10 Motivational books for entrepreneurs who are just getting started
July 30, 2017 12:00 AM EST | 7 min read
Listen to article
4 minutes
Summary: Here are our 10 favorite motivational books for entrepreneurs.
Whether you're an aspiring entrepreneur or one who has recently gotten started, these inspirational and practical books about business and mindset will educate and inspire your entrepreneurial endeavors.
When finished, check out or list of best business mindset books.

Books for Entrepreneurs
Ric Edelman is a financial advisor in the United States.
Not only is Edelman the CEO of one of the top independent financial institutions in the U.S., Edelman hosts a weekly radio show called The Ric Edelman Show.
In The Lies About Money, Edelman seeks to debunk common financial myths and shine a light on the dark parts of the retail financial industry.
Edelman really feels like an advocate of the consumer rather than some slimy salesperson.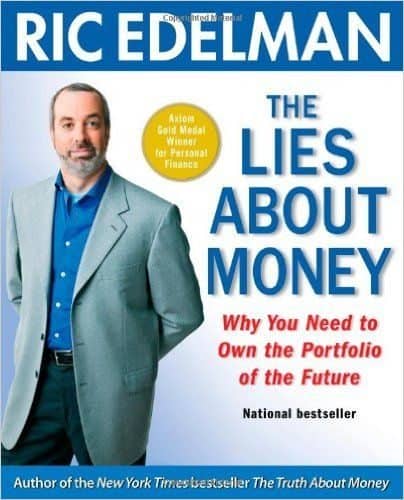 This book is a great "next step" after Ramit Sethi's I Will Teach You To Be Rich.
After Sethi gives the basics, Edelman seems to pick up right where Sethi leaves off.
Another aspect of this book that I love is that Edelman talks to everyone.
He wants to make sure that all people in all stages of their life have a plan.
Ramit Sethi is a financial advisor, entrepreneur, and philanthropist.
I Will Teach You To Be Rich is one of the most comprehensive guides for people of all ages, especially twenty somethings, to learn how to manage their lives.
If one is looking for a mix of the traditional wrapped in the contemporary, this is a very interesting read.
As an entrepreneur, you must first manage your own life before you can help others manage theirs.
Sethi really demonstrates his passion for helping people become the best version of themselves.
Malcolm Gladwell is a successful journalist and author.
He has written five New York Times bestseller, and is fascinated by how the world works.
The Tipping Point is an excellent survey of epidemics and their sociological effects.
As one of the most objective books for aspiring entrepreneurs I have ever come into contact with, the information gained from this work has a lot to do with documentation, instead of commentary.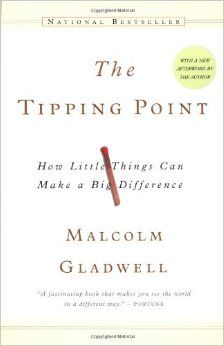 Where Gladwell is really important though, is in the connections of all of this information.
He seems to be more than proficient in connecting statistical data, and presenting it objectively.
I think this book is a must-read for any entrepreneurs interested in the sociological effects of popular interests or detrimental outbreaks.
Start with the end in mind.
Tim Ferriss is an in-your-face, get-up-and-do-it kind of guy.
With a blog to accompany this life-changing book, Ferris has created an ever-changing guide to becoming better than you were before, rather than a typical "self-help" guide to getting rich quick.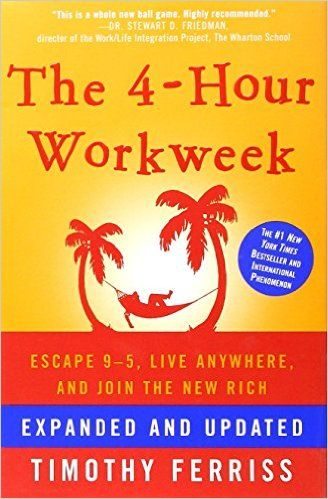 One of my favorite things about Ferriss in The 4-Hour Workweek is his ability to compartmentalize skill acquisition, provide success tools, and quantify typical abstract mindsets.
This is one of the most important reads I have ever come across for development and motivation.
Visualize, then attack.
Dennis Waitley promotes a hybrid of visualizing success while living in the present, and leaving the negative past behind.
Waitley states, "Losers live in the past. Winners learn from the past and enjoy working in the present toward the future."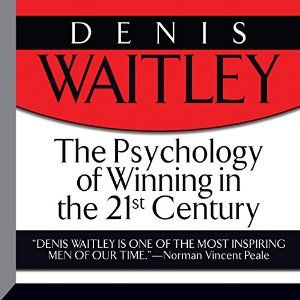 In addition to helping the general public, Waitley has worked with top athletes and business people in efforts of giving them the edge they need in high stakes situations.
Imagine what you could do with this top tier information on your way up to financial independence.
More books for entrepreneurs
Seneca once said, "Luck is what happens when preparation meets opportunity."
If there is anyone with an ability to capitalize on seemingly impossible situations, it is well-known businessman Richard Branson.
Afflicted with dyslexia his whole life, Branson has been able to see opportunity when others see despair.
In Branson's book Screw It, Let's Do It, he tells extremely enjoyable stories about many of his pivotal business and personal tribulations.
One of my favorite things about Sir Richard is the fact that he is able to succeed when people tell him not to, or can't.
The obvious goal of being an entrepreneur is to be able to work for yourself, right?
Whether you believe this or not, you could argue that you could be entrepreneurial within the confines of a typical workforce job.
In addition, most entrepreneurs have to be somewhere doing something that can fund your brand new business venture.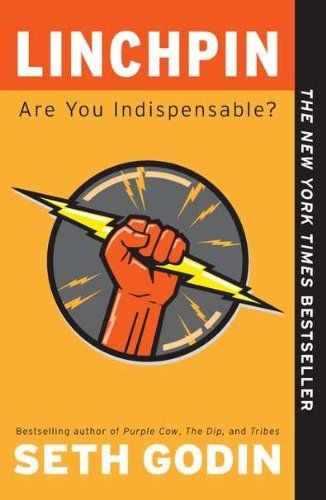 As an excellent synergistic addition to the 4-Hour Workweek, Seth Godin's book Linchpin is the guide on leveraging your social, technical, and time-management skills to your advantage.
This leverage will allow you to move in the direction you want to go.
This would be in contrast to being ordered around by a dictator boss, and simply mailing it in to become a cog of a machine.
People get overwhelmed.
Unless you are a person who knows to manage yourself, the people around them, and compartmentalize demands as they fly through the door.
The 7 Habits of Highly Effective People is a clear, well-known staple to the entrepreneurs repertoire.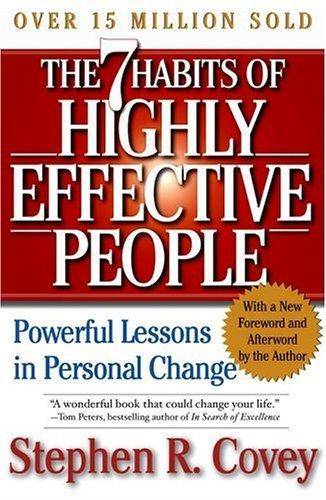 All of the things found in this book are worth your time, but the ideology of being able to categorize subjective tasks is priceless.
The world we live in is not black and white, so we must be comfortable dwelling in the gray.
Covey teaches you how to do this in one of the must-read books for aspiring entrepreneurs.
Who Moved My Cheese?
is a fictional self-help book dealing with change.
The ability to first adapt, then thrive in an ever-changing world should be an entrepreneur's primary goal.
When people tell me that they are a survivor, they expect me to be impressed.
Congratulations!
You are not dead.
That's all.
You have done nothing.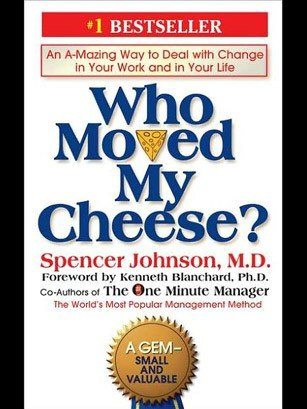 Instead of being a survivor like every other member of society, be someone who thrives and helps others.
Despite all efforts, change gets the best of people.
It converts our thriving mind into a surviving mind.
Not everyone needs the prestigious credibility indicators that you are told all your life you must acquire.
The lion's share of credibility indicators require vast amount of time and money to attain.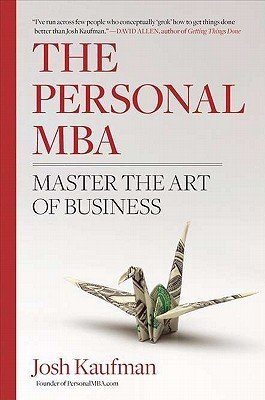 Kaufman teaches you how to navigate through the labyrinth of who, what, where, when, and why you may or may not need to attain that ever-so-coveted graduate degree.
The Personal MBA is the resource you need when it comes to making the decision about whether you should spend your time and money on business and personal development – with or without the help of a university.
What other books for entrepreneurs would you add to the list?
If you have a personal favorite or recommendation, let us know in the comments section below!