70 Tiny Ways To Change The World That Everyone Can Do
September 21, 2014 12:00 AM EST | 3 min read
Tiny Ways To Change The World
There are so many ways to make a difference, large or small. We don't have to change the world all in one day. How about tiny ways? Day in and day out. That…everyone can do! Use your Everyday Power!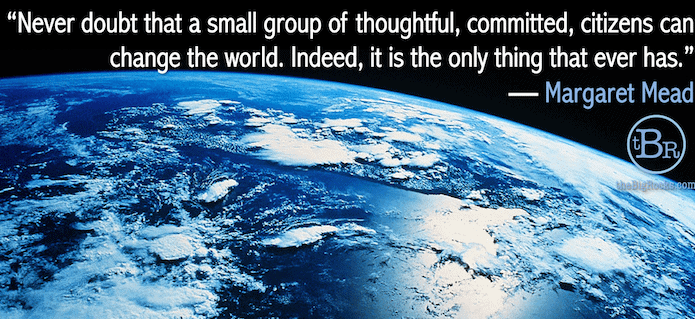 Change The World, It Starts With YOU!
Say "Please", "Thank You" and "Hello" more.
Hold the door for a stranger.
Smile at everyone you see. Not in a creepy way, in a genuine, comfortable way. LOL 🙂
Recycle, Recycle, Recycle!
Only buy enough food for the next day or 2.
Don't waste water.
Give to a well researched and reputable charity.
Be honest, speak the truth and stop complaining.
Tell more jokes.
Avoid being greedy.
Donate clothes and canned goods.
Support local business.
Tell someone you love them and mean it.
Read more inspirational books and stories.
Work on yourself.
Become healthier.
Go green.
Minimize carbon footprint.
Volunteer some of your free time.
Start a garden.
Plant flowers and trees.
Clean up all of your trash.
Don't litter.
Be more positive.
Believe in yourself more.
Believe in others more.
Believe in the world more.
Encourage someone you don't know. 
Stick to your word.
Do more than what you said you would do.
Listen to people more.
Share your knowledge on a particular topic.
Avoid judgement.
Adopt an animal.
Give advice to children.
Love more.
Live each day to the fullest.
Write to a penpal, solider or refugee.
Reach out to local officials.
Live in the moment.
See your kindness and your greatest strength.
Look people in the eyes.
Be yourself.
Get comfortable being uncomfortable.
Pray.
Reach out to family.
Spend undistracted time with your spouse.
Celebrate the success of others.
Know that you are enough.
Pay no attention to critics and haters.
Give a sincere compliment.
Pick up litter.
Ask someone about their interests, dreams and passions.
Reconnect with an old friend, family member or colleague.
Keep your word.
Take shorter showers.
Donate books and school supplies.
Grow your own vegetables.
Sell your home grown vegetables.
Try to make someone else happy.
Give someone your full attention.
Adopt an animal.
Write or tutor someone is jail.
Start a "Random Acts of Kindness" Journal
Cook a healthy meal for someone!
What else would you add to this list of 70 Tiny Ways To Change The World? Share your thoughts!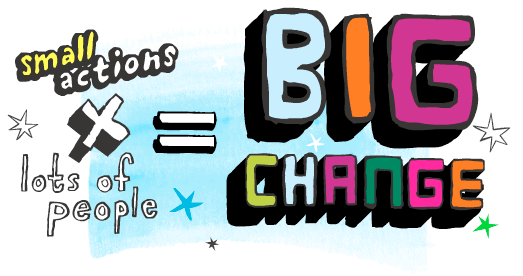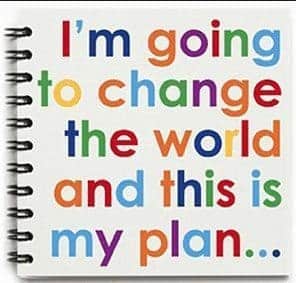 Take a second to Like, Comment and Share!
Click to view