College Anxiety Disorders: Symptoms, Dangers and How to Deal with Them
November 2, 2015 12:00 AM EST | 4 min read
Nowadays the permanent state of anxiety is one of the most hazarding mental problems college students have. And although a normal anxiety is generally a positive thing, as it warns a student about an upcoming trouble, boosts productiveness, makes him or her pluck up courage and exercise consistency in the wake of an important exam or seminar lesson, panic attacks and perpetual anxiety are the conditions to be watched after and, well, treated medically.
As a rule, the term 'anxiety disorder' stands an umbrella for such renowned conditions as GAD (generalized anxiety disorder), agoraphobia (fear of open spaces), SAD (social anxiety disorder), OCD (obsessive compulsive disorder) and even PTSD (post-traumatic stress disorder).
College Anxiety Disorders: Symptoms, Dangers and How to Deal with Them
Just as a student longs to shuffle studying, romance, socializing and work all at the same time, anxiety might arise and take a piece of the action. But when student's body gets worn out and stressed both physically and mentally, anxiety is likely to grow into a serious aggravation. Care for facts highlighting how grave an anxiety disorder may be for college academicians?
80% of students admit to face everyday stress
62% of students withdraw from college because of a mental condition suffered from an actual anxiety disorder or a related state, such as panic attacks
30% acknowledge that they have had depression at least once in the past three months
13% of questioned students had a diagnosed anxiety disorder condition
Finally, 9% confess to have suicide thoughts during a year
Despite the fact an anxiety disorder is astoundingly well-treated, among 40 million American patients with an official diagnosis, only 1/3 receive medical help. The main reason why people are messing up general anxiety with an actual mental condition.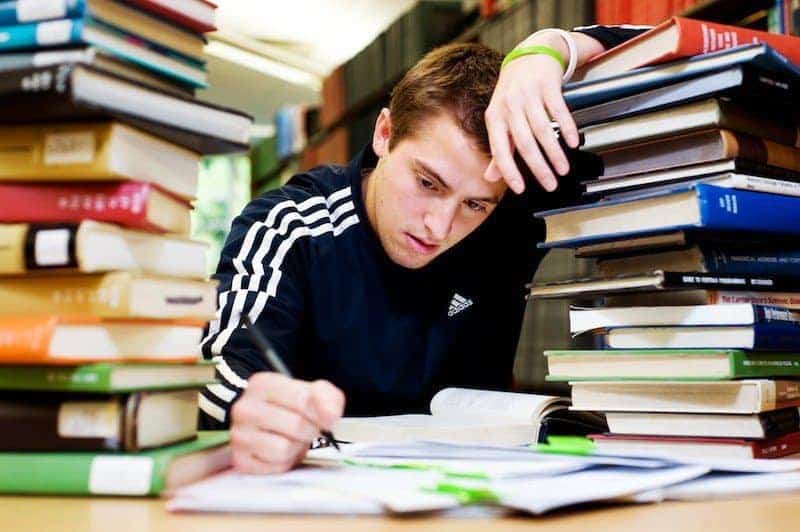 How to distinguish everyday anxiety from an anxiety condition


Symptoms of an anxiety disorder and follow-up panic attacks
Many experts agree that people prone to anxiety disorders have a family history of the illness. But, by all means important factor in the development of serious anxiety issues is the living environment and various life events which might be a key agent in making an anxiety situation worse.
Here are the key symptoms of having the anxiety disorder where the words 'permanent' and 'ongoing' play a major part.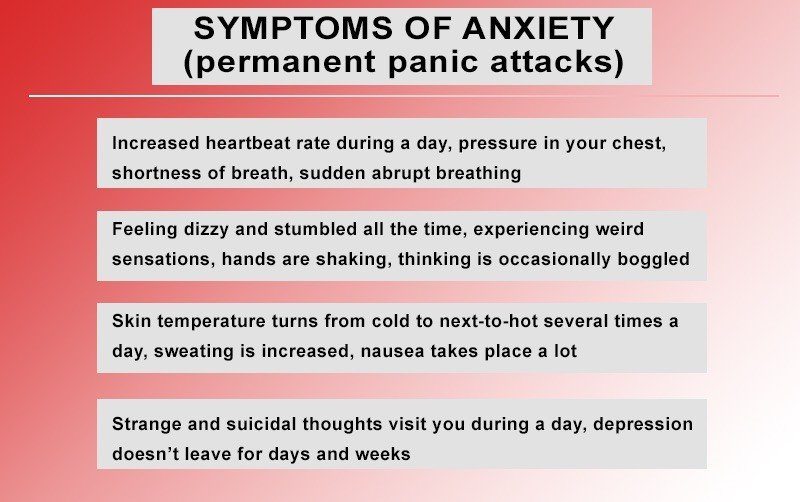 As a rule, panic attacks pave a pathway to constant anxiety issues that are figuratively panic attacks happening all the time. Today permanent anxiety disorders are highly treatable. Nonetheless, a sudden panic attack, which often takes place in the life of affected people and students, in particular, may occur all of a sudden.
To get rid of a potentially life-endangering mental condition, students and adults alike are well-advised to visit a specialized doctor. But if you have no such opportunity due to a heavy workload or any other valid reason, the next chapter will shed the light on how to weather an anxiety condition on your own, until a professional medical help is received.
Effective ways to isolate your anxiety problem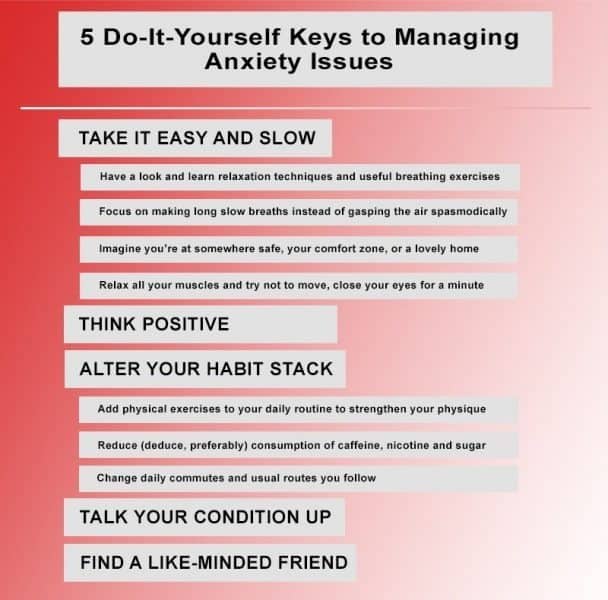 To cut a long story short, one final piece of anxiety management advice for students would be having enough sleep and rest. This also includes the researches about students' hard working and stresses, made by the well known German professor of pedagogy Rolf Schulmeister. He insists that hard work not key to better grades (source: At least seven hours in bed at night will reduce the risk of having a panic attack thrice, which pushes away serious anxiety problems drastically.
And, of course, consult a doctor, if any of the symptoms and conditions mentioned in the article have already become (or are just becoming!) permanent in your life. Visiting a doctor is a must too.
Be the first one to leave a comment!