12 Inspirational Books You Should Add to Your Reading List
Inspirational books infuse our brains with uplifting messages and constructive, life-affirming ideas.
They help us believe in ourselves, improve our lives, take positive action, make better choices and much more.
2018 is half-way gone!
Now is a great time to take measure and notice what is good, what is great and what needs to get better in your life before the year ends.
If you're like me and obsessed with consuming information that will push your life forward, you will love this book list.
These books are in no particular order, but have touched my heart, pushed my mind and elevated my life in one way or another.
Inspirational Books for Self Help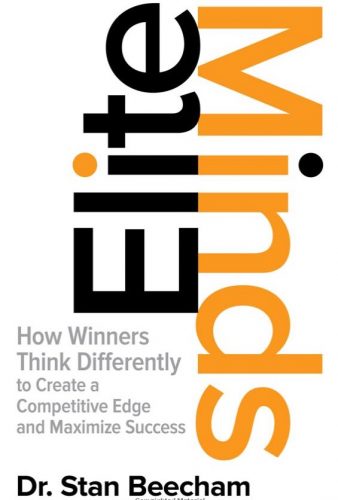 Are you ready to give 2018 your 120%?
Your best effort?
But, what if 120% effort isn't the right level for your best work?
Are you ready to learn as much as you can in 2018?
But what if your biggest obstacle to taking your life to the next level is what you think you "know?"
It may really be the right time to let go of old information.
Dr. Stan Beecham raises these questions and confronts them head-on in his powerful book, Elite Minds.
Elite Minds is for anyone who is looking to lead better, live better and finally be able to define what their best looks and feels like.
Beecham has spent his career working with professional athletes, Olympians, and business leaders and has condensed his wealth of knowledge and inspiration into Elite Minds!
Quotable from the author:
"I hope my readers realize that no one else is going to give the secret to success. More knowledge and information is not what we need. Greater awareness of self and others is the true path forward. The thing we need to master is the ability to tell the truth about ourselves to ourselves." – Dr. Stan Beecham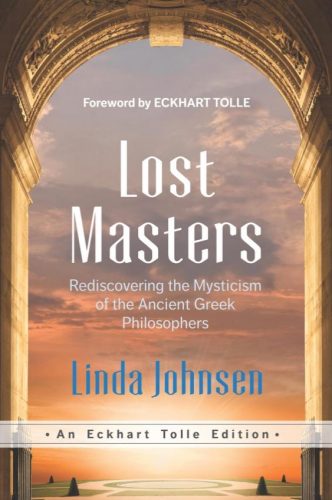 Will 2018 be the year you explore the wisdom that is all around us?
In Linda Johnsen's latest book, Lost Masters, with a foreword written by Eckhart Tolle, she explores how western philosophy and eastern spirituality intersect.
As someone who lived in India, I was excited to learn about the incredible historical relationship between the ancient Greeks and Himalayan yogis.
The goal of Lost Masters is to bring this ancient wisdom to the surface, make it accessible and enjoyable, and to challenge the reader to apply it in their daily life.
Check!!
Quotable from the author:
"I believe the time has come to resurrect the ancient Greek masters, to hear again their perennial wisdom, and to live once more the ageless truths of the active spiritual life they embodied." – Linda Johnsen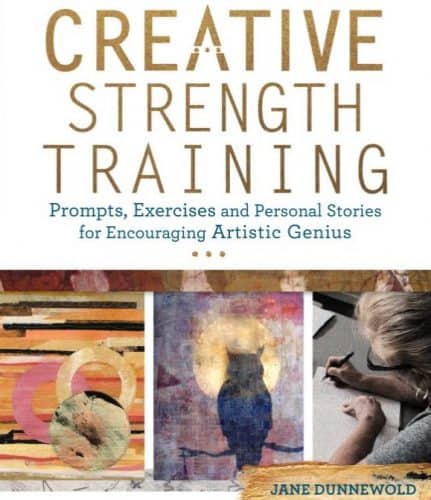 If you're looking to be more creative in 2018, we've found your book.
At times, we can all struggle with "creating something original" or even feeling like being creative is just not who we are.
Creative Strength Training by Jane Dunnewold, shatters all those limiting beliefs about creativity with fun prompts, exercises and personal stories that will help encourage and cultivate your creative confidence.
Quotable from the author:
"The strategy is…to begin at the beginning!" – Jane Dunnewold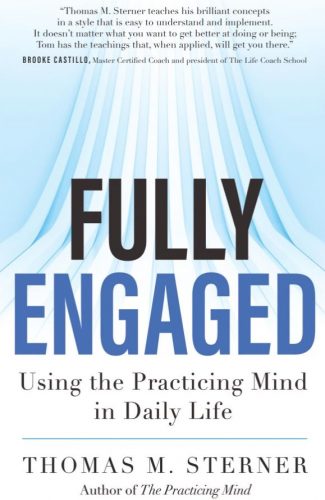 Will 2018 be the year you are fully engaged?
Not just on big projects, but from moment to moment, day to day.
Author of The Practicing Mind, Thomas Sterner teachers readers how to:
develop present moment functioning (PMF)
reframe challenges and difficulties
bring the mind back to the present moment when it clings to something that hasn't happened yet
Make peace with incompleteness (I love this one!!!)
Quotable from the author:
"As we all move down this path and become more fully engaged in our lives, we find not only that life has more to offer us but also that we all have more to offer each other. It's a great place to be heading." – Thomas Sterner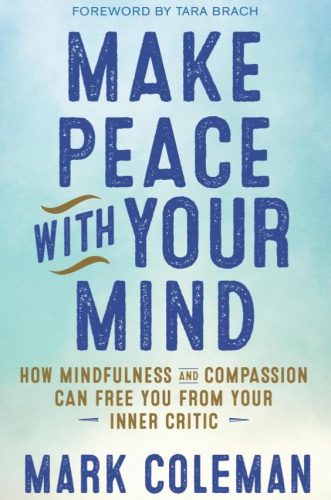 How aware are you of your inner critic?
When does it come out to play?
When does your inner critic yell?
When does it whisper?
Will 2018 be the year you generate the self awareness needed to become the best version of your self and generate inner peace?
Make Peace with Your Mind provides readers with the tools needed to love yourself more and move beyond the suffering that our inner critic brings.
Quotable from the author:
"The good news coming out of neuroscience is that your brain and negative habits can change based on how you use your attention. When you see how much your inner critic robs you of peace and well-being, you will be less apt to give it your loyalty and attention." – Mark Coleman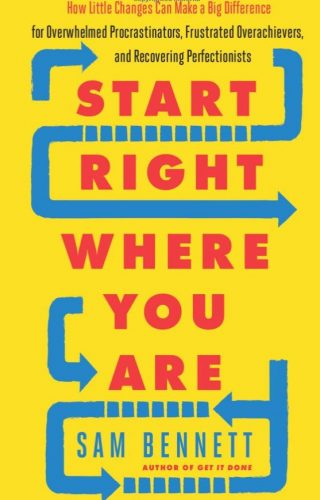 What are two little changes you can make right now that would make a measurable difference in the next 3 months?
How can you use December to prepare for the changes you will make for the first quarter of 2018?
Start Where You Are gives readers 66 practical and small changes that will lead to:
More self love and better health
Complete more passion projects
Improve relationships with the most important people in your life
Quotable from the author:
"All the things you keep telling yourself you want to do, be, or have are possible for you, if you are willing to take it one step at a time. No matter how long you've been dreaming your dreams, they are still alive, still possible. Just because they haven't happened up to now doesn't mean they won't happen. And just because your life, career, or projects haven't gone the way you may have wanted doesn't mean they are not going well. No matter what has happened to you up to now, you have an opportunity to create a new story, beginning right now." – Sam Bennett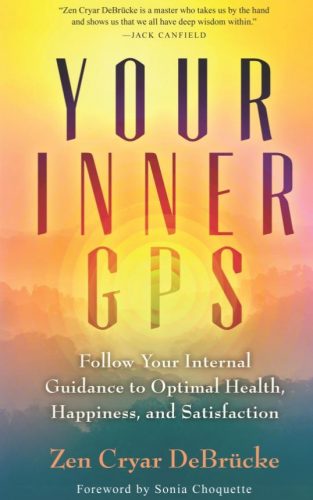 Jack Canfield, author of the mega-bestseller, Chicken Soup for the Soul series, says, "Zen Cryar DeBrücke is a master who takes us by the hand and shows us that we all have deep wisdom within."
In Your Inner GPS, DeBrücke shares stories and techniques to access "our powerful source of inner wisdom on a daily basis."
If you're looking to:
Escape stress, fear, anxiety, and worry
Live and express yourself authentically and powerfully
Discover your own path to fulfillment in any situation
…Then, Your Inner GPS should be on your "must read" inspirational books list for 2018!
Quotable from the author:
"Everyone has his or her own IGS (Inner Guidance System). You are born with it. It is looking out for you, just as mine is for me. I have never had so much joy and success in my life as I have had since committing to following and surrendering to the wise guidance and gentle nudging of my IGS." – Zen Cryar DeBrücke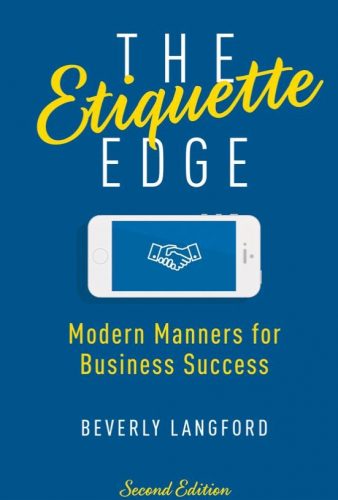 Not to be confused with the art of walking on eggshells, The Etiquette Edge highlights the power of social media etiquette, virtual meetings and other business and workplace areas unique to the 21st century.
This is a must-read for anyone looking to have a much-overlooked edge in the workplace – courtesy.
As my mother always told me, "Manners will take you places money can't!"
In this book, Beverly Langford, Ph,D., teaches readers how to:
Choose behaviors that build credibility, trust and position yourself as a leader
Handle social media to make – not break – your career
Start each new job, relationship, and interaction on the right foot
Quotable from the author:
"Rules of courtesy aren't intended to make you pompous or uptight. Indeed, they grew out of society's need to make the world a fairer, kinder, more comfortable place to live." – Beverly Langford, Ph,D.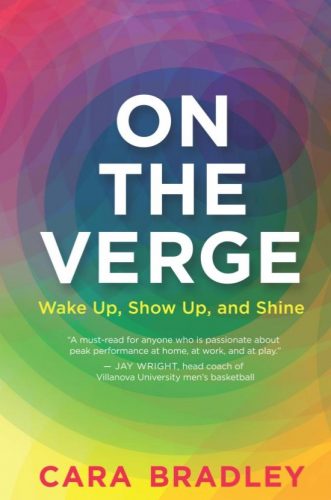 Will 2018 be the year you shine?
Cara Bradley teaches us in On The Verge, that if you're looking to have a great life you need to master your moments.
Whether it's ambition that keeps our minds in the future, or suffering that keeps our minds in the past, Bradley takes us on a journey, rooted in her 35 years of fitness and yoga teachings, to help us shift into the present moment.
This book for is anyone who knows that their lack of ability to be in the moment is hurting their relationships, productivity, and overall wellbeing.
Quotable from the author:
"Living on the verge is not about doing more, but about being more. It isn't about achieving more; it's about experiencing more. It's not about being someone different, as there's no 'better version of you' on the horizon. Everything you're searching for is available to you in the moment. Everything you need is right there here on the verge." – Cara Bradley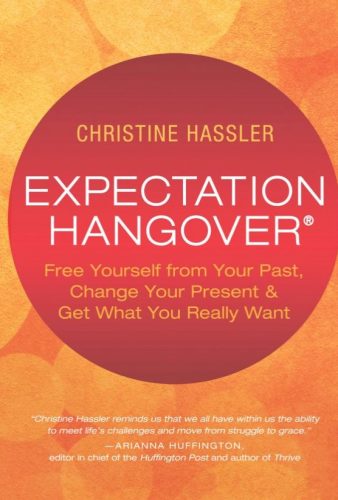 Are looking to get rid of disappointment from your life?
Good!
Don't!
It won't happen!
What Hassler teaches us in Expectation Hangover is how to leverage our disappointment and ultimately gain, as opposed to the default feelings of loss and suffering.
Will 2018 be the year you gain perspective from your pain?
This awesome book is packed with writing exercises, disputes the popular Law of Attraction and similar to the other books on this awesome reading list, cultivates self-awareness.
You will love it!
Quotable from the author:
"Life often throws us a curveball to get us to look in a different direction, one that is even better than we planned. Before that new direction is revealed, there is a window of opportunity = a chance to change behaviors that keep us in limiting patterns where we seem to face one Expectation Hangover after another. This is your window of opportunity." – Christine Hassler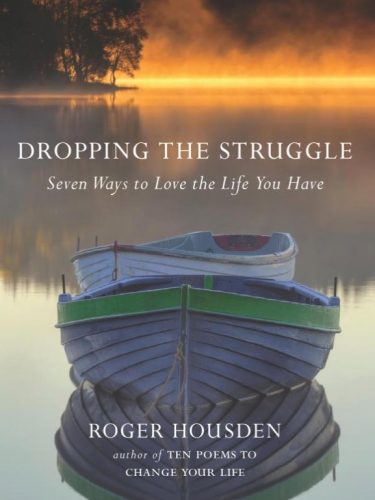 What are your 2-3 biggest struggles?
Is it love?
Lack of fulfillment at work?
What other people think of you?
If you could drop your struggles in 2018, would you?
In Roger Housden's Dropping The Struggle, we learn ways to love the life we have, just as it is.
We have plenty of book lists about achieving more, doing more and best practices for a "better and bigger life".
But, this book puts all of that on its head with a strong statement for stopping, looking and loving the life you have right now.
Quotable from the author:
"Struggle is not the same as effort. We all need to make effort to achieve a goal. Federer did not become the tennis champion he is without effort. But struggle is an added push that arises from fear. It constricts our effort and makes it less effective."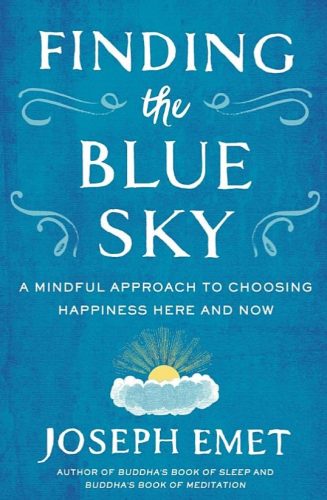 On a scale of 1-10, how would you rate your level of joy and purpose in your daily life?
Are you fully aware of how joy and purpose impact your overall emotional well-being?
In Finding the Blue Sky, Joseph Emet uses guided meditations mixed with the timeless wisdom from Buddhist masters to concretely increase our levels of joy and purpose.
Emet tells us to move past the idea that sorrow and suffering should not be a part of your life and embrace these emotions as natural.
However, as natural as they may be, they should never consume us or limit us from living our best life possible.
Quotable from the author:
"Cultivate the garden of your heart. Each of us has a garden in our heart where roses of gratitude, dahlias of contentment, and irises of joy can grow. You probably have some houseplants. Do you keep poison ivy, crabgrass and thorns at home?
Do not keep them in the garden of your heart either." – Joseph Emet
What other incredible and transformative inspirational books are on your reading list?
Tell us in the comment section below!