7 Must Have Collaboration Tools For Entrepreneurs
Best collaboration tools for entrepreneurs
A decade or two ago, employees were not scattered here and there.
Most business activities were confined to the the same building as teams shared the same office space.
But now with freelancing and remote work becoming the preferred style of working, collaboration has become the very cornerstone of entrepreneurial success.
Even if everyone worked in the same building, wouldn't you prefer to IM a colleague over visiting him in his cubicle?
That's what virtual collaboration does!
It's the need of the hour for all entrepreneurs who want to speed things up in offices and want to enjoy more productivity in less time and resources.
Take a look at a few must-have collaboration tools that every entrepreneur must get as soon as possible to speed-up the business processes.

Clients often want to have face-to-face conversations with those in charge of the project.
That's when Skype comes as a handy tool.
Seamlessly runnable on almost all devices and operating systems including Macintosh, Windows, and Android, Skype has been around for quite a while now.
Absolutely free for usage, this should definitely be one of the software that you as an entrepreneur use in your office.
It is perfect for instant communication which also gives everyone the freedom to place video calls anytime.
If you still haven't got it, do install Skype and use it for video calls and group messaging.
Yammer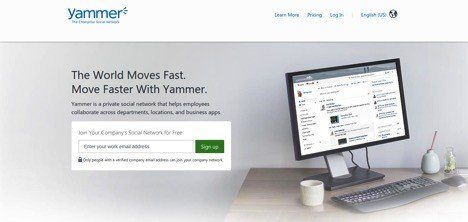 Why access Twitter, Instagram, or Facebook when a company can have its own private social network?
That's right!
Yammer, the enterprise collaboration service combines the fun of social networking with the power of innovation.
The idea is to let the creativity of every professional flow as they share their thoughts the way they share facebook status in a freestyle manner.
Others who are part of the same network get to comment and provide further insight.
Yammer is a platform that facilitates cross-departmental collaboration and promotes innovation.
Everyone gets to share articles, ideas, innovative concepts, and almost anything productive they have on their mind.
Yammer also happens to be integratable with SharePoint as it has now been owned by Microsoft.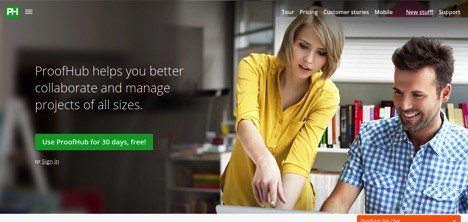 A cloud-based project management software, ProofHub is the big boy on the block in the realm of online PM tools.
An ideal replacement for a bunch of different software, this cloud based tool allows managers to create to-do lists, define milestones, assigns tasks, add events, and do so much more than comprehensible in one section.
With ProofHub teams can come together and collaborate on a virtual place.
The idea is to bid goodbye to clutter and chaos created by the web of constantly exchanged emails and to keep everyone on the same page.
With this project management tool, teams can collaborate to brainstorm ideas and exchange views.
Staying updated of the current status of multiple ongoing projects couldn't get easier than with ProofHub.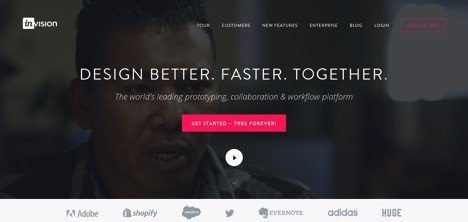 It's a tool made specifically for designers and anyone who has to work on creative projects such as creating the layout of a website or designing mockups.
Invision is used by professionals to give shape to their ideas and present them in an understandable form.
It lets them create prototypes of the ideas hovering their mind.
Enhanced with animation feature, Invision also allows modifications in the prototype.
Once shared everyone including clients, colleagues, and managers can share their thoughts in the form of comments and make suggestions related to necessary changes.
Designers can upload their designs and work samples and change static designs into interactive, clickable prototypes supported with animations, transitions, and gestures.
With an affordable price tag of $15/month, Invision is a tool that designers are sure to fall in love with and benefit from incredibly.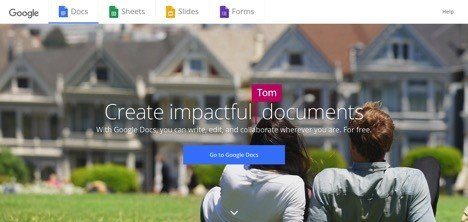 Google Docs is the way to smarter documentation and file sharing.
Absolutely free to use, it has a lot of smart styling and editing features for better formatting of texts and paragraphs.
There are hundreds of fonts to choose from with the option to create hyperlinks, add images, drawings and lots more.
Not only documents but you can create, edit, and share spreadsheets, slides, and forums also.
There are countless cool templates for visually appealing documentation of all types.
The list of functionalities and features to Google Docs is quite lengthy, interesting, and useful.
GoToMeeting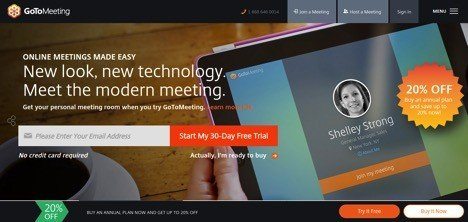 Online meetings, webinars, training sessions – all of it can be done with GoToMeeting in high definition.
This quite simple, yet extraordinarily powerful tool allows you to add up to 25 participants in a single meeting session anytime anywhere.
Attendees can join the video conference from Mac, iPhone, iPad, and Android devices.
It's further divided into two modules namely – GoToTraining and GoToWebinar.
The first module allows upto 200 people to attend a training session right from their desktops while the second one lets you conduct webinars with up to 1,000 people.
Marqueed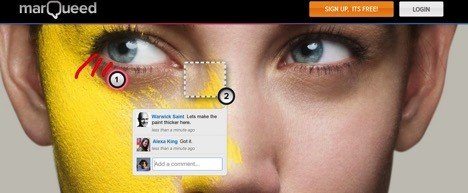 An online image sharing and editing tool, Marqueed is trusted by thousands of customers.
Just drag and drop images and start discussing ways in which the artworks can be improved.
User can create an entire collection of images and invite everyone whose opinion matters on the subject.
All the added images have their own URL sharable via e-mails as well as instant messaging.
Once shared, anyone who is part of the collaboration can start leaving comments corresponding to certain areas and highlights of the image that need improvement.
By creating a discussion thread directly on the images, clients and designers can have a dialogue irrespective of where they are situated.
Sharing feedback on designs, artworks, images, etc.
gets instantaneous.
A great tool for designers, Marqueed is absolutely free to use.
All these are some incredibly useful business collaboration tools that will ease the workload of every single entrepreneur out there.
I won't say you need every single one of them.
Every entrepreneur will have to decide the right mix of tools that is likely to work out best for the business.