22 Short Novels That Will Inspire You
With Netflix, podcasts, television, music and social media available at our fingertips, it can be difficult to find the spare time to read a literary classic or modern tome.
That said, not all great novels are hundreds of pages long.
In fact, these twenty-two short novels are all under 300 pages, and so can be indulged in for fleeting amounts of time.
Take a look at our list and let us know which of these incredibly, short novels you've read:
Inspirational Short Novels that should be on your book list
"I can't help it when people are frightened," says Merricat. "I always want to frighten them more."
Merricat Blackwood and her sister Constance live with their uncle in their isolated family estate.
After many of their family die in an inexplicable arsenic poisoning, the sisters must stay away from everyone who believes Constance is the murderer.
However, things change when their cousin Charles arrives.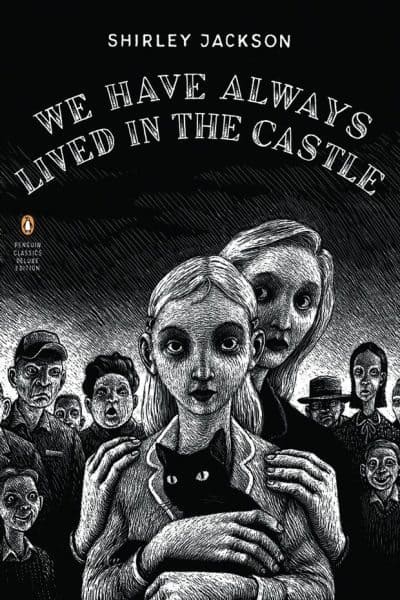 "My dark hair makes my eyes more cat-like and brighter in hue. More Eastern European. Less American. I am starting to make sense to them. I am taking off all my American skin. Killing my ability to pass for the Middle American and quiet and from here. Instead I am from the bloki again. Soviet-built and dooming."
Young Anya has immigrated to a Russian/Polish neighborhood in Los Angeles where she must learn to assimilate and become comfortable in her newfound community.
How To Get Into To The Twin Palms provides a unique perspective on old world cultures and how they fit in to a new society, whilst exploring one woman's search for identity.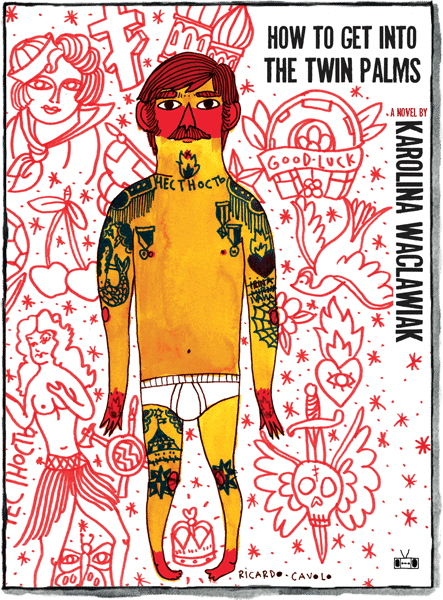 "All animals are equal, but some animals are more equal than others."
This legendary allegory tells the story of farm animals who revolt against their owner and begin their own society lead by the pigs.
The gripping satire has since become a staple in most literary academia.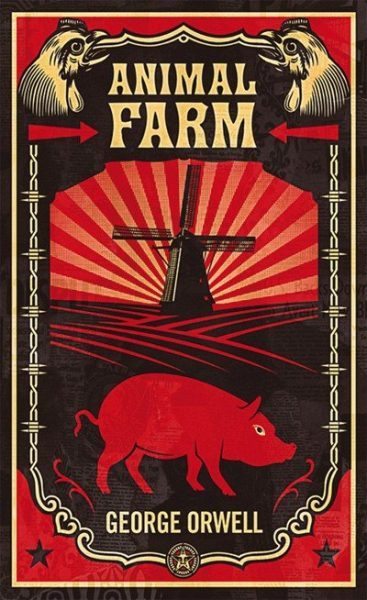 "As time goes by, as time goes by, the whip-crack of the years, the precipice of illusions, the ravine that swallows up all human endeavor except the struggle to survive."
Rowdy and peculiar, this short novel explores the dark memories of Jesuit priest Father Urrutia's surreal and chaotic life.
"Love doesn't just sit there, like a stone, it has to be made, like bread; remade all the time, made new."
In this classic science fiction novella, we are introduced to George Orr, a man with the odd ability to dream things into reality.
In an attempt to control his dreams, and in turn the fate of humanity, George contacts a psychotherapist who soon develops his own plans for George's dreams.
"Stuff your eyes with wonder, he said, live as if you'd drop dead in ten seconds. See the world. It's more fantastic than any dream made or paid for in factories."
In a dystopian future where books border on extinction and TV rules the human race Guy Montag is a fireman.
In this world, firemen are expected to burn contraband, including books, to ensure society isn't exposed to nonconformity and individualism.
Nonetheless, Montag is unhappy and soon embarks upon a journey from which he can never return.
Short novels about life
"But man is not made for defeat," he said. "A man can be destroyed but not defeated."
After the lackluster novel that was Across The River And Into The Trees, The Old Man And The Sea revived Hemingway's writing career and is perhaps one of his most enduring works.
We follow the life of an aging Cuban fisherman, Santiago, as he battles a marlin far out in the Gulf Stream.
Though Santiago is old and ailing, he is fierce and his short tale is packed with vibrant energy.
"At one time in the world there were woods that no one owned"
A haunting yet humorous tale, Child Of God tells the tale of Lester Ballard, a violent man falsely accused of rape, who has recently been released from jail.
As he travels the hill country of East Tennessee we experience the sordid events of his life with both unease and dignity.
"To me education is a leading out of what is already there in the pupil's soul."
At Marcia Blaine School for Girls, Edinburgh, unorthodox teacher Miss Jean Brodie chooses six students she believes to be special.
Over time, the girls begin to realize that Miss Jean Brodie may well be in her prime, but she may not be everything they believed her to be.
You Might Also Like: 10 Inspirational Short Stories That Can Improve Your Outlook On Life
"Get busy living or get busy dying."
Stephen King's Different Seasons is made up of four novellas, including the inspirations behind the films Shawshank Redemption and Stand By Me.
Don't forget to also check out our collection of A Course in Miracles quotes from the iconic book.
"I don't know what's worse: to not know what you are and be happy, or to become what you've always wanted to be, and feel alone."
Algernon is a lab mouse, however he is extremely clever having had an experimental brain operation.
Charlie is a man, however has an IQ of 68 and is considered mentally disabled.
Charlie volunteers to be the first human to undergo the same procedure as Algernon and quickly transforms into an intelligent, scientific breakthrough.
Suddenly, Algernon begins to deteriorate, and with his newfound intelligence, Charlie wonders if the same will happen to him.
Inspirational short novels
If you're enjoying this article, be sure to check out our collection of the best motivational books for personal development.
"I'll tell you about it because I am here and you are distant."
In a commune named iDEATH, the sun shines a different colour every day and different coloured watermelons provide building materials.
Weird and wonderful, the world of In Watermelon Sugar is gentle and whimsical.
"He was mastered by the sheer surging of life, the tidal wave of being, the perfect joy of each separate muscle, joint, and sinew in that it was everything that was not death, that it was aglow and rampant, expressing itself in movement, flying exultantly under the stars."
Buck, a domesticated dog, has been raised in luxury, sheltered from the outside world in his owner's Californian home.
When he is dognapped and sold to be a sled dog Buck's primal nature is reawakened.
"In English my name means hope. In Spanish it means too many letters. It means sadness, it means waiting. It is like the number nine. A muddy color. It is the Mexican records my father plays on Sunday mornings when he is shaving, songs like sobbing."
Taught in schools around the USA, The House On Mango Street tells the story of Esperanza, a young Latina girl growing up in Chicago.
"Love must be shared, or else it is just madness."
Published in 2012, In The Orchard, The Swallows is a beautifully written book about a young Pakistani boy who was imprisoned for falling in love with a girl.
Throughout years of hardship, his tender love for the girl has kept him going.
"Maybe ever'body in the whole damn world is scared of each other."
This classic, compelling tale explores the tale of two men as they strive to find work during The Great Depression.
Lennie and George have nothing except each other, and the dream that they will one day own land.
17. The Big Sleep – Raymond Chandler
"Dead men are heavier than broken hearts."
Having lost his job at an oil company during the Depression, Raymond Chandler decided to become a writer.
The Big Sleep is the first of his books to include famous P.I Philip Marlowe, who is hired to handle someone who is blackmailing a dying millionaire.
"The voice of the sea is seductive, never ceasing, whispering, clamoring, murmuring, inviting the soul to wander in abysses of solitude."
Kate Chopin only wrote two novels before her death in 1904.
Her second novel, The Awakening published in 1899, was far more popular than her first as it was widely condemned.
The story shocked its readers at the time as its protagonist enters into an affair knowingly to escape the boredom of her marriage.
"Maybe there is a beast… maybe it's only us."
When ordinary schoolboys are stranded on an island they attempt to govern themselves and believe their situation is actually an opportunity to have fun.
However, as time passes primitive fury and primal behaviour take over.
Also see these insightful quotes from Lord of the Flies.
More short novels
"Morning or night, Friday or Sunday, made no difference, everything was the same: the gnawing, excruciating, incessant pain; that awareness of life irrevocably passing but not yet gone; that dreadful, loathsome death, the only reality, relentlessly closing in on him; and that same endless lie. What did days, weeks, or hours matter?"
Still celebrated to this day, Leo Tolstoy's The Death Of Ivan Ilych describes the ordeals of a high court judge as he comes face-to-face with death, having never faced his own mortality before.
"Like any artist without an art form, she became dangerous."
Throughout Sula we follow two black heroines from their close childhood friendship in Ohio to their turbulent adulthood as they travel on differing paths.
"So we beat on, boats against the current, borne back ceaselessly into the past."
Charming and classic, The Great Gatsby is perhaps the most famous short novel of all.
The Jazz Age, love, loss and soirees combine to create a heart-wrenching story that will never be forgotten.
If I've missed out any of your favorite short novels, please let us know in the comments below!
Watch to read more amazing short novels?
Check out some more bestsellers here!