50 Rod Wave Quotes From the TikTok Musical Sensation
Rod Wave, whose given name is Rodarius Marcell Green, was born on August 27, 1998. His mother and father raised him in East Cleveland, Ohio, until they separated while he was in still elementary school. You could say his career started around then too, as he began singing in the first grade. These Rod Wave quotes are a mix of his song lyrics and comments.
He is an American rapper, singer, and songwriter, known for his powerful voice and incorporation of R&B and hip-hop musical styles. Rod Wave rose to fame in 2019 with the help of YouTube and TikTok, and the lyrical genius of his single "Heart on Ice." The way he switches between rap and smooth musicality helped the song peak at number 25 on the Billboard Hot 100.
His debut album, Ghetto Gospel, which was also released in 2019, peaked at number 10 on the US Billboard 200. He released his second album, Pray 4 Love in 2020, and that one did even better peaking at number two on the Billboard 200, It featured his highest-charting song, "Rags2Riches."
Don't forget to also check out these AZ quotes & lyrics.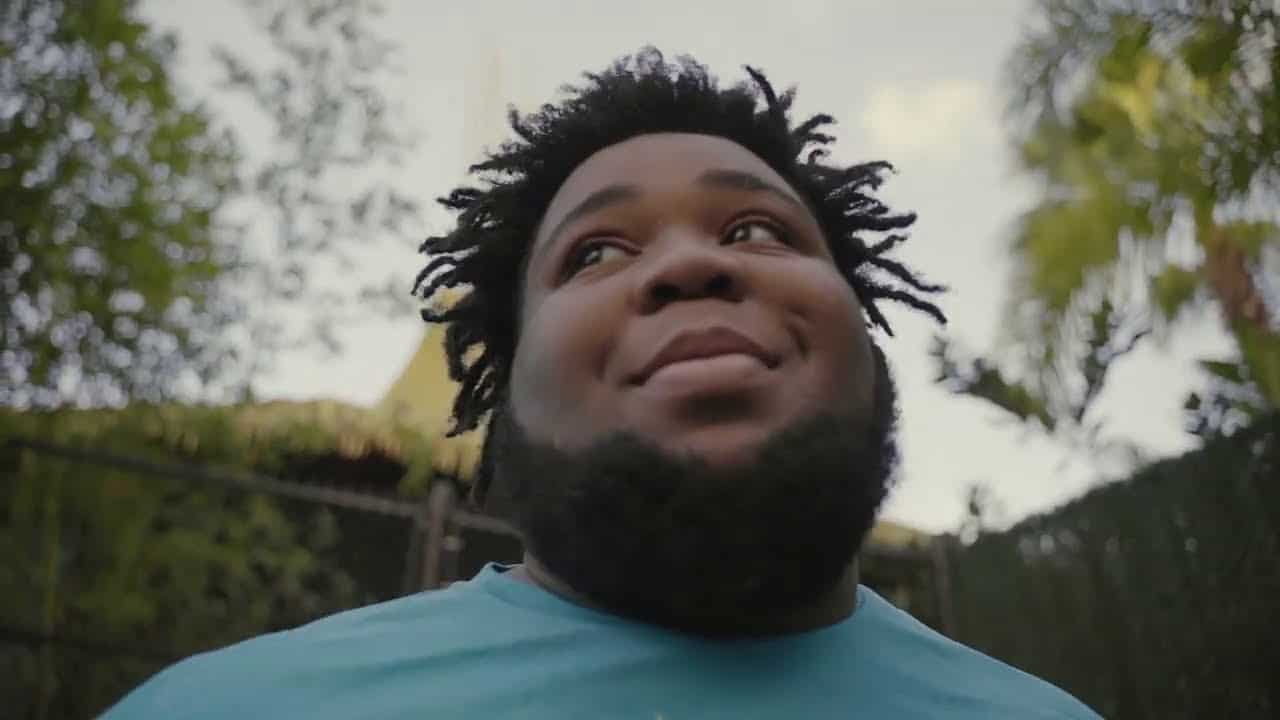 Rod Wave quotes about love and happiness
1. "I give my heart to whoever they take it and they ran." — Rod Wave
2. "Ain't no love in this sh*t for real, they only love what you can do for 'em." — Rod Wave
3. "I don't want no more love. I feel it's poison." — Rod Wave
4. "It's okay to start over, let someone else love you the right way." — Rod Wave
5. "You may not be her first, her last, or her only. She's loved before she may love again, but if she loves you now, what else matters." — Rod Wave
6. "Heart been broken so many times. I don't know what to believe. Mama said it's my fault I wear my heart on my sleeves." — Rod Wave
7. "Life is too short to tolerate stuff that doesn't make you happy." — Rod Wave
8. "It's like people focus on lookin' happy more than being happy." — Rod Wave
9. "If your heart really all mine, why I gotta fight for it." — Rod Wave
10. "If loving me is hard. I apologize." — Rod Wave
11. "Anybody can want you, it's different when someone actually values you." — Rod Wave
12. "Hurt me to my heart the way I love ended. I blame you, you the reason I don't trust bitches." — Rod Wave
13. "Remember when I first confessed my love, and I cried?" — Rod Wave
Rod Wave quotes about God, death, and suffering
14. "God bless the child that can hold his own." — Rod Wave
15. "I don't need another broken heart or sleepless night, God bless guide me right." — Rod Wave
16. "Got me on my knees, I'm askin' God what's my purpose." — Rod Wave
17. "Death gotta be easy cause life is fuck*n hard." — Rod Wave
18. "The only thing guaranteed is death, and the most valuable thing we have is time." — Rod Wave
19. "I don't need another broken heart or sleepless night, God bless guide me right." — Rod Wave
20. "It takes a strong, strong heart to heal a broken soul." — Rod Wave
21. "I remember everything, the shine and the struggle. I remember all the pain, all the grind, all the hustle." — Rod Wave
Rod Wave quotes about life
22. "Music saved my life." — Rod Wave
23. "Dreams come true, you gotta chase it." — Rod Wave
24. "Before it gets better, it's gon' get worse." — Rod Wave
25. "What's the point of life if you can't enjoy it?" — Rod Wave
26. "If they don't got a story these days, they'll make one." — Rod Wave
27. "Before you get one win, you gotta take a thousand losses." — Rod Wave
28. "Get some money, travel, see the world, you'll feel way better." — Rod Wave
29. "You only live one time, don't spend it doing something you hate. Chase your dream, kid." — Rod Wave
30. "Truth hurts, sometimes I sit back and accept the lies." — Rod Wave
31. "We all wasted The BEST VERSION of ourselves with someone who didn't give a f*ck." — Rod Wave
Inspirational Rod Wave quotes to live by
32. "My darkest times taught me to shine." — Rod Wave
33. "If you're looking for someone perfect on earth …. you'll never find them." — Rod Wave
34. "Just cause they couldn't do it doesn't mean you can't." — Rod Wave
35. "An apology without change is just manipulation." — Rod Wave
36. "Don't let nobody who gave up on their dreams talk you outta yours." — Rod Wave
37. "They turn they back and they leave you; they gon' be back when they need you." — Rod Wave
38. "Just know it's gon' get tough, it's gon' get rough. But when you've had enough, you can't give up." — Rod Wave
39. "First, it hurts. Then it changes you." — Rod Wave
40. "Nobody's perfect, just admit you were wrong and get it right this time." — Rod Wave
Rod Wave quotes about himself
41. "If you think you know anything bout me what you heard just know you way off." — Rod Wave
42. "My soul ain't for this generation." — Rod Wave
43. "I'm moving on in life, so don't ask me about no old sh*t." — Rod Wave
44. "Nobody told me the road would be easy. I can't believe I made it this far, my whole life I've been working so hard." — Rod Wave
45. "I'm obsessed with becoming a better person and getting my life together." — Rod Wave
46. "Distance is my new response." — Rod Wave
47. "I get lost in my thoughts." — Rod Wave
48. "I used to put my headphones in and forget about the whole world. I make music for ppl like me." — Rod Wave
49. "My heart and brain be thinking 3 different things." — Rod Wave
50. "Seen so many faces, been so many places, caught some cases." — Rod Wave
Which of these Rod Wave quotes is your favorite?
Rod Wave grew up listening to people like E-40, Chingy, and Kanye West. One thing that sets him apart from some artists is his ability to invoke emotion within his audience. It might have something to do with how much of himself he puts into each song he sings. ABC News Radio's Rachel George noted that "music is a direct expression of Rod's life."
Right on the verge of stardom, Rod Wave almost lost it all in a near-fatal car crash. He suffered several injuries, including bleeding on the brain. He used that experience to create his single "Through the Wire," which was also released in 2020.
I have a feeling that we haven't heard the last from Rod Wave, and he will probably be a household name soon.
Did you enjoy reading these Rod Wave quotes and lines? What is your favorite Rod Wave song? What do you appreciate the most about his music? Let us know in the comment section below.
April 9, 2021 7:00 AM EST
Be the first one to leave a comment!