25 Mamma Mia Quotes From The Musical Romantic Comedy
If you loved the musical, read the book, and enjoyed the movie, you will not want to skip reading these Mamma Mia quotes.
Mamma Mia is a 2008 musical romantic comedy film directed by Phyllida Lloyd and written by Catherine Johnson.
Tell us your favorite scene from the musical in the comment section below.
You may also enjoy our article on:
According to Google Trends, search interest for "Mamma Mia quotes" has been consistently high over the past 5 years.
This indicates that the musical's impact and appeal remain strong, and audiences continue to seek its memorable quotes for inspiration and enjoyment.
What Are The Benefits Of Reading These Mamma Mia Quotes?
It features an ensemble cast that includes Pierce Brosnan, Dominic Cooper, Colin Firth, Meryl Streep, and Julie Walters.
The film originated as a musical based on ABBA songs back in 1999.
It eventually turned into a book and transformed into a musical romantic comedy.
While there were big expectations for the film, critics felt mixed about it when it premiered.
However, fans received it well, and it was the fifth highest-grossing film of 2008.
Mamma Mia is the story of a young woman getting married and trying to identify who her father is.
She invites the three possible dads to her wedding, and that's where it takes off.
We can learn quite a few lessons from this film, including:
you are never too old to live your dreams (You don't have to be 17 to be a dancing queen!)
family is not just about blood (It's about who shows up with love and support.)
friendship and the bonds you make with people can last a lifetime
Enjoy these Mamma Mia quotes!
If you like this article, we suggest you explore our most popular quotes article, a list of short inspirational quotes for daily encouragement.
Read more related content on our inspirational quotes category page.
Mamma Mia Quotes About Life And Growing Up
1. "The best things in life, the very best things happen unexpectedly." – Donna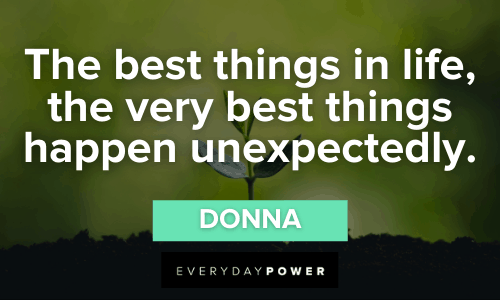 You will also enjoy our article on senior year quotes.
2. "I don't know what my future holds, but the world is wide and I want to make some memories." – Donna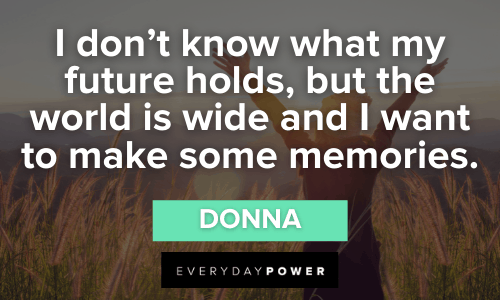 You will also enjoy our article on happy birthday quotes.
3. "Being a grudge holder makes you fat." – Ruby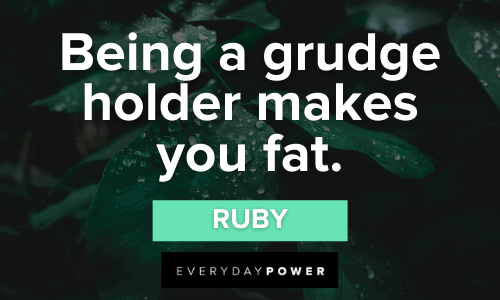 You will also enjoy our article on Mamma Mia quotes
4. "May the best of our lives be the best of our lives." – Tanya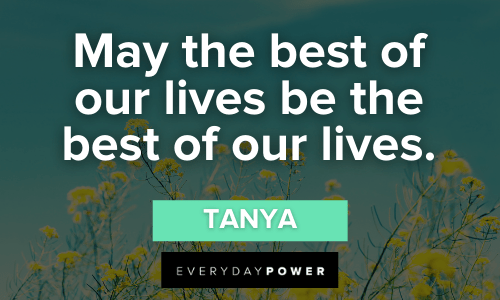 5. "In your case, age becomes you as it does a tree, the wine, and cheese." – Officer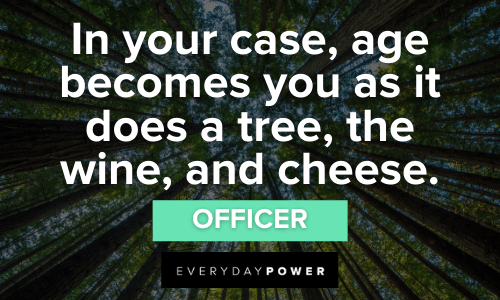 6. "There's an island, Kalokairi. People used to think if you sailed on from there, you'd fall off the edge of the world. That sounds like the place for me." – Donna
7. "I don't want my children growing up, not knowing who their father is, because it's just, it's crap!" – Sophie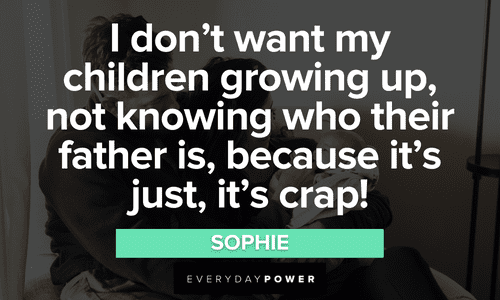 8. "Little boys who play with fire get their fingers burned." – Tanya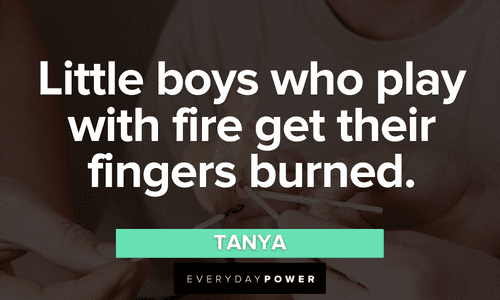 9. "Look at you! God! Stop growing! You sound like you're having fun already." – Donna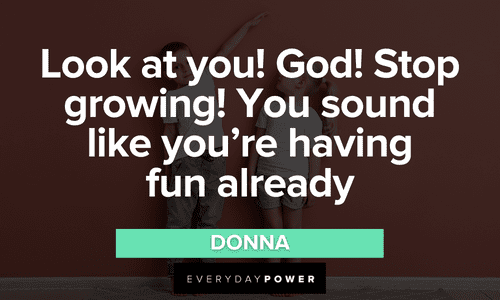 You will also enjoy our article on A Bronx Tale quotes.
Mamma Mia Quotes About Love
10. "When you fall, you fall. And when you've been defeated by love, you're utterly defeated." – Harry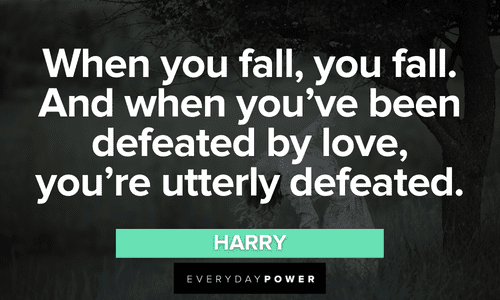 11. "I'll be thinking of you tomorrow." – Sky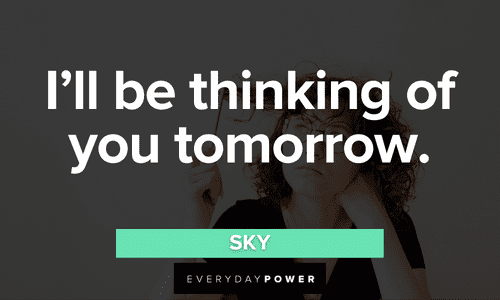 You will also enjoy our article on Catch Me If You Can quotes.
12. "When you know, you know." – Harry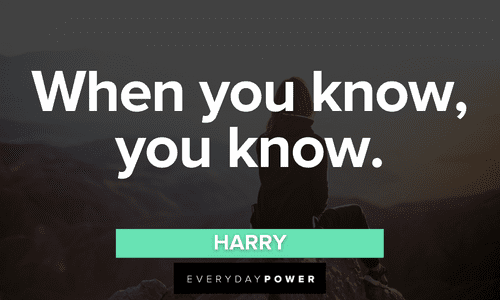 You will also enjoy our article on dad quotes.
13. "I don't know how to sing about love if I'm not feeling it." – Donna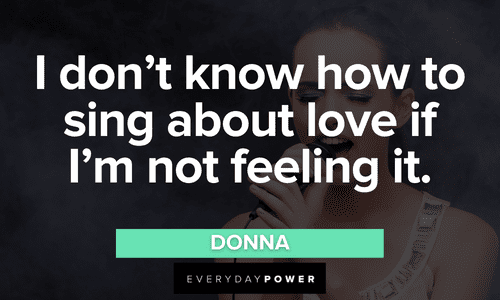 14. "I've done the big white wedding, and believe me, it doesn't always end in "happy ever after." – Sam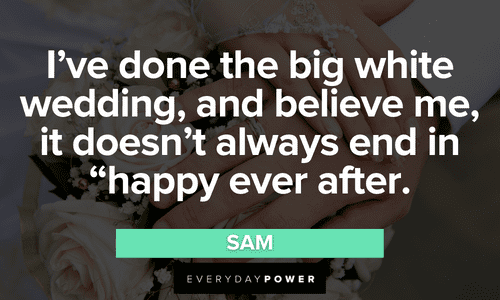 15. "I have two grown children. I know something about letting go." – Sam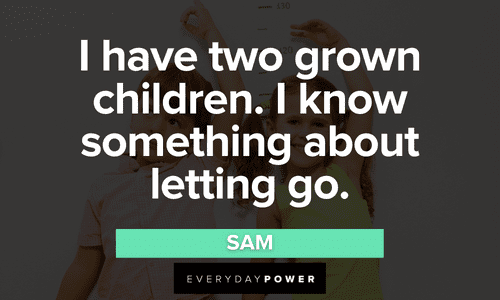 Mamma Mia Quotes About Family, Freedom, And Identity
16. "It's my stag do – my last night of freedom. Which is how some people might see it. But for me, it's the last night before the greatest adventure of my life." – Sky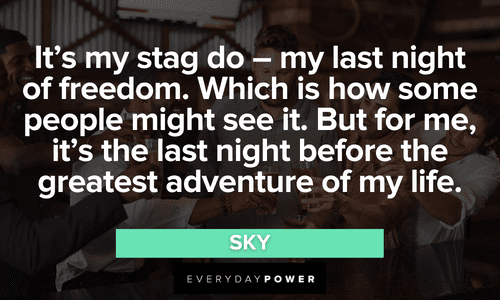 17. "That doesn't come from finding your father. That comes from finding yourself." – Sky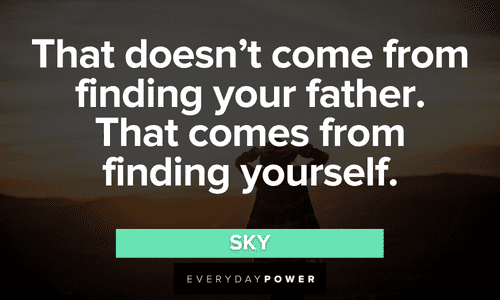 18. "It's just over the years people have tended to be extremely complimentary about my ears." – Harry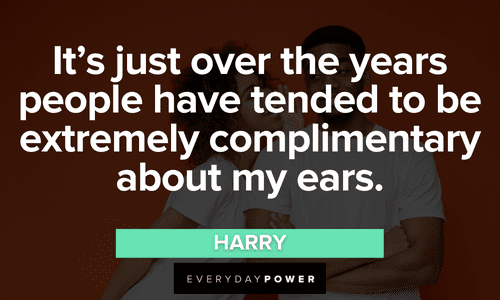 19. "Typical isn't it? You wait 20 years for a dad and then three come along at once." – Rosie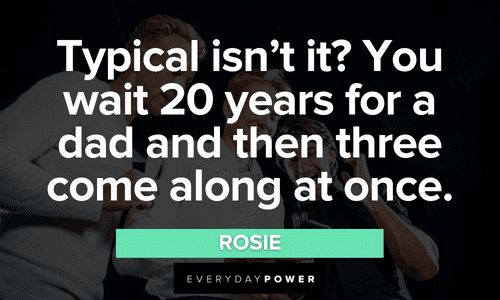 20. "You have the courage of a lion, the passion of a panther and the wisdom of a flamingo." – Fernando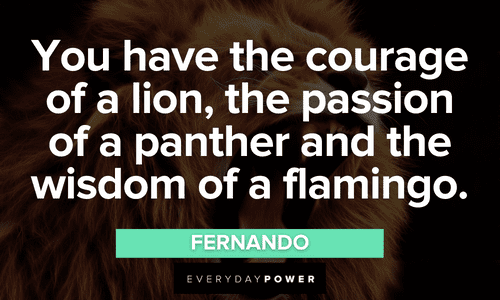 21. "I don't care if you slept with hundreds of men, you're my mom, and I love you so much." – Sophie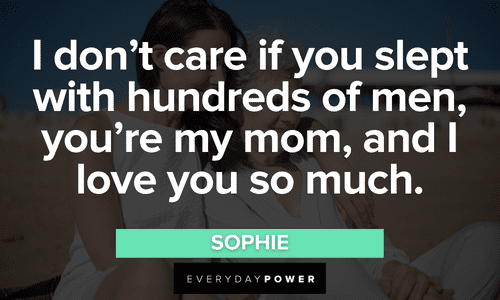 22. "I want the perfect wedding, and I want my father to give me away." – Sophie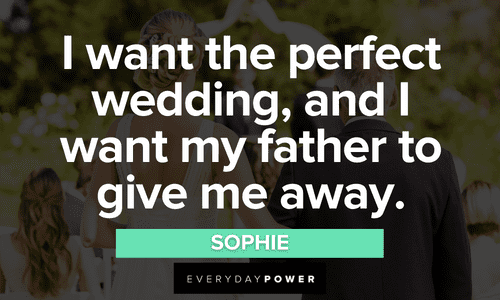 23. "It's about knowing who I am. And I wanted to get married knowing who I am." – Sophie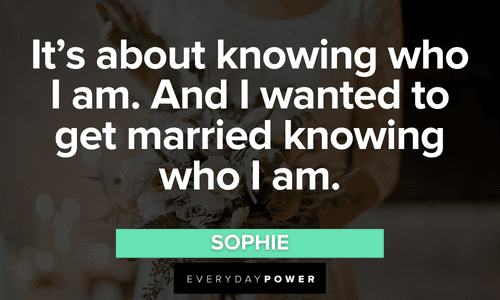 24. "You give that woman hell when you get home." – Rosie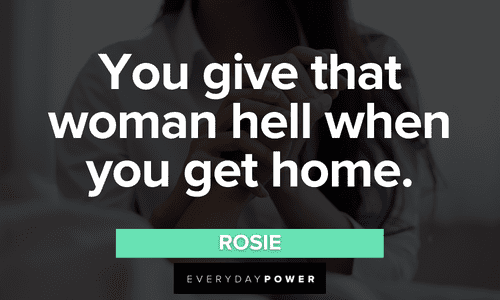 25. "I will know my father as soon as I see him." – Sophie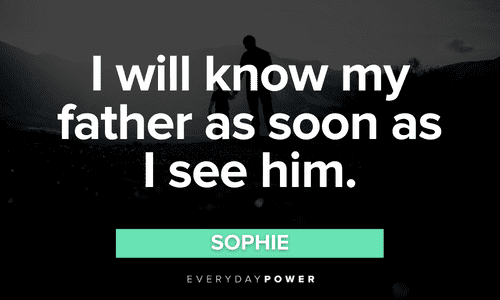 Which Of These Mamma Mia Quotes Is Your Favorite?
If you have no experience with Mamma Mia, there are plenty of options for you to enjoy it.
You can read the book if that's more your style, or you can stream the movie.
There's romance.
There's singing.
And there's comedy.
Even if you've never heard of Mamma Mia, if you liked the band ABBA, you'll appreciate the music throughout the movie.
The main song is straight from the 1970s hit of the same name.
The music alone made so many people excited about the movie's release.
It was one of the top-running jukebox musicals on Broadway.
Did you enjoy reading these Mamma Mia quotes and lines?
Which of the quotes is your favorite?
Let us know in the comment section below.
Don't forget to share it with your friends on social media!