Words of Wisdom: Top 115 Motivational Quotes
Ready to get inspired and uplifted? These words of wisdom are here for you, friend!
Sometimes in life, words of wisdom have a way of sinking into your brain and changing your life for the better.
Words of wisdom are helpful to anyone looking to get inspired through words that are as powerful as they are meaningful. These impactful words of wisdom will inspire you to dig deeper and leave you with purpose and motivation.
Inspirational quotes play a significant role in helping us realize the potential within us. We're counting down the ten most motivational wisdom quotes for students and workers alike.
Don't forget to also read our collection of Marcus Aurelius quotes that will inspire you to create your own happiness and live your best life.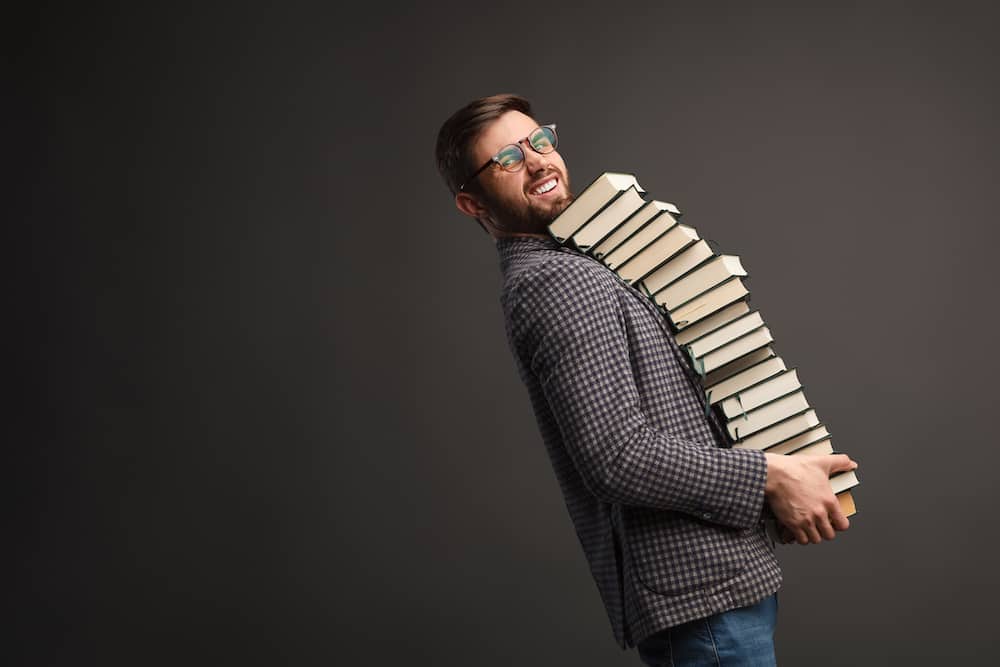 Words of wisdom to bring out the best in you
1. "The best way out is always through."- Robert Frost
When caught up in an unseemly situation, we usually look for the easy way out. And unfortunately, procrastination is the natural response. This quote serves us with a reminder that perhaps the best route is going "through" the problem, rather than around it. As a result, you find that good things begin to happen when you cease to delay and beat about the bush and take matters into your hand to resolve it.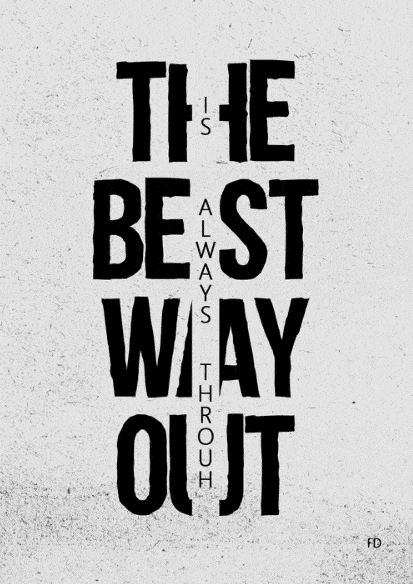 2. Carpe Diem – Latin Proverb
Coined in 23 BC by Horace, the term is derived from a poem in the Odes (book 1, number 11), and means "Seize the moment". The Latin term over the years has evolved into the most quoted Latin phrase because of its implications to capture life's opportunity and live life to the fullest!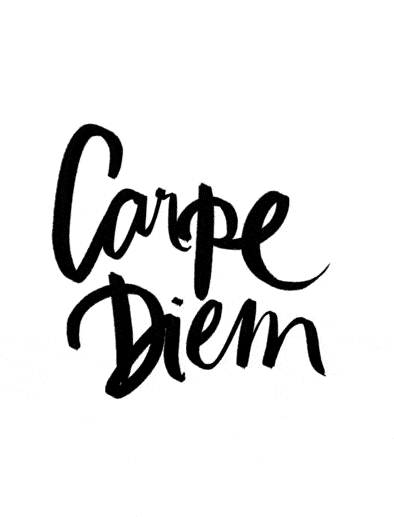 3. "Always Do What You Are Afraid To Do" – Ralph Waldo Emerson
In each of our lives, there is this one person – if not ourselves – who holds us back in accomplishing our dreams. What better feeling to prove that very person wrong by conquering your worst fears and doubts.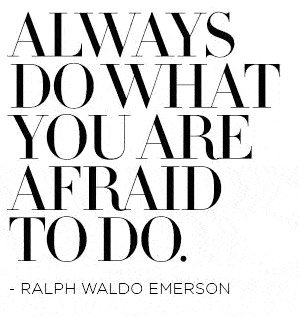 Words of wisdom to help you fulfill your potential
4. "Believe and act as if it were impossible to fail." – Charles Kettering
Believe that it is absolutely impossible to fail, and you might just start acting as per your thinking as well! In spite of the worries that things may not work out, believe in its possibility, and your actions will reflect this positivity too!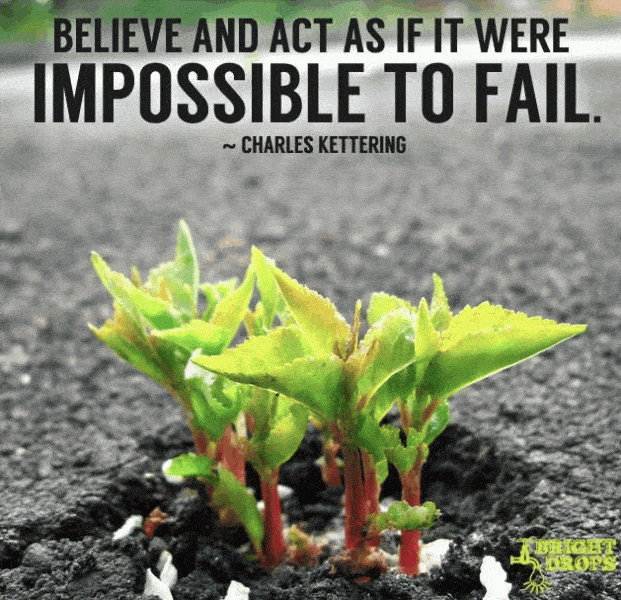 5. "Keep steadily before you the fact that all true success depends at last upon yourself." – Theodore T. Hunger
Hunter tells us about how ultimately, our success and failure comes down to us- our hard work, our tenacity, and our perseverance.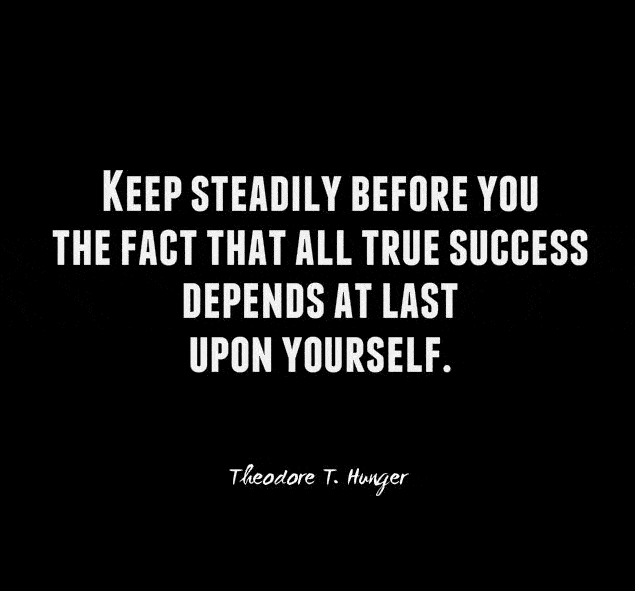 6. "The journey of a thousand miles begins with one step." – Lao Tzu
Your goal may be big, and at times, it may seem impossible and difficult. You will feel like you're failing and you're not getting anywhere. But perseverance, belief and conviction in those small steps that you're taking towards those goals is what you need to be confident about. Consistently follow your life mission, one step at a time, no matter how small the step may be.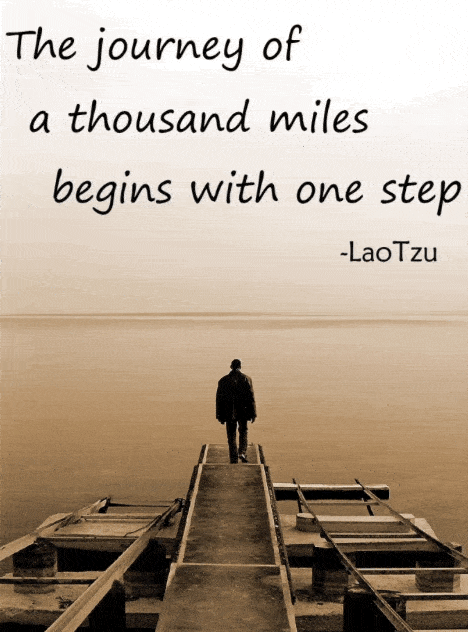 Also check out these amazing American Dream quotes to motivate you.
Words of wisdom to help unlock your full potential
7. "Opportunity is always knocking. The problem is that most people have the self-doubt station in their heads turned up way too loud to hear it" – Brian Vaszily
This funny motivational quote by Vaszily succinctly describes how we are the biggest enemies of ourselves, standing in the way of our success and accomplishments. Either we do not understand out true potential, or we begin to doubt our skills. It's time to put aside all the worries to focus on what and how we can achieve excellence.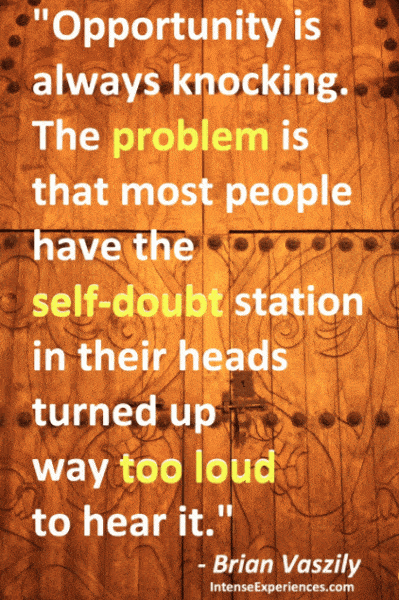 8. "You must be the change you wish to see in the world." – Gandhi
Every day we see the violence around us. While there is very little that we can do, the Indian political leader says it best. Start with the man in the mirror. Be the change you want to see within others. While you can't influence the world, you can be a better human, and become the testament of the change.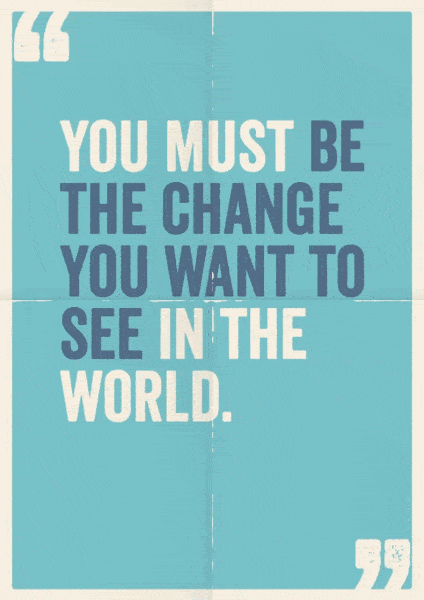 9. "Tough times never last, but tough people do." – Dr. Robert Schuller
As the weather gets harsher and tougher, it's time to brace yourself! The difficult times are simply temporary, but it is due to those tough and difficult times that you are stronger today. The best part is that you are now tougher today than you were yesterday! And more importantly, you got through it all. Celebrate your strength!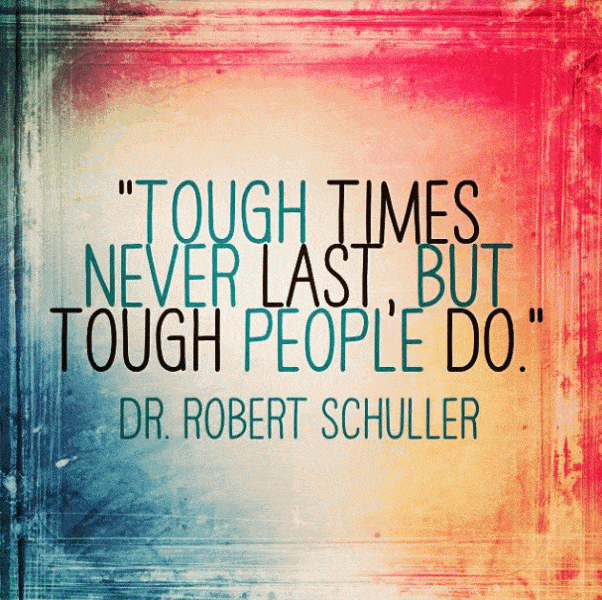 10. "You must not only aim right, but draw the bow with all your might." – Henry David Thoreau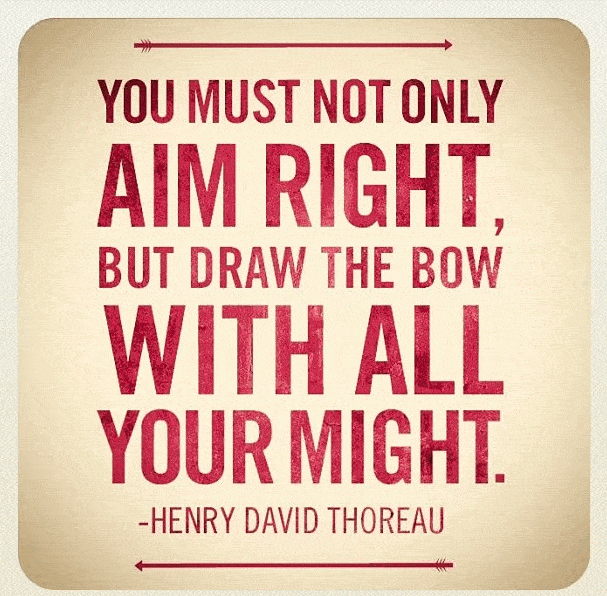 So you're focused and know exactly what you want? It's not enough. Thoreau tells us through a beautifully accurate metaphor how it's not just enough to know the right direction, but also do everything possible to get to the finish line!
If you're enjoying this article, make sure to also check out these wise sayings about life to expand your understanding.
Words of wisdom to inspire and motivate you
11. "Everyone has inside them a piece of good news. The good news is you don't know how great you can be! How much you can love! What you can accomplish! And what your potential is." – Anne Frank
12. "Soon, when all is well, you're going to look back on this period of your life and be so glad that you never gave up." – Brittany Burgunder
13. "You must never be fearful about what you are doing when it is right." – Rosa Parks
14. "Strive not to be a success but rather to be of value." – Albert Einstein
15. "The best revenge is massive success." – Frank Sinatra
16. "It is time for us all to stand and cheer for the doer, the achiever – the one who recognizes the challenges and does something about it." – Vince Lombardi
17. "The harder the conflict, the more glorious the triumph." – Thomas Paine
18. "The first step toward success is taken when you refuse to be a captive of the environment in which you first find yourself." – Mark Caine
19. "Always do your best. What you plant now, you will harvest later." – Og Mandino
20. "Our greatest weakness lies in giving up. The most certain way to succeed is always to try just one more time." – Thomas A. Edison
21. "When it is obvious that the goals cannot be reached, don't adjust the goals, adjust the action steps." – Confucius
22. "You can never plan the future by the past." —Edmund Burke
23. "He who has a why to live can bear almost any how." —Friedrich Nietzsche
24. "Lost time is never found again." —Benjamin Franklin
25. "In three words I can sum up everything I've learned about life: it goes on." —Robert Frost
Don't forget to also read these memorable Uncle Iroh quotes celebrating his endless wisdom.
Words of wisdom to broaden your thoughts
26. "In the end, it's not the years in your life that count. It's the life in your years." – Abraham Lincoln
27. "The greatest day in your life and mine is when we take total responsibility for our attitudes. That's the day we truly grow up." – John C. Maxwell
28. "My mission in life is not merely to survive, but to thrive; and to do so with some passion, some compassion, some humor, and some style." – Maya Angelou
29. "What we think determines what happens to us, so if we want to change our lives, we need to stretch our minds." – Wayne Dyer
30. "Life is either a daring adventure or nothing at all." – Helen Keller
31. "Believe that life is worth living and your belief will help create the fact." – William James
32. "I'm always doing things I can't do. That's how I get to do them." – Pablo Picasso
33. "There are three constants in life…change, choice and principles." –Stephen Covey
34. "It is better to be hated for what you are than to be loved for what you are not." – Andre Gide
35. "We make a living by what we get, but we make a life by what we give." – Winston Churchill
Words of wisdom to elevate your perspective
36. "Do not take life too seriously. You will never get out of it alive." – Elbert Hubbard
37. "Life is not a problem to be solved, but a reality to be experienced." – Soren Kierkegaard
38. "It always seems impossible until it's done." – Nelson Mandela
39. "Life is ten percent what happens to you and ninety percent how you respond to it." – Lou Holtz
40. "Go confidently in the direction of your dreams! Live the life you've imagined." – Henry David Thoreau
41. "There is more to life than increasing its speed." – Mahatma Gandhi
42. "The difference between the impossible and the possible lies in a man's determination." – Tommy Lasorda
43. "Change is the law of life. And those who look only to the past or present are certain to miss the future." – John F. Kennedy
44. "No one can compete with you on being you. Most of life is a search for who and what needs you the most." – Naval Ravikant
45. "If you don't design your own life plan, chances are you'll fall into someone else's plan. And guess what they have planned for you? Not much." – Jim Rohn
If you're enjoying this article, make sure to also check our collection of eyes quotes that will intrigue you to look past what you see.
Words of wisdom to enlighten you
46. "Work hard, be kind, and amazing things will happen." – Conan O'Brien
47. "The most common way people give up their power is by thinking they don't have any." – Alice Walker
48. "No" simply means begin again at one level higher." – Peter Diamandis
49. "Everything you've ever wanted is on the other side of fear." – George Addair
50. "Do what you have to do until you can do what you want to do." – Oprah Winfrey
51. "Press forward. Do not stop, do not linger in your journey, but strive for the mark set before you." – George Whitefield
52. "Show the world how much you'll fight for the winners circle." – Pat Riley
53. "It is during our darkest moments that we must focus to see the light." – Aristotle Onassis
54. "Do not wait to strike till the iron is hot. Make it hot by striking." – William Butler Yeats
55. "If you hear a voice within you say 'you cannot paint,' then by all means paint and that voice will be silenced." – Vincent Van Gogh
You might also like these wise Native American quotes on community, respect, and more.
Words of wisdom to live by
56. "Everybody is a genius. But if you judge a fish by its ability to climb a tree, it will live its whole life believing that it is stupid." — Albert Einstein
57. "Don't compromise yourself. You are all you've got. There is no yesterday, no tomorrow, it's all the same day." – Janis Joplin
58. "A life spent making mistakes is not only more honorable, but more useful than a life spent doing nothing." — George Bernhard Shaw
59. "If you have knowledge, let others light their candles in it." – Margaret Fuller
60. "He who fears he will suffer, already suffers because he fears." — Michel De Montaigne
61. "Forget about the fast lane. If you really want to fly, just harness your power to your passion." – Oprah Winfrey
62. "Life is really simple, but we insist on making it complicated." — Confucius
If you're enjoying these quotes, make sure to check out our collection of simple quotes that will help you live a simply beautiful life.
63. "The opinion which other people have of you is their problem, not yours." – Elisabeth Kubler-Ross
64. "If you don't like something, change it. If you can't change it, change the way you think about it." — Mary Engelbreit
65. "You are more powerful than you know; you are beautiful just as you are." – Melissa Etheridge
Words of wisdom to elevate your mind
66. "The only way to achieve the impossible is to believe it is possible." —Charles Kingsleigh
67. "You've got to get up every morning with determination if you're going to go to bed with satisfaction." — George Lorimer
68. "Man is only truly great when he acts from the passions; never irresistible but when he appeals to the imagination." —Benjamin Disraeli
69. "Go as far as you can see; when you get there, you'll be able to see further." —Thomas Carlyle
70. "When we strive to become better than we are, everything around us becomes better too." —Paulo Coelho
71. "The individual who says it is not possible should move out of the way of those doing it." —Tricia Cunningham
72. "We must believe that we are gifted for something and that this thing must be attained." —Marie Curie
73. "Build your own dreams or someone else will hire you to build theirs." —Farrah Gray
74. "Sometimes the fall kills you. And sometimes, when you fall, you fly." —Neil Gaiman
75. "Never give up on a dream just because of the time it will take to accomplish it. The time will pass anyway." —Earl Nightingale
Words of wisdom that will change the way you think
76. "Learn to light a candle in the darkest moments of someone's life. Be the light that helps others see; it is what gives life its deepest significance."― Roy T. Bennett
77. "I believe in only one thing, the power of human will."― Joseph Stalin
78. "Laughter is poison to fear."― George R.R. Martin
79. "A wise warrior learns from her mistakes."― Leigh Bardugo
80. "Begin, be bold, and venture to be wise."― Horace
81. "The well-bred contradict other people. the wise contradict themselves."― Oscar Wilde
82. "I don't fancy colors of the face, I'm always attracted to colors of the brain."― Michael Bassey Johnson
83. "I don't agree that when you love, you are blind or fool. You just get wiser and see clearer what is best and of worth."― Hark Herald Sarmiento
84. "Like a missing tooth, sometimes an absence is more noticeable than a presence."― Jodi Picoult
85. "Love the people who love you back."― Laura Ruby
Words of wisdom to inspire you to greatness
86. "It's the questions we can't answer that teach us the most. They teach us how to think. If you give a man an answer, all he gains is a little fact. But give him a question and he'll look for his own answers."― Patrick Rothfuss
87. "Whatever choice you make makes you. Choose wisely."― Roy T. Bennett
88. "Dieting is the only game where you win when you lose!"― Karl Lagerfeld
If you're enjoying these quotes, make sure to read our collection of Karl Lagerfeld quotes that will make you see the art in life.
89. "No matter how tiny you look, you can lead huge men if you have what the huge men don't have."― Michael Bassey Johnson
90. "I criticize by creation, not by finding fault."― Marcus Tullius Cicero
91. "Faith keeps our ships moving, while empathy and the memories of our experiences lead to wisdom."― Suzy Kassem
92. "The wisest men follow their own direction."― Euripides
93. "Make your lives a masterpiece, you only get one canvas."― E.A. Bucchianeri
94. "The weak are dominated by their ego, the wise dominate their ego, and the intelligent are in a constant struggle against their ego."― Hamza Yusuf
95. "The choice to make good choices is the best choice you can choose. Fail to make that choice and on most choices you will lose."― Ryan Lilly
If you're enjoying this collection of quotes, then you'll love our collection of short inspirational quotes that will help you remain positive and optimistic.
Words of wisdom to empower you
96. "Don't be pushed around by the fears in your mind. Be led by the dreams in your heart."― Roy T. Bennett
97. "Circumstances are the rulers of the weak; they are but the instruments of the wise."― Samuel Lover
98. "Letting go means to come to the realization that some people are a part of your history, but not a part of your destiny."― Steve Maraboli
99. "Action may not always bring happiness, but there is no happiness without action. "― William James
100. "The man who moves a mountain begins by carrying away small stones."― Confucius
101. "You have to accept whatever comes, and the only important thing is that you meet it with the best you have to give."― Eleanor Roosevelt
102. "Without ambition one starts nothing. Without work one finishes nothing. The prize will not be sent to you. You have to win it."― Ralph Waldo Emerson
If you're enjoying these quotes, read our collection of ambition quotes to set your sights sky high.
103. "In the end, you have to choose whether or not to trust someone."― Sophie Kinsella
104. "Learn the rules like a pro, so you can break them like an artist."― Pablo Picasso
105. "Don't fear failure. — Not failure, but low aim, is the crime. In great attempts it is glorious even to fail."― Bruce Lee
If you're enjoying these quotes, make sure to read our collection of Bruce Lee quotes from the iconic actor and fighter.
More words of wisdom to inspire you
106. "Pursue what catches your heart, not what catches your eyes."― Roy T. Bennett
107. "Whatever the mind can conceive and believe, it can achieve."― Napoleon Hill
108. "Lack of direction, not lack of time, is the problem. We all have twenty-four hour days."― Zig Ziglar
109. "You are the average of the five people you spend the most time with."― Jim Rohn
110. "The only way of discovering the limits of the possible is to venture a little way past them into the impossible."― Arthur C. Clarke
111. "Only he who attempts the absurd is capable of achieving the impossible."― Miguel de Unamuno
112. "Change the way you look at things and the things you look at change."― Wayne W. Dyer
113. "Don't wish it were easier. Wish you were better."― Jim Rohn
114. "Although the world is full of suffering, it is full also of the overcoming of it."― Helen Keller
115. "I cannot let the fear of the past color the future."― Julie Kagawa
Which of these words of wisdom was your favorite?
We hope that one, or even all, of these words of wisdom quotes will serve you well and inspire you to seize each and every day.
Did you enjoy these motivational quotes? Which of the quotes was your favorite? Tell us in the comment section below. And don't forget to share this collection with someone in your life who can benefit from them, too!
To stay inspired, motivated, and unlock your true potential, keep visiting Everyday Power Blog. Read up on various ways to develop your person and improve life.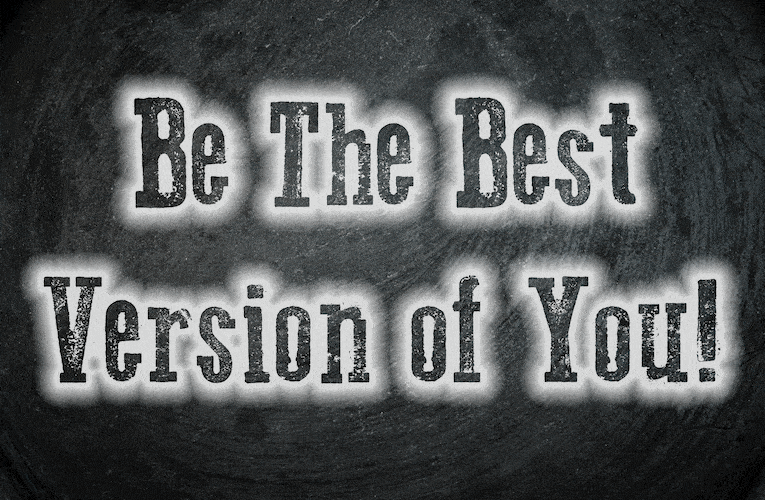 February 9, 2021 6:00 AM EST
Click to view