Heart Touching Quotes Celebrating Love and Life
That muscle beating in your chest might skip a few beats with these heart touching quotes!
Life moves so fast, and we're so distracted, that sometimes we just need to slow down, feel, think and just be.
Have you ever looked deep within your mind to notice the thoughts that occupy it most of the time? If you could be mindful of what you say to yourself, what would you see?
I often ask – why we are so hard on ourselves?
Why do we lose gratitude for everything in our life?
Why do we, at times, take on the role of a victim instead of looking at each experience as a learning opportunity to grow?
Why do we struggle in trying to find our place in this world, or within our family or friends? How do we find true inner happiness, coming to the realization that it all starts with us?
Studies show that we have between 50,000 and 60,000 thoughts going on in our mind on any given day.
Many of these thoughts are conditioned from years of habit and started during our childhood.
They then move along with us throughout our entire life, creating struggle, sadness, depression, and internal havoc. We often tell ourselves the exact same unhappy or hurtful things – day after day after day.
When negativity is a familiar thought, it's what your mind will continue to do because it enjoys what it knows. Therefore, when we make the familiar unfamiliar, magic can happen.
In the mood for some heart touching quotes about life and love? Here's a collection of the best quotes and sayings that will uplift your spirits.
Don't forget to also read our selection of inspirational eyes quotes.
Heart touching quotes about life
1. "Live life as if everything is rigged in your favor." – Rumi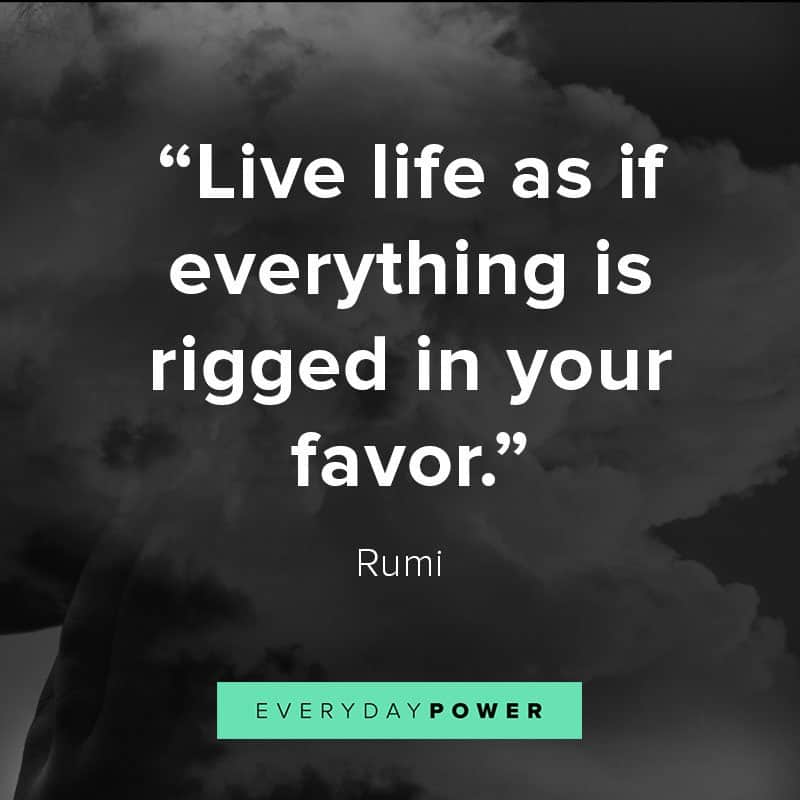 2. "To be beautiful means to be yourself. You don't need to be accepted by others. You need to accept yourself." – Thich-Nhat Hanh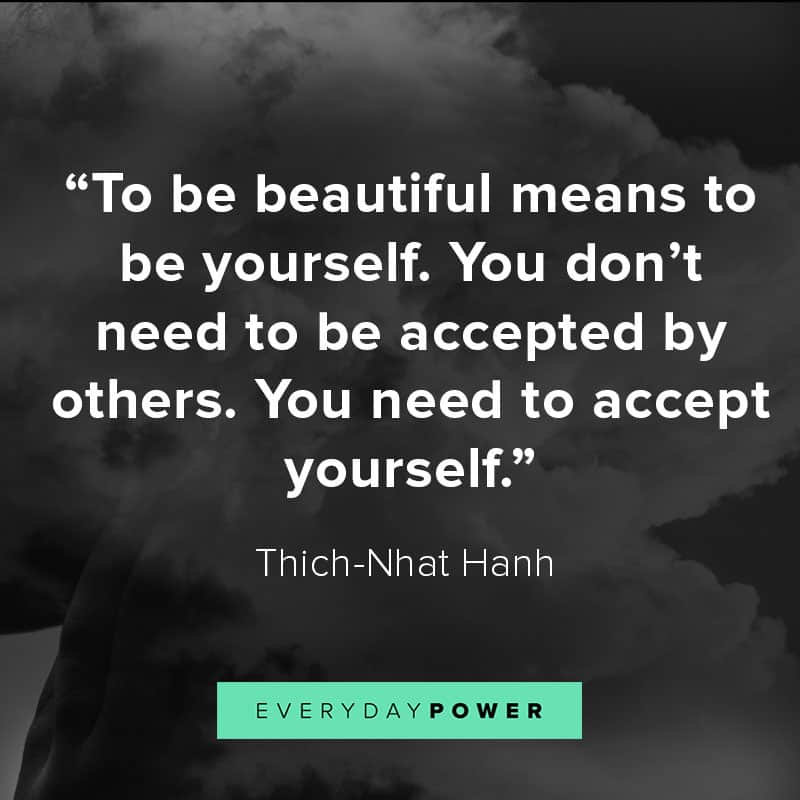 3. "If you must look back, do so forgivingly. If you must look forward, do so prayerfully. However, the wisest thing you can do is be present in the present. Gratefully." – Maya Angelou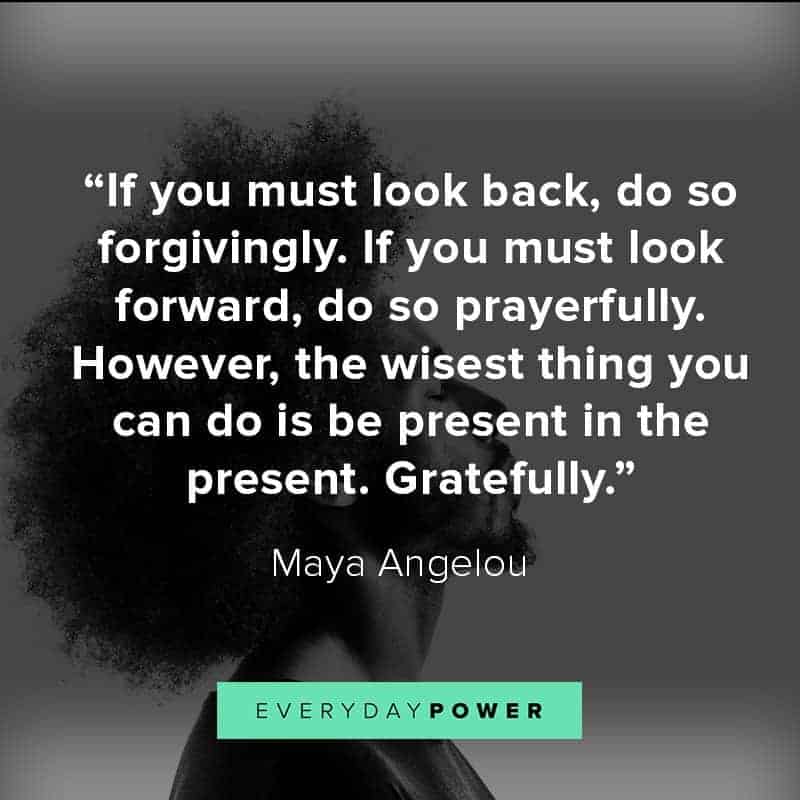 4. "I am grateful for every precious moment life offers me. It allows me to see the miracle in each experience." – Emmanuel Dagher
If you're enjoying these quotes, you'll love our collection of experience quotes that will inspire you to live a fulfilled life.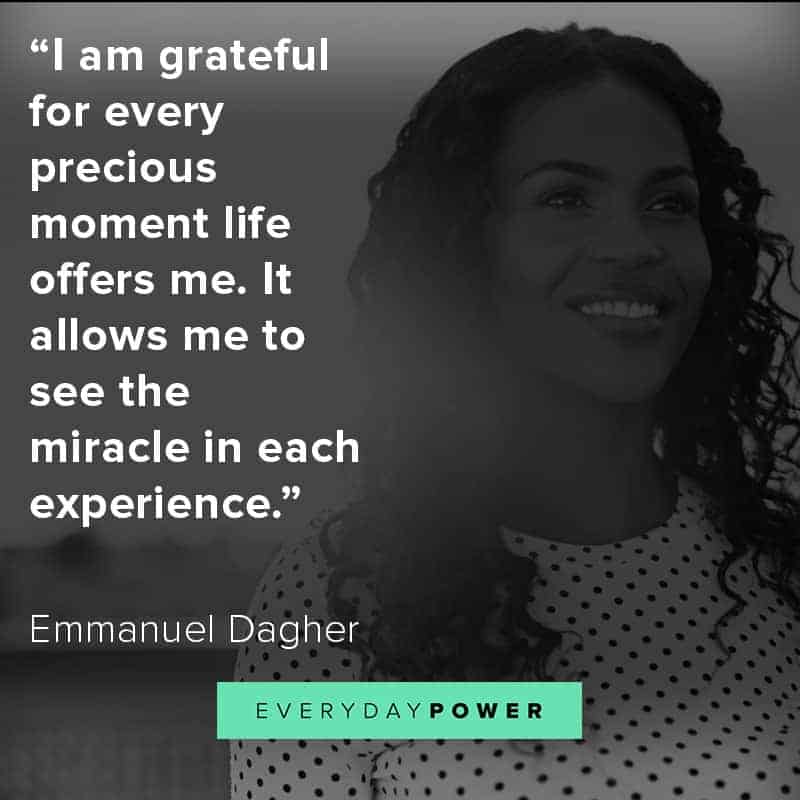 5. "We either make ourselves miserable or we make ourselves strong. The amount of work is the same." – Carlos Castenada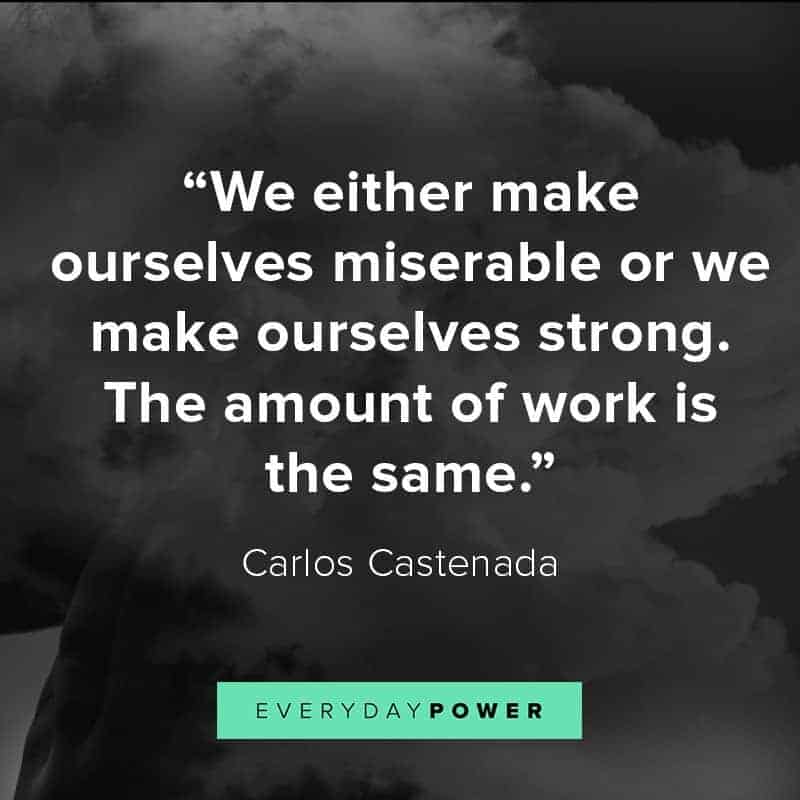 6. "Before you act, listen. Before you react, think. Before you spend, earn. Before you criticize, wait. Before you pray, forgive. Before you quit, try." – Ernest Hemingway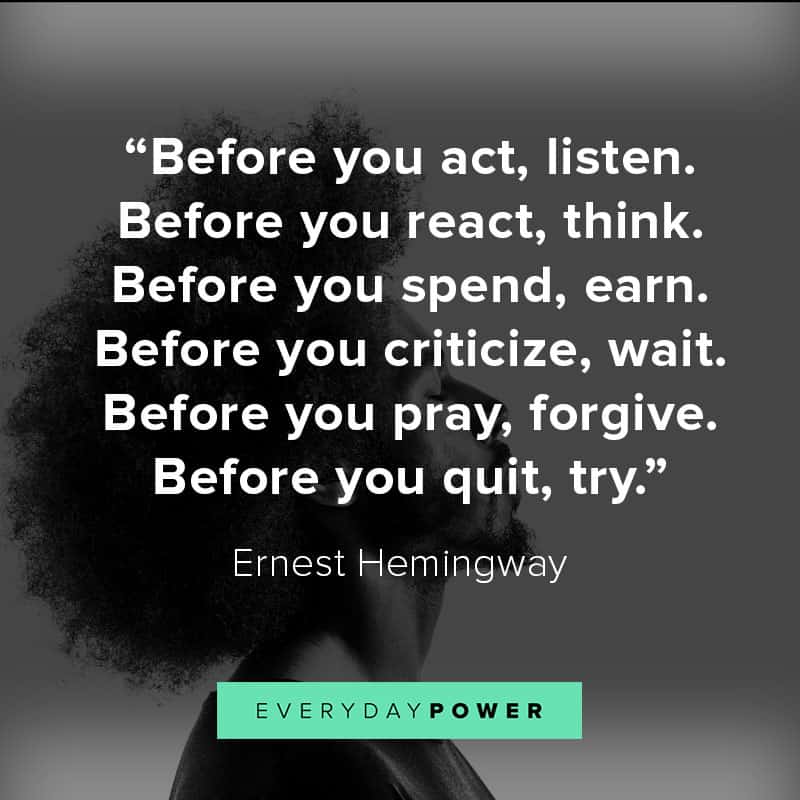 7. "Your mind is a powerful thing. When you fill it with positive thoughts, your life will start to change." – Kushandwizdom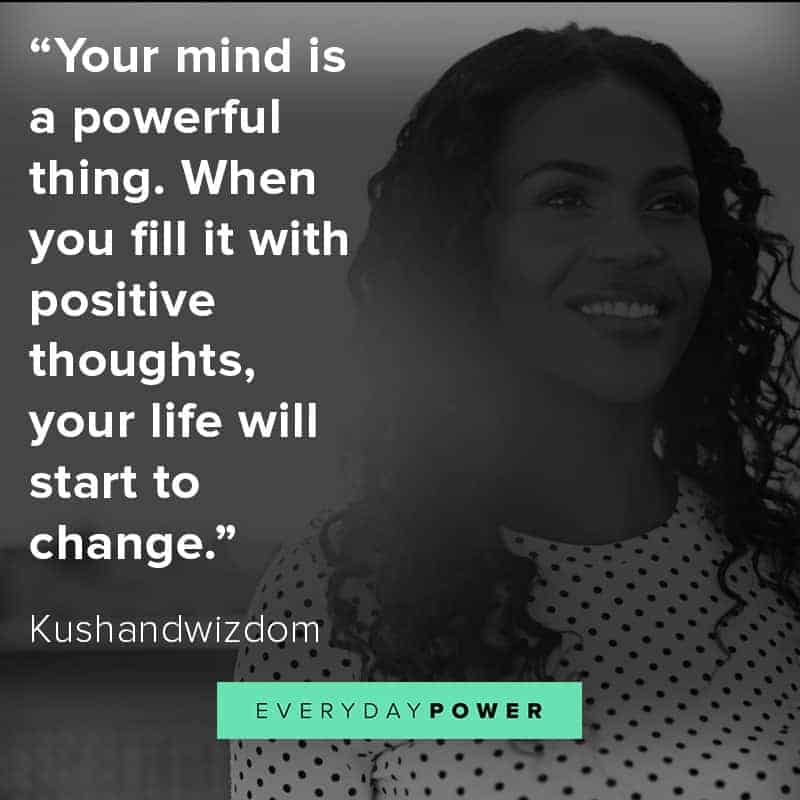 8. "Do the best you can until you know better. Then when you know better, do better." – Maya Angelou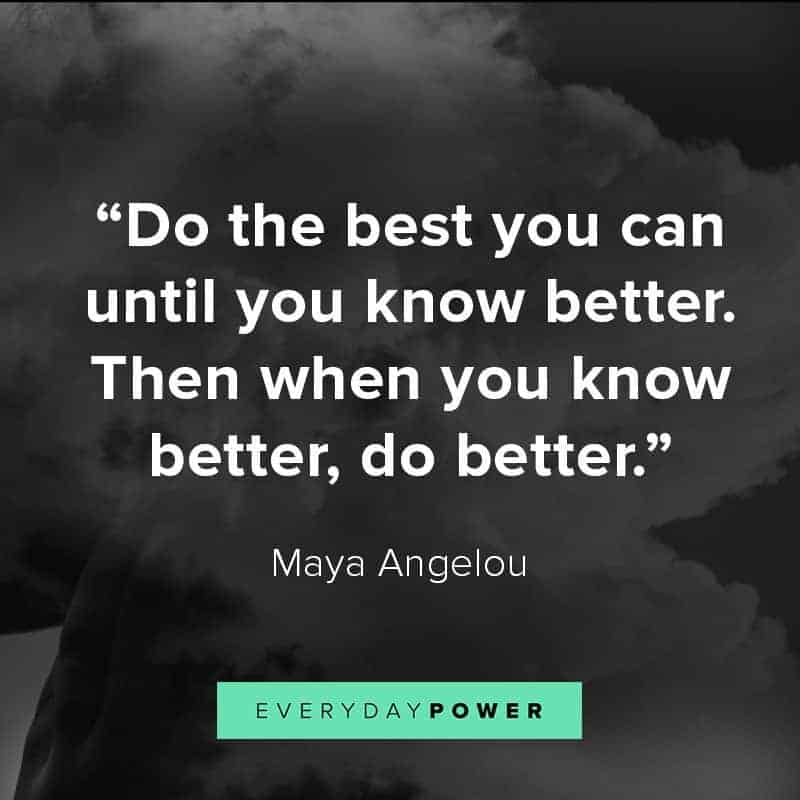 9. "To be yourself in a world that is constantly trying to make you something else is the greatest accomplishment." – Ralph Waldo Emerson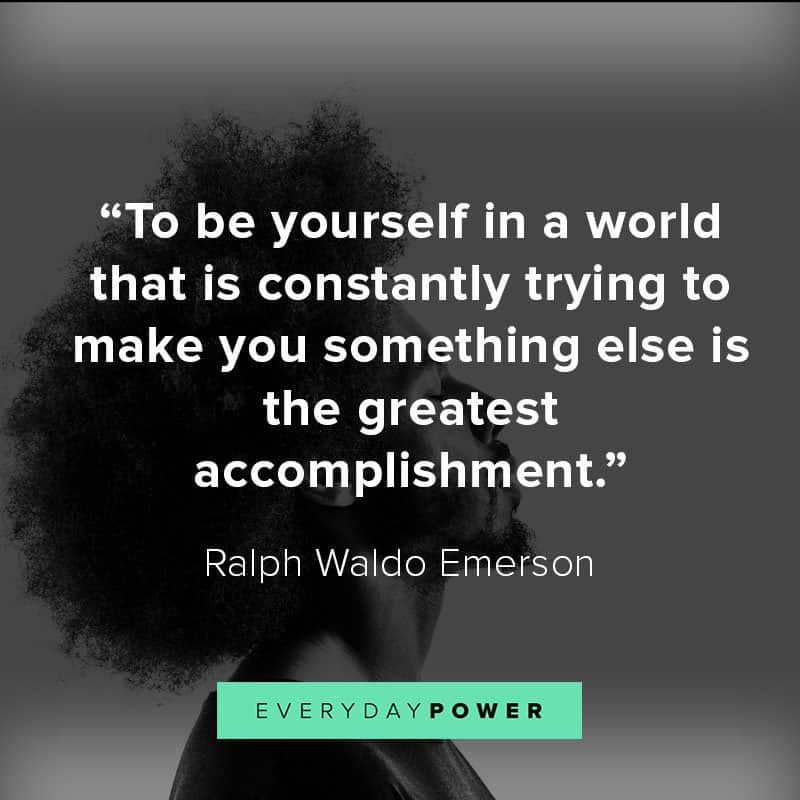 10. "Happiness does not depend on what you have or who you are. It solely relies on what you think." – Buddha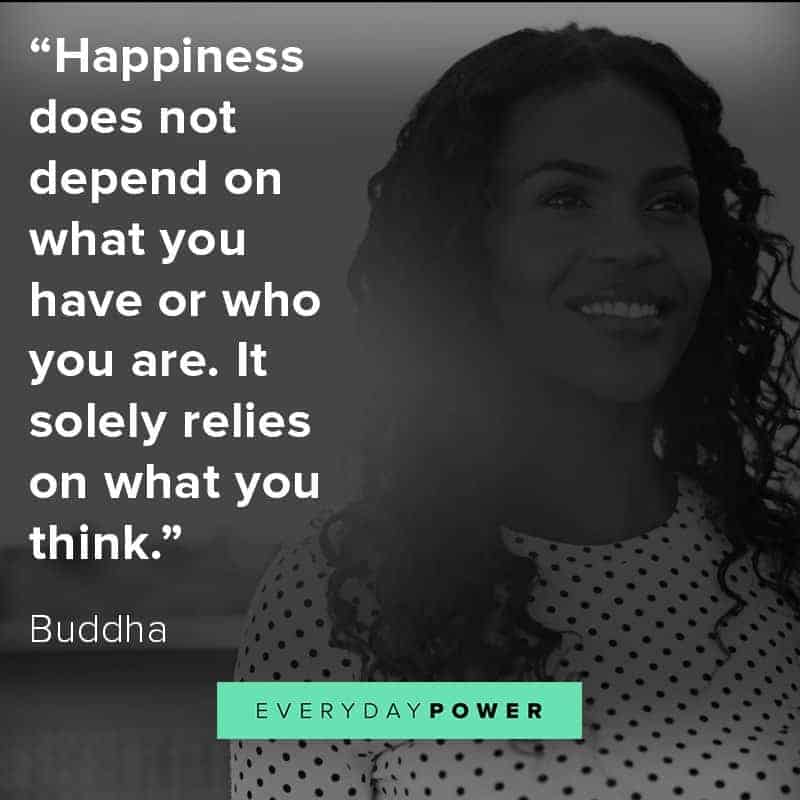 Don't forget to also check out these pieces of life advice that can change your life.
Heart touching quotes to enrich your day
11. "Sometimes we're tested. Not to show our weaknesses, but to discover our strengths." – unknown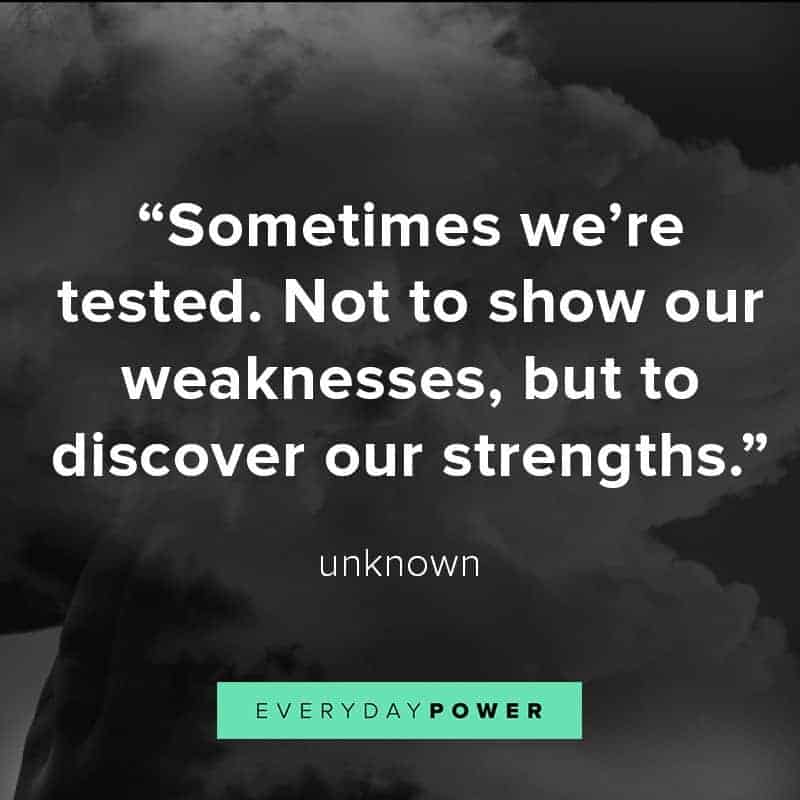 12. "Let go of the thoughts that don't make you strong." – Unknown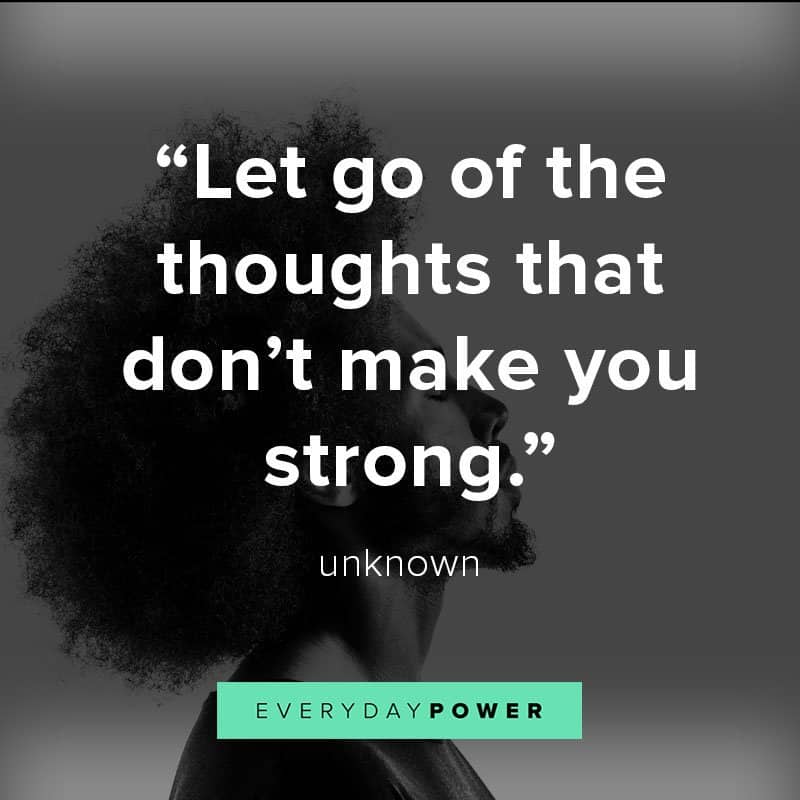 13. "Beauty is not in the face; beauty is a light in the heart." – Kahlil Gibran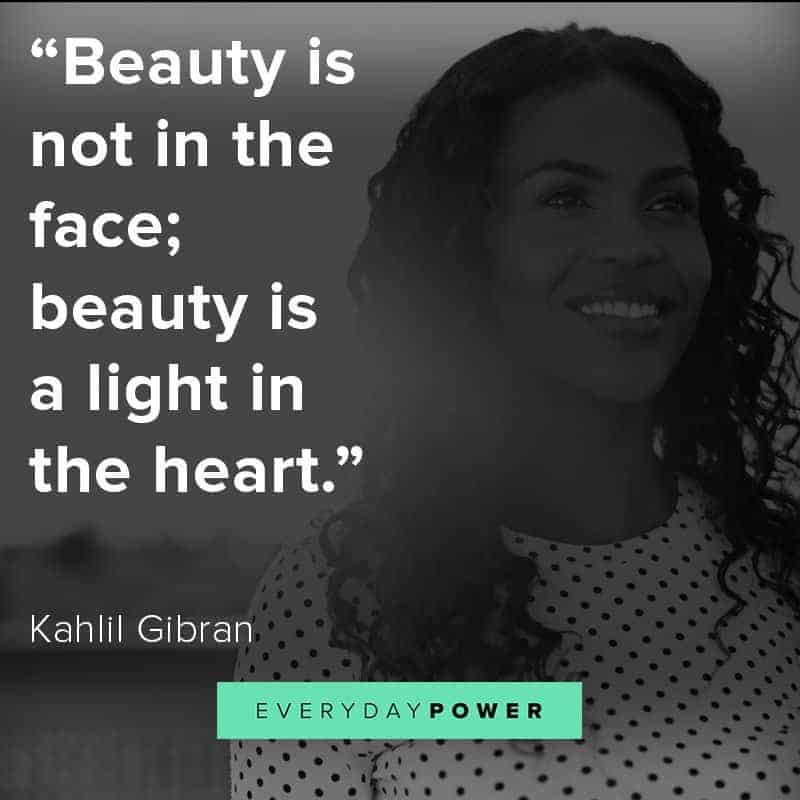 14. "Happiness cannot be traveled to, owned, earned, worn, or consumed. Happiness is the spiritual experience of living every minute with love, grace, and gratitude." – Denis Waitley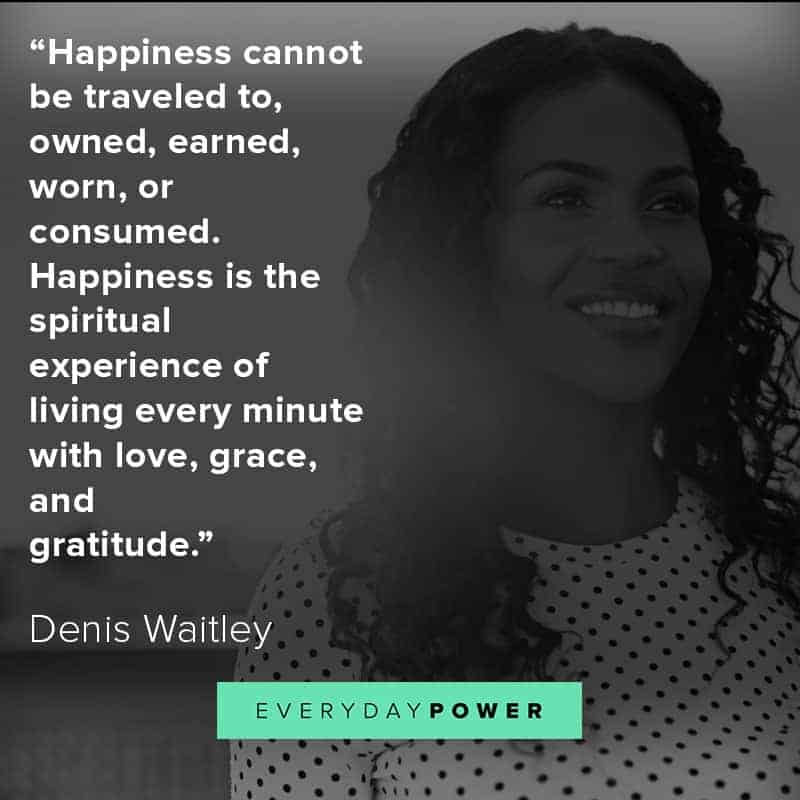 15. "What you think, you become. What you feel, you attract. What you imagine, you create." – Buddha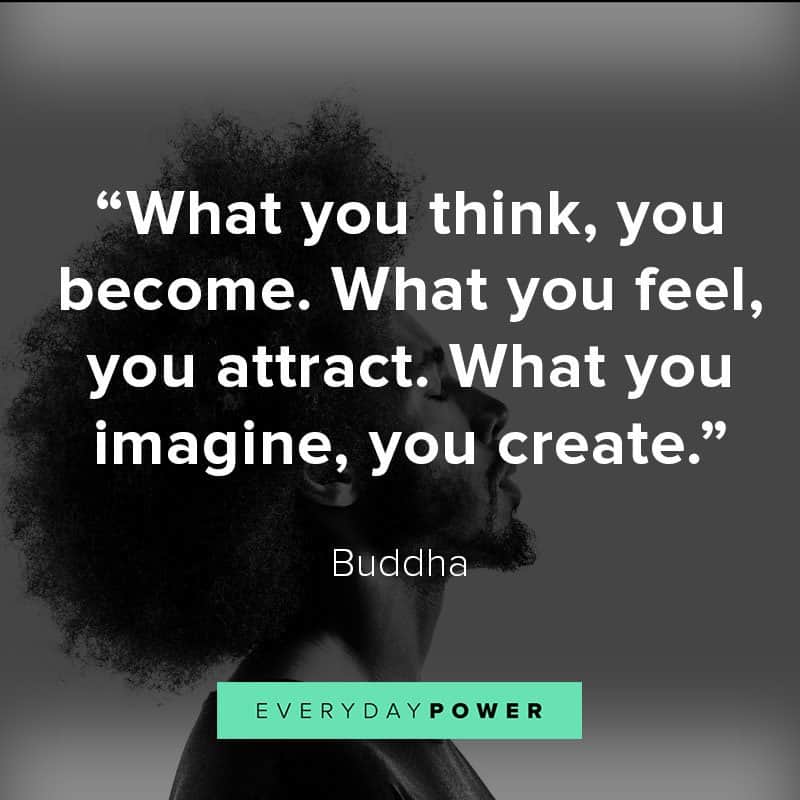 16. "You are braver than you believe, stronger than you seem, and smarter than you think." – Christopher Robin, Winnie the Pooh (see other inspirational Winnie the Pooh quotes)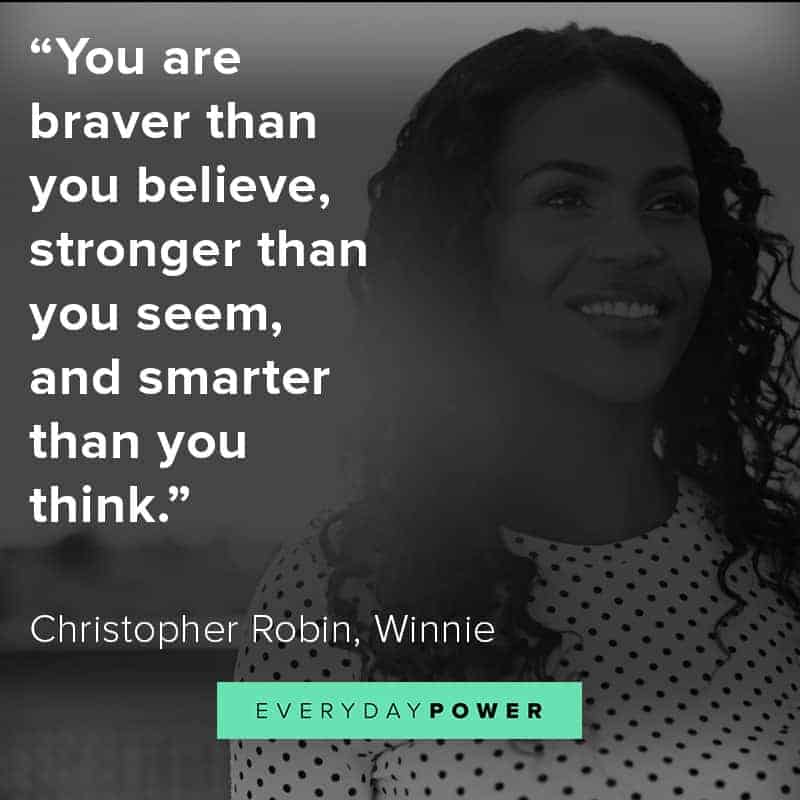 17. "May my heart be kind. May my mind be fierce. May my spirit be brave." – Kate Forsythe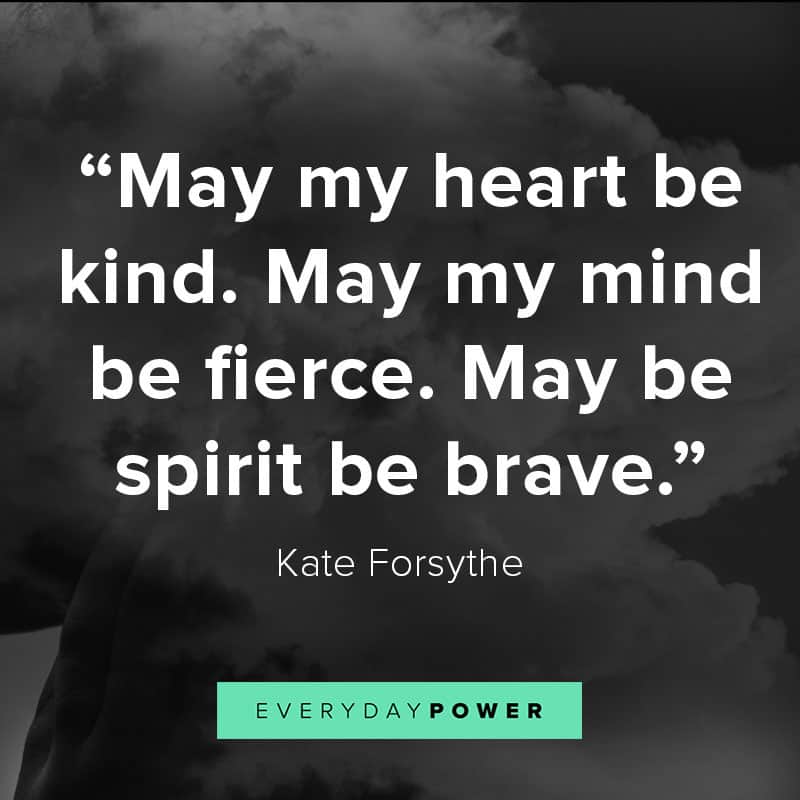 18. "It's okay to be a glow stick. Sometimes we have to break before we can shine." – unknown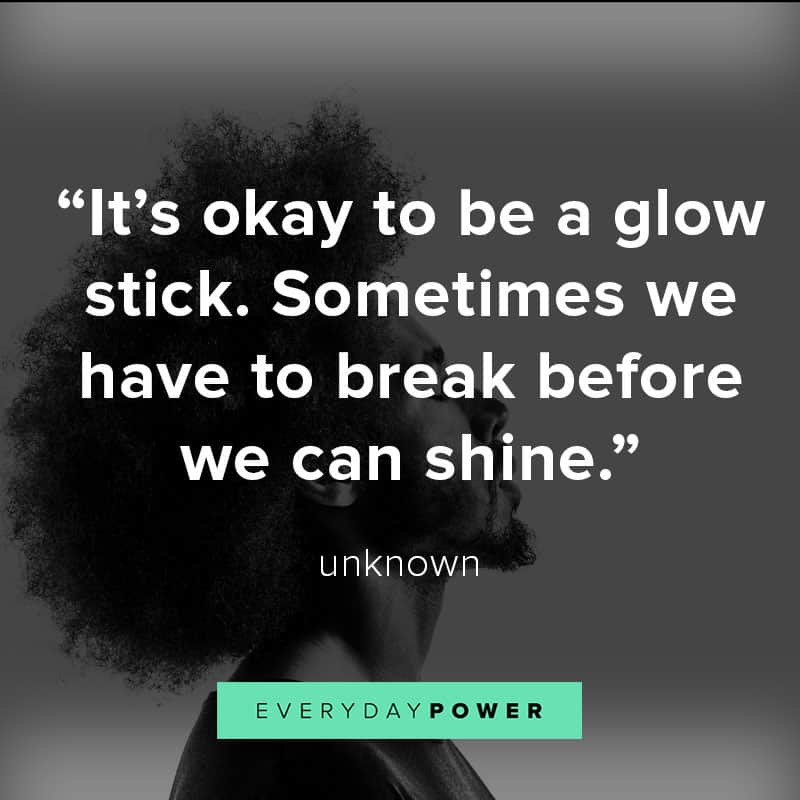 19. "He whose face gives no light, shall never become a star." – William Blake
If you're enjoying these quotes, you'll love our collection of William Blake quotes for the creative soul.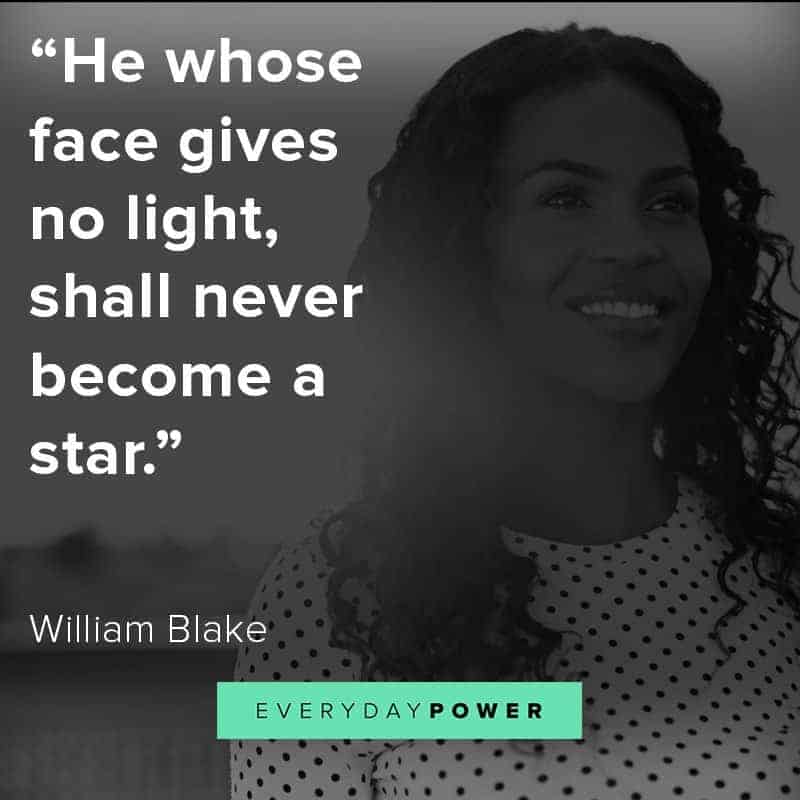 20. "You'll never find a rainbow if you're looking down." – Charlie Chaplin (see more Charlie Chaplin quotes and sayings)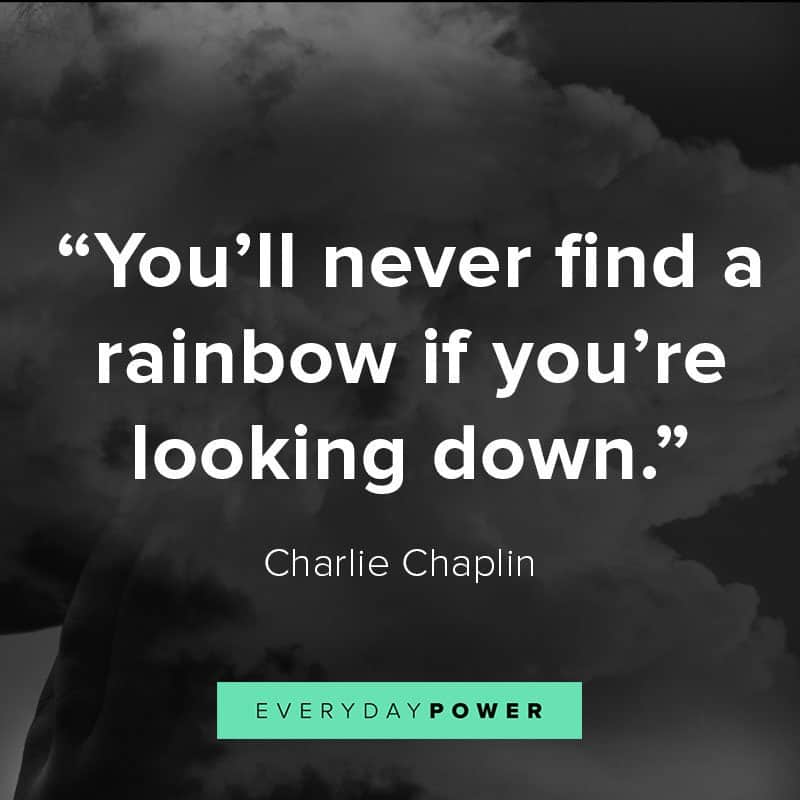 Heart touching quotes to inspire you
21. "You know you're in love when you can't fall asleep because reality is finally better than your dreams."- Dr. Suess
22. "Love yourself first and everything else falls into line. You really have to love yourself to get anything done in this world."- Lucille Ball
23. "Remember that the happiest people are not those getting more, but those giving more." – H. Jackson Brown, Jr.
24. "If you want to live a happy life, tie it to a goal, not to people or things." – Albert Einstein
25. "I never knew how to worship until I knew how to love."- Henry Ward Beecher
26. "Life is trying things to see if they work."- Ray Bradbury
27. "You will face many defeats in life, but never let yourself be defeated." – Maya Angelou
28. "If life were predictable it would cease to be life, and be without flavor."- Eleanor Roosevelt
29. "Life isn't about finding yourself. Life is about creating yourself." – George Bernard Shaw
30. "Always forgive your enemies; nothing annoys them so much." – Oscar Wilde
Make sure to also check out these beauty quotes about the amazing life that is all around us.
Heart touching quotes that will make your day
31. "You only live once, but if you do it right, once is enough."― Mae West
32. "We have to dare to be ourselves, however frightening or strange that self may prove to be."― May Sarton
33. "It does not do to dwell on dreams and forget to live."― J.K. Rowling
34. "A life spent making mistakes is not only more honorable, but more useful than a life spent doing nothing."― George Bernard Shaw
35. "Today you are You, that is truer than true. There is no one alive who is Youer than You."― Dr. Seuss
36. "The most important thing is to enjoy your life—to be happy—it's all that matters."― Audrey Hepburn
If you're enjoying these quotes, make sure to read our collection of Audrey Hepburn quotes on life, style and children.
37. "We are what we pretend to be, so we must be careful about what we pretend to be."― Kurt Vonnegut
38. "It is said that your life flashes before your eyes just before you die. That is true, it's called Life."― Terry Pratchett
39. "I speak to everyone in the same way, whether he is the garbage man or the president of the university."― Albert Einstein
40. "People aren't born good or bad. Maybe they're born with tendencies either way, but its the way you live your life that matters."― Cassandra Clare
Heart touching quotes to uplift your spirits
41. "To live is the rarest thing in the world. Most people exist, that is all."― Oscar Wilde
42. "If my life is going to mean anything, I have to live it myself."― Rick Riordan
43. "I may not have gone where I intended to go, but I think I have ended up where I needed to be."― Douglas Adams
44. "The flower that blooms in adversity is the rarest and most beautiful of all."― Walt Disney
45. "Things change. And friends leave. Life doesn't stop for anybody."― Stephen Chbosky
46. "Do not go where the path may lead, go instead where there is no path and leave a trail."― Ralph Waldo Emerson
47. "The fear of death follows from the fear of life. A man who lives fully is prepared to die at any time."― Mark Twain
48. "Life's under no obligation to give us what we expect."― Margaret Mitchell
49. "You cannot find peace by avoiding life."― Michael Cunningham
50. "Don't be pushed around by the fears in your mind. Be led by the dreams in your heart."― Roy T. Bennett
You might also like these birthday quotes celebrating life, age and friendships.
Other heart touching quotes to motivate you
51. "While we are living in the present, we must celebrate life every day, knowing that we are becoming history with every work, every action, every deed." – Mattie Stepanek
52. "I rejoice in what I have and I know that fresh new experiences are always ahead. I greet the new with open arms. I trust life to be wonderful." – Louise Hay
53. "The more you praise and celebrate your life, the more there is in life to celebrate." – Oprah Winfrey
54. "Do not spoil what you have by desiring what you have not; remember that what you now have was once among the things you only hoped for." – Epicurus
55. "Acknowledging the good that you already have in your life is the foundation for all abundance." – Eckhart Tolle
56. "Everyday, think as you wake up, today I am fortunate to be alive, I have a precious human life, I am not going to waste it." – Dalai Lama
57. "Let us remember the past with gratitude, live the present with enthusiasm, and look forward to the future with confidence." – Pope John Paul II
58. "When you realize you want to spend the rest of your life with somebody, you want the rest of your life to start as soon as possible." – Nora Ephron
59. "Love is my gift to the world. I fill myself with love, and I send that love out into the world." – Wayne Dyer
What do you think about these heart touching quotes?
By taking on this mission of allowing more happiness and gratitude into our minds, we can bring more love and light to the world. We have the ability to make an impact on everyone we meet in a positive way!
Loving ourselves and leading by example can make a tremendous difference to others. They can then follow in our footsteps and expand this light, one person at a time.
Even in this crazy world, we can make this small change to create a life full of love, happiness, acceptance, and self-worth.
It's been my mission to re-train my mind and those of my clients with steady, consistent, and sometimes challenging daily work.
The goal is to make happy and positive thoughts crowd out any negativity or diminishing beliefs. Our mind can create our reality so positive thoughts can change our world.
These heart-touching quotes should help you start to re-frame your mind, touch your soul, and create a healthier, happier you!
January 13, 2020 6:15 AM EST
Click to view