10 Inspirational Short Stories That Can Improve Your Outlook On Life
May 22, 2016 12:00 AM EST | 9 min read
Not all inspirational short stories need to be happy, or cheerful.
But they do need to shed light on the human condition in a way that is truthful, even if painful.
I think these ten do that, in the most powerful ways possible.
Inspirational Short Stories That Can Improve Your Attitude Towards Life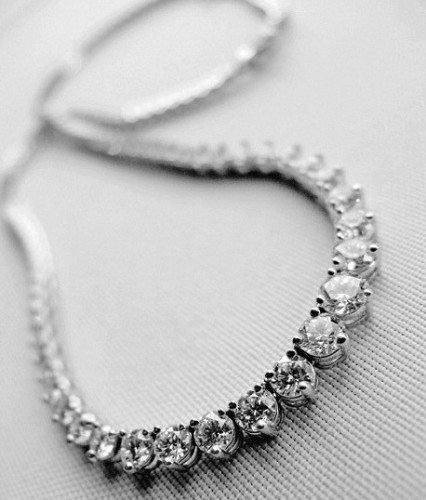 The loan of a diamond necklace to a young woman for a society ball teaches the lesson that what glitters does not always shine.
Review from Goodreads.com:
The French author Guy de Maupassant (1850-1893) was a master of the short story, creating detailed character studies and brief but moving dramas well suited to the genre.

The nine stories in this collection provide a vivid portrait gallery of his typical subjects — from simple peasants and prostitutes to soldiers, government clerks, and provincial bourgeois.
Brilliantly naturalistic, these short works also reveal Maupassant's ability to observe the innumerable details of everyday life and reproduce them artfully and accurately, often with a caustic sense of humor.

His literary talents are amply displayed in this volume, which includes these memorable tales: "Ball-of-Fat," regarded by many as technically one of the finest short stories ever written, "The Necklace," "A Piece of String," "Mme.
Tellier's Establishment," "Mademoiselle Fifi," "Miss Harriet," "A Way to Wealth," "My Uncle Jules," and "The Horla."
Inspirational Short Story Quotes from The Necklace
"She was one of those pretty and charming girls, born by a blunder of destiny in a family of employees. She had no dowry, no expectations, no means of being known, understood, loved, married by a man rich and distinguished."
"She had a rich friend, a comrade of her convent days, whom she did not want to go and see any more, so much did she suffer as she came away."
"All at once she discovered, in a box of black satin, a superb necklace of diamonds, and her heart began to beat with boundless desire. Her hands trembled in taking it up. She fastened it round her throat, on her high dress, and remained in ecstasy before herself."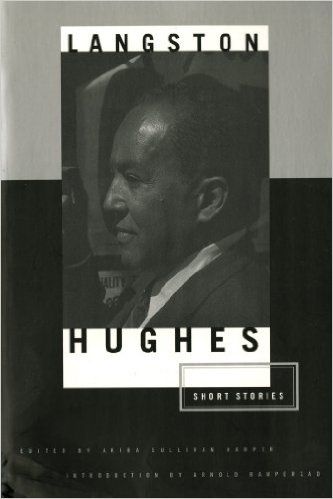 In this inspirational short story we read about a chance meeting with a former boyfriend on the street gives a woman pause for regret on choices made, emphasizing the idea that choices made now can lead to regret later.
Review from About.com:
"Though Langston Hughes (1902-1967) is probably best known as a poet (think of "The Negro Speaks of Rivers" or "Harlem"), he was also a prolific playwright, nonfiction writer, and short story writer.
His story "Early Autumn" originally appeared in the Chicago Defender on September 30, 1950, and was later included in his 1963 collection, Something in Common and Other Stories.
It is currently in print in a 1996 collection called The Short Stories of Langston Hughes, edited by Akiba Sullivan Harper.
At fewer than 500 words, "Early Autumn" is yet another example of flash fiction written before anyone was using the term "flash fiction."
Inspirational quotes by Langston Hughes
"I have discovered in life that there are ways of getting almost anywhere you want to go, if you really want to go." ― Langston Hughes
"An artist must be free to choose what he does, certainly, but he must also never be afraid to do what he might choose" ― Langston Hughes
"Hold fast to dreams,
For if dreams die
Life is a broken-winged bird,
That cannot fly."
― Langston Hughes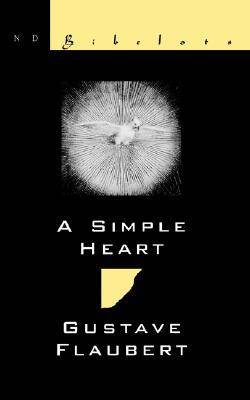 In this short motivational story we read about an uneducated woman, a life-long domestic, lives to love, showing us why we should all love to live.
Review from Goodreads.com:
In A Simple Heart, the poignant story that inspired Julian Barnes's Flaubert's Parrot, Felicite, a French housemaid, approaches a lifetime of servitude with human-scaled but angelic aplomb.
No other author has imparted so much beauty and integrity to so modest an existence.
Flaubert's "great saint" endures loss after loss by embracing the rich, true rhythms of life: the comfort of domesticity, the solace of the Church, and the depth of memory.
This novella showcases Flaubert's perfectly honed realism: a delicate counterpoint of daily events with their psychological repercussions.
Inspirational Short Story Quotes from A Simple Heart
"Having no intercourse with anyone, she lived in the torpid state of a sleep-walker."
― Gustave Flaubert, A Simple Heart
"On days when it was too hot, they did not leave their room. The dazzling brilliance from outside plastered bars of light between the slats of the blinds. Not a sound in the village. Down below, on the sidewalk, no one. This spreading silence increased the tranquility of things. In the distance, the caulkers' hammers tamped the hulls, and a heavy breeze brought the smell of tar."
― Gustave Flaubert, A Simple Heart
"In March 1853 she was afflicted with a pain in the chest; her tongue seemed to be covered with a film; leeches failed to make her breathing any easier."
― Gustave Flaubert, A Simple Heart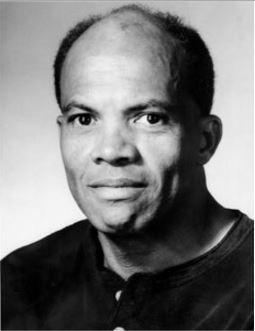 An old man in a wheel-chair, high up in a building, can only look down on the body of a recently murdered boy hidden in some weeds.
His helplessness to help is a metaphor, and a powerful message, about the cost of non-involvement in the face of violence.
Inspirational quotes from John Edgar Wideman
"Kids use words in ways that release hidden meanings, revel the history buried in sounds.
They haven't forgotten that words can be more than signs, that words have magic, the power to be things, to point to themselves and materialize.
With their back-formations, archaisms, their tendency to play the music in words–rhythm, rhyme, alliteration, repetition–children peel the skin from language.
Words become incantatory.
Open Sesame.
Abracadabra.
Perhaps a child will remember the word and will bring the walls tumbling down."
― John Edgar Wideman
"Thank you, Jesus, for blindness that every once in a great while allows one of us to hit the target."
― John Edgar Wideman, Fanon
"Good writing is always about things that are important to you, things that are scary to you, things that eat you up."
― John Edgar Wideman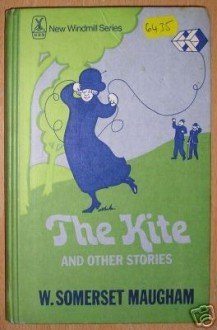 Inspired by the Oedipus model, the story is a warning to those who are stuck in a rut and use familial loyalty as an excuse not to grow up and leave the nest.
Review from Goodreads.com:
Stories in the Travelman Short Stories series take the reader to places of mystery, fantasy, horror, romance, and corners of the universe yet unexplored.
In turn, readers take them on the bus or subway, slip them into briefcases and lunchboxes, and send them from Jersey to Juneau.
Each classic or original short story is printed on one sheet of paper and folded like a map.
This makes it simple to read while commuting, convenient to carry when not, and easy to give or send to a friend.
A paper envelope is provided for mailing or gift-giving, and both are packaged in a clear plastic envelope for display.
The cost is not much more than a greeting card.
Inspirational quotes from Somerset W. Maugham
"The great tragedy of life is not that men perish, but that they cease to love."
― W. Somerset Maugham
"How can I be reasonable? To me our love was everything and you were my whole life. It is not very pleasant to realize that to you it was only an episode."
― W. Somerset Maugham, The Painted Veil
"When you choose your friends, don't be short-changed by choosing personality over character."
― W. Somerset Maugham
More Inspirational Short Stories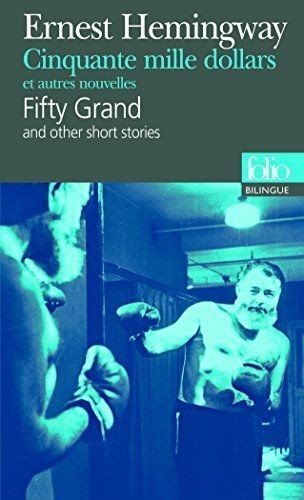 The second best boxing story ever written (see number one on this list), Hemingway trots out in the visage of pugilist Jack Brennan a running theme in his work (and one of his most famous quotes) – "…a man can be destroyed, but not defeated."
Story Summary from Bookrags.com:
Jack is an older boxer who has had a successful career.
He spends a few weeks on a health farm getting into shape for an important match against Walcott.
Jack misses his family and regrets having spent so much time away from them during his career.
Jack bets against himself in this match, hoping to make money on a match he is sure he will lose.
He rents a hotel room to stay in after the fight because he does not want his family to see how badly he is beaten.
He goes against Walcott for more than eleven rounds and gets beaten badly.
At the end of the match, he hits Walcott below the belt and loses the match.
Inspirational quotes from Ernest Hemingway
"There is no friend as loyal as a book."
― Ernest Hemingway
"The best way to find out if you can trust somebody is to trust them."
― Ernest Hemingway
"The world breaks everyone, and afterward, many are strong at the broken places."
― Ernest Hemingway
4. Wants, Grace Paley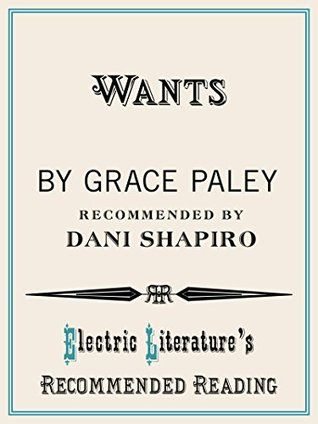 Falling somewhere between monologue and rant, the story is a comedic but pointed call-to-arms, encouraging women to not only do what they want to do in life, but to do it alone (sans man) if needed.
3. Flowers, Alice Walker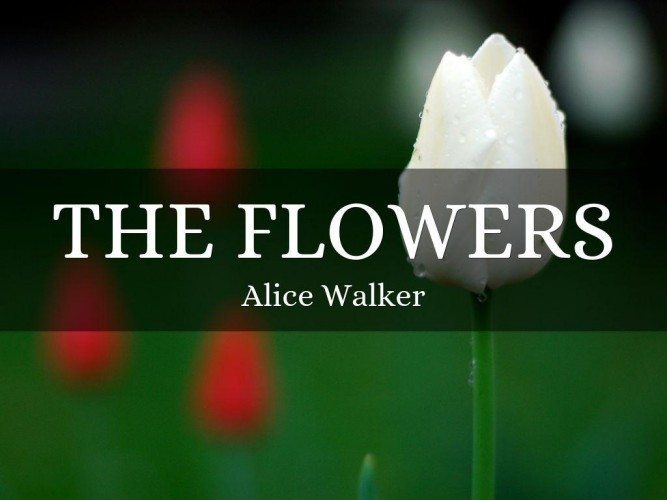 A story of the lost innocence of youth that will encourage you to join the next protest against anything that might lead to the lost innocence of youth.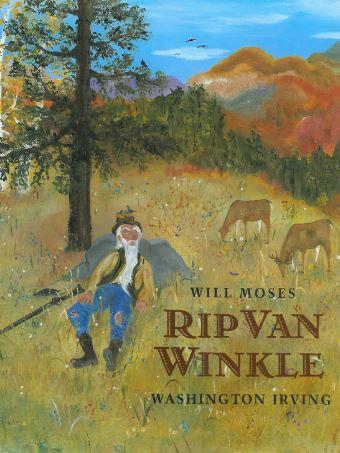 A motivational short story and a cautionary tale about letting life pass you by, i.e. wake up and get moving!
1. A Piece of Steak, Jack London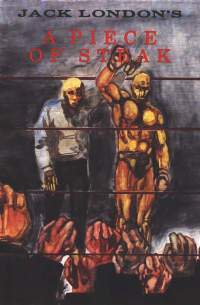 Not just the best boxing story ever written, but the best story that reveals the extremes of human strength and frailty, sentence by sentence, word by word.
Which of these inspirational short stories have you read already?
What other inspiring short stories would you add to this list?
Tell us in the comment section below.