10 Best Travel Blogs for 2022 That Could Change Your Life
Looking for the best travel blogs of 2022?
Let's gooo!
Traveling is a wonderful component of the human experience, especially traveling abroad.
Getting to take in new sights, tastes, and cultures is extremely enriching.
Sadly, we rarely have time to go visit the places we want to see in the world.
But there are plenty of other people who do – and they enjoy updating others on their adventures.
If you want to see new sights without actually having to take off time from work, here are the best travel blogs that might pique your interest.
For even more inspiration, don't forget to also check out our collection of fun travel quotes.
2022 Best Travel Blogs for traveling the world
Here are the top 10 best travel blogs for 2022 that you should be following:
1. Migrationology
Mark Wiens, a "full-time travel eater," explores exotic locations around the world, all for the sake of taking in new tastes and smells.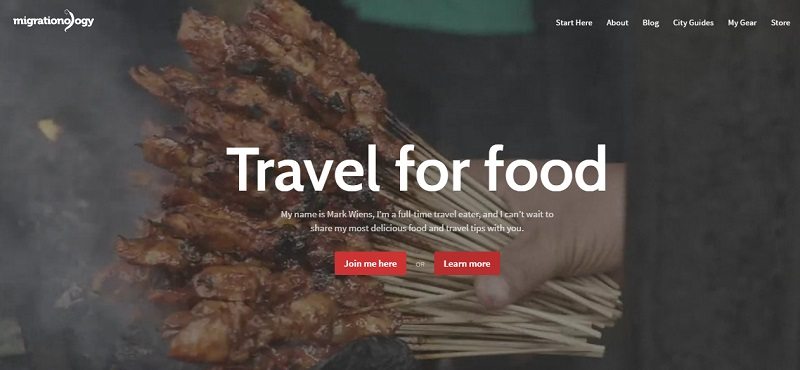 This is totally one of the best travel blogs for food enthusiasts, especially those who are drawn to different areas of the world through their cuisine.
It even has a tool that lets you choose a city that Mark has visited, and he can tell you the spots to get the best food.
Inside, you'll find lists of the best restaurants in major U.S. cities, traveling guides, and even a list of the best airplane food you could find on a 10-star flight.
This blog has been featured in The New York Times and on CNN Travel.
2. The Drifter Collective
This blog focuses on the beauty of nature and the joy of spontaneous travel.
The site follows the adventures of the talented and beautiful inside-and-out Kacey Mya Bradley, an avid traveler and nature enthusiast.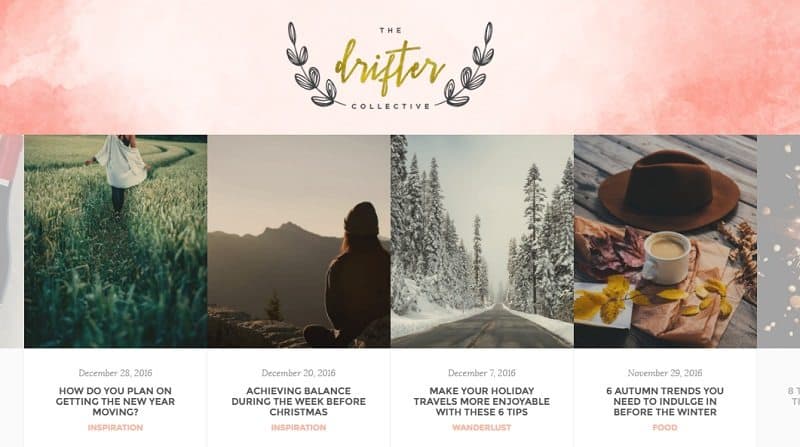 Her content is so inspiring and engaging you'll feel as though you've shared in her experiences.
Beautiful scenery and eclectic photos adorn each post, giving readers a taste of different cultures and the stories Kacey has to share.
The blog also shares helpful DIY articles, tips for travelling, inspirational posts, home décor and style tips, plus ways to live a happier and more mindful lifestyle.
If you have your own unique experiences to share, there are opportunities to write some content of your own for the blog.
3. Girl vs. Globe
Girl vs. Globe follows the adventures of Scotland-native Sabina, who traverses the globe and shares her experiences in her unique and personable style.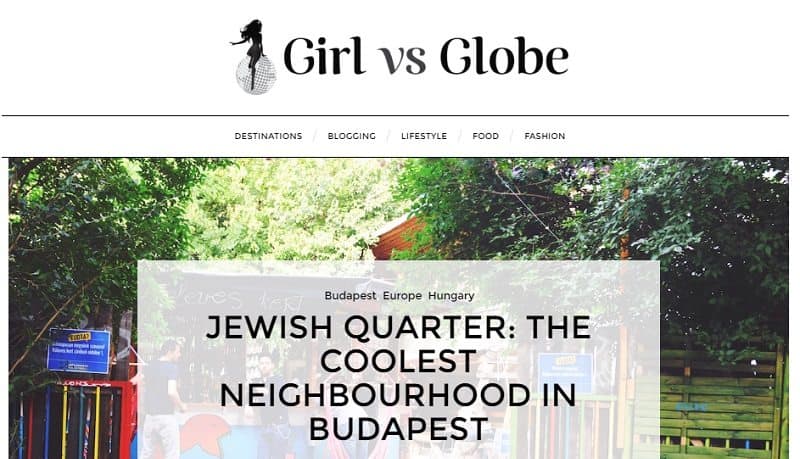 As one of the best travel blogs this year, Sabina has a certain wit about her and her stories are awesome.
She's traveled to the Middle East, Latin America, Asia, North America, Europe and Africa.
The bulk of her traveling is done in Europe, where she's visited Austria, Britain, France, Germany, and many other countries.
Sabina offers her take on fashion, food, travel tips and lots of other fun content that's definitely worth your time.
Her blog has been seen on Lonely Planet as well as in The Huffington Post.
4. The Professional Hobo
No, this blog isn't suggesting an unrealistic (and strange) career change.
Rather, it's an encouragement to never let cost hold you back from exploring the world.
Nora Dunn travels the world on a budget, and chronicles her journey to help you go on adventures without breaking the bank as well.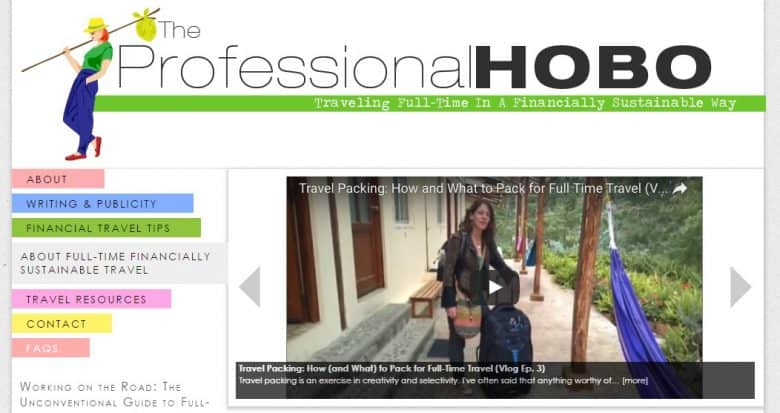 Her destinations are quite attractive, and the blog is filled to the brim with financial tips that can cut travel costs down significantly.
As a former Certified Financial Planner, Nora is extremely well-versed on this subject.
She can even teach you how to make being a full-time traveler financially sustainable!
5. The Barefoot Nomad
This blog follows the adventures of Charles and Micki Kosman, and their children, Cole and Jordan.
The Kosmans have traveled with their kids through Cuba, Hong Kong, Costa Rice, Spain and many other countries over the years.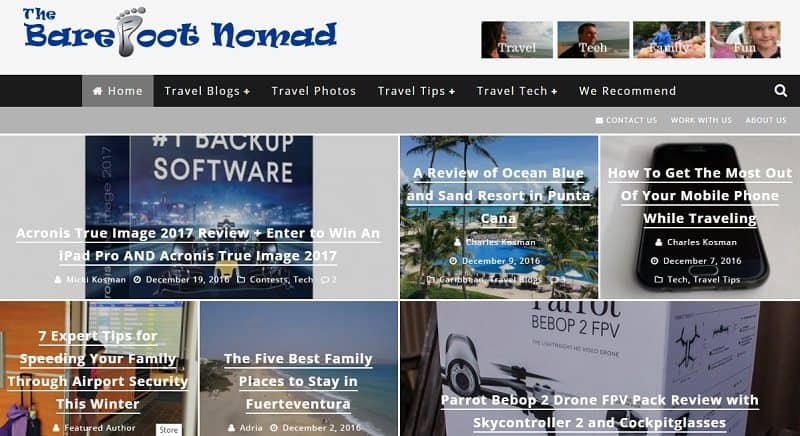 Since their first major trip back in 2003, the Kosmans have spent years compiling notes on their adventures and have shared their experiences as a family, making this one of the best travel blogs to follow for the New Year.
Inside, you'll also find several helpful tips, such as getting the most out of your phone while traveling, as well as on getting your family through airport security faster.
The family dynamic of this blog gives it a more unique perspective than most, and lends itself to being some of the most practical and grounded travel advice you'll find online.
6. Expert Vagabond
Matt Karsten, an adventure travel photographer, documents the images and experiences from his worldwide trips on this blog.
He shares breathtaking images of mountain ranges, national parks, expansive lakes and much more.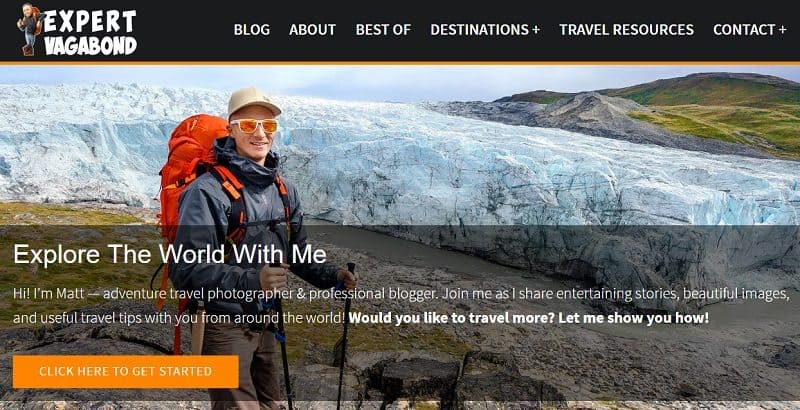 He's on the list of the best travel blogs this 2021 because he offers travel tips, as well as basic information about various destinations he's traveled to, such as costs, lodging accommodations, and necessary insurance.
He'll also clue you in on the best travel-oriented gifts to grab for your loved ones.
His content has been featured on National Geographic and Travel Channel.
7. The Culture Map
This blog is heavily focused on the northern half of the world — mostly in Scandinavia, London and the Arctic.
Shing, a girl in her 20's with an Irish mother and a Chinese father, documents her adventures with a heavy focus on cultural experiences.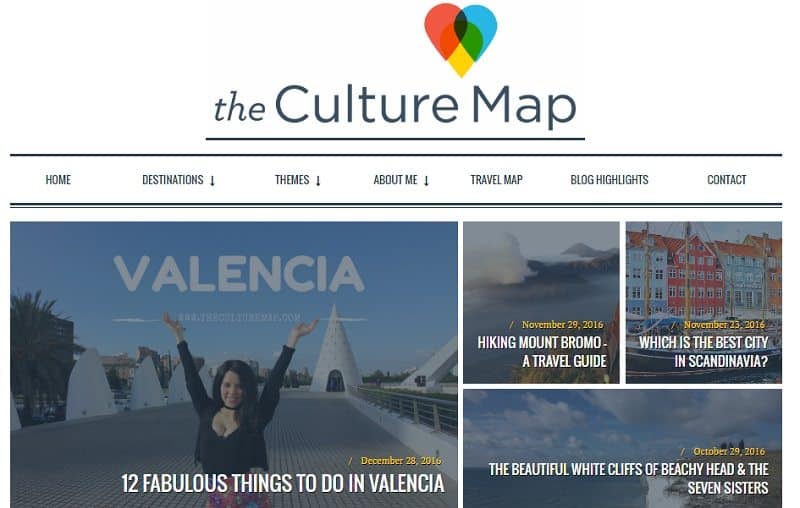 Although she's traveled to over 40 countries on five continents, her true interest lies in anything Scandinavian.
Her blog is full of accounts and images from her trips that highlight the food, contemporary design, and phenomenal landscape of Scandinavia.
Most of her content will show you the best things to do in the northern countries of the world, including how to travel in comfort through areas that are colder than what you might be used to.
8. Alex in Wanderland
This blog follows the journey of Alex, a native of Albany, who left the Big Apple three years ago.
Pursuing her passion for photography, design, and scuba diving, Alex travels the world to see new and exciting places.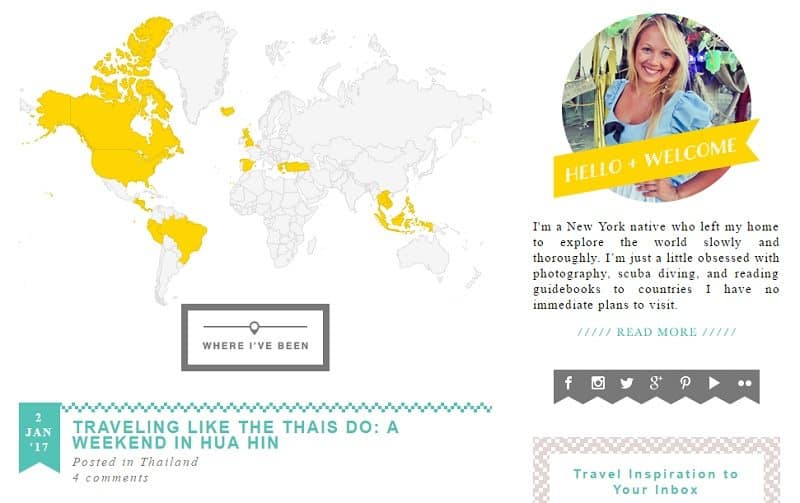 Those places include 21 states in the U.S. as well as many countries in Europe, Central America, South America, the Middle East, and Asia.
She's also been out to the Caribbean!
As one of the best travel blogs for 2021, you'll find a lot of helpful tips on how to afford the "travel life," – even though there doesn't seem to be much time hold a regular job.
This blog has been featured on National Geographic, as well as in Women's Day and Men's Fitness magazines.
9. That Backpacker
Possessing more experience than most other travel bloggers, Audrey Bergner is an adventurer you'll definitely want to pay attention to.
She's explored many countries across six continents and doesn't seem to be slowing down.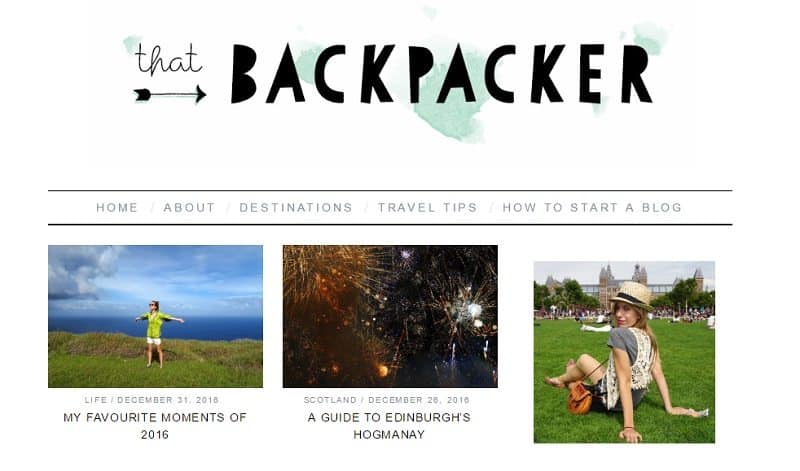 She's also visited the Middle East, Central America and the Caribbean.
Her wealth of travel knowledge makes her a huge asset for anyone wishing to begin their own travel lifestyle.
Her blog is full of destination highlights, including many of her personal experiences.
She can point out the best foods to eat, landmarks to visit, and places to stay the night.
And don't forget about those travel tips!
She can tell you how to pack efficiently, get through the airport quicker, and maybe even win free trip somewhere.
10. TravelFREAK
This blog is one of the more inspirational travel blogs out there.
Jeremy, a full-time traveler since 2010, spends all of his time visiting exciting new places and documenting them online.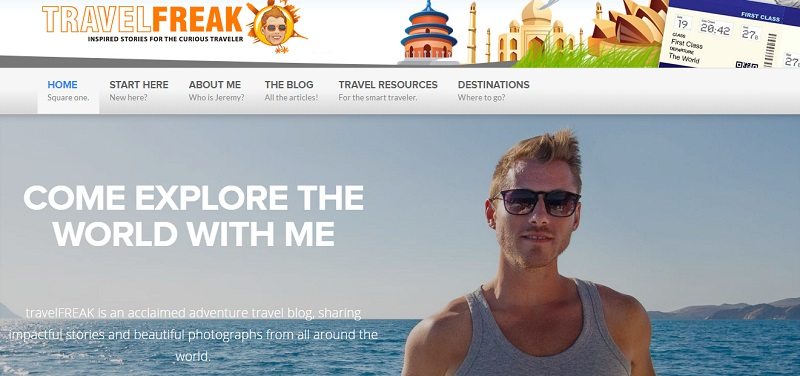 Most of the places he goes to and experiences he has had stem from a desire to step outside his comfort zone, and he wants you to do the same!
He's traversed much of Europe and Asia, as well as New Zealand and the Americas.
Did these top travel blogs of 2022 spark the wanderlust in you?
What are you waiting for?
And if we missed any of your favorite travel blogs, make sure you let us know in the comments below!