How to create an online dating portfolio that actually works
May 5, 2019 12:00 AM EST | 4 min read
According to a Pew Study, despite 11 percent of those married less than ten years having met online, there are many individuals who do not know the best way to create the ideal profile. In fact, 22 percent of online daters having asked someone to help them create or review their profile.
Members of online dating sites are anxious to begin meeting new matches. AnastasiaDate and AsianDate recommend taking the time to build a profile for optimum results in securing connections. Here are some recommendations.
The profile picture is the first impression
We find that the most successful images show the users' eyes, face and a majority of the body. A smile receives more clicks to the page.
Therefore, skip the selfie — especially those taken in a mirror. Selfies are often distorted views and don't give the best impression.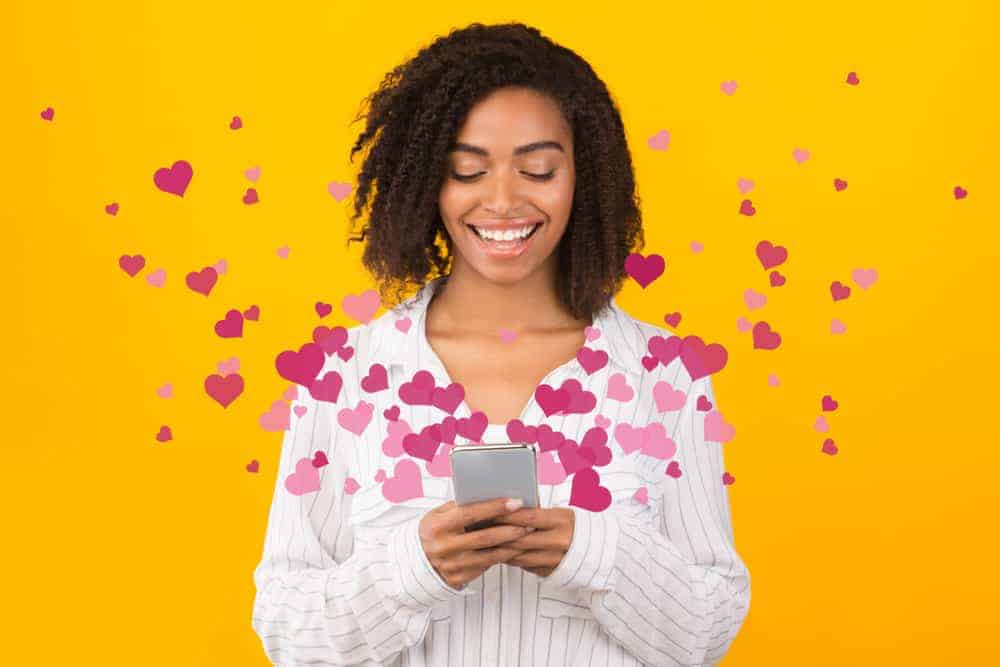 Also check out these dating quotes about modern day romance.
Create a profile that encompasses who you are
Thirty-eight percent of single Americans have used online dating sites, meaning that there are millions of individuals in the online dating pool. The most important way to differentiateyourself from the other members on these sites, as well as finding members who are the best matches for you, is by creating a profile that fully encompasses who you are.
Make sure to complete the information section noting personal preferences
When completing the information section that covers personal preferences, the most successful profiles on AnastasiaDate.com/AsianDate.com had these traits in common:
Use a positive, upbeat voice.
Be honest — Don't lie as you are bound to get caught.
Describe the things that bring enjoyment to life.
Share hopes and dreams.
In all areas of the profile, members that stayed positive, honest and proofread carefully before posting were most likely to find connections who were potential matches.
Expand on your preferences
Instead of just stating a love for sports, write about which sports and why — bicycling thru the mountains, taking in a soccer match in Brazil.
When discussing travel, highlight favorite spots visited — taking photos at Machu Picchu, enjoying a cooking class in Italy
Items to leave off of your online dating profile
Do not bring up former relationships. Negativity is often a deal-breaker.
Don't leave any question unanswered on the online profile
Take the time to think about the questions and read answers slowly and out loud to get the feel of how the response could be received.
Educate Yourself
The key to international dating is to embrace the new. When communicating with those from other countries, do research on that country's culture such as music or culinary delights. Knowing ingredients about the other's culture can secure a positive impression. International online dating sites like AnastasiaDate.com and AsianDate.com can tell a bit about the countries, but, the rest is up to those pursuing the relationship.
Write a Letter
Americans have become accustomed to texting without even thinking about the abbreviations that have become part of everyday life. Keep in mind that slang terms might be second nature in the U.S. and can easily picked up by other receivers in the U.S., others from around the globe might be less likely to understand what is being communicated. Again, remember cultural differences.
Think of communications as writing a letter. Every word should be written with purpose, thoughts and feelings. Letters are polite. Think about word choices in communicating with an international date before clicking send.
Share Goals
When it comes to international online dating, don't be afraid to share what you hope to get out of the relationship. Be confident. The goal is to find that special someone who is looking for the same goals. Whether looking for companionship, a formal relationship, or someone to share your date, remember to be honest.
Be the first one to leave a comment!