Firefly Lane Quotes for Every Woman
These Firefly Lane quotes will help you relive your favorite moments of the series.
Firefly Lane is an American television show that aired in 2021.
The series is based on the book of the same name written by author Kristin Hannah.
The story follows the friendship of two women who became fast friends as 8th graders and it follows them throughout decades of their lives and friendship.
While the book tells the story in chronological order, the television series jumps back and forth.
If you're wondering if the show is for you, these Firefly Lane quotes will help you know.
Don't forget to also check out these Unbreakable Kimmy Schmidt quotes to make you laugh.
If you enjoy this article, check out our most popular quote article, a list of short inspirational quotes for daily motivation.
Browse our entire collection of inspirational quotes for more motivating ideas and concepts.
Firefly Lane quotes from Kate
1. "Of course you can fall in love, You just have to let yourself, They don't call it falling for nothing." — Kate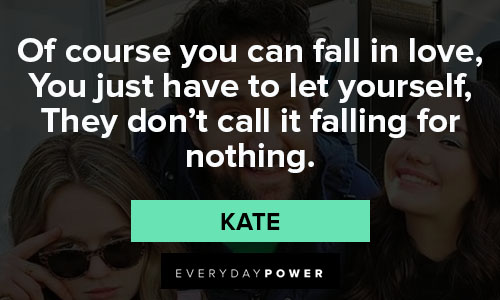 2. "We're always a family, no matter what." — Kate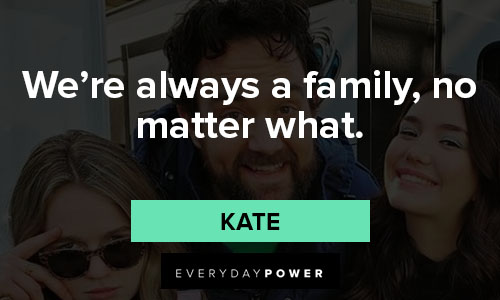 3. "I don't want you keeping everything all bottled up inside." — Kate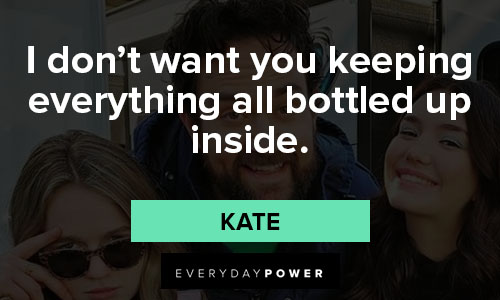 4. "You can't just lie by accident Tully, It's not like tripping and falling." — Kate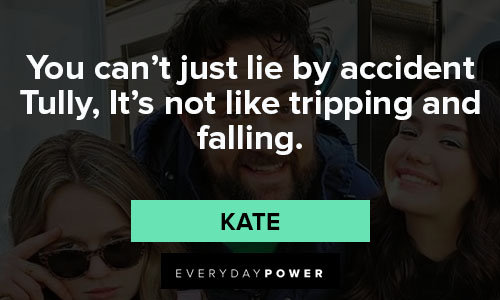 5. "The future of journalism is women." — Kate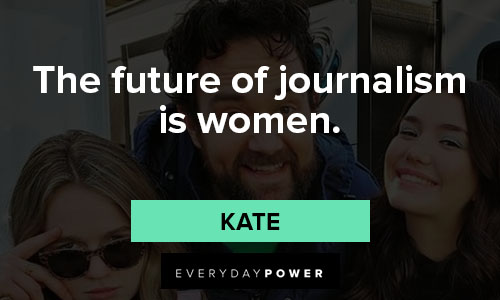 6. "Admit it, I look like the "before" in one of your makeover shows." — Kate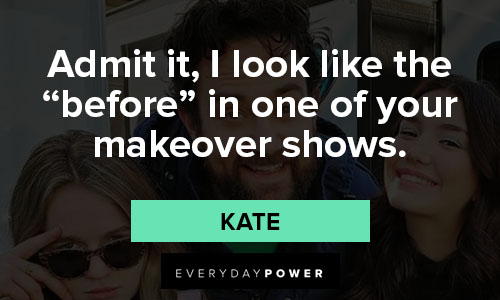 7. "You don't get it. You don't know what it's like to fail. You succeed at everything you try. You are so much braver than me." — Kate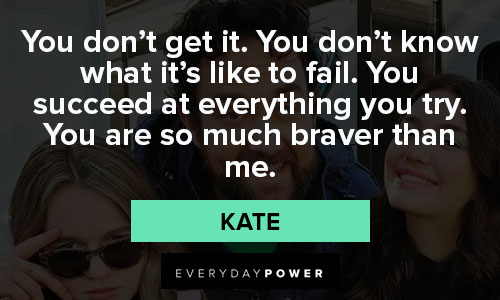 8. "I shouldn't be surprised. You don't know there is a line." — Kate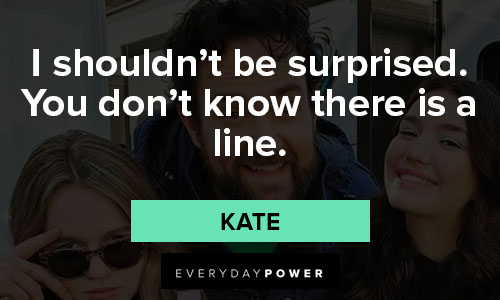 9. "Maybe I should just make a break for it while the boundaries are working in my favour." — Kate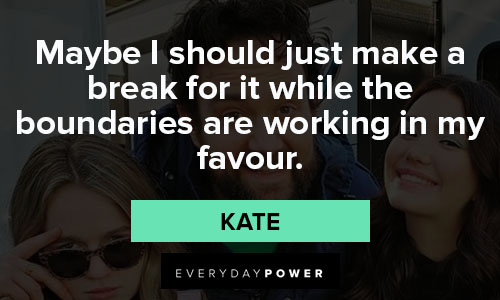 10. "Might feel good to get your feelings out, it's not gonna make you feel better to run away." — Kate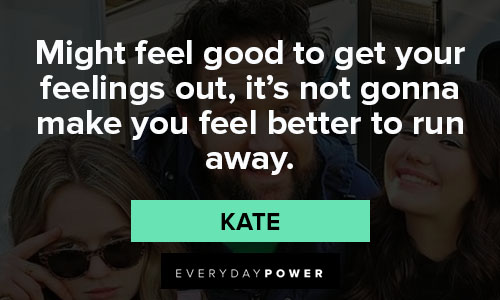 11. " I gotta figure out who I am and what I want because I have no idea." — Kate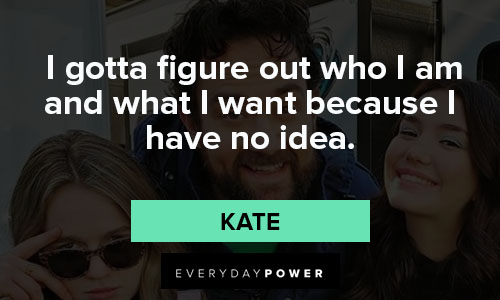 12. "Sometimes the braver choice is knowing when to let go." — Kate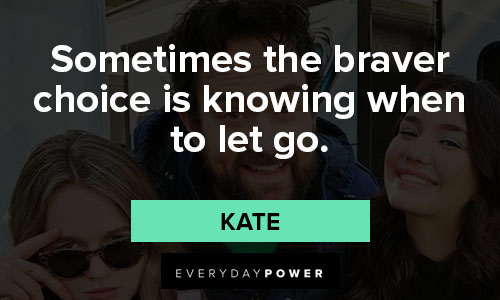 13. "The worst part about being 14 is you have zero control over anything." — Kate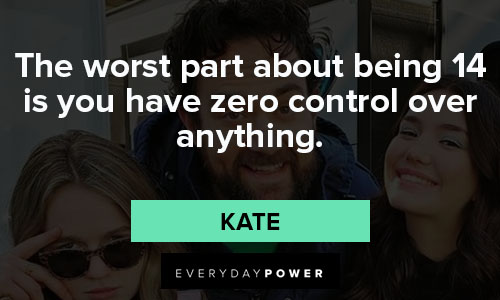 Firefly Lane quotes from Tully
14. "Why do we all pretend that we're okay when we're not?" — Tully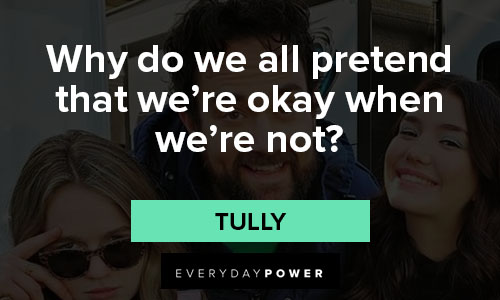 15. "She's the kindest person I've ever met, Even at 14 she was kind, nobody's kind at 14, that's why I was drawn to her." — Tully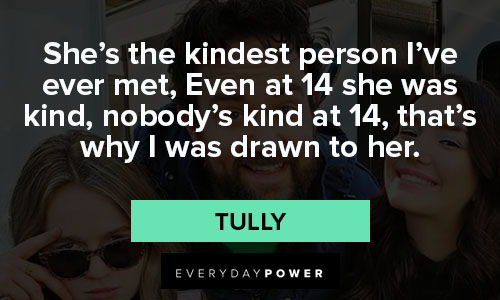 16. "Your family, that is the real accomplishment." — Tully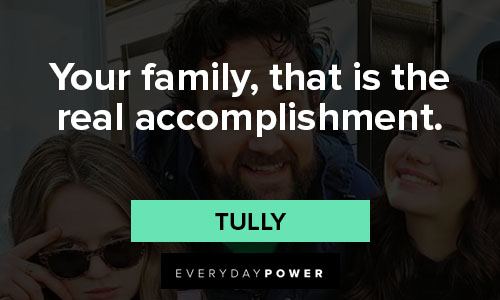 17. "You don't get married to be happy, You get married so, you know, you have someone to share your unhappiness with." — Tully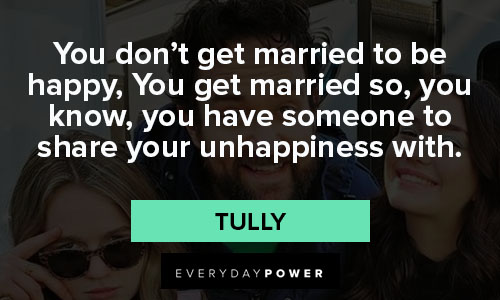 18. "But it's like a pint of ice cream at midnight, you know you shouldn't be eating it, But that's what makes it taste so good." — Tully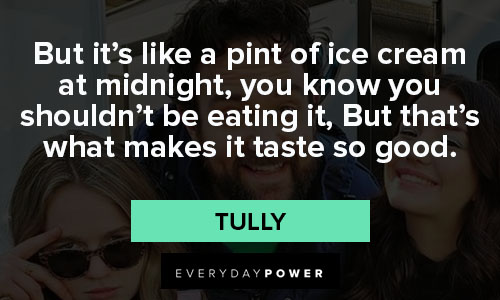 19. "If people annoy me, that's on them, not me." — Tully
20. "You're not alone babe, you got me." — Tully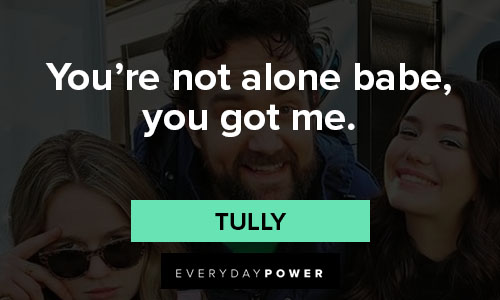 21. "When you least expect it, someone can come into your life who just opens you up." — Tully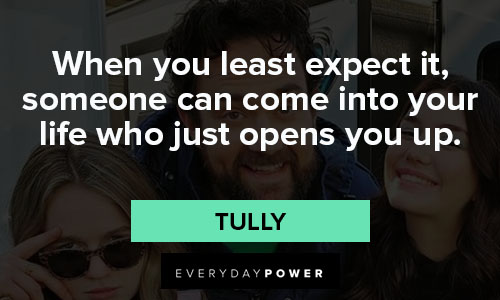 22. "You've always been strong enough to stand on your own, even when you didn't know it." — Tully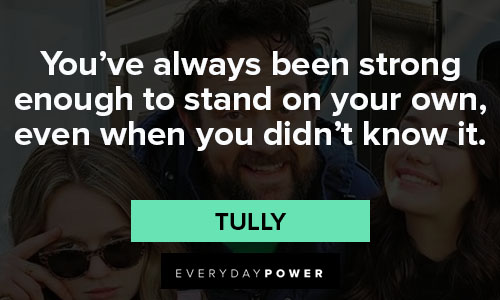 23. "Growing up isn't easy for anyone, but I prefer to look forward." — Tully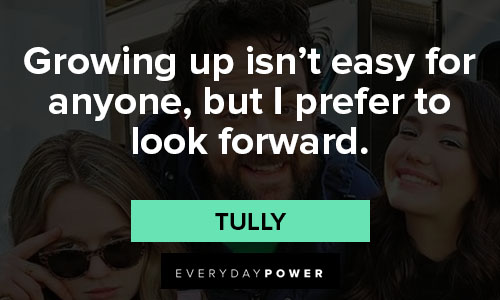 24. "Whatever pain I've experienced in my past is what made who I am today." — Tully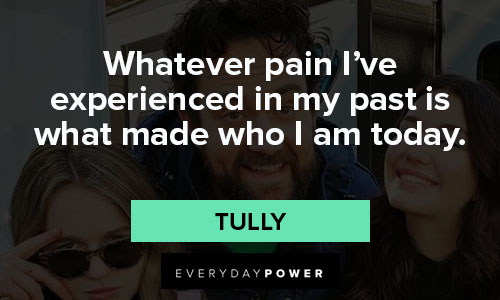 25. "She was playing divorce chicken, and you lost buddy." — Tully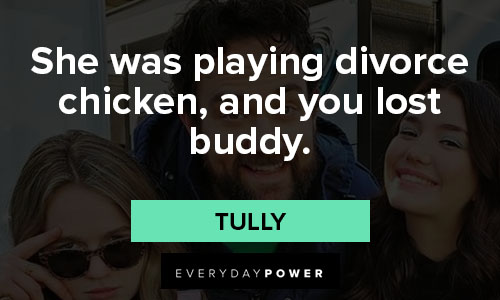 Which of these Firefly Lane quotes is your favorite?
The Firefly Lane series is scheduled to release a second season in 2022 with the date still to be announced.
While the initial review numbers didn't look good on platforms like Rotten Tomatoes and Metacritic, there still seems to be something that draws people into the storytelling.
Maybe it's that it tells many life stories that many viewers can relate to or maybe it's people's love of the original book.
Whatever it is, people enjoy the chemistry between the actresses and are willing to overlook the imperfections.
If you're wondering what the show is about or patiently anticipating the second season, you can enjoy these Firefly Lane quotes and sayings until then.