Dr. Seuss Quotes On Happiness, Gratitude and Success
Still loved today by both young and old, these inspirational Dr. Seuss quotes are perfect for anyone wanting to get nostalgic with one of the world's greatest children's authors of all time.
Like his many children's chlassics, quotes from Dr. Seuss never get old!
Theodor Seuss Geisel, a.k.a. Dr. Seuss was an American poet and author who has written over 46 books.
Many of his books have been made into films, while others have been studied in University classes.
As a child, I remember reading Dr. Seuss' books that always made me smile.
I still smile at his wordplay.
But now, I'm able to appreciate the life lessons in all of Dr. Seuss' work.
How about you?
If you have children of your own, which one is their favorite?
Here are some of the best Dr. Seuss quotes on love, life, graduation, writing, and more!
These quotes have the power to boost your optimism and bring you happiness.
Perfect for kids, adults, elephants, and Whos and also for any Grinches who might leave near you.
Theodor Seuss Geisel
March 2, 1904 – September 24, 1991
Don't forget to also read these classic Grinch quotes.
Famous Dr. Seuss Quotes About Becoming Your Best Self
1. "Congratulations! Today is your day!" – Dr. Seuss – Oh, the Places You'll Go!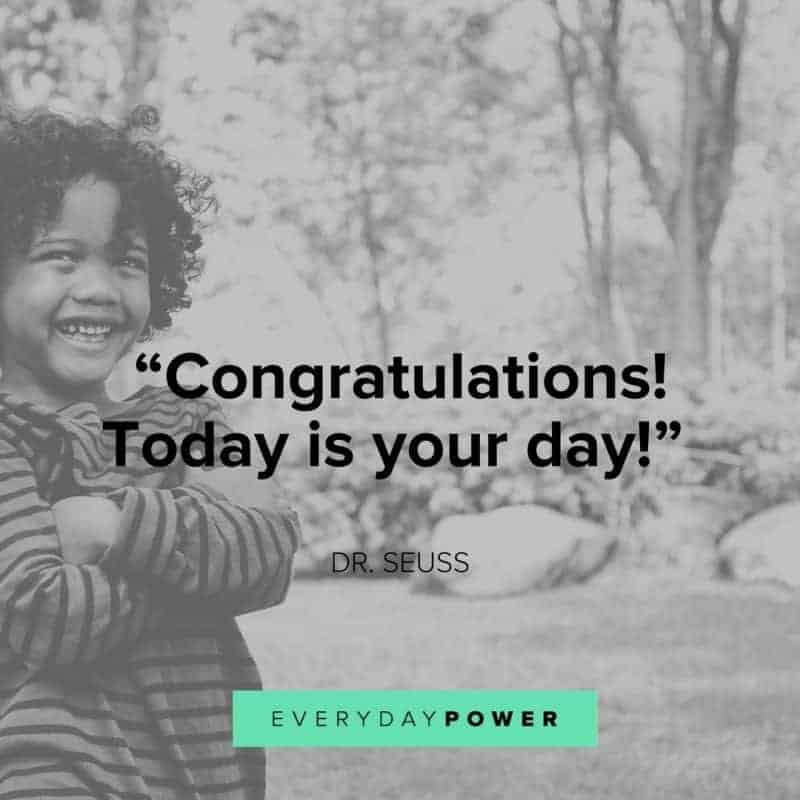 2. "You can get help from teachers, but you are going to have to learn a lot by yourself, sitting alone in a room." – Dr. Seuss on learning.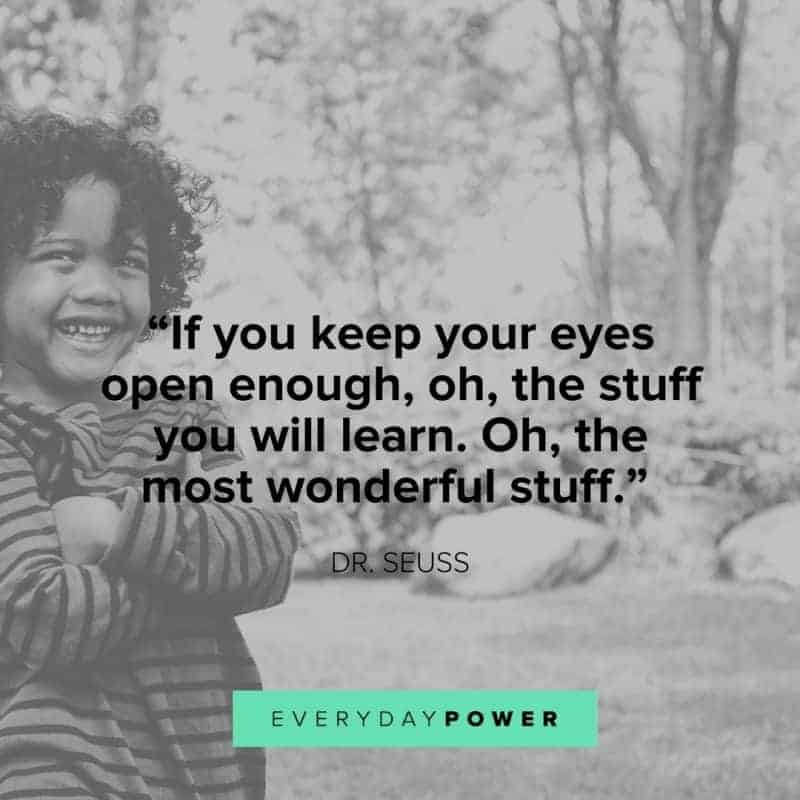 3. "Fantasy is a necessary ingredient in living. It's a way of looking at life through the wrong end of a telescope. Which is what I do. And that enables you to laugh at life's realities." – Best Dr. Seuss quote saying about not taking life too seriously.

4. "If you keep your eyes open enough, oh, the stuff you will learn. Oh, the most wonderful stuff." – from "Oh, the Places You'll Go! by Dr. Seuss.
5. "Be who you are and say what you feel because those who mind don't matter and those who matter don't mind." – Dr. Seuss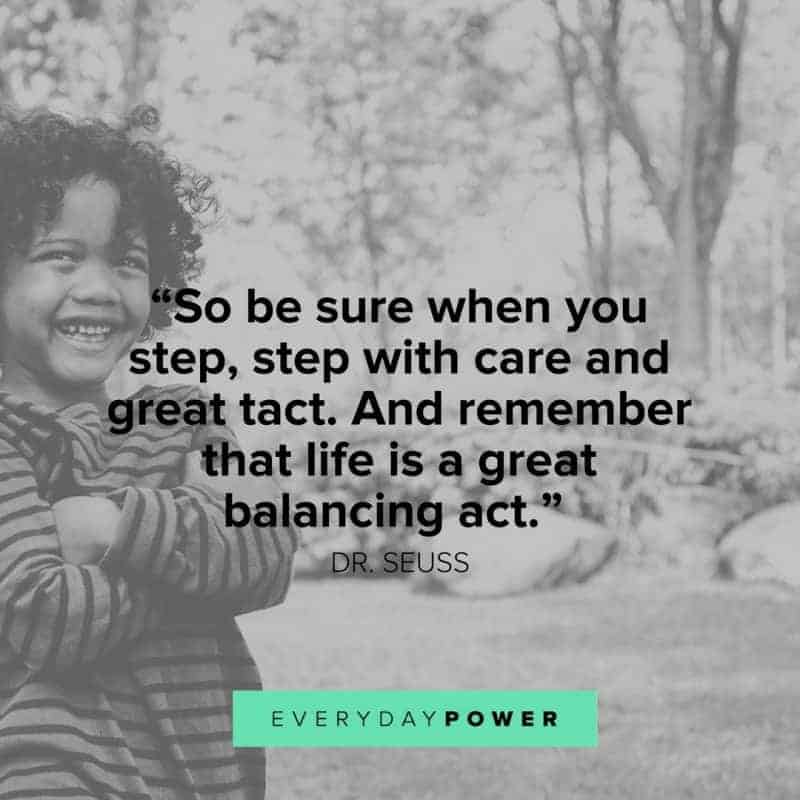 6. "So be sure when you step, step with care and great tact. And remember that life is a great balancing act." – Dr. Seuss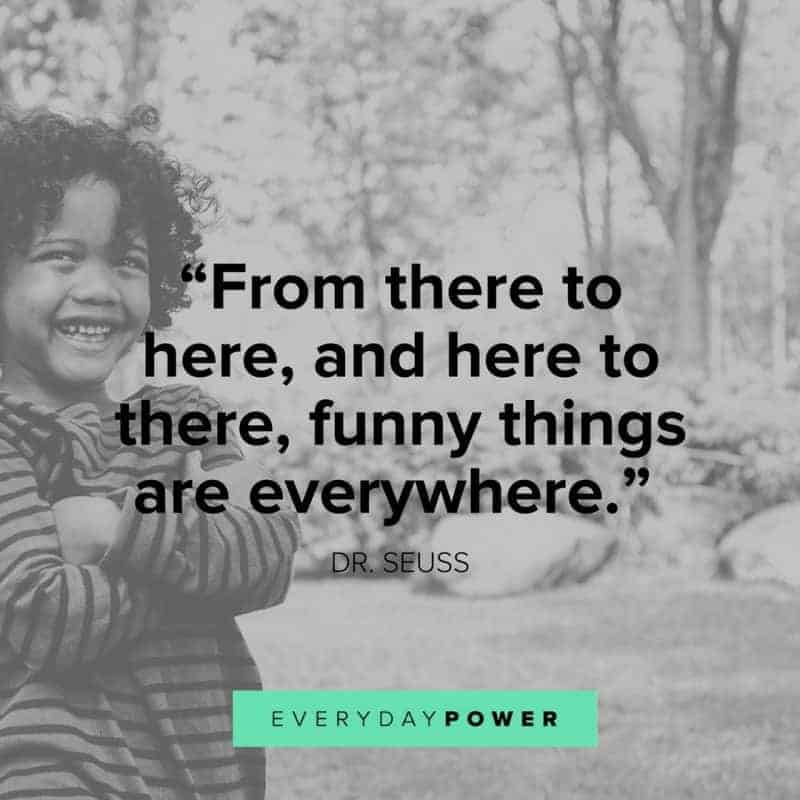 7. "From there to here, and here to there, funny things are everywhere." – One Fish, Two Fish, Red Fish, Blue Fish Dr. Seusss book.

8. "It is opener, out there, in the wide, open air." – Dr. Seuss
Quotes by Dr. Seuss about the power of a smile
9. "Don't cry because it's over. Smile because it happened." – Dr. Seuss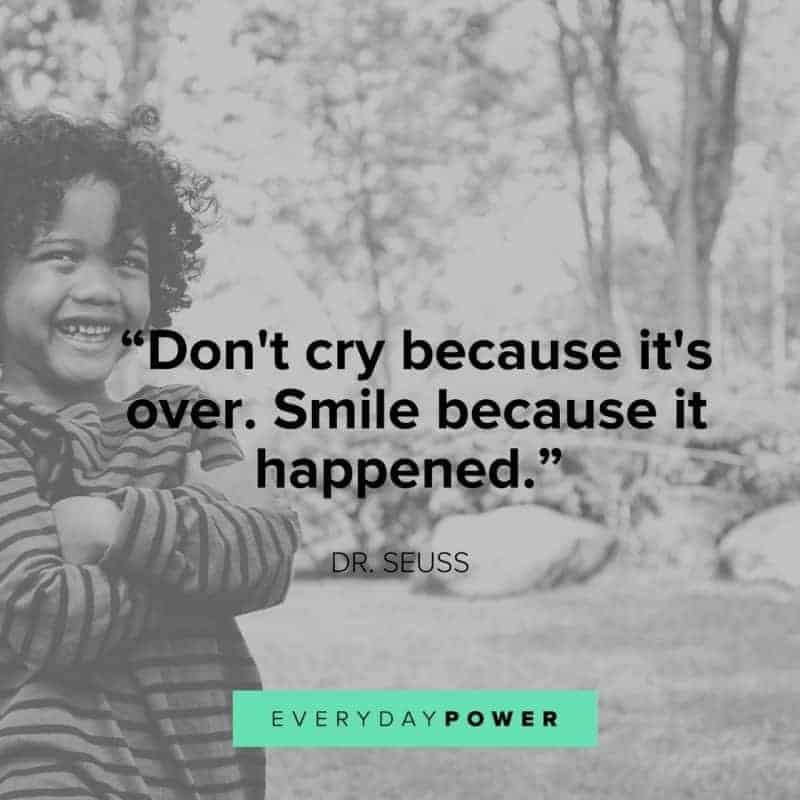 10. "Words and pictures are yin and yang. Married, they produce a progeny more interesting than either parent. Be awesome! Be a book nut!" – Dr. Seuss about reading.
Dr. Seuss Quotes from His Poems and Children's Books
11. "I like nonsense, it wakes up the brain cells." – Dr. Seuss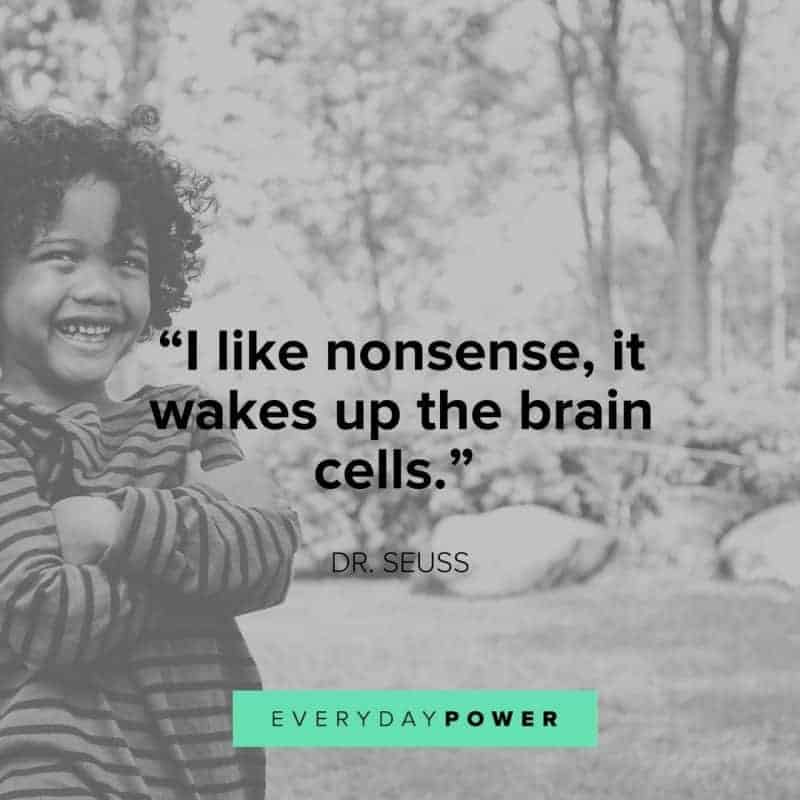 12. "Just tell yourself, Duckie, you're really quite lucky." – Dr. Seuss
If you're enjoying this article, make sure to also check out these quotes by famous people about life, love and success.
13. "Only you can control your future." – Dr. Seuss quote about the future.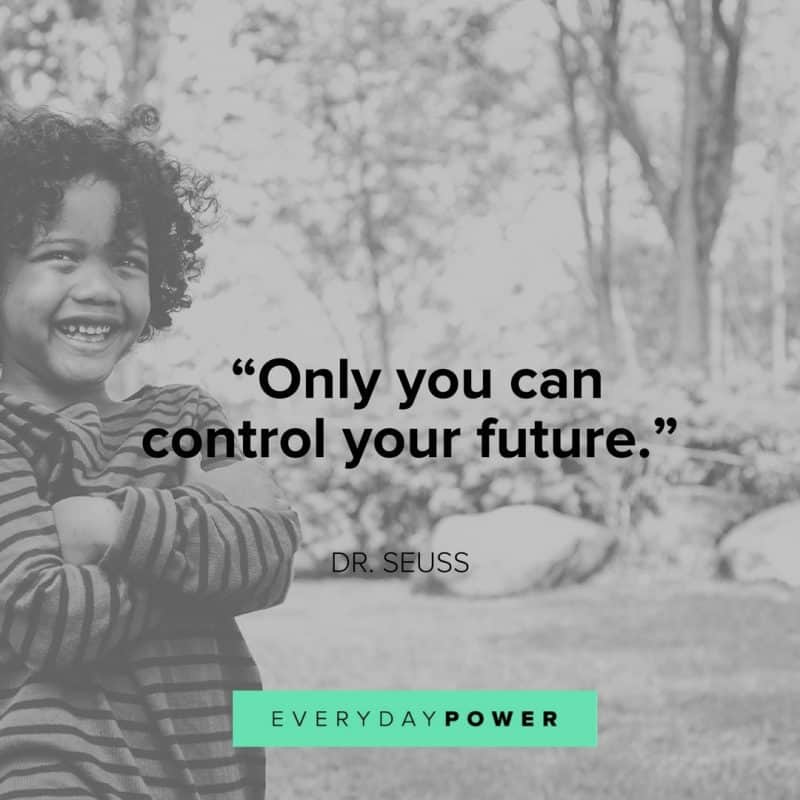 14. "If you'd never been born, then you might be an Isn't! An Isn't has no fun at all. No, he didn't!" – Dr. Seuss
15. "If you never did you should. These things are fun and fun is good." – Dr. Seuss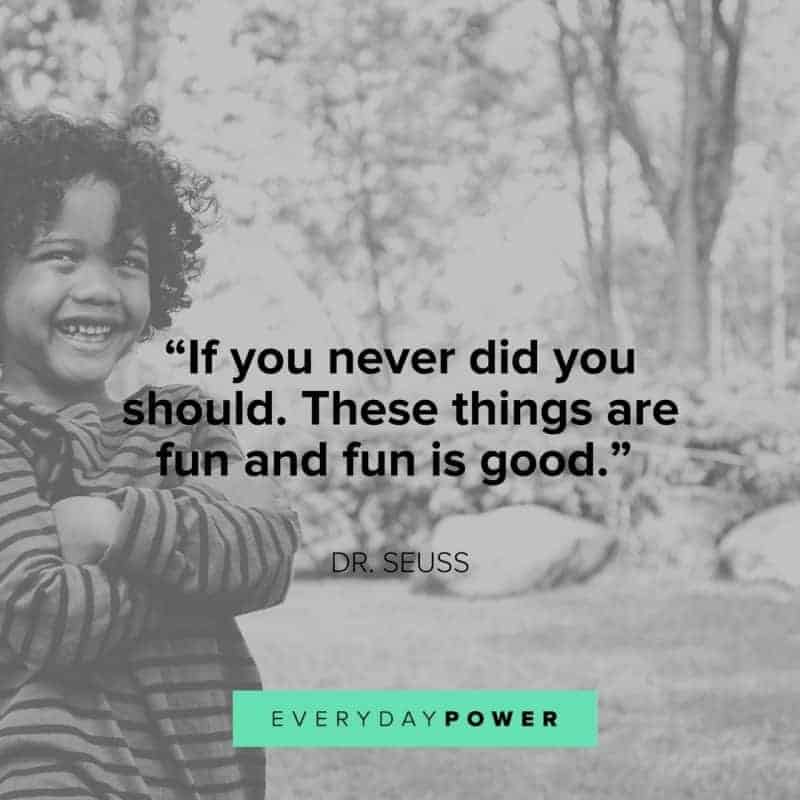 16. "You'll miss the best things if you keep your eyes shut. Sometimes the questions are complicated and the answers are simple." – Dr. Seuss
17. "So the writer who breeds more words than he needs, is making a chore for the reader who reads." – Dr. Seuss discussing reading.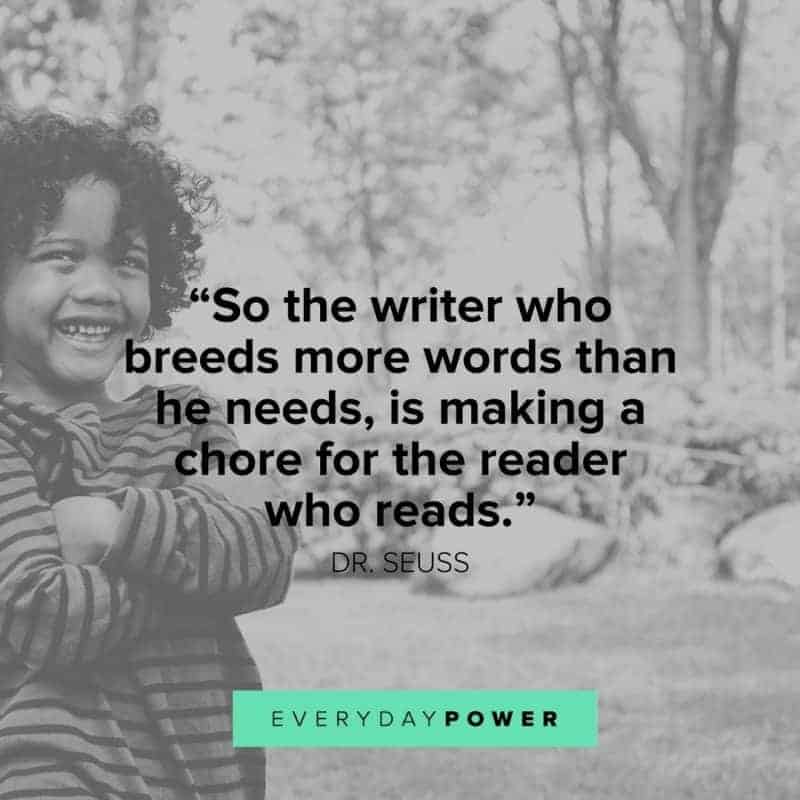 18. "Why fit in when you were born to stand out?" – Dr. Seuss
If you're enjoying this article, you'll also love our collection of Maya Angelou quotes that will warm your heart.
Quotes by Dr. Seuss about small joys in life
19. "I'm glad we had the times together just to laugh and sing a song, seems like we just got started and then before you know it, the times we had together were gone." – Dr. Seuss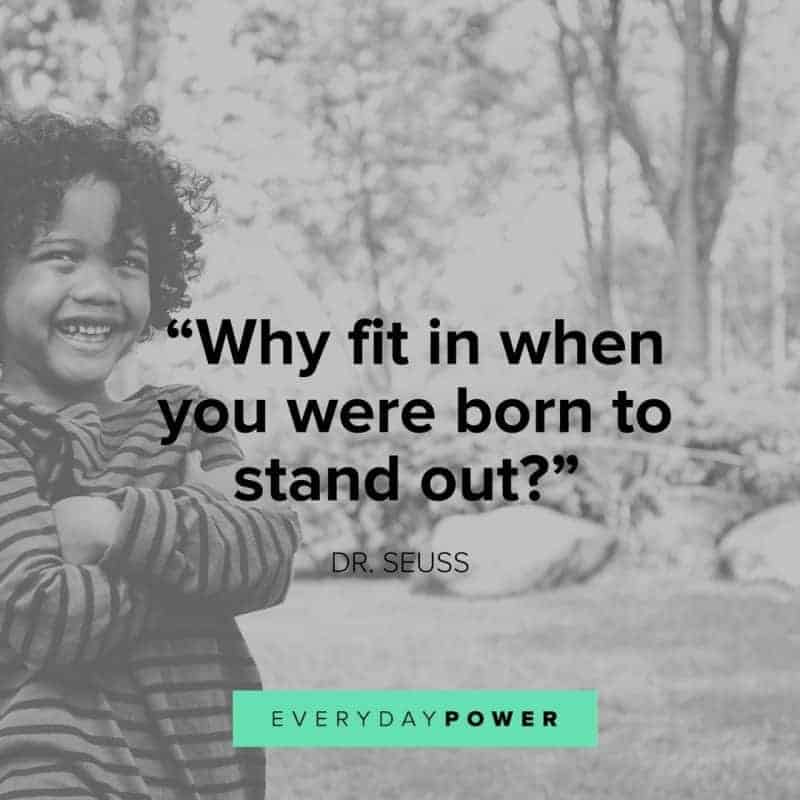 20. "In the places I go there are things that I see that I never could spell if I stopped with the Z." – Dr. Seuss
Incredible Dr. Seuss Quotes To Remind You To Have Fun
21. "The more that you read, the more things you will know. The more that you learn, the more places you'll go." – Dr. Seuss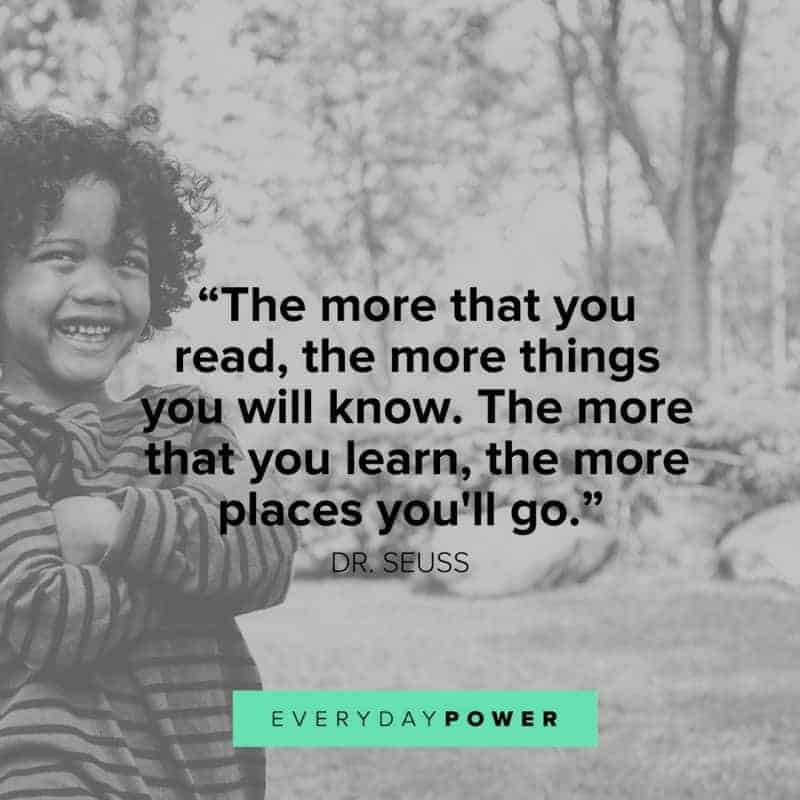 22. "You are you. Now, isn't that pleasant?" – Dr. Seuss
23. "It is fun to have fun, but you have to know how." – Dr. Seuss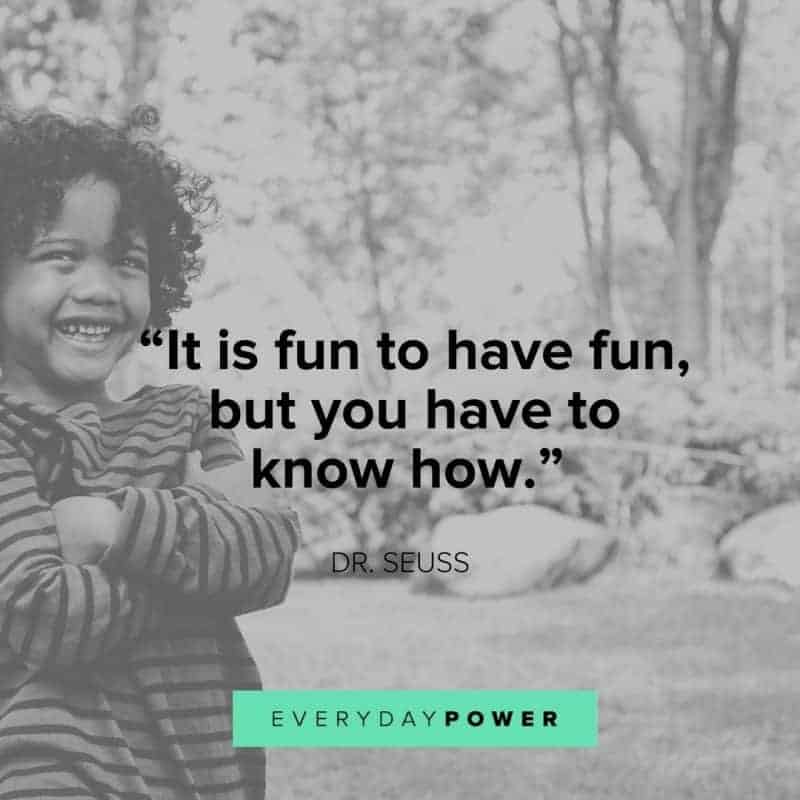 24. "Think left and think right and think low and think high. Oh, the things you can think up if only you try!" – Dr. Seuss
25. "Today is gone. Today was fun. Tomorrow is another one." –One Fish, Two Fish, Red Fish, Blue Fish By Dr. Seuss.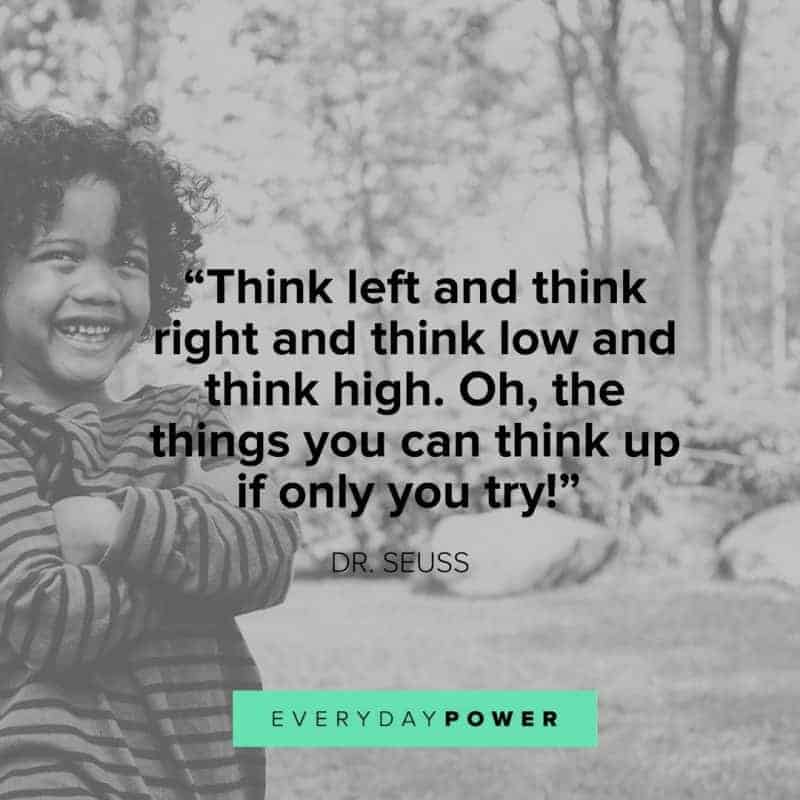 Don't forget to also read these inspirational quotes for kids about success, life, and happiness.
What do you think about these Dr. Seuss quotes?
Dr. Seuss' books have introduced millions of children to the joys of reading and the magic of wordplay.
We hope his words above have brought a smile to your face.
Did you enjoy these Dr. Seuss quotes?
Which one of them speaks to your inner child the most?
Share your thoughts in the comments section!
August 11, 2022 5:00 AM EST
Click to view