Quotes About The Future, Destiny and Dreams!
Great quotes about the future, destiny and dreams! Some of history's most popular public figures have always had strong words about the future and our ability to create it.
When you think about some things you want accomplish, what is holding you back? Are you waiting for the perfect time? Are you waiting for when other things fall into place? Or, until things are more convenient?
If you're waiting on other people or other circumstances to happen, you might be waiting forever. You can't control the movement of anything else, expect how you move forward and navigate towards what you want to have, be and give.
Our future is created moment to moment based on the visions we have for ourselves. The last thing any of us want, is to look back on how we used our time and realize that we could have done more, accomplished more, loved more, given more and become more.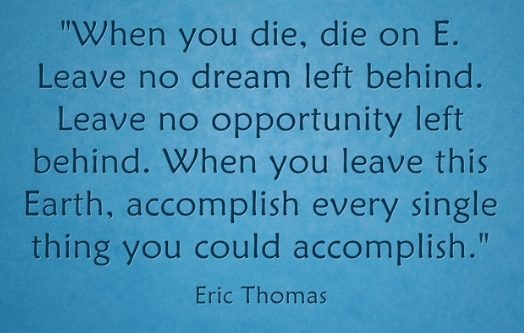 Take full responsibility for your future!
What are you going to do with your time?
What are you doing day after day?
How is what your doing helping you move forward?
What are you avoiding?
What do you still need to embrace?
What drives you?
Here is our selection of inspirational future quotes. Enjoy!
Quotes About The Future
1. It is not in the stars to hold our destiny but in ourselves. -William Shakespeare
2. You can't connect the dots looking forward; you can only connect them looking backwards. So you have to trust that the dots will somehow connect in your future. You have to trust in something – your gut, destiny, life, karma, whatever. This approach has never let me down, and it has made all the difference in my life. –Steve Jobs
3. The best thing about the future is that it comes one day at a time. –Abraham Lincoln
4. Education is the passport to the future, for tomorrow belongs to those who prepare for it today. -Malcolm X
5. My interest is in the future because I am going to spend the rest of my life there. –Charles Kettering
6. Who controls the past controls the future. Who controls the present controls the past. –George Orwell
7. The future belongs to those who prepare for it today. –Malcolm X
8. The only difference between the saint and the sinner is that every saint has a past, and every sinner has a future. –Oscar Wilde
9. Every man gotta right to decide his own destiny. –Bob Marley
10. Let the future tell the truth, and evaluate each one according to his work and accomplishments. The present is theirs; the future, for which I have really worked, is mine. –Nikola Tesla
11. In this bright future you can't forget your past. –Bob Marley
12. What matters is to live in the present, live now, for every moment is now. It is your thoughts and acts of the moment that create your future. The outline of your future path already exists, for you created its pattern by your past. -Sai Baba
Also check out these planning quotes that will inspire you to take control of your future.
13. It is always wise to look ahead, but difficult to look further than you can see. –Winston Churchill
14. The future starts today, not tomorrow. -Pope John Paul II
15. Destiny is no matter of chance. It is a matter of choice. It is not a thing to be waited for, it is a thing to be achieved. –William Jennings Bryan
16. The future rewards those who press on. I don't have time to feel sorry for myself. I don't have time to complain. I'm going to press on. -Barack Obama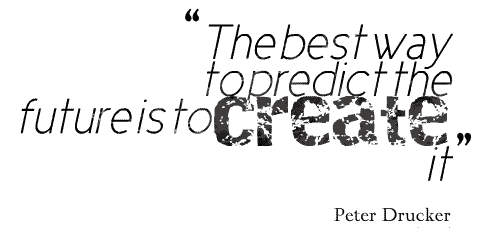 Take a second to Like, Comment and Share!
September 27, 2014 12:00 AM EST
Be the first one to leave a comment!