Nelly Sachs Quotes on Life and Survival
Our latest collection of Nelly Sachs quotes on life and survival.
Monday's Google Doodle paid homage to the 127th birthday of Nelly Sachs, the Nobel Prize-winning poet and refugee from Germany who gave a voice to the trauma of the Jews during the Holocaust and the struggle to live in its aftermath.
Who is Nelly Sachs?
Nelly Sachs was a Jewish German-Swedish poet and playwright born in Berlin in 1891 to a Jewish family.
She studied dance and literature and began publishing her poetry in German newspapers as an adolescent.
After the Nazis came to power in Germany, Berlin was no longer safe for the Jewish Sachs family.
In order to survive, she fled Germany to Sweden with her elderly mother (Sachs' father had died in 1930), just a week before she was to be sent to a forced labor camp.
Life in Sweden wasn't easy or comfortable for them.
Living in one-room apartment, she had to learn Swedish and work as a translator to support herself and her mother.
Over the next few decades, she published several collections of poems and plays about the aftermath of the war and the struggle of the Jewish people in concentration camps.
Sachs won many accolades for her works, including the Nobel Prize in Literature in 1966 and the 1965 Peace Prize of the German Book Trade.
In honor of Nelly Sachs, here are some of her most inspirational quotes.
Also, check out our list of wise Viktor Frankl quotes on life, suffering and success.
Check out our most popular quote article, a list of short inspirational quotes for daily inspiration.
If you enjoy this collection, check out our inspirational quotes category page.
Nelly Sachs Quotes on Life and Survival
1. "Death was my teacher, metaphors are my wounds." ―Nelly Sachs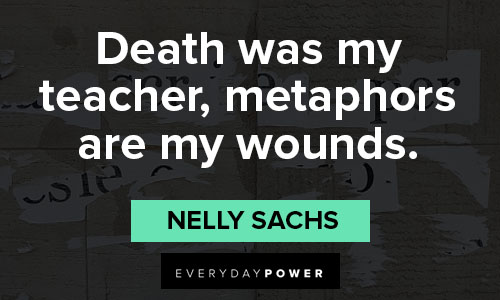 2. "If I could not have written, I could not have survived."―Nelly Sachs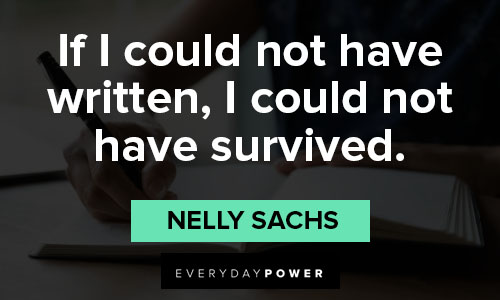 3. "We breathed the air of freedom without knowing the language or any person." – Nelly Sachs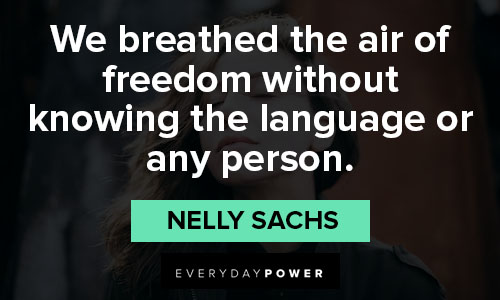 4. "World, they have taken the small children like butterflies and thrown them, beating their wings, into the fire." ― Nelly Sachs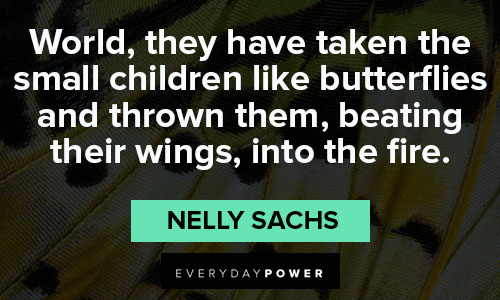 5. "You, the inexperienced, who learn nothing in the nights. Many angels are given you; But you do not see them." ― Nelly Sachs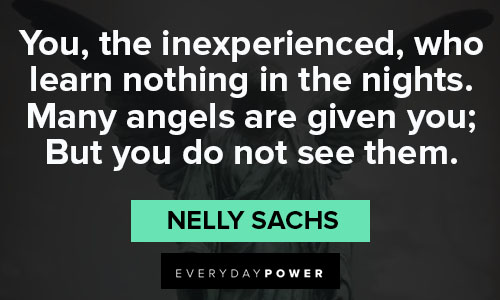 6. "But silence is where victims dwell." – Nelly Sachs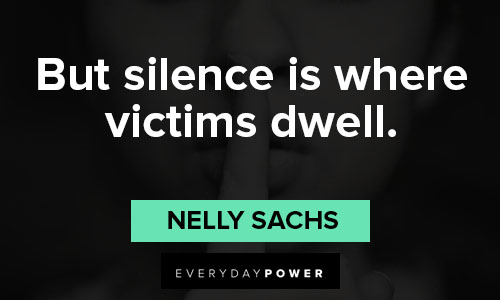 7. "We mothers rock into the heart of the world the melody of peace." –
Nelly Sachs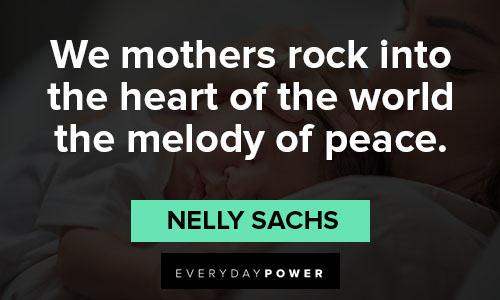 8. "Instead of a homeland I hold the metamorphoses of the world." – Nelly Sachs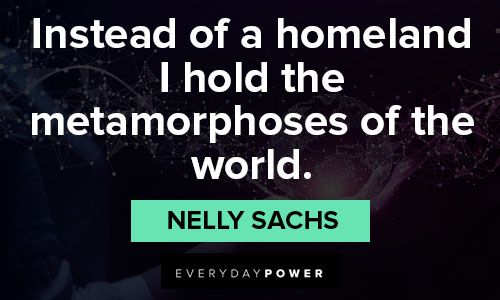 9. "To me, a fairy tale seems to have become reality." – Nelly Sachs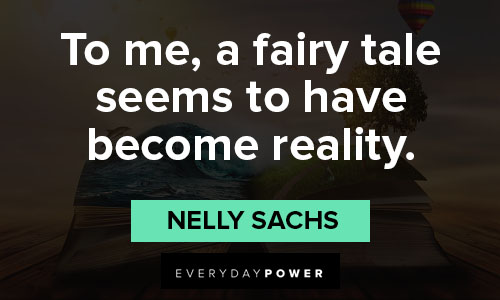 10. "Bewitched is half of everything."- Nelly Sachs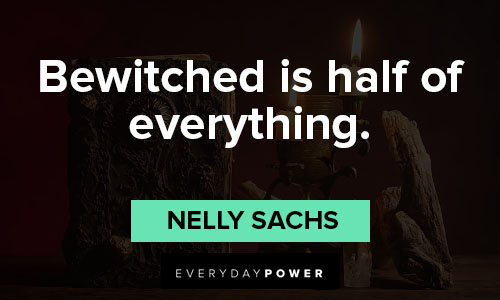 Have you seen these survival quotes to motivate you to keep going?
Which of these Nelly Sachs quotes was your favorite?
Nelly Sachs is honored because her works still resonates today.
She reminds us that human beings are capable of renewal even in the face of annihilation.
Years after her death, Sachs' poetry still matters.
Hopefully, these quotes have inspired you to build a legacy that can stand the test of time.
Which of these Nelly Sachs quotes was your favorite?
Do you have any other quotes to add?
Let us know in the comment section below.