American Vandal Quotes from the Clever Mockumentary
If you want a break from the stress of reality, enjoy these American Vandal quotes.
American Vandal is probably one of the most genius mockumentary series out there.
It was streamed on Netflix for 2 seasons and brought tons of laughter to everyone who watched it.
The story was hilariously good at depicting actual docuseries and investigation.
It is about proving the innocence of a high schooler who was accused of drawing inappropriate images on cars in the school parking lot.
While the world is busy dealing with all the serious stuff that is happening right now, the American Vandal series will surely relieve some of the tension weighing you down.
Check out these American Vandal quotes to keep you entertained.
Don't forget to escape into a fantasy world with our selection of The Witcher quotes.
If you like this article, we suggest you explore our most popular quotes article, a list of short inspirational quotes for daily encouragement.
Look through our complete collection of inspirational quotes here.
American Vandal quotes by Peter Maldonado
1. "Imagination is what makes us human." — Peter Maldonado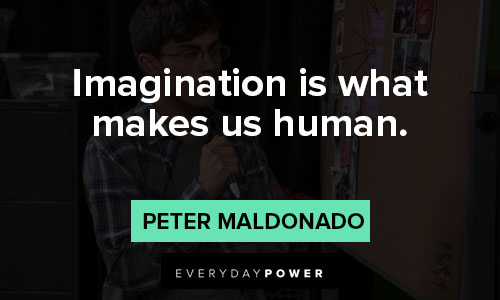 2. "I know without definitive proof, hope means nothing." — Peter Maldonado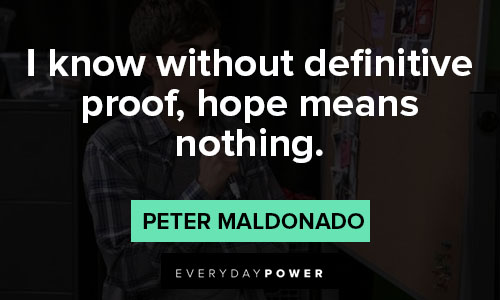 You will also enjoy our article on Drop Dead Gorgeous quotes.
3. "If you were untouchable, how bold would you be?" — Peter Maldonado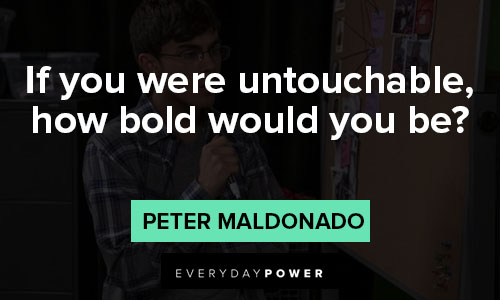 4. "You think he shit his own pants to look innocent?" — Peter Maldonado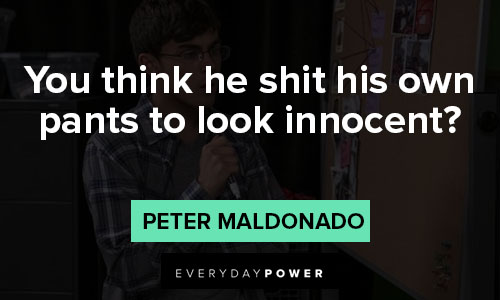 5. "After four years, if enough people see you a certain way, do you start to believe they're right?" — Peter Maldonado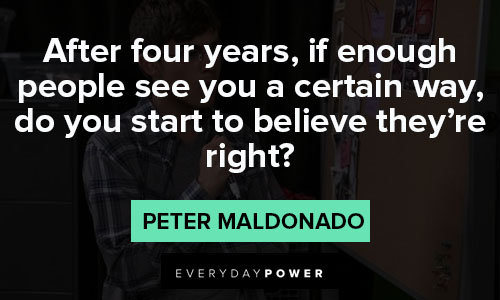 6. "I've seen the way an accusation can ruin someone's life." — Peter Maldonado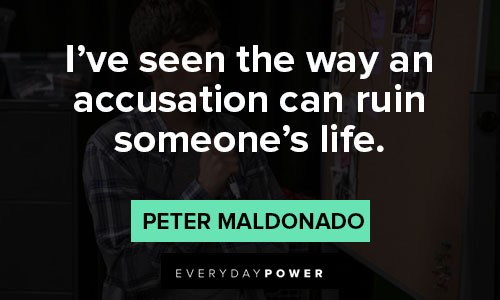 7. "Everyone has something to hide. People withhold information. People exaggerate. People lie." — Peter Maldonado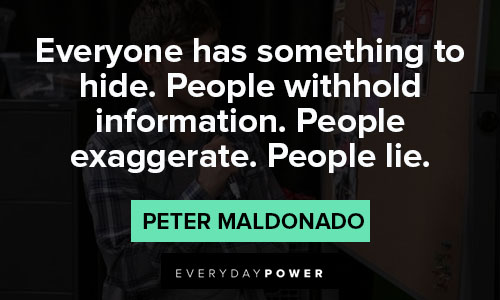 8. "We're the first generation that gets to live twice. Our existences are simultaneously experienced and curated. Presented. Packaged. Polished for our own protection." — Peter Maldonado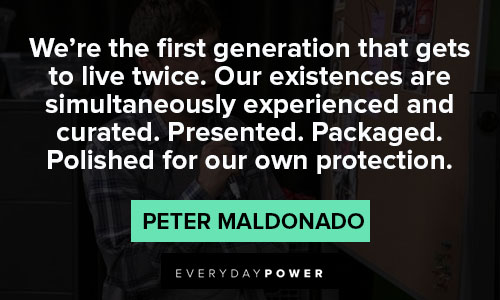 9. "I think that's why we were suspended, for flying too close to the sun. It tells me we were getting somewhere." — Peter Maldonado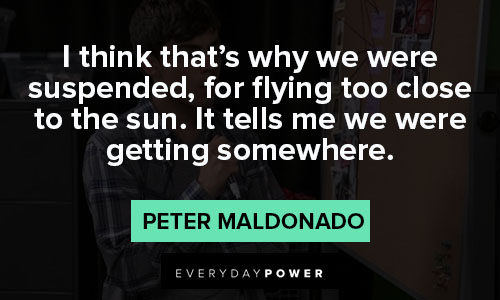 10. "You did the dicks because he deserved it for ruining your life." — Peter Maldonado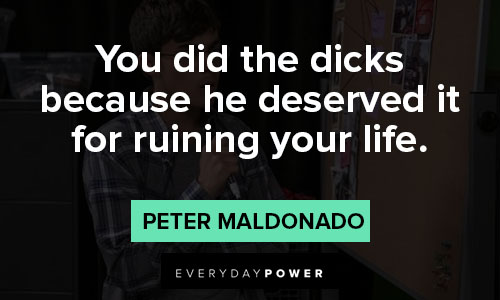 Related: Andrew Tate Quotes
American Vandal quotes by Kevin McClain
11. "Love had blinded me." — Kevin McClain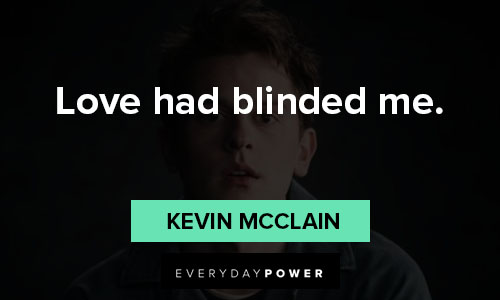 12. "Everybody sees me as this island. Like I don't need anything from anyone. I feel like I'm sinking." — Kevin McClain
13. "To a casual observer, we might have looked like lovebirds. Ironic that it all started with us playing Angry Birds." — Kevin McClain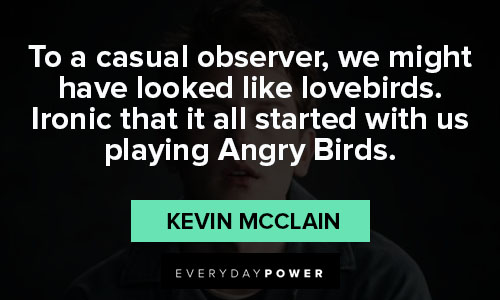 14. "The idea that I should care what a bunch of kids at my school think about me… It's preposterous." — Kevin McClain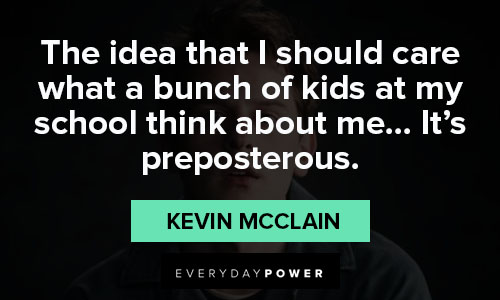 15. "Shat? Shit? Shat my pants? Shit. It's shit." — Kevin McClain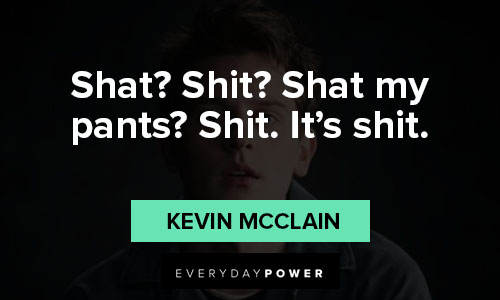 16. "You can't throw a watermelon at me." — Kevin McClain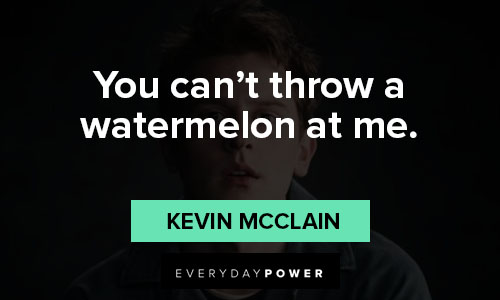 American Vandal quotes by DeMarcus Tillman
17. "I think I just wanted it to be real so bad." — DeMarcus Tillman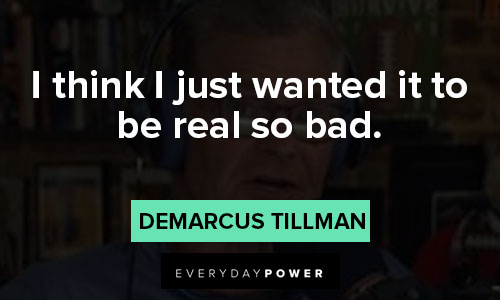 18. "A bidet shoot, like, a water stream up your ass. Now, it sounds a little gay, but it's not at all. It's hella clean and it's hella tight." — DeMarcus Tillman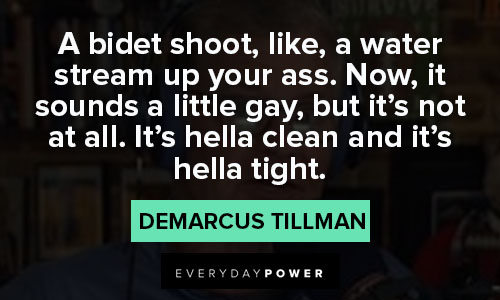 19. "Like, for instance, did you know dolphins weren't fish? Dolphins are mammals, bro. That's crazy. Like, they're just like us, they just swim." — DeMarcus Tillman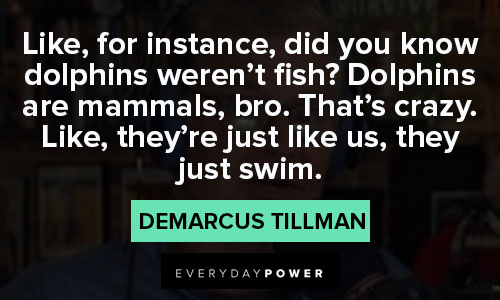 20. "A lot of people that's cool, they try to be cool, and that ain't really cool. But being cool with being a weirdo, I think that's super cool." — DeMarcus Tillman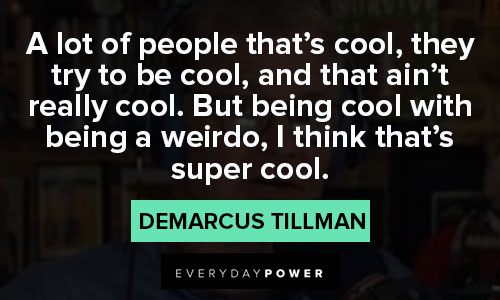 American Vandal quotes by Dylan Maxwell
21. "I'm not, like, book smart or fucking street smart or whatever, but, like I'm not dumb." — Dylan Maxwell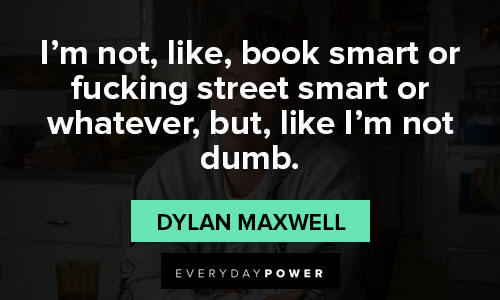 22. "I signed a dick in a girl's yearbook this morning." — Dylan Maxwell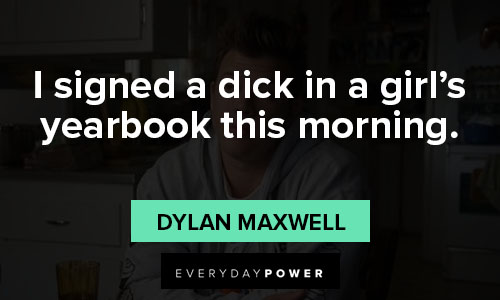 23. "She tells me shit she doesn't tell anyone else. Dude, she tells me when she's on her period."— Dylan Maxwell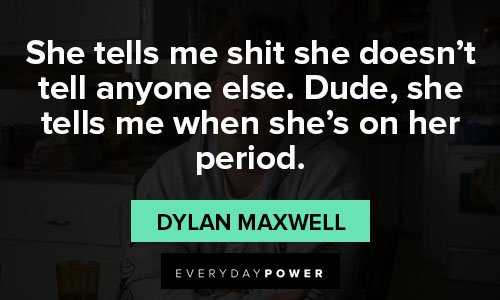 24. "I just always thought my first suit would be for, like high-school graduation, or, like, something sick, like the Winter X Games, or like the regular X Games. Or, like my funeral. Not for lame-ass court." — Dylan Maxwell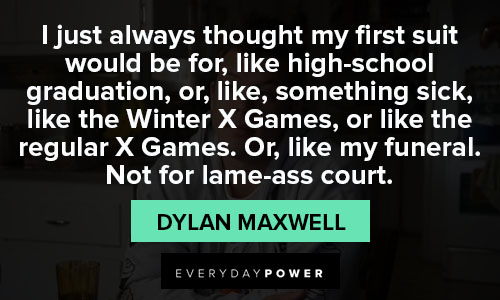 25. "I've been watching a lot of Judge Judy lately, just, like, kind of preparing and whatnot." — Dylan Maxwell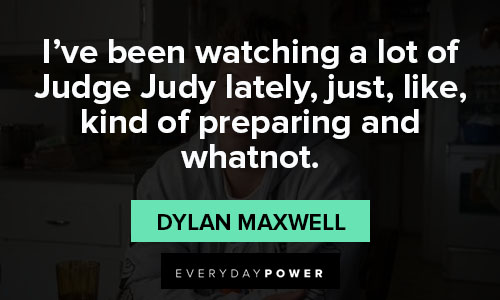 Which of these American Vandal quotes is your favorite?
Although the show was already canceled on Netflix, the producers are looking for another platform to continue the fun and hilarious storyline.
If you want a mockumentary series that is not riddled with political satire and an extremely polar agenda, this show is for you!
The show had rave reviews from people all over the world due to the brilliant satirical storytelling and relatable aspects to most viewers.
The combination of teenage nuance and true crime mockery will give you a few giggles from time to time.
So, lighten up a bit and let these American Vandal quotes and sayings give you some fun for today.