Romantic Dash and Lily Quotes from the Netflix Series
If you love rom-coms, share your favorite Dash and Lily quotes in the comments below.
Dash and Lily is a romantic comedy TV series on Netflix with 8 heartwarming episodes.
The series revolves around the story of two teenagers, Dash and Lily.
They live in New York City, and at the perfect time of the year, Christmas, they develop mutual romantic feelings.
The series presents their story with a youthful narrative of exchanging notes and messages in a red notebook in a particular bookstore.
Eventually, they became curious and wanted to know more about the person they were communicating with within the notebook.
This curiosity turned into an affection towards each other and started their story.
These Dash and Lily quotes will make you smile once more for their romantic story.
Don't forget to also check out our collection of The OA quotes full of mystery & drama.
Check out our most popular quote article, a list of short inspirational quotes for daily inspiration.
Explore our complete collection of motivational quotes here.
Dash and Lily quotes from Lily
1. "Sometimes words aren't enough." — Lily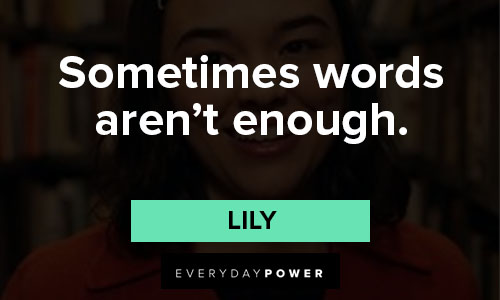 2. "You're surrounded by possibility." — Lily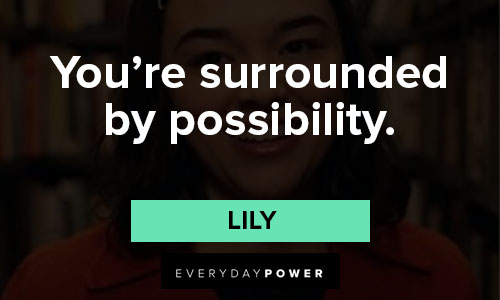 3. "So, Mystery Boy, do you feel the holiday spirit?" — Lily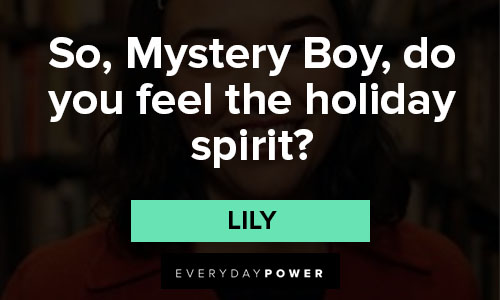 4. "Start at the nutcracker house. You'll know it when you see it." — Lily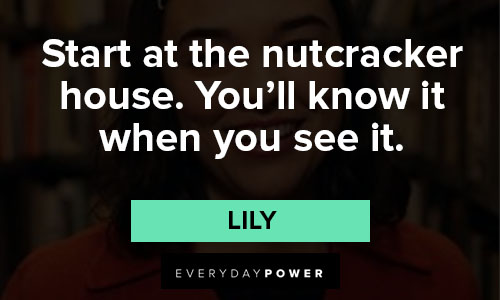 5. "We make our own magic." — Lily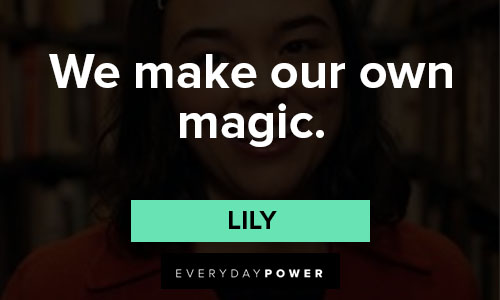 6. "Every year I wake up to find my entire family wearing matching pajamas." — Lily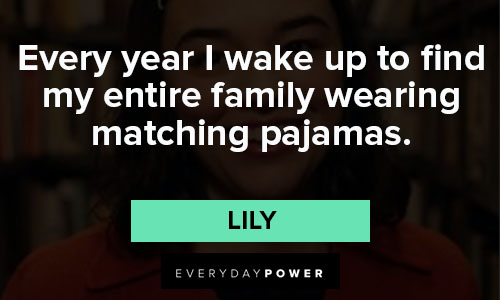 7. "If there isn't something I can say out loud, I write them down here." — Lily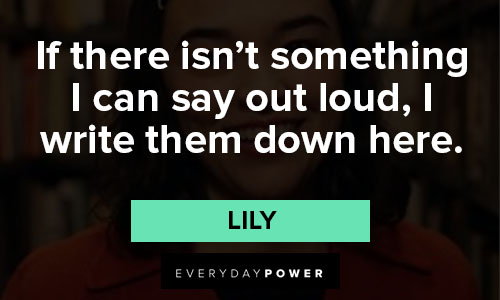 8. "I don't have a love story and that's ok. I don't need one. I have Christmas" — Lily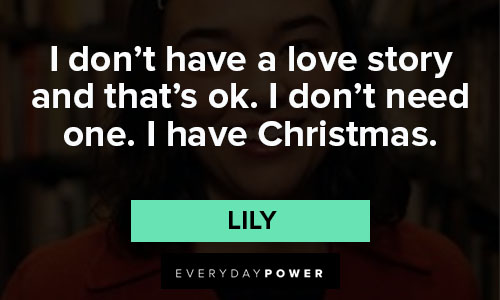 9. "I've left some clues for you. If you want them, turn the page. If you don't, put the book back on the shelf." — Lily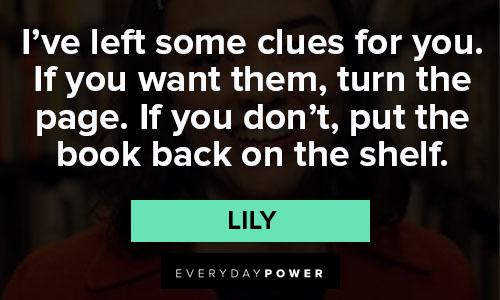 10. "In front of a tree piled with presents." — Lily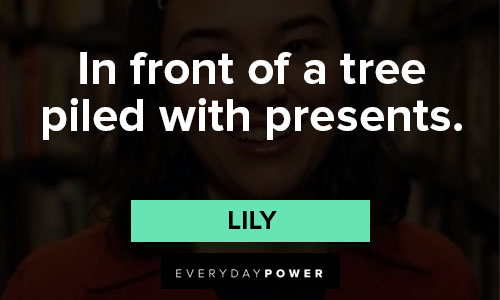 11. "I'm not good at meeting guys or talking to them. I'm good at scaring them away." — Lily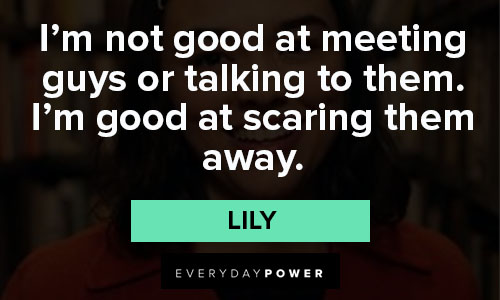 12. "There's that new Pixar movie Collation about the stapler that falls in love with the piece of paper. " — Lily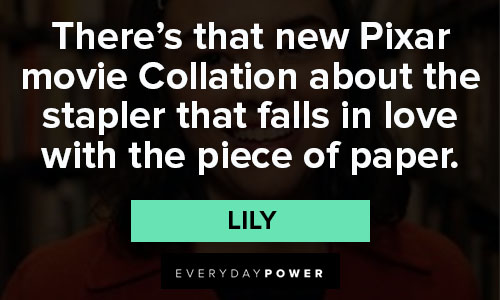 13. "Sometimes the best answer to a problem makes itself heard, but only if your mind is quiet." — Lily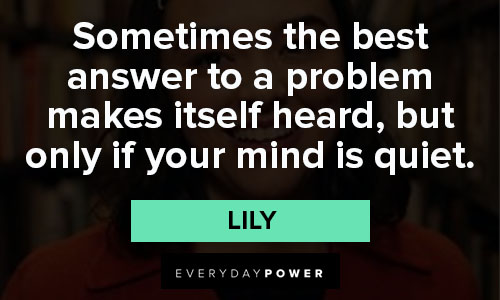 14. "Imagine this. You're in your favorite bookstore, scanning the shelf where your favorite books reside, and there nestled between the familiar spines sits a red notebook." — Lily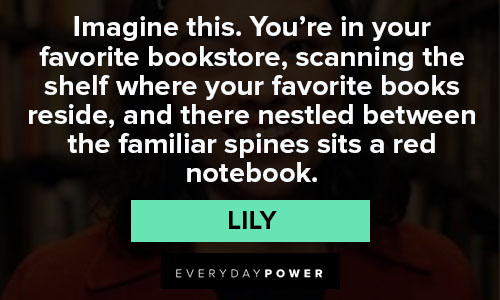 15. "Imagine you're in New York and it's Christmas." — Lily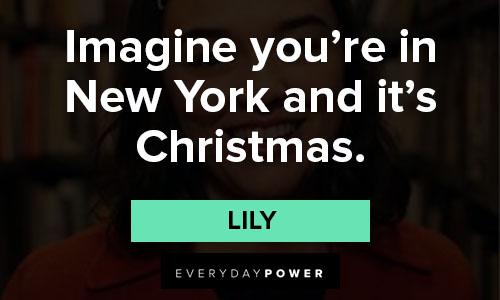 16. " You're surrounded by people, by possibility, and the hope that somewhere in the city is that one person that's meant for you. You just have to find them." — Lily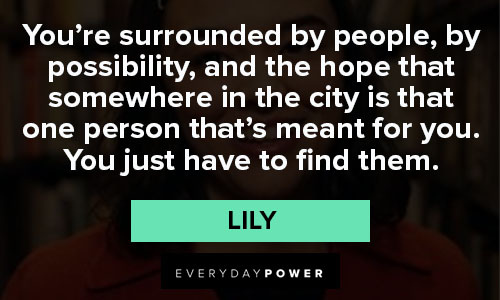 17. "In my family Christmas is all about love." — Lily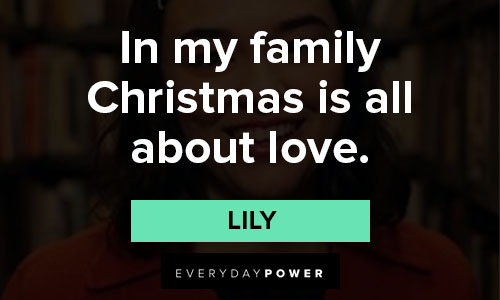 18. "Until that moment, I honestly thought I fit in. That I'd always fit in. All I had to do was be me." — Lily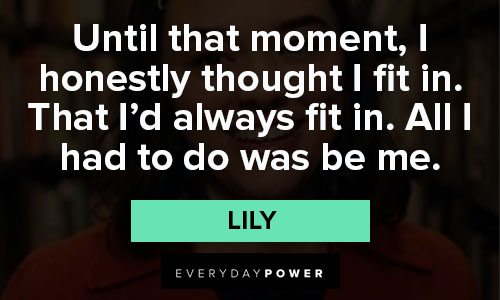 19. "Listen to your mochi." — Lily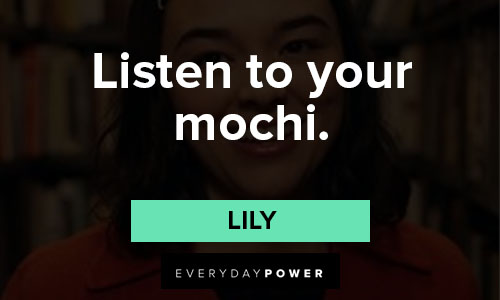 If you enjoy this article, check out our collection of Russian Doll quotes that will inspire you to mix up your day a little.
Dash and Lily quotes from Dash
20. "Merry Christmas you beautiful, angry New Yorker." — Dash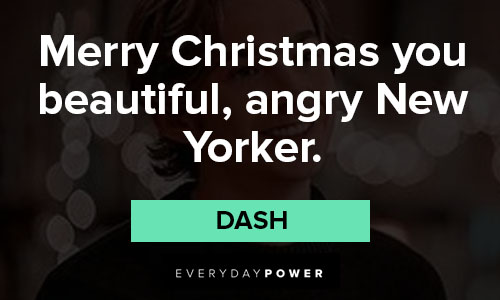 21. "This is fate. This is the magic of Christmas." — Dash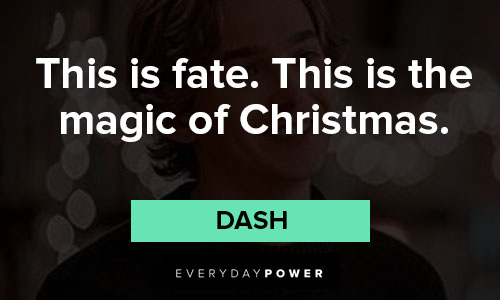 22. "I hope climate change destroys the North Pole." — Dash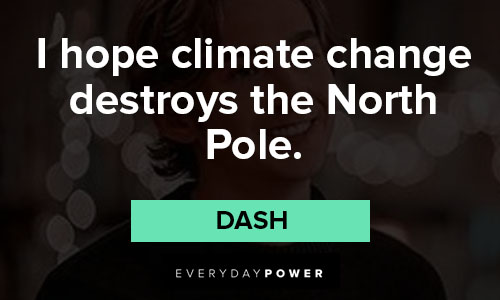 23. "You told me when it rains, you always look for the rainbow. But sometimes a rainbow doesn't show. So what do you do? You stand in the rain and scream" — Dash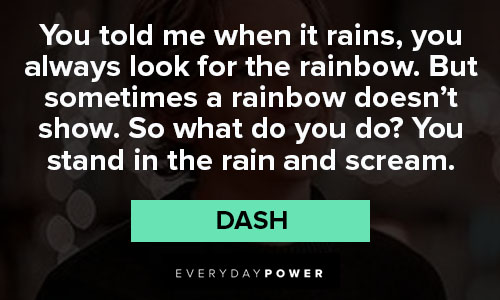 24. "I'm just a boy with a boot that's asking you to help me find…my Cinderella" — Dash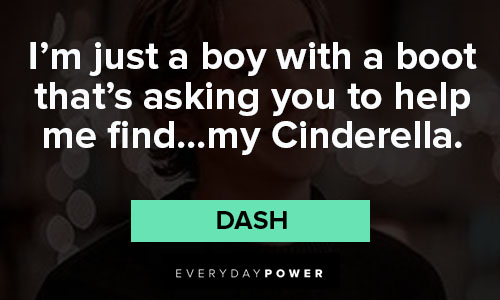 25. "It's my Christmas gift to myself. Solitude." — Dash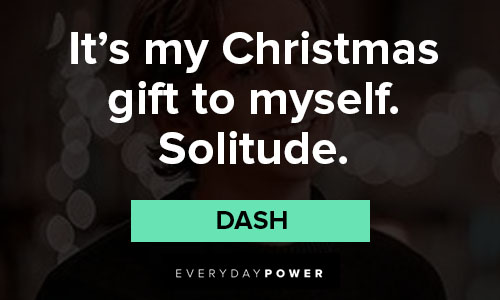 Which of these Dash and Lily quotes is your favorite?
In a busy city like New York City, it is always a special treat to encounter love with genuine interaction with other people.
The story of Dash and Lily may be a work of fiction, but it is always possible if we let our walls down and are open to the boundless possibilities of love.
The series depicts the importance of having healthy communication with others, especially with your special someone.
Dash and Lily learned and understood their most profound desires through communication.
They fell in love with their soul rather than their physical appearance.
If you find them fun and heartwarming, share these Dash and Lily quotes and sayings with your friends.