Shrill Quotes to Help You Break Out of the Perfectionist Mold
These Shrill quotes will inspire and make you laugh at the same time.
Shrill is a comedy series streaming on Hulu.
It is based on the book Shrill: Notes from a Loud Woman.
The show follows the story of Annie, described as a fat enthusiastic young woman who wants to finally change her life but not her physique.
As she tries to make her way to become a successful career woman, she begins to struggle to handle her multiple failed relationships and losses in life.
Although she has all it takes to be a successful woman, the world seemingly sees her as not good enough.
Don't forget to also check out our collection of The Edge of Seventeen quotes many people will relate to.
If you love this quote collection, read out our most popular quote article about short inspirational quotes for daily motivation.
If you need more inspirational quotes, check out our motivational quotes category page.
Shrill quotes from Annie
1. "It was hornily good." — Annie
2. "I don't know. I would like to be with you, if you wanted to try being with me. " — Annie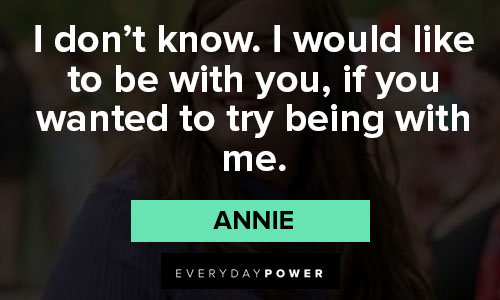 3. "I gotta taste all the little man pots. I eat men." — Annie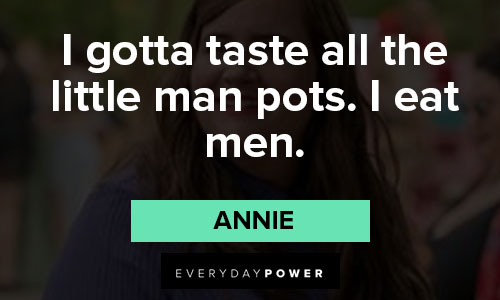 4. "I shouldn't have to tell you that our sex life is private." — Annie
5. "I would say, don't overthink it." — Annie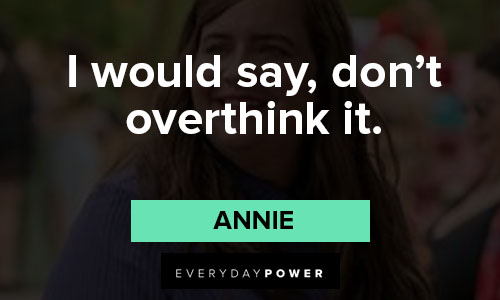 6. "And women, we're like screaming in huge pink letters that we're powerful just to try to convince ourselves. " — Annie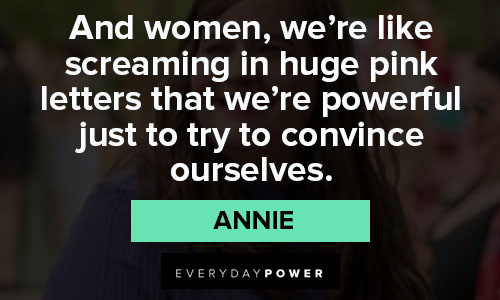 7. "I'm fat. It's just true, you know?" — Annie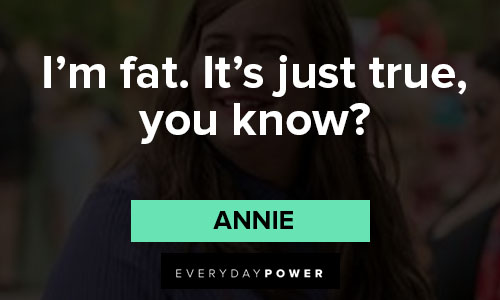 8. "If I'm not busy I'm sad." — Annie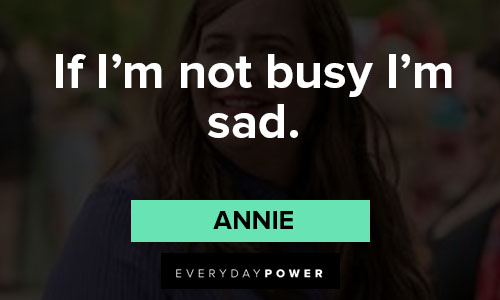 9. "I'm shaking my shit up a little bit. You know, taking a chance on myself." — Annie
10. "I'm tryna be the person that I actually wanna be." — Annie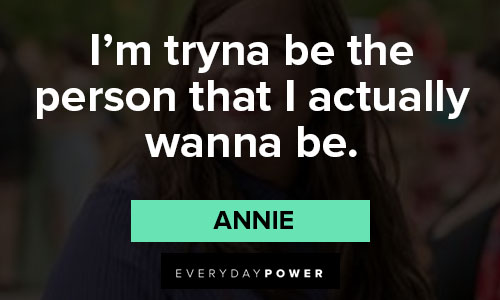 11. "I'm not off the rails. I am the rails." — Annie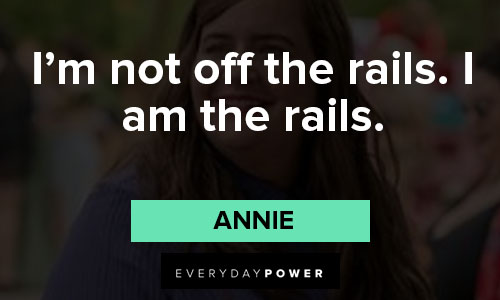 Shrill quotes from Fran
12. "I do what I do because it's what I want." — Fran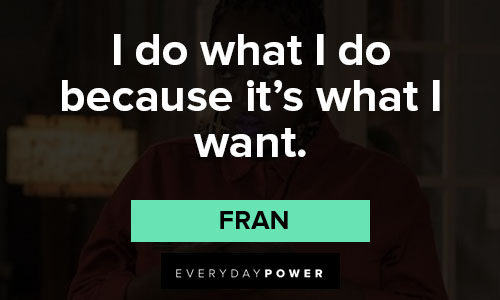 13. "I don't need to figure things out. I like what I'm doing with my life." — Fran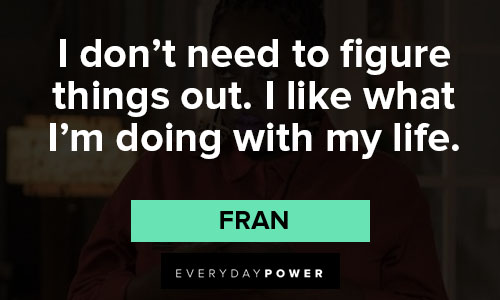 14. "You look like a park ranger in a porno." — Fran
15. "It's only a dry spell if you're thirsty." — Fran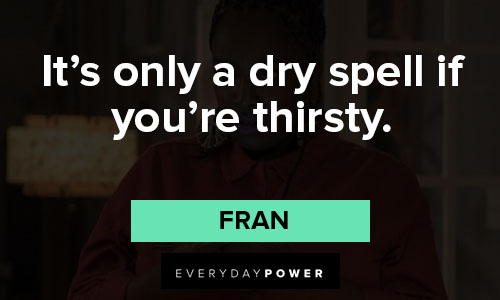 16. "Every time you treat her like dirt, which is often, and she comes crawling back that fucks with me." — Fran
17. "Come and join the pasta party, bitch." — Fran
18. "I don't apologize to white people." — Fran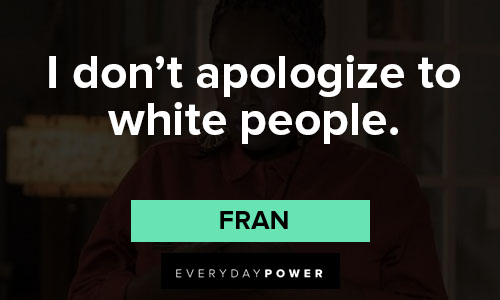 19. "You're so wise. And pretty. And wise." — Fran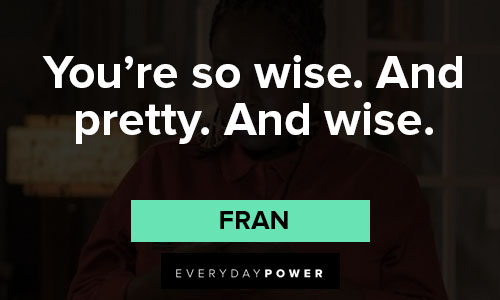 20. "My favorite thing is you not having a child with a guy that says 'raw-dog.'" — Fran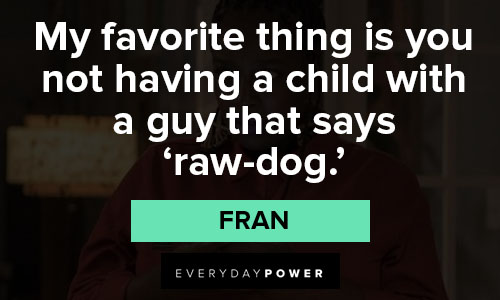 Shrill quotes from Gabe
21. "God, doctors are just drug dealers with their finger up your ass, aren't they?" — Gabe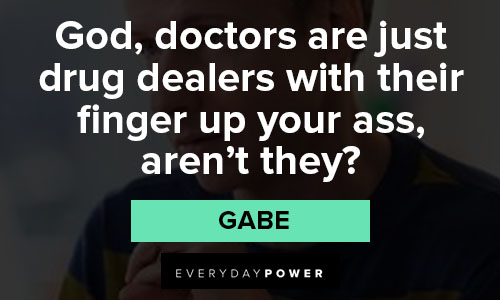 22. "I'm Mother Teresa, but less of a bitch." — Gabe
23. "Please honey, I invented drugs." — Gabe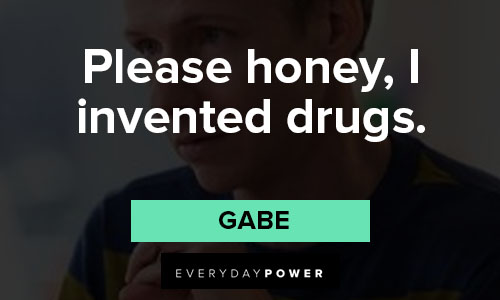 24. "From now on, no more dramatic exits." — Gabe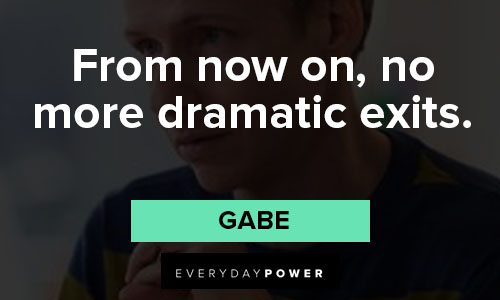 25. "And the millennial pulls out the bully card." — Gabe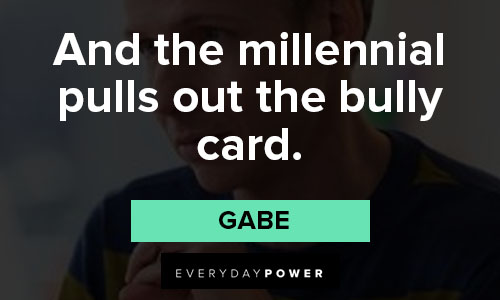 Who is your favorite Shrill character?
This series portrays the bias and disapproving perception of the public for being a woman, more so, being overweight.
In a world where we are blinded by crazy standards of society from social media, magazines and entertainment industries, this show gives a fresh take on how we can uplift ourselves in our own special way.
This series is well received by the fans and gained tons of positive feedback across the internet.
Its authentic depiction of being an overweight woman in a hyper-perfectionist world can surely relay its core message across the screens.
So, let these Shrill quotes and sayings be a reminder for us to not be quick to judge a person based on physical appearance.