19 Sneaky Pete Quotes for Your Bad Side
If crime dramas are up your alley, these Sneaky Pete quotes are for you.
There are many crime dramas on television but only a few get fans talking and excited for each episode.
One of these is Sneaky Pete, a popular American crime drama.
It aired in 2015 and kept fans hooked on every thrilling episode.
Created by David Shore and Bryan Cranston, Sneaky Pete is about the life of Marius Josipović, an ex-convict who adopted the life of his cellmate, Pete Murphy.
Marius wanted to avoid his bitter past.
Upon embracing his new life as Pete, Marius is challenged to keep his identity hidden and live a normal life with his cell mate's family who might suspect his deep secrets.
Many reviews reveal that people can relate to the life of Marius, who had to hide behind a mask to live the life he wanted and forget his past.
Overall, the crime drama is rich in lessons and it has the charm of making the viewer reconsider how they see life.
Don't forget to also check out our selection of the best Better Call Saul quotes.
If you like this article, we suggest you explore our most popular quotes article, a list of short inspirational quotes for daily encouragement.
Check out more inspirational quotes on our motivational quotes category page.
Sneaky Pete quotes by Vince Lonigan
1. "The holy trinity. A drink, a lady, and a whole lot of cash." — Vince Lonigan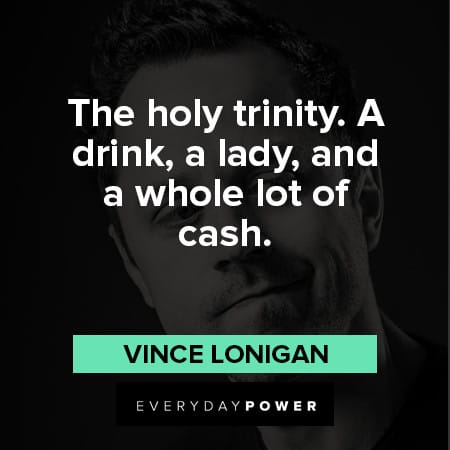 2. "You know the problem with blanks, though? They don't sound like a real bullet." — Vince Lonigan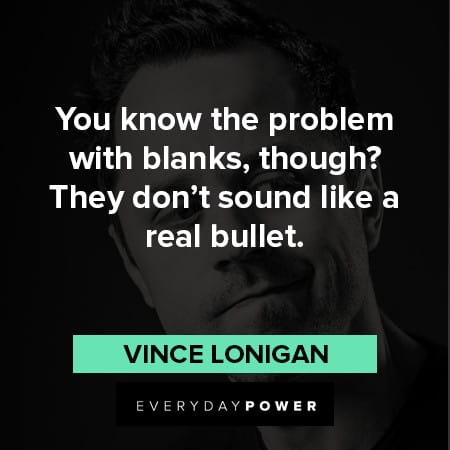 3. "Poker was for boys. Bridge, that's for grownups." — Vince Lonigan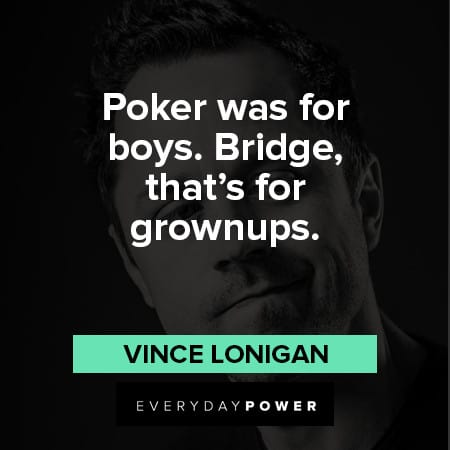 4. "You broke it. You bought it." — Vince Lonigan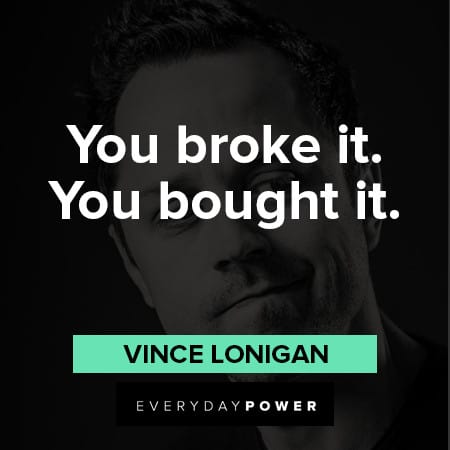 Sneaky Pete quotes by Marius Josipovic
5. "Ask a question, you get an answer. That doesn't necessarily get you the truth." — Marius Josipovic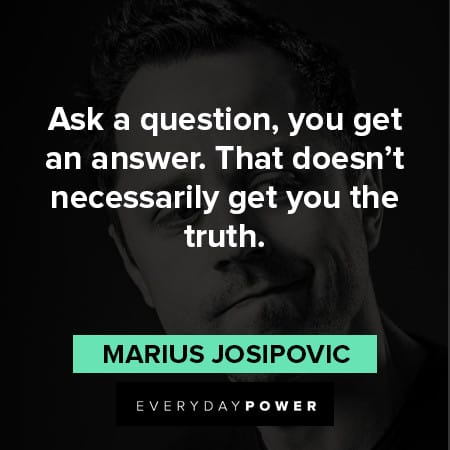 6. "You don't say you're something unless you know what the f*** you're talking about." — Marius Josipovic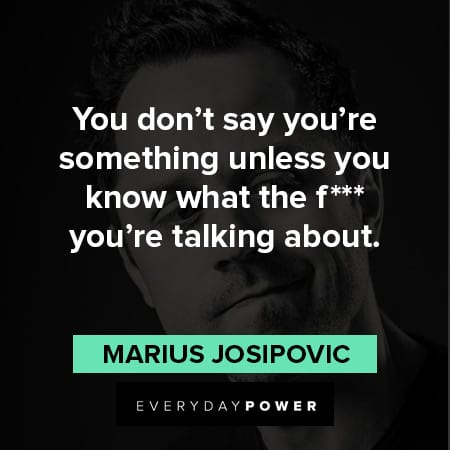 7. "When a liar gets caught in a lie, they don't come clean. They build a bigger lie." — Marius Josipovic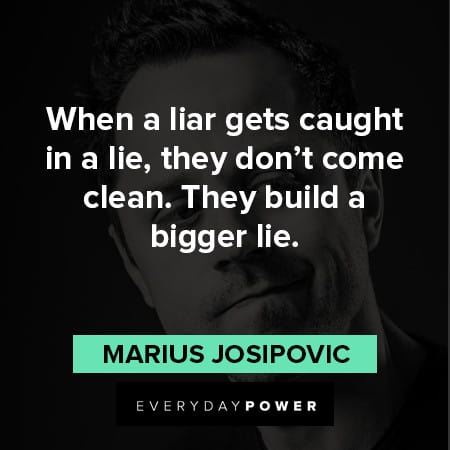 8. "The trick is always impossible until it isn't." — Marius Josipovic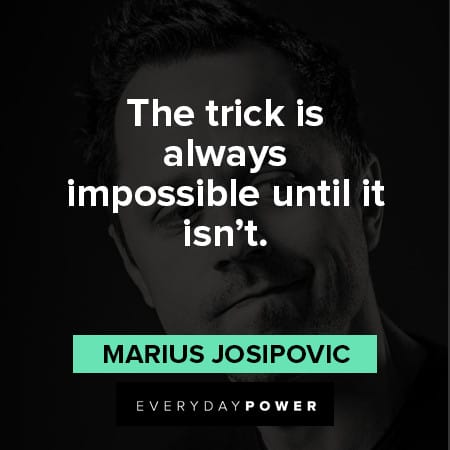 9. "Self-respect isn't a straight line, it's a circle." — Marius Josipovic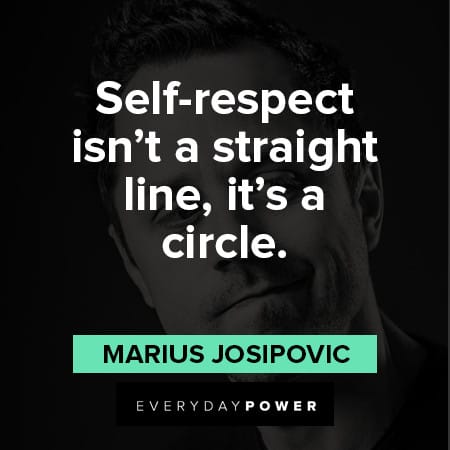 10. "Plans that involve running after people and tackling people are never good plans." — Marius Josipovic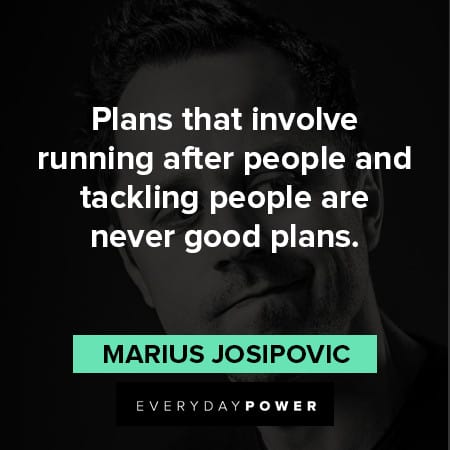 11. "It's better to be disappointed in cards than in love." — Marius Josipovic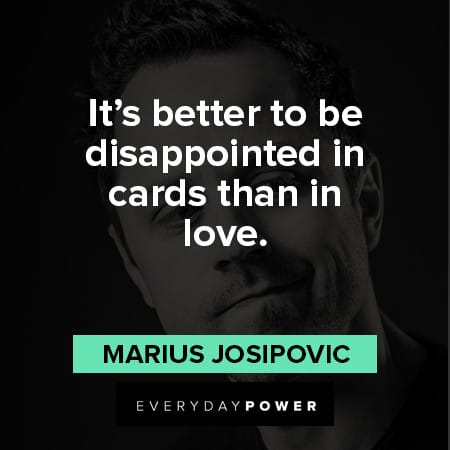 12. "I'm a confidence man. I give people confidence, they give me their money." — Marius Josipovic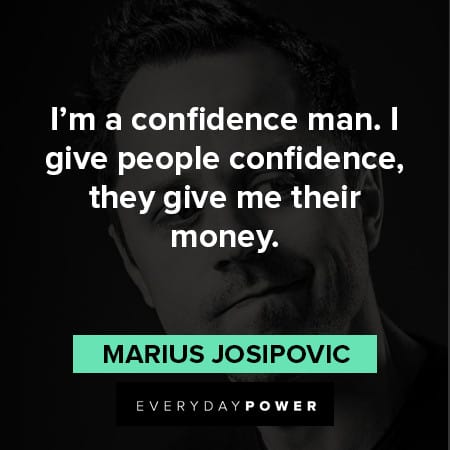 Other Sneaky Pete quotes by Marius Josipovic
13. "A gambler on the run is still a gambler. We are who we are." — Marius Josipovic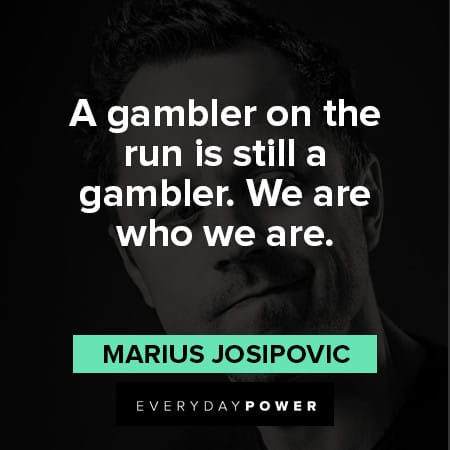 14. "The trick is, you use the truth when you wanna tell a lie." — Marius Josipovic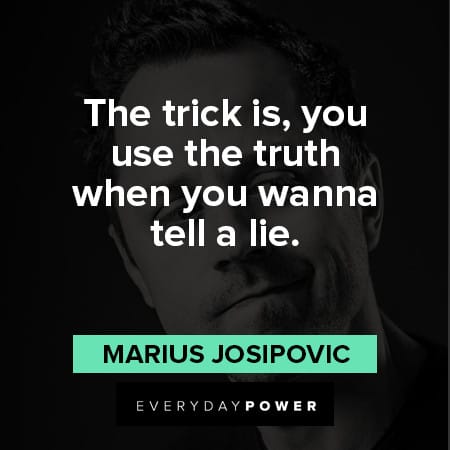 15. "Laundering money. You basically take something worthless and you give it value." — Marius Josipovic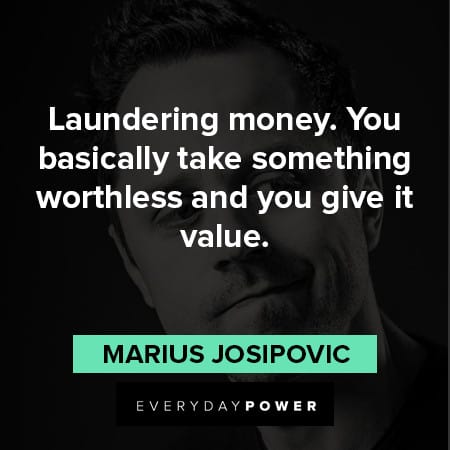 16. "It's not about trust. It's about as few people knowing as possible." — Marius Josipovic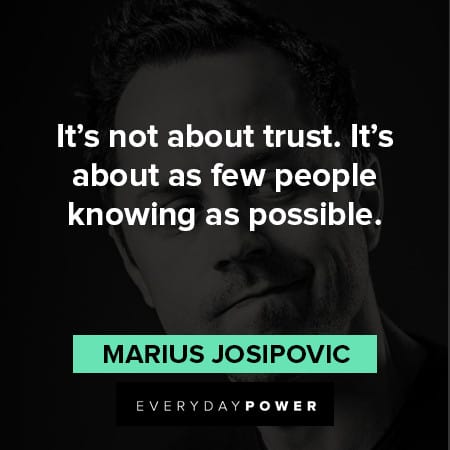 17. "If David Copperfield can make the Statue of Liberty disappear, we can vanish a buffalo from a casino." — Marius Josipovic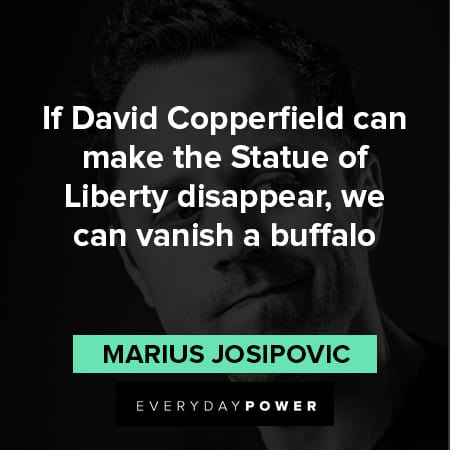 18. "Greed is rarely the wrong answer." — Marius Josipovic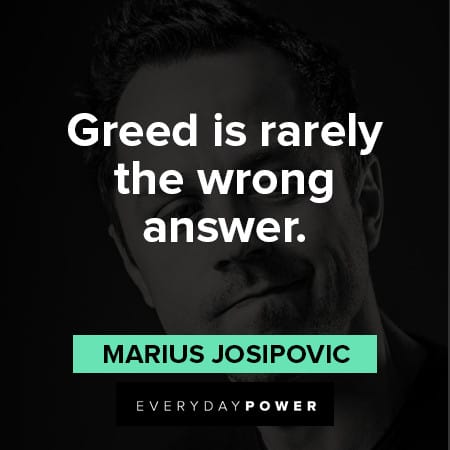 19. "You had loving grandparents. It makes me feel like something's possible." — Marius Josipovic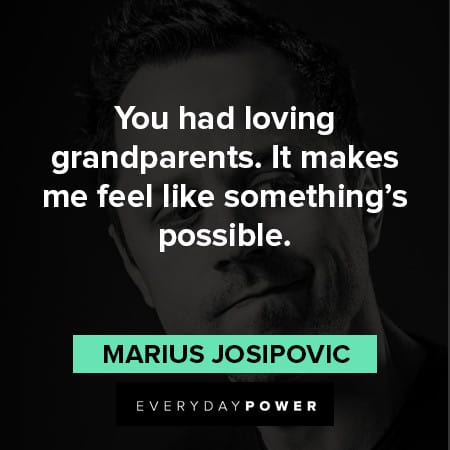 Which of these Sneaky Pete quotes is your favorite?
Fans love its cast members, Giovanni Ribisi, who played Marius Josipović / Pete Murphy, Marin Ireland as Julia Bowman, Shane McRae as Taylor Bowman, and many others who each have their distinct style in making their character standout.
They all delivered outstanding performances as actors and made a great impact in making all the seasons remarkable.
Sneaky Pete ran for three seasons until it was canceled by Amazon Prime for its supposed fourth season.
Many were disappointed upon learning of its cancellation and are hoping for its continuation in the future because of its great casting, plot, and edge-of-the-seat twists and turns.
Despite this, it has still etched a mark on television viewers' minds for its superb plot and the character's great acting.
If you're missing the show, you can re-read these Sneaky Pete quotes and lines anytime.