The Umbrella Academy Quotes to Enjoy Between Seasons
Catch up on the popular Netflix show with these The Umbrella Academy quotes while you wait for the next season.
The Umbrella Academy is a huge hit series on Netflix based on the comic book written by Gerard Wein.
The story focuses on 8 non-biological siblings who have some sort of X-men superpowers.
Together, they are tasked by their weird, unapologetic poster father to protect the world from impending destruction in just a week!!
This show put a heavy emphasis on the humanistic vulnerability of the characters which allows the audience to relate directly with their favorites.
It represents that no matter how strong we think we are, we still need people by our side.
These Umbrella Academy quotes will get you more excited for the upcoming season!
Don't forget to also check out these Atypical quotes that help bring autism into the mainstream media.
If you enjoy this article, check out our most popular quote article, a list of short inspirational quotes for daily motivation.
If you want more motivational quotes, check out our motivational quotes category page.
The Umbrella Academy quotes by Five
1. "We didn't choose this life, we're just living in it." ― Five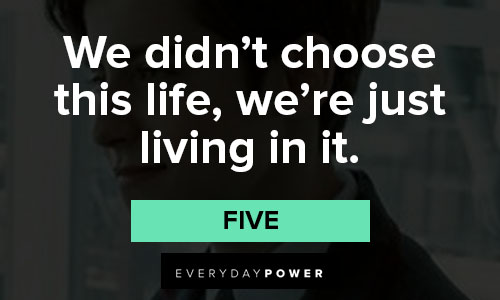 You will also enjoy our article on Klaus Mikaelson quotes.
2. "We all wanted to be loved by a man incapable of giving love." ― Five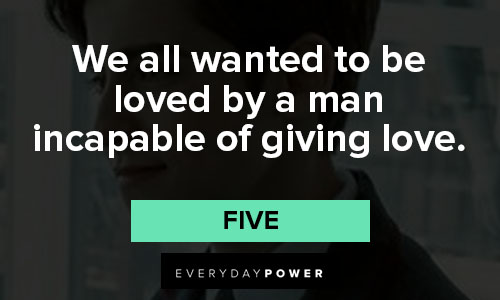 3. "What the hell did we do now?" ― Five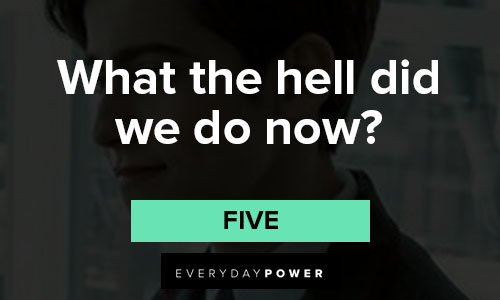 4. "The commission will hunt us down wherever and whenever we go." ― Five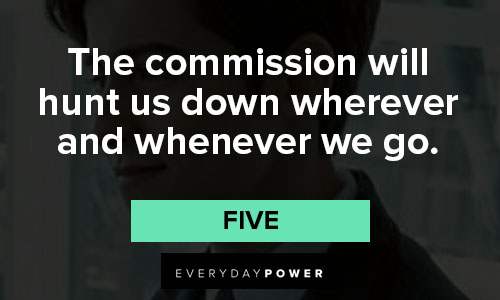 5. "Not that apocalypse, this is a new one." ― Five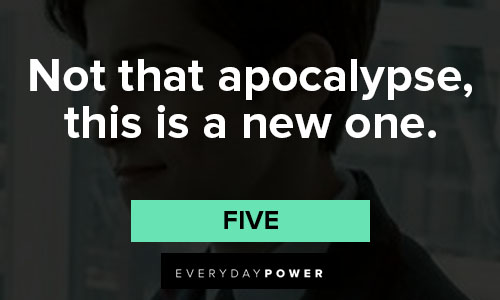 6. "The clock is ticking on doomsday. Just tell me that when I need you, you'll be ready." ― Five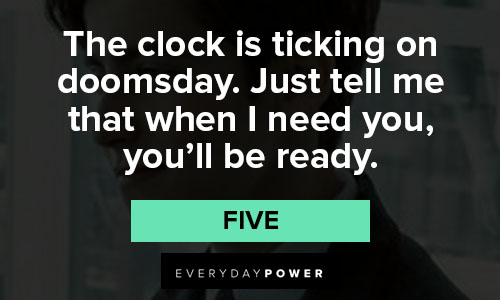 7. "I know what it's like being stuck in time, thinking this is how you are going to live out the rest of your life. On the run, and not knowing if you're ever gonna see the people you love again, and to be in an unfamiliar world." ― Five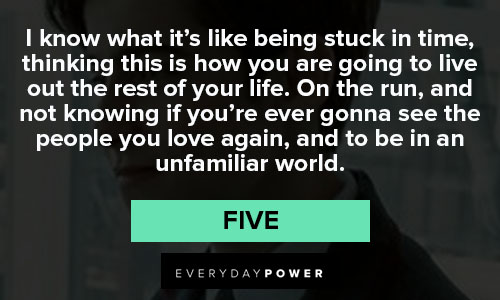 8. "Wonder if it's too late to be un-adopted." ― Five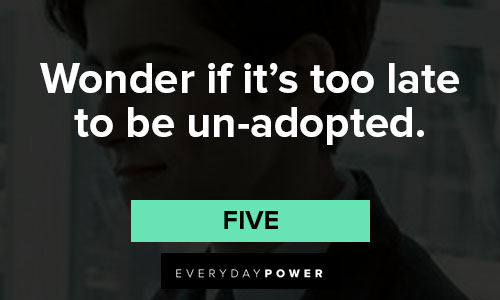 9. "You can either stay here and wait for the IKEA mafia to come back to kill you, or you can come with me." ― Five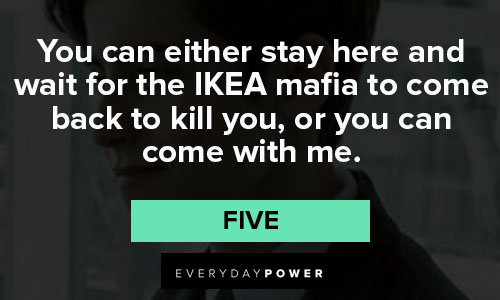 10. "I'd ask what you're up to, Klaus, but then it occurred to me… I don't care." ― Five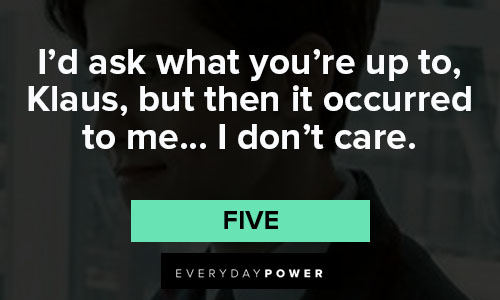 11. "Everything about our family is insane. It always has been." ― Five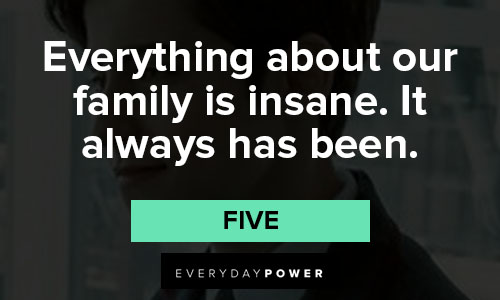 12. "Solitude can do funny things to the mind." ― Five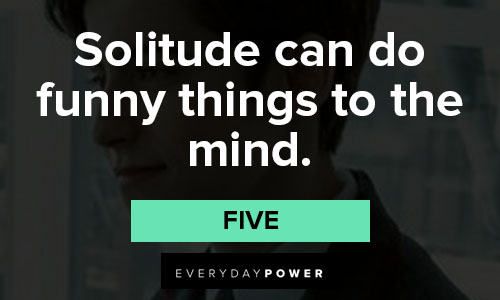 The Umbrella Academy quotes by Klaus
13. "Dad, could you stop playing tennis with Hitler for a moment?" ― Klaus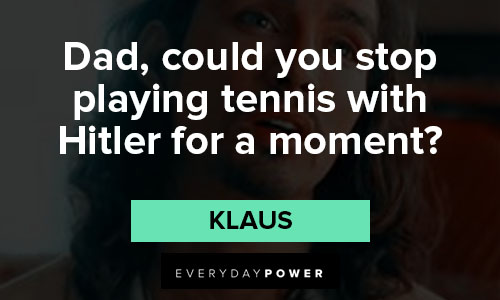 14. "You are depriving some village of their idiot." ― Klaus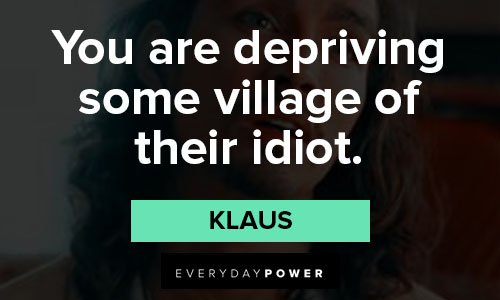 15. "I'm just gonna go murder Mom, I'll be right back." ― Klaus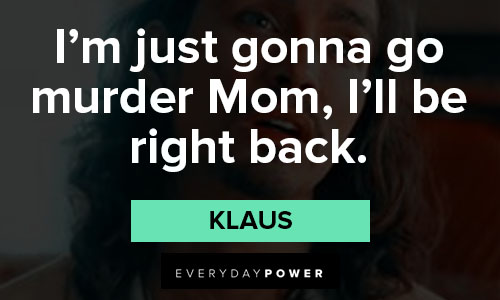 16. "He's dead! Yay!" ― Klaus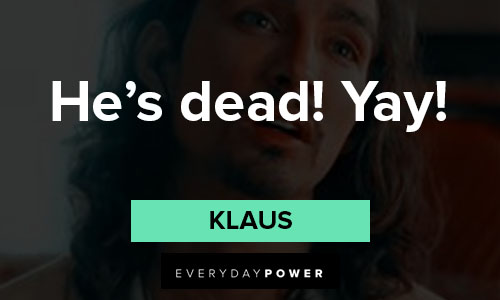 17. "You guys are scarier without the masks." ― Klaus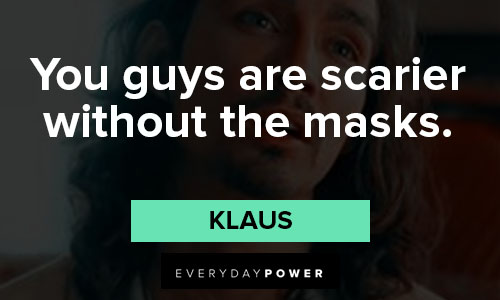 18. "The only thing The Umbrella Academy knows about love is how to screw it up." ― Klaus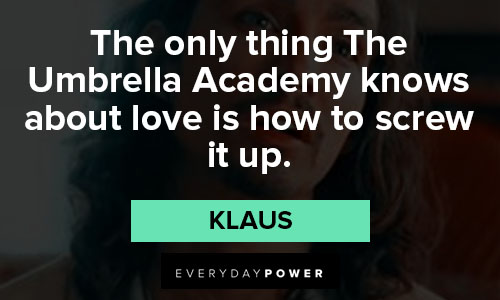 19. "Family barbecues are about to get real weird." ― Klaus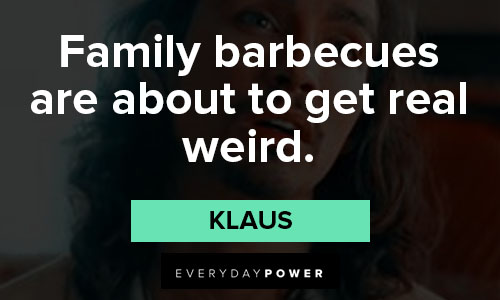 20. "You don't have to join the military to become a man. Don't sacrifice yourself — because I love you." ― Klaus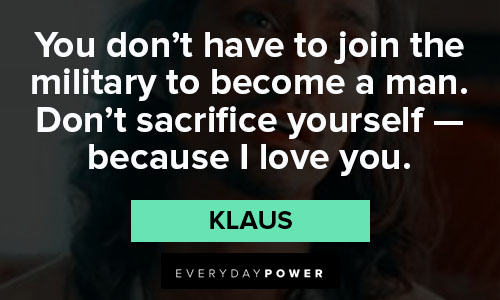 21. "Eternal peace is probably overrated." ― Klaus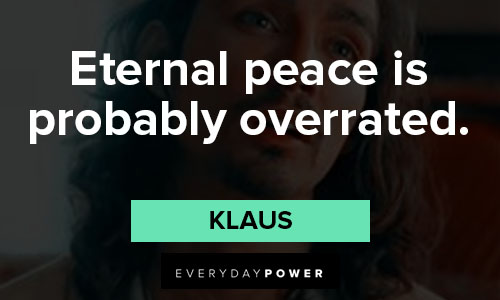 22. "My cult is going to be so pissed… I told them we had until 2019." ― Klaus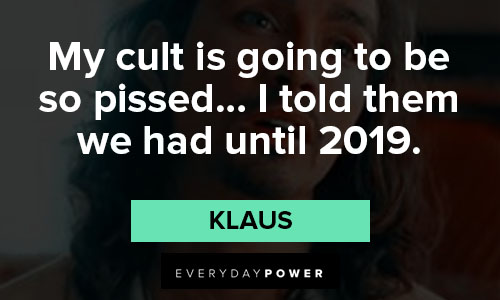 23. "Unfortunately ghosts can't time travel." ― Klaus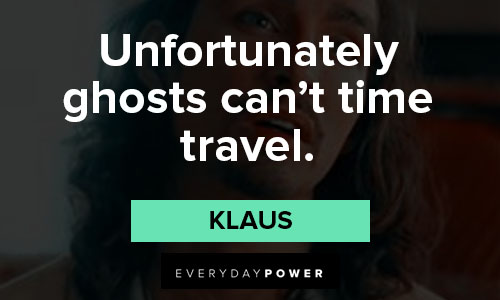 24. "They are gone like a fart that went poof." ― Klaus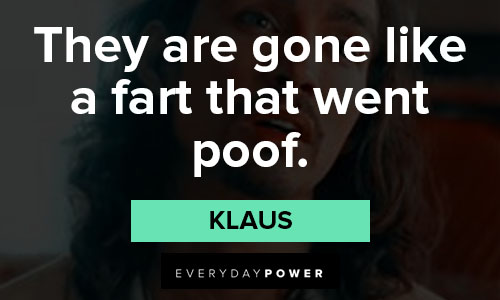 25. "I know this is impossible, but did we all get sexier?" ― Klaus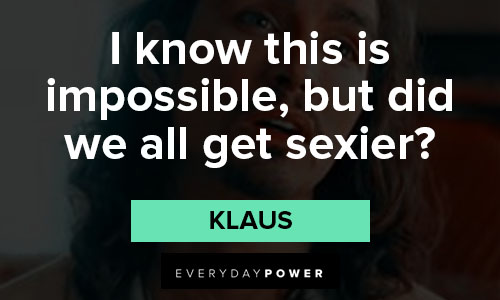 Which of these The Umbrella Academy quotes is your favorite?
The Umbrella Academy is still an ongoing series on Netflix and many fans are biting their lips right now for the upcoming season.
Of course, people should expect a bunch of randomness and quirky sequences that weirdly go well together in the next season.
Will the siblings be able to uncover the secrets of their origin?
Will they finally unravel the mystery of their family and why they were chosen?
We'll have to wait and see!
So, get your devices ready because now is the perfect time to rewatch the season as you wait.
Share these The Umbrella Academy quotes and sayings with your friends to help draw them into the series with you.