Workin Moms Quotes that Every Mom will Relate To
Any mom with a job can relate to these Workin' Mom quotes.
Workin' Moms is the name of a Canadian sitcom that began in 2017.
The show has since been picked up by Netflix and is currently in the process of pre-production for season six.
The show follows our friends in their thirties that are navigating what life is like as busy working moms.
The show has been well received and grown in popularity.
The storylines and characters are relatable and fans can't get enough.
If you're wondering what the show is all about or if it should be on the list for your next Netflix binge session, check out these Workin' Mom quotes below.
Don't forget to also check out these Lupin quotes from the French thriller.
Check out our most popular quote article, a list of short inspirational quotes for daily inspiration.
If you enjoy this collection, check out our inspirational quotes category page.
Workin Moms quotes by Anne Carlson
1. "Shut it, you monster. Your mother's a goddamn angel." — Anne Carlson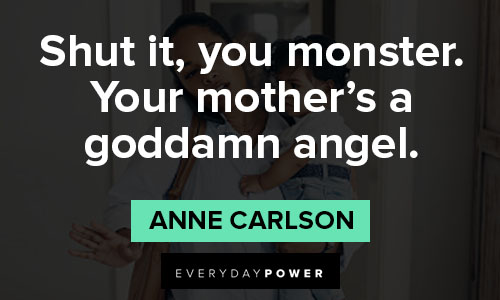 3. "You've been looking a little worse for wear lately….stir-crazy?" — Anne Carlson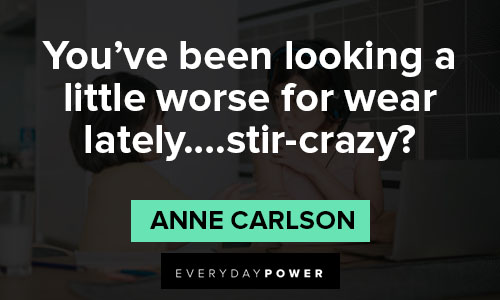 4. "After breastfeeding, I think it's best that you put yourselves away." — Anne Carlson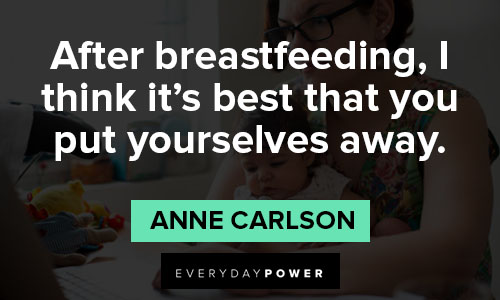 9. "Can we all be brave adults and just admit that babies don't need yoga!?" — Anne Carlson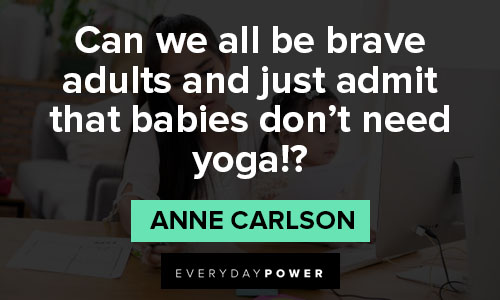 12. "You should really think about changing your diet, your milk stanks." — Anne Carlson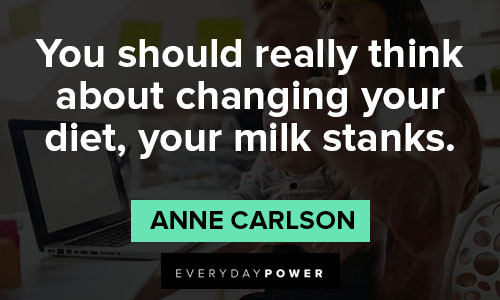 Workin Moms quotes by Kate Foster
10. "'They may be a little deflated but they're not throwing in the towel. I like 'em'" — Kate Foster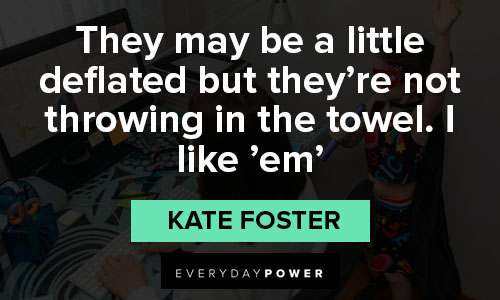 11. "I tell you I want a new nanny and now you wanna kill my dog." — Kate Foster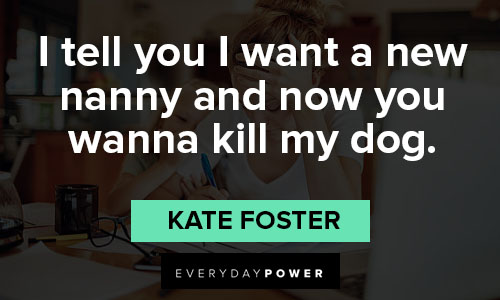 13. "I love you buddy, but mommy is gonna check a little bit of email- not because I'm not dedicated to your walking development but because it's boring." — Kate Foster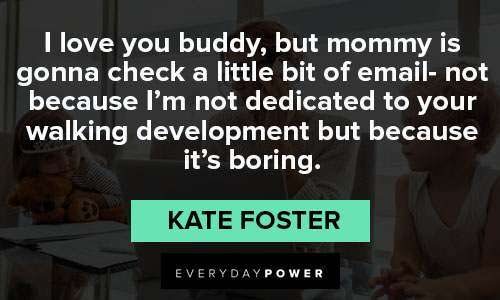 2. "Can't tell you how strange it is to get pregnant right at the top of my game." — Kate Foster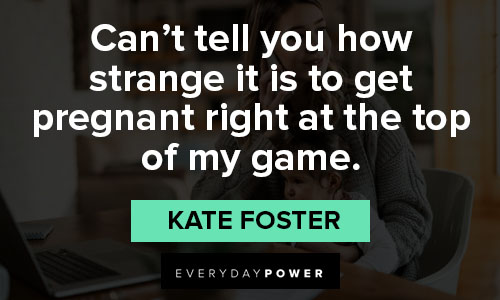 5. "Look, they're not winning any blue ribbons, okay, but they stuck in there. You know, they may be a little deflated, but they're not throwing in the towel." — Kate Foster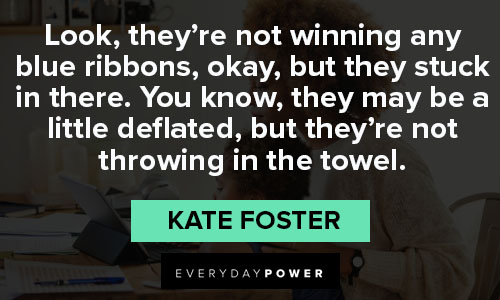 7. "You can't let the animals run the zoo." — Kate Foster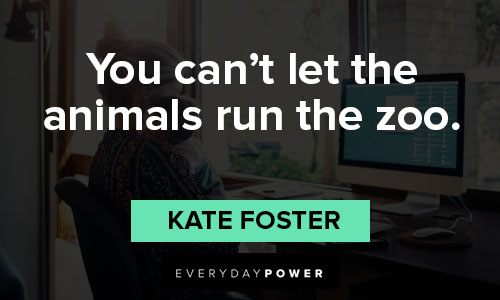 Workin Moms quotes by Frankie Coyne
14. "Not kill me. I'm not suicidal. Just leave me brain dead for like a week, you know? Like a brain dead vacation!" — Frankie Coyne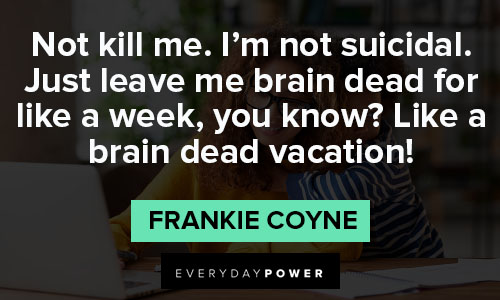 6. "I feel like a proud show dog that didn't understand her days were numbered. Like, look at these things; it's just like chicken skin." — Frankie Coyne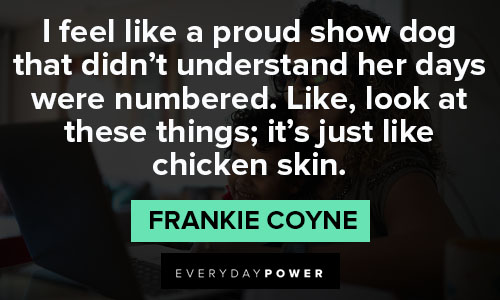 More Workin Moms quotes
8. "No, of course not. Childbirth is way harder." — Jenny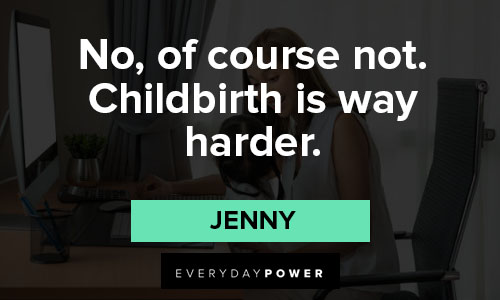 15. "Listen, I don't even know if I'm a good mom but I'm not getting out of this crib. I don't know what I am, but I'm damn sure you're not the determining factor in that."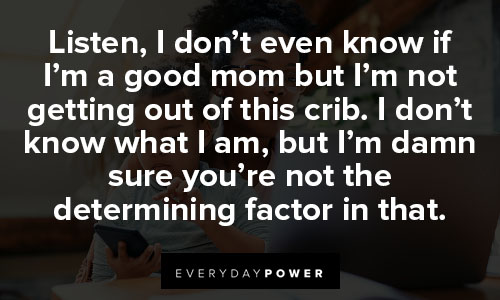 16. "Nobody says we have to be connected to our kids all the time."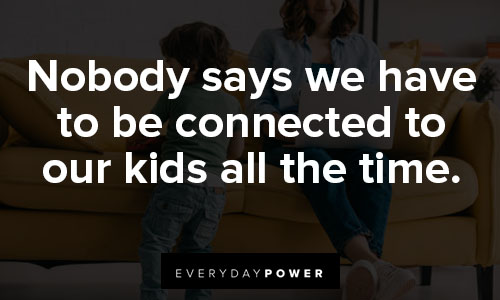 17. "I know something's wrong with me. Not wrong, broken."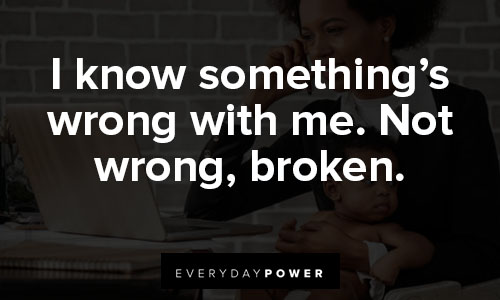 18. "Secrets in marriage are like flees on a bed. You'll both be sleeping on the couch."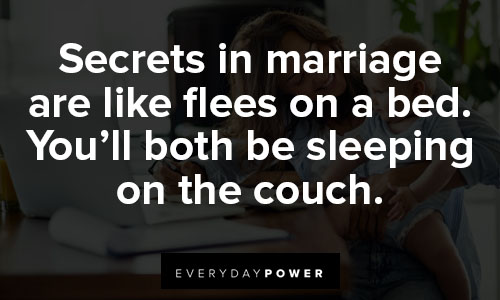 Which of these Workin Moms quotes is your favorite?
Season five of Workin' Moms left fans with a cliffhanger that has them antsy for the next season to arrive.
If you've never watched it before, it's one of those shows that people end up binge-watching entire seasons of in one day.
If you're looking for a new show that touches on real-life while being something you can laugh at and enjoy, Workin' Moms might be the show you're looking for.
If you could relate as you read through the quotes, it's worth checking out the show.
Then you can find your own Workin' Mom quotes and sayings to enjoy, laugh at, and be encouraged by.