Harry Styles Quotes to Inspire and Encourage You in Life
If you don't know who Harry Styles is, you've been living under a rock. Just kidding. Enjoy these Harry Styles quotes.
Harry Styles, is most famous for being a member of the former group One Direction. He is a British musician who took the world by storm with the group. And while One Direction is no longer together, Harry Styles is still making music as a solo musician.
Styles uses his platform not only to spread his music but also to support causes that he cares about. He's helped with everything from Cancer to raising money for water wells in 3rd world countries.
Don't forget to also check out these Ed Sheeran quotes that will put a smile on your face.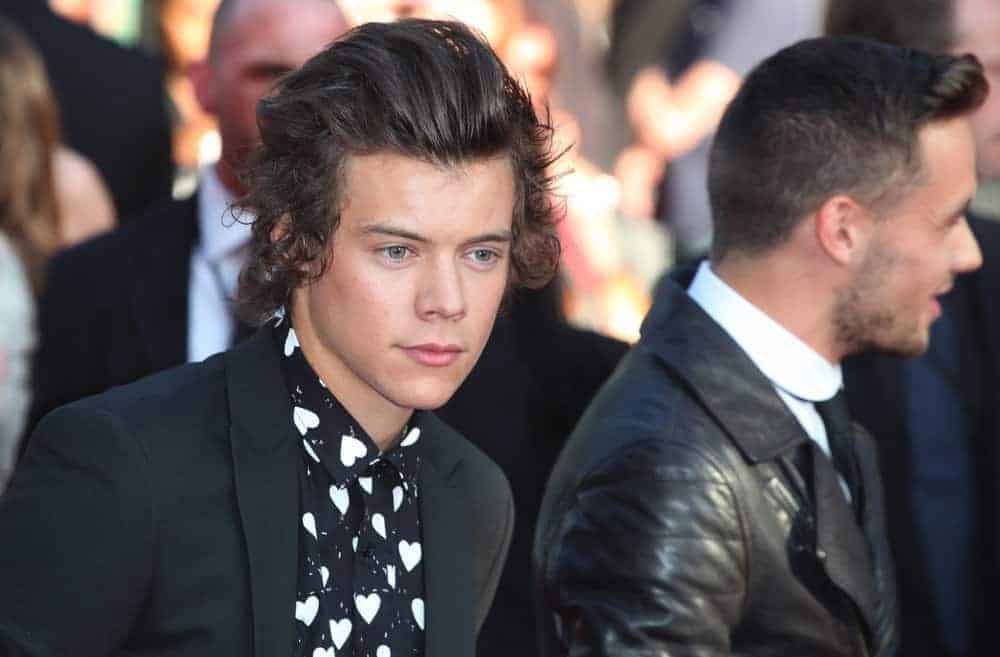 Harry Styles Quotes About Love
1. "Be a lover. Give love. Choose love. Love everyone, always." – Harry Styles
2. "I don't think you can really define love." – Harry Styles
3. "Don't choose the one who is beautiful to the world. But rather, choose the one who makes your world beautiful." – Harry Styles
4. "I want a girl who respects herself. It means her standards are high and if I fit them then I'd be honored. If she's easy then what does that say about me?" – Harry Styles
5. "Truth is, I don't mind getting a black eye or a broken arm for a girl as long as she's there to kiss it after." – Harry Styles
6. "A real girl isn't perfect and a perfect girl isn't real." – Harry Styles
7. "I like having someone I can spoil." – Harry Styles
8. "I wouldn't say I could fall in love at first sight, but maybe I just haven't done that yet." – Harry Styles
Inspirational Harry Styles Quotes
9. "A dream is only a dream.. until you decide to make it real." – Harry Styles
10 "It only takes a second to call a girl fat and She'll take a lifetime trying to starve herself.. think before you act."- Harry Styles
11. "We have a choice..To Live or To Exist." – Harry Styles
12. "I think you have to take me for me. I am who I am." – Harry Styles
13. "If you believe in something, then you shouldn't give up on it." – Harry Styles
14. "It all comes out in the wash." – Harry Styles
15. "Remember like where you've come from. Know who you are." – Harry Styles
16. "I think you should not be scared of embarrassing yourself, I think it builds character." – Harry Styles
17. "Don't listen to the haters!" – Harry Styles
18. "You have a choice where you can either be all right to someone or you can be a little bit nicer, and that can make someone's day." – Harry Styles
19. "If everyone was a little bit nicer to people, the world would be a much better place." – Harry Styles
Wise Harry Styles Quotes
20. "The difference between doing something and not doing something is doing something." – Harry Styles
21. "Any time that you can make someone who potentially might not feel as great about themselves as they should, feel better about themselves, I think that's always a positive thing." – Harry Styles
22. "Trick Or Treat People With Kindness." – Harry Styles
23. "Age is just a number; maturity is a choice." – Harry Styles
24. "Dreams come true if you keep on dreaming." – Harry Styles
25. "You can't bribe the door on your way to the sky." – Harry Styles
26. "Sooner or later we all will be gone, why don't you stay young?" – Harry Styles
27. "Despite the company outside, I believe in equal rights for everyone. I think God loves all." – Harry Styles
Harry Styles Quotes About Music
28. "There is a song for every emotion." – Harry Styles
29. "You get a lot of who you are as a musician across through the music you write. If you're writing your own music, then it's important to be really honest." – Harry Styles
30. "You're always going to write and draw inspiration from things that you're feeling, things that you've felt. It's kind of impossible unless you're writing a song and there's that exact scenario that you're trying to write a song for." – Harry Styles
31. "I think when you're writing songs, it's impossible not to draw on personal experiences, whether it be traveling or girls or anything. Just emotions." – Harry Styles
Funny Harry Styles Quotes
32. "Quite a lot of the girls I get photographed with are just friends and then, according to the papers I have, like, 7,000 girlfriends." – Harry Styles
33. "Never make eye contact with anyone while eating a banana." – Harry Styles
34. "Eating toast in the shower is the ultimate multitask." – Harry Styles
35. "I like girls who have two eyes." – Harry Styles
36. "I quit shoelaces a long time ago." – Harry Styles
Harry Styles Quotes About Fame
37. "I don't want to be one of those people that complains about the rumors. I never like it when a celebrity goes on Twitter and says, 'This isn't true!' It is what it is, I tend not to do that." – Harry Styles
38. "I hate the word famous because it has no substance." – Harry Styles
39. "The fans just continue to be absolutely incredible. They just surprise us all the time with just how amazing that they are." – Harry Styles
40. "If you can take a step back from it and kinda see [fame] for what it is, then you don't start believing that this is just life." – Harry Styles
41. "You're never going to get used to walking into a room and have people screaming at you. There are a lot of things that come with life you could get lost in. But you have to let it be what it is. I've learned not to take everything too seriously." – Harry Styles
42. "Please don't forget us, we will always be here for you, you guys are the most incredible fans." – Harry Styles
43. "I feel like when people label people as famous, they take away a lot of substance that they have as a person. So you don't remember someone as 'He was funny', or 'They were really nice and giving'. It's like 'They were famous', and then it becomes a thing where anything after that, whatever you choose to do afterward… if it's not as famous, or more famous than it was before. it's considered a failure. And that's a shame, because it's not a failure, always." – Harry Styles
More Harry Styles Quotes
44. "I've got a really good family, I've got great friends around me." – Harry Styles
45. "I have a lot of friends and some of them are girls and apparently I'm dating all of them." – Harry Styles
46. "I study rainbows." – Harry Styles
47. "Everyone should love themselves & shouldn't strive for perfection." – Harry Styles
48. ''I don't think I've found anything that feels as good as performing. It'd be fun to try and find it.'' – Harry Styles
49. "A short skirt and lots of makeup won't impress me." – Harry Styles
50. "I like things that involve skill and I love anything that's a bit of a challenge." – Harry Styles
Did you enjoy those Harry Styles quotes?
Are you ready to break out the old One Direction songs to listen to them or tune into his recently released album? Even though he's still pretty young, at 26, he does have some great lessons that people can learn from him. And, of course, you can also just enjoy some of his silly quotes as well — like eating toast in the shower.
If you're a Harry Styles fan, most of these probably weren't new to you. If you've never heard of him before, this is a great time to dive in and give his music a shot. But even more important than music, remember his lesson to treat people with kindness.
So, which of these Harry Styles quotes and lyrics resonated with you best? Do you have any other inspirational quotes to add? Let us know in the comment section below.
October 26, 2020 7:00 AM EST
Be the first one to leave a comment!