Band Quotes To Keep You Rocking
September 14, 2022 7:00 AM EST
We all have different ways of grooving, and these band quotes will get you in your groove.
There is usually something undeniably cool about somebody who is in a band. Bands have the power to do more than just perform music.
Many people feel inspired by their favorite band.
Young people hang posters of their favorite artists because they feel drawn to them.
From childhood, we grew up seeing rock bands, hip hop groups, dance crews, and various other team-based performances, and it is human nature to want that type of connection and shared vision.
We are at our best when we are working with others and bands remind us of this.
Bands are all about synergy and the beautiful irony that some of the best bands are made up of people who do not get along well in real life.
Check out these 50 band quotes.
Don't forget to also check out these music quotes on how it heals our souls.
Check out our most popular quote article, a list of short inspirational quotes for daily inspiration.
If you enjoy this collection, check out our inspirational quotes category page.
Life in a band quotes
1. "No band is special, no player royalty."- Krist Novoselic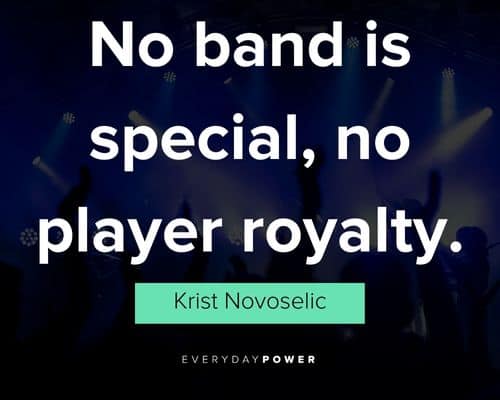 You will also enjoy our article on Rock & Roll quotes.
2. "I've said this over and over again, but I love being in a band."- Ringo Starr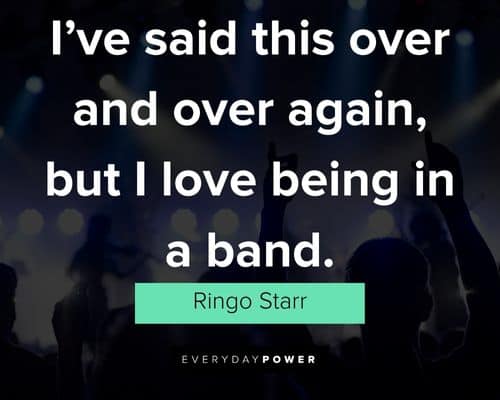 3. "You don't need a band to do hip-hop; you only need a DJ." – The-Dream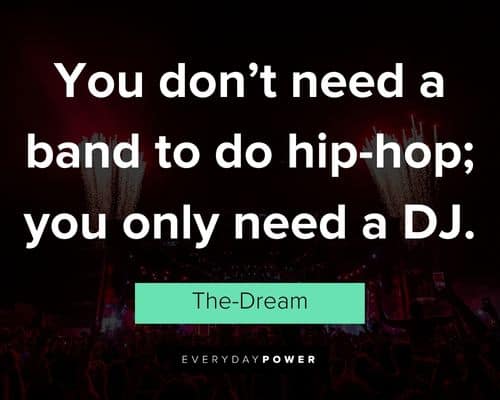 4. "I left school and didn't go to university to be in a band." – James Acaster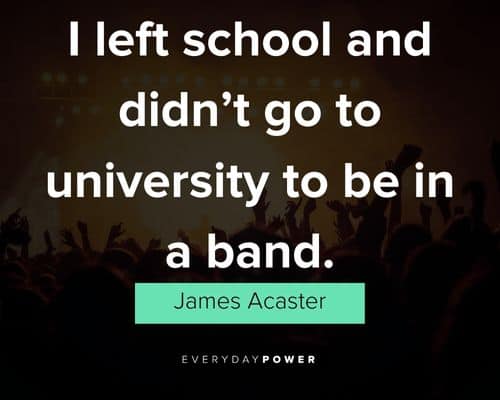 5. "I dropped out of college when i was 18 to be in a band." – Brody Jenner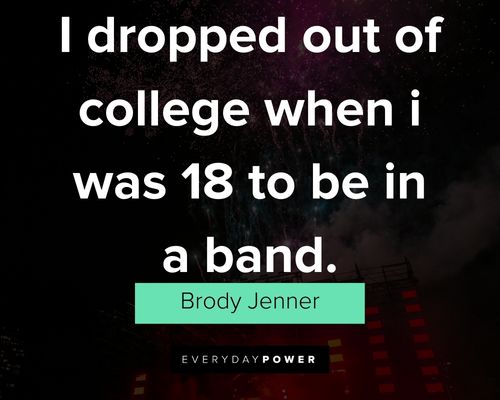 6. "I'm a one-man band!" – Jose Feliciano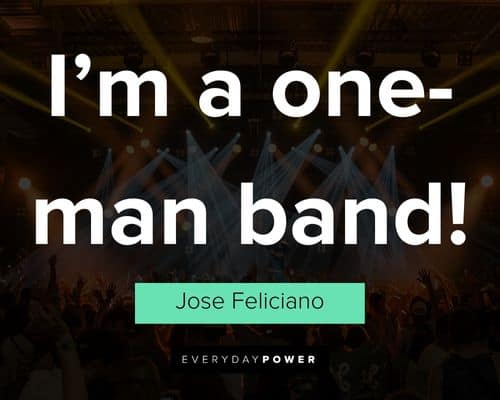 7. "Finding a good band is Iike finding a good wife. You got to keep trying till you find the right one." – Ace Frehley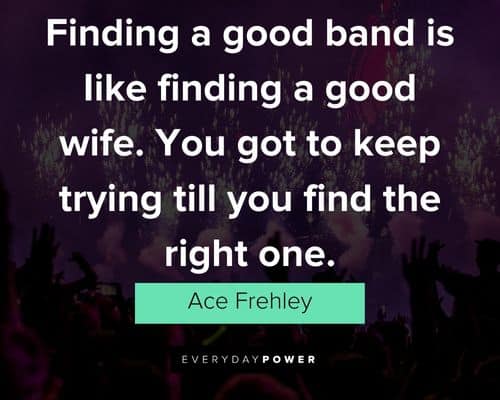 8. "We just want to be a band and play good music." – Ronnie Van Zant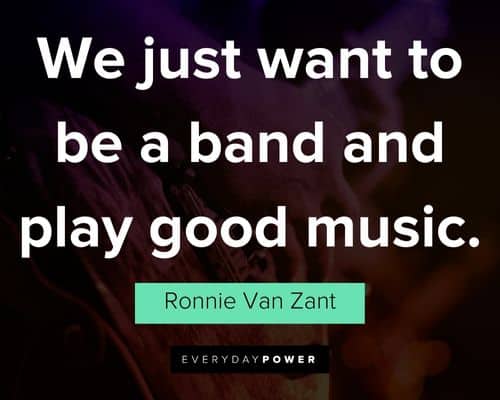 9. "I've been through a lot of experiences in my life being in the biggest band in the world." – David Bryan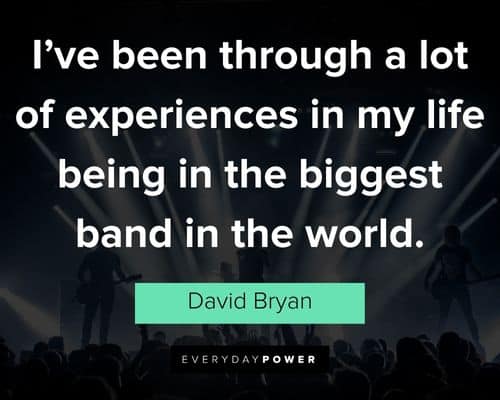 10. "Being in a rock band, I feel a certain responsibility to have a weird haircut. I mean, who else gets to do that?" – Win Butler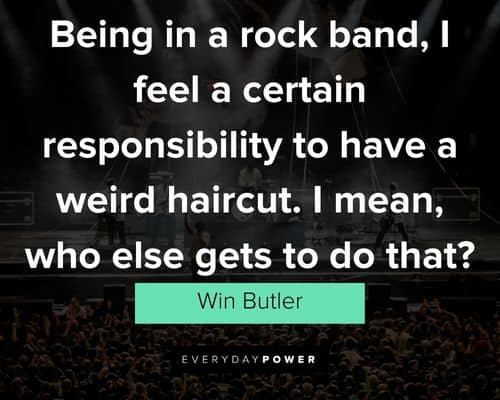 11. "Having a visual element to your band is a good thing." – Billy Gibbons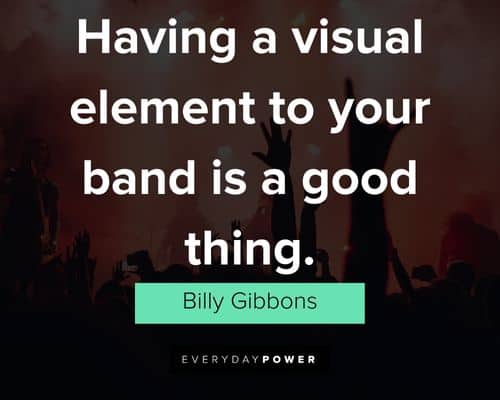 Best band quotes
12. "We're not arrogant, we just believe we're the best band in the world." – Noel Gallagher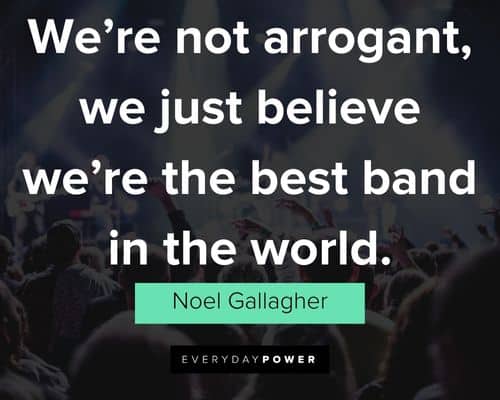 13. "Music should not be a contest, it should be an individual thing that each band is putting out from within themselves." – Chuck Schuldiner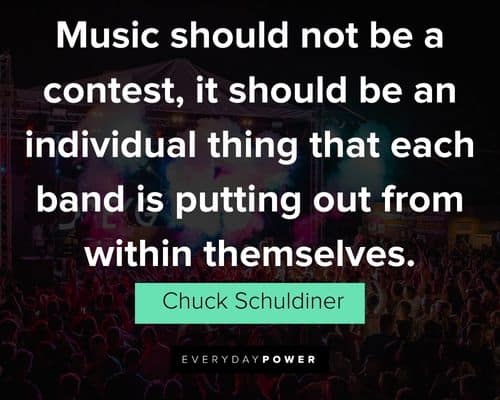 14. "All of a sudden, someone threw me in front of this rock and roll band. And I decided then and there that was it. I never wanted to do anything else." – Janis Joplin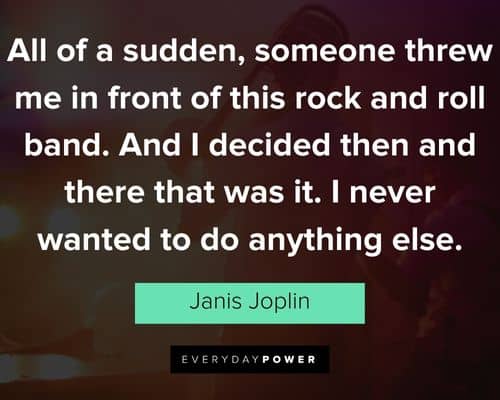 15. "I'm in this band to give volume to various struggles throughout the world. To me, the tension in this band is a minimal sacrifice." – Zack de la Rocha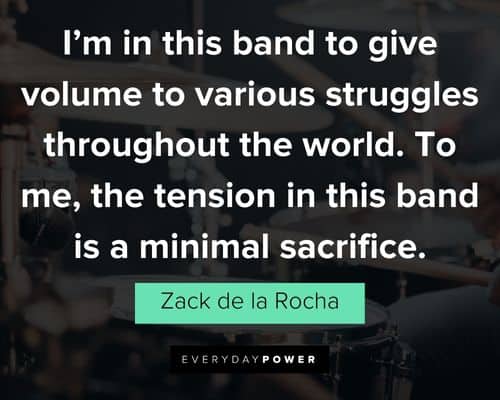 16. "I love to have a band, but dancers are my priority because I really want a show, you know?"-Zara Larsson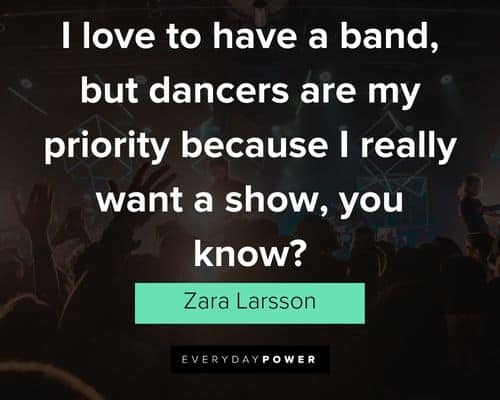 17. "You can't be afraid of getting old. Old is good, if you're gathering in life. Our band is good at understanding that equation." – Bruce Springsteen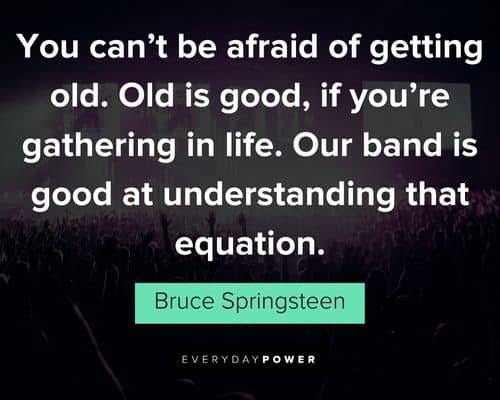 18. "I never have any problem getting enthusiastic with a good song and a good band." – Waylon Jennings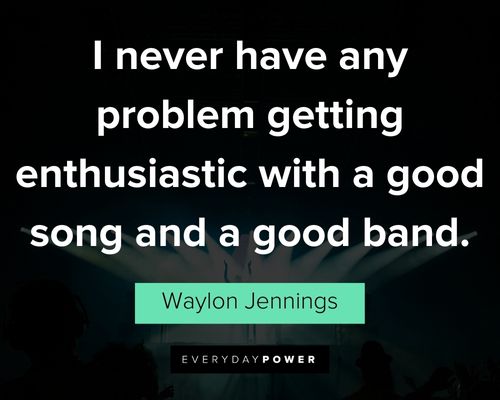 19. "I reckoned I could meet more girls being in a band than playing soccer." – Roger Taylor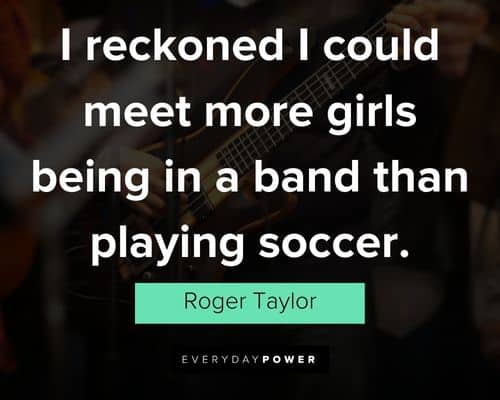 20. "If Beethoven and Bach hooked up with Mozart and made a band, they could be a distant runner up to The D." – Jack Black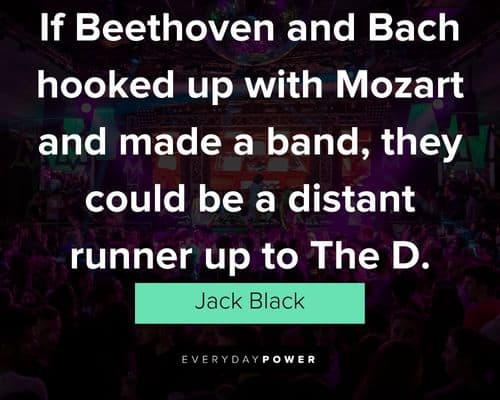 21. "It was great being together as a band, but much more difficult being brothers than it was being in a band." – Barry Gibb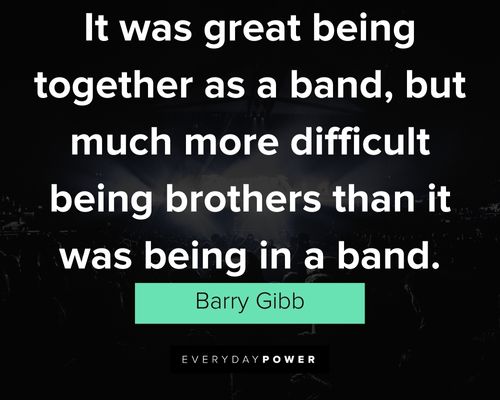 22. "There has to be an element of danger, or at least an element of intrigue, for a band to be interesting." – Mike Patton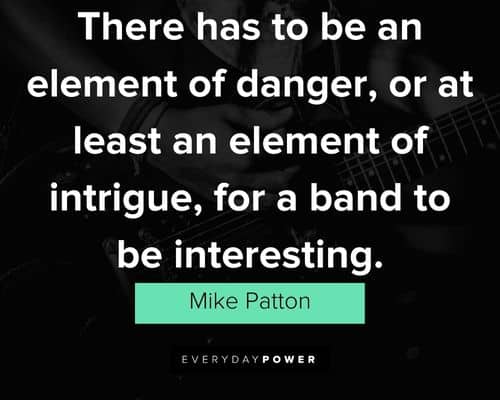 Band quotes about the power of a good band
23. "The great thing about rock-n-roll is you realize the top of the mountain is big enough for more than one band." – Paul Stanley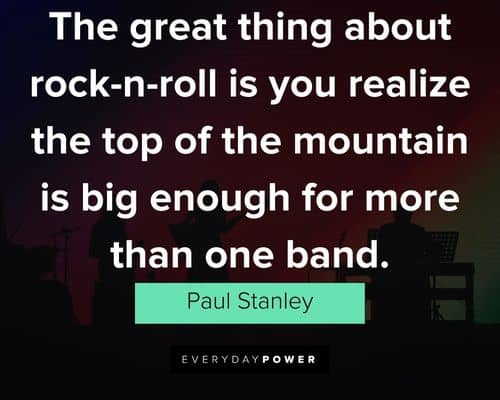 24. "Disco is the first technology music. And what I mean is that 'disco' music is named after discs, because when technology grew to where they didn't need a band in the clubs, the DJ played it on a disc." – will.i.am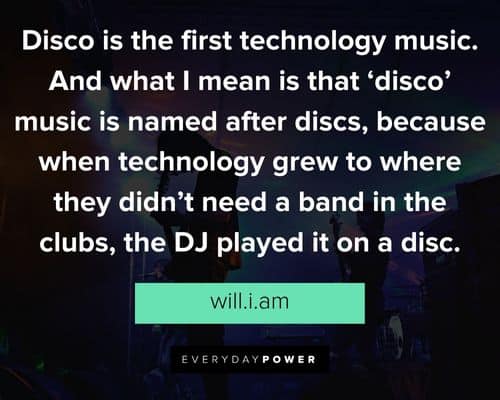 25. "Rock and roll doesn't necessarily mean a band. It doesn't mean a singer, and it doesn't mean a lyric, really. It's that question of trying to be immortal." – Malcolm Mclaren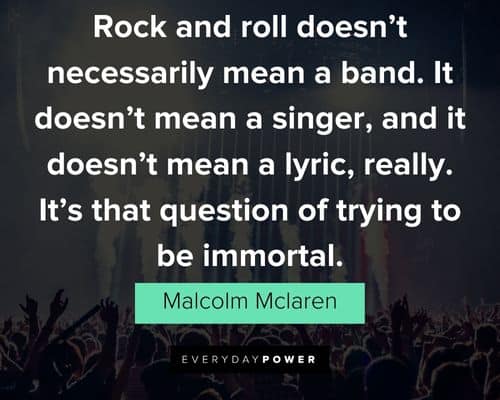 26. "I used to love Kurt Cobain, when he was telling people we're a pop band. People would laugh, they thought of it as good old ironic Kurt. But he wasn't being ironic." – Bono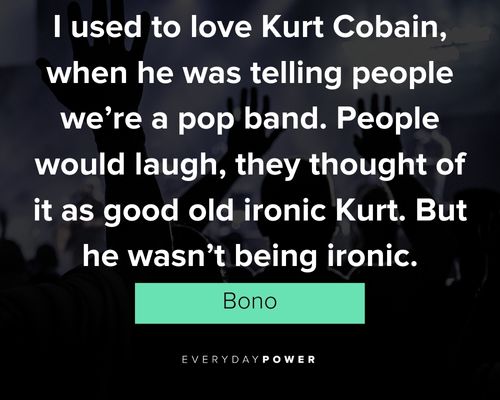 27. "I grew up playing about 15 instruments and the way that I was able to accomplish that was by cutting my classes, hanging out in the band room all day, and going from one instrument to the next to the next, until I learned how to play everything by ear." – Flavor Flav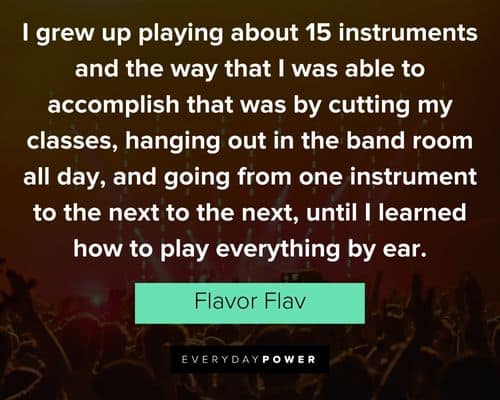 28. "I was extreme… from skateboarder to hip-hopper to rave child to lead singer of a rock band – I did it all, and all at the same time." – Pink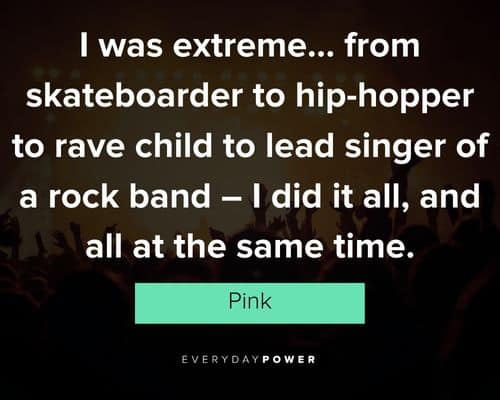 29. "Pity speaks to grief more sweetly than a band of instruments." – Bryan Procter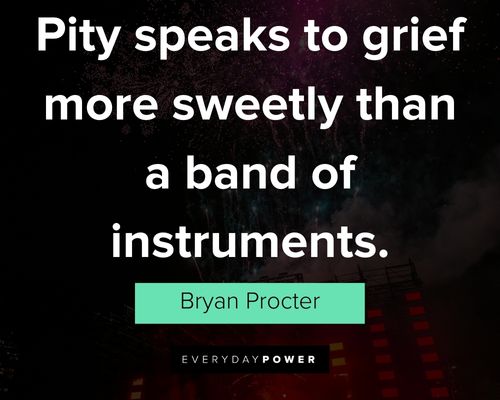 30. "I still think the best metal bands have a blues feel. The first Black Sabbath album is kind of a bludgeoning of blues. Deep Purple also started out as a blues band." – Greg Ginn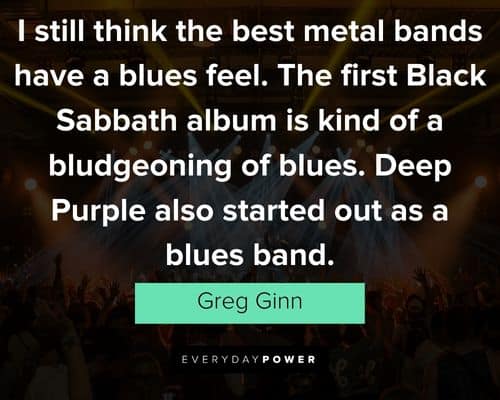 31. "We have people in the band who don't drink or do drugs… some of us like to go sightseeing." – Mike Shinoda
32. "Just because the gender of the vocalist is the same, that doesn't actually tell you anything about the sound of the band." – Alissa White-Gluz
33. "I don't do drugs anymore… than, say, the average touring funk band." – Bill Hicks
34. "There's poetry in being the band that can sell out Wembley but also makes a record in a garage. I don't like doing what people expect me to do." – Dave Grohl
35. "My job is not babysitting people; my job is focusing on making the best band I possibly can." – Jerry Only
'Who is Your Favorite Band?' Band Quotes
36. "Over all our happy country – over all our Nation spread, Is a band of noble heroes – is our Army of the Dead." – Will Carleton
37. "U2 – that's a band that never should have existed. There's no life experience in any of their songs." – John Lydon
38. "I'm obsessed with Radiohead. They're just the greatest band on the planet." – Aaron Paul
39. "Gojira is my favorite band of all time; they're lovely, I've seen them live two times. I also love Mastodon and the Refused as well." – Aurora
40. "It's only people that aren't goths that think the Cure are a goth band." – Robert Smith
41. "The only thing that's really riled me up in the last ten years has been the White Stripes. That's the one band that's gotten me competitive, and that's good." – Courtney Love
42. "I always wanted to be in a band with a bunch of dudes who loved Green Day and all that." – Ashton Irwin
43. "You can be in the band, you can go buy your own guitar strings at Guitar Center, you can go and do everything the boys can do and you're not the oddity anymore." – Nita Strauss
44. "Aerosmith is such a powerful band; I mean, it's like a steam locomotive." – Joe Perry
45. "I think the Beatles are a lot of people's favorite band." – Miranda Cosgrove
46. "The Beatles are the most credible band in the history of music." – Ryan Tedder
You might also enjoy these Dave Matthews quotes from the iconic musician.
Band quotes about the importance of the drummer
47. "But primarily, the drummer's supposed to sit back there and swing the band."-Buddy Rich
48. "The drummer is the backbone of the band and is the real underrated one."-Bernard Sumner
49. "It was that famous joke: What's the last thing the drummer said before he got kicked out of the band? 'Hey, I wrote a song.'"-Dave Grohl
50. "You don't have to be a great drummer to be the most important guy in the band."-Mike Portnoy
Band Quotes For Band Performers
51. "Traveling with a big band is like being an inmate in a traveling zoo." ― Hoagy Carmichael
52. "Bands today have to learn their craft by putting the hard work in that we did when we were young performers." ― Elton John
53. "The regular rhythm and upbeat tunes of military music or marching bands positively affect your mood even if you don't actually 'enjoy' listening to it." ― Liz Miller
54. "I'm my own worst critic, and I think everyone in the band is a perfectionist." ― Adam Jones
55. "When we started the band, it was because we were waiting for a sound that never happened. We got tired of waiting, and we decided to just do it ourselves." ― Mike Shinoda
56. "I'm about as privileged as you can get. I'm a white, male, heterosexual frontman of a rock band." ― Dan Reynolds
57. "Bands always call me when they are in need of a boost and I come in and put them back on top." ― Nile Rodgers
58. "A band is as solid as its drummer is." ― Joey Kramer
59. "Marching band, the sport for intelligent people." ― Severe Heta
60. "I'm my own worst critic, and I think everyone in the band is a perfectionist." ― Adam Jones
Which of these band quotes is your favorite?
Admit it.
At some point who hasn't tried to start a band?
We say "Hey, I can do this!"
We come up with 25 band names.
We assign instruments to ourselves and bandmates.
We imagine our band logo on t-shirts and posters.
This is part of what makes being in a band special; the idea of a group of individuals can come together to create something as a collective that becomes larger than themselves.
However, good intentions do not always create good music.
New bands come and go every day.
As fans, we will continue to be bombarded by the so-called "hot" exclusive gimmicks, fads and waves that are copied and ridden by the hour.
That said, the experience of going through the search, wading through the murky waters of trash music and finally discovering the band that speaks to you is one of life's joys.
Who are your favorite bands?
Do you have any other band quotes and sayings to add?
Let us know in the comments.