25 Jack Welch Quotes on Business and Success
There's a lot we can learn about business and success from these Jack Welch quotes.
Jack Welch was the Chairman and CEO of General Electric for twenty years.
He was highly successful at growing the business during that time and retired with what was estimated as an approximately $420 million severance package.
Not only was he highly successful at business, but he was also a high achiever from a young age, playing multiple sports in school.
Welch was a hard worker who was able to see what needed to be done in order to achieve results.
He wrote a book in his later years sharing his knowledge, which is also covered in these Jack Welch quotes.
Don't forget to also check out these Iyanla Vanzant quotes from the best selling author.
If you like this article, we suggest you explore our most popular quotes article, a list of short inspirational quotes for daily encouragement.
Look through our complete collection of inspirational quotes here.
Wise Jack Welch quotes
1. "Face reality as it is, not as it was, or as you wish it to be." – Jack Welch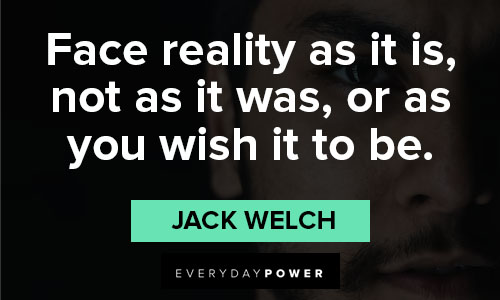 2. "When the rate of change inside an institution becomes slower than the rate of change outside, the end is in sight. The only question is when." – Jack Welch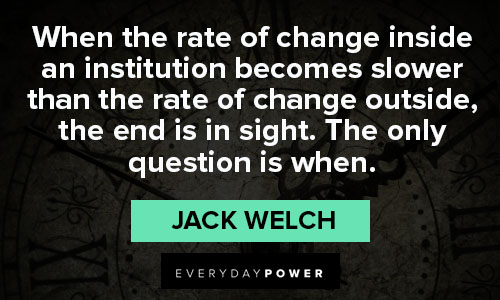 3. "If you don't have a competitive advantage, don't compete." – Jack Welch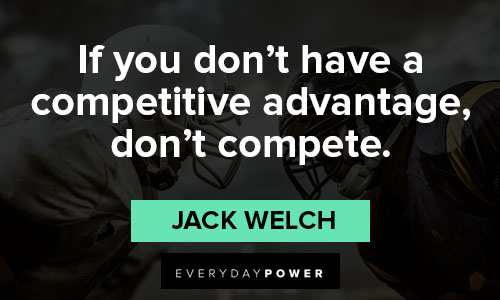 4. "Leadership, very simply, is about two things: 1. Truth and trust. 2. Ceaselessly seeking the former, relentlessly building the latter." – Jack Welch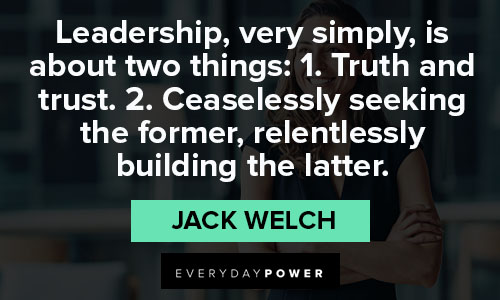 5. "Good business leaders create a vision, articulate the vision, passionately own the vision, and relentlessly drive it to completion." – Jack Welch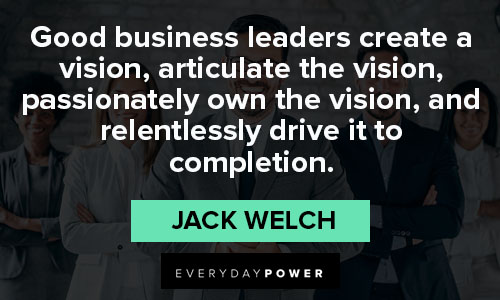 6. "People development should be a daily event, integrated into every aspect of your regular goings-on." – Jack Welch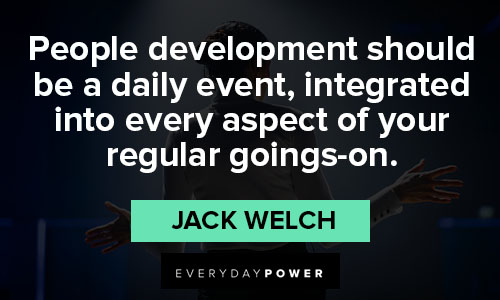 7. "Change before you have to." – Jack Welch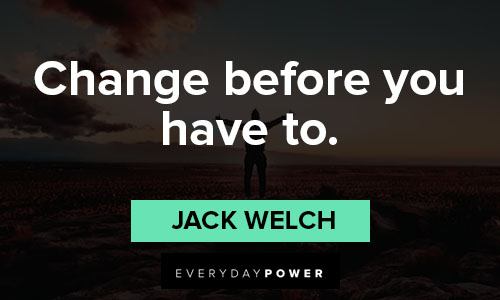 8. "Every job you take is a gamble that could increase your options or shut them down." – Jack Welch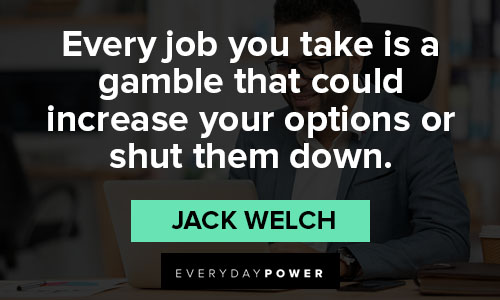 9. "I've learned that mistakes can often be as good a teacher as success." – Jack Welch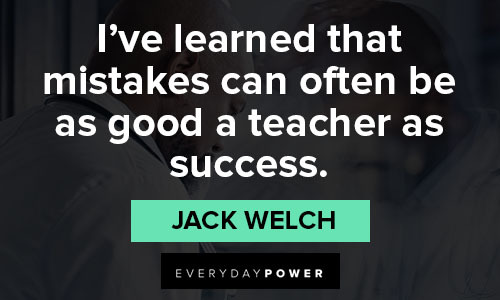 10. "Life is too short to spend every day doing something you don't love." – Jack Welch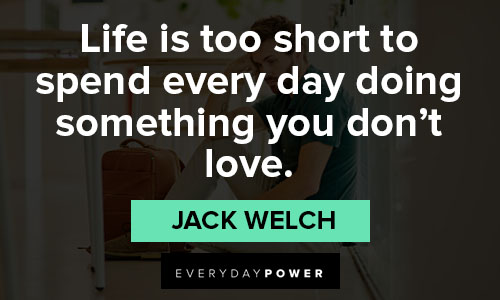 Inspiring Jack Welch quotes
11. "A leader's job is to look into the future and see the organization, not as it is, but as it should be." – Jack Welch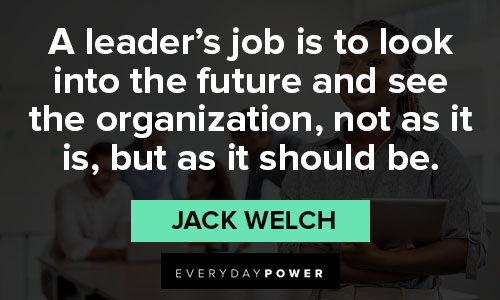 12. "Take every opportunity to inject self-confidence into those who have earned it. Use ample praise, the more specific the better." – Jack Welch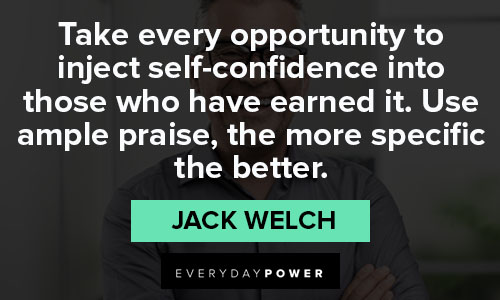 13. "Indeed, the biggest winners in the world are those who answer yes to the question, Am I living the life I choose?" – Jack Welch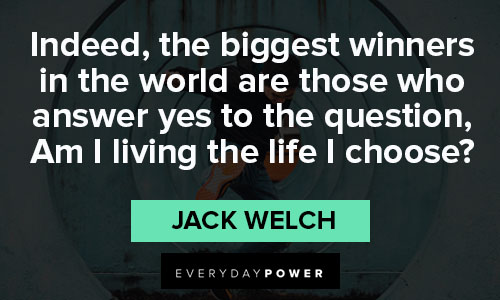 14. "Look, winning and losing can't be quantified. They are states of mind, and losing happens only when you give up. Seen that way, then, the world can be filled with winners, and there is room for them all." – Jack Welch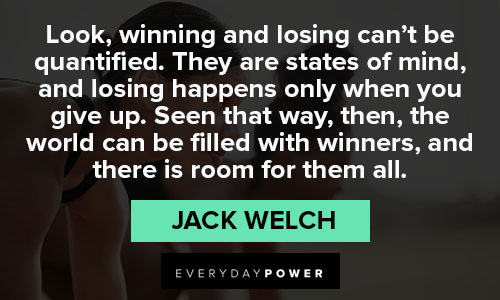 15. "Control your own destiny or someone else will." – Jack Welch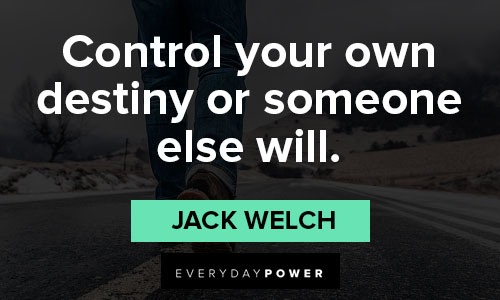 16. "Effective people know when to stop assessing and make a tough call, even without total information. Little is worse than a manager who can't cut bait." – Jack Welch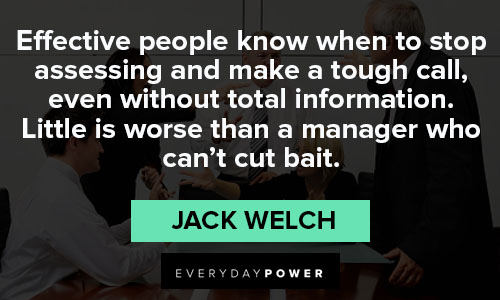 17. "When you were made a leader, you weren't given a crown, you were given the responsibility to bring out the best in others." – Jack Welch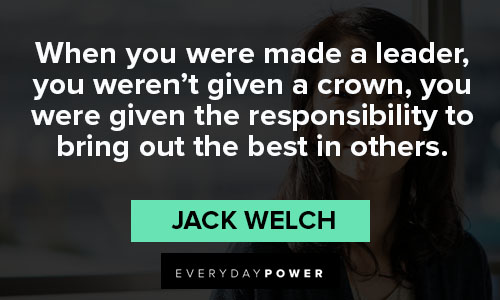 18. "Arrogance is a killer and wearing ambition on one's sleeve can have the same effect. There is a fine line between arrogance and self-confidence." – Jack Welch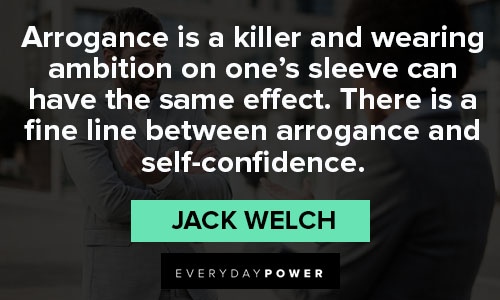 19. "Don't lose yourself on the way to the top." – Jack Welch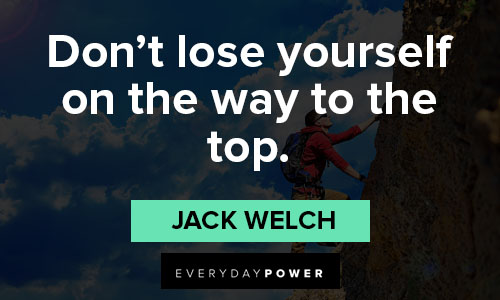 20. "The team with the best players wins." – Jack Welch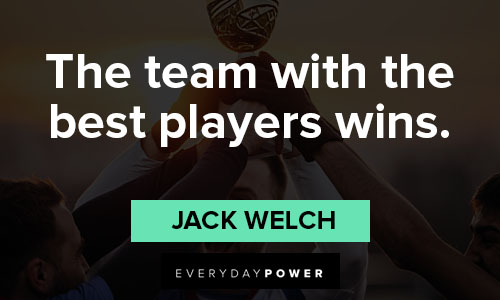 Jack Welch quotes from his book Winning
21. "You can look at the situation and feel victimized. Or you can look at it and be excited about conquering the challenges and opportunities it presents." – Jack Welch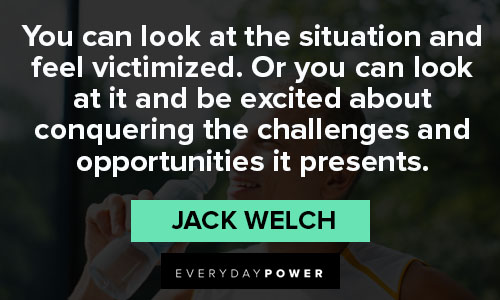 22. "The mission announces exactly where you are going, and the values describe the behaviors that will get you there." – Jack Welch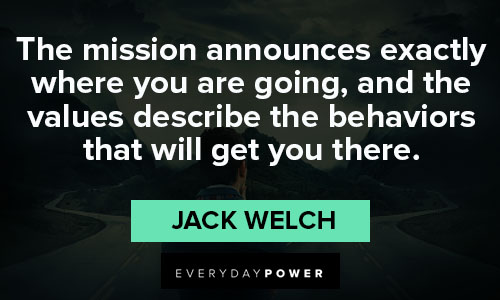 23. "IT'S SAID that you can only live life forward and understand it backward." – Jack Welch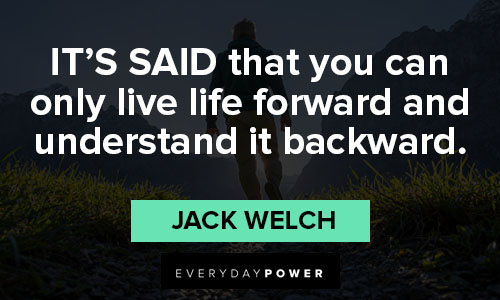 24. "Leaders relentlessly upgrade their team, using every encounter as an opportunity to evaluate, coach, and build self-confidence." – Jack Welch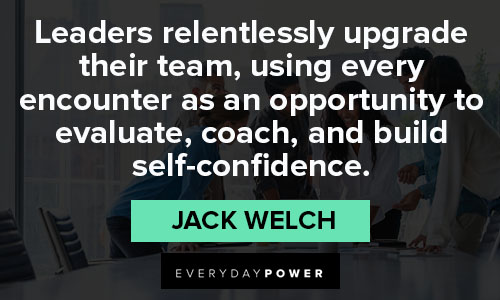 25. "In my experience, an effective mission statement basically answers one question: How do we intend to win in this business?" – Jack Welch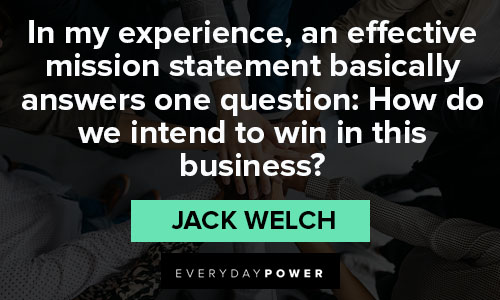 What did you learn from these Jack Welch quotes?
When you want to succeed at a higher level than where you currently are, it's wise to learn from those who have been where you want to go.
People like Jack Welch have excelled at some of the highest levels.
It's much easier to learn from their mistakes and messages than it is to go through all of it on your own.
Choose a few quotes that speak to you and then surround yourself with daily reminders of them.
You can also read Welch's book to learn more about his story and leadership tips.
Make sure you're always looking for ways to take control of your future and set yourself up for success.
What's your biggest takeaway from these Jack Welch quotes and sayings?
Do you have any other favorite quotes to add?
Let us know in the comment section below.