Locke & Key Quotes that Draw You Into the Mystery
Horror fans will love these Locke and Key quotes.
Let us know which is your favorite in the comments.
Locke and Key is a supernatural horror drama TV series on Netflix.
It is based on a comic book by Joe Hill and Gabriel Rodriguez.
The series follows the story of the Locke family as they uncover the dark and magical secrets of their family and the mysteries behind their ancestral house.
As the show follows the development of the Locke children, the audience will quickly experience the various conflicts in the family as they struggle to cope with the murder of their father and try to start a new life.
As they realize that, in reality, they know little about their father and the history of their family, they find themselves in the wild, grim and magical adventure that will test their faith in each other.
These Locke and Key quotes will take you back to this series's most exciting scripts and dialogue.
Don't forget to also check out these Supernatural quotes about light and darkness.
If you enjoy this article, check out our most popular quote article, a list of short inspirational quotes for daily motivation.
If you want more motivational quotes, check out our motivational quotes category page.
Locke & Key quotes from Kinsey
1. "Just because I don't have fear, doesn't make me irrational." — Kinsey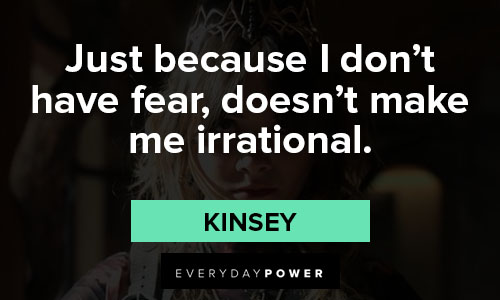 2. "These keys, they're our legacy." — Kinsey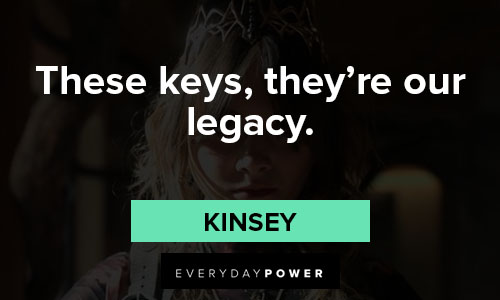 3. "The magic is real. For us." — Kinsey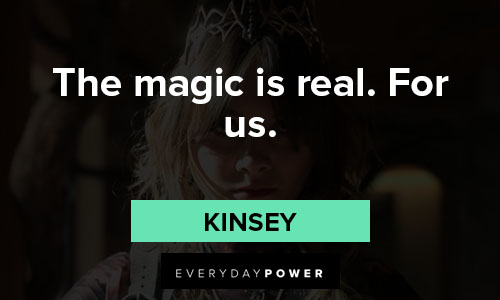 4. "Not all final girls make it to the end by fighting the monster. Some of them hide. They stay quiet when their family needs them. They're not waiting for their moment. They don't even know if another moment's coming. They just close their eyes and wait for it to be over. Truth is, some final girls are cowards." — Kinsey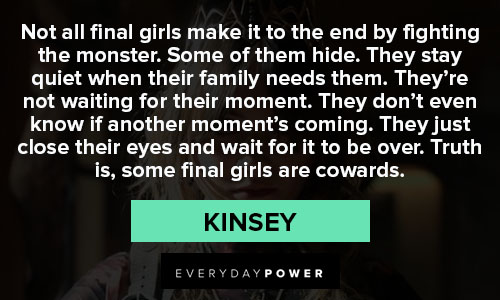 5. "Best-available idea doesn't make something a good idea." — Kinsey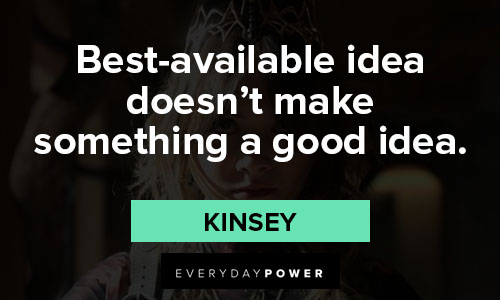 Locke & Key quotes from Bode
6. "What's the point of having magic keys if we can't even use them?" — Bode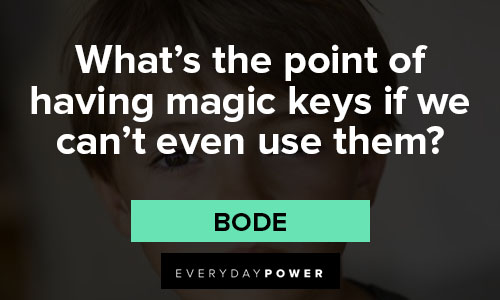 7. "Some things are more important than doing math problems." — Bode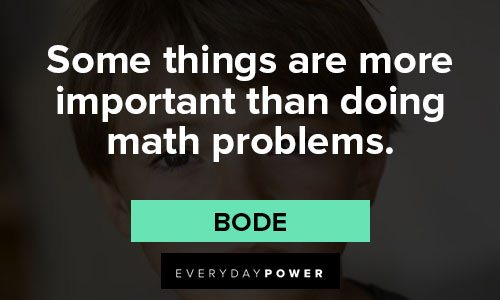 8. "The reason why she doesn't remember is because she's a grown up. That's how this stuff always works. Only kids can get into Narnia." — Bode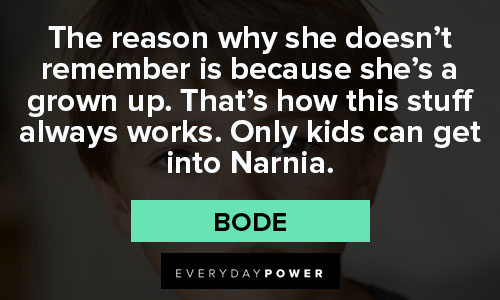 9. "At first, these keys were fun, but now we know they're more than that. They're important. They're part of our family and we need to protect them." — Bode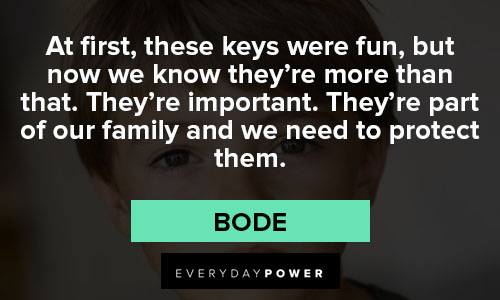 10. "Hey. No fighting in front of the bacon." — Bode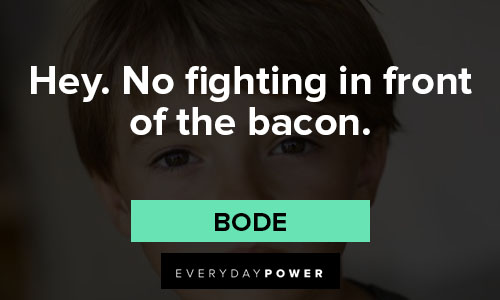 Locke & Key quotes from Nina
11. "People come into our lives exactly when they should." — Nina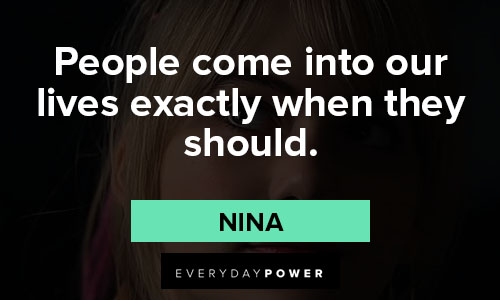 12. "Friendships are the foundation that we stand on." — Nina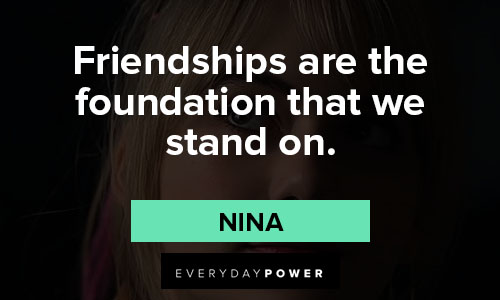 Locke & Key quotes from Joe Ridgeway
13. "It's okay to lose yourself in this, just as long as you can find yourself again." — Joe Ridgeway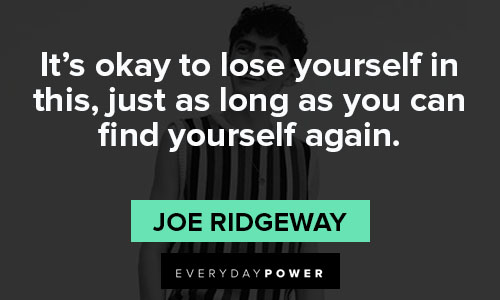 14. "High school is the perfect time to try on a bunch of different hats. You get to decide who you are, who you surround yourself with." — Joe Ridgeway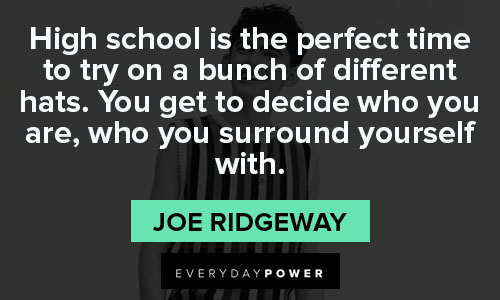 15. "Grief never gets any smaller, so you have to make yourself bigger around it. The best way to do that is to open up. Let people in." — Joe Ridgeway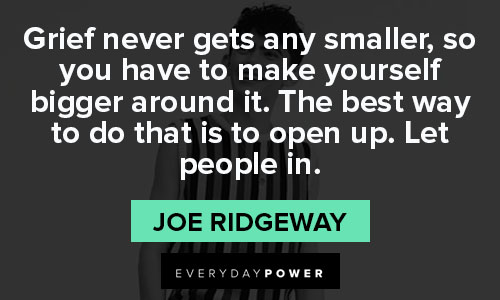 Locke & Key quotes from Tyler
16. "So, instead of being passive-aggressive like always, you woke up this morning and thought, 'I'm just going to be straight up aggressive?'" — Tyler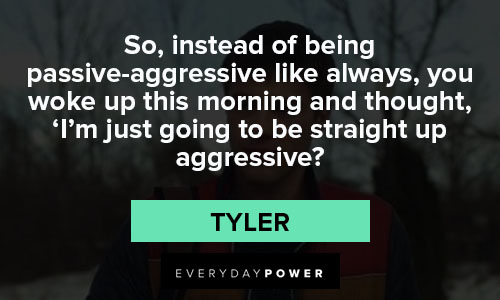 Locke & Key quotes from Rendell
17. "The past is always with us. You can try and run away, but it's always there." — Rendell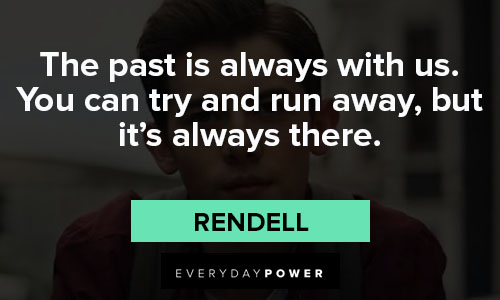 As they discover the magical powers of each ancestral key scattered throughout the house, the children have to cope with their new reality that they are not an ordinary family and can never live a normal life.
To make matters worse, they are now being hunted by a demonic entity that will do everything to steal the keys from them.
This series is another great addition to the collection of horror-fantasy series on Netflix.
With another season coming on our way, fans can expect a much wilder and mysterious experience.
We hope you enjoyed reading these Locke & Key quotes, and as always, you can share this with your friends while waiting for season 2 to remind them how awesome this show is.