50 Poetic Lord Byron Quotes for the Artist in You
Lord Byron quotes for the romantics, the loving and the living.
George Gordon Byron, better known as Lord Byron, was an English poet who captivated Europe in the 1800s with his romantic poetry and satire.
He was born with a club foot and quickly developed shame for his disability.
His father passed away when he was only three but soon after he inherited the title of 5th Baron Byron.
He was charmed by his new estate and status.
As he grew up, he was tempted by love and lust.
He later became known for, in addition to writing, his passionate love affairs.
Byron's upbringing and life experiences undoubtedly inspired many of his poems.
He is considered one of the best of his craft and remains widely read today.
These Lord Byron quotes encapsulate his style.
Don't forget to also check out these poetry quotes perfect for contemplating the power of words.
Also, check out our most popular quote article, a list of short inspirational quotes for daily wisdom.
See the rest of our quote database for even more inspirational ideas and thoughts.
Lord Byron Quotes About Love
1. "You don't love a woman because she is beautiful, but she is beautiful because you love her. Never underestimate the power of love. The way to love anything is to realize it may be lost. The heart has its reasons that reason does not know at all. Music is love in search of a word." – Lord Byron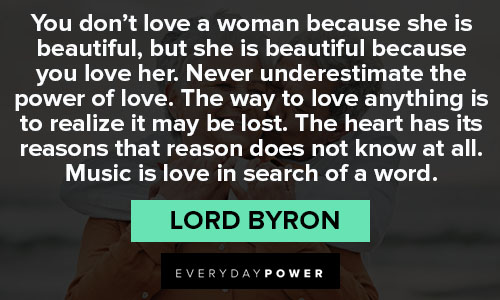 2. "There is no instinct like that of the heart." – Lord Byron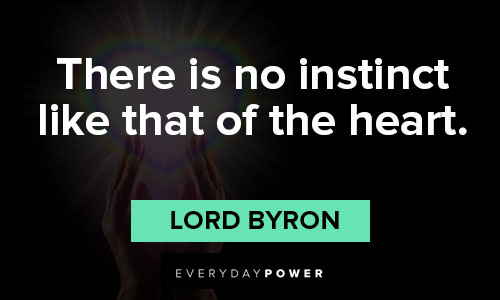 3. "Like the measles, love is most dangerous when it comes late in life." – Lord Byron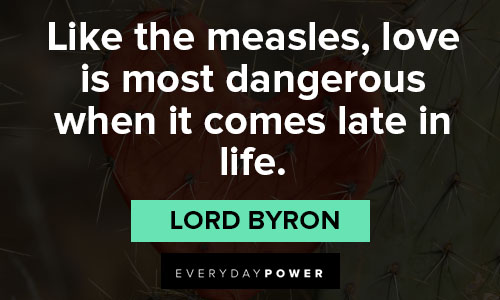 4. "Love will find a way through paths where wolves fear to prey." – Lord Byron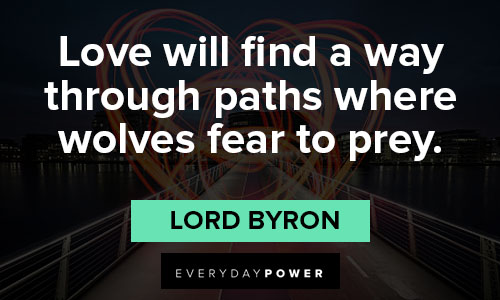 5. "There are four questions of value in life, Don Octavio. What is sacred? Of what is the spirit made? What is worth living for and what is worth dying for? The answer to each is the same. Only love." – Lord Byron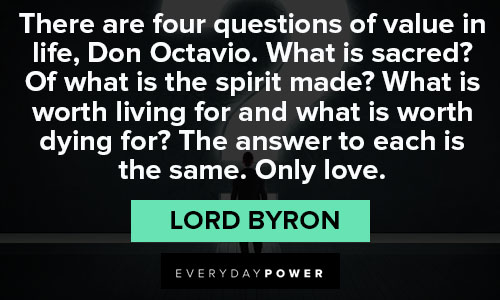 6. "Friendship may, and often does, grow into love, but love never subsides into friendship." – Lord Byron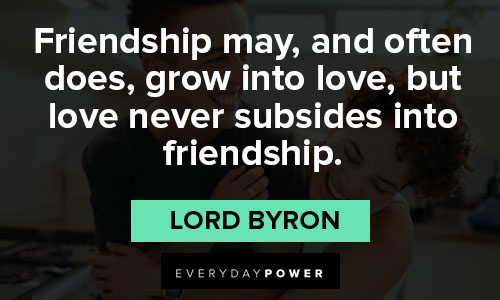 Lord Byron Quotes to Comfort the Hurting
7. "The great art of life is sensation, to feel that we exist, even in pain." – Lord Byron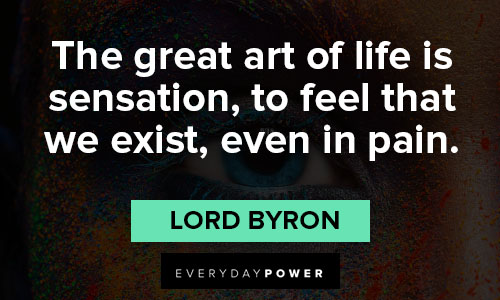 8. "Sorrow is knowledge, those that know the most must mourn the deepest, the tree of knowledge is not the tree of life." – Lord Byron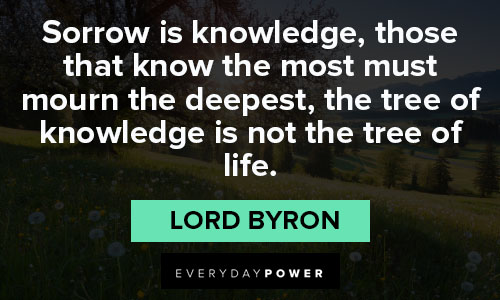 9. "Adversity is the first path to truth." – Lord Byron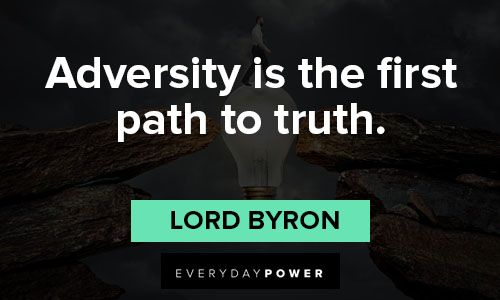 10. "The dew of compassion is a tear." – Lord Byron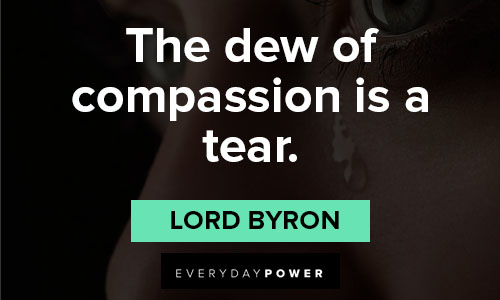 11. "The heart will break, but broken live on." – Lord Byron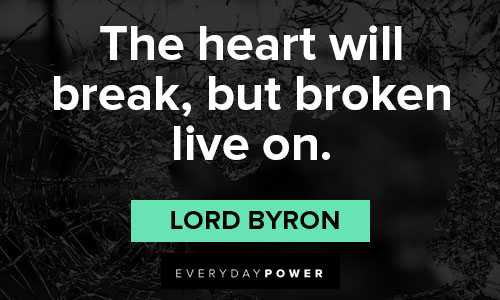 12. "I feel my immortality over sweep all pains, all tears, all time, all fears, – and peal, like the eternal thunders of the deep, into my ears, this truth, – thou livest forever!" – Lord Byron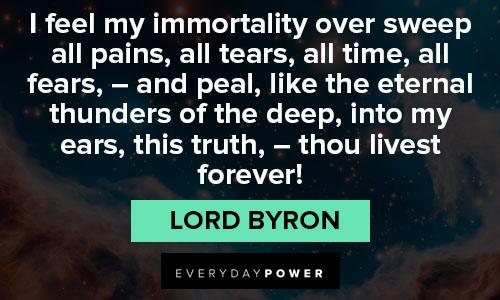 Lord Byron Quotes to Live By
13. "Always laugh when you can. It is cheap medicine." – Lord Byron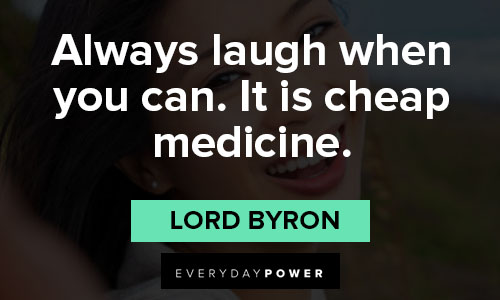 14. "Opinions are made to be changed – or how is truth to be got at?" – Lord Byron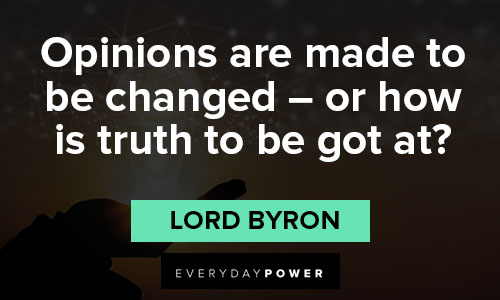 15. "It is useless to tell one not to reason but to believe; you might as well tell a man not to wake but sleep." – Lord Byron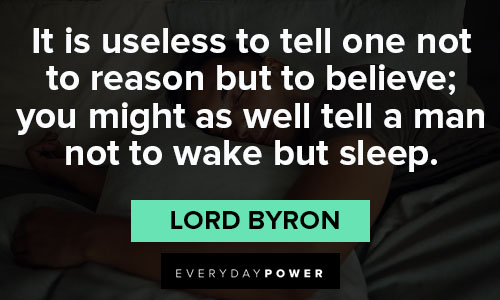 16. "They used to say that knowledge is power. I used to think so, but I know now they mean money." – Lord Byron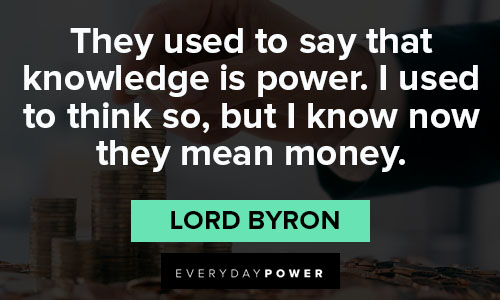 17. "Smiles form the channels of a future tear." – Lord Byron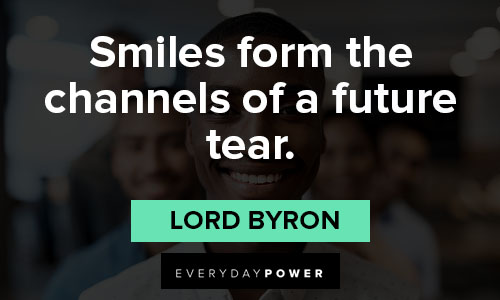 18. "And when we think we lead, we are most led." – Lord Byron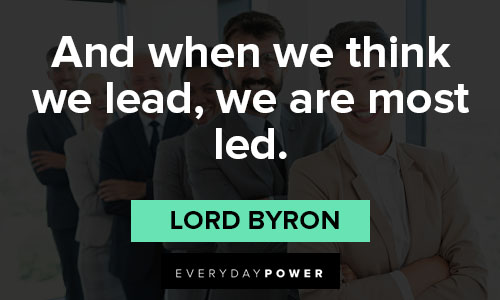 19. "For truth is always strange; stranger than fiction." – Lord Byron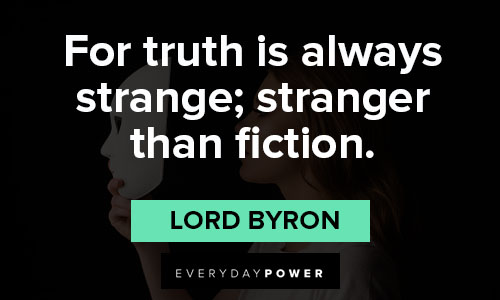 20. "All who joy would win must share it. Happiness was born a Twin." – Lord Byron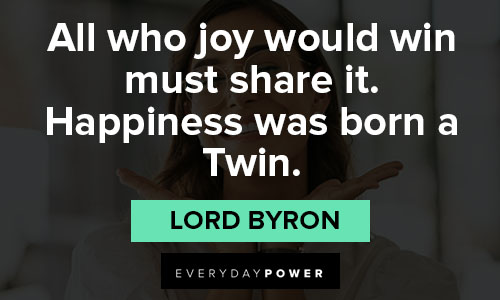 21. "Now hatred is by far the longest pleasure; men love in haste but they detest at leisure." – Lord Byron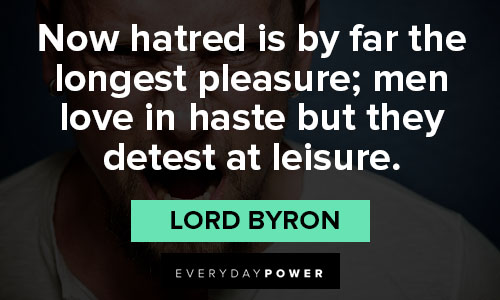 Lord Byron Quotes to Make You Think
22. "The best of prophets of the future is the past." – Lord Byron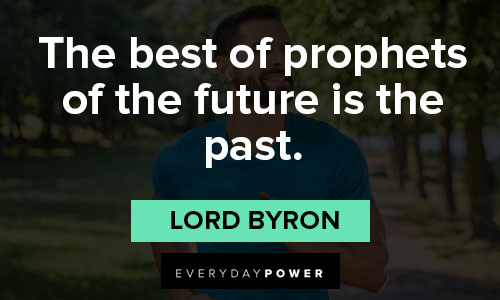 23. "In solitude, where we are least alone." – Lord Byron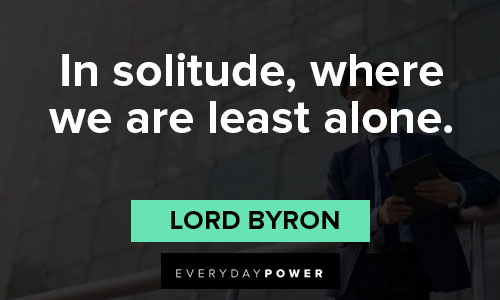 24. "There is, in fact, no law or government at all; and it is wonderful how well things go on without them." – Lord Byron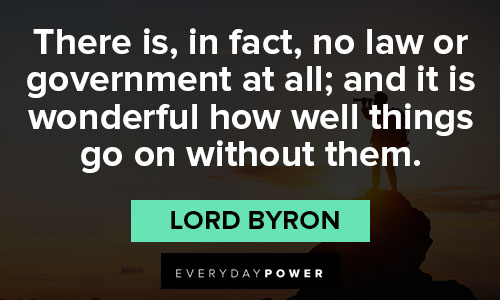 25. "I s, in fact, no law or government a beauty; I woke and found that life was duty." – Lord Byron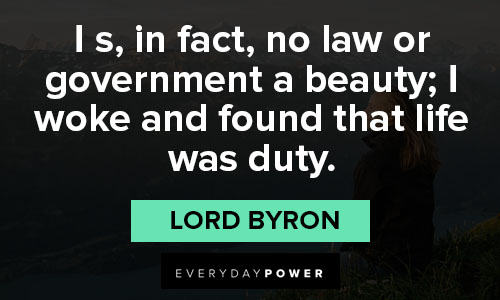 26. "Where there is mystery, it is generally suspected there must also be evil." – Lord Byron
27. "One certainly has a soul; but how it came to allow itself to be enclosed in a body is more than I can imagine. I only know if once mine gets out, I'll have a bit of a tussle before I let it get in again to that of any other." – Lord Byron
28. "This is the patent age of new inventions for killing bodies, and for saving souls. All propagated with the best intentions." – Lord Byron
Lord Byron Quotes for the Poet
29. "Be thou the rainbow in the storms of life. The evening beam that smiles the clouds away, and tints tomorrow with prophetic ray." – Lord Byron
30. "But words are things, and a small drop of ink, Falling like dew, upon a thought, produces That which makes thousands, perhaps millions, think." – Lord Byron
31. "Roll on, deep and dark blue ocean, roll. Ten thousand fleets sweep over thee in vain. Man marks the earth with ruin, but his control stops with the shore." – Lord Byron
32. "But what is Hope? Nothing but the paint on the face of Existence; the least touch of truth rubs it off, and then we see what a hollow-cheeked harlot we have got hold of." – Lord Byron
33. "There is no such thing as a life of passion any more than a continuous earthquake, or an eternal fever. Besides, who would ever shave themselves in such a state?" – Lord Byron
34. "Between two worlds life hovers like a star, twixt night and morn, upon the horizon's verge." – Lord Byron
More Lord Byron Quotes for Humankind
35. "I am acquainted with no immaterial sensuality so delightful as good acting." – Lord Byron
36. "All farewells should be sudden, when forever." – Lord Byron
37. "If I am a fool, it is, at least, a doubting one; and I envy no one the certainty of his self-approved wisdom." – Lord Byron
38. "We are all selfish and I no more trust myself than others with a good motive." – Lord Byron
39. "'Tis sweet to know there is an eye will mark our coming, and look brighter when we come." – Lord Byron
40. "I am sure of nothing so little as my own intentions." – Lord Byron
41. "It is odd but agitation or contest of any kind gives a rebound to my spirits and sets me up for a time." – Lord Byron
42. "I hate all pain, Given or received; we have enough within us The meanest vassal as the loftiest monarch, Not to add to each other's natural burden Of mortal misery." – Lord Byron
Other Lord Byron Quotes
43. "And if I laugh at any mortal thing, 'Tis that I may not weep." – Lord Byron
44. "Eternity forbids thee to forget." – Lord Byron
45. "I only go out to get me a fresh appetite for being alone." – Lord Byron
46. "She walks in beauty, like the night Of cloudless climes and starry skies; And all that's best of dark and bright Meet in her aspect and her eyes." – Lord Byron
47. "Prolonged endurance tames the bold." – Lord Byron
48. "'Tis very certain the desire of life prolongs it." – Lord Byron
49. "Nothing can confound a wise man more than laughter from a dunce." – Lord Byron
50. "There is pleasure in the pathless woods, there is rapture in the lonely shore, there is a society where none intrudes, by the deep sea, and music in its roar; I love not Man the less, but Nature more." – Lord Byron
What did you learn from these Lord Byron quotes?
The overarching message we can take from Lord Byron is not to take ourselves too seriously.
Life goes on, day by day.
We feel passion and pain, love and loss, and then we do it all over again.
We should live each day without worrying about tomorrow and appreciate what we have around us.
His romantic style carries these messages eloquently.
These words leave their readers with deep thoughts and a momentary stillness during which they can find truth to their meaning in their own lives.
What did you learn from these Lord Byron quotes and sayings?
Do you have any other favorite quotes to add?
Let us know in the comment section below.