Pen15 Quotes that will Make You Cringe
See if these Pen15 quotes take you back to your middle school days.
PEN15 is a comedy TV series on Hulu.
The story is about Anna Ishii-Peters and Maya Kone, best friends who want to do everything together as they start the 7th grade in the year 2000.
The creators got their ideas and inspiration for making this series based on their own pubescent
You can probably imagine how hilarious and embarrassing this show is.
And overall, it received whopping reviews on the internet for its comedy element that is relatable to the real-life experiences that we all faced when we were teenagers.
These PEN15 quotes will give a few chuckles and laughs as you read them.
Don't forget to also check out these Dawson's Creek quotes that will take you back to high school.
If you enjoy this article, check out our most popular quote article, a list of short inspirational quotes for daily motivation.
Browse our entire collection of inspirational quotes for more motivating ideas and concepts.
PEN15 quotes from Anna Kone
1. "Fold him like a ham sandwich." — Anna Kone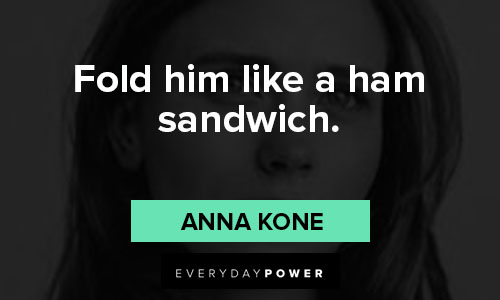 2. "Oh, my God, the protein is going to her fat-ass head." — Anna Kone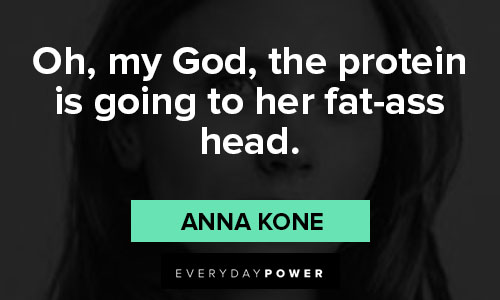 3. "All I know is that she's my best friend on God's green frickin' earth, and I love her and she would never lie to me." — Anna Kone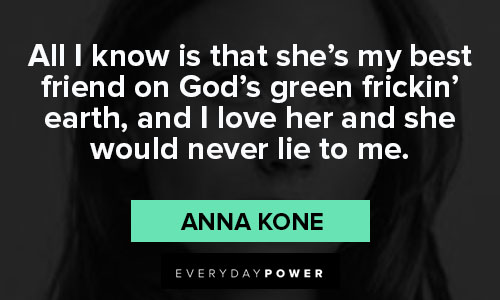 4. "I don't poop." — Anna Kone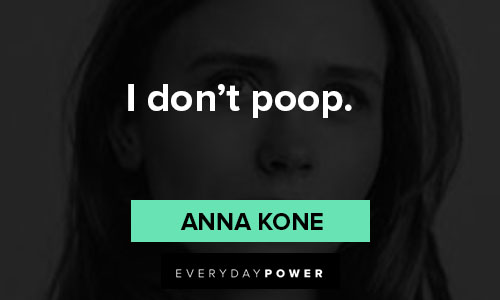 5. "This is hard, but I don't think you're the one for me. So I'm breaking up with you. I hope we can still be friends. See you in band." — Anna Kone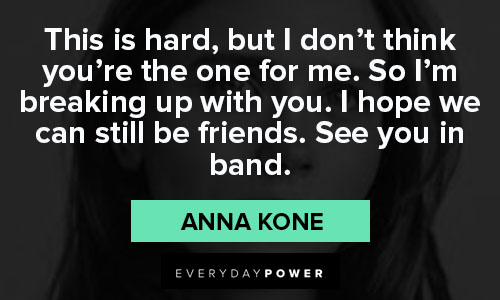 6. "I'm on a hunger strike until racism is over." — Anna Kone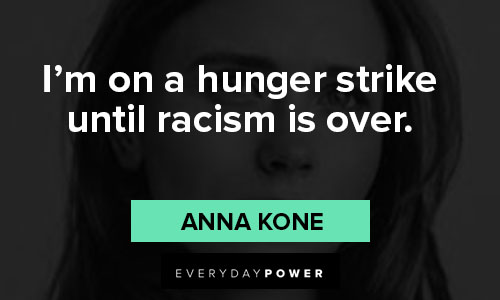 7. "Anybody else want to test me?" — Anna Kone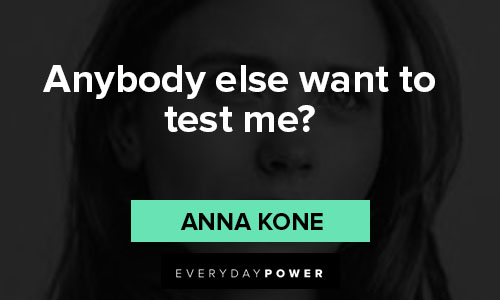 8. "I've been noticing racism in society and I'm here to report it." — Anna Kone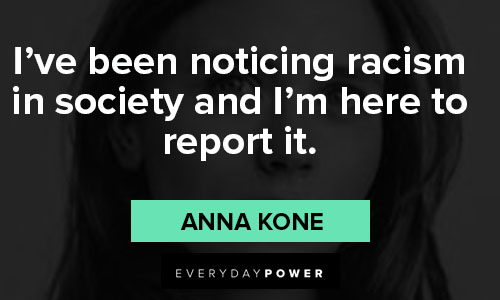 9. "That thong ruined you." — Anna Kone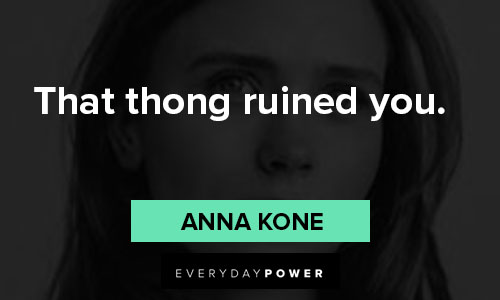 10. "You are my actual rainbow gel pen in a sea of blue and black writing utensils." — Anna Kone
11. "Sometimes love means, um ignoring someone for years." — Anna Kone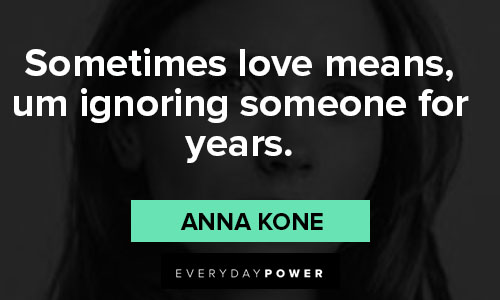 PEN15 quotes from Maya Ishii-Peters
12. "I don't wanna face everyone. I don't wanna do seventh grade." — Maya Ishii-Peters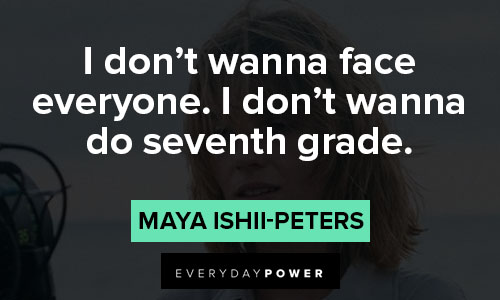 13. "I'm the ugliest girl in school. Do you get that in your skull?" — Maya Ishii-Peters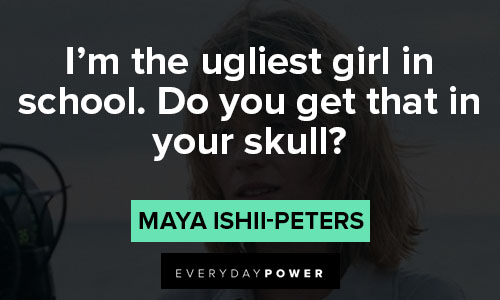 14. "He's a total gym rat! That's like…what is that?" — Maya Ishii-Peters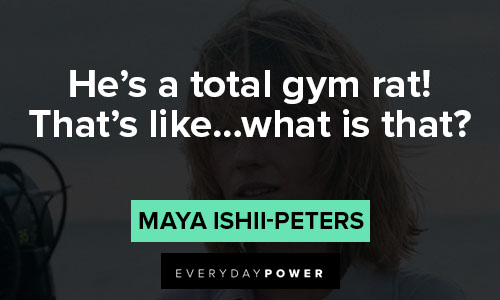 15. "He thinks I'm hot and he's saying hi. Help me. What do I say back?" — Maya Ishii-Peters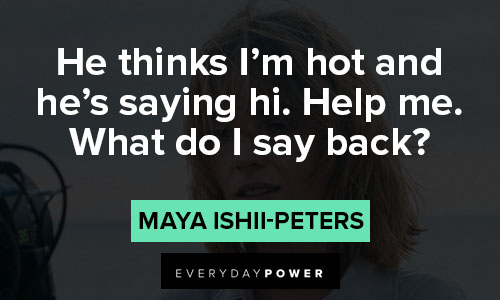 16. "You literally just, like, ruined my life!" — Maya Ishii-Peters
17. "Nine people have looked at my boobs and my butt for some reason and I've literally only been here for 10 minutes." — Maya Ishii-Peters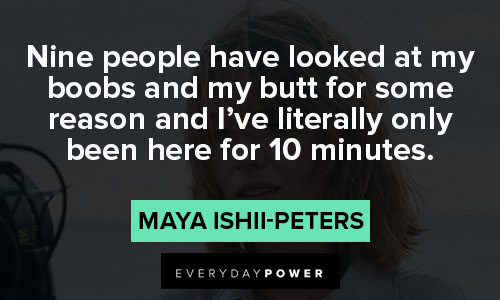 18. "Maybe being with a bitch is the best thing for me." — Maya Ishii-Peters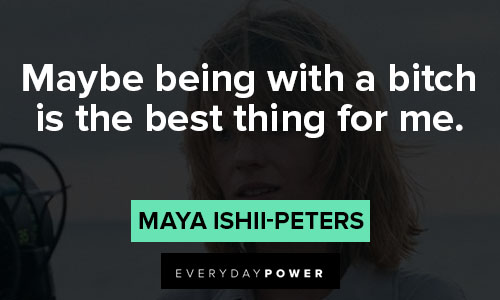 19. "I was going for Sarah Michelle Gellar, but then, like, I ended up with this." — Maya Ishii-Peters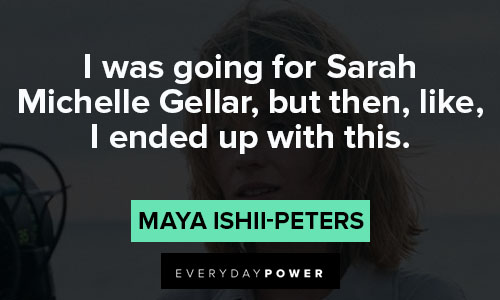 PEN15 quotes from memorable conversations within the show
20. Maya: "I think I'm in love."
Anna: "Wow. That's a really big word. And you just like, barely know him, is the only thing."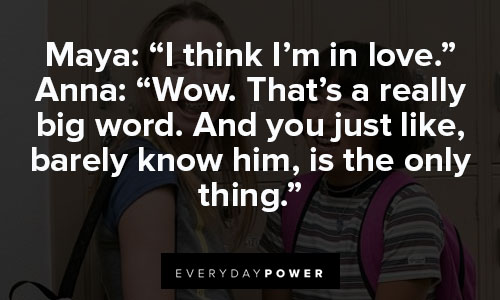 21. Shuji: "Yo, she never hit a pipe though."
Maya: "Yes I have. Like freaking dank faded all the time."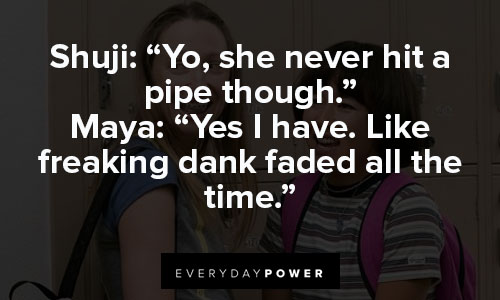 22. Anna: "Do I look okay? "
Maya: "Yeah. Do I?"
Anna: "Yeah, but it's what's inside that counts, so…"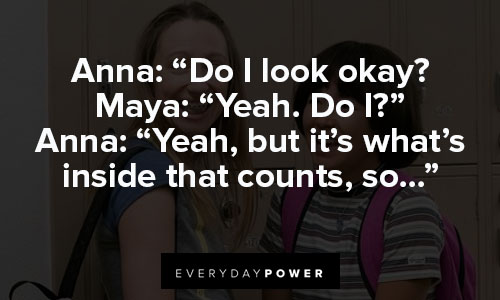 23. Anna: "Is Alex looking at me?"
Maya: "No…"
Anna: "He'll probably look at me later."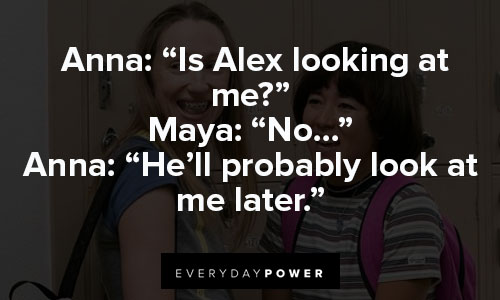 24. Maya: "Sometimes you can just tell."
Anna: "You haven't met him yet."
Maya: "It's from the way we're talking."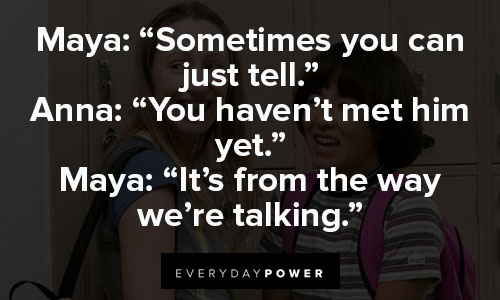 Which of these PEN15 quotes is your favorite?
This series is about the coming of age and how dorky you feel as going through puberty and that entire stage of life.
However, this also shows how living in the moment is important.
True friends and exciting moments can often be found in these awkward encounters in life that you'll probably just laugh at in the years to come.
This film will definitely take you on a walk down memory lane, back to a time when your crushes were the biggest problems you had.
So, check out some of your photos from the 7th grade as you skim through these PEN15 quotes and sayings once more.