25 Elite Quotes That Are All Too Relatable
Elite is a Spanish thriller teen drama television series created by Carlos Montero and Darío Madrona for Netflix.
It premiered on October 5, 2018, and received many positive reviews with critics praising its writing, acting and portrayal of mature themes.
The story is set around Las Encinas, an elite secondary school.
It revolves between three working-class students enrolled through a scholarship program and their wealthy classmates.
Although the concept and theme are associated with teen drama, it also exhibits progressive social issues about family, sexual relationships, drugs, social status, and peer pressure.
In addition, this series features an ensemble cast, giving every character an equal amount of screen time.
This gives viewers the time to know each character's story.
These Elite quotes will take you on a thrilling and mysterious ride.
Also, check out our most popular quote article, a list of short inspirational quotes for daily wisdom.
See the rest of our quote database for even more inspirational ideas and thoughts.
Relatable Elite quotes
1. "Maybe I haven't changed. Maybe it wasn't me before." – Nadia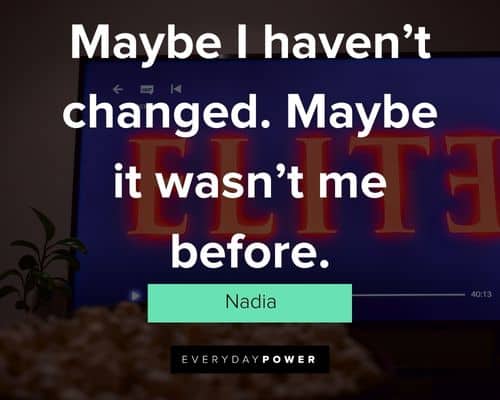 2. "From now on it's going to be me." – Nadia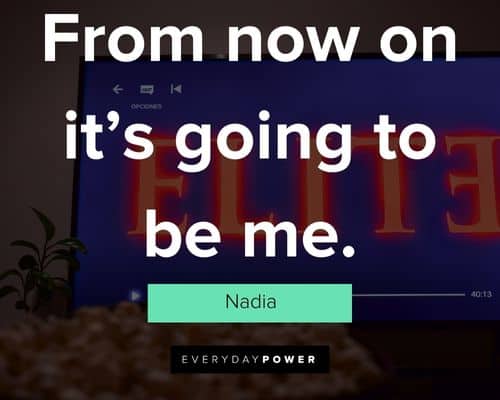 3. "Do you know why I am the best? Because I never settle for less." – Lu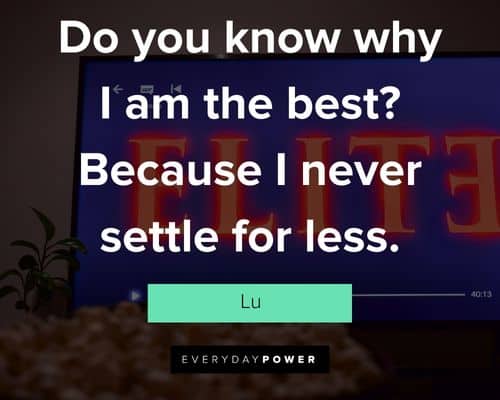 4. "I'm occasionally wrong, but my heart's always in the right place." – Guzman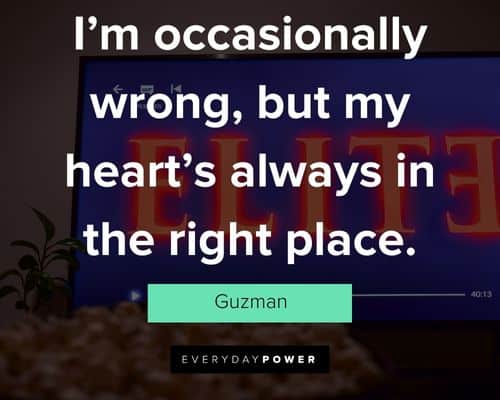 5. "I know this story has a happy ending only in movies." – Polo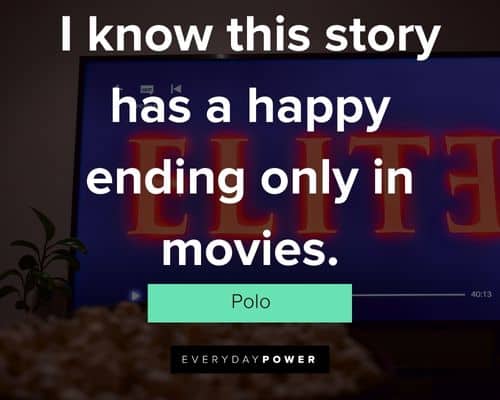 6. "For you I have done things that I have shut up, and all for you." – Polo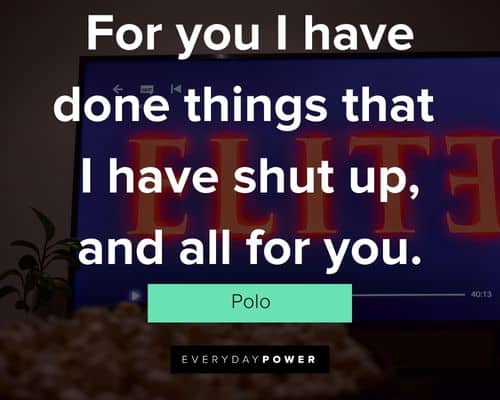 7. "Let's go get them." – Samuel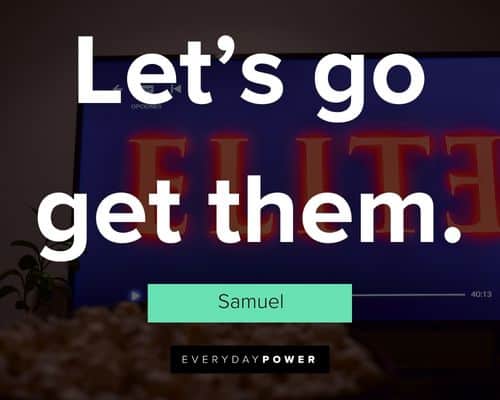 8. "I'm quite lonely, and I think you are too, so we can be lonely together." – Carla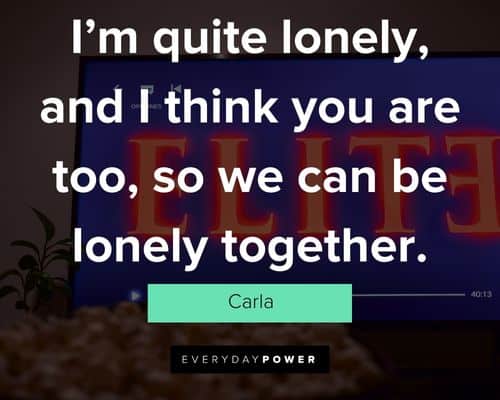 9. "I know it hurts a lot. I know because if something happens to you, I die." – Lu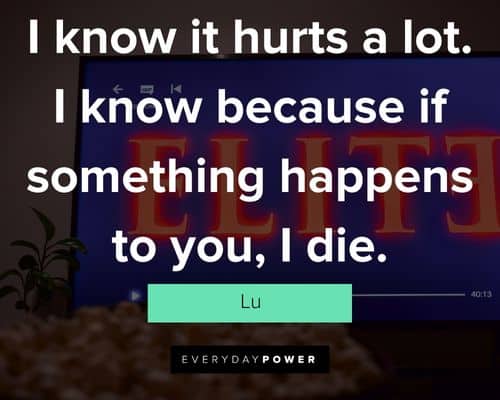 10. "You and I are anything but normal." – Carla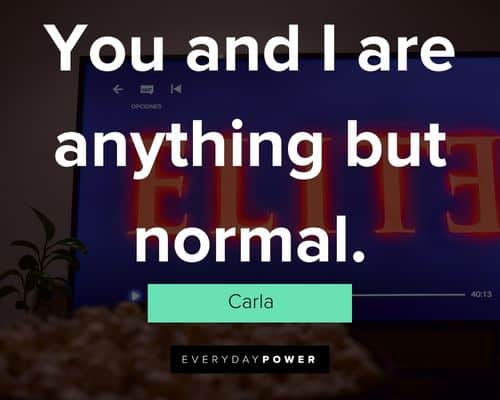 You will also enjoy our article on beth dutton quotes.
Elite Quotes by Lu
11. "Get out of there at once, because I need to hug you." — Lu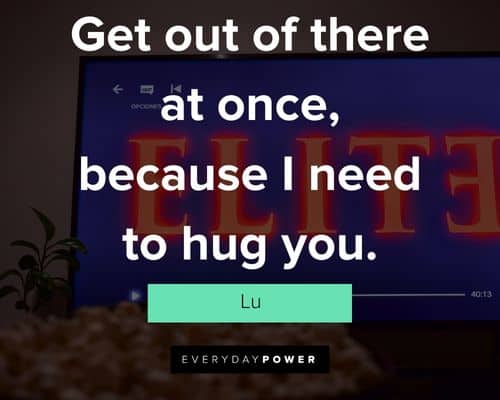 12. "We have always relied on good times and bad times" — Lu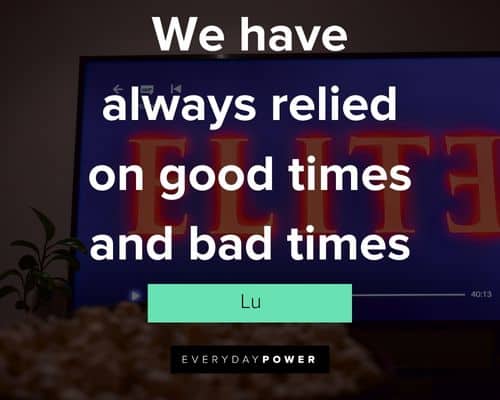 13. "You look like a 1999 soap opera heartthrob." — Lu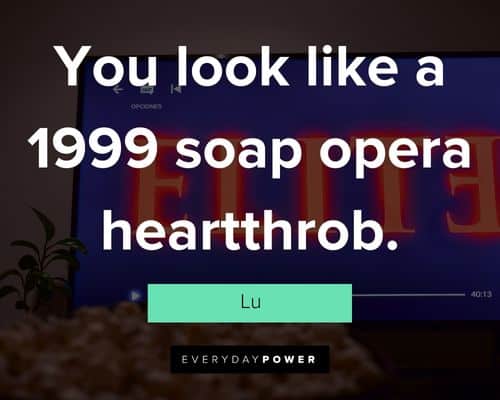 14."Sometimes I am too competitive. Although the prize is not worth it." — Lu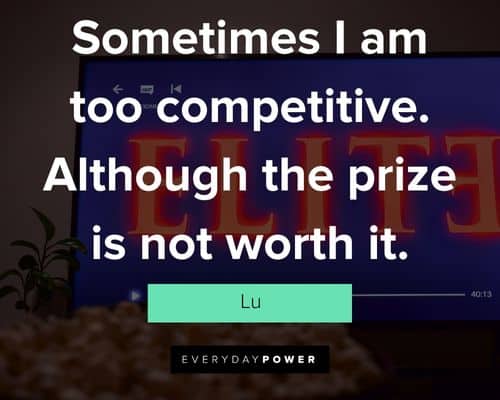 15. "It is the fault of the one who killed her. From nobody else." — Lu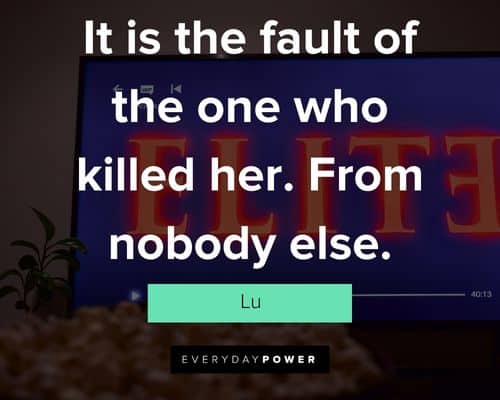 16.. "Who am I to stand between you? After all, there was nothing between us." — Lu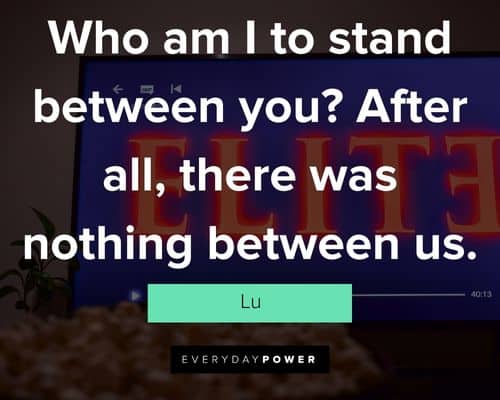 17. "If you do something like that again I swear that whoever kills you is me." — Lu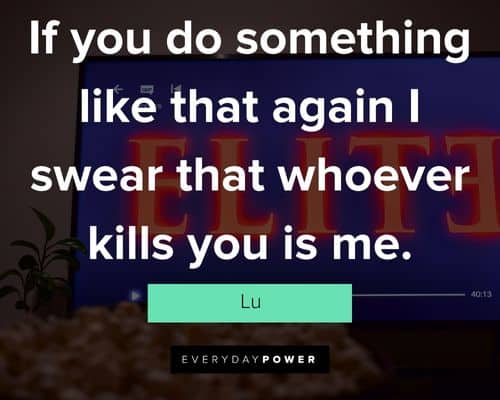 18. "I came to bring some glamor. Well, no. A lot." — Lu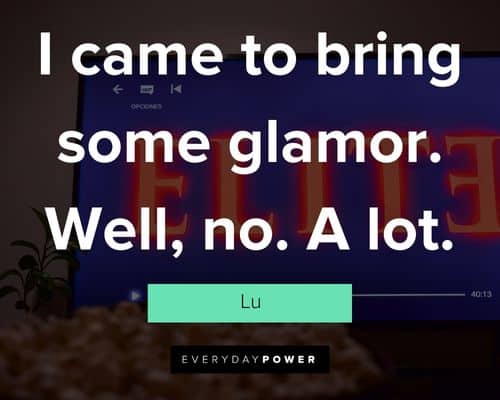 19. "I'm not leaving here without a fight." — Lu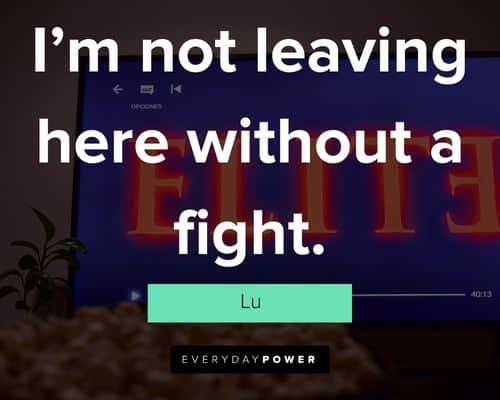 20. "Guzmán is only interested because he has bet that he could make you lose your virginity." — Lu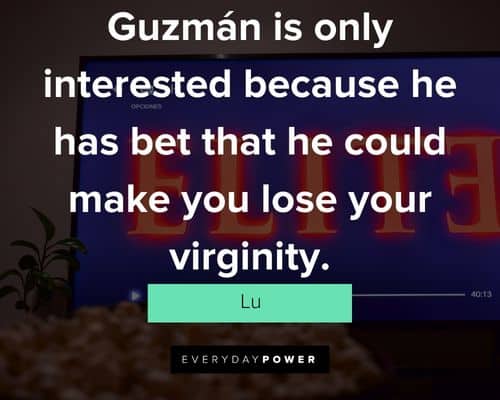 21. "We are women and I don't like men to play with us." — Lu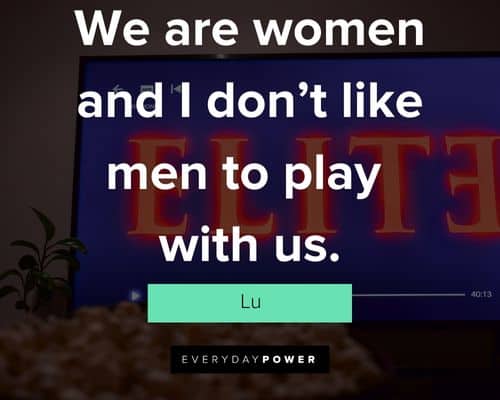 Elite Quotes by Nadia
22. "Maybe I haven't changed. Maybe it wasn't me before." — Nadia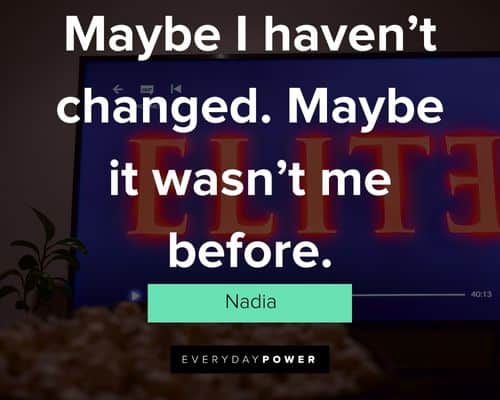 23. "If I return it is without conditions." — Nadia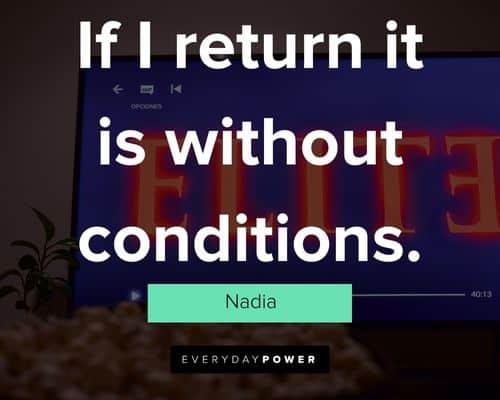 24. "Do you expect me to thank you for that?" — Nadia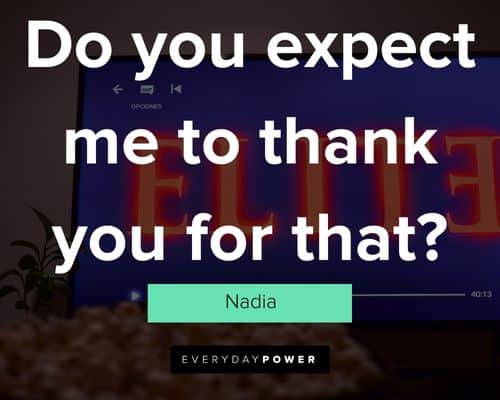 25. "Am I a challenge or a bet you have made with your friends?" — Nadia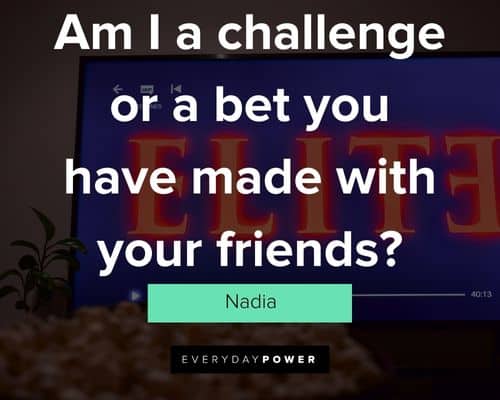 Which of these Elite quotes is your favorite?
The series received positive reviews from critics and audiences.
It also garnered a lot of nominations and awards throughout its four seasons.
The writing is progressive in such a way that taboo topics are discussed and presented, similar to real life.
It showcased the different factors that influence the development of a person, such as social status, family relationships, culture, and gender identity.
Every person's attitude depends on the issues they are dealing with.
Usually, the development of those issues influences our actions.
Think about the issues you've encountered that affected your behavior while reading these Elite quotes and lines.