25 Ghostbusters Quotes From the Original Movie
There's a Ghostbusters quote for just about every occasion.
When something strange happens, we know exactly who you're gonna call.
That, along with the nostalgic special effects, goofy characters, and a solid dash of spookiness, is what makes this 1984 film such a classic.
You may also enjoy our article on:
Tell us your favorite Ghostbusters scene in the comment section below.
What are the benefits of reading these Ghostbusters quotes?
It's been almost 40 years since Ghostbusters made its silver screen debut.
Since then, the words of Peter Venkman, Ray Stantz, Egon Spengler, and Winston Zeddemore have drenched pop culture the same way ectoplasm drenched Peter after he got slimed.
Ivan Reitman directed and produced ghostbusters.
Dan Aykroyd and Harold Ramis wrote the screenplay.
Aykroyd conceived the film based on his fascination with the paranormal.
Ghostbusters was well-received and is one of the most successful comedy films of the 1980s.
It became a cultural phenomenon, with its success launching a multi-billion dollar multimedia franchise that included:
a television series
video games
board games
comic books
clothing
music
If you ain't afraid of no ghosts, then we encourage you to read on!
Here is our list of the best and most quotable lines from the original Ghostbusters movie.
Don't forget to check out these Kill Bill quotes from the hit Quentin Tarantino films.
If you like this article, we suggest you explore our most popular quotes article, a list of short inspirational quotes for daily encouragement.
Check out more inspirational quotes on our motivational quotes category page.
Famous Ghostbusters quotes and lines
1. "Drop everything, Venkman. We got one." — Ray Stantz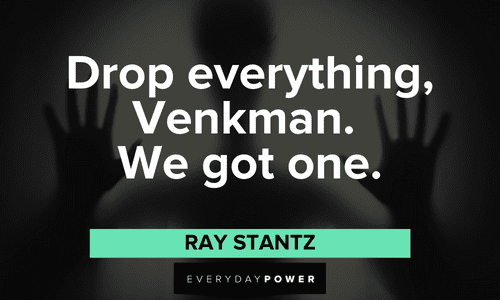 You will also enjoy our article on famous movie quotes.
2. "There is no Dana, only Zuul." — Dana Barrett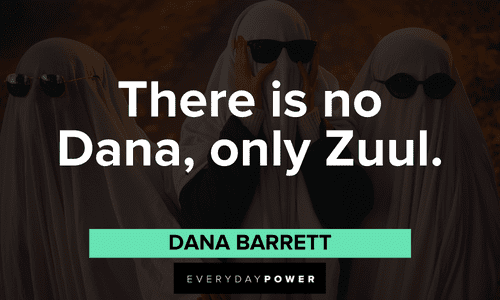 3. "I'll call that a big yes." — Peter Venkman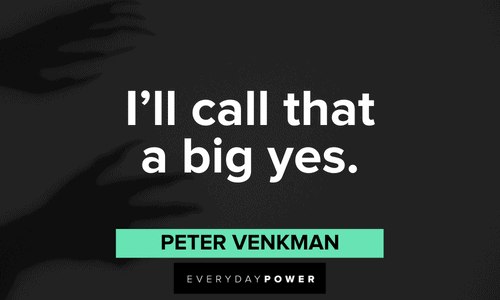 4. "I'm always serious." — Egon Spengler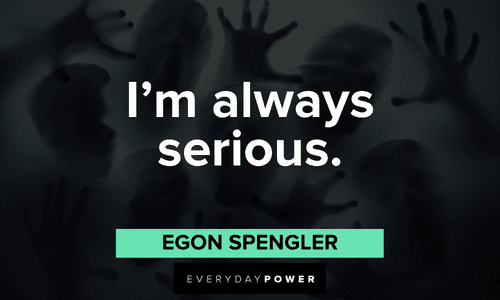 5. "I'm gonna go for broke. I am madly in love with you." — Peter Venkman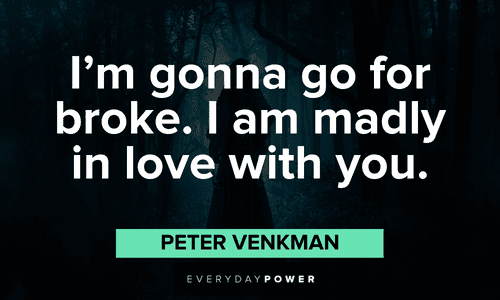 6. "I couldn't help it… it just popped in there!" – Ray Stantz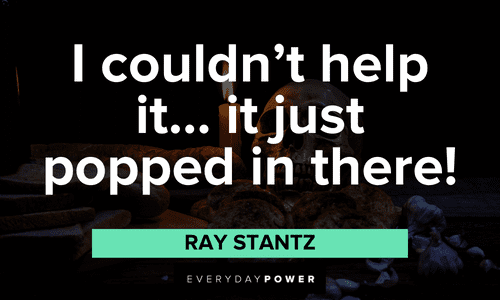 You will also enjoy our article on Blind Side quotes.
7. "We got one!" — Janine Melnitz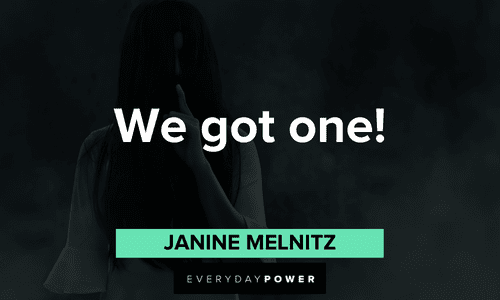 You will also enjoy our article on Stranger Things quotes.
8. "We came! We saw! We kicked its ass!" — Peter Venkman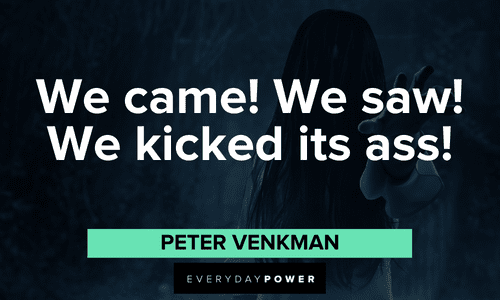 Classic Ghostbusters quotes
9. "Does anybody wanna play Parcheesi?" — Louis Tully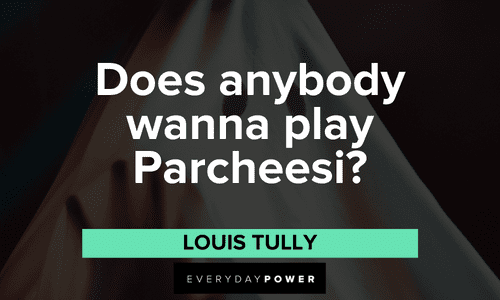 10. "Okay, who brought the dog?" — Louis Tully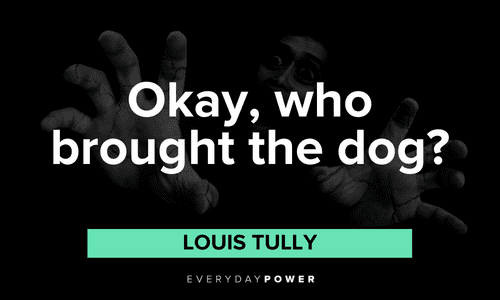 11. "No job is too big, no fee is too big." — Peter Venkman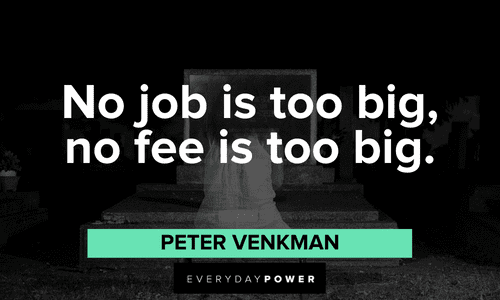 12. "Who you gonna call?" — Ghostbusters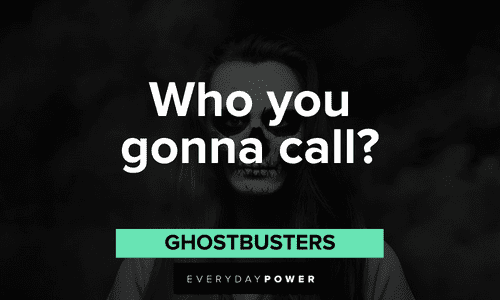 13. "YOUR MOTHER!!!" — Egon Spengler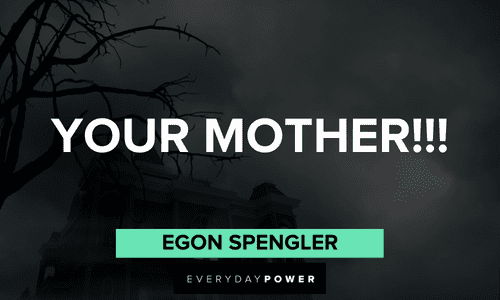 14. "Ray, when someone asks you if you're a God, you say yes!" — Winston Zeddemore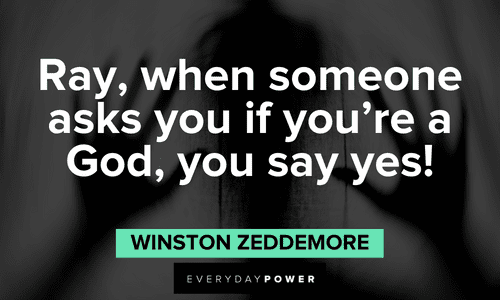 15. "Alright! This chick is toast!" — Peter Venkman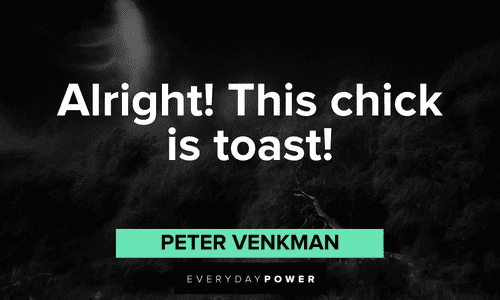 16. "There's something you don't see every day." — Peter Venkman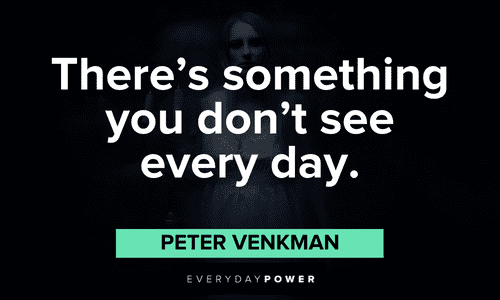 Other memorable Ghostbusters quotes
17. "Egon, somehow this reminds me of the time you tried to drill a hole in your head. Do you remember that?" — Peter Venkman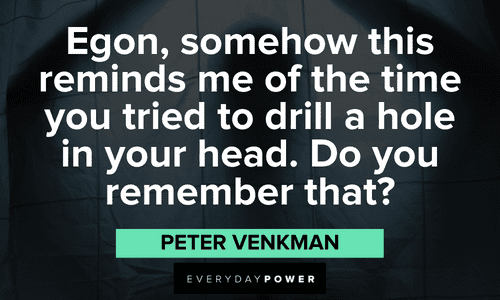 18. "Have you or any member of your family ever been diagnosed schizophrenic or mentally incompetent?" — Peter Venkman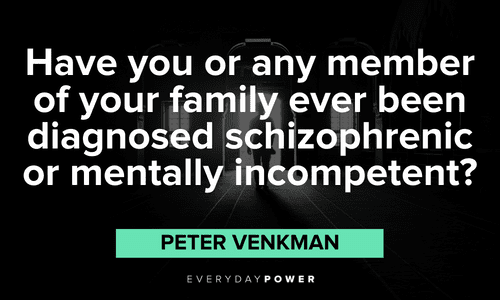 19. "You don't act like a scientist. You're more like a game show host." — Dana Barrett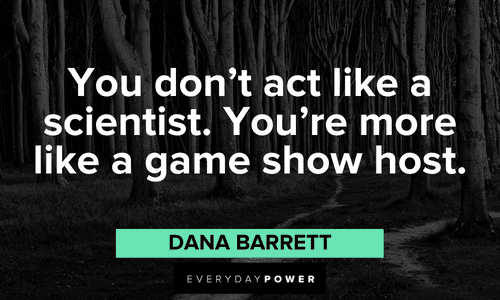 20. "We're ready to believe you!" — The Ghostbusters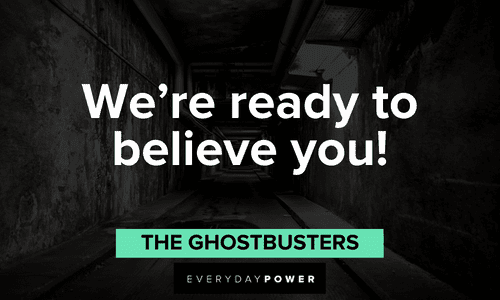 21. "We both have the same problem: YOU." — Dana Barrett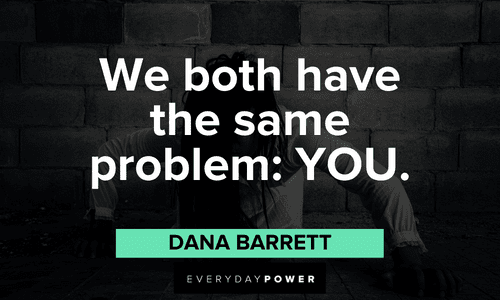 22. "He slimed me. I feel so funky." — Peter Venkman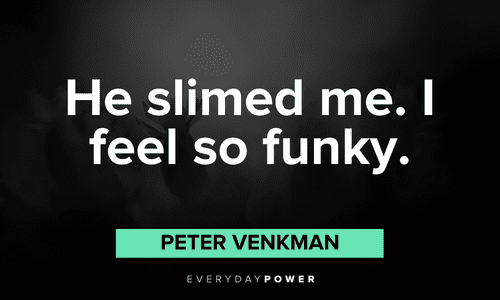 23. "I'll take the next one." — Elevator Man
24. "Oh, don't leave yet! Maybe if we start dancing, other people will join in?" – Louis Tully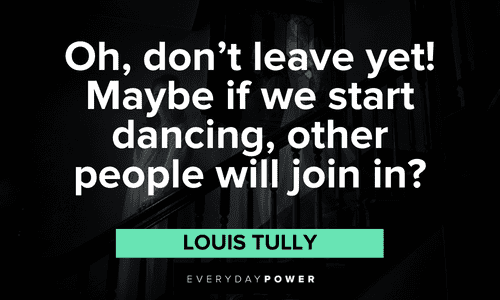 25. "Don't. Shut it. Off. I'm warning you." — Peter Venkman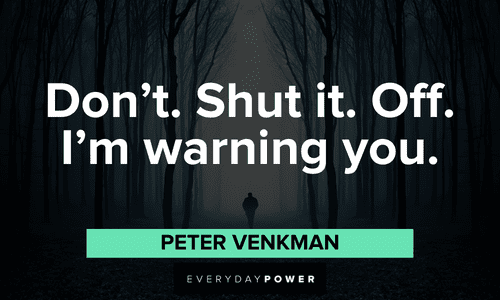 Who are you gonna call?
There's a reason the 1984 Ghostbusters led to a sequel, an animated television series, and a reboot.
The original film is so cleverly kooky that there's absolutely nothing not to love about it.
Need proof?
Just take another look at the Ghostbusters quotes listed above.
Big kudos to Dan Aykroyd, Harold Ramis, and Rick Moranis (uncredited) for writing such a spectacularly goofy film chock-full of witty quips and semi-believable pseudoscience that we're still quoting it today, almost 40 years later.
We hope these quotes reminded you just how hilarious the original Ghostbusters movie was.
Which Ghostbusters quotes and lines are your favorites?
Let us know in the comments below.