The Last Dance Quotes About the NBA GOAT
If you're a sports fan, you will love this collection of The Last Dance quotes documenting the last run of Michael Jordan with the Chicago Bulls.
There's no arguing that Michael Jordan is the GOAT (greatest of all time) of the NBA.
He won six championships with the Chicago Bulls during his fifteen-year career.
The list of his accolades is so long we're not going to list them all here.
The ESPN mini-series, The Last Dance, tells the story of the final championships that Jordan won with the Bulls in the 97-98 season.
It was a ten-episode series that covered not just the final season, but also many of the stories leading up to it as well.
The following are some of the best The Last Dance quotes for sports fans to enjoy.
Don't forget to also check out these Michael Jordan quotes about winning in life.
Check out our most popular quote article, a list of short inspirational quotes for daily inspiration.
Check out our inspirational quotes category page for more inspirational life quotes.
The Last Dance quotes by Michael Jordan
1. "The Glove… I had no problem with The Glove." — Michael Jordan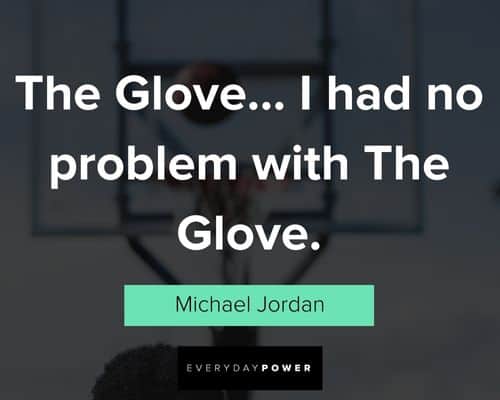 You will also enjoy our article on dance quotes.
2. "I didn't want Bill Cartwright to have the ball with five seconds left. That's not an equal opportunity offense. That's f**king bulls**t." — Michael Jordan
3. "Everybody says I pushed off. Bulls**t. His energy was going that way. I didn't have to push him that way." — Michael Jordan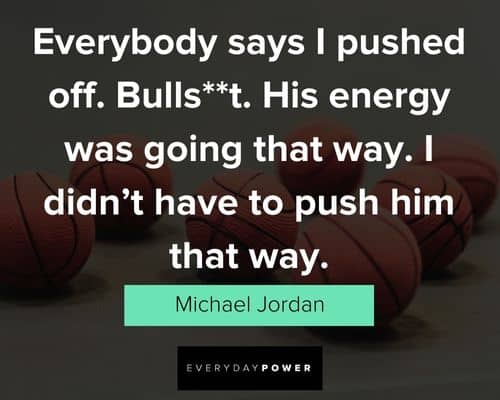 4. "We went from a shitty team to one of the all-time best dynasties. All you needed was one little match to start that whole fire.Chicago Bulls." — Michael Jordan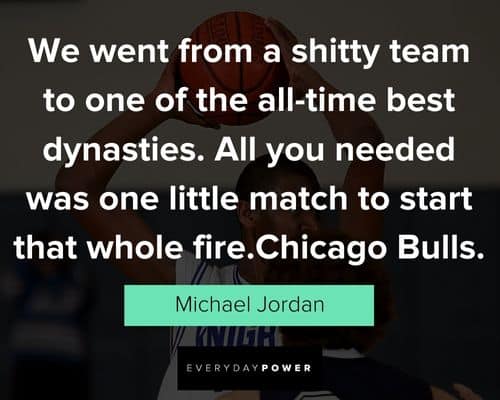 5. "Phil, you let this dude go to vacation, we not gonna see him. You let him go to Vegas, we definitely not gonna see him." — Michael Jordan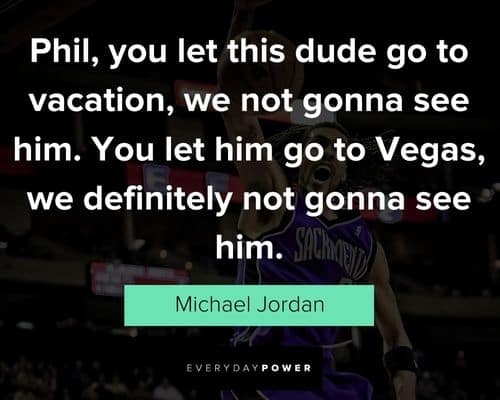 6. "Don't ever talk trash to Black Jesus!" — Michael Jordan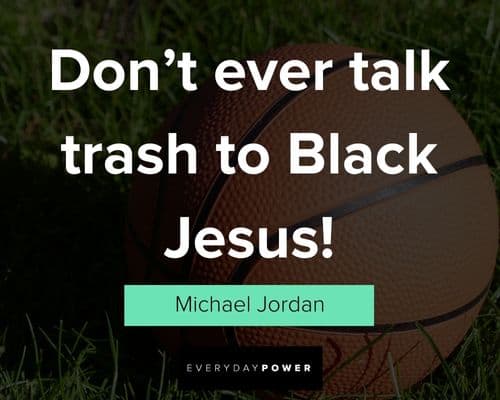 7. "Well, everybody says I won all these championships. But I didn't win without Scottie Pippen. That's why I consider him my greatest teammate of all-time." — Michael Jordan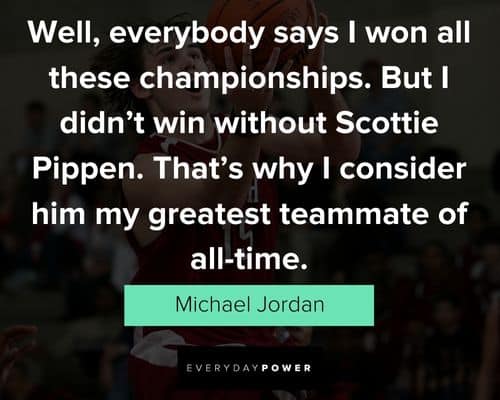 8. "Republicans buy sneakers too." — Michael Jordan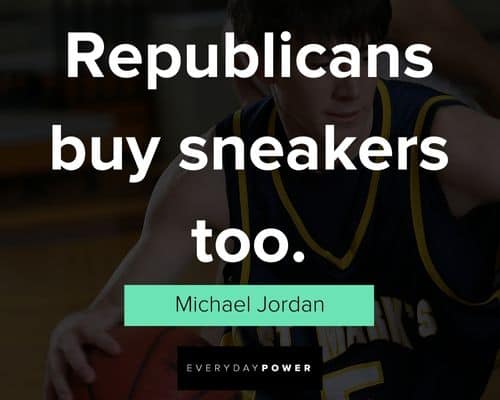 9. "It's funny. A lot of people say they'd like to be Michael Jordan for a day or for a week. But let them try to be Michael Jordan for a year. See if they like it… Let them see that it's no fun." — Michael Jordan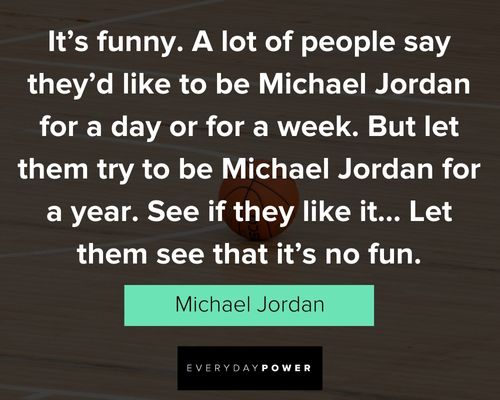 10. "If I had the chance to do it all over again, I would never want to be considered a role model. It's like a game that's stacked against me. You know, there's no way I can win." — Michael Jordan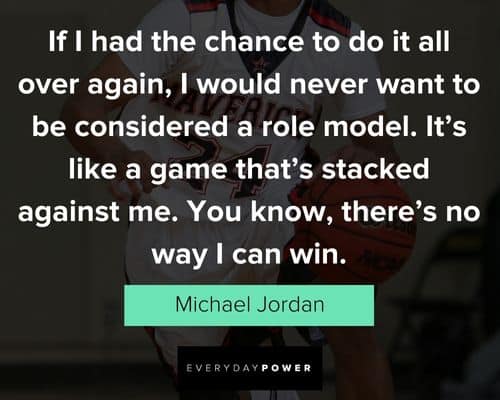 11. "Winning has a price, and leadership has a price. So I pulled people on when they didn't want to be pulled and I challenged people when they didn't want to be challenged. And I earned that right because my teammates came after me. They didn't endure the things that I endured." — Michael Jordan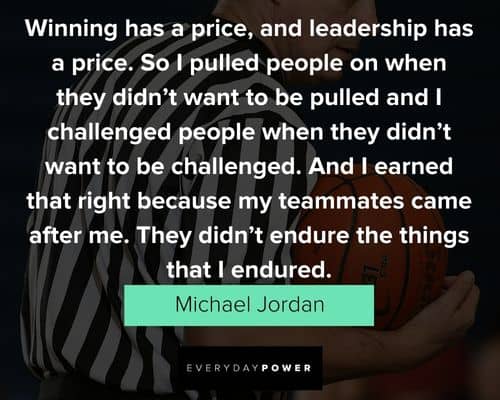 12. "You ask all my teammates, the one thing about Michael Jordan was he never asked me to do something that he didn't fucking do." — Michael Jordan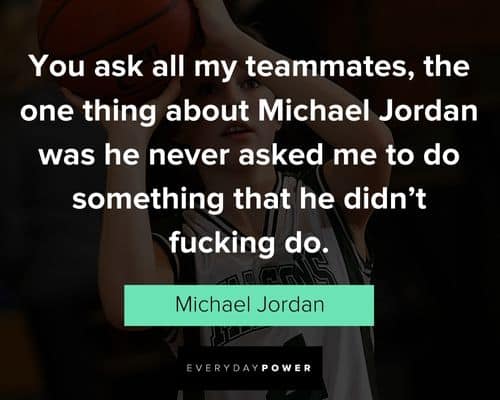 13. "When people see this, they're going to say, well he wasn't really a nice guy, he was really a tyrant… Well that's you, because you've never won anything." — Michael Jordan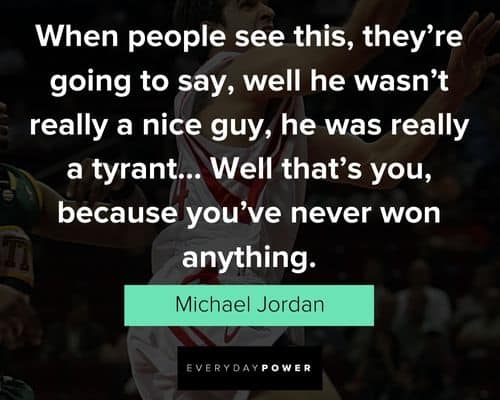 14. "Look I don't have to do this (documentary). I'm only doing this because it is who I am. That's how I played the game. That was my mentality. If you don't want to play that way, don't play that way." — Michael Jordan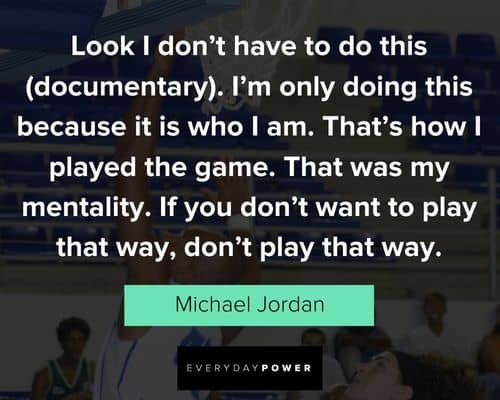 15. "That's the sign of a good man, if you can talk shit when it's even score or talk shit when you're behind score. When you're ahead, it's easy to talk." — Michael Jordan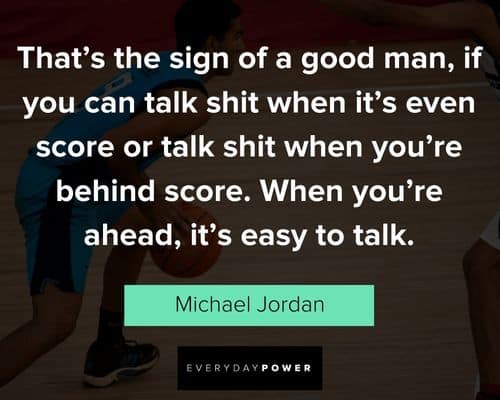 16. "You can show me anything you want. There's no way you're not going to convince me that he wasn't an asshole." — Michael Jordan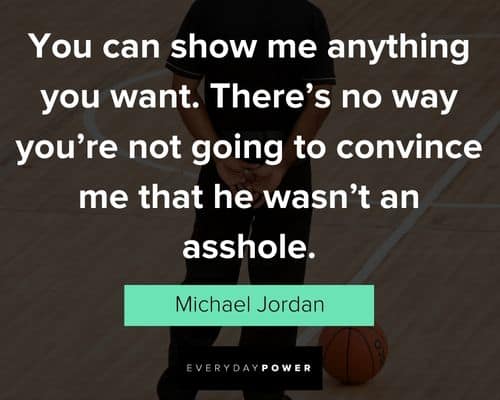 17. "My innate personality is to win at all costs. If I have to do it myself, I'm going to do it." — Michael Jordan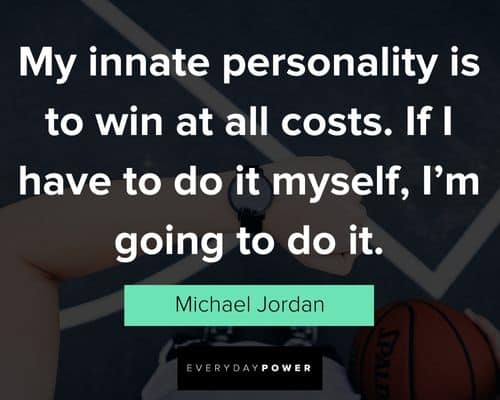 18. "In '91-'92, I was young, full of energy, hungry. In '98, when, winning 6 out of 8, and yet being just as dominant as you were in '91, that's where the craftsmanship came in, and I think '98 was much better than any of the other years because of how I was able to use my mind as well as my body." — Michael Jordan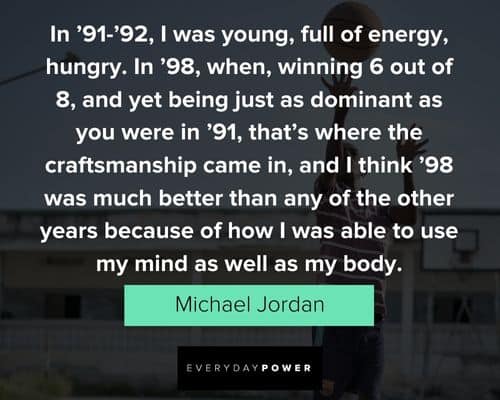 19. "It's maddening because I felt like we could have won seven. I really believe that. We may not have, but man, just to not be able to try, that's something that I just can't accept." — Michael Jordan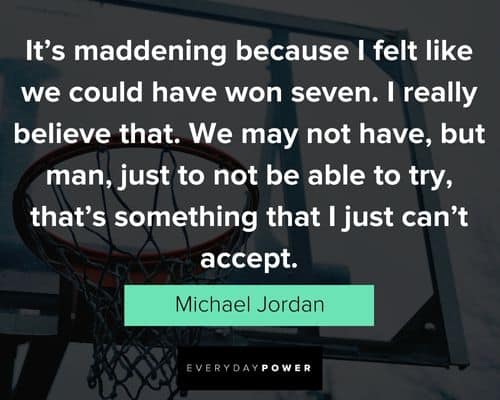 20. "I knew that Jerry Krause loved Dan Majerle and just because Krause liked him was enough for me. You think he's a great defensive player? OK, fine. I'm going to show you he's not." — Michael Jordan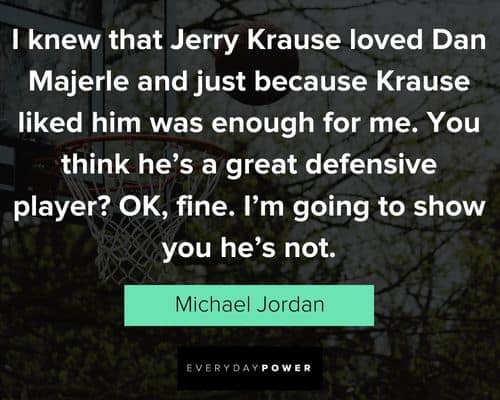 21. "Clyde was a threat. I'm not saying he wasn't a threat. But me being compared to him, I took offense to that." — Michael Jordan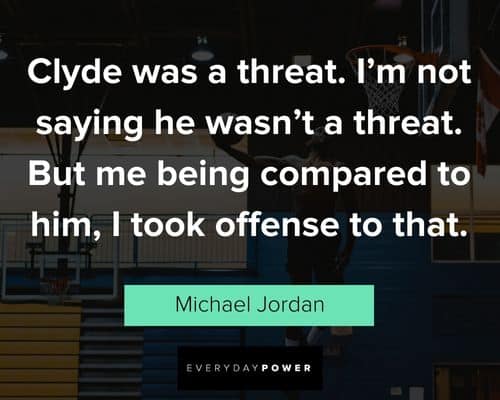 The Last Dance quotes by Barrack Obama
22. "Any African American in this society that sees significant success has an added burden. And many times America is quick to embrace a Michael Jordan, or an Oprah Winfrey, or a Barack Obama so long as it's understood that you don't get too controversial around broader issues of social justice." — Barack Obama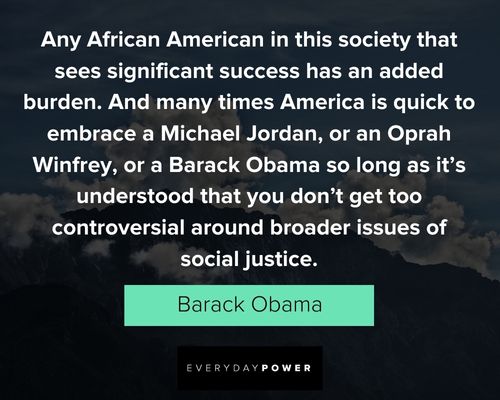 23. "There are certain sports figures who become a larger cultural force. Michael Jordan and the Bulls changed the culture." — Barrack Obama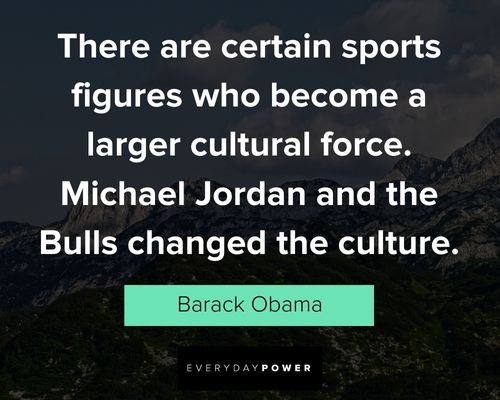 The Last Dance quotes by Dennis Rodman
24. "It's boom, uh, click, and go back this way. Boom. Here, here. Click and go that way. Boom. That way. Click here, and go back this way." — Dennis Rodman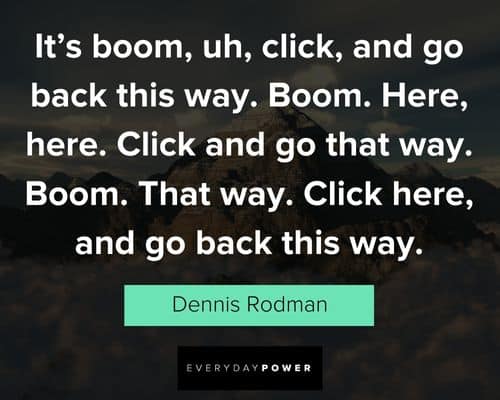 25. "I'll play the game for free, but you get paid for the bullshit after you leave the floor." — Dennis Rodman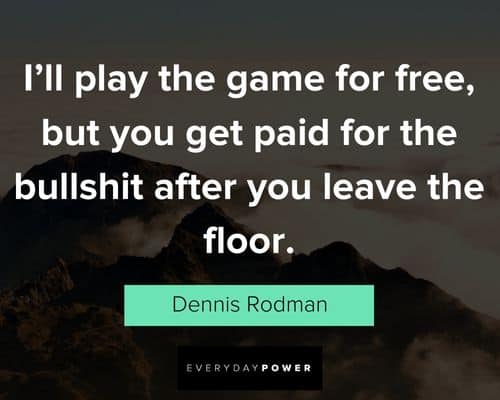 What did you learn from these The Last Dance quotes?
The Last Dance mini-series was well received by basketball fans and sports fans alike.
Not only did people enjoy watching the story of Michael Jordan and the Bulls, but it aired at the perfect time.
The series premiered during the height of the pandemic when people were staying at home and there were no live sports happening.
It filled the void that sports fans were experiencing and gave people something to talk about other than the pandemic.
If you're a sports fan that hasn't yet watched The Last Dance, you can view it on Netflix.
You'll enjoy the nostalgia of watching 90s basketball and some of your favorite NBA stars.
If you've watched it before and enjoyed it, you'll enjoy watching it again as you relive some of the greatest Michael Jordan moments.
And until then, enjoy The Last Dance quotes and sayings above again and again.