Ugly Betty Quotes that Will Shift Your Perspective on Beauty
Share your favorite Ugly Betty quotes or moments in the comments to enjoy together.
Ugly Betty is an American comedy-drama TV series created by Silvio Horta.
The show ran on ABV between 2006 to 2010.
It is inspired by the Colombian telenovela, Betty, la fea, which began a cult hype among its fans all over the world and inspired various spin-offs on different countries based on their culture and own perspective of real beauty.
The show revolves around the character of Betty Suarez, a 22-year-old ordinary Mexican American woman who lands a job at a prestigious fashion magazine.
Betty herself lacks a sense of passion despite her job and is known for her awkwardness and unusual wardrobe choices.
Betty quickly finds herself in a wild and ambiguous relationship with her boss as they become friends and develop feelings for each other.
These Ugly Betty quotes will warm your hearts and remind you that beauty also comes from the inside.
Don't forget to also check out these Shameless quotes to give you a taste of the dark comedy-drama series.
If you love this quote collection, read out our most popular quote article about short inspirational quotes for daily motivation.
If you need more inspirational quotes, check out our motivational quotes category page.
Ugly Betty quotes from Betty
1. "It's supposed to be mystical. The old man who sold it to me said it would help you on your journey to enlightenment. Or with cramps." — Betty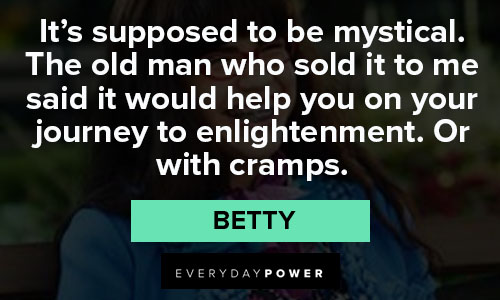 2. "When I was a little girl, I hated getting my allergy shot. So I used to grab onto this tree outside my house and wrap my legs around it so tight no one could pull me off. These are thighs of steel!" — Betty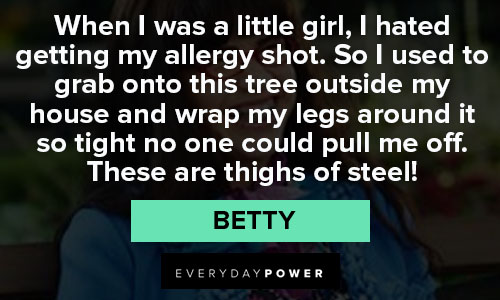 3. "It's great to work with people who actually eat." — Betty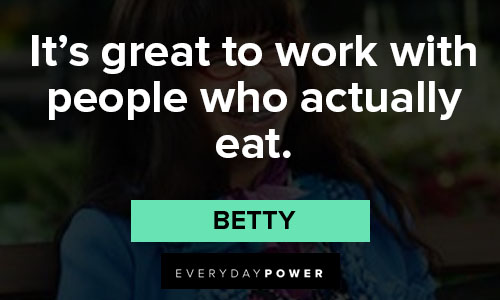 4. "You are an attractive, intelligent, confident, businesswoman." — Betty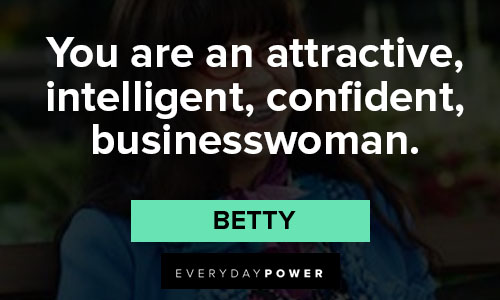 5. "You can take my bunny but you can't take my spirit!" — Betty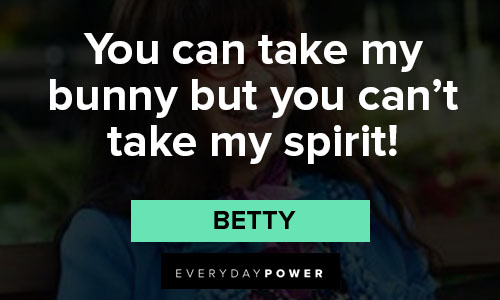 6. "This is what you wanted, isn't it? To humiliate me and make me quit? God forbid you had to work with the ugly girl your dad forced you to hire. Well, congratulations." — Betty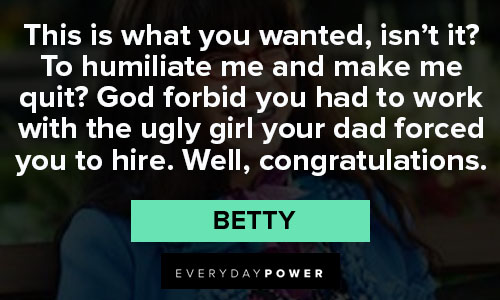 7. "All of your ideas involve nudity." — Betty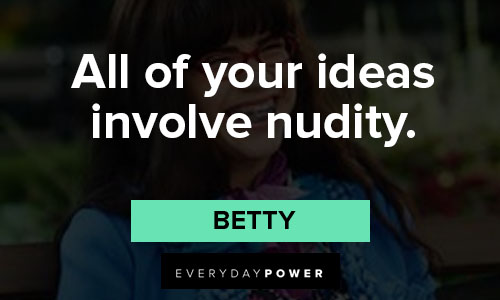 Ugly Betty quotes from Justin
8. "That's great. We need a party. We'll have a theme: crossing the border. We'll have a big fence in the door and make everyone climb over it." — Justin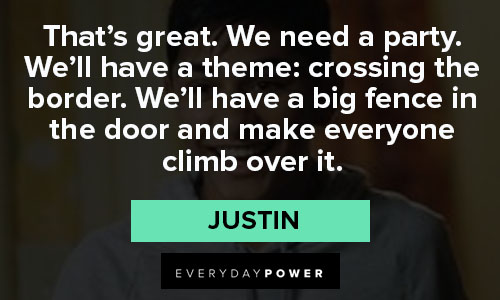 9. "Look Mom, I'm the Phantom of the Opera!" — Justin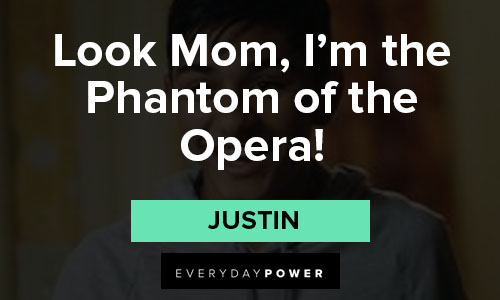 10. "Oh my god! It's just like Top Model, except no one's crying." — Justin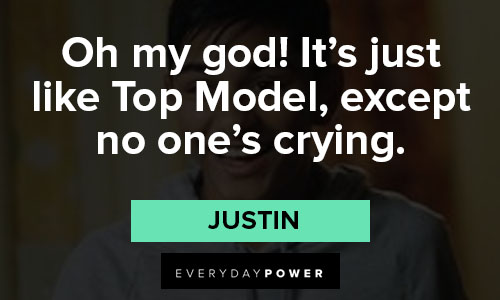 11. "I can't eat flan! Flan makes me fat!" — Justin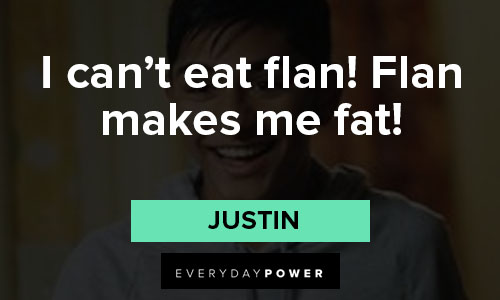 Ugly Betty quotes from Amanda
12. "Can you believe he's asking Betty for dating advice? That's like asking Britney Spears for parenting tips." — Amanda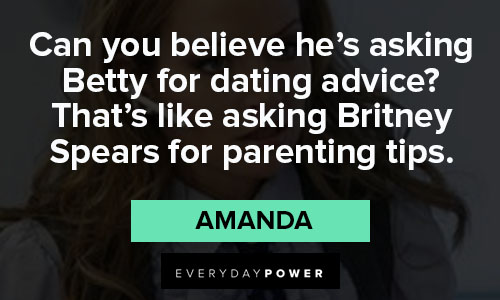 13. "You're like a big, fancy designer in London, and I'm a big-shot stylist in New York. Well, not in the sense that I have any clients, but I do get to combine all my favorite interests: criticizing people, shopping, and promoting world thinness." — Amanda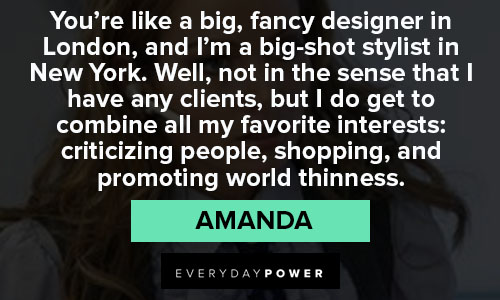 14. "Just because we're sharing an elevator, doesn't mean we're friends." — Amanda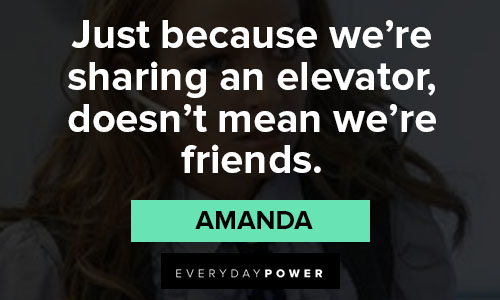 15. "Have you been smoking one of your ponchos?" — Amanda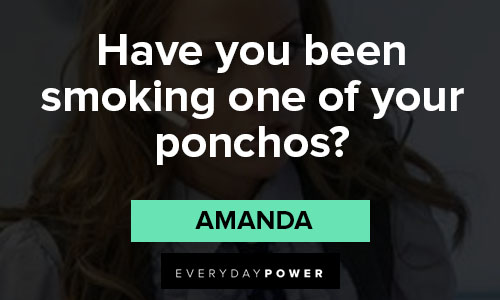 16. "Friends do not let friends wear glitter before noon!" — Amanda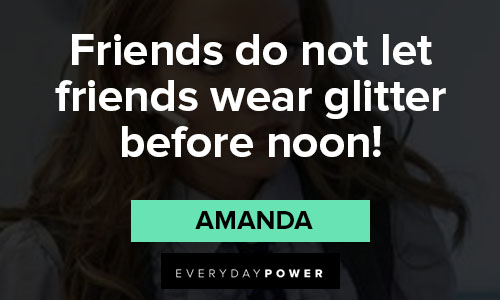 17. "We are a food free household, and you need to loose a little weight, so this is really a win – win." — Amanda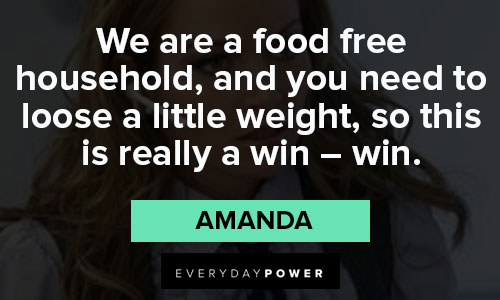 18. "Don't cry – makes you look like a girl." — Amanda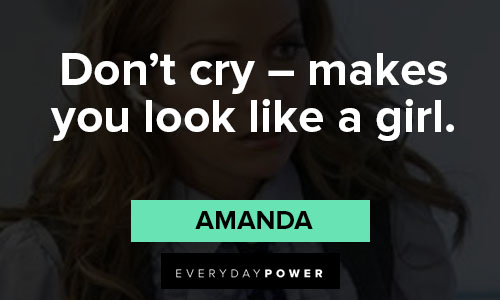 19. "He is imprinted on you like a gay duckling. If you don't wean him off you slowly, he'll die." — Amanda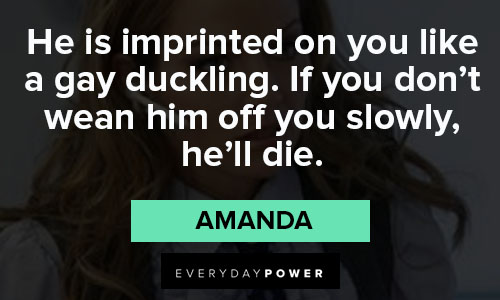 20. "You're going to South Dakota! You have to blend in. Less money and more food stamp." — Amanda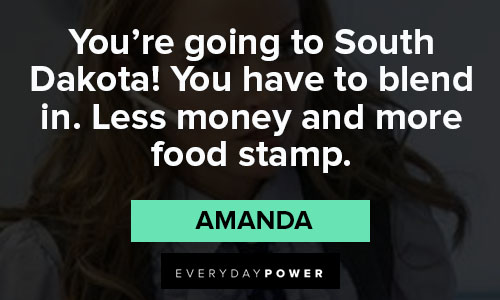 Ugly Betty quotes from Wilhelmina
21. "Even if I wanted to express sympathy, I physically can't." — Wilhelmina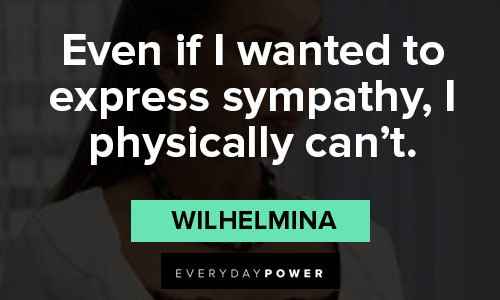 22. "A Hermes scarf. How pretty. I'm sure my cleaning lady will love it." — Wilhelmina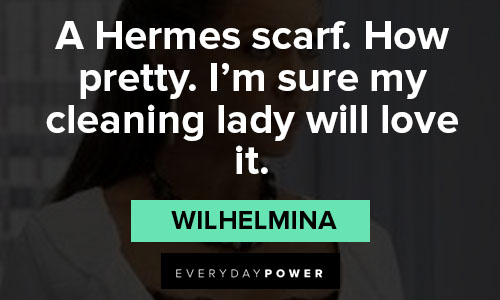 23. "Poor people are so cheap." — Wilhelmina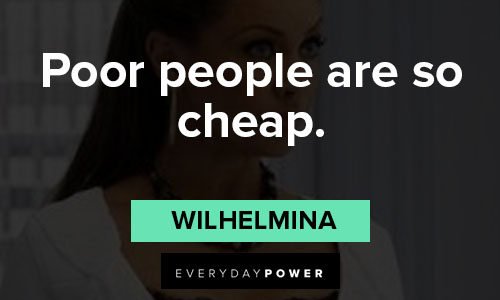 24. "Go ahead and unclench everything. We are good. Well as good as we can be." — Wilhelmina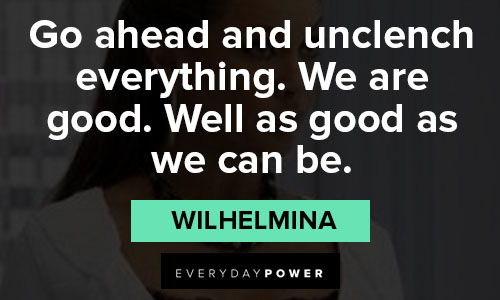 25. "Who on this staff would be willing to eat something that is 15 grams of fat per serving?" — Wilhelmina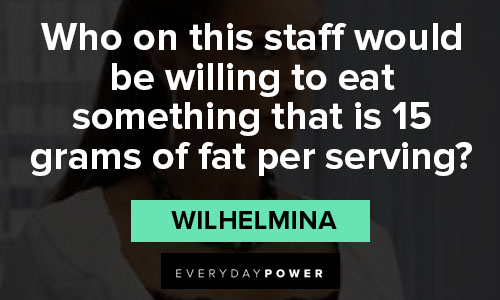 Which of these Ugly Betty quotes is your favorite?
Because of her looks, Betty was often bullied at her workplace, but despite that, she gained loyal and trustworthy friends in the process, which helped her cope with the challenges of work and life.
In addition, Betty has a unique charm among men because of her genuine personality and kindness, which allow her to reflect her beauty inside and out.
The series gained tons of fans throughout its course because of its outstanding balance of romance, comedy and corporate power struggles.
Let this series remind you that your uniqueness and identity are your strength and power, and you should allow them to shine inside you.
Hopefully, you enjoyed reading these Ugly Betty quotes and sayings, and of course, you can always share them with your friends.