Fierce Quotes To Find Your Inner Beast
Check out these fierce quotes to help you get in tune with your inner beast.
When most people think of the word fierce they might think of a regal lion or perhaps a mighty mother bear protecting her cubs.
However, being fierce can come in many forms.
Each of us has an animal that resonates with us and each of us has fierce energy inside that we can tap into.
Fierce does not necessarily mean brute force, it can be that type of physical strength, but fierce is more of a mindset.
Fierceness can be the way we approach our desires and goals, it is the energy in which we engage what we put our attention towards.
We could be doing the most gentle and calm activities, like reading a book or writing in our journal and we can still be fierce about it, doing the activity with full tenacity and excitement.
If you like this article, we suggest you explore our most popular quotes article, a list of short inspirational quotes for daily encouragement.
Look through our complete collection of inspirational quotes here.
Fierce Quotes Synonymous With Victory
1. "We play like fierce women."- Liz Cambage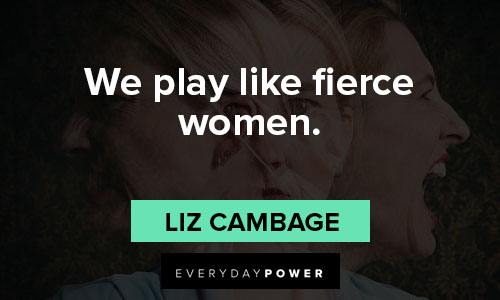 2. "If I have to be fierce, I'll be fierce."- Quvenzhane Wallis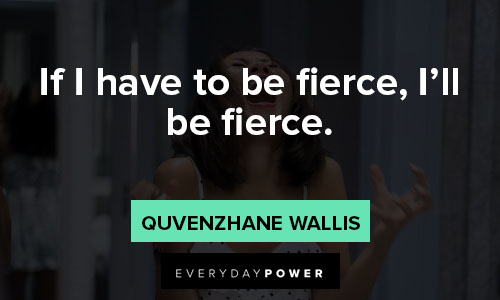 3. "Being fierce is a compliment! It's not an insult."- Rosanna Arquette
4. "Though she be but little, she is fierce."- William Shakespeare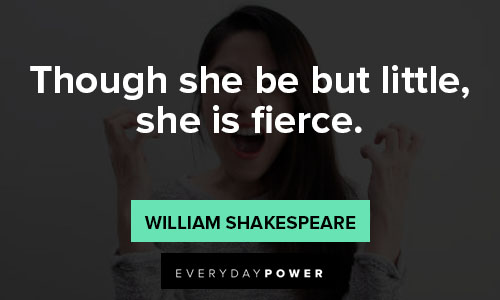 5. "I was born with a fierce need for independence."- Michelle Williams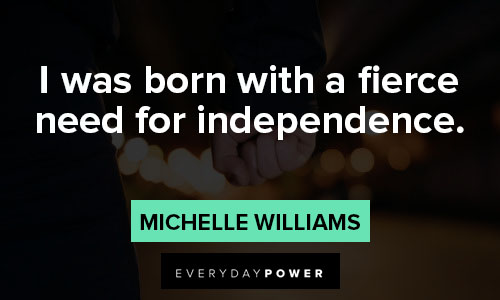 6. "I don't always feel fierce and fearless, but I do feel like I'm a rock star at being human." – Tracee Ellis Ross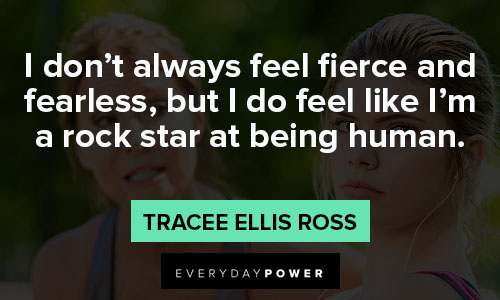 7. "I don't feel like I have to be nice and apologetic all of the time. I'm trying to be strong and fierce."- Emma Mackey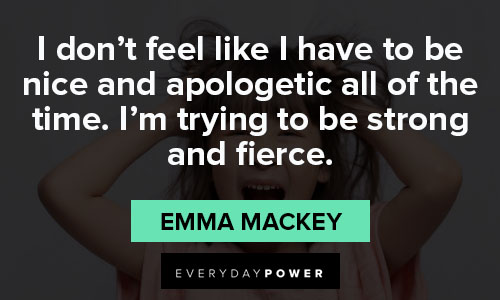 8. "The severe household has no fierce slaves, but it is the affectionate mother."- Han Fei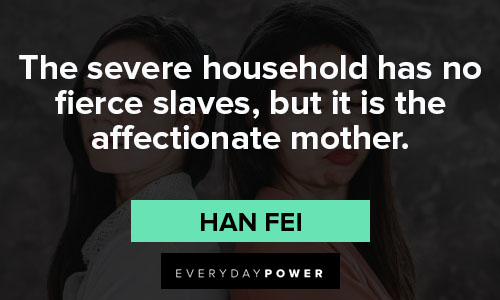 9. "I do not believe in using women in combat, because females are too fierce."- Margaret Mead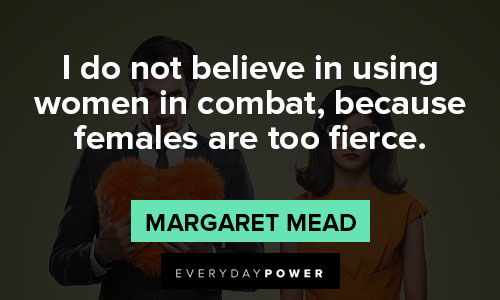 10. "The mountains, the forest, and the sea, render men savage; they develop the fierce, but yet do not destroy the human."- Victor Hugo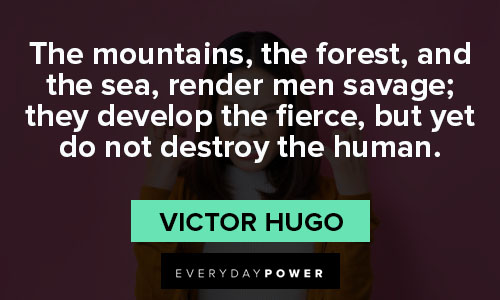 11. "Every time I look at you I get a fierce desire to be lonesome."- Oscar Levant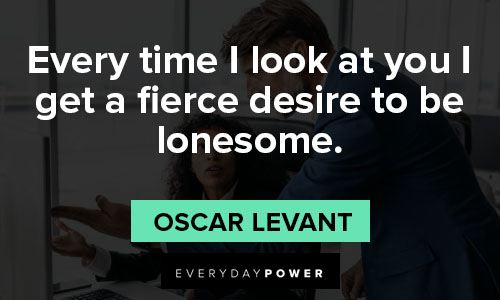 12. "There's a fierce practicality and empiricism which the whole imaginative, lyrical aspect of poetry comes from."- David Whyte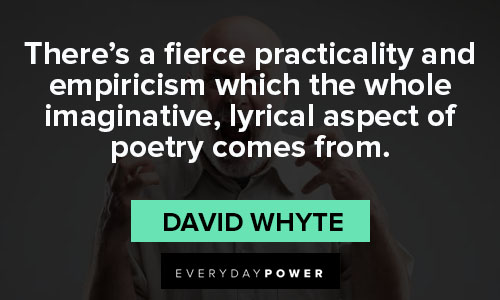 13. "I'm a fierce advocate for diversity. Always have been, always will be."- Roland Martin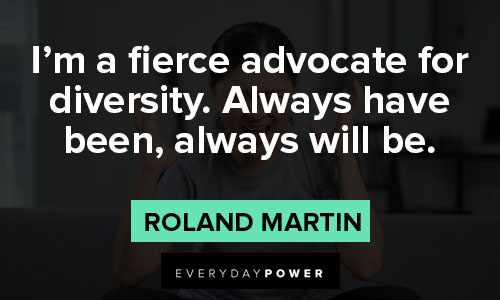 14. "We live in a time today where we face fierce global competition."- Erskine Bowles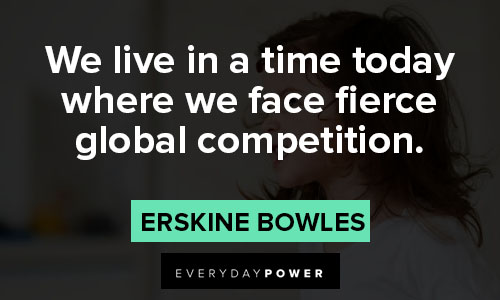 15. "I love fierce performers."- Ella Eyre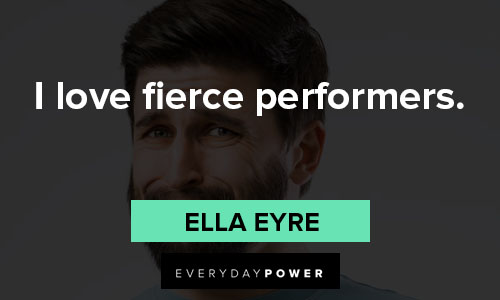 16. "Putting on fierce boots is an instant pick-me-up."- Nina Garcia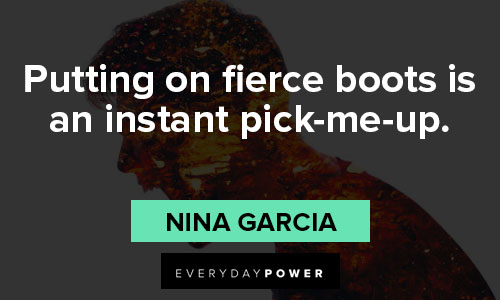 17. "I may have been fierce, but never low or underhand." – Ty Cobb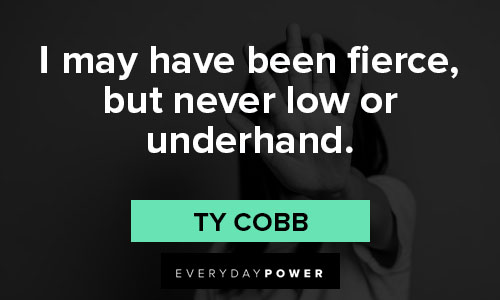 18. "I'm really not that fierce."- Iyanla Vanzant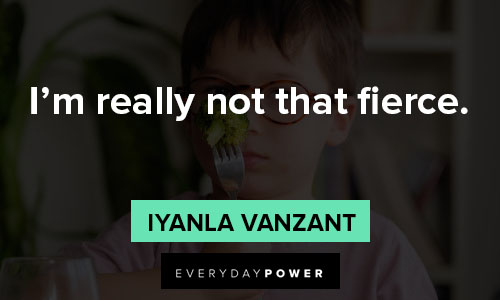 19. "I'm fierce. I'm very determined, and always had that in me. I didn't have to train myself to be the way I am." – Sofia Kenin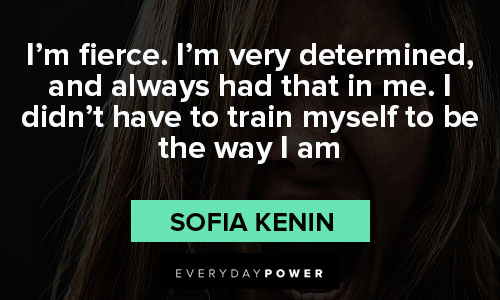 Fierce quotes to motivate you
20. "You know how Beyonce has Sasha Fierce? That's how I am. When I go out on stage, I become a different person." – Bryson Tiller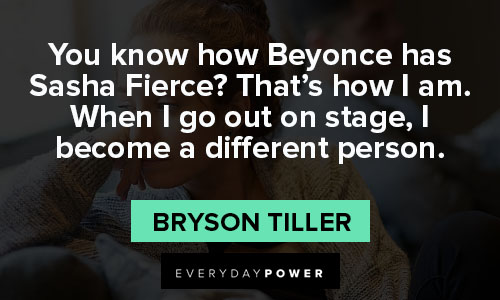 21. "My mother was a passionate, complicated, sometimes fierce woman."- Christina Baker Kline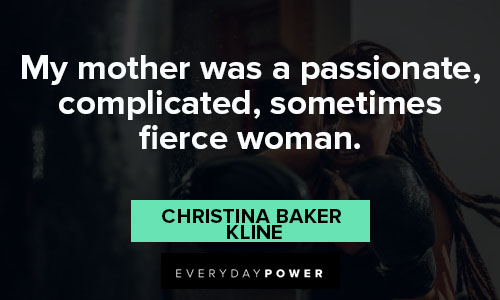 22. "I have a fierce temper. I've mastered it over the years, but when I'm angry, no one can force me to do anything I don't want to." – Lata Mangeshkar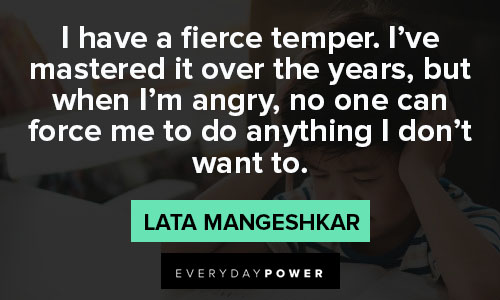 23. "It doesn't make you feel very good being mean and fierce; it is much nicer playing people who are kind and sweet." – Kristin Scott Thomas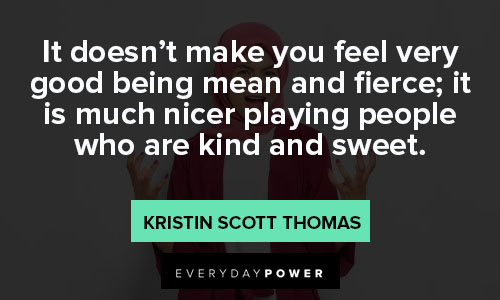 24. "I like my customer to be fierce." – Christian Louboutin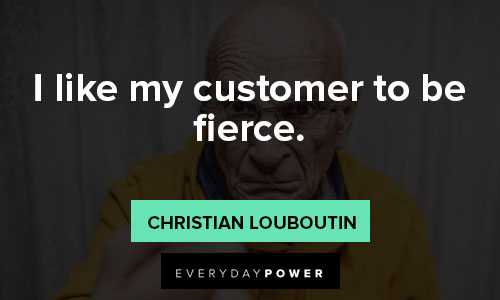 25. "I am fierce, yes, but I'm serious about music." – Perfume Genius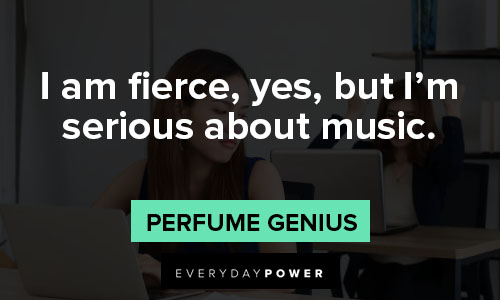 26. "If the impulse to daring and bravery is too fierce and violent, stay it with guidance and instruction." – Xun Kuang
27. "Political divisions may be fierce, but there is at least one issue that most Americans agree on: net neutrality." – Ro Khanna
28. "We need constant change, technological innovation capability, and high productivity to survive in the fierce competitive environment." – Joe Kaeser
29. "In both British and American history, fervent imperialism has always coexisted with bouts of fierce isolationism." – Linda Colley
30. "Hunger and fear are the only realities in dog life: an empty stomach makes a fierce dog."- Robert Falcon Scott
31. "Certainly, my many years working in the comics industry, creating products that I do not own, has made me rather fierce on the subject of giving up rights." – Alan Moore
32. "Nothing shocks me anymore. I've embraced men in thongs, I've embraced women with padded bras. I mean, I can embrace Larry King saying 'fierce.'" – Johnny Weir
33. "The competition is so fierce once you become an adult. I'll probably move on to something else." – Jodie Sweetin
34. "This awareness instills a fierce desire to protect that heritage and – in doing so – to educate Americans in the meaning and importance of our pivotal documents." – Allen Weinstein
Fierce quotes to ignite your inner fire
35. "It was a pretty fierce rivalry. I'm just speaking for myself, but I think it was general through the clubs. We didn't like them, and they didn't like us." – Bobby Thomson
36. "I am a fierce patriot, and I try to be outspoken about my beliefs." – Martha Plimpton
37. "I have three sons, and I think we're both fierce protectors of our children."- Jami Gertz
38. "India is desperately romantic, utterly unashamed of its sentimentality, its generosity, its fierce pride and massive heart." – Simon Beaufoy
39. "My mom says I'm a fighter, a fierce competitor, and I think I am, too." – Gabby Douglas
40. "My grandmother was very fierce and gruff. She was quite small, but she was very wide." – Salman Rushdie
41. "I got four sisters. They're all very fierce." – Chad Coleman
42. "Polygraphs have sparked a fierce debate for at least a century."- Bill Dedman
43. "The great pleasure for me in writing short stories is the fierce, elegant challenge." – Amy Bloom
44. "Corporate competition is fierce, viewed by many as economic warfare where all is fair. But politics… now, this is something unique." – John McAfee
45. "Now I'm going to show a side of me I haven't shown before. I'm going to be fierce." – La'Porsha Renae
46. "We should raise fierce flames of innovations in the vanguard sectors, basic industrial sectors, and all other sectors of the national economy." – Kim Jong-un
47. "When people start to perceive you as the big guy, you're not allowed to be scrappy, fierce." – Travis Kalanick
48. "I hope that I helped to build a fierce pride in what we are and what we can do if we set our minds to it." – Gene Roddenberry
49. "I think I've shown the world I'm a fierce competitor, yes. But I've also shown them that I'm a fierce human being." – Adam Rippon
50. "Face dance means you don't know what the hell the rest of your body was doing but your face is fierce. That's face dancing." – Rosie Perez
Fierce Quotes To Help You Become Strong And Fierce
51. "Be steady and well-ordered in your life so that you can be fierce and original in your work." ― Gustave Flaubert
52. "There are a lot of people who will tell you I'm very ruthless. I'm very fierce. If I feel I'm right, if I feel I've been violated, then I am like a warrior from hell!" ― George C. Wolfe
53. "You are fierce. You are a lioness. You have ventured where few would go and showed up to lead and take charge." ― Tabi H. Melhorn
54. "When the fierce, burning winds blow over our lives-and we cannot prevent them-let us, too, accept the inevitable. And then get busy and pick up the pieces." ― Dale Carnegie
55. "But you are fierce, you are unsubduable, you are no more to be touched in such moods than fire is to be touched." ― Georgiana Marion Craik
56. "I see myself capable of arrogance and brutality… That's a fierce thing, to discover within yourself that which you despise the most in others." ― George Stevens
57. "War is a brutal and fierce means of pacification; it means the suppression of resistance by the destruction or enslavement of the conquered." ― Henri Frederic Amiel
58. "You must be fierce always in protection of love, and love is loyalty. And so I am proud to be fierce, and I am brave to protect my fierceness." ― Brian Thomas Etheredge
59. "You have to compete with others in the field. Sometimes the competition gets pretty fierce because you're competing for funds or grants to do your work, the financial work." ― Clyde Tombaugh
60. "At the end of the day, literally and proverbially, the answer to the difficulties of sustaining my creative life lies in my fierce motivation to do so." ― Sharon Louden
What did you learn from these fierce quotes?
What are some things you are fierce about?
Is there an area in your life where you want to be more fierce?
How can finding your inner beast help you?
Maybe it is work or school-related?
Or perhaps you have a personal goal you wish to approach with a more fierce attitude.
Whatever it is, remember that being fierce starts with the belief that you can accomplish what you want.
Being fierce allows you to take your passions and manifest them into what you wish.
If you are someone who feels like being "fierce" is not something that comes naturally to you, have fun and make up an alter ego.
Beyonce had "Sasha Fierce" and you can also imagine yourself having an identity that is fierce.
Play around with it, have fun and see where it takes you.
Which of these fierce quotes and sayings is your favorite?
Let us know in the comments.