10 Amazing Books About Creating Loving Relationships
About 15 years ago, my mom gave me a book on relationships for Christmas.
I hadn't had many boyfriends, and she worried I was doing something wrong.
The book spurred my concerns about my skills in romantic partnerships, and I have been reading about relationships nonstop ever since.
I believe a long-term, committed, and happy relationship is possible.
I wanted to learn as much as possible about how to have it.
If people spent as much time wanting to improve their relationships as they do finances or their careers, there would be many more happy couples.
So, while I may not be as skilled in other areas, like, say, my taxes (isn't that what accountants are for?), I am an unofficial, self-taught love expert, according to the books.
Best Books About Positive Relationships
Our society puts a lot of emphasis on romantic partnerships and being "in love."
I believe love takes work – and I wanted to put the work in.
Here's a list of my fave books on relationships out of the 50 or so that I've read, so you can save your time reading every book ever written and instead spend the time you saved focusing on your partner:
This book changed my life more than any other book on relationships on this list.
After reading it, it took me a while to actually go back to dating as I wanted to soak up all the lessons.
Johnson describes how romantic love becomes how we try to live out our religious/spiritual life through another.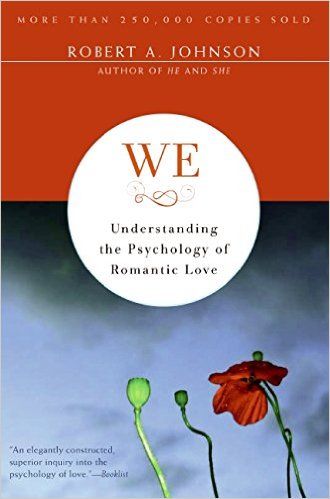 Unconsciously, we want our partner to be perfect.
Then, when we discover they, too, are human with flaws – we are disappointed.
This projection of our sacredness onto others, and externally, often leaves us feeling alienated and lonely in relationships, particularly without one.
Now, I see I want to be loving with a human and flawed partner, not "in love" with the excitement and illusions it often creates and then ruins.
This one is my second favorite after "We."
It reminds us that opening and loving another is inherently risky.
When we stop fearing being hurt and instead surrender and stop protecting ourselves from others, then true love is possible.
I keep this book on my nightstand constantly to remind myself to open up to love.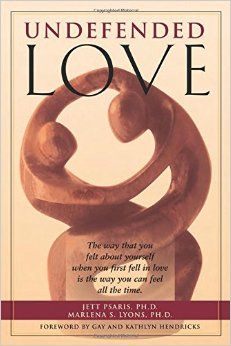 I practice opening instead of closing when my feelings get hurt or I'm afraid of losing someone.
It speaks to the vulnerability of loving another and all the fears and coping mechanisms it brings up.
This book is another life-changer, as it is a quick, focused read about attachment theory.
Attachment is our style and psychological patterns of relating, often based on our childhood experiences.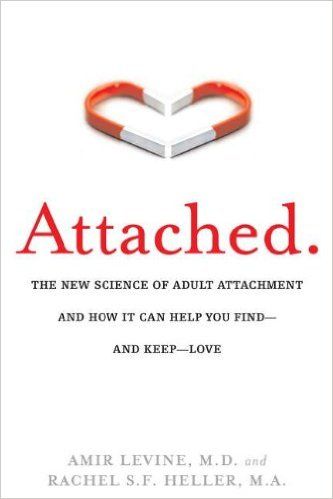 I enjoyed the many charts and clear explanations of how each style impacts our ability to be in a relationship and how we create situations to ultimately heal these often unconscious childhood wounds.
Understanding your patterns and your partner's patterns of desiring closeness or needing freedom in a relationship is key to lasting relationships.
Welwood, like Robert A. Johnson, also points to the wound around romantic love and uses a psychological approach to gain more access to love.
He points out that receiving love is much scarier than giving it.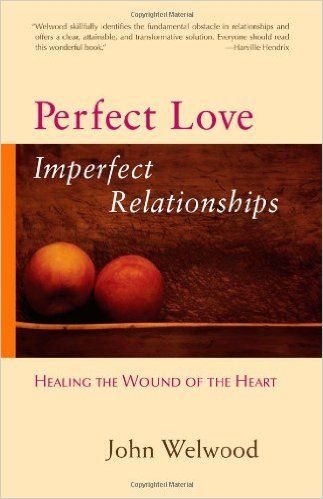 This makes sense given the relating style where one partner becomes the pursuer while the other runs away—making it difficult for either to receive love.
I read this shortly after reading Attached, which helped me solve several attachment dynamics I was currently entangled in (romantic and otherwise).
A guy I had a crush on in college gave me this book for my birthday, and it is still dear to me.
I made him write a note to me in the beginning, which reads: "Dear Becky, this is for you."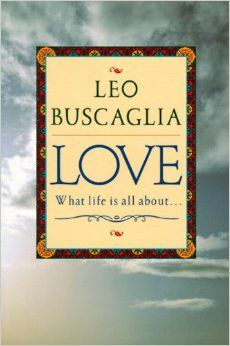 The book was a bestseller for over 20 years, beginning in the 1970s; it isn't difficult to see why.
I believe we are here to love and continuously learn to love and open our hearts more fully to each other.
This book reminded me that our work – and the most precious act we give one another – is love.
I picked up this book after a simple Internet search (though it wasn't a Google Search as it wasn't so popular then) for books on relationships.
While it has major Christian overtones, it offers many great insights about how we give and receive love, which is applicable no matter your spiritual or religious beliefs.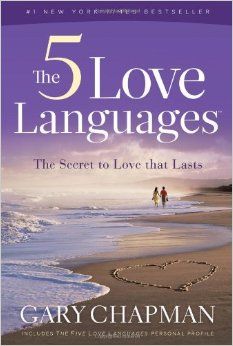 Reading it, I learned the guy I was in a relationship with (and my dad) were both acts of service people, while my mom showed love through gift-giving.
I am an affection and quality-time type.
When I'm dating someone, I look for cues to notice their love language and ask for what I need to feel loved.
Once, I showed this book to a guy I was dating, and he made fun of me.
Then several years later, he forgot I showed it to him and gave it to me as a gift!
Yes, that's how good it is.
While the name is cheesy, this book is one of the best I've ever read.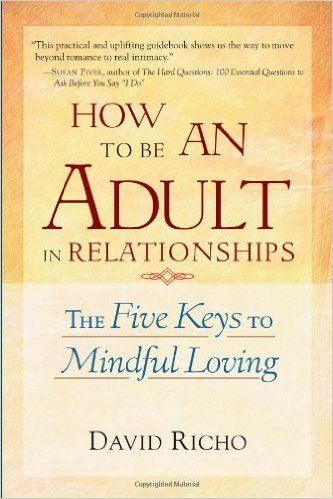 Richo uses a Buddhist and psychological lens to explain our five main needs in a relationship: Attention, Acceptance, Affection, Appreciation, and Allowing.
These five main needs build lasting intimacy and guide us through the phases of a romantic partnership.
I usually tried to cover up the title when I read this on the bus, but it is a great conversation starter.
This was my favorite among the many books on relationships and sex, reminding me of the importance of emotional intimacy in physical intimacy.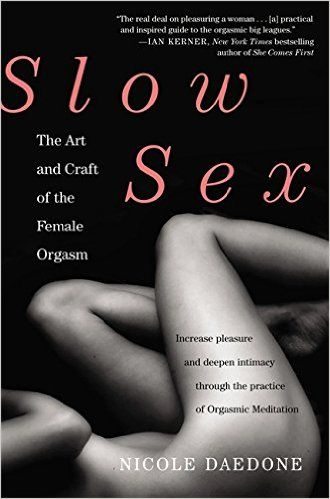 So often, we rush through sex to get to the good stuff (i.e., climax) and miss out on actual connection, which is what we ultimately want.
A great read from the founder of OneTaste, it offers sensuality and Tantric practices for increasing pleasure and intimacy.
This was by far the cheesiest book I read about love—and I loved it.
The authors are married and both therapists, which is why I appreciated their authority on the subject.
I found their psychological approach and focus on communication to be simple and easy to understand.
They emphasize honoring your partner's emotions, being truthful, and keeping agreements.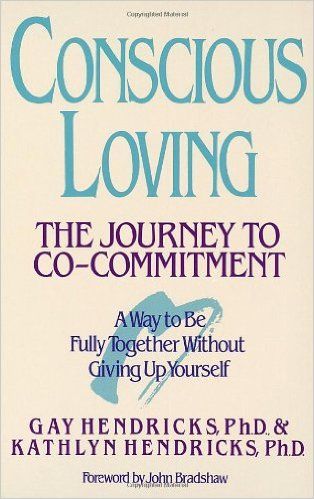 Many studies have been done about heterosexual men not giving in to a beautiful woman's temptation after receiving a hug from their partner.
These studies focus on the cuddle/bonding hormone oxytocin and its effects on romantic relationships.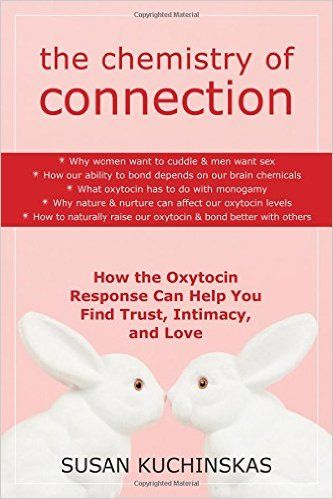 The partnership cycles from lust to romance to love also coincide with the major hormones testosterone, dopamine, and oxytocin.
Understanding these phases allows us to be in the flow as a relationship evolves into a calmer, compassionate bonding.
What do you think about these books on relationships?
Have you read them already, or do you have plans on adding them to your reading list?
If you decide to pick one up, perhaps you and your partner could read it together.
After all, there's no harm in investing in a good relationship.
Tell us your favoritebooks on relationship in the comment section below.
Check out these related lifestyle articles:
25 Best Books To Improve Your Sex Life and Relationships
Looking for an awesome list of sex books to improve your sex life and intimate relationships?
Top 10 Relationships Books On Thriving Together
Relationship books on Everyday Power. These awesome books on relationships will help you and your partner thrive together!
5 Common Misunderstandings in Relationships
Discover insights and solutions to common reasons for misunderstandings in your relationships, helping you foster clearer communication and stronger connections.
The Biggest Benefits of Being In a Relationship
Being single can certainly have its advantages, but the benefits of being in a relationship are also wonderfully fulfilling and can enhance your life in many ways.
Check out these related quote articles:
Love Quotes for Him To Make Him Feel Like A King
Here's our curated list of love quotes for him that highlight the power of love.
Deep Love Quotes To Best Express Deep Feelings
It's time to explore the timeless power of deep love quotes.
True Love Quotes for the Hopeless Romantic
Whether you've found true love or are still looking, if you're a romantic, you'll enjoy these true love quotes. 
Falling in Love Quotes for Him and Her
These falling in love quotes encapsulate the beauty and magic of love, specifically tailored for that special someone in your life.