Inspiring Quotes about Love To Refresh Your Spirit
Some of our favorite quotes about love on Everyday Power!
Being a therapist who works with couples as one of my specialties, as well as someone with a chronic illness and an amazing husband, I have made a habit of collecting quotes about love.
While there is a dichotomy of reasons that I find them and they resonate with me, I find each and every one touching.
I find quotes that inspire the people that I work with when I share them with them, and I find quotes that touch me when I think of how selfless my own husband is in caring for me and my illness.
Here are 10 of the quotes that I have found to be most moving.
And when finished check out these Erma Bombeck for additional inspiration.
If you like this article, we suggest you explore our most popular quotes article, a list of short inspirational quotes for daily encouragement.
Read more related content on our inspirational quotes category page.
Inspiring Quotes about Love To Refresh Your Spirit
1. "If you want to be loved, be lovable." – Ovid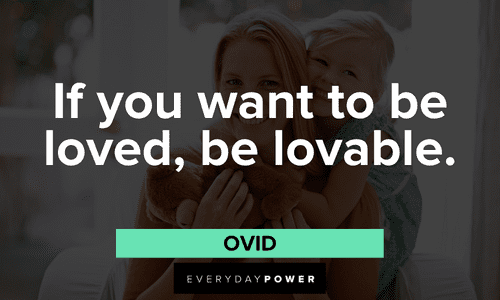 I think this quote speaks simple, but abundant truths. If what we are searching for in life is great love, we must also be worthy of that love. You must have great love for yourself, and live a life you are proud of. You must be someone to deserve the love of others.
You will also enjoy our article on best relationship quotes.
You will also enjoy our article on deep love quotes.
2. "Love makes your soul crawl out from its hiding place." – Zora Neale Hurston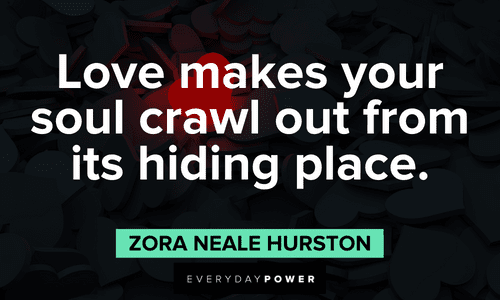 There are many people that believe that they will never find love, or that true love does not exist. They believe they are not capable of love. However, all it takes is for that one person to come into their lives to realize that they have possessed great love all along.
You will also enjoy our article on love quotes for you husband.
3. "The moment you have in your heart this extraordinary, thing called love, and feel the depth, the delight, the ecstasy of it, you will discover that your world is transformed." – Jiddu Krishnamurti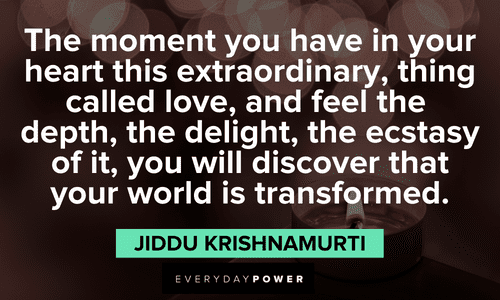 Many people believe that love does not exist, or that they are not capable of love. They will say they are not sure if they have ever loved, or if they know what love is. When that same person finally meets that person who taps that place I their heart and soul that has never been touched before, they will never be the same.
You will also enjoy our article on chronic illness quotes.
Insightful quotes about Love
4. "Where there is love, there is life." – Mahatma Ghandi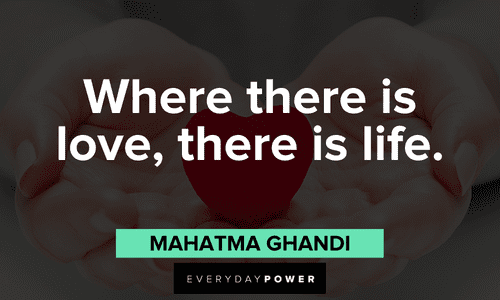 Another simple but powerful statement. It could be said that one does not truly know love, who has not truly loved and been loved in return. To both give and be given love is life altering.
5. "Don't marry the person you think you can live with; marry only the individual you think you can't live without." – James C. Dobson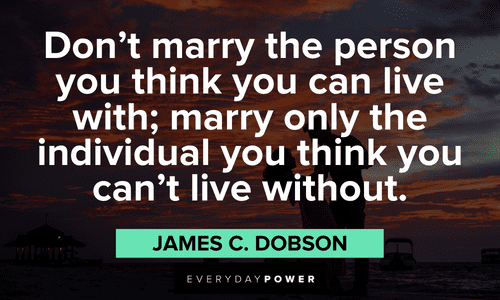 In my line of work, this stood out to me so profoundly the first time I saw it. What are the reasons you love each other? Is this someone you see yourself growing old with, someone who stimulates your mind and not just your body? The person you decide who to spend your life with should not be someone you enjoy being around, but rather someone you do not want to be without.
You will also enjoy our article on soulmate quotes.
6. "If there is such a thing as a good marriage, it is because it resembles friendship rather than love." – Michel de Montaigne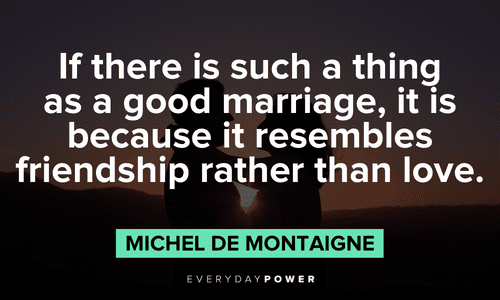 Another quote that I found noteworthy in my work with couples. The quote is not saying that the couple should not have deep love for each other. What it is saying is that you should first, above all things be friends. You should have an interest and admiration of this person that makes you want them to always be a part of your life.
Related: Love Quotes For Him
More quotes about Love
7. "If you find it in your heart to care for somebody else, you will have succeeded," – Maya Angelou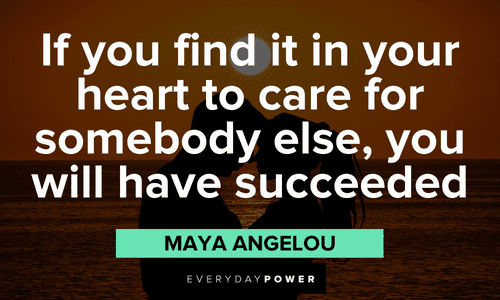 This quote was more personal to me. It is about a deep and abiding love, about a selflessness of one partner to another. It is saying that to have achieved true success in life is to love and care for another unconditionally.
8. "You know you're in love when you can't fall asleep because reality is finally better than your dreams." – Dr. Suess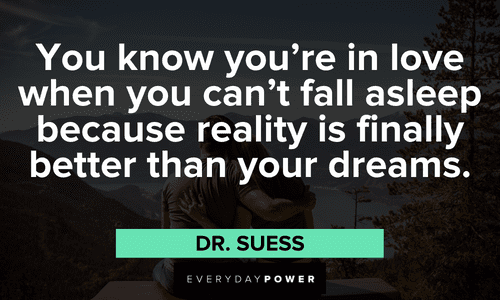 I know what you are thinking, Dr. Suess????, he had his moments. This is by far one of the sweetest sentiments that I have heard. The idea that there is no need to wish for dreams, as the reality you are living, is better than anything you could imagine.
9. "I love you, not for what you are, but for what I am when I am with you." – Roy Croft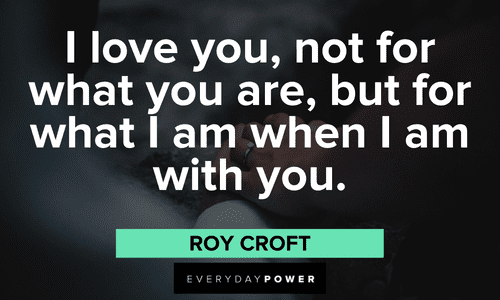 This speaks to a couple bringing the best qualities out in each other. This can grow and strengthen relationships, when you are able to see that you each complete the short comings of the other. That you are stronger and more whole together, than you could ever be apart.
10. "Love is that condition in which the happiness of another person is essential to your own." – Robert Heinlein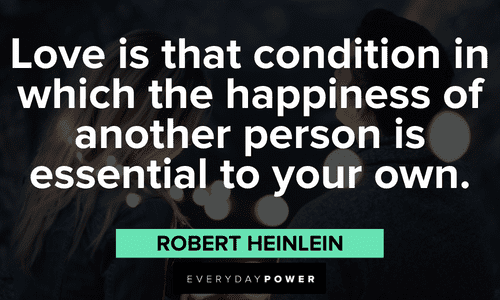 Inspiring Quotes About Love To Share With Your Partner
11. "I love you not because of who you are, but because of who I am when I am with you." — Roy Croft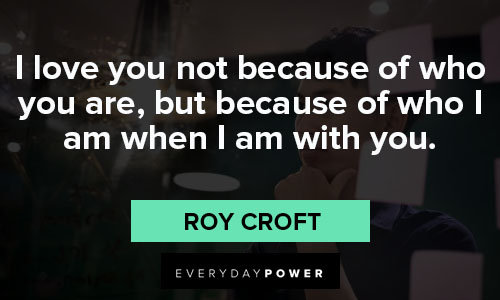 12. "Love in its essence is spiritual fire." — Seneca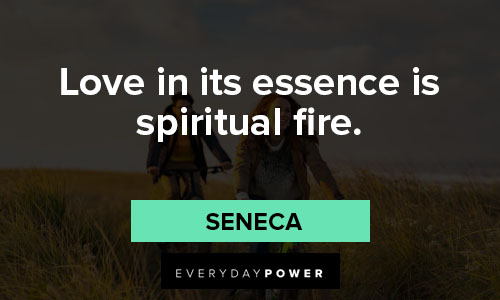 13. "If I had a flower for every time I thought of you… I could walk through my garden forever." — Alfred Tennyson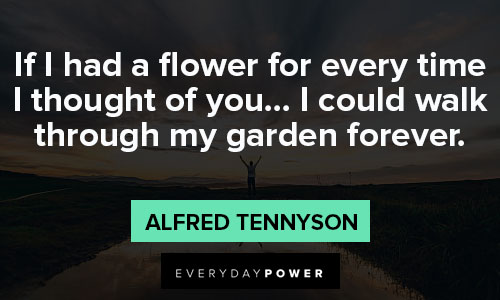 14. "I have decided to stick with love. Hate is too great a burden to bear." — Martin Luther King, Jr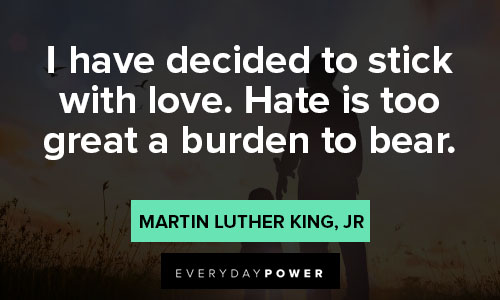 15. "The art of love is largely the art of persistence." — Albert Ellis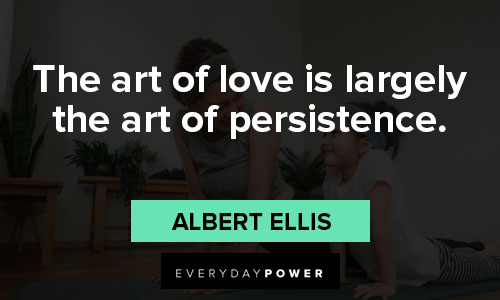 16. "We are most alive when we're in love." — John Updike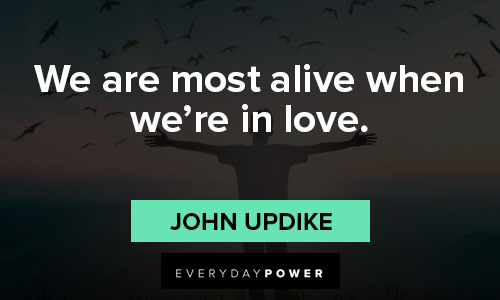 17. "Tis better to have loved and lost than never to have loved at all." — Alfred Lord Tennyson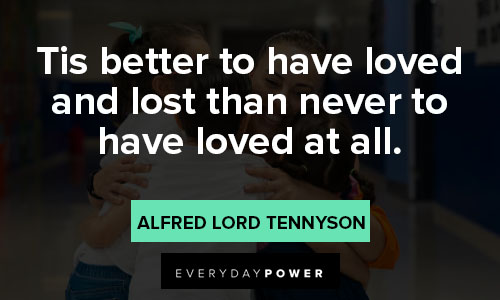 18. "A friend is someone who knows all about you and still loves you." — Elbert Hubbard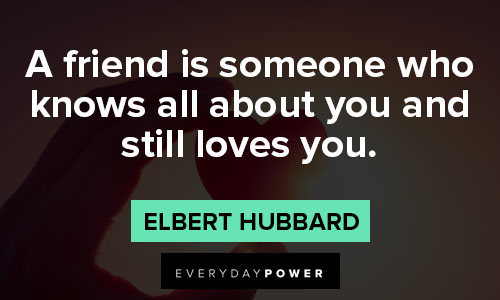 19. "Keep love in your heart. A life without it is like a sunless garden when the flowers are dead." — Oscar Wilde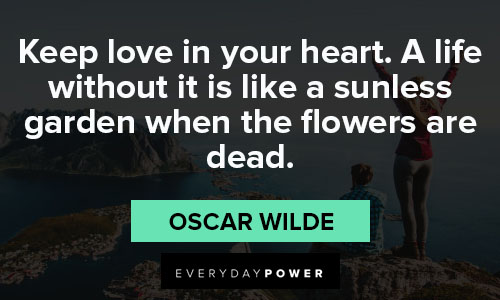 20. "Love does not dominate; it cultivates." — Johann Wolfgang von Goethe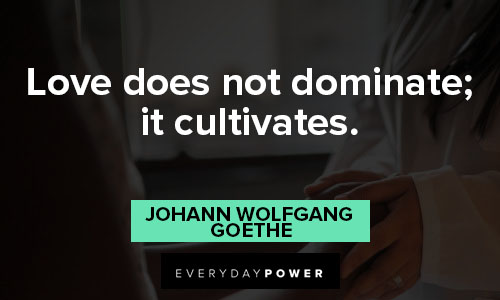 Talk about the true concept of love.
To have another who is so important to you, that you cannot be happy yourself if they are suffering in any way.
To want to take away their pain, and to be unable to ignore any amount of their suffering.
I think that each and every one of these are words to live by.
If we approached our relationships with these types of thoughts in our heads, and this type of love in our hearts, we would be in much better shape over all.
Great love is possible, and it should be valued.
Incredible relationships do exist, as long as we are open to them, and appreciative of them.
What are some of your favorite quotes about love?