Minimalist Quotes About Shifting Your Focus and Priorities
These minimalist quotes will help you decide for yourself if minimalism is good or bad.
There are pluses and minuses to living a minimalist lifestyle, and we will explore both sides.
Some people believe that minimalism is bad because it causes you to reject opportunities.
Minimalism is defined as intentionally focusing only on what really matters.
By devoting your focus to having only what you need, you might actually impede the opportunity you could present to others.
The flip side of the argument is that minimalists are happier.
This is because they worry less and don't stress about unnecessary things.
It helps reduce the chaos in their lives.
Minimalists focus more on creating quality time for their relationships.
They make time to enjoy the simple pleasures of life and prioritize their spiritual health.
"How do you minimize your life?" sounds like you want to take away something.
However, I think if we looked at it differently, more people would find it appealing.
Let's ask instead, how can I improve my life by shifting my priorities?
Keep reading through these minimalist quotes to discover some simple things you can do today.
Don't forget: Why we should embrace a minimalist lifestyle
Also, check out our most popular quote article, a list of short inspirational quotes for daily wisdom.
See the rest of our quote database for even more inspirational ideas and thoughts.
Short minimalist quotes
1. "Minimalism is built around the idea that there's nothing that you're lacking." ― Fumio Sasaki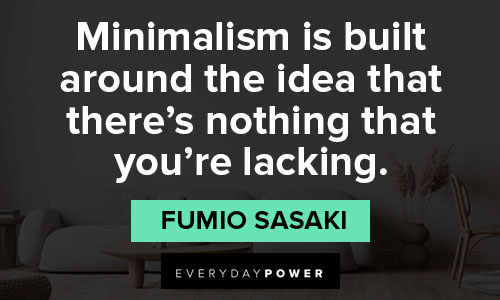 2. "Minimalism is asking why before you buy." ― Francine Jay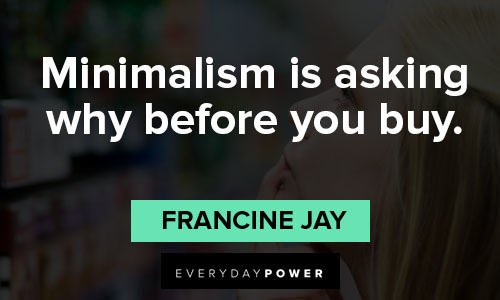 Check out our collection of off-the-grid quotes if you enjoy this article.
3. "Minimalism means not trying to improve perfection." ― Bryant McGill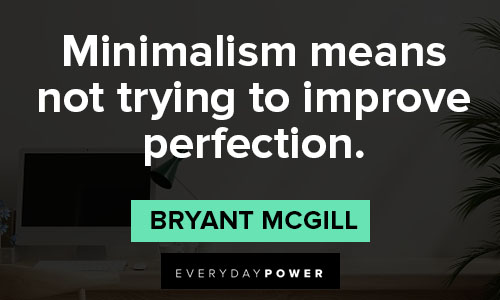 4. "Minimalism is the constant art of editing your life." ― Danny Dover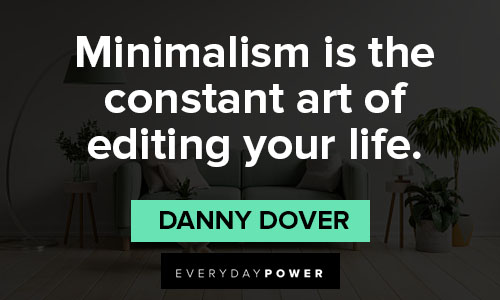 5. "Learn to live with less so that you appreciate more." ― James Ryan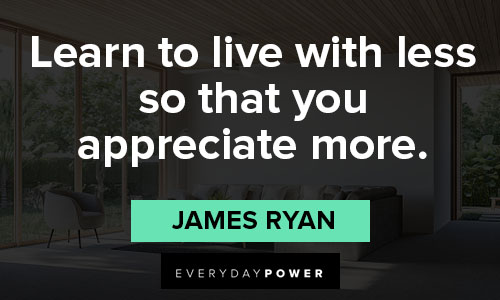 6. "Simplicity is extremely important for happiness." ― Dalai Lama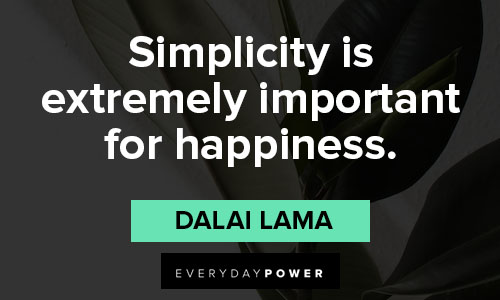 7. "If one's life is simple, contentment has to come." ― Dalai Lama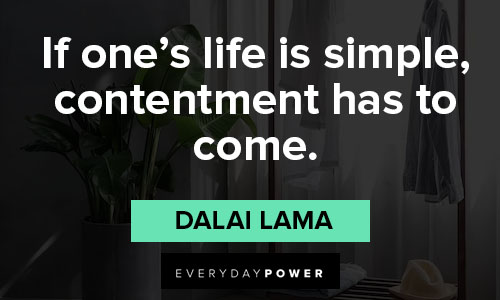 8. "Simplicity is the ultimate sophistication." ― Leonardo da Vinci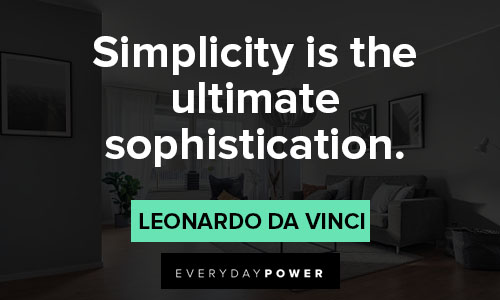 9. "Collect moments, not things." ― Paulo Coelho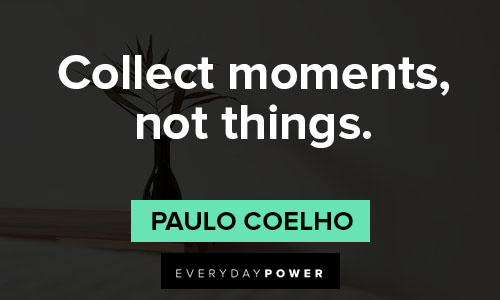 10. "You don't need more space. You need less stuff." ― Joshua Becker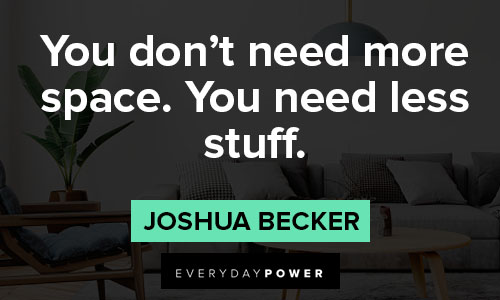 Minimalist quotes about living with enough
11. "Picture your dream home. I bet it's not filled with clutter." ― Joshua Becker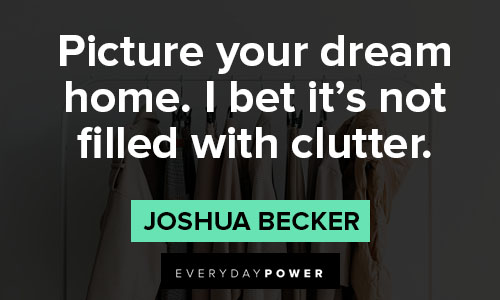 12. "The first step in crafting the life you want is to get rid of everything you don't." ― Joshua Becker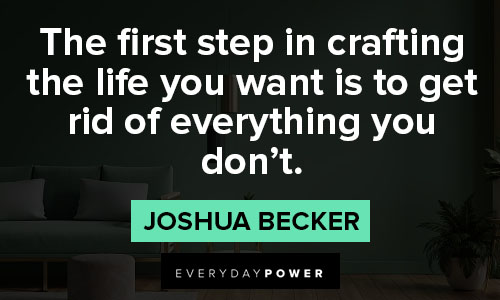 13. "There are two ways to be rich: One is by acquiring much, and the other is by desiring little."― Jackie French Koller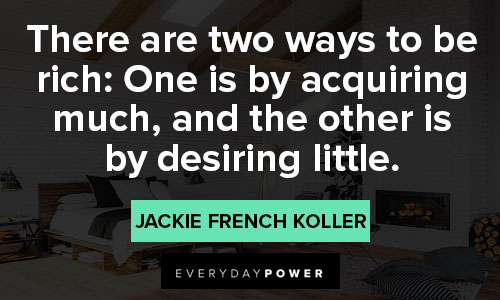 14. "Reduce the complexity of life by eliminating the needless wants of life, and the labors of life reduce themselves." ― Edwin Way Teale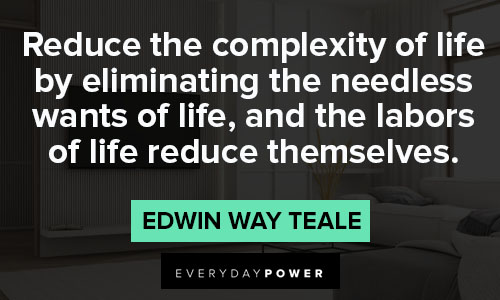 15. "In order to seek one's own direction, one must simplify the mechanics of ordinary, everyday life." — Plato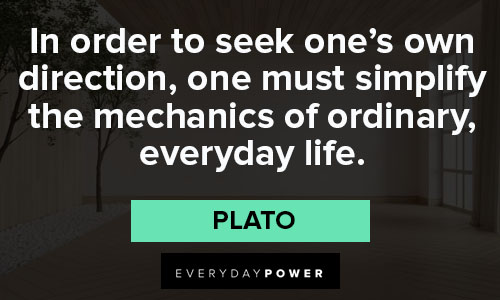 16. "Minimalists search for happiness not through things, but through life itself; thus, it's up to you to determine what is necessary and what is superfluous to your life." ― Joshua Fields Millburn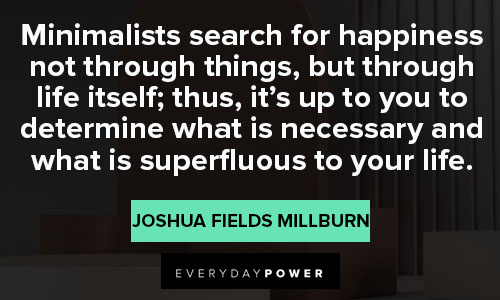 17. "Be a curator of your life. Slowly cut things out until you're left only with what you love, with what's necessary, with what makes you happy." ― Leo Babauta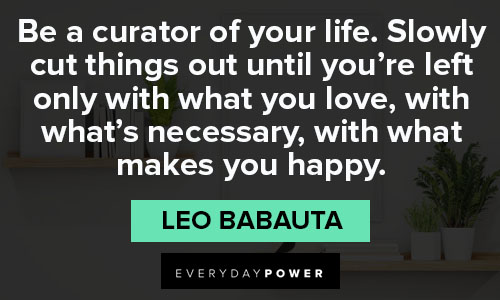 18. "Have nothing in your house that you do not know to be useful, or believe to be beautiful." ― William Morris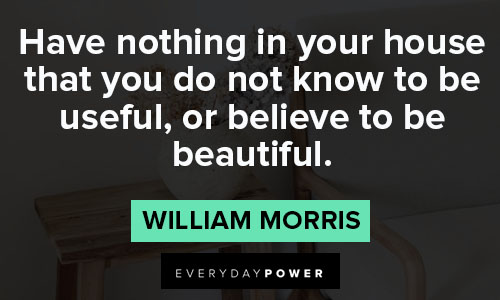 19. "Simplicity involves unburdening your life, and living more lightly with fewer distractions that interfere with a high-quality life." ― Linda Breen Pierce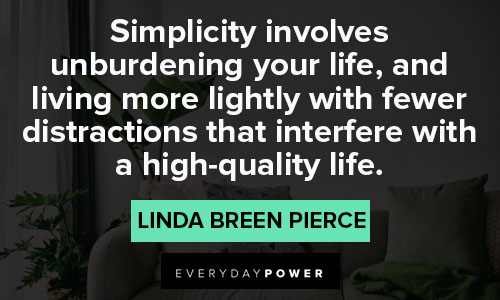 20. "Keep only those things that speak to your heart. Then take the plunge and discard all the rest. By doing this, you can reset your life and embark on a new lifestyle." ― Marie Kondo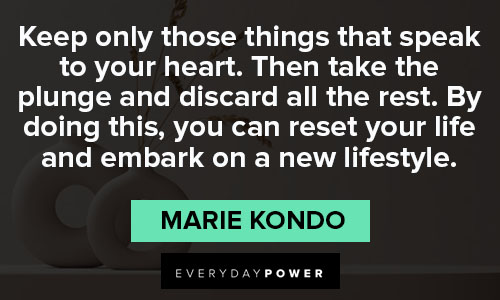 Minimalist quotes about life lessons
21. "The trouble with simple living is that, though it can be joyful, rich, and creative, it isn't simple." ― Doris Janzen Longacre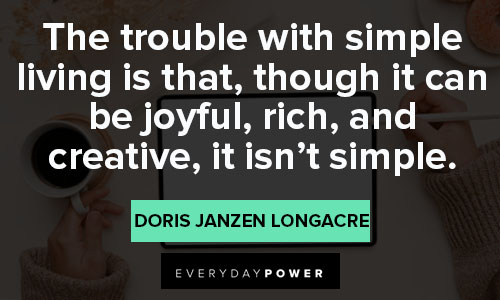 22. "Clutter is not just the stuff on your floor, it's anything that stands between you and the life you want to be living" ― Peter Walsh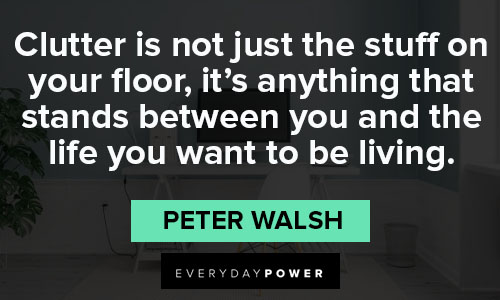 23. "You have succeeded in life when all you really want is only what you really need." ― Vernon Howard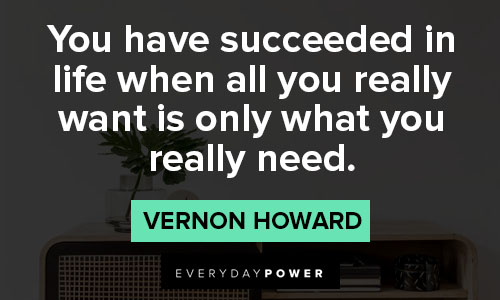 24. "Minimalism is a tool to eliminate life's excess, focus on the essentials, and find happiness, fulfillment, and freedom." ― Joshua Fields Millburn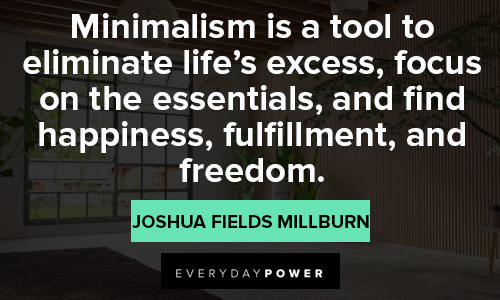 25. "The numerous choices you have around yourself are often superficial; they don't matter. The art lies in doing more with less. Minimal requirements, more work." ― Vishal Ostwal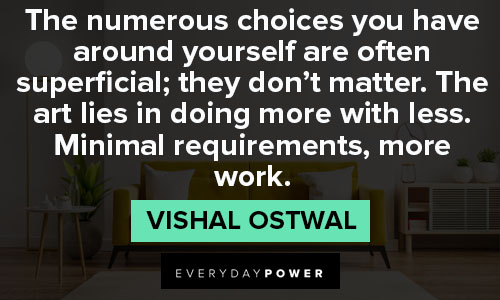 26. "Minimalism is really about reassessment of priorities, so you can remove unnecessary things from your life; get rid of things like possessions, activities, and relationships that do not improve or bring value to your life." ― Jane Andrews
27. "If we want more healing and peace in the world, let us each start with our homes, our relationships, our mindsets, and ourselves." ― Lisa J. Shultz
28. "Getting rid of everything that doesn't matter allows you to remember who you are. Simplicity doesn't change who you are, it brings you back to who you are." ― Courtney Carver
29. "Ultimately, minimalism is the thing that gets us past the things so we can focus on life's most important things- which actually aren't things at all." ― Joshua Fields Millburn
30. "It's better to have extra time on your hands and extra money in your pocket than extra stuff in your closet." ― Joshua Becker
Minimalist quotes for Instagram
31. "The elegance of less. What we leave out is as important as what we put in." — Unknown
32. "If you need nice things to impress your friends, you have the wrong friends." ― Joshua Becker
33. "I've found that the less stuff I own, the less my stuff owns me." ― Nathan W. Morris
34. "Simplicity is the glory of expression." ― Walt Whitman
35. "Minimalism is not the lack of something. It is simply the perfect amount of something." ― Najahyia Chinchilla
36. "Your home is living space, not storage space." ― Francine Jay
37. "The simplest things are often the truest." ― Richard Bach
38. "It is always the simple that produces the marvelous." ― Amelia Barr
39. "More was never the answer. The answer, it turned out, was always less." ― Cait Flanders
40. "Reduce what you have. Decrease what you want." ― Jonathan Star
Inspirational minimalist quotes
41. "Simple pleasures are the last healthy refuge in a complex world." ― Oscar Wilde
42. "Minimalism isn't about owning less than you need. It's about owning exactly what you need." ― Joshua Becker
43. "The more you have, the more you are occupied. The less you have, the more free you are." ― Mother Teresa
44. "There are more things to gain from eliminating excess than you might imagine: time, space, freedom, and energy, for example." ― Fumio Sasaki
45. "Contentment comes not so much from great wealth as from few wants." ― Epictetus
46. "Remember, your memories are not stored in the object; the memories are in you." ― Joshua Becker
47. "The secret of happiness, you see, is not found in seeking more, but in developing the capacity to enjoy less." ― Socrates
48. "I've learned that minimalism is not about what you own, it's about why you own it." ― Brian Gardner
49. "Perfection is achieved, not when there is nothing more to add, but when there is nothing left to take away." ― Antoine de Saint
50. "A minimalist realizes that acquiring stuff doesn't make us happy. That earning more and having more are meaningless. That filling your life with busyness and freneticism isn't desirable, but something to be avoided. A minimalist values quality, not quantity, in all forms." ― Leo Babauta
How to be more minimalistic
You might be surprised by how minimalism sounds when you shift your priorities.
For example, one way to live a minimalist lifestyle is to decrease your debt.
Being "debt-free" sounds much nicer than minimalism.
Another aspect of minimalism is focusing on your relationships and self-care.
One of the best ways to do this is to change your schedule!
Set aside time for the people you care about.
For instance, designate a weekly date night with your spouse.
Or a game or movie night with the whole family.
Decluttering is another trait of living a minimalist lifestyle.
My husband jokes that every time I clean, I just start throwing everything away.
He isn't wrong—if we don't need it or haven't used it, then it goes in the trash or the donate pile.
Decluttering reduces stress and donating things makes us feel good.
There is nothing minimal about either of those two things!
There are so many ways you can live a minimalist lifestyle that will enrich your life, like focusing on experiences instead of items.
Is it worth not accumulating stuff?
When we do not buy things we don't need, there is an impact on the economy.
Do you think it is worth the tradeoff?
Let us know if you think minimalism is good or bad in the comment section below!