25 Peaky Blinders Quotes from the British Crime Drama
If you are looking for a new show, a British Crime Drama may be the way to go. See if you enjoy these Peaky Blinders quotes.
Peaky Blinders is a British crime drama that is based in Birmingham, England, between World War I and World War II.
You may also enjoy our article on:
The series is made up of six seasons. The final one was broadcast in 2022, and it's expected to be followed by a spinoff film.
The show is said to be loosely based on the street gang named Peaky Blinders that grew throughout parts of England from the late 1800s to the 1910s.
Steven Knight created the show, featuring an ensemble cast led by Cillian Murphy, Helen McCrory, Paul Anderson, Sophie Rundle, and Joe Cole.
Peaky Blinders received widespread critical acclaim. It has also been nominated for and won many awards, including a BAFTA for Best Drama Series.
Don't forget to also check out these Jack Sparrow quotes from everyone's favorite pirate.
Check out our most popular quote article, a list of short inspirational quotes for daily inspiration.
Our inspirational quote category page has even more inspirational and educational quotes.
Memorable Peaky Blinders Quotes
1. "There is good in my heart, but these hands belong to the devil." – Arthur Shelby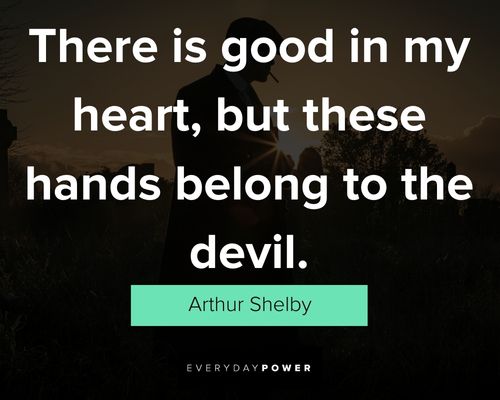 You will also enjoy our article on Medusa quotes.
2. "When you plan something well there's no need to rush." – Tommy Shelby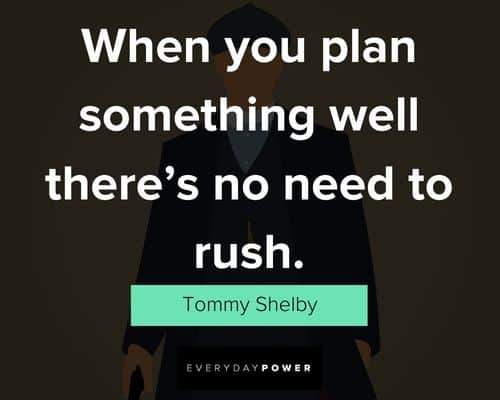 3. "My fury is a thing to behold." – Chester Campbell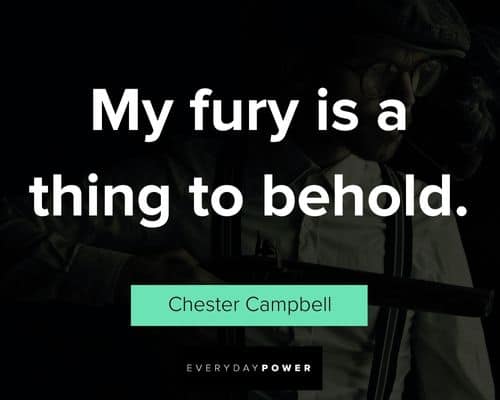 4. "Men always tell their troubles to a barmaid." – Grace Burgess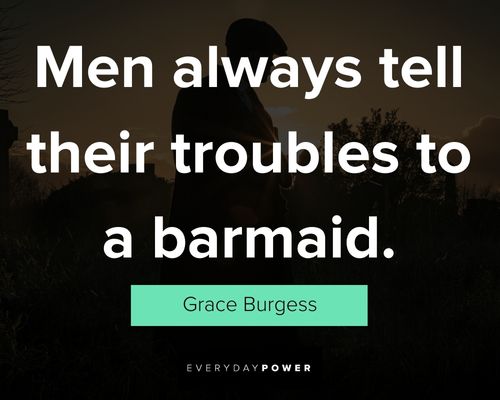 5. "Every man, he craves certainty." – Alfie Solomons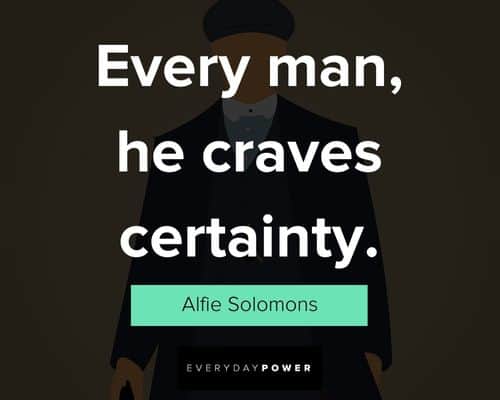 6. Sometimes the women have to take over. Like in the war."  – Polly Gray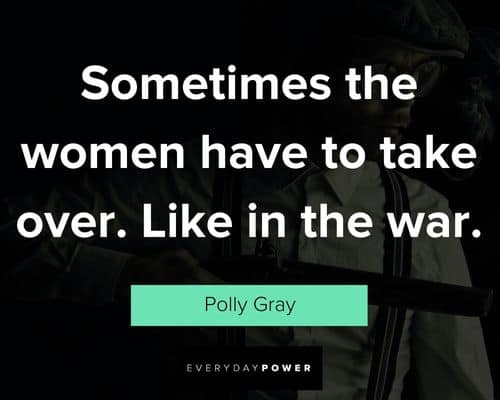 7. "Life is so much easier to deal with when you are dead." – Alfie Solomons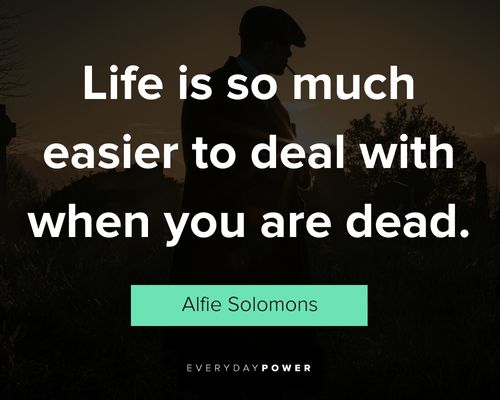 8. "When my judgement comes, I'll be the one that's laughing." – Chester Campbell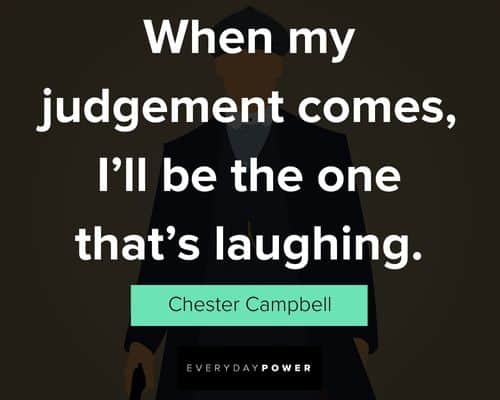 9. "You strike when your enemy is weak." – Tommy Shelby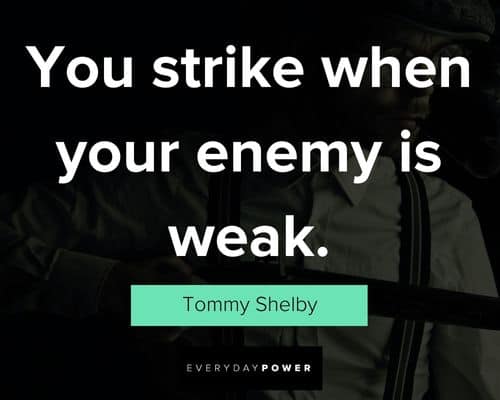 10. "Tell your boss what you saw here today. Tell him you don't f*ck with the Peaky Blinders." – Arthur Shelby
If you enjoy this article, check out our collection of Money Heist quotes from the international crime series.
Peaky Blinders quotes by Arthur Shelby
11. "This place is under new management, by order of the Peaky Blinders." – Arthur Shelby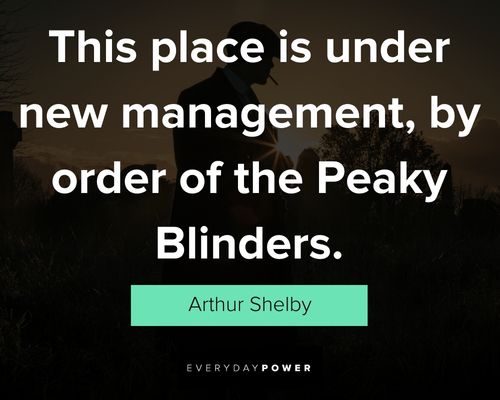 12. "First a few words from the heart. My brother, Tommy helped me survive through some of the worst times. Even though the circumstances of their union was tragic." – Arthur Shelby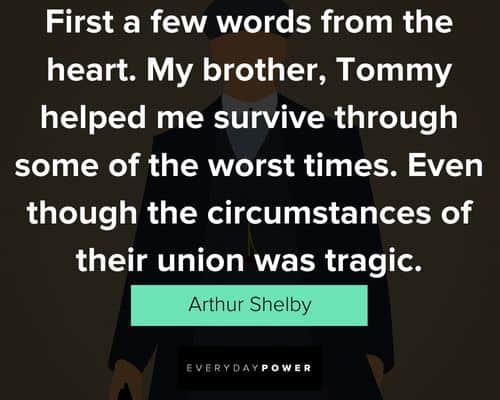 13. "Who wants to be in heaven, eh? Who wants to be in heaven when you can be sending men to f***ing hell?" – Arthur Shelby
14. "Point that thing at my head… That's where the trouble is…" – Arthur Shelby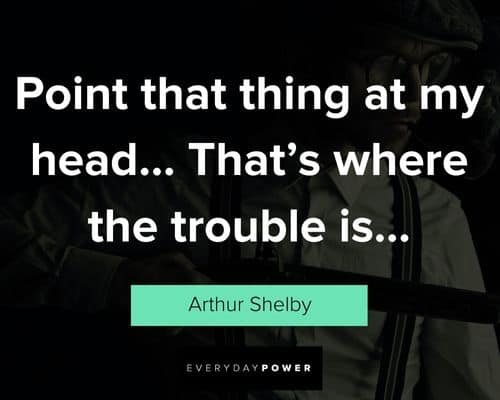 15. "I'm an old man and my heart's battered vessel, but within, there still beats a fluttering pulse of a dream." – Arthur Shelby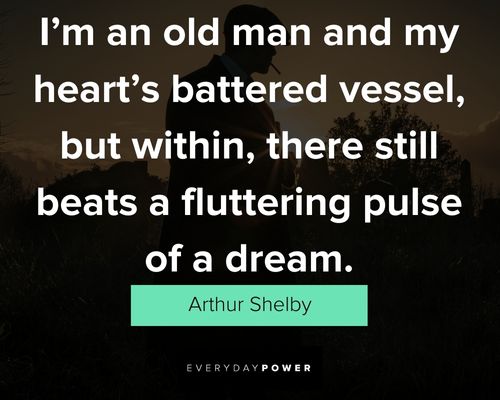 16. "I'm emotional, I just don't know what f***ing emotion it is." – Arthur Shelby
17. "I know who I am, Linda. I know who I am and I'm all right with it. Finally, I can live with it." – Arthur Shelby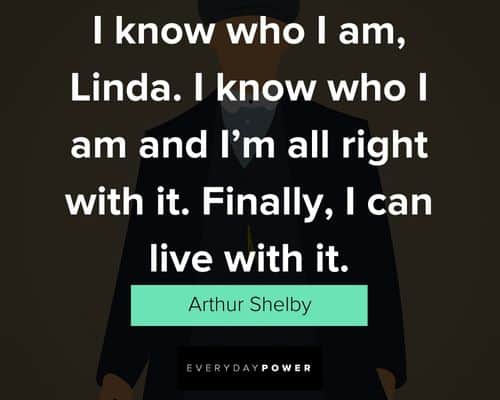 Peaky Blinders quotes by Tommy Shelby
18. "Whisky's good proofing water. Tells you who's real and who isn't." – Tommy Shelby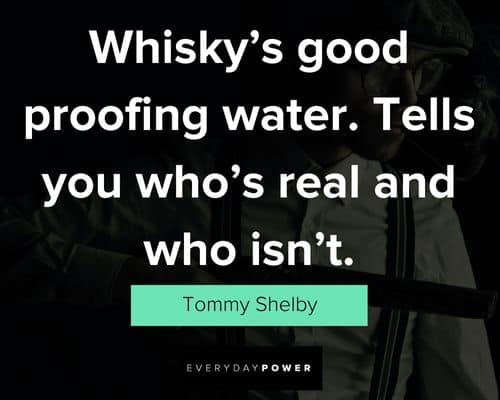 19. "The one minute. The soldier's minute. In a battle, that's all you get. One minute of everything at once. And anything before is nothing. Everything after, nothing. Nothing in comparison to that one minute." – Tommy Shelby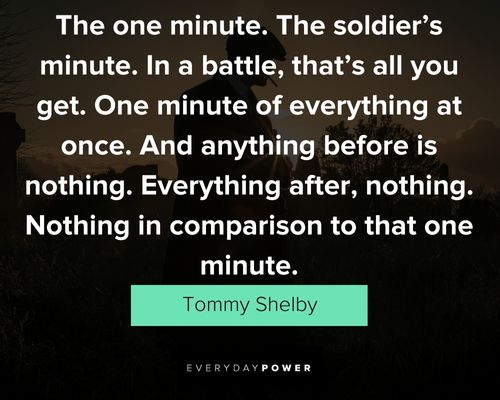 20. "The one who keeps causing you pain can never be your peace." – Tommy Shelby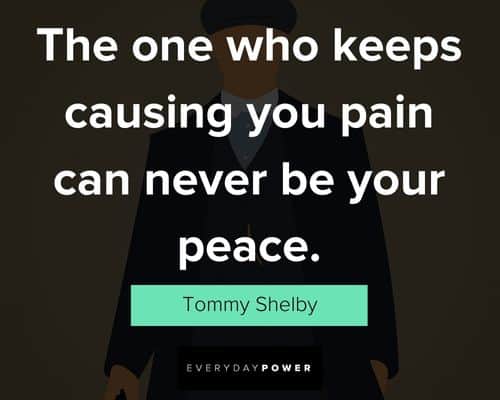 21. "I just put a bullet in his head…he looked at me the wrong way." – Tommy Shelby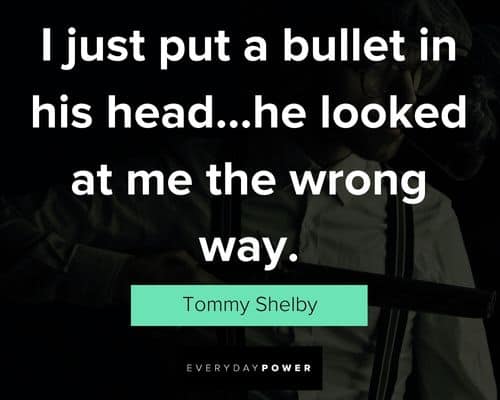 22. "I imagine being shot by a woman hurts the same as being shot by a man. Just bit more shameful." – Tommy Shelby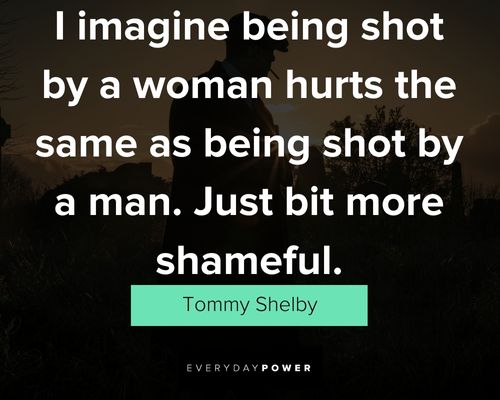 23. "Today it will be me dead. Or you. But, whoever it is, he'll wake up in hell tomorrow." – Tommy Shelby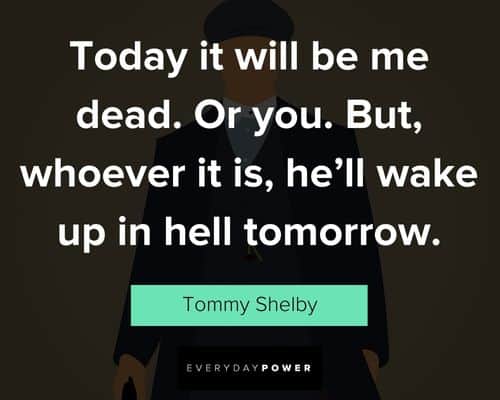 24. "I don't pay for suits. My suits are on the house or the house burns down." – Tommy Shelby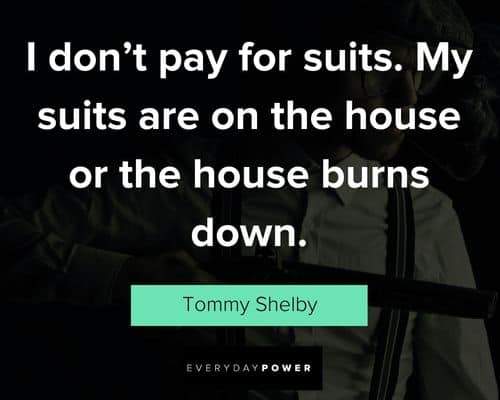 25. "She's in the past. The past is not my concern. The future is no longer my concern, either." – Tommy Shelby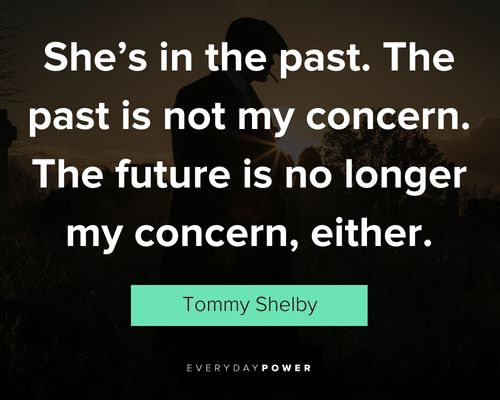 If you're enjoying these quotes, make sure to read our collection of 13 Reasons Why quotes from the hit Netflix show.
Did you enjoy these Peaky Blinders quotes?
If you've been binge-watching your way through Netflix due to having so much downtime in 2020, you may be looking for something new to watch.
If crime dramas are your jam, then you may enjoy giving this award-winning British show a try.
Even if you haven't watched a crime drama before, you may find yourself connecting with the storyline and characters.
It will allow you to escape from the drama of the year and your own life while you follow along with this "historical" criminal story.
With five current seasons, there are plenty of episodes for you to enjoy and work through that will be something outside of the ordinary.
Which of these Peaky Blinders quotes and lines is you favorite?
Which other shows would you like to see featured on Everyday Power?
Let us know in the comment section below.