Support Small Business Quotes About Thriving Communities
These support small business quotes help us better understand why we should support the small businesses within our communities.
Tell us about your favorite local hot spot in the comment section below!
There are a few reasons these 'mom and pop' businesses need our help.
First, when you support a small business, you are keeping money in your local economy.
Your money gets spent and circulated right in the community you call home.
Small businesses are also likely to take part in fundraisers for local teams, causes, and events.
Second, supporting a small business near you likely means that you will receive better customer service.
These owners value their relationship with their customers and will often go above and beyond.
Last, successful small businesses are often leaders in new ideas and creative solutions.
The competition can be challenging for them, so they innovate and come up with ways to be the best.
Keep reading through these support small business quotes to learn the value they provide to you and your community!
Check out our most popular quote article, a list of short inspirational quotes for daily inspiration.
If you enjoy this collection, check out our inspirational quotes category page.
Short support small business quotes
1. "A big business starts small." — Richard Branson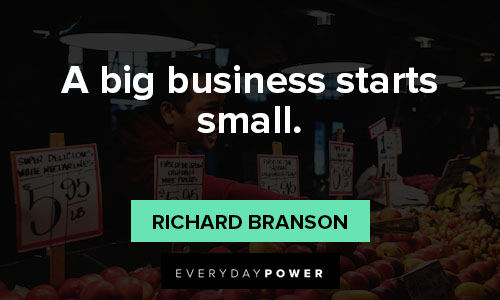 You will also enjoy our article on support quotes
2. "Every small purchase makes a big difference." — Unknown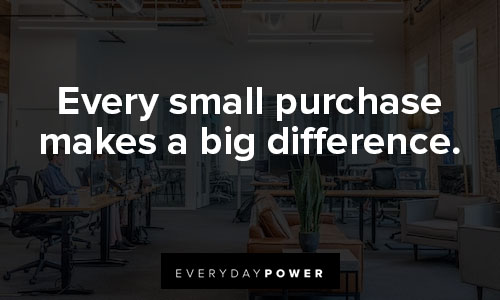 3. "Good things come to those who shop local." — Melinda Lemay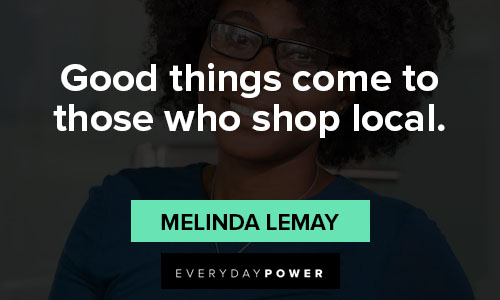 4. "In a world where you can shop anywhere, shop local." — Robyn Liechti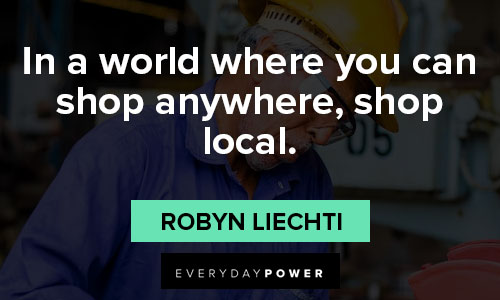 5. "When you support a small business, you support a dream." — Unknown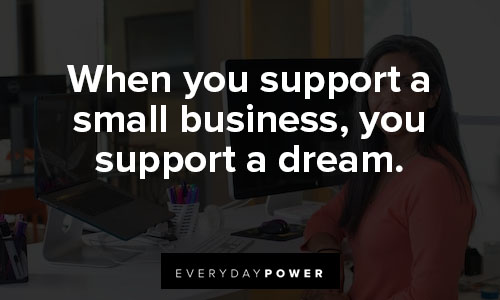 6. "When you support a small business, you support a dream." — Unknown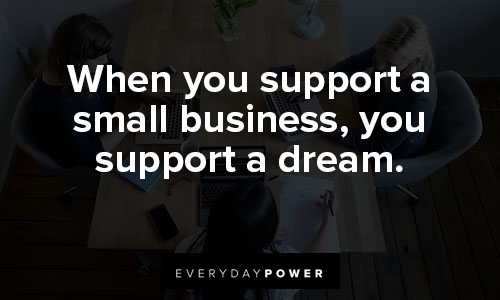 7. "Behind every small business, there's a story worth knowing." — Paul Ryan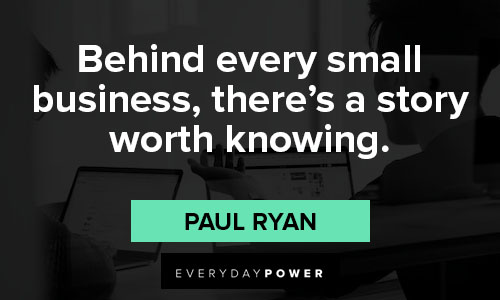 8. "Supporting another person's success won't ever damper yours." — Unknown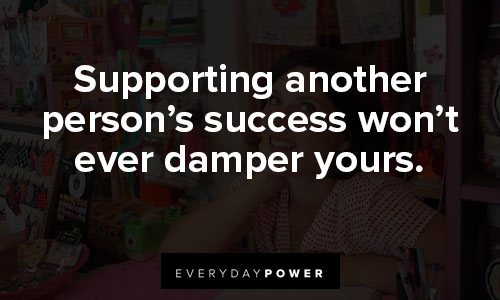 9. "You can't buy happiness, but you can buy local, and that's kind of the same." — Unknown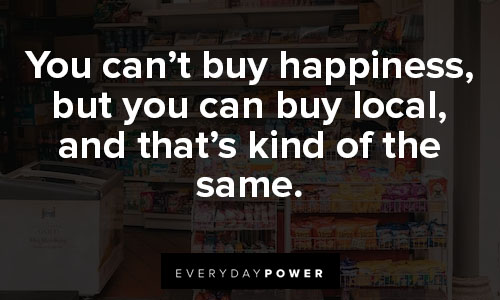 10. "When you buy from a small business, an actual person does a little happy dance." — Unknown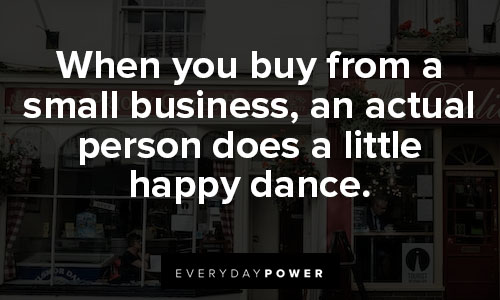 Support small business quotes about friends and family
11. "Independent businesses are the lifeline of every community." — Wilson Tang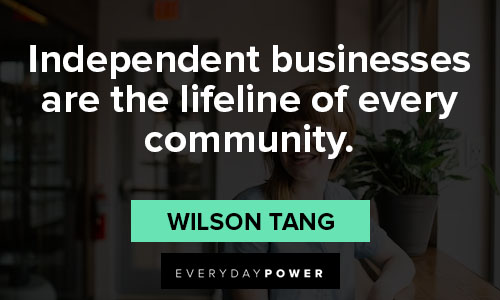 12. "Support your friend's business and progression like you support the celebrities that you actually don't know." — Unknown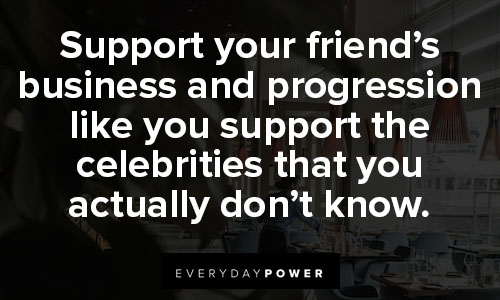 13. "My grandfather had a paint store. It's what put my mom through college. Small business is part of my family history." — Sheryl Sandberg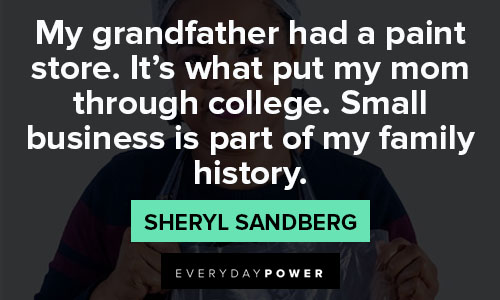 14. "Some of the most green people in our lives are our parents and grandparents, who always bought locally and carefully." — Su-chin Pak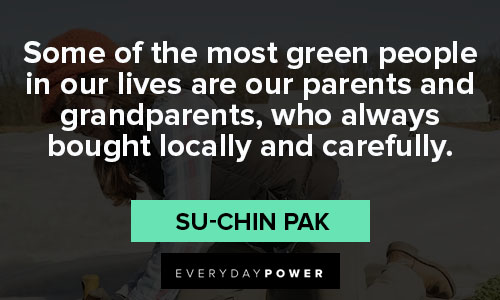 15. "Support your friends. Don't ask for free stuff, pay for it. Go to their shows, be the first to buy their products and promote their ideas." — Unknown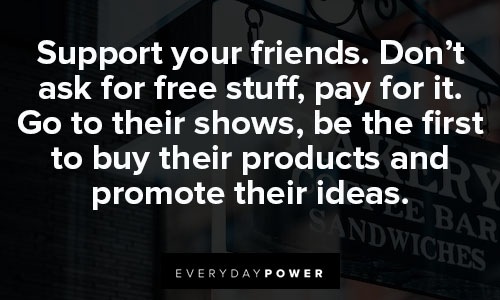 16. "When you support handmade you are not just supporting a person, small business, family, our economy; you are purchasing a small part of an artist's heart." — Unknown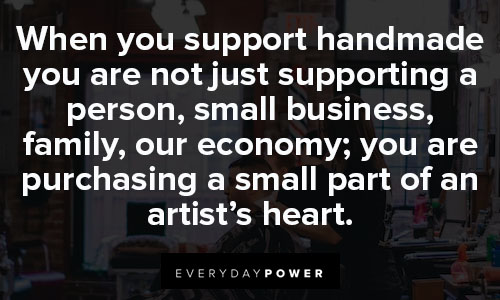 17. "The relationships created between customers and those that work in independent business frequently go beyond just purchases—it becomes familial." — Rembert Browne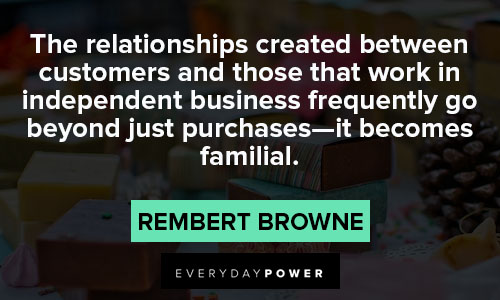 18. "Every family in America knows they have to do a budget. Every small business in America knows they have to do a budget. Every local government, every state, knows they have to do a budget." — John Boehner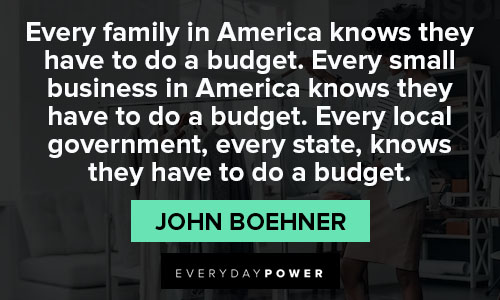 19. "After working for 14 years on Wall Street and growing up in a family with strong roots in small business, I know how important the entrepreneurial spirit is to attaining the American dream." — Ellen Tauscher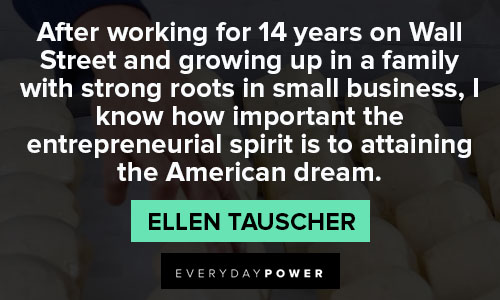 20. "As a small business owner for the last 15 years, when I think of what truly changed my life, it was my faith, a strong family, my mom did a really, really good job of encouraging me in very clear and discernible ways." — Tim Scott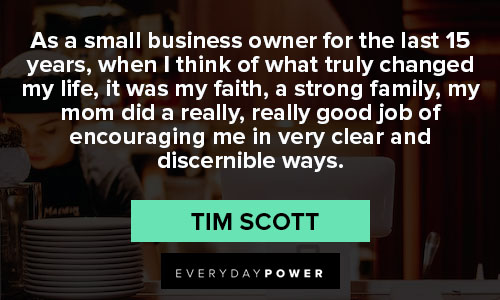 Support small business quotes about the economy
21. "Independent businesses make neighborhoods healthy; they ground them." — Bernie Telsey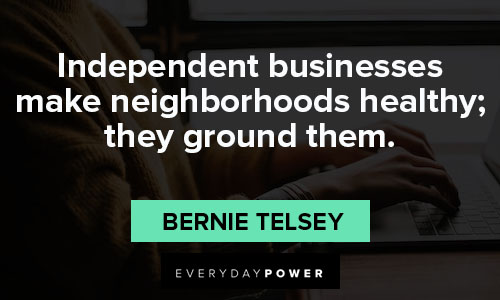 22. "When you raise taxes on small businesses, from 35% to 40%, you will kill jobs." — Mitt Romney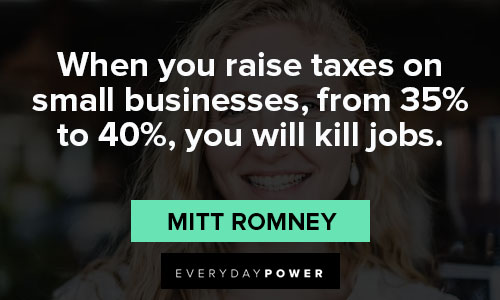 23. "We need to keep our small businesses healthy in order to keep our economy strong." — Keith Haynes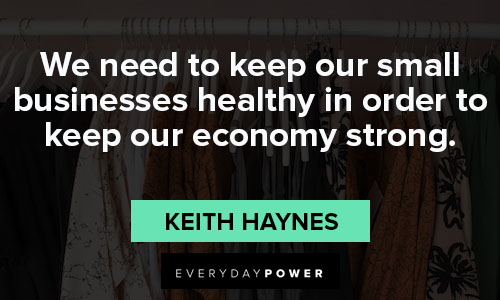 24. "The road to recovery is to stimulate small business and innovation by reducing taxation, regulation, and litigation." — Sandy Adams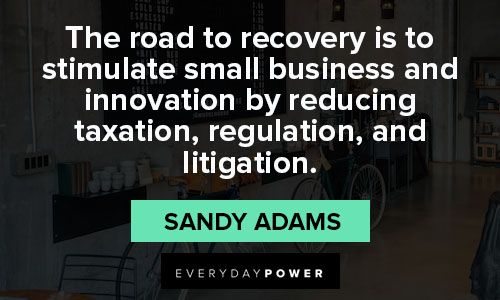 25. "Small business is the backbone of our economy. I'm for big business, too. But small business is where the jobs are generated." — Michele Bachmann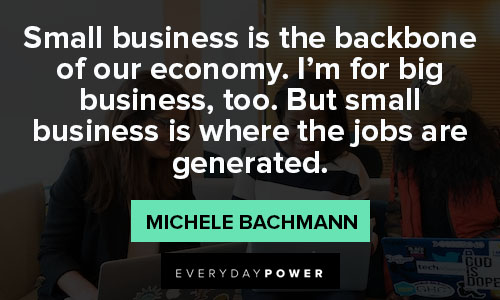 26. "We are going through tough economic times but things are looking up, and the indicators are improving not only for large corporations but also for small businesses." — George Pataki
27. "If each of us spent $100 a year more on local businesses instead of chain stores, it would put an extra $3 million a year into our economy, not only that, but it would create thousands more jobs." — Unknown
28. "As a former small business owner, I recognize both the important role small businesses play in our economy and the broad universe of challenges that small business owners face in trying to make ends meet." — Sue Kelly
29. "Small businesses provide 75 percent of new U.S. jobs and are the backbone of our economy, and no outdated ban should be keeping small business owners from collecting the same interest their money could earn if it were held by an individual." — Sue Kelly
30. "The most important thing for small businesses is getting the economy back on its feet. That – the key driver of small business activity is demand for their product, and that is what we are trying to do, getting the economy back on its feet. That's far more important than other factors." — Peter Orszag
Inspirational support small business quotes
31. "Independent businesses create and offer choice." — Lyndsey Butler
32. "Run a home like you would a small business and treat it with the same seriousness." — Anthea Turner
33. "A small business is an amazing way to serve and leave an impact on the world you live in." — Nicole Snow
34. "As consumers, we have so much power to change the world by just being careful in what we buy." — Emma Watson
35. "Most independent businesses are run by people – not by boards, not by stockholders, not by algorithms." — Erica Cerulo
36. "You can feel when someone really cares about the neighborhood they're running a business in." — Sandeep Salter
37. "I always believe in buying things locally; anything locally made is a big plus, along with organic materials." — Jessica Hart
38. "Small business people are people with goals and values that can't be calculated on a profit and loss statement." — Linda McMahon
39. "When you support an independent business, you're supporting a true reflection of the person or people behind it." — Stella Ishii
40. "Why help make big companies bigger when you can get the same thing from the little guy and actually help someone accomplish their dream?" — Trevor D. Richardson
Funny support small business quotes
41. "In America, small business is a big deal." — Bob Beauprez
42. "I didn't realize how hard it was to run a small business." — Andrew Mason
43. "It's not the government that creates jobs; it's small businesses." — Karen Mills
44. "Small businesses create more jobs than large corporations." — Kevin McCarthy
45. "I always take the time to eat well and eat locally because it's common sense." — Eliot Page
46. "As any small business owner knows, starting a business is not glamorous work." — Kevin McCarthy
47. "And what most people don't understand is that the bulk of business in this country is small business." — Alphonso Jackson
48. "When I go to a new place, I'll find the locally made natural lip balms and buy them as my little memento." — Betsy Hodges
49. "As someone who has owned a small business in the past, I understand how difficult it can be to get a loan." — Tony Cardenas
50. "I started my first business when I was 19. I learned a valuable lesson as a small business owner. You are the first one to work, last one to leave, and last one to be paid." — Kevin McCarthy
How supporting a small business impacts your community
Small businesses help the environment.
Think about your local downtown area, packed with small businesses.
People walk around from shop to shop instead of driving their cars from store to store.
Downtown parking can be a pain!
Small businesses often support other small businesses.
They create more jobs and make it easier to get the things we need while increasing your city's revenue.
Starting a small business is a great way to take charge of your own life and discover your purpose.
Successful small businesses inspire others to start their own small businesses.
Entrepreneurship encourages innovation and competition.
This will help your city thrive and be a source of new ideas!
Now, of course, bigger businesses also employ local people in your community, and their income boosts the local economy.
However, large corporations are less likely to take part in community-enriching events.
What are your thoughts on 'shopping local?'
Let us know in the comment section below.