The Haunting of Bly Manor Quotes that Will Give You a Scare
August 10, 2022 5:00 AM EST
Listen to article
4 minutes
If you love to be scared, you'll enjoy The Haunting of Bly Manor quotes below.
The Haunting of Bly Manor is a drama-gothic romance TV series on Netflix.
It was created by the Haunting of Hill House producers, which instantly brought a million fans worldwide to watch this show.
Just like its predecessors, it follows a non-linear story.
The Haunting of Bly Manor follows the events in a countryside manor upon the arrival of a young American working as an au pair who is unaware of the mysteries that surround the manor.
Quickly she was entangled with a series of paranormal events and apparitions that proceed to hunt the premises.
These The Haunting of Bly Manor will give you a mix of emotions.
Don't forget to also check out our collection of The Killing quotes from the complex crime drama.
Check out our most popular quote article, a list of short inspirational quotes for daily inspiration.
Our inspirational quote category page has even more inspirational and educational quotes.
The Haunting of Bly Manor quotes by Flora Wingrave
1. I wasn't dead. I was just really, really sad." — Flora Wingrave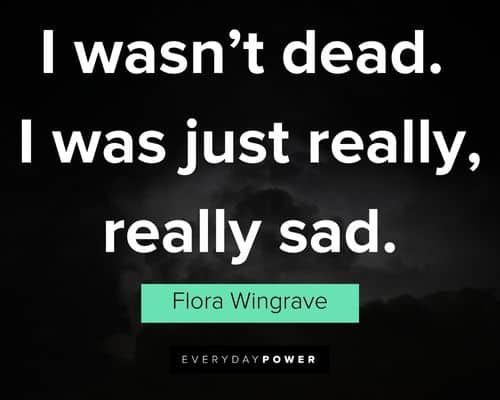 2. "Dead doesn't mean gone." — Flora Wingrave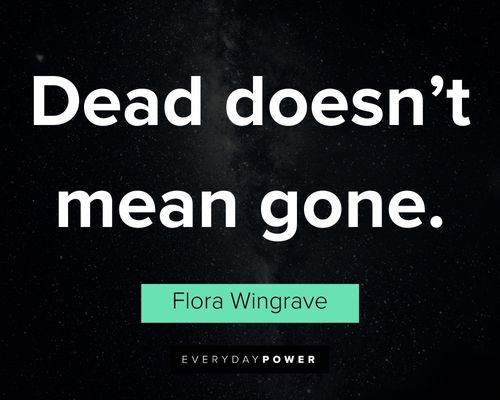 3. "When Mum and Dad died, I thought I was going to die too. I was sure of it. But then I thought, what if I was already dead? But nobody else knew, and I was walking around dead. But everybody could see and hear me. That was dreadful. It only felt like dying because, actually, I was still alive. You have to be to feel that way." — Flora Wingrave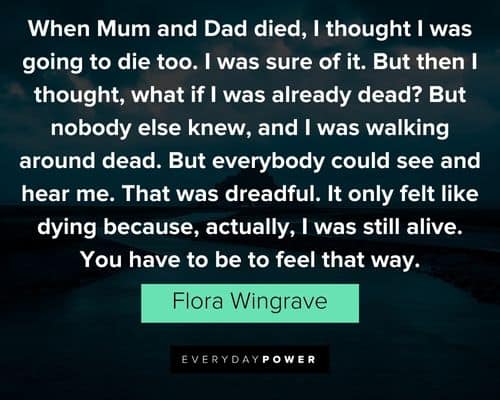 The Haunting of Bly Manor quotes by Owen Sharma
4. "To truly love another person is to accept that the work of loving them is worth the pain of losing them." — Owen Sharma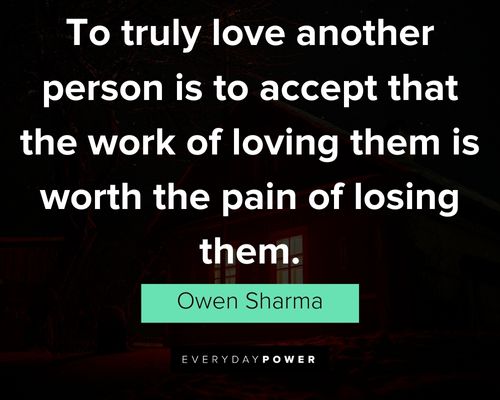 5. "We can't count on the past. We think we have it trapped in our memories, but memories fade. We could fade at any time." — Owen Sharma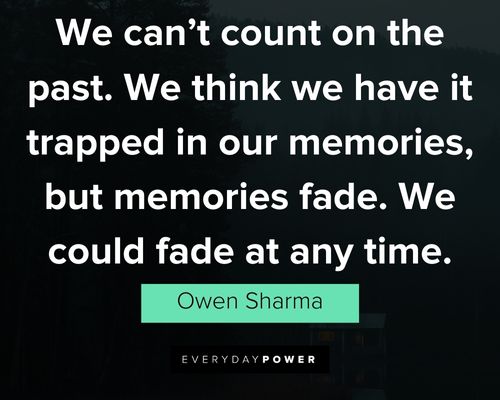 6. "Do we realize when we're in the glue? Or when the water around us is boiling? Or do we sit there, saying this will be okay?" — Owen Sharma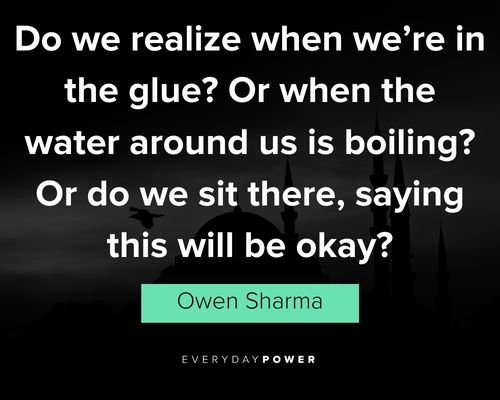 7. "You'll find it much quieter out here." — Owen Sharma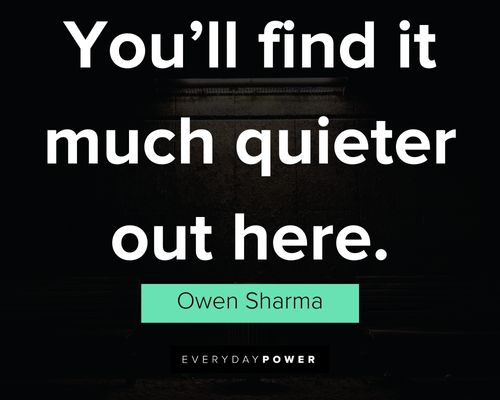 8. "I suppose she was my….burden. She seemed so small at the end, and so heavy." — Owen Sharma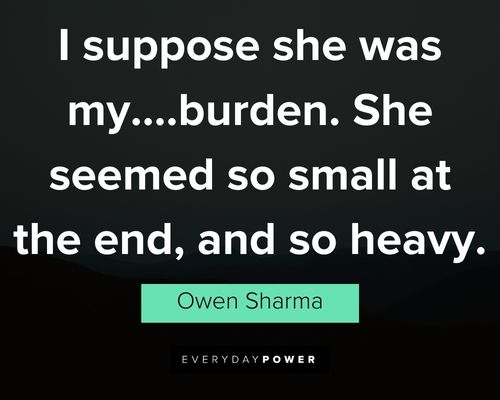 9. "Any of us could die at any moment." — Owen Sharma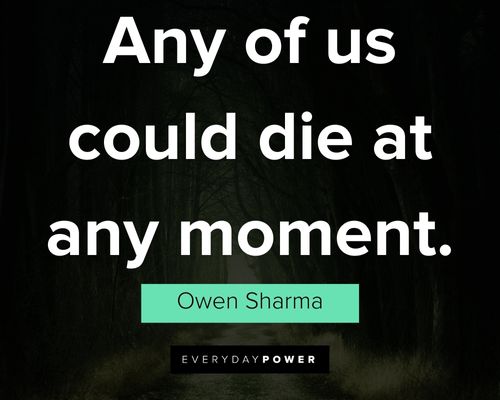 10. "She was my anchor." — Owen Sharma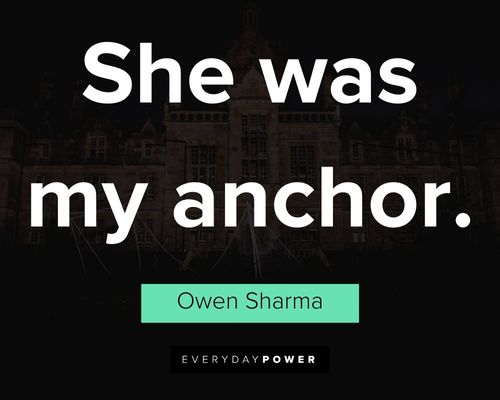 The Haunting of Bly Manor quotes by Dani Clayton
11. "People do, don't they? Mix up love and possession. I don't think that should be possible. I mean, they're opposites, really. Love and ownership." — Dani Clayton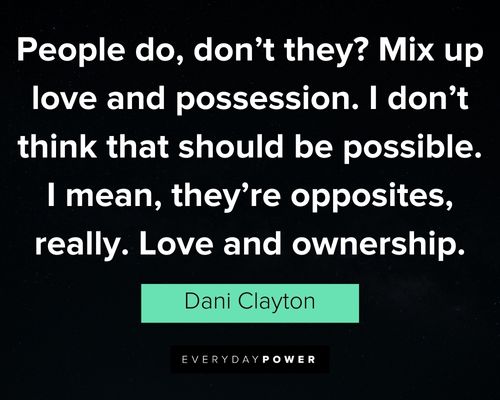 12. "Your parents loved you so, so much that, in a way, they'll always be here." — Dani Clayton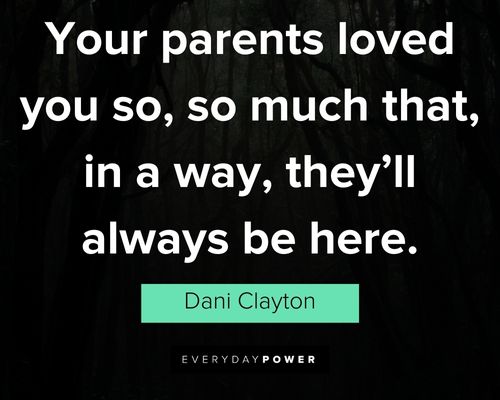 13. "The kids like us, like you and me and Flora, we're special. We grow up faster than other kids. And even more special, we really get to choose the grown-ups that we keep in our life." — Dani Clayton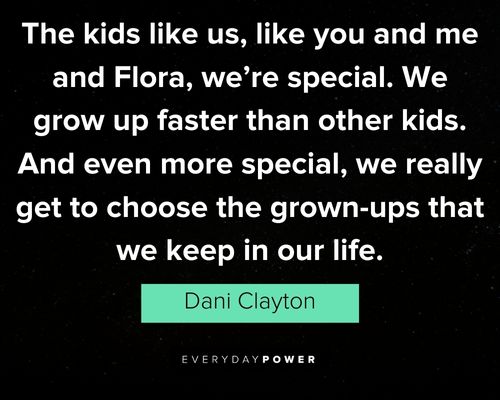 14. "I'm a lot braver than people think." — Dani Clayton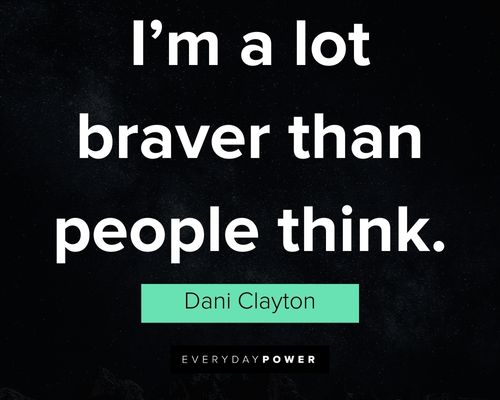 The Haunting of Bly Manor quotes by the Narrator
15. "Nothing holds, and all things change, given time. Change does not often announce itself. It does not trumpet its arrival. No, change is emergent. By the time one realizes it has arrived, it has already set its teeth." — Narrator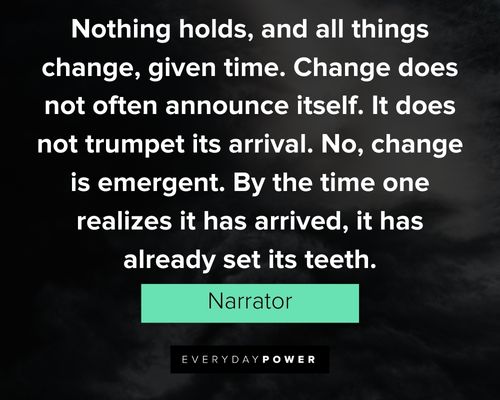 16. "All things fade. All things. Flesh, stone, even stars themselves. Time takes all things. It is the way of the world. The past recedes, memories fade, and so, true, does the spirit." — Narrator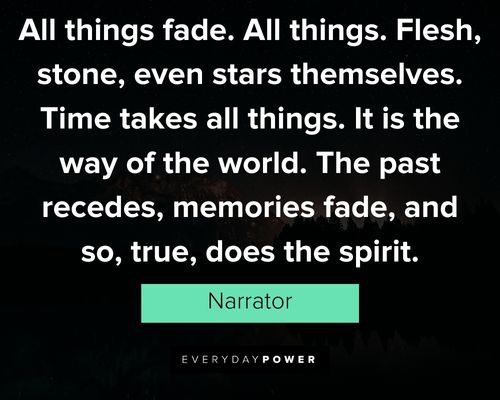 17. "Everything yields to time, even the soul." — Narrator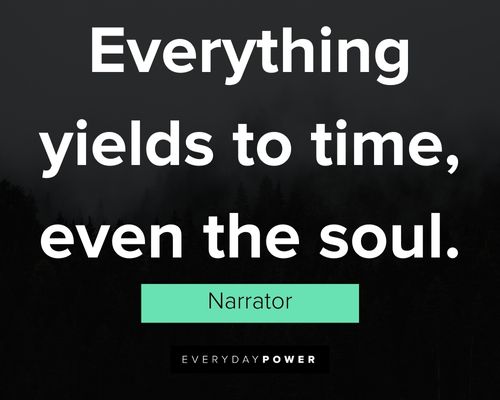 The Haunting of Bly Manor quotes by Hannah Grose
18. "There's a difference between feeling good and feeling alive. The two aren't always the same." — Hannah Grose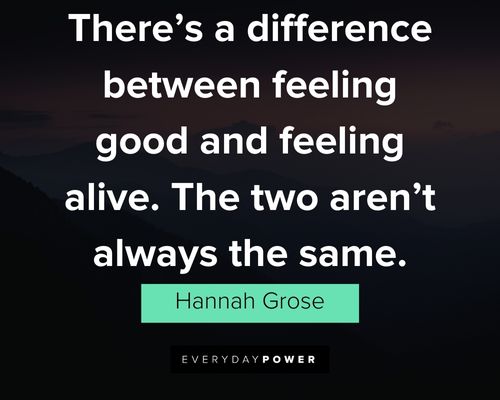 19. "Funerals are for the living. It's up to the living to decide what they can and cannot bear." — Hannah Grose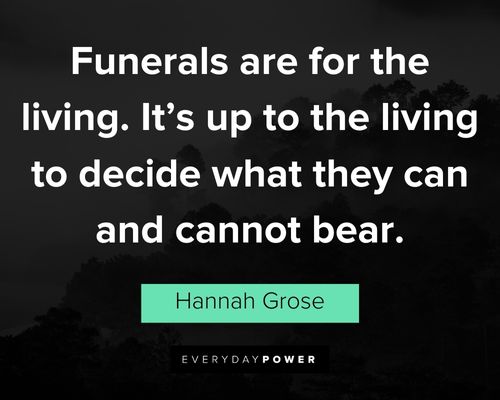 20. "I don't know why brilliant young women are always punished." — Hannah Grose
21. "You don't have to lose yourself to find happiness, you know." — Hannah Grose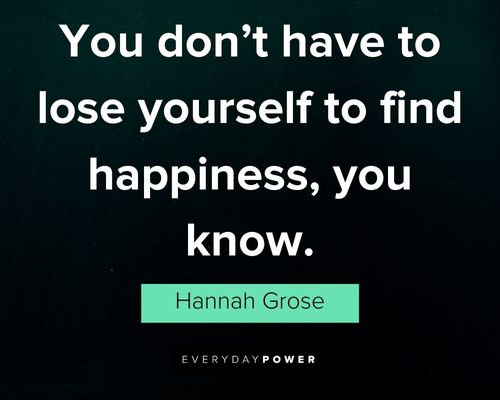 22. "I was having the strangest dream." — Hannah Grose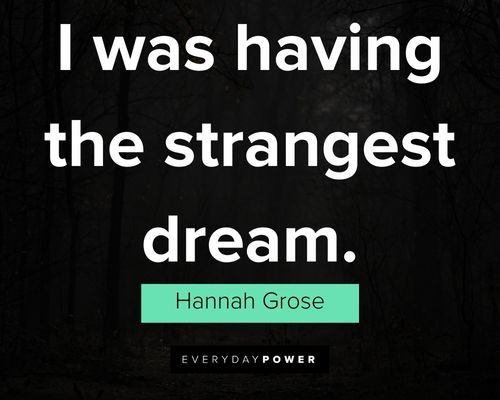 23. "What have you got when your back's against the wall when there's nothing left for you but faith?" — Hannah Grose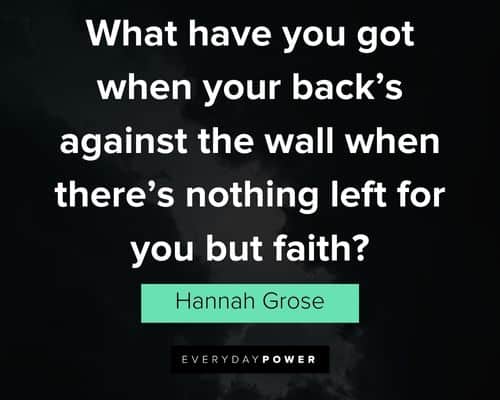 The Haunting of Bly Manor quotes by Peter Quint
24. "Sometimes, right can seem wrong, and wrong can seem right. But that's the difference between children and adults. Seeing the big picture." — Peter Quint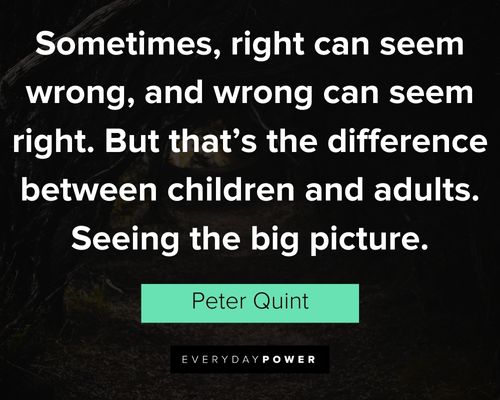 25. "Do you know what life is really all about? Keys. See, people are like locked rooms. They've all got different locks and you've got to guess the shape of their key." — Peter Quint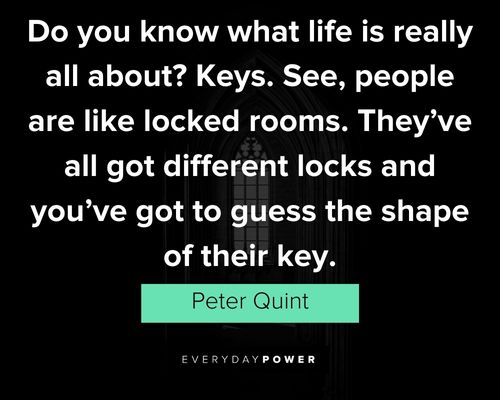 The series had overall positive reviews from the fans and gained new traction for The Haunting series.
Even though it is a horror setup, the theme of the series also tackled the importance of family and everlasting love even in the afterlife, which is a successful mix for the Haunting series.
The manor's secret and the thrilling atmosphere throughout each episode allow the story to bloom and build upon the viewer's curiosity.
If you want a mystery drama with a touch of horror and thrill, then this series is perfect for you.
You can search online for chilling horror stories and share them together with these The Haunting of Bly Manor quotes and sayings with your friends.