Broadchurch Quotes from the British Drama Series
If you enjoyed the show, you'll like reliving it with these Broadchurch quotes.
Broadchurch is a British crime drama television series that premiered in March 2013.
It was broadcast on ITV, a British television network.
Its creator Chris Chibnall also acted as the executive producer of this series.
The story is set in Broadchurch, a fictional town in Dorset.
It revolves around the death of 11-year-old Daniel Latimer.
The story is a straightforward crime, and it did not shy away from discussing essential themes such as the impact of grief, sexual assault, and the process of moving on from the death of a loved one.
These Broadchurch quotes below will take you on a mysterious and drama-filled ride.
Don't forget to also check out our collection of The Good Place quotes to contemplate the afterlife
If you like this article, we suggest you explore our most popular quotes article, a list of short inspirational quotes for daily encouragement.
Read more related content on our inspirational quotes category page.
Broadchurch quotes by Alec Hardy
1. "I hate it. I hate the air, I hate the sand. I hate the stupid people, I hate the way they work. I hate their bloody smiley bloody faces. I hate the never-ending sky." — Alec Hardy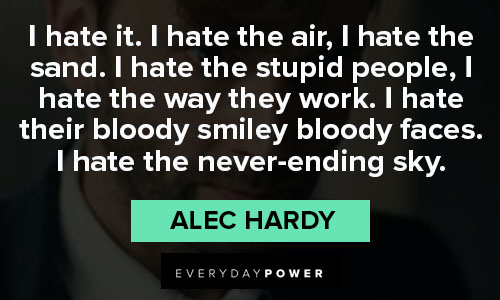 2. "You know what's bothering me about this case? It makes me ashamed to be a man." — Alec Hardy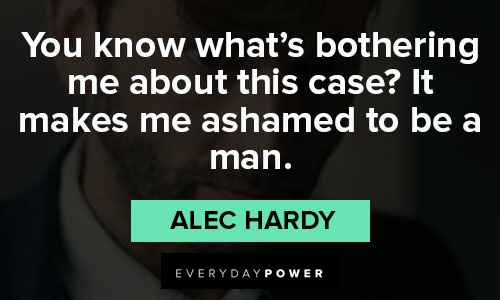 3. "What does it take to destroy lives forever? 12 people. 12 ordinary, stupid, easily swayed, hard-of-thinking arseholes!" — Alec Hardy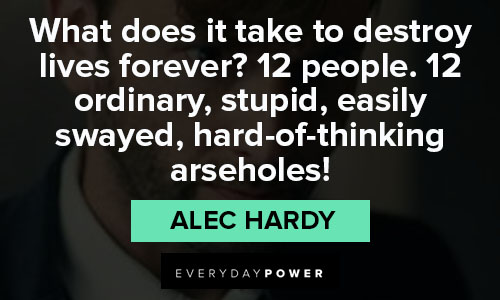 4. "The future's not inevitable. It's down to you." — Alec Hardy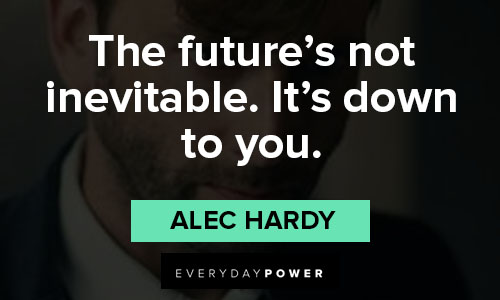 5. "If you're gonna lie, you have to be consistent." — Alec Hardy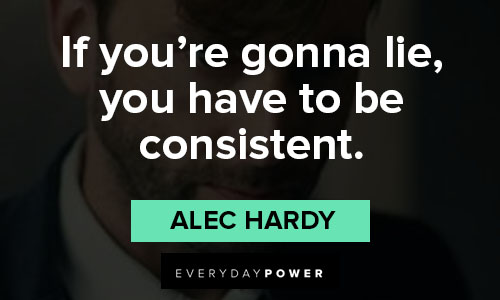 6. "You people think you're saving the world. You just make it harder to live in." — Alec Hardy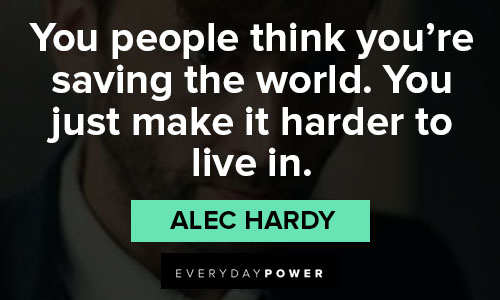 7. "Why does everyone use first names so much, like they all work in marketing? Why do people insist on doing that? I mean, if you look at a person, I look at you, you know I'm talking to you. I don't need to say your name three times to congratulate myself on remembering it, to create some sort of false intimacy." — Alec Hardy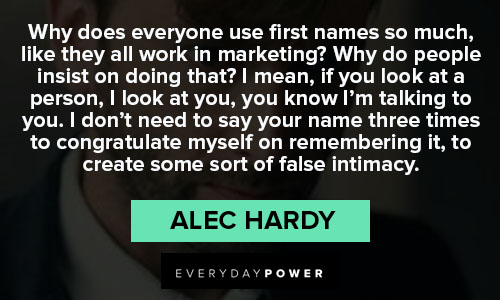 8. "When you're in love, you think you're gonna be interlocked forever. Love's all-encompassing when you're in it, but really, you can't trust anyone. Not even the people you love. Ultimately, we're all alone." — Alec Hardy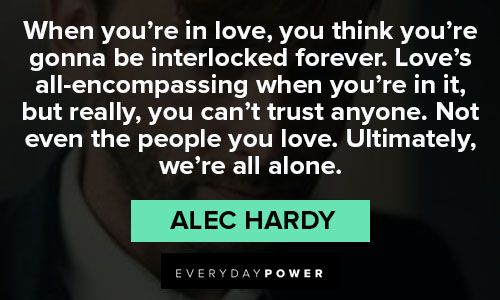 9. "People are unknowable. You can never really know what goes on inside someone else's heart." — Alec Hardy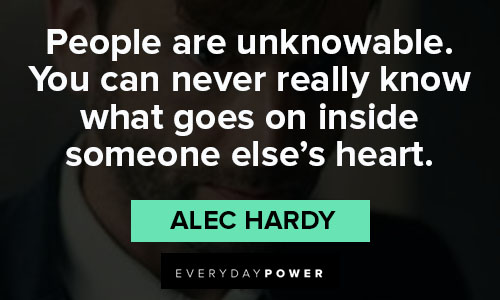 10. "I want you to know that nothing offends me more than cranks wasting police time." — Alec Hardy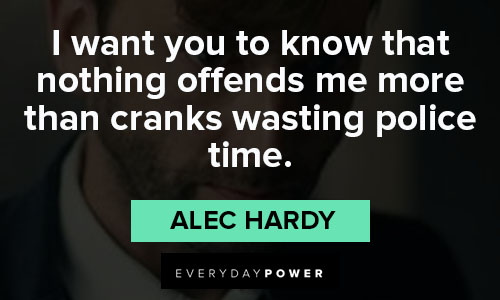 If you enjoy this article, check out our collection of Downton Abbey quotes from the award-winning series.
11. "I can still feel the weight of her, water dripping off her clothes all down me. What sort of a person leaves a child like that?" — Alec Hardy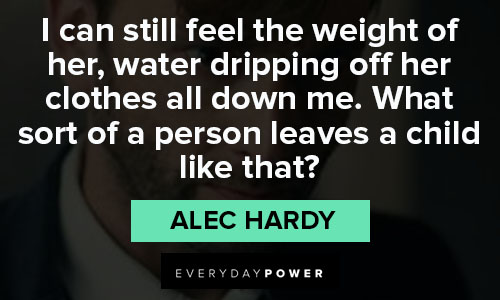 12. "Don't reassure people. Let them talk." — Alec Hardy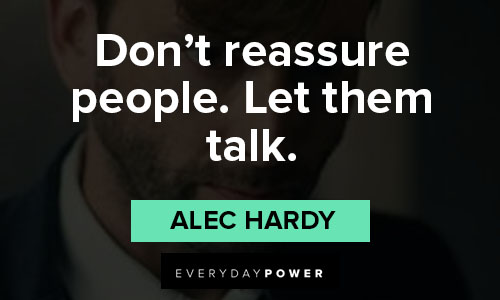 13. "Amazing. I love this, the phone engineer who hears voices from the dead." — Alec Hardy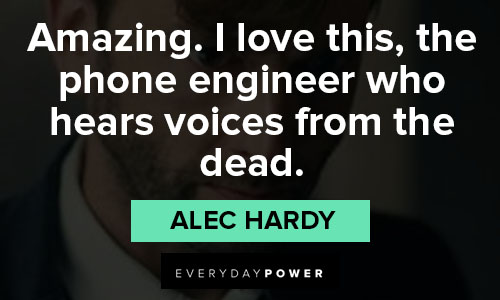 14. "God will put you in the right place even if you don't know it at the time." — Alec Hardy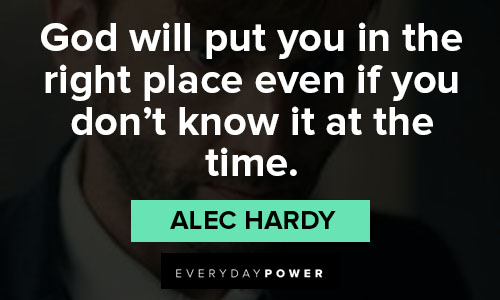 15. "There will be no hiding place for Danny's killer. We will catch whoever did this." — Alec Hardy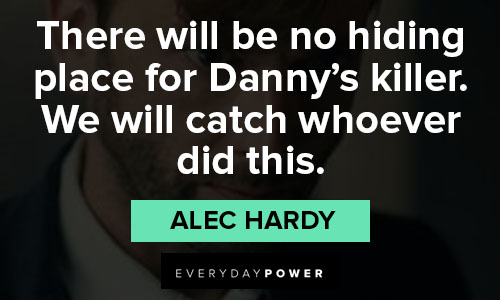 16. "So, what, religion took over the booze? Swap one addiction for another, was it?" — Alec Hardy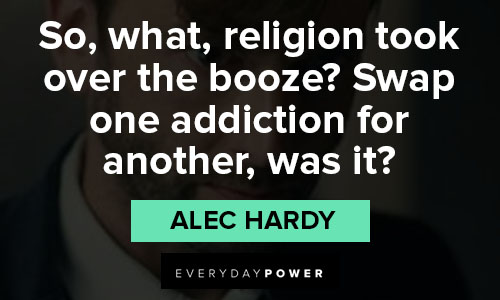 17. "Sandbrook doesn't make me vulnerable. It makes me the best man for the job." — Alec Hardy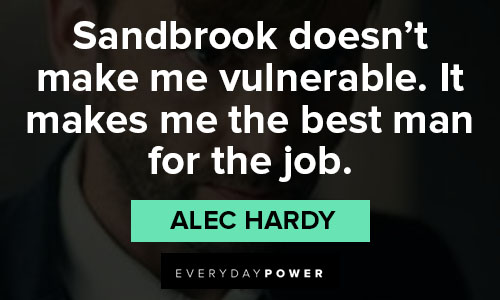 18. "Murder gnaws at the soul. Whoever did it will reveal themselves, sooner or later. No killer behaves normally over time." — Alec Hardy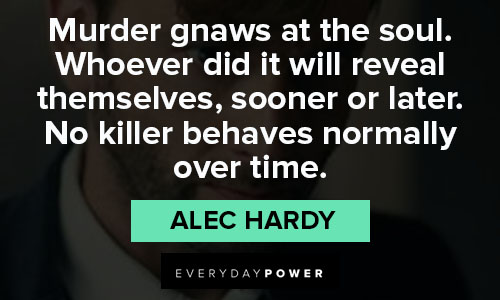 19. "You're the first friendly face I've seen in months." — Alec Hardy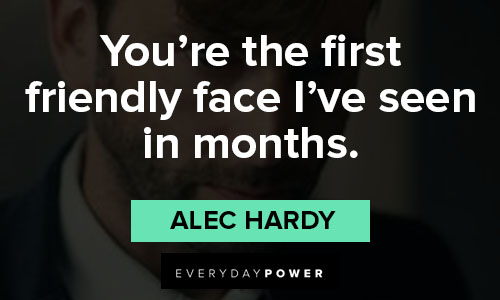 20. "Small town, everyone's eyes on ya. Don't like it." — Alec Hardy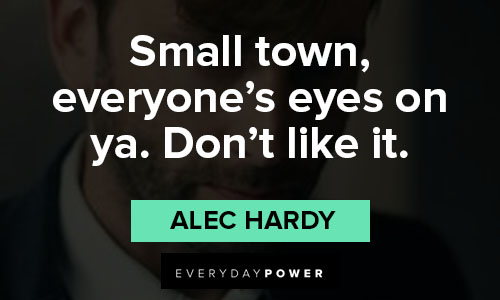 21. "Oh, so your commitment to this investigation stops outside these doors?" — Alec Hardy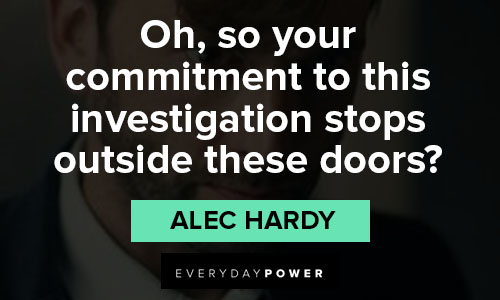 22. "What, is he some higher mortal who doesn't phone people?" — Alec Hardy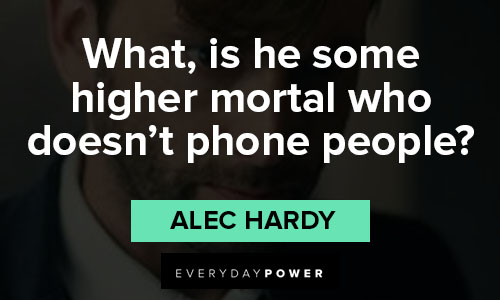 If you enjoy this article, check out our collection of The Deuce quotes from the miniseries.
Broadchurch quotes by Ellie Miller
23. "You don't eat fish and chips? What kind of a Scot are you?" — Ellie Miller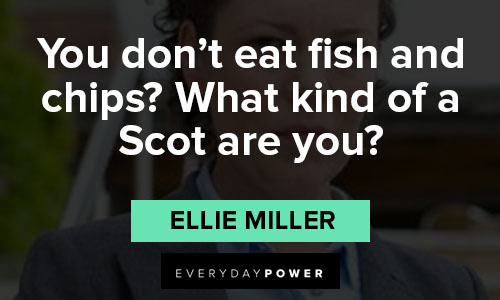 24. "That's parenting. It's like one constant slap around the head." — Ellie Miller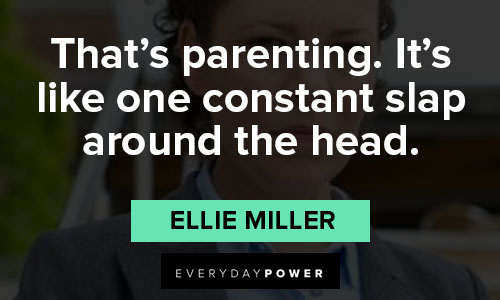 25. "The one thing a decent police officer and certainly a decent detective cannot be is selfish." — Ellie Miller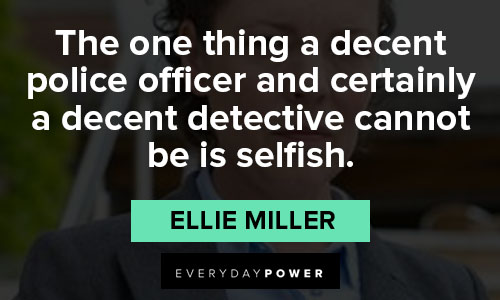 Which of these Broadchurch quotes is your favorite?
This series received praises for its writing, cinematography, and character development.
The leading actress, Olivia Colman was even nominated in the Best Performance by an Actress category in the International Emmy Awards.
Needless to say, this series was well crafted and loved by its viewers.
Although the storyline is fiction, the central theme can occur in real life.
It is sad to think that some parents experience this.
We can only imagine the torture and trauma that they go through when they experience something similar to what happened with Daniel Latimer.
Our best bet is to rely on the justice system and to find the strength to move on.
Hopefully, these Broadchurch quotes and sayings will bring you comfort in the darkest times.