Lash Quotes to Honor Your Beautiful Eyes
If there's something about lashes that draws you to them, you can't get enough of these lash quotes.
Eyelashes have a real purpose to serve.
They are there to protect our eyes from being harmed by getting things in them.
They are very practical, always there working in our favor.
But that's not how many people think of lashes.
Throughout history, long dark lashes have become associated with beauty.
In ancient days, women would put a black putty on their lashes to help them stand out.
In modern days, we have things like mascara and eyeliner to give them that extra boost we want them to have.
As you read these lash quotes, you'll see how important they are to some people.
Don't forget to also check out these eyes quotes that will open yours to the windows of the soul.
If you like this article, we suggest you explore our most popular quotes article, a list of short inspirational quotes for daily encouragement.
Read more related content on our inspirational quotes category page.
Lash Quotes About Love and Emotions
1. "Your eyelashes will write on my heart the poem that could never come from the pen of a poet." – Rumi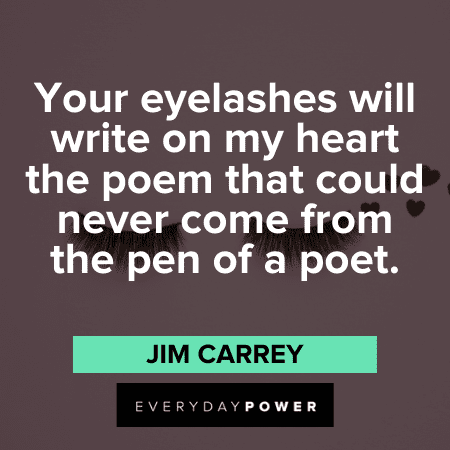 2. "I always wear boot polish on my eyelashes, because I am a very emotional person and it doesn't run when I cry." – Barbara Cartland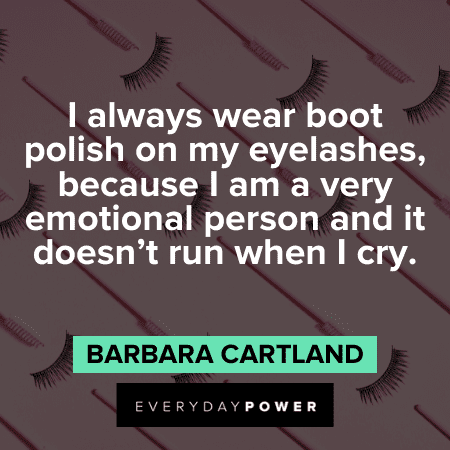 You will also enjoy our article on Makeup quotes.
3. "Take the whole universe all at once and put it on your eyelashes." – Yunmen Wenyan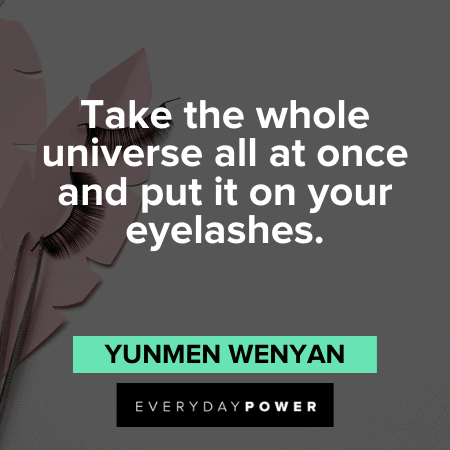 You will also enjoy our article on butterfly quotes.
4. "The password is a flicker of an eyelash." – Adrienne Rich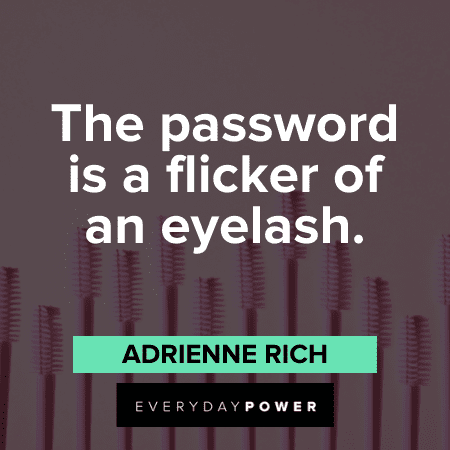 5. "Now I'm going to put my eyelashes on and stretch my legs out and do a show." – Nana Visitor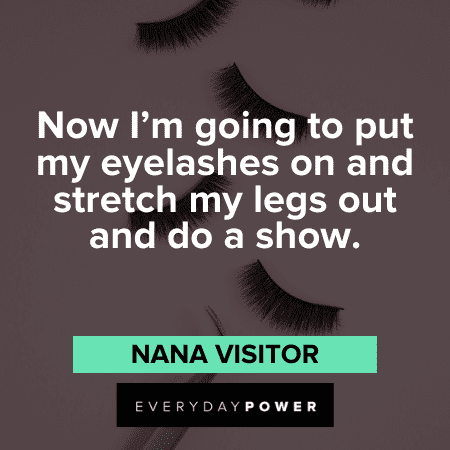 6. "One day you will take me completely out of myself, I'll do what the angels cannot do. Your eyelash will write on my cheek the poem that hasn't been thought of." – Rumi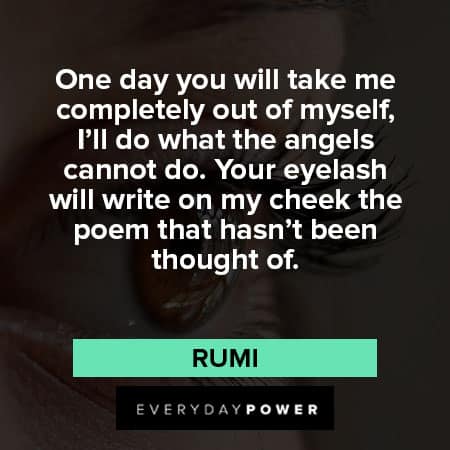 7. "I loved most when his eyelashes twitched and he blinked, and suddenly happiness was there inside his eyes. Unmistakable. Like a single word printed on a clean white page." – Augusten Burroughs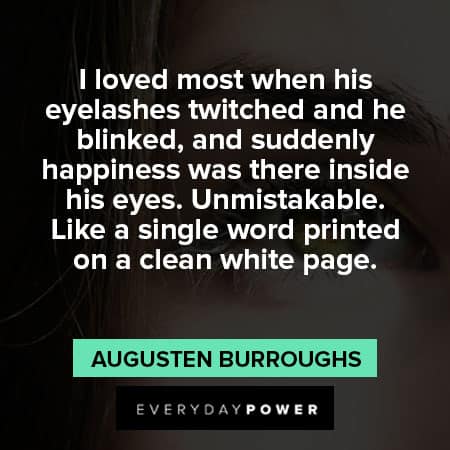 8. "And being an obsessive man he did things normal men did not! Like he knew the number of strands of hair that her eye-lashes had!" – Avijeet Das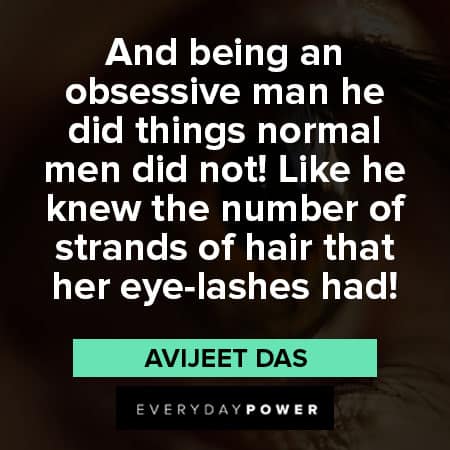 9. "Kiss me with rain on your eyelashes, come on, let us sway together, under the trees, and to hell with thunder." – Edwin Morgan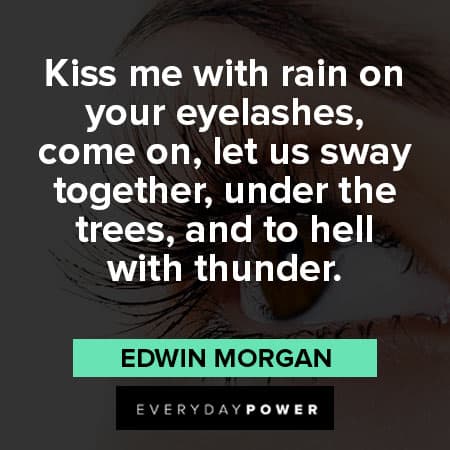 Lash Quotes About Hope and Courage
10. "I have an extra set of eyelashes because you never know. I could cry or laugh, or it could be windy, and I'll need a standby pair." – Niecy Nash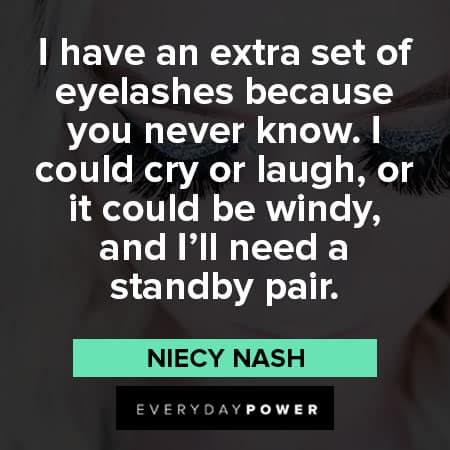 11. "It is delightful to kiss the eyelashes of the beloved–is it not? But never so delightful as when fresh tears are on them." – Walter Savage Landor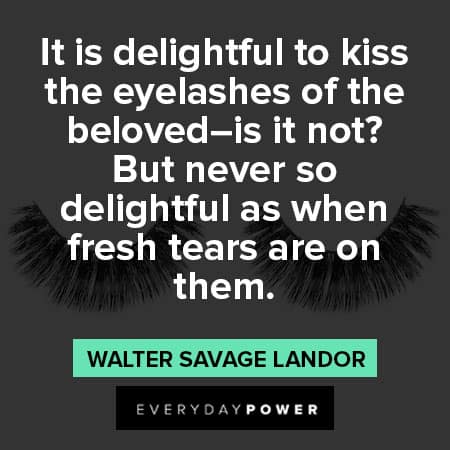 12. "She brushed her eyelashes against his chest." – Jonathan Safran Foer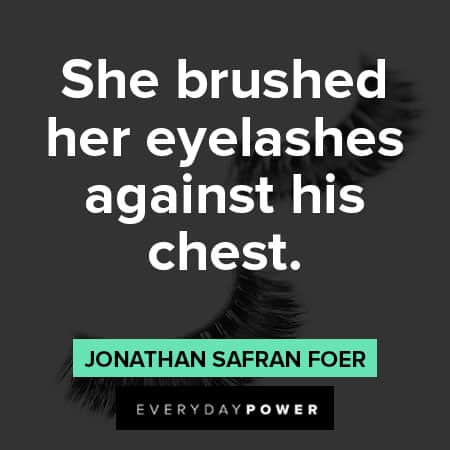 13. "It was close, but that's the way it is in war. You win or lose, live or die – and the difference is just an eyelash." – Douglas MacArthur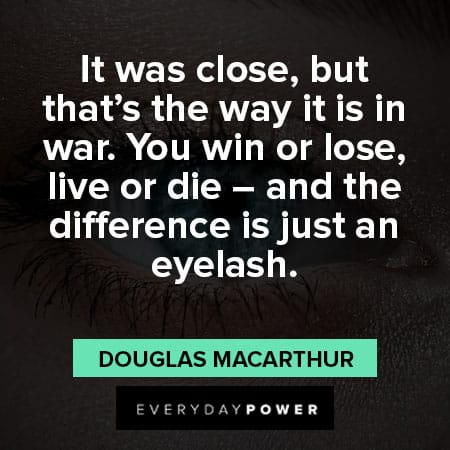 14. "I'm motivated every second by my work; it doesn't switch off. The pictures I make come from every blink of my lashes." – Sam Taylor-Johnson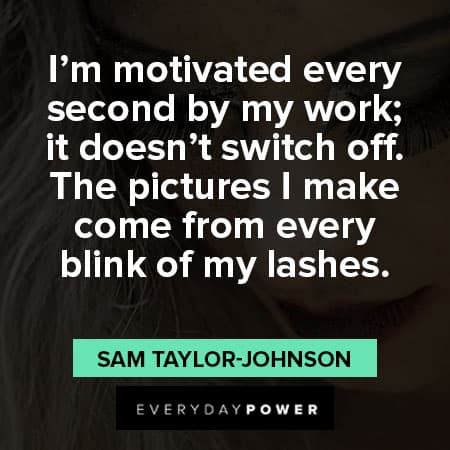 15. "Attack your lashes with the wand. I think there's nothing wrong with doing that." – Poppy Delevingne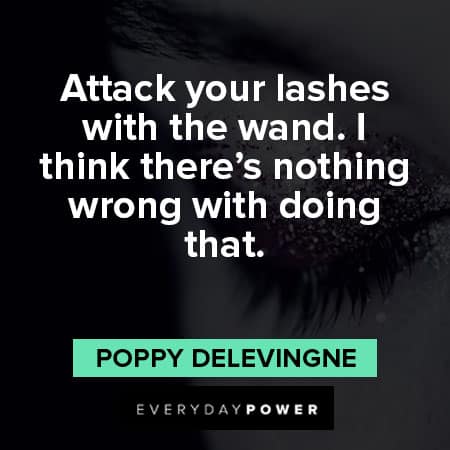 16. "Just give me lashes and watch me make it happen." – Anonymous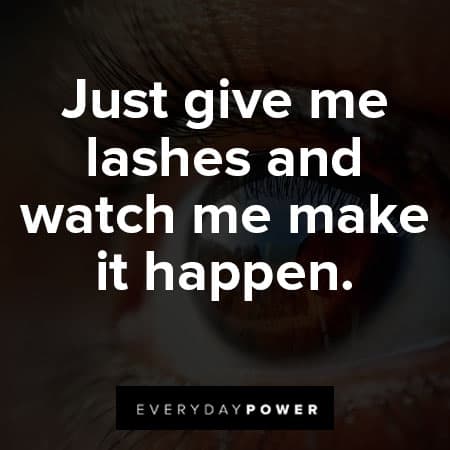 17. "Confidence is 10% hard work and 90% lashes." – Anonymous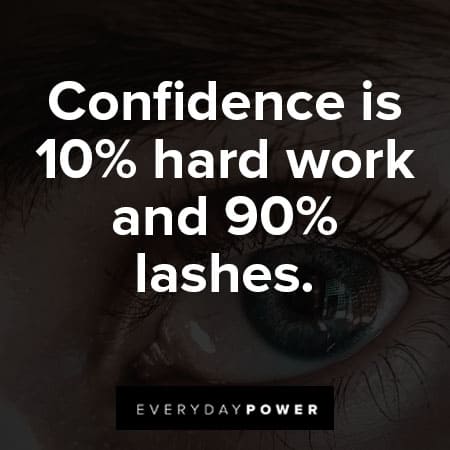 18. "Need therapy? Get your lashes done." – Anonymous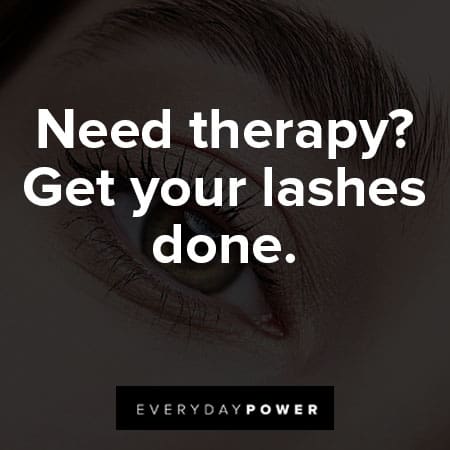 19. "May your day be as flawless as your lashes." – Anonymous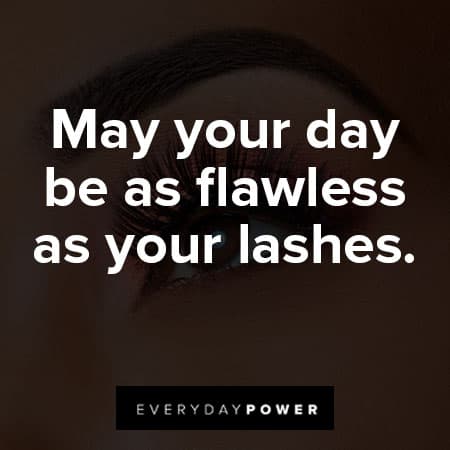 20. "Keep your lashes long and your standards high." – Anonymous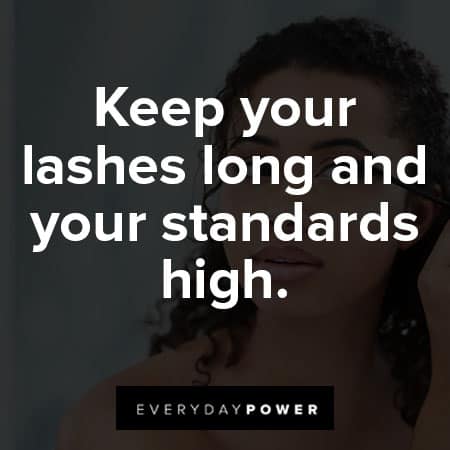 21. "A lash and a wink gets you further than you think." – Anonymous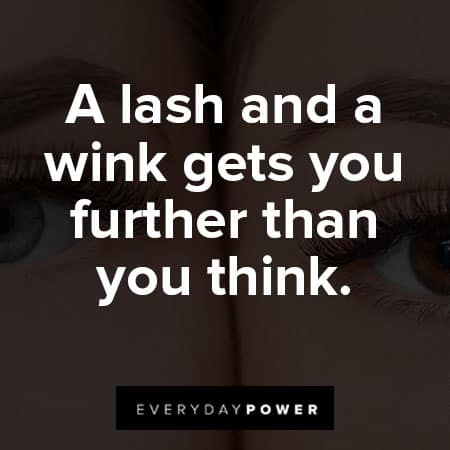 22. "Brush your lashes, drink some coffee, put on gangsta rap, and handle it." – Anonymous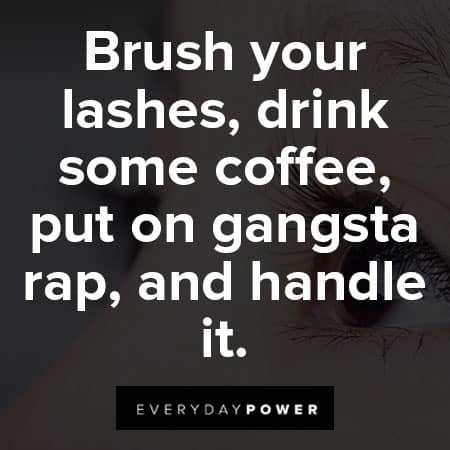 Lash Quotes About Beauty and Identity
23. "She was made of flesh and eyelashes." – Leonard Cohen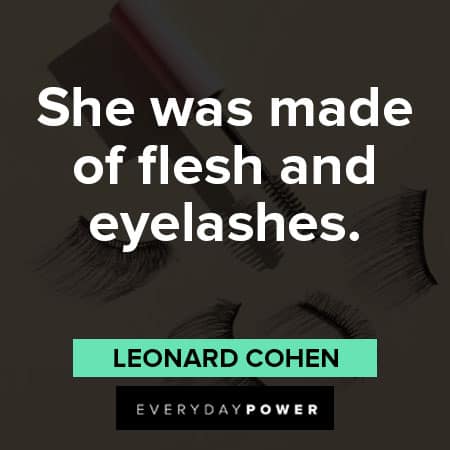 24. "I have to have my lashes. For me, it all sets the tone: I'm getting ready to go to work." – Michelle Carter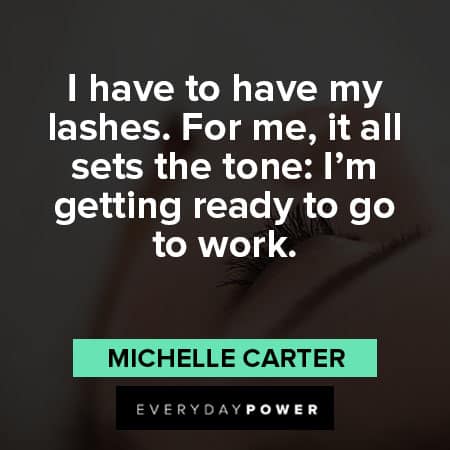 25. "I always wear fake lashes – they just look so darn good on camera!" – Cheryl Burke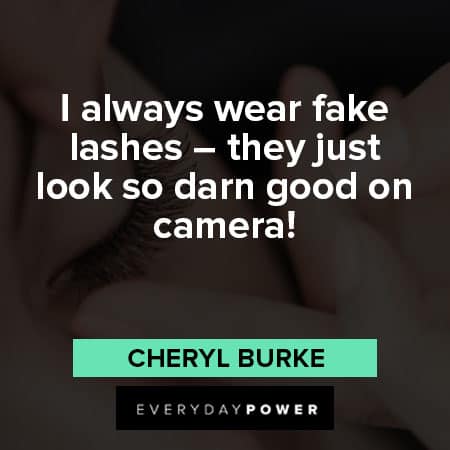 26. "Honey, I am going to my grave with my eyelashes and my makeup on." – Tammy Faye Bakker
27. "I only have to do three things to look halfway decent. Curl my eyelashes, fill in my eyebrows, and put some lipstick on." – Courtney Cox
28. "Thank God for Redbull and fake eyelashes." – Jeffree Star
29. "The eyebrow pencil and false eyelashes were essential; my mother didn't feel dressed without them." – Lorna Luft
30. "I've got a perfect body, 'cause my eyelashes catch my sweat." – Regina Spektor
31. "A beauty neither of fine color nor long eyelash, nor penciled brow, but of meaning, of movement, of radiance." – Charlotte Bronte
32. "I first learned how to do hair from drag queens. I learned eyelashes are the key to life because they make everyone look fabulous." – Tabatha Coffey
33. "I feel like it's always important to curl your eyelashes. I always do when I wake up and you know you look tired, when you curl eyelashes and put mascara it makes such a huge difference, so that's the trick that I always use." – Doutzen Kroes
34. "Don't save bold lashes and red lips for nighttime – do it in the day!" – Tyra Banks
35. "The one product I can't live without is my mascara. I'm addicted to long eyelashes and think girls just look so pretty with long lashes!" – Abbey Clancy
36. "Boys always get the best eyelashes; it's like some kind of cosmic law. And half-breed kids get some kind of extra help there from genetics, too." – Lilith Saintcrow
37. "Everyone knows I'm a lash girl by now. When I don't have my lashes, I feel naked." – Nicki Minaj
38. "I find that fake lashes really bump the beauty up a notch and make me feel great." – Eva Amurri
39. "My eyes are so big that, weirdly, I feel like an alien if my eyelashes don't match their intensity." – Sarah Hyland
40. "I don't really wear eyeshadow. I'm pretty much always about my lashes and my lips, and then I let the rest of it do its own thing." – Madelaine Petsch
41. "A mask looks better with a fresh set of lashes." – Anonymous
42. "I tend to gravitate toward the more powerful roles. As opposed to the doe-eyed girl who bats her eyelashes and runs around in towels, you know what I mean?" – Julia Stiles
Lash Quotes About Reality and Life Representations
43. "Sometimes I think the difference between what we want and what we're afraid of is about the width of an eyelash." – Jay McInerney
44. "A good set of lashes can fix anything… even a mugshot." – Tinsley Mortimer
45. "What I have to say is far more important than how long my eyelashes are." – Walter Scott
46. "We ordinary people can see neither our own eyelashes, which are so close nor the heavens in the distance." – Nichiren
47. "All men are afraid of eyelash curlers. They don't understand them, and they don't want to get near them. I sleep with one under my pillow, instead of a gun." – Rita Rudner
48. "I batted my eyelashes and did my best to appear dumb as a board." – Ilona Andrews
49. "I pull my eyelashes when I'm tired of thinking – it's a nervous thing." – Sheridan Smith
50. "Lashes are the new breasts. Women are obsessed with getting a bigger, better pair." – Vogue Magazine
51. "Sprinkle beauty with the twinkle of your lash." – Unknown
52. "For makeup, a bit of blusher — what you call bronzer — a bit of an eye, and an eyelash curler."— Kate Moss
53. "We create a masterpiece out of eyelashes." – Unknown
54. "I once made the mistake of going for a whole row of false eyelashes, which was just wrong as it gave me a sad, puppy-eyed look."— Sienna Miller
55. "Get more attention with your long lashes." – Unknown
Lovely lash quotes for women
56. "Companions don't allow companions to have little lashes." – Unknown
57. "Maintain your level high and eyelashes long." – Unknown
58. "We all have different brow bones, and different amounts of space between the eyebrow and the lashes; the space on the upper lid is bigger or smaller, the space on the bridge of the nose or between the eyes is wider or narrower. Everyone is different." – Anastasia Soare
59. "I'm definitely a lash girl. I feel they are my best feature. I have tried lots of mascaras. I was drawn to Lancome Doll Lashes recently. Not only because of the name, but it smells like roses! I usually add a few coats of it for a night out" – Chloe Sevigny
60. "I always wear fake lashes – they just look so darn good on camera!" – Cheryl Burke
61. "Curl the lashes, concealer under the eyes, blush, ChapStick, and highlight in the inner corner of the eye." – Meghan Markle
62. "If you're at the Oscars, there's not a man on that red carpet who is not wearing make-up. Most straight actors I know get quite used to it. Even when they go out in real life they grab some sort of bronzer and they throw it on. They dye their eyebrows, they dye their lashes – they know the tricks." – Tom Ford
63. "I've gotten used to using individual lashes as well. A lot of girls will use strip eyelashes, but the glue comes out of each side and it gets messy. Individual lashes make your eyes look bigger and much more natural." – Katherine Webb
64. "For my eyes, my day-to-day just involves curling my lashes to open up my eyes and applying our mascara, The Quickie. If I'm getting my makeup done, I like to get individual lash extensions or a strip of false lashes, depending on how glam I want to get." – Kourtney Kardashian
65. "My lashes are so long that if I don't curl them, I'm blind." – Hannah Simone
Lovely Lash Quotes from Celebrities and Models
66. "My basics for a daytime look are simple: powder, gloss, brows and lashes." – Brandi Rhodes
67. "I always make sure my lashes look cute." – Madison Beer
68. "I get my eyelashes done. I get my top lashes done, and then I use waterproof mascara for my bottom lashes. It's an easy regimen." – Julia Fox
69. "I love a full face of contour, lashes, lip liner – everything!" – Huda Kattan
70. "Mascara and getting those lashes curled is very important." – Toni Garrn
71. "Flirt!'s mascara is insane – I don't need false lashes when I wear it." – Heather Morris
72. "For my eyes, I wear a very thin line of black eyeliner just to lengthen the eye, and I almost never wear mascara; I like natural lashes." – Jeanne Damas
73. "I like to do a bronze smoky eye with some lashes and a nude lip. That's my favorite look." – Christina Anstead
74. "On stage, you can get away with more, so I definitely use that to my advantage and go bolder with fashion, hair, and makeup. I love a smoky eye and long lashes." – Kelsea Ballerini
75. "It's always great to have a great mascara that makes your lashes look thick and full. That's a definite must have." – Carmen Electra
Beautiful lash quotes to appreciate your eyelashes more
76. "My mother would apply castor oil to my lashes every night. That was kind of torturous, because I would wake up with my eyes stuck close. She knew I would thank her years later for my long, curled lashes!" — Shobana
77. "I get extensions, but when they start to get spotty, I go buy wispy lashes and cut them up. I put them where the gaps are when I don't have time to get a fill." — Saweetie
78. "I think I've gotten really good at putting on lashes. I can do it with my hand while people need tweezers or something to put them on." — La La Anthony
79. "I use a toothbrush on my lips as a lip scrub; occasionally, I use a toothbrush with some dark eye shadow on my eye brows if I want to fill them in. And if I want a really thick, textured look with mascara, I put one on my lashes, as well." — Dua Lipa
80. "I always use some fake lashes for any kind of dressed-up face, whether it's a few individual lashes, or a dramatic strip. I find that fake lashes really bump the beauty up a notch and make me feel great." — Eva Amurri
81. "Black liner looks harsh on me because I'm so blond, so I do a brown liner with a black mascara. My favorite is 'L'Oreal Voluminous' on my top and bottom lashes. For a while, I only did mascara on the upper lashes, but it makes me look too pretty." — Elsa Hosk
82. "RevitaLash. Beyond obsessed. We don't use fake lashes anymore for me at work… they are SO long!" — Meghan Markle
83. "Mascara is my daily essential. I pile it on top and bottom lashes during the day. If I'm going out, I'll add the individual Eylure lashes at the outer corners for more drama." — Ashley Madekwe
84. "But I always curl my lashes, even if I don't put on mascara." — Denise Richards
85. "I love creme liner because I have lash extensions and sometimes the liquid liner can get into the lashes. It's also easier to guide. I can create straighter lines with it." — Meagan Good
Funny Lash Quotes That Will Make You Smile
86. "Snow falling softly on lashes of eyes you love, and a cold cheek growing warm next to your own in a hushed dark familial December." ― James Schuyler
87. "She is such a scene-stealer. She's got these lashes and big eyes, and when she walks on to the set everybody just says "ooh."" ― Greg Kinnear
88. "Don't win loyalty, just obedience, and only while the lash is in the room." ― Orson Scott Card
89. "How do you conduct an intimate relationship where no one ever loses it? Where no one ever lashes out, where no one ever smacks anyone in the mouth?" ― Jo Brand
90. "To make lashes curl better, take a hair dryer to your eyelash curler for one or two seconds before using it." ― Isla Fisher
91. "Her eyes, walnut brown and shaded by fanned lashes, met mine. Held for a moment. Flew away." ― Khaled Hosseini
92. "His lashes fluttered like butterfly wings. "I could've made you happy, dove." "You did," I whispered." ― Ann Aguirre
93. "If you're blond, as I am, and you have blond lashes, you have to wear mascara, otherwise you're invisible on stage." ― Michael Caine
94. "When it comes to beauty, I'm all about lashes right now." ― Ashley Greene
95. "I have one mascara that I use religiously, and I refuse to try anything else, and if they discontinued it I would probably cry. CoverGirl lash blast, in the orange tube." ― Nina Dobrev
Which of these lash quotes is your favorite?
It's funny how much powerful something as small as an eyelash seems to hold over some people.
Little girls bat their eyes to get their dad to cave and give them their way.
Women bat their eyes to attract attention from men.
And it's even believed that some people flutter their eyelashes when they are having an internal struggle and they end up blinking more than normal.
While eyelashes are something that at first sight seem like they would have little significance, they can be very telling.
If you start to pay attention more, you just may start picking up on some little signs people show with their lashes.
Did you enjoy reading these lash quotes and sayings?
Which of the quotes is your favorite?
Let us know in the comment section below.