Aaliyah Quotes and Lyrics That Still Inspire Us Today
Gone far too soon, these Aaliyah quotes are even more powerful now than they were then.
For just the 22 years that she was on Earth, Aaliyah left behind a beautiful legacy that is still cherished by many almost 20 years later.
She had the voice of an angel, a smile that lit up the room, and the ability to captivate the attention of people worldwide.
These Aaliyah quotes will motivate and inspire you, and make you realize just how much her short time on this earth meant to those whose lives she touched.
Aaliyah Dani Haughton, known to the rest of the world simply as Aaliyah, was a beloved American singer, actress, and model who is credited for helping redefine contemporary R&B, pop and hip hop.
Born in Brooklyn, New York, Aaliyah is regarded as one of the most successful female R&B artists, having sold over 30 million albums worldwide.
She first gained recognition at the age of 10 and signed her first record deal at the age of 12.
On August 25, 2001, Aaliyah was killed in a tragic accident.
But though she's no longer with us, her legacy still lives on.
In honor of the late R&B legend, below are some of the most inspirational Aaliyah quotes and lyrics.
Don't forget to also read our collection of inspirational Dolly Parton quotes for living your best life.
Check out our most popular quote article, a list of short inspirational quotes for daily inspiration.
Check out our entire collection of motivational quotes here.
Aaliyah Quotes and Lyrics That Still Inspire Us Today
1. "All I can do is leave it in God's hands and hope that my fans feel where I'm coming from. – Aaliyah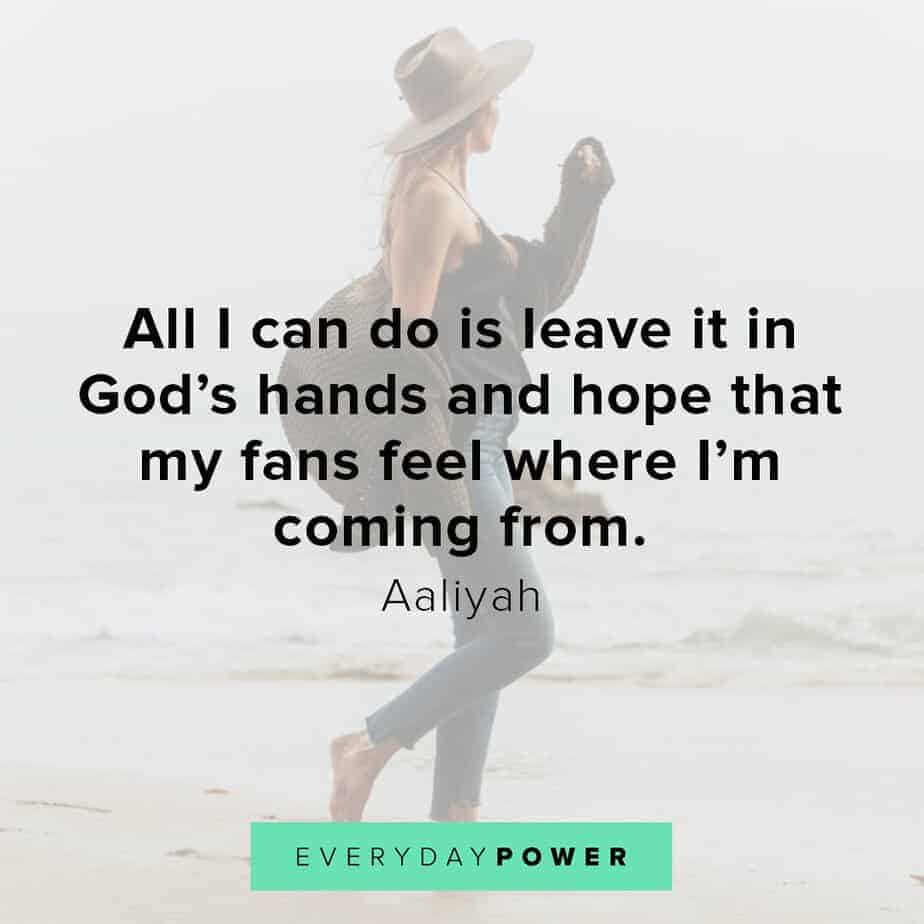 2. "It's in how you carry yourself. I've always been a very mature person, and I've always known what I wanted. And I go after it no matter what." – Aaliyah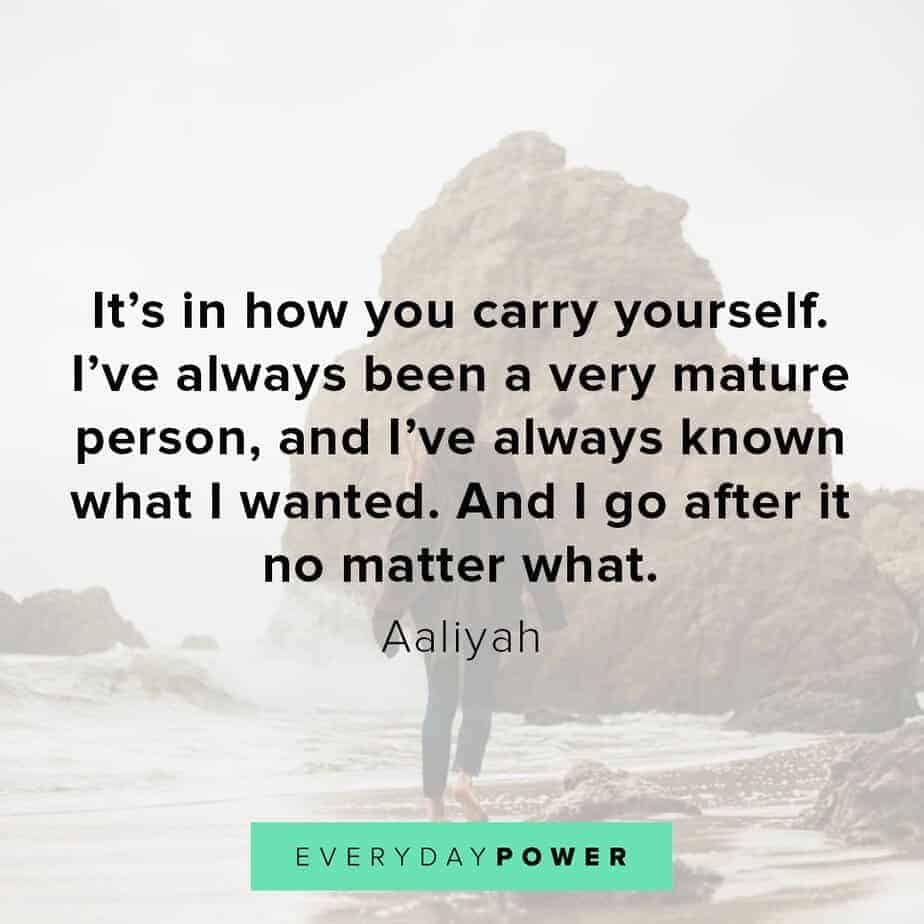 3. "I'm a survivor and I can handle anything. I'm very confident about that." – Aaliyah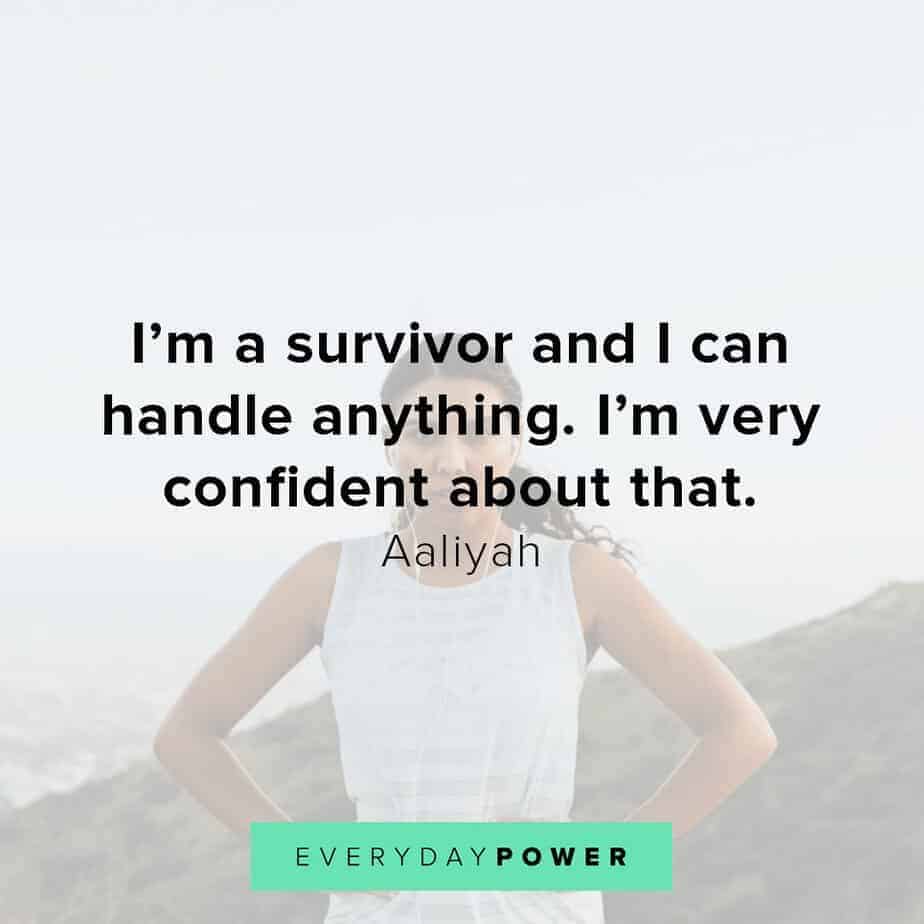 4. "You have to enjoy your job; you should wake up every day and love what you do… I honestly do… From the bottom of my heart to the depths of my soul. I'm truly happy." – Aaliyah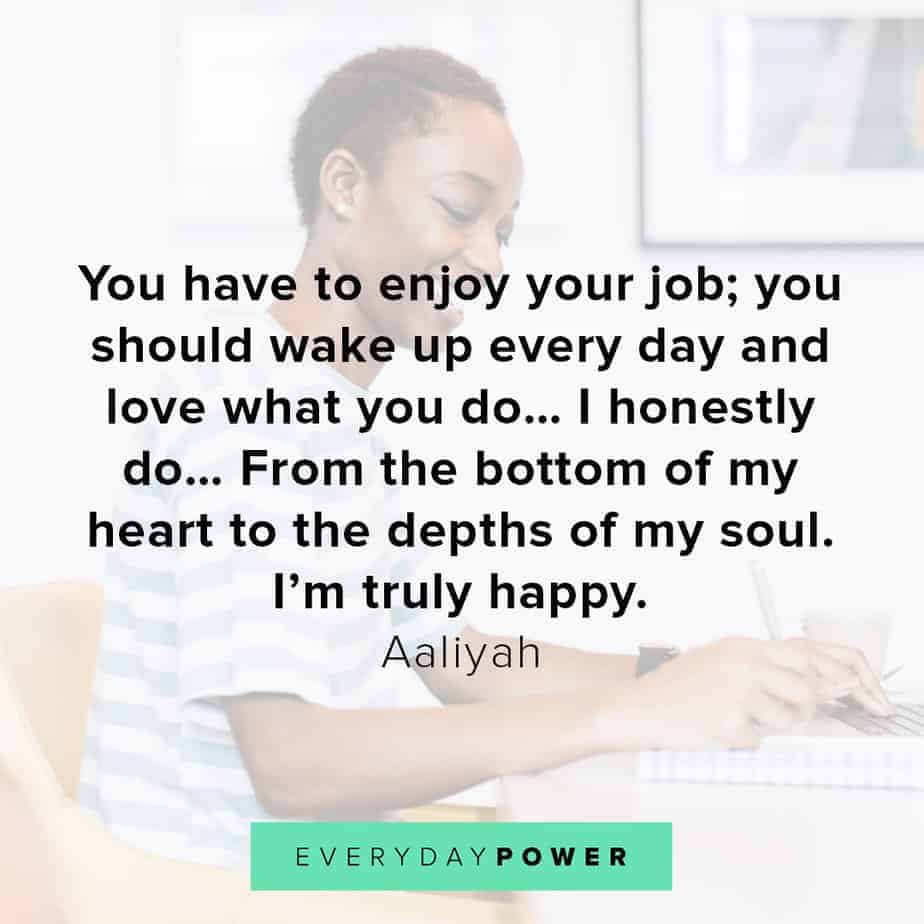 5. "Keep working hard and you can get anything that you want." – Aaliyah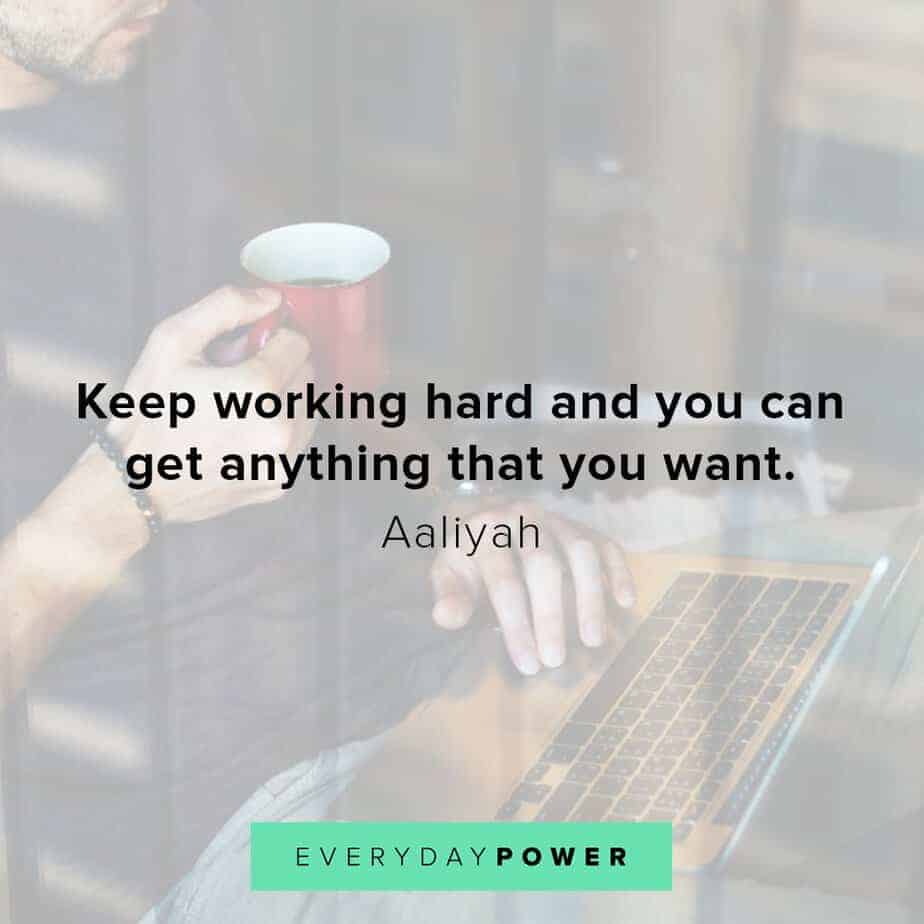 6. "Some people come into our lives and quickly go. Some people stay for awhile and leave footprints on our hearts and we are never the same." – Aaliyah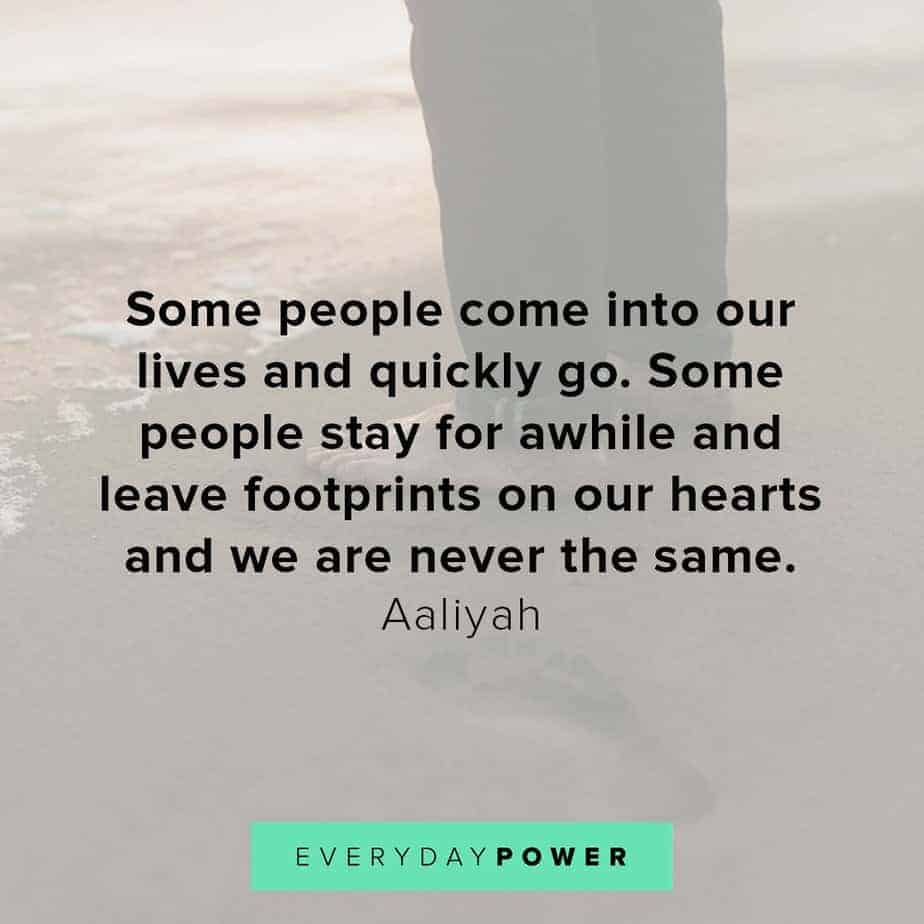 7. "I stay true to myself and my style, and I am always pushing myself to be aware of that and be original." – Aaliyah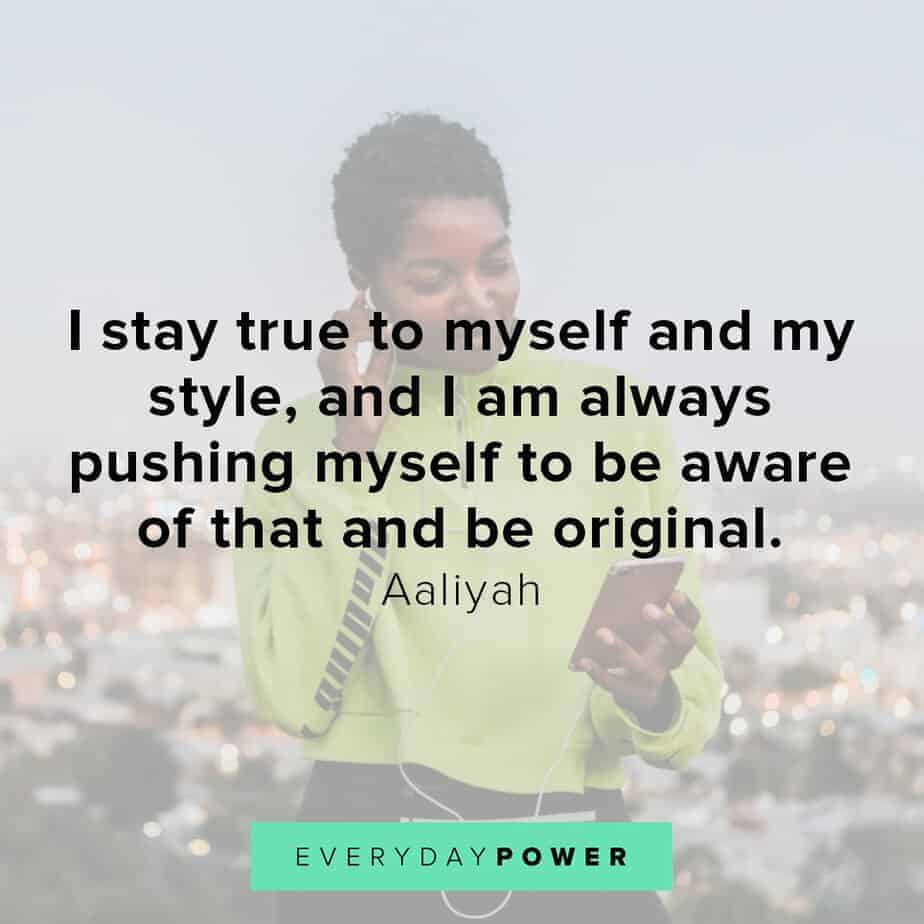 8. "My parents just tell me, 'If you know what you want, you should stay determined and go for it. You can do anything.'" – Aaliyah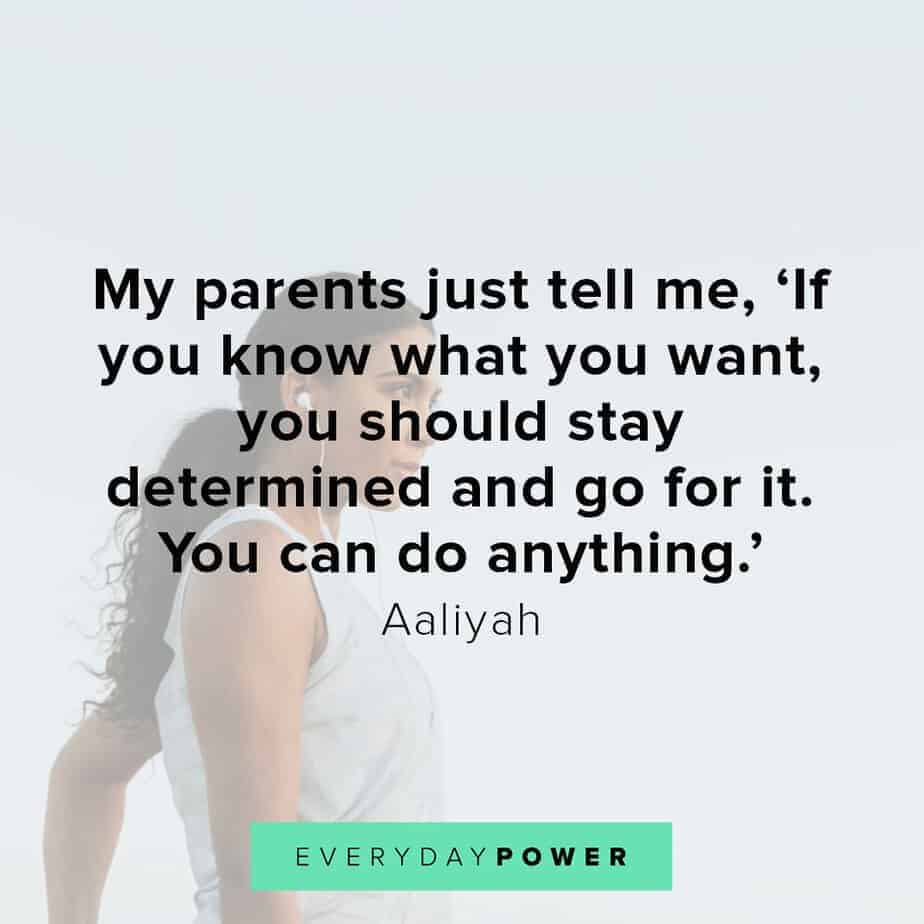 9. "I'm the interpreter. I'm the one who takes your words and brings them to life. I was trained to sing and dance and laugh, and that's what I want to do." – Aaliyah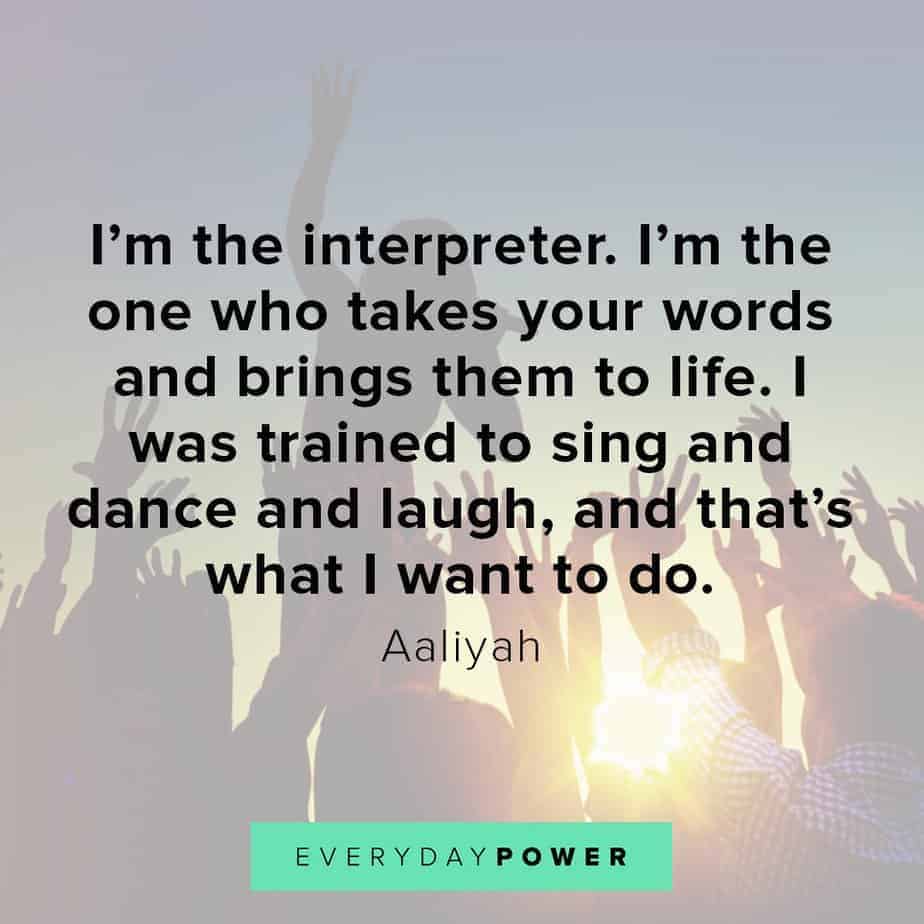 10. "Everything is worth it. The hard work, the times when you're tired, the times where you're a bit sad… In the end, it's all worth it because it really makes me happy. There's nothing better than loving what you do." – Aaliyah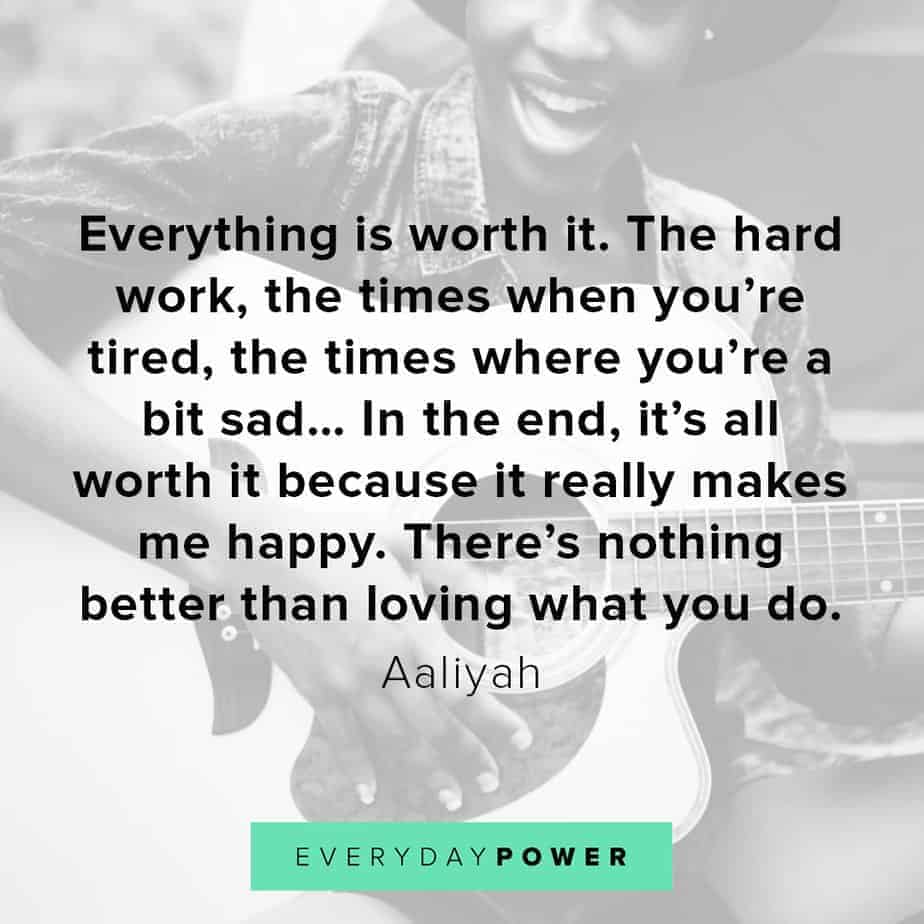 Don't forget to also read these Jennifer Lopez quotes that inspire productivity.
Aaliyah quotes and lyrics that prove her legacy still lives on
11. "I don't think about my previous success. I'm happy that the work I've done has been very successful." – Aaliyah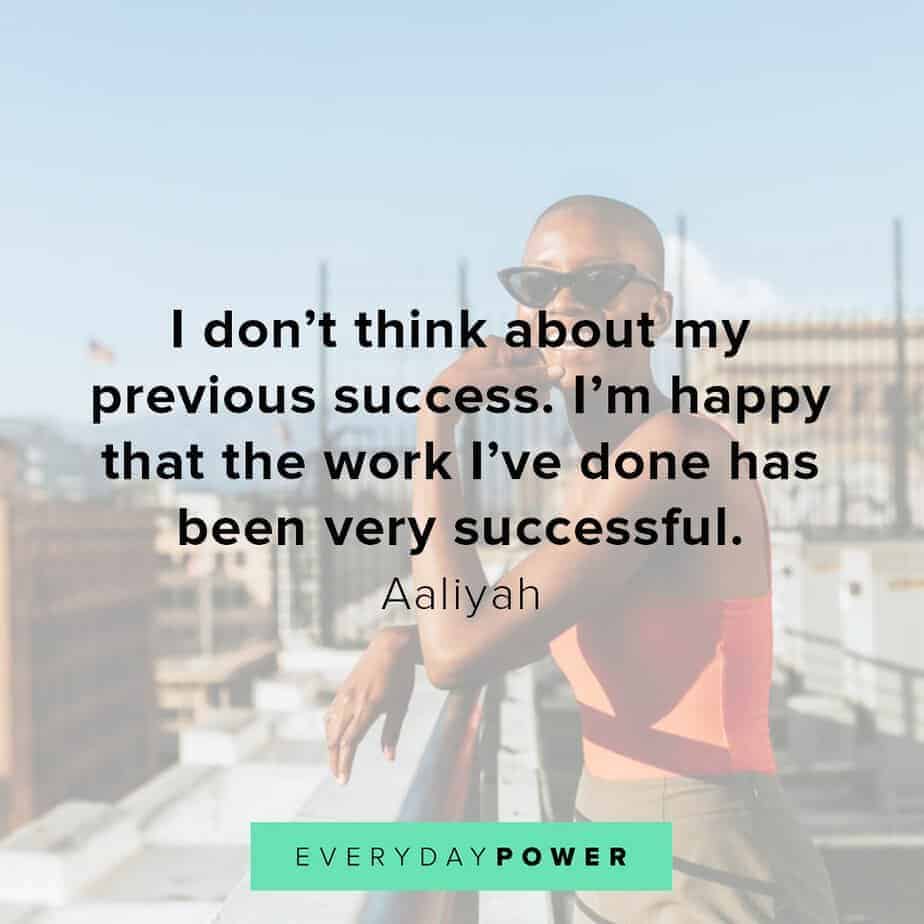 12. "I want people to remember me as a full on entertainer and a good person." – Aaliyah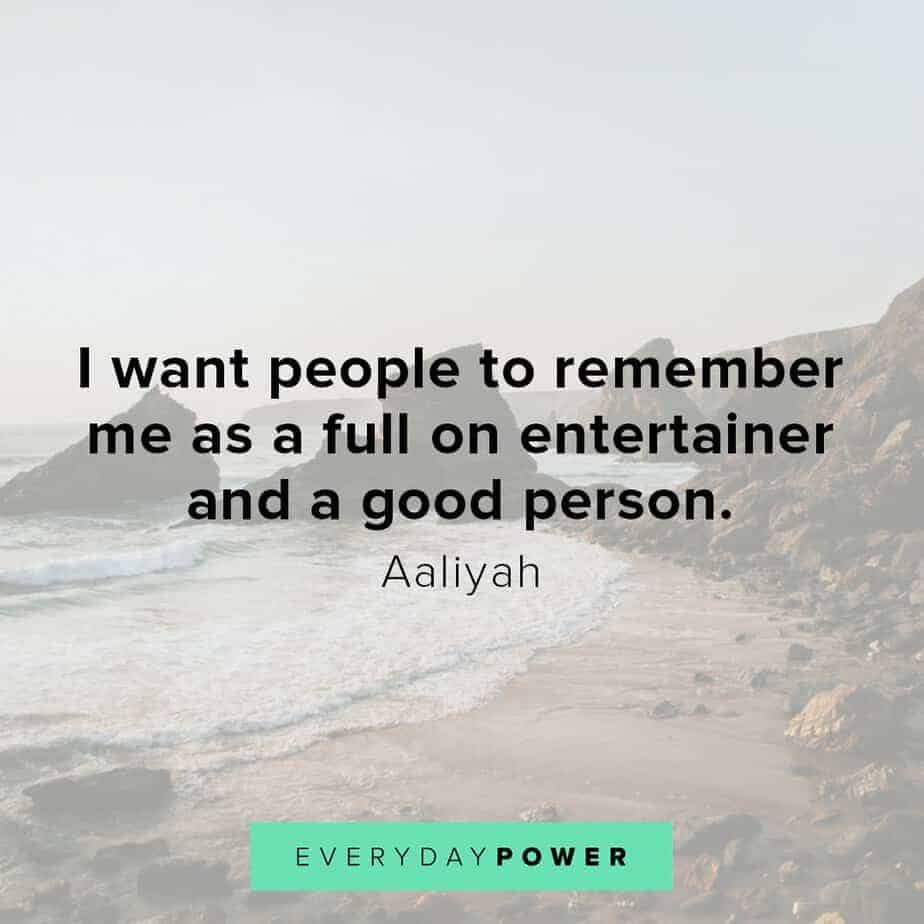 13. "There are times in my life when I just want to be by myself." – Aaliyah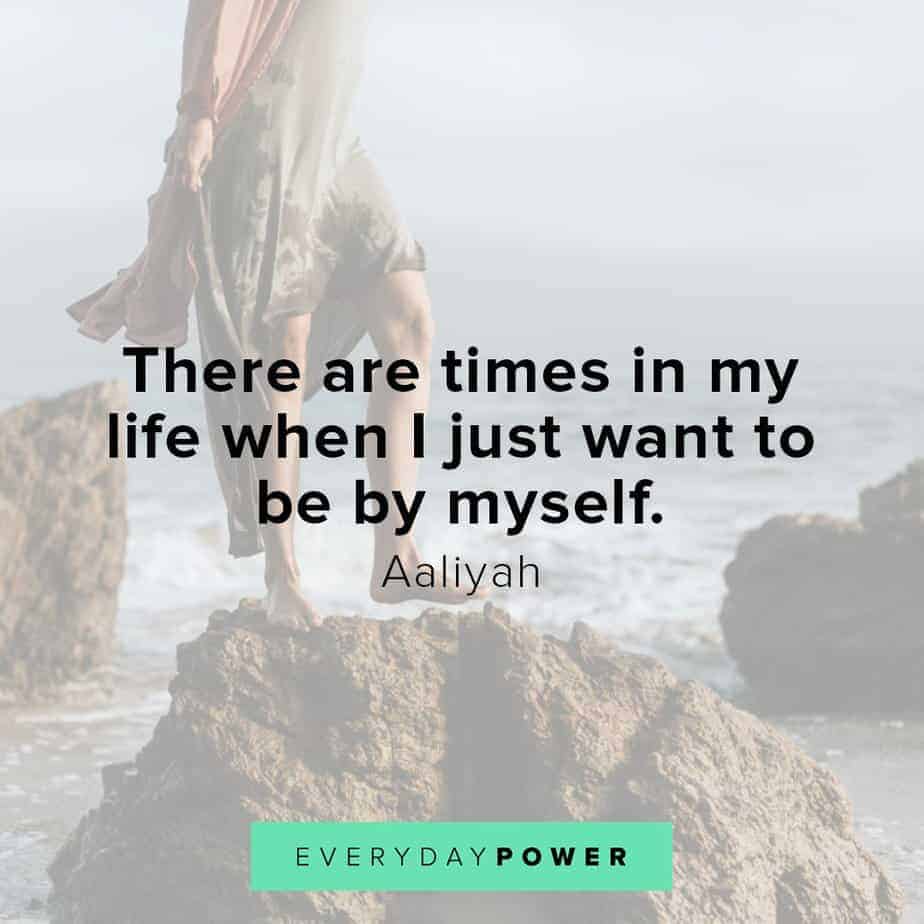 14. "Whatever will be, will be." – Aaliyah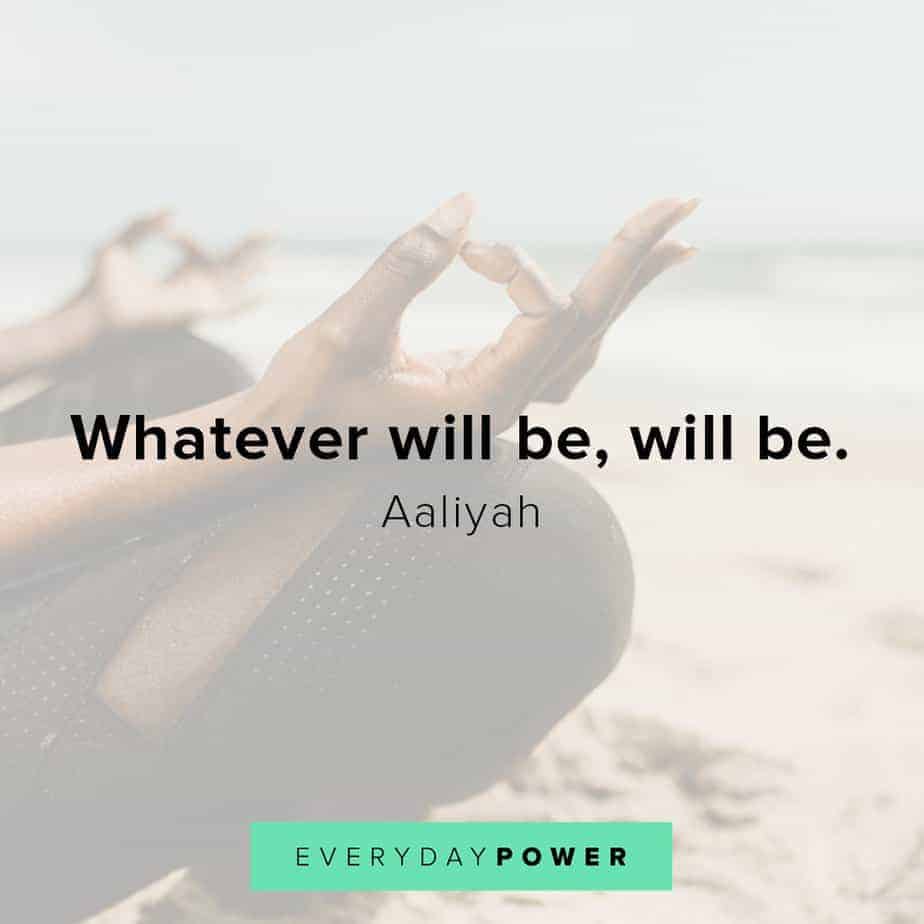 15. "You have to love what you do to want to do it everyday." – Aaliyah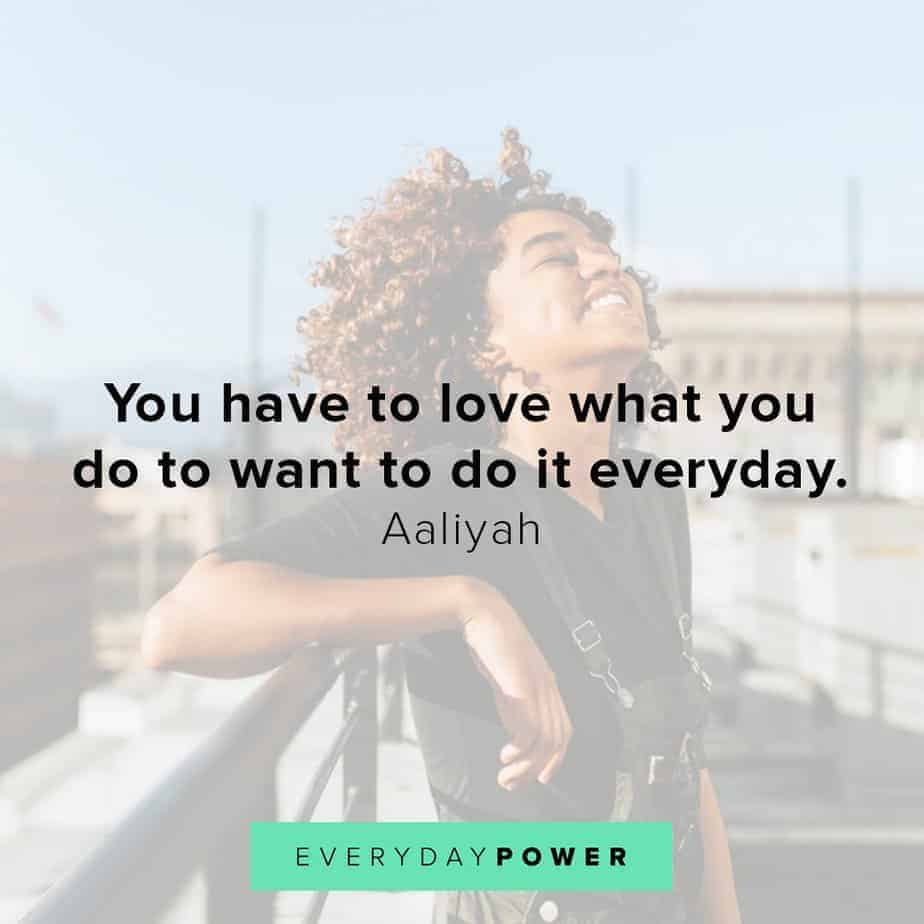 16. "If at first you don't succeed/You can dust it off and try again/Dust yourself off and try again." – Aaliyah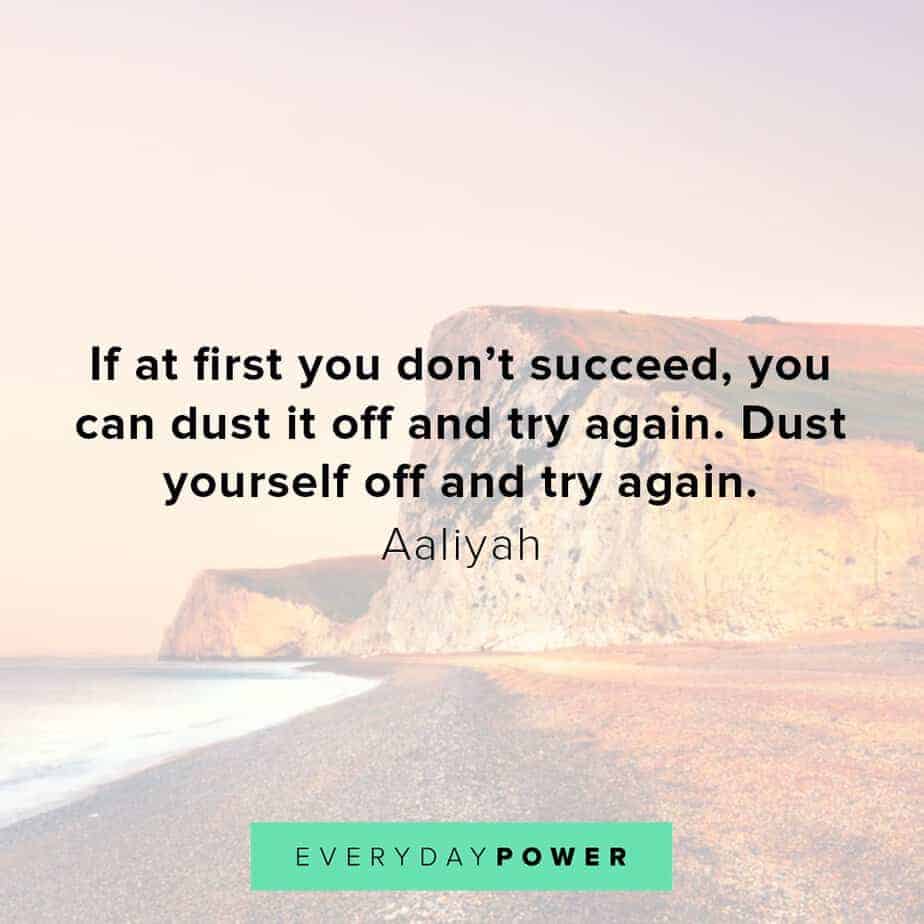 17. "I don't want to abandon one work for the other, and I don't think I need to sacrifice anything to put my all into either one of them." – Aaliyah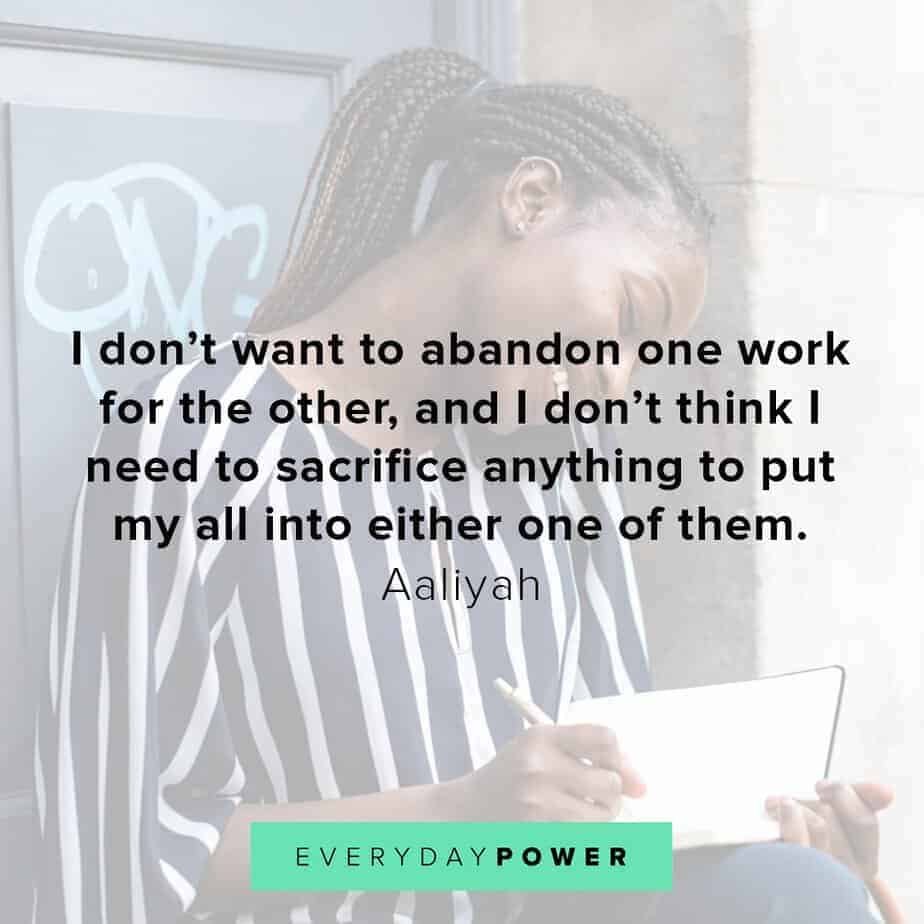 18. "When a fan comes up to you and says I love your music, there's nothing better than that." – Aaliyah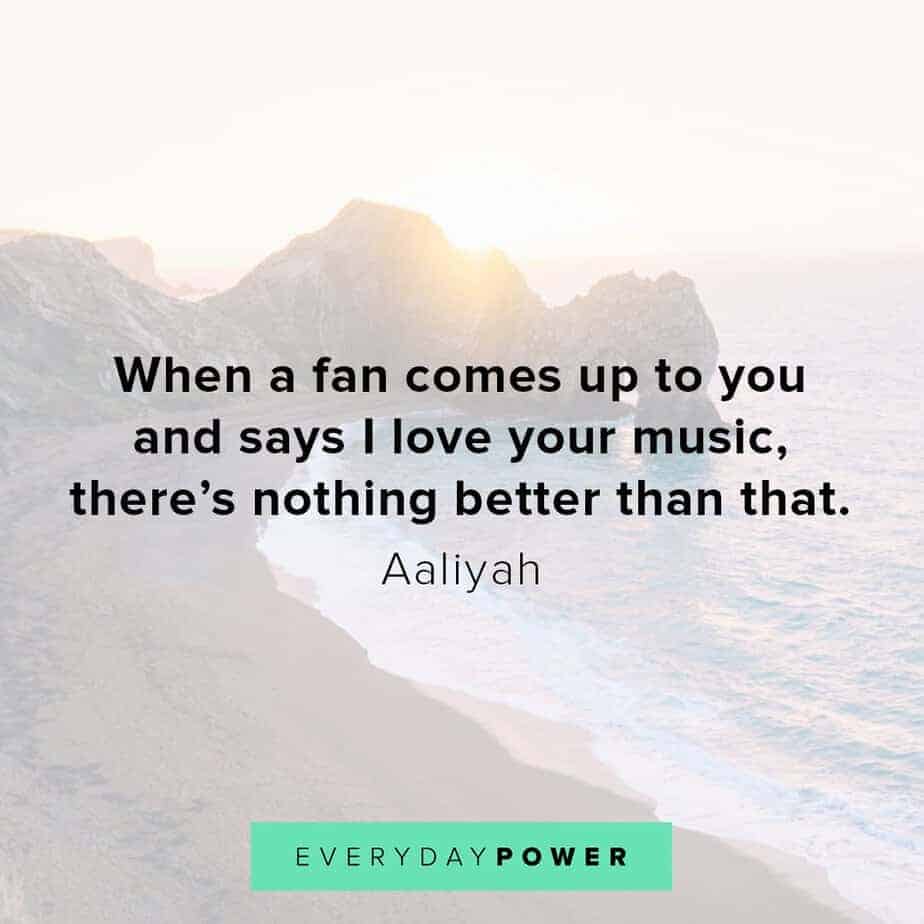 19. "It's hard to say what I want my legacy to be when I'm long gone." – Aaliyah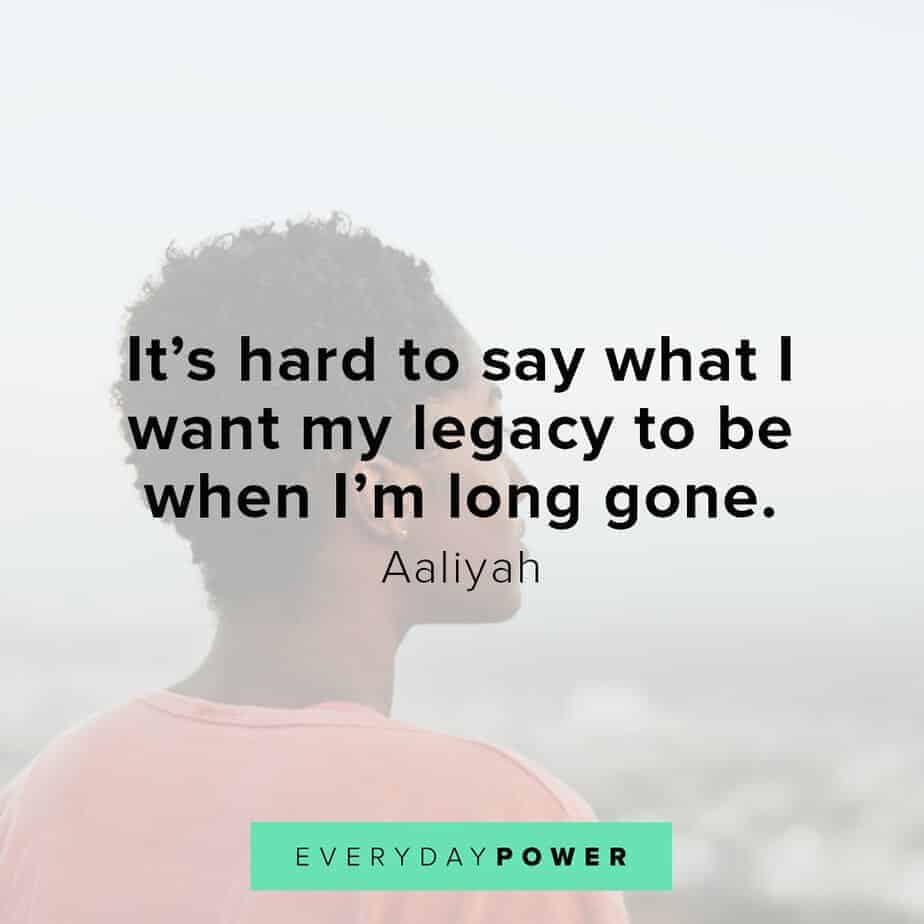 Also read these Whitney Houston quotes and lyrics that will inspire your journey to greatness.
20. "She is tough, she is independent, she is edgy, she gets involved in the action." – Aaliyah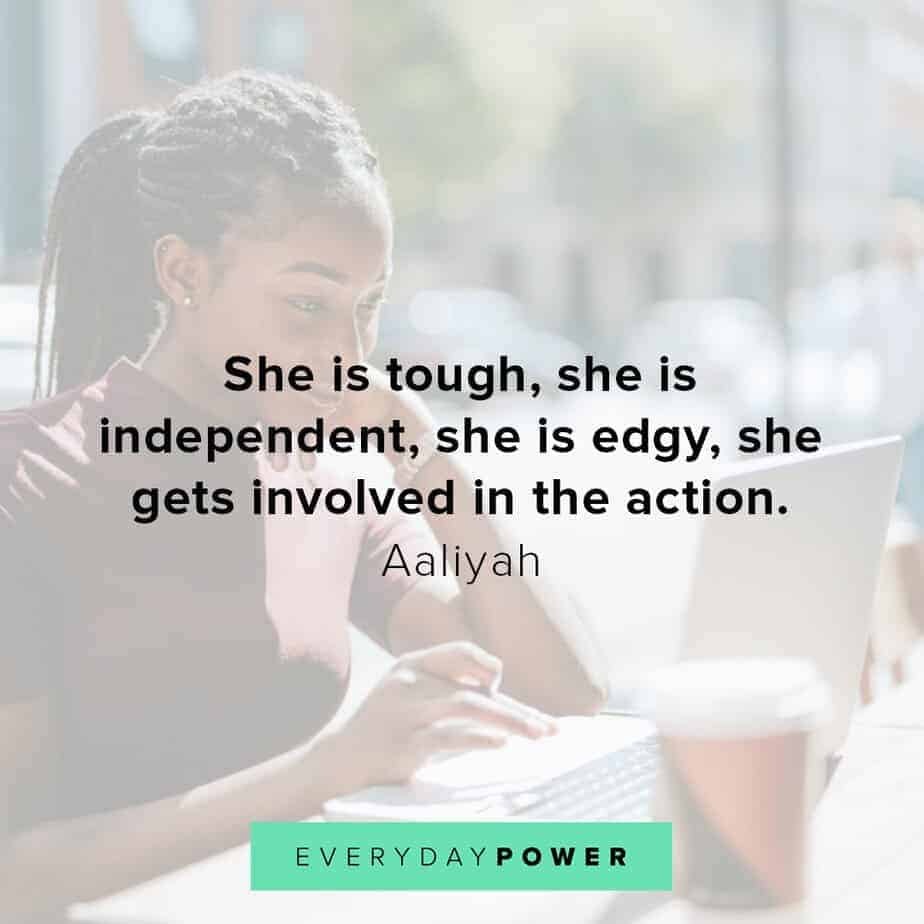 Aaliyah quotes that will motivate you to reach your dreams
21. "There are certain things I want to keep to me. I don't discuss my private life."- Aaliyah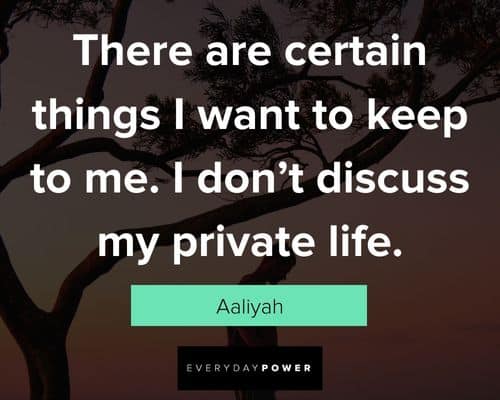 22. "There are times I can't even figure myself out."- Aaliyah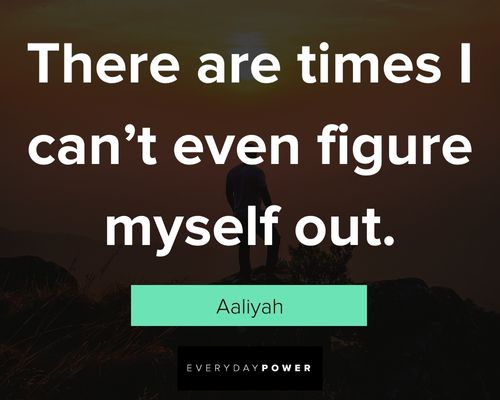 23. "It's fun to be creative and innovative and come up with something crazy. So I need people to work with who are not going to be afraid to take it to the left a bit."- Aaliyah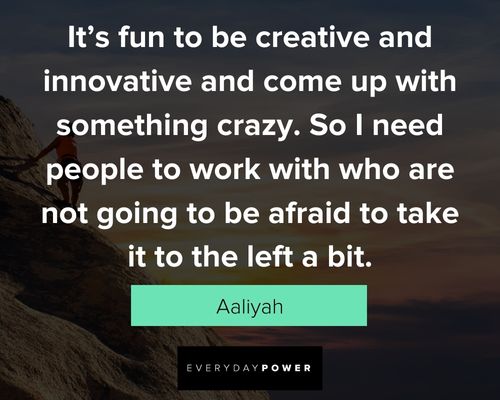 24. "If you want to go to the mall, you have to take security. But it's always cool. The kids are amazing."- Aaliyah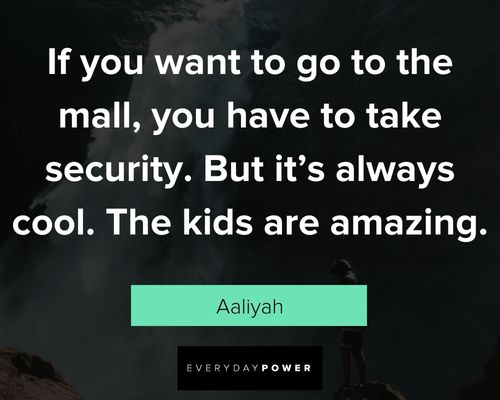 25. "Sensual is being in tune with your sensual self."- Aaliyah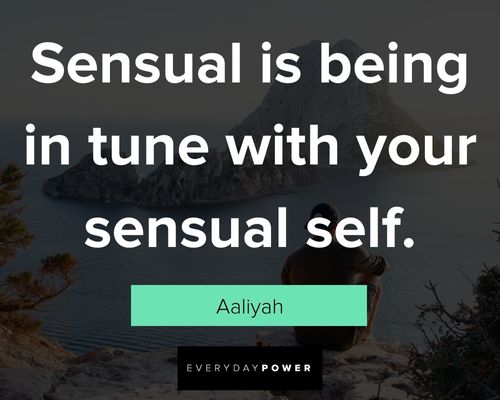 If you're enjoying these quotes, read our collection of sexy quotes articulating your love.
Which of these Aaliyah quotes was your favorite?
Aaliyah's music lives on.
Despite her untimely death, her fans still love her talent and feel her passion through her music.
We hope the above quotes have inspired you to pursue your dreams and love what you do.
Regardless of where you are in life, stay determined and go for it.
Did you enjoy these Aaliyah quotes?
Which of the quotes was your favorite?
Let us know in the comment section below.
We would love to hear all about it.