Mayans M.C. Quotes for Fans of Anti-Heroes
These Mayans M.C. quotes will amaze you for its masterful and badass script writing.
Mayans M.C. is a crime drama series streaming on FX.
The show takes place in the same universe as Sons of Anarchy.
It takes place 2 years after the events of Sons of Anarchy and follows the story and struggles of Ezekiel "EZ" Reyes, a prospect of the M.C Mayans.
Ezekiel is from a respectable Mexican family and is set to live a good and meaningful life.
However, his dreams were shattered by cartel violence and left him filled with vengeance.
These circumstances lead him to a life of crime and violence.
Enjoy reading these Mayans M.C.
quotes!
Don't forget to also check out these Fate The Winx Saga quotes to enjoy while waiting for season 2
If you like this article, we suggest you explore our most popular quotes article, a list of short inspirational quotes for daily encouragement.
Check out more inspirational quotes on our motivational quotes category page.
Mayans M.C. quotes from Johnny 'Coco' Cruz
1. "Can't change yesterday. Can't plan tomorrow. I might walk out of this building, take a bullet to the head. Life is here. This. No matter what it looks like, it's all we got, right? No regrets." — Johnny 'Coco' Cruz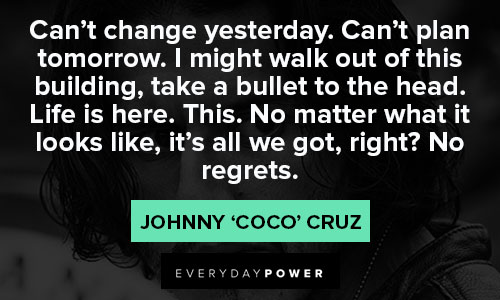 You will also enjoy our article on biker quotes.
2. "Mistakes are more important than getting it right. But they're still supposed to happen. It all leads into the next right thing." — Johnny 'Coco' Cruz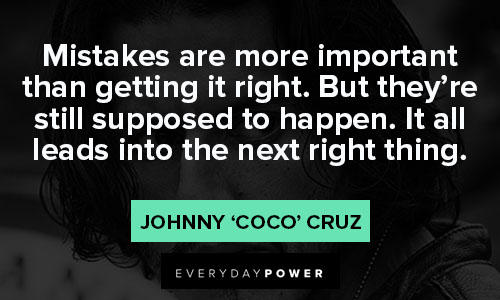 3. "Dude, anybody eating curry is on the no-fly list." — Johnny 'Coco' Cruz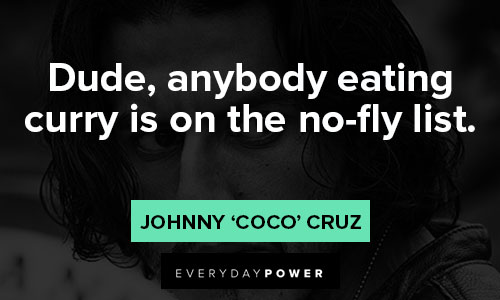 Mayans M.C. quotes from Lincoln Potter
4. "Amor, the uninvited guest to destiny's party." — Lincoln Potter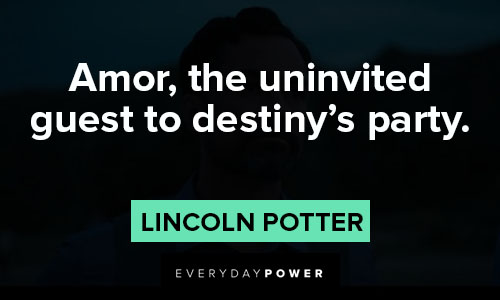 5. "It's just sad, how a little bit of knowledge can become so powerful when surrounded by ignorance." — Lincoln Potter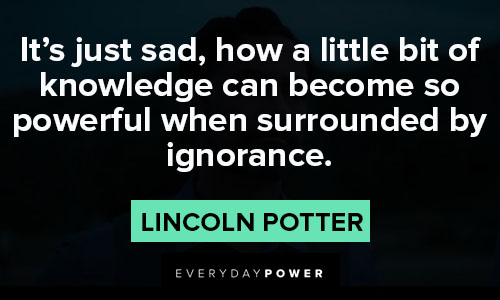 6. "We don't like change. We never have." — Lincoln Potter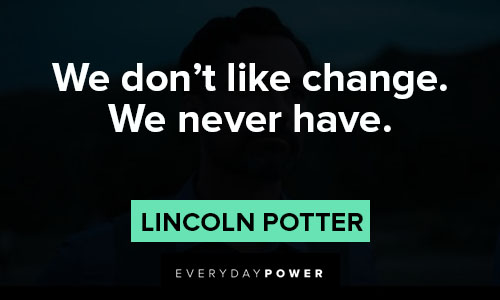 7. "Anyone can learn how to say words, but so few ever master the art of communication." — Lincoln Potter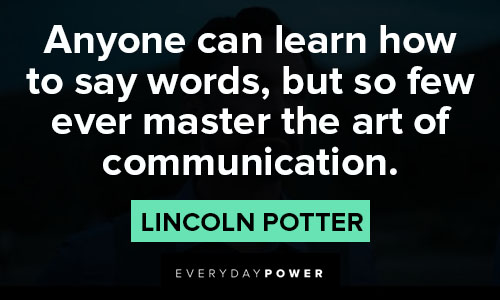 8. "We're taking you to a federal holding facility. We'll keep you healthy and comfortable until the birth. Then we'll want to know all the things you know. We'll torture you, but that probably won't work so we'll use your child as leverage." — Lincoln Potter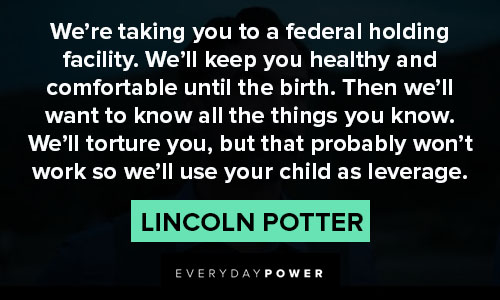 9. "I have a theory, a blasphemous one; I dont believe King Soloman was a wise man at all. I think he was a malevolent sadist who just got lucky. A mother's love knows no boundaries, nor can it hide the truth that holds it." — Lincoln Potter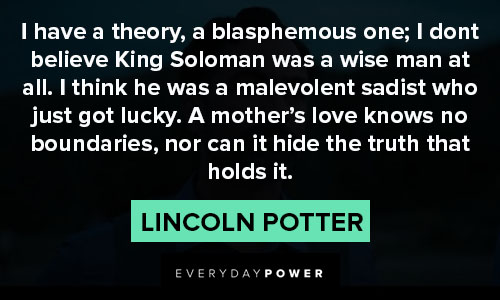 Mayans M.C. quotes from Felipe Reyes
10. "Don't ever apologize for needing your family. Blood is blood. The only thing that matters." — Felipe Reyes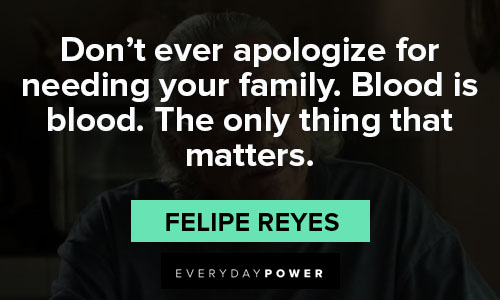 11. "They don't set cop killers free. Not until they forget what it is to be out. Then it's too late." — Felipe Reyes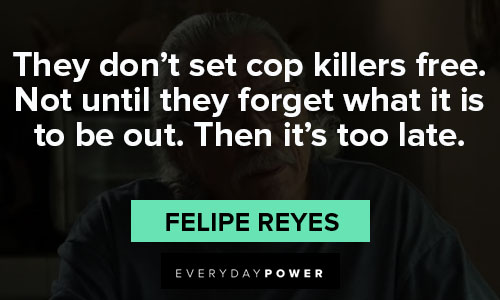 12. "You can't let Potter turn you into a monster. It's not who you are." — Felipe Reyes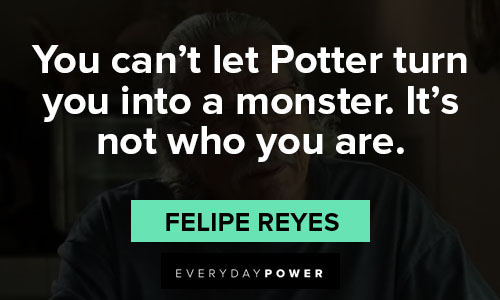 13. "That's what good people do when they see a man drown. They jump in." — Felipe Reyes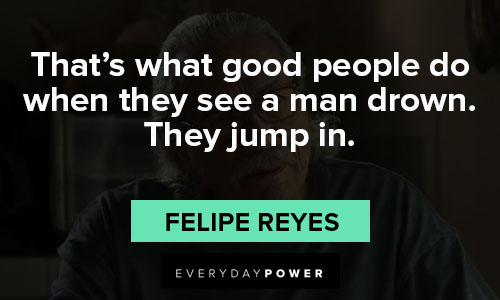 14. "I don't underestimate any man's capacity for despicable acts." — Felipe Reyes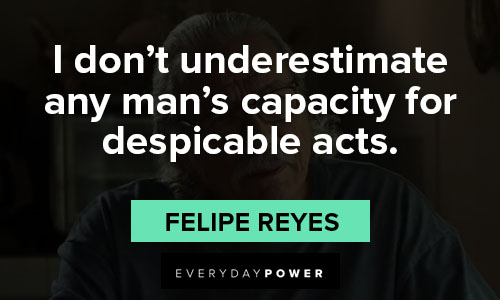 15. "Fiction. Makes all that s*** a little more palatable." — Felipe Reyes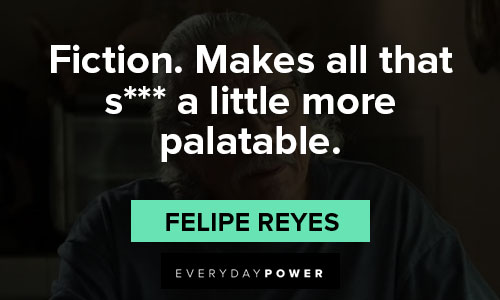 16. "Dwell on the dead for too long, they'll take you with them." — Felipe Reyes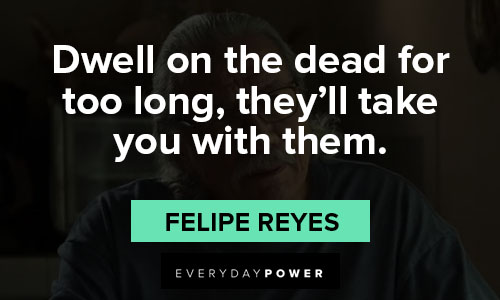 17. "These things that were buried in a box, they're there for a reason. They should have been burned. None of this can help you, or Dita. You have to trust me, Emily." — Felipe Reyes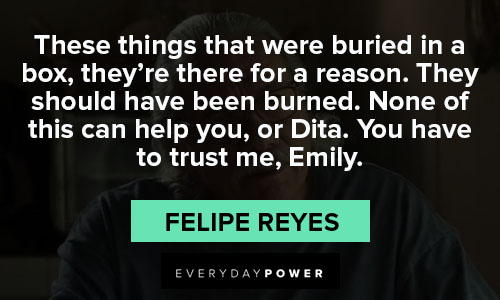 18. "This history? All it will do is hurt the ones you love." — Felipe Reyes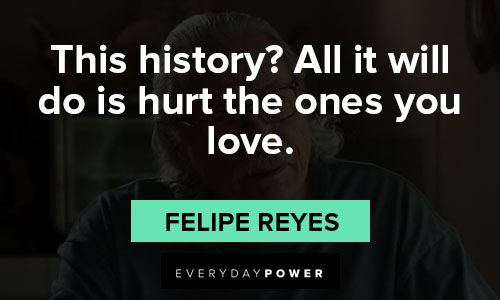 Mayans M.C. quotes from Angel Reyes
19. "Being in two places at one time is a sure way to end up in neither." — Angel Reyes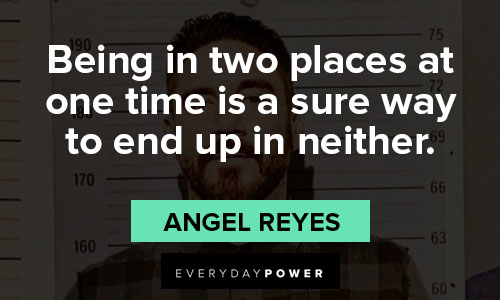 20. "Listen, bro, this ain't a f***ing church. You speak up if you got something to say." — Angel Reyes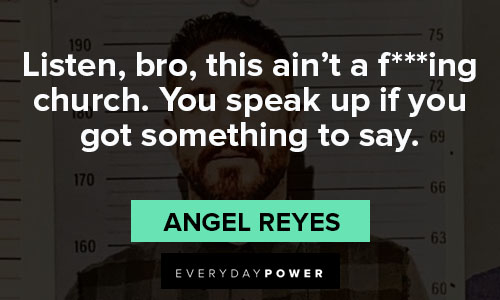 21. "I'm not killing a kid today. Call it off." — Angel Reyes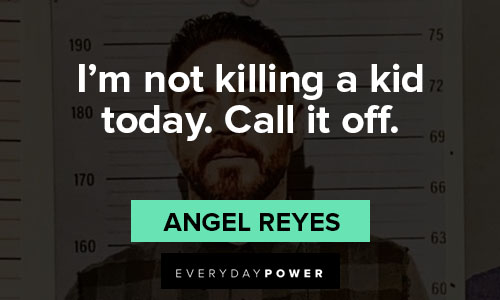 22. "You think there's happy endings in this town, in this house?" — Angel Reyes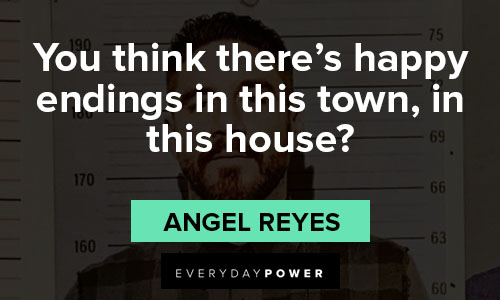 23. "Ain't no way these fools come out alive." — Angel Reyes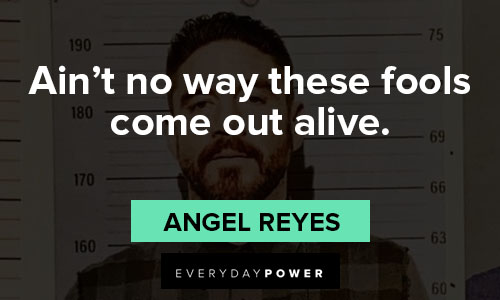 24. "You like this girl? Fight for her." — Angel Reyes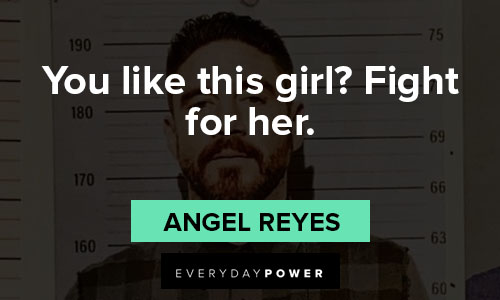 25. "It's my kid. Adelita. It's my fucking kid. It's my kid." — Angel Reyes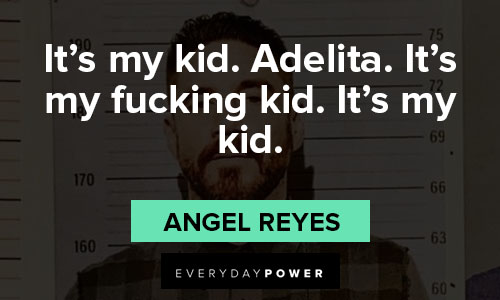 Which of these Mayans M.C. quotes is your favorite?
Mayans M.C is one of the biggest hits in the history of FX.
It is a classic portrayal of outlaw biker club drama that accurately depicts the life of brotherhood with a mix of violence and highly complex characterizations, which the audience really loves about the series as well as its predecessor.
Due to its nature and graphic portrayal, it is considered an anti-hero series.
The main protagonist is technically leaning towards the opposite spectrum of being good but not necessarily evil.
The series represents how people can be pushed to a life they cannot escape due to their harsh circumstances.
Share these Mayans M.C. quotes and sayings with a friend and maybe rewatch the series to help you relax.