The Kissing Booth Quotes from the Romantic Teen Comedy
The Kissing Booth quotes below will make you miss your best friends.
This series follows the story of two best friends, Elle Evans and Lee Flynn, who deeply bond with each other.
The Kissing Booth is a romantic teen drama series streaming on Netflix.
It was based on a novel of the same name.
You might also enjoy these related articles:
As the story unfolds, fans find themselves on a roller coaster ride of emotion, which will always keep you on the edge of your seat every episode.
Elle and Lee came up with an idea of a kissing booth to raise funds for their school.
This is where everything starts to be both exciting and complicated.
As best friends Elle and Lee develop a deep connection with each other and set rules to follow, and one of those rules is to keep no secret from each other.
Enjoy our collection of The Kissing Booth quotes below!
Don't forget to check out these Agents of S.H.I.E.L.D. quotes to keep enjoying the Marvel Cinematic Universe.
Check out our most popular quote article, a list of short inspirational quotes for daily inspiration.
Check out our entire collection of motivational quotes here.
The Kissing Booth quotes from Elle
1. "Being my best friend doesn't give you the right to tell me who I can love." — Elle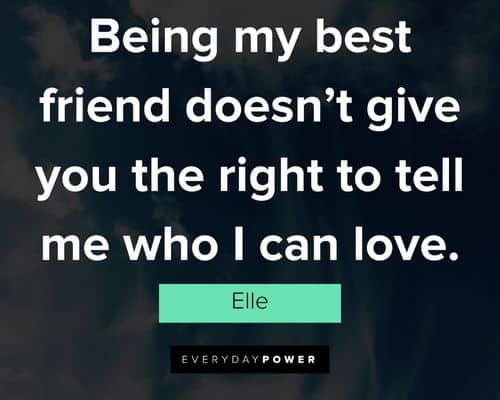 2. "Most of all, I want to be my best friend's laughter." — Elle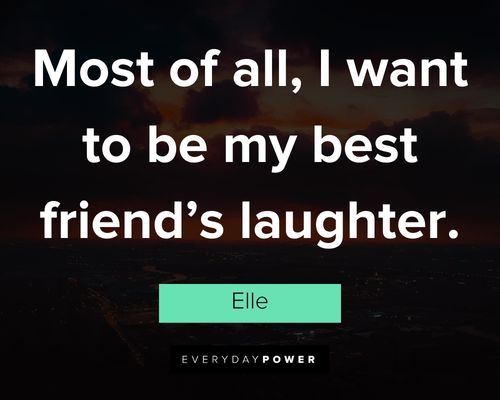 3. "You're lucky if you can even get one really good best friend in your life." — Elle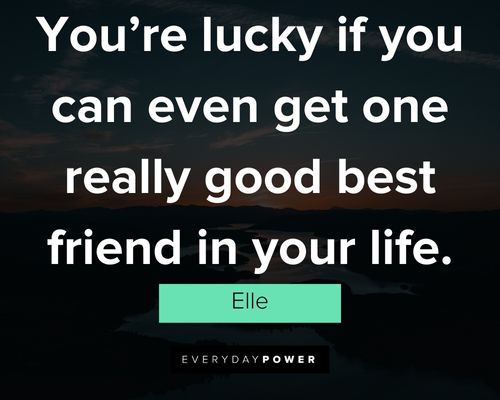 4. "It turns out that sometimes people do find their way back to each other." — Elle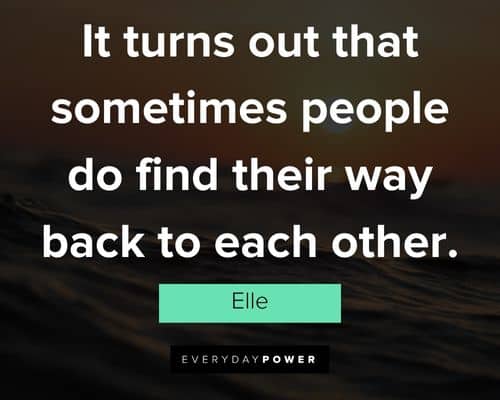 5. "I love you, and I always, always want to be close to you." — Elle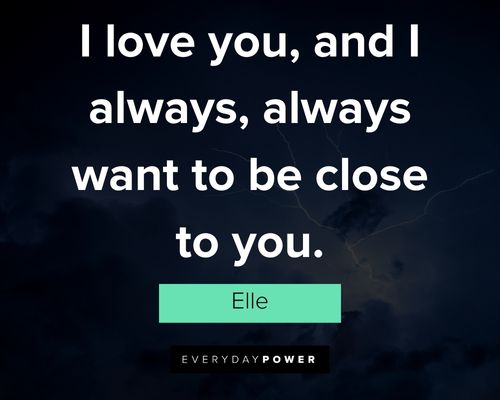 6. "People pass through our lives, some of them fade into memories, but a few become part of who you are." — Elle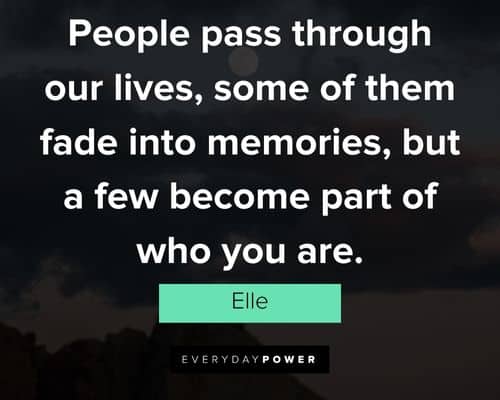 7. "Uh, sorry I ruined your make out sesh." — Elle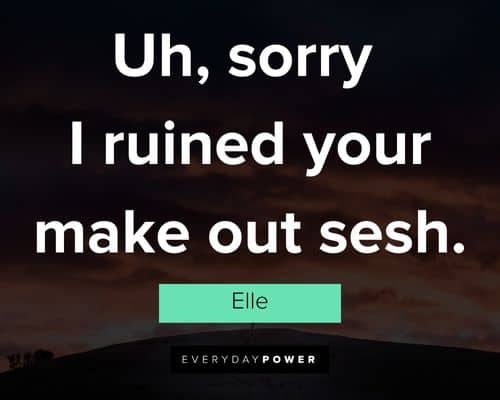 8. "Your warmth, guidance, and kindness have been some of the best parts of my life, and I can't begin to say how thankful I am for it." — Elle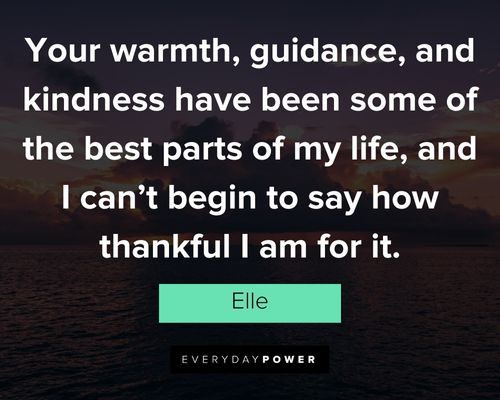 9. "But just so you know, my boobs are fantastic!" — Elle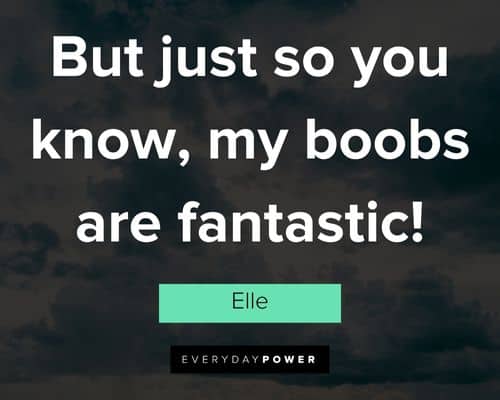 You will also enjoy our article on Wild Child quotes.
10. "That's Mrs. Flynn, she's sort of a surrogate mom to me. I couldn't have made it through the years without her." — Elle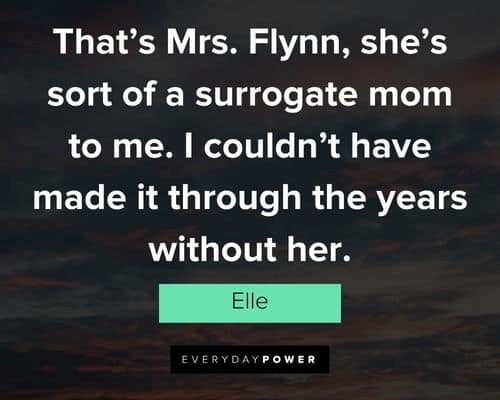 11. "It was at that exact moment that I finally felt okay." — Elle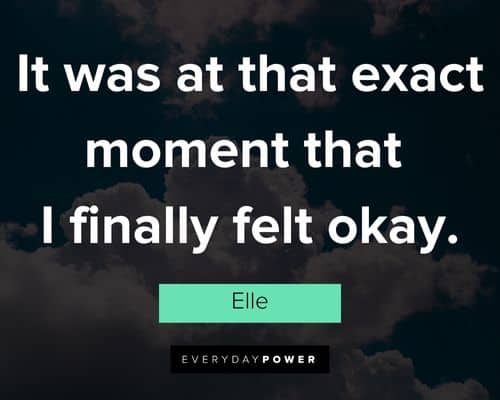 12. "It's not your job to monitor my dating life. Do you understand me?" — Elle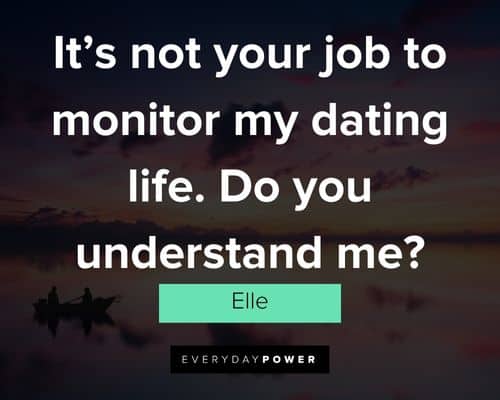 13. "Oh, and get this. I even wound up kissing your brother." — Elle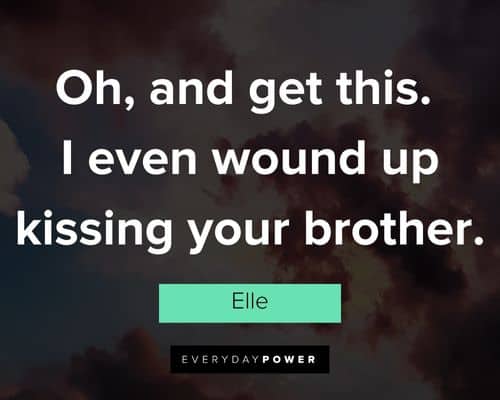 14. "I am assuming the T-shirt means you saw me in my underwear?" — Elle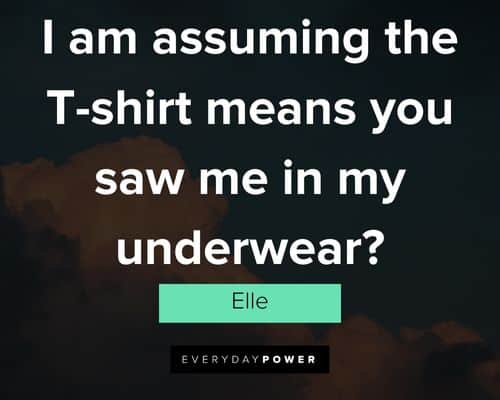 If you enjoy this article, check out our collection of Breakfast at Tiffany's quotes from the light-hearted romantic comedy.
The Kissing Booth quotes from Elle
15. "I cannot just be another one of your conquests." — Elle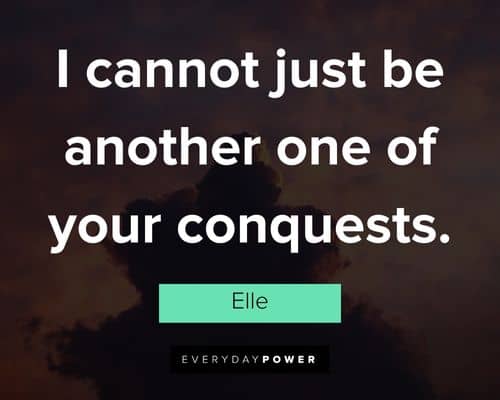 16. "Any excuse for a fight, right?" — Elle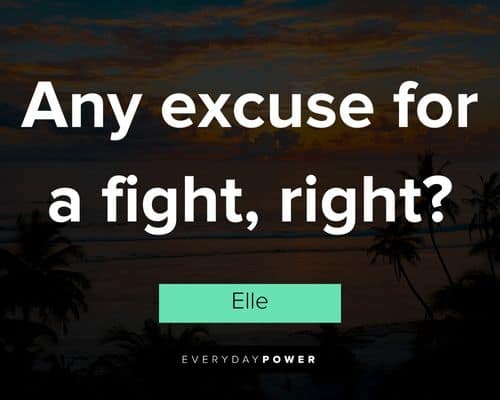 17. "Sitting here in front of no one in particular, I'm saying I love you." — Elle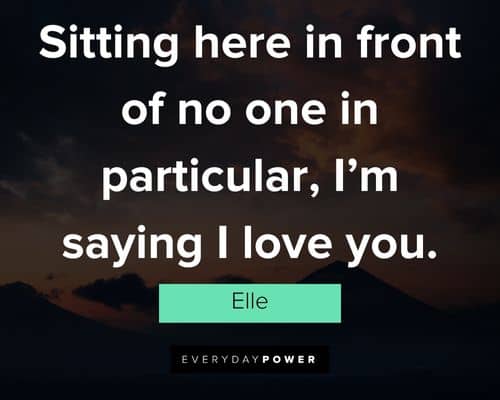 18. "The difference from what you expected to what actually happens can make you look at the future in a very different way." — Elle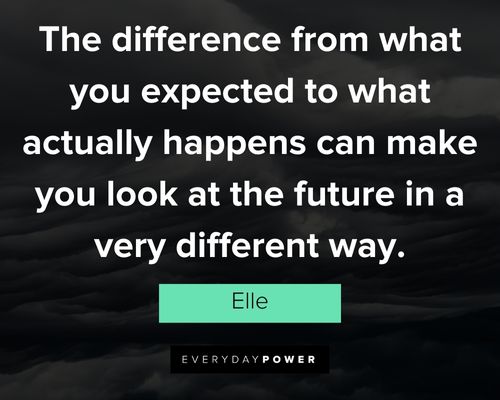 19. "Maybe it's because it's less about what I want to be and more about who I want to be." — Elle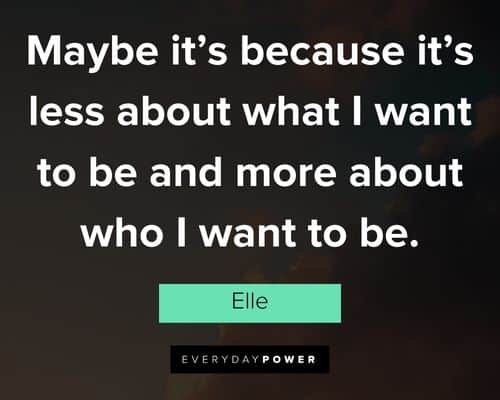 20. "All those things together is who I want to be in five years." — Elle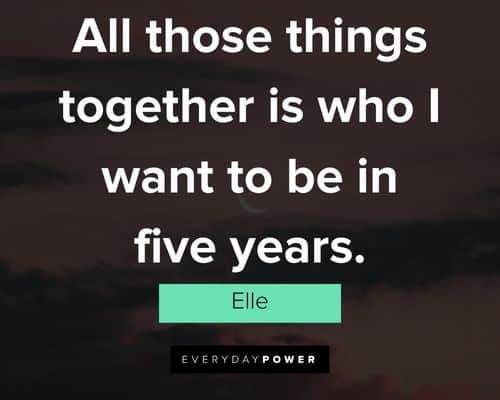 21. "You obviously couldn't see this, but my heart just did a backflip." — Elle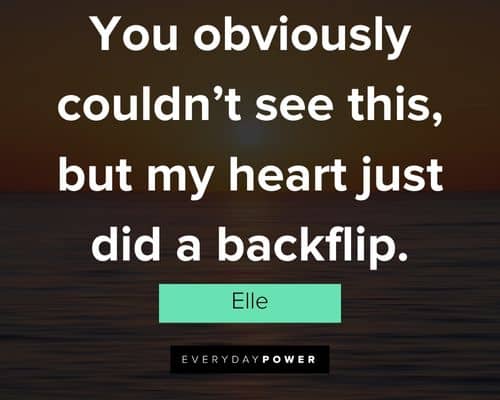 22. "Just call me an earthquake, because I am legit shook right now." — Elle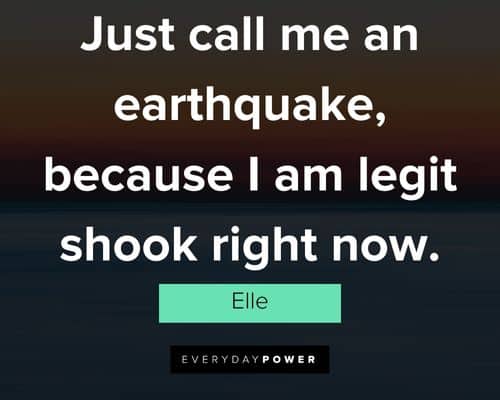 23. "We are going to need slushies, churros, and an a–load of quarters." — Elle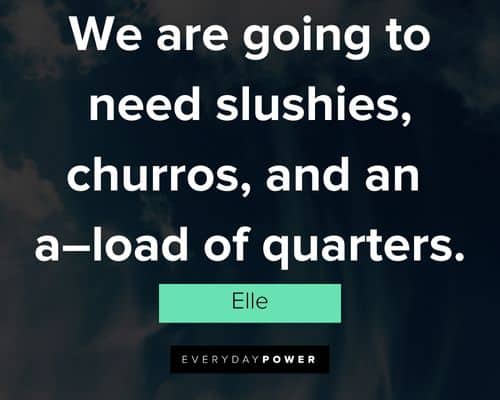 24. "I just happen to be holding some list that says we could make this our best summer yet." — Elle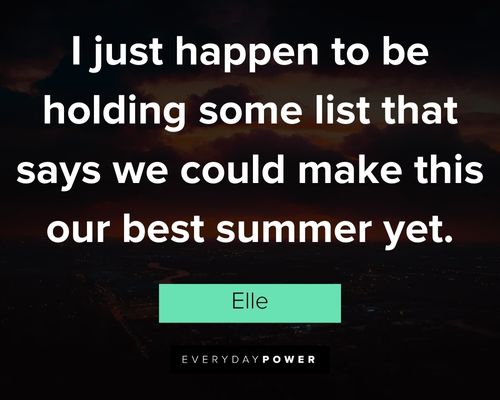 25. "Sometimes, there are goodbyes so hard to do, you just wanna skip 'em." — Elle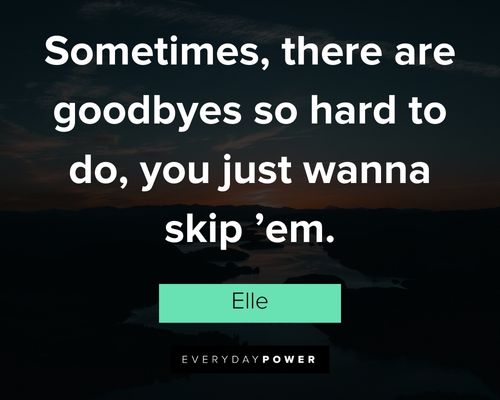 If you enjoy this article, check out our collection of Friends With Benefits quotes from the RomCom about casual sex
Which of these The Kissing Booth quotes is your favorite?
As they prepare for the most awaited event on their campus, Elle finds herself entangled with a burst of feelings for Noa, Lee's "off-limit" brother which will complicate their friendship with each other.
This instantly violates a series of rules as Elle and Noa set out to build their friendship.
This series tackles the problematic topic of true friendship between a boy and a girl.
In this seemingly complex world, can love and genuine friendship co-exist without ruining each other?
This complicated yet super exciting series has kept fans entertained but it's not for younger kids.
After reading these The Kissing Booth quotes and sayings, send a message to your best friend and tell them how much you appreciate them for the years they spent with you.