JK Rowling Quotes That Inspire You To Dream
JK Rowling is the best-selling author of all time.
She is most famous for her Harry Potter books.
She had to overcome many hardships in order to become a successful author.
She believed in herself and perseverance led to her success.
She's a wise woman, and as a result JK Rowling quotes are full of wisdom.
JK Rowling started writing fiction at a young age.
Her youth was tough.
Her mother suffered from mental illness and Rowling wasn't on speaking terms with her father.
JK Rowling attended the University of Exeter in Paris and received a BA in French and Classics.
After graduating she became a researcher in London.
She moved to Manchester.
During this period the first ideas for the Harry Potter series started to come to life.
Unfortunately, her mother died during this time.
It affected JK Rowling greatly and influenced her decision to talk about how Harry Potter felt about his mom's death.
JK Rowling wasn't one to spend a long time in one place.
She decided to move to Portugal where she taught English and met her first husband.
Her relationship with her husband was disastrous.
Some sources say that he beat her and abused her in other ways.
After the divorce JK Rowling analyzed her life and thought that she was a failure.
She was poor and close to being homeless.
She even had to receive financial aid from the government in order to purchase food.
JK Rowling knew that she had to work on a book.
She spent long hours typing out a book on a manual typewriter in cafés.
Her book was published, but the publishers were not confident that it would sell a lot of copies.
However, the book soon took off and even won an award called the Nestle Smarties Book Prize.
Scholastic decided to publish the novel in the United States so they paid her 100,000 dollars.
This was an insane amount of money to JK Rowling at the time.
After the massive success of her first book she focused on creating a Harry Potter series.
Every book she published became a number one bestseller throughout the world.
They won numerous children's books awards.
While the books are labeled as children's books many adults fall in love with the story of Harry Potter.
She wrote 7 books in total for the series, and the resulting sales made her a millionaire.
All the books were then made into movies and JK Rowling became one of the richest woman in the entire world.
The Harry Potter movies are the highest grossing movie series of of all time.
After finishing the Harry Potter series Rowling went on to publish other books.
These books were also big bestsellers but were a stark contrast to her Harry Potter books.
Rowling's new books were targeted towards adults and were much more disturbing than her Harry Potter books.
For instance, The Casual Vacancy is a dark, sometimes horrifying book.
JK Rowling is involved in numerous philanthropic groups.
She has donated tons of money to multiple sclerosis groups and is an advocate of eradicating poverty and improving the lives of children who don't have much.
JK Rowling is a true rags to riches story that everyone can find inspiration from.
It's not surprising that JK Rowling quotes are valued by people throughout the world.
Also read these memorable Dumbledore quotes.
Check out our most popular quote article, a list of short inspirational quotes for daily inspiration.
Our inspirational quotes category page has all of our motivational quotes for all the different areas of life.
Inspirational JK Rowling Quotes
1. "It matters not what someone is born, but what they grow to be." – JK Rowling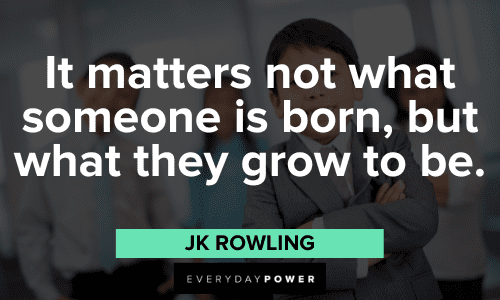 2. "Greatness inspires envy, envy engenders spite, spite spawns lies." – JK Rowling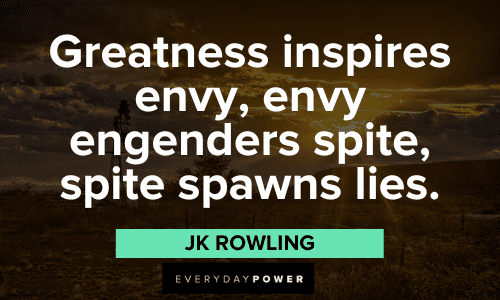 3. "Humans have a knack of choosing precisely those things that are worst for them." – JK Rowling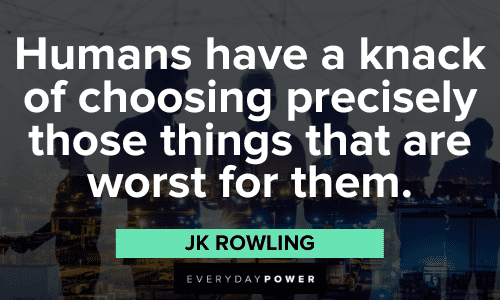 4. "Do not pity the dead, Harry. Pity the living, and, above all those who live without love." – JK Rowling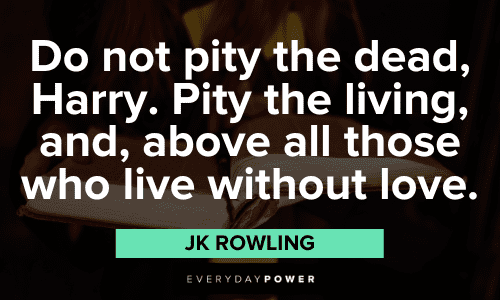 5. "Wit beyond measure is a man's greatest treasure." – JK Rowling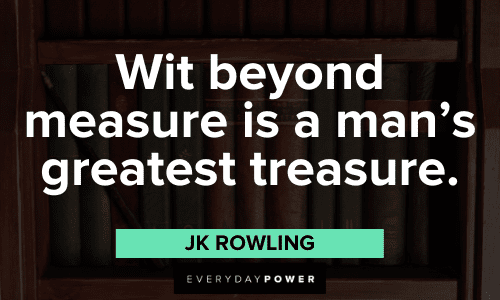 6. "To the well-organized mind, death is but the next great adventure." – JK Rowling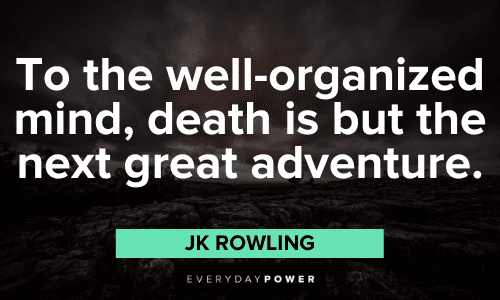 7. "There's always room for a story that can transport people to another place." – JK Rowling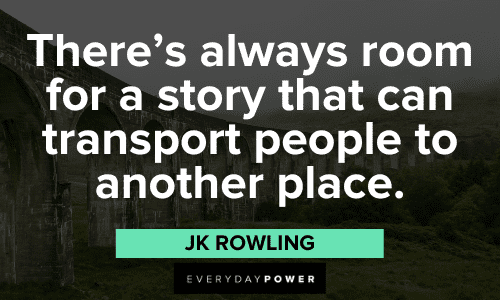 8. "Of course it is happening inside your head, Harry, but why on earth should that mean that it is not real?" – JK Rowling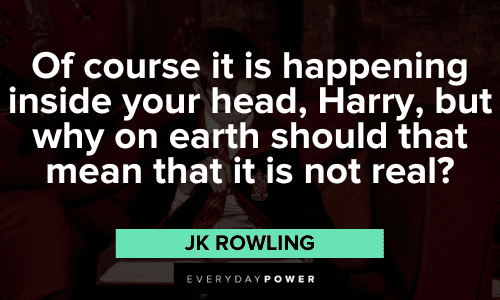 9. "I would like to be remembered as someone who did the best she could with the talent she had." – JK Rowling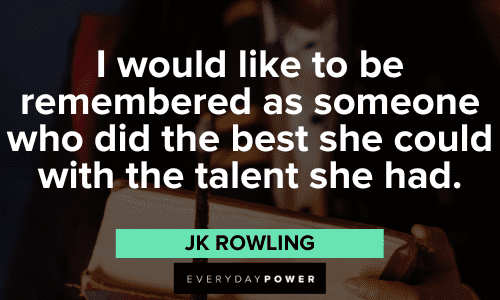 10. "Differences of habit and language are nothing at all if our aims are identical and our hearts are open." – JK Rowling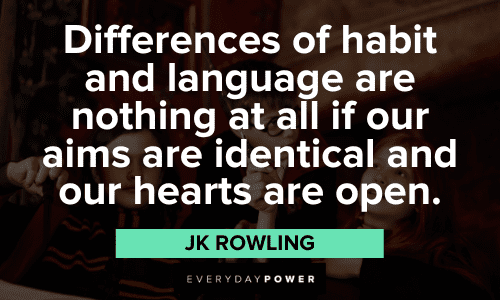 11. "I don't believe in the kind of magic in my books. But I do believe something very magical can happen when you read a good book." – JK Rowling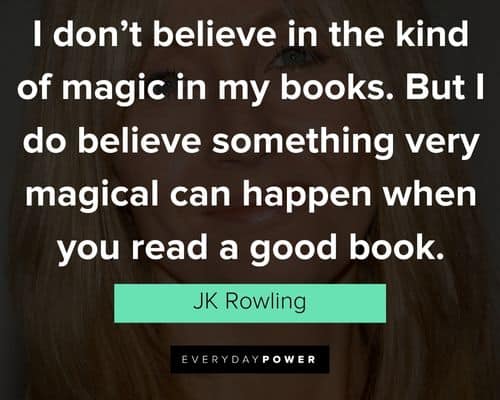 12. "It takes a great deal of bravery to stand up to our enemies, but just as much to stand up to our friends." – JK Rowling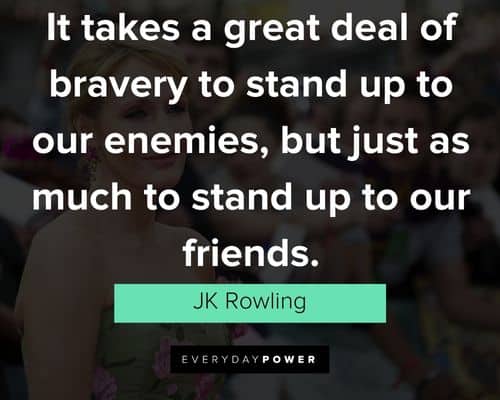 13. "Youth cannot know how age thinks and feels. But old men are guilty if they forget what it was to be young." – JK Rowling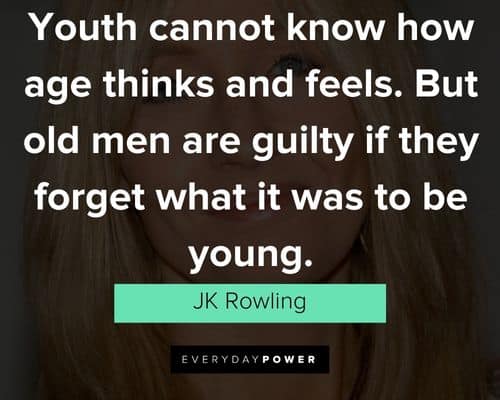 14. "We do not need magic to transform our world. We carry all the power we need inside ourselves already." – JK Rowling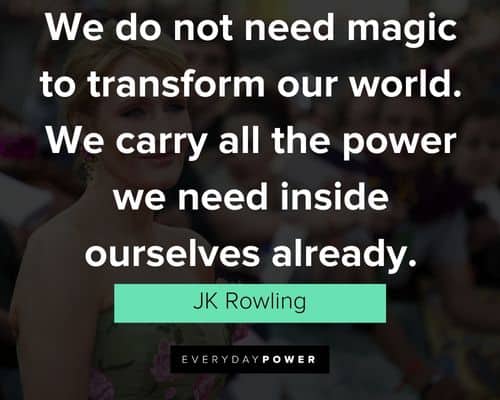 15. "We've all got both light and dark inside us. What matters is the part we choose to act on. That's who we really are." – JK Rowling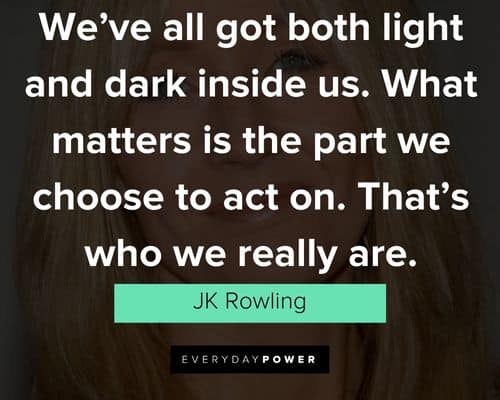 16. "The stories we love best do live in us forever so wether you come back by page or by the bigscreen Hogwarts will always be there to welcome you home." – JK Rowling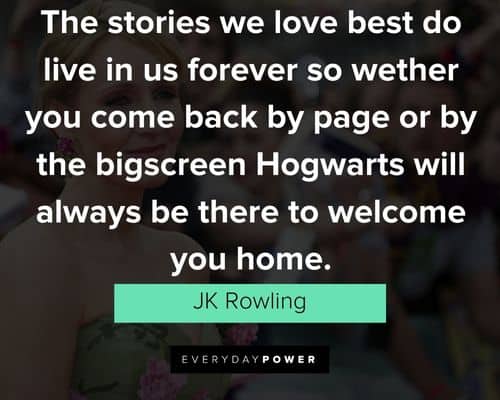 J.K. Rowling Speaks at Harvard Commencement
What other JK Rowling quotes would you add to the list?