Rihanna Quotes About Living Your Best Life
Looking for inspirational Rihanna quotes? In this post, we've gathered some great quotes from the singer about living your best life. Enjoy!
Robyn Rihanna Fenty, known to the world simply as Rihanna, is a Barbadian singer, songwriter, and actress. She is known for hit songs such as "Unfaithful," "Umbrella," "Work," "Take a Bow," "Diamonds" and "We Found Love." With over 250 million records sold worldwide, Rihanna is one of the best-selling music artists of all time.
Rihanna was born on February 20, 1988, on the Caribbean island of Barbados. Although her childhood was affected by her father's drug addiction and her parents' marital problems, she got an opportunity to move to the U.S. at age 16 and never looked back.
In August 2005, a few months after signing a recording contract with Def Jam Recordings, she released her debut album, Music of the Sun,  which reached No. 10 on the Billboard albums chart.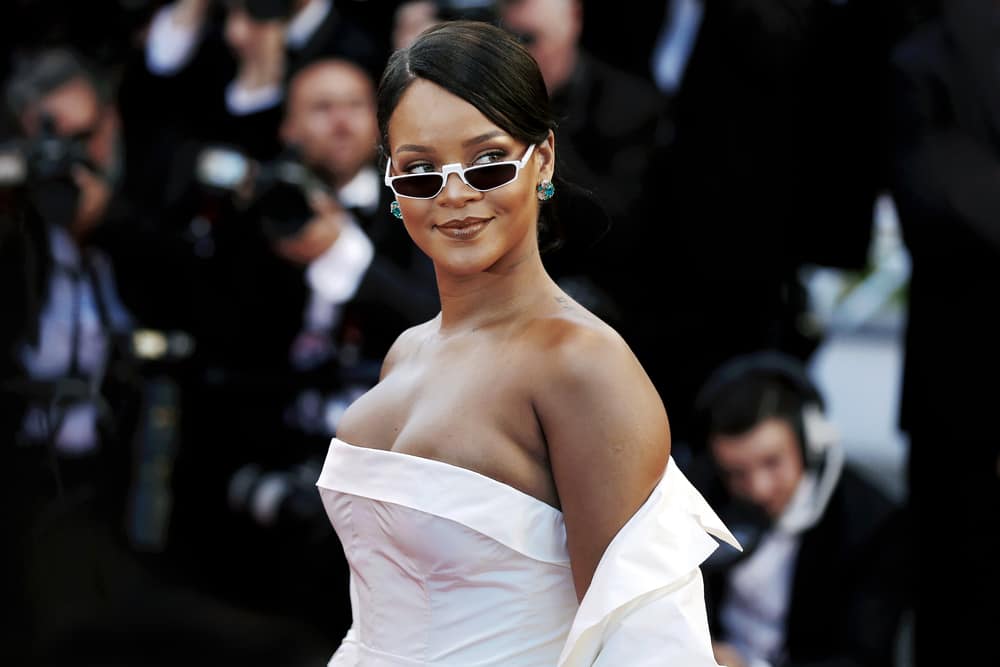 Since then, she's gone on to receive numerous awards and accolades, including an astonishing 9 Grammy Awards and 12 Billboard Music Awards. Besides, in 2012, Time magazine had her on their annual list of the most influential people in the world while Forbes ranked her the fourth most powerful celebrity.
As a pop icon of today's music, Rihanna has clearly managed to tap into her Everyday Power and we can all learn a lesson or two from her about living life to the fullest.
In that respect, below are some great Rihanna quotes about living your best life. And once you're done reading these quotes, be sure to also check out our collection of quotes from Dolly Parton.
Rihanna quotes about living your best life
1. "I don't do things for the response or for the controversy. I just live my life." – Rihanna
2. "If you don't live your life, then who will?" – Rihanna
3. "I'm really looking forward to seeing what life brings to me."– Rihanna
4.  "Don't hide from who you are." – Rihanna
5. "Let go of the things that make you feel dead! Life is worth living!" – Rihanna
6. "Ask God for forgiveness, and leave your regrets in the past." – Rihanna
7. "It's only up from here, no downward spiral." – Rihanna
8. "It's nice to look back on your life and see things as lessons, and not regrets." – Rihanna
9. "I'm crazy, and I don't pretend to be anything else." – Rihanna
10. "Because tomorrow I'm still going to be the same person. I'm still going to do what I want to do." – Rihanna
11. "I play by my own rules so please think twice before you step into my life." – Rihanna
Rihanna quotes to inspire you to live a happy life
12. "When I see myself as an old woman, I just think about being happy. And hopefully, I'll still be fly." – Rihanna
13. "I am happy and I'm single." – Rihanna
14. "I think a lot of people are afraid of being happy because of what others might think." – Rihanna
15. "The minute you learn to love yourself you won't want to be anyone else." — Rihanna
16. "Now I let my guard down and I'm more comfortable just being myself. That's exactly what I want to be." —Rihanna
17. "For the first time, I don't want to get rid of the curves. My body is comfortable, it's not unhealthy, so I'm going to rock with it." — Rihanna
18. "I'm gonna look back on my life and say that I enjoyed it and I lived for me." — Rihanna
19. "It's important for me to know who I am. There's no way for people to know me." — Rihanna
20. "I believe everybody's an individual. You can't judge someone based on someone else's actions." — Rihanna
21. "I'm just me. I don't feel a reason to change." — Rihanna
Also read these insightful Lana Del Rey quotes that explain the woman behind the artist.
Rihanna quotes to motivate you
22. "I could never identify with that word, 'weak.'" — Rihanna
23. "Keep your eyes on the finish line and not on the turmoil around you."— Rihanna
24. "I always believed that when you follow your heart or your gut, when you really follow the things that feel great to you, you can never lose, because settling is the worst feeling in the world." — Rihanna
25. "All you need to do is help one person, expecting nothing in return. To me, that is a humanitarian." — Rihanna
26. "I used to feel guilty about taking personal time, but I also think I never met someone who was worth it before." — Rihanna
27. "I never know what day it is. Never, ever, ever." — Rihanna
28. "They're gonna keep knocking away until all this comes crashing down. But I'm not gonna ever crash. I'm in control." — Rihanna
29. "I try my best to avoid the sharks of life, but I have had my share of experiences with them, and in those cases I just have to handle them accordingly. But I do not swim with sharks … sharks swim with sharks." — Rihanna
30. "The way I dress depends on how I feel. I never have to psych myself up. Usually it just feels like it works." — Rihanna
More Rihanna quotes and sayings
31. "I hate going to the gym and doing it the old-fashioned way. I hate anything that's too straightforward, too routine, too familiar, and I get bored really, really quickly." – Rihanna
32. "It's tougher to be vulnerable than to actually be tough." – Rihanna
33. "You have to just accept your body. You may not love it all the way, but you just have to be comfortable with it, comfortable with knowing that that's your body." – Rihanna
34. "Sure, you wish you did some things differently. But there is no sense in becoming burdened with regret over things you have no power to change." – Rihanna
35. "You may never be good enough for everybody, but you will always be the best for somebody." – Rihanna
36. "People want me to be a role model just because of the life I lead. The things I say in my songs, they expect it of me." – Rihanna
37. "People gonna talk whether you doing good or bad." – Rihanna
38. "God just has a way of working things out the way he wants to and you have no say in that." – Rihanna
39. "You almost feel ashamed, that someone could be that important that without them, you feel like nothing." – Rihanna
40. "I don't do things for the response or the controversy. I just live my life."– Rihanna
What other Rihanna quotes would you add to the list?
Despite coming from a humble background, Rihanna has managed to rise to the top of her game. She is recognized as a pop icon of today's music and is often characterized as a successful entrepreneur, singer and fashion idol.
Hopefully, these words from the her have taught you a lesson or two about living your best life.
Which of these Rihanna quotes was your favorite? Do you have any other inspirational quotes from the singer to share with us? Tell us in the comment section below. We would love to hear all about it.
September 14, 2020 6:29 AM EST
Click to view