Robin Williams Quotes on Life, Laughter, & Love
He had the power to make the world laugh, enjoy these Robin Williams quotes from the late legend.
No matter what character he played, Robin Williams' effortless charismatic charm could make anyone laugh.
But there was so much more to this man that the world grew to love, and today many of us still mourn his passing.
Robin McLaurin Williams was an American stand-up comedian and actor who was known for his great improvisational skills.
He was born in Chicago on July 21, 1951, and started as a stand-up comedian in San Francisco and Los Angeles in the mid-1970s.
He had distinguished career in both stand-up comedy and feature film acting.
Throughout his career, Robin Williams received various awards including two Emmy Awards, seven Golden Globe Awards, two Screen Actors Guild Awards, and four Grammy Awards.
On August 11, 2014, the world was shocked to learn that Robin Williams had committed suicide at his home in California.
He was only 63 years old.
Robin Williams tapped into his Everyday Power to achieve great success in his acting and comedy career.
He inspires us with his touching words, inspirations, and incisive statements.
If you enjoy this article, check out our most popular quote article, a list of short inspirational quotes for daily motivation.
If you want more motivational quotes, check out our motivational quotes category page.
Inspirational Robin Williams quotes
1. "You're only given a little spark of madness and if you lose that, you're nothing." – Robin Williams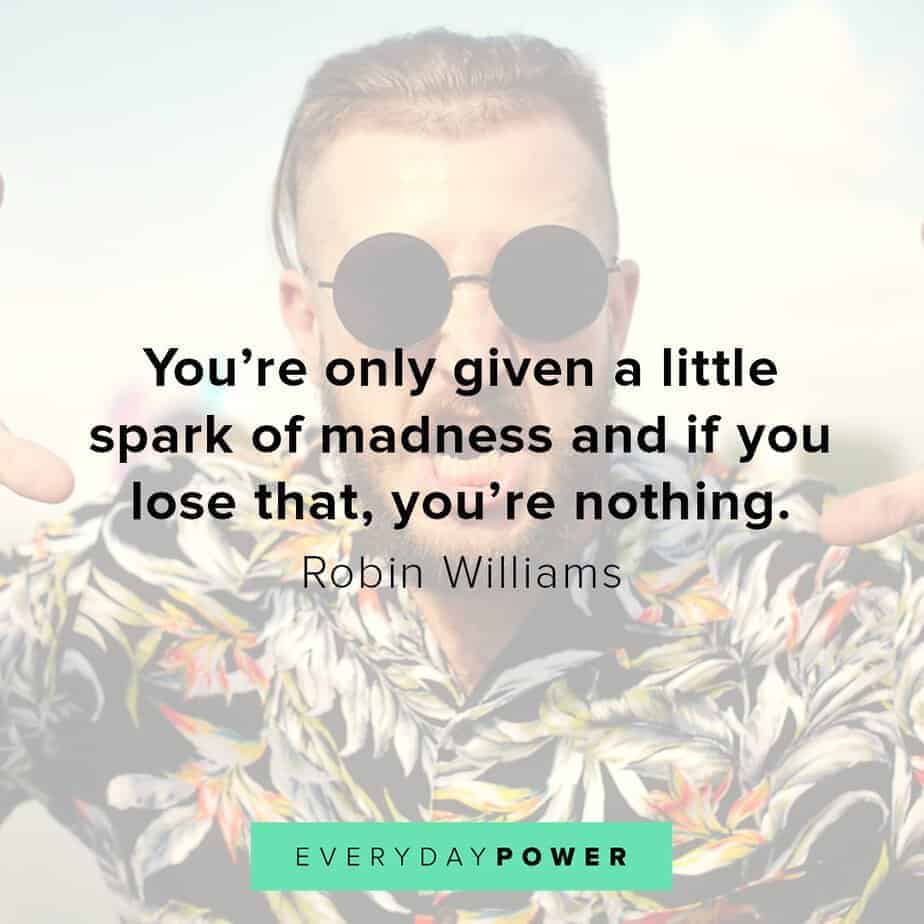 You will also enjoy our article on tattoo quotes.
2. "Comedy can be a cathartic way to deal with personal trauma." – Robin Williams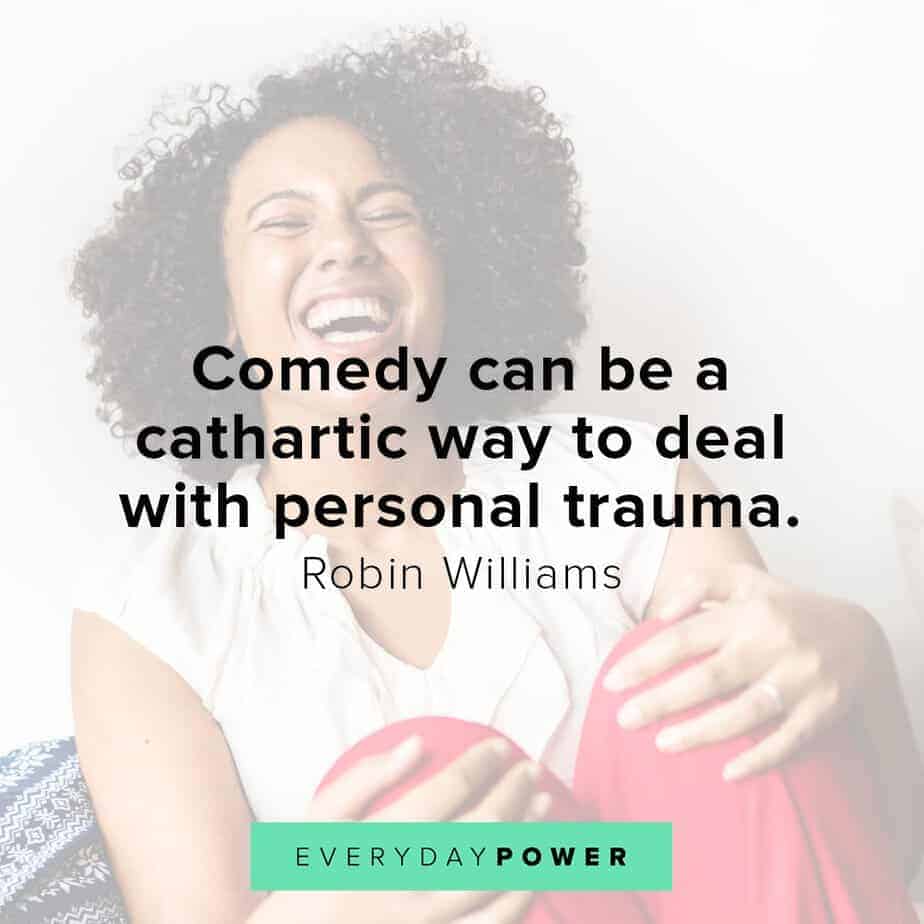 You will also enjoy our article on laughter quotes.
3. "The genie was only supposed to be a few lines, but I asked, 'Do you mind if I try something?' and went off to the recording studio. I emerged, 22 hours later, with a stream-of-consciousness improvisation in 41 characters." – Robin Williams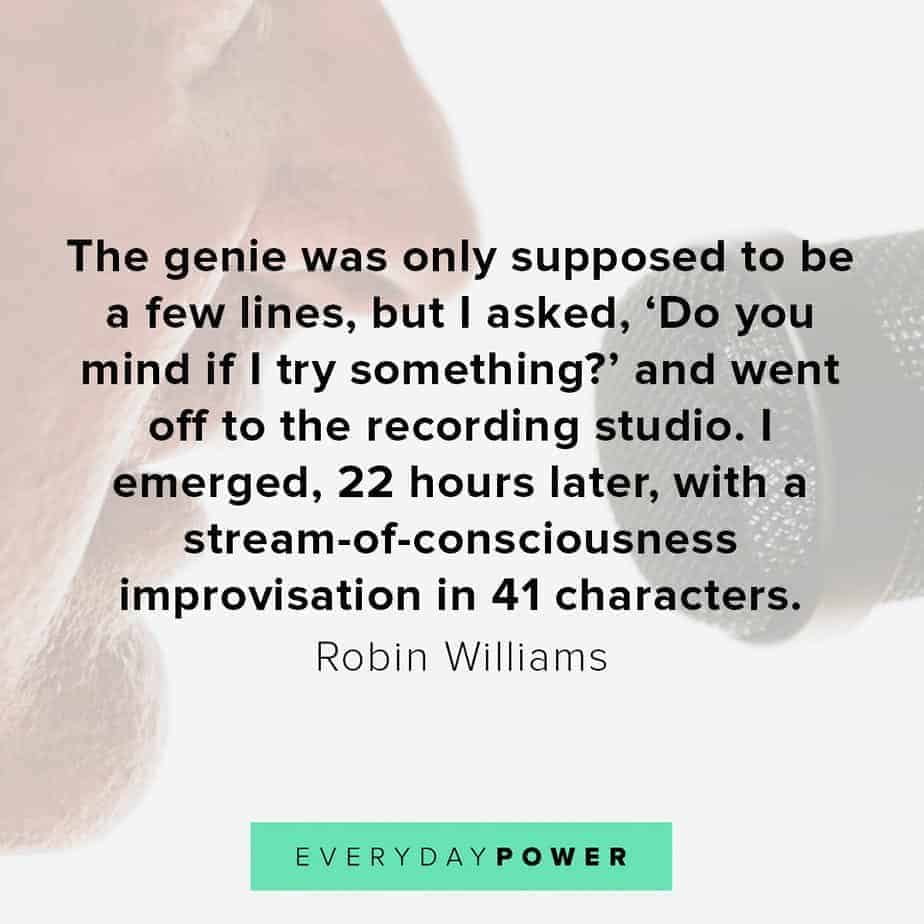 You will also enjoy our article on hunting quotes.
4. "It's great to play … Who wants to be deeply serious all the time? That would suck, I think. But I'm just now getting to the point where you realize, 'Wait, you don't have to play all the time.' It's exhausting, and you have to save something for when you come home. [My ex-wife] Marsha gets asked that all the time: 'He must be really wild at home!' The truth is that if I were, she wouldn't be alive. That type of freneticism is insane." – Robin Williams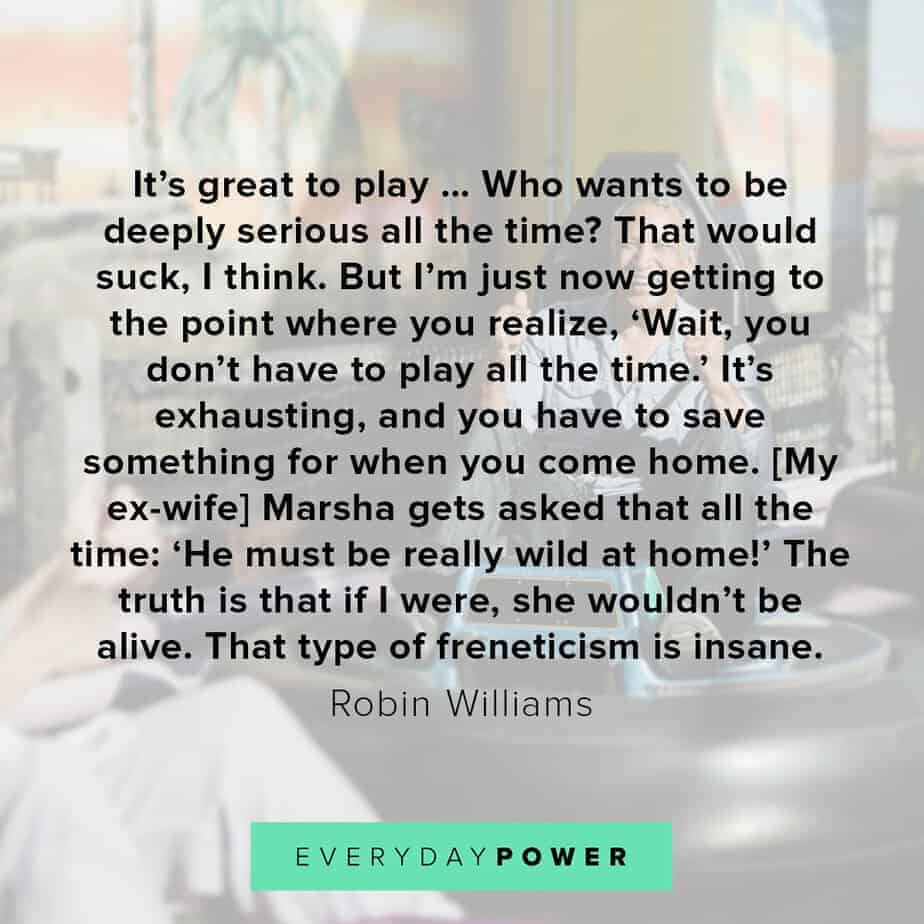 5. "Stand-up is the place where you can do things that you could never do in public. . . Once you step on stage you're licensed to do that. It's an understood relationship. You walk on stage, it's your job. Then it's a question of what can you get away with." – Robin Williams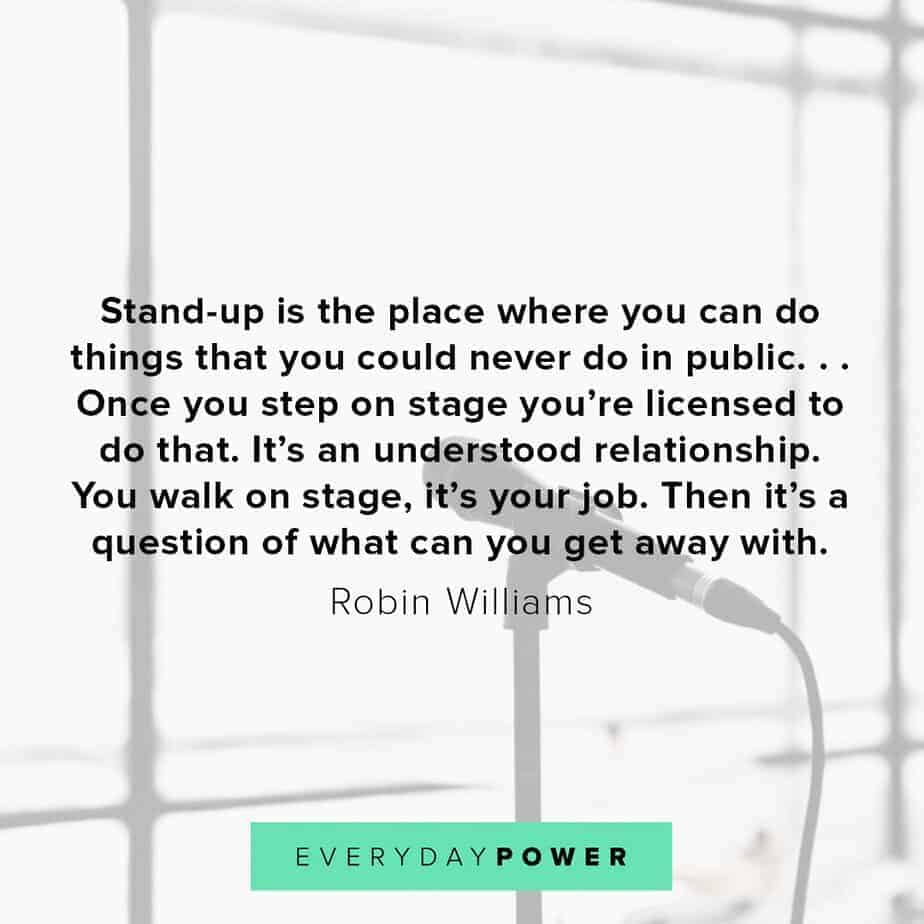 6. "You'll have bad times, but it'll always wake you up to the good stuff you weren't paying attention to." — from "Good Will Hunting" – Robin Williams
If you're enjoying these quotes, make sure to read our collection of Good Will Hunting quotes to help you realize your potential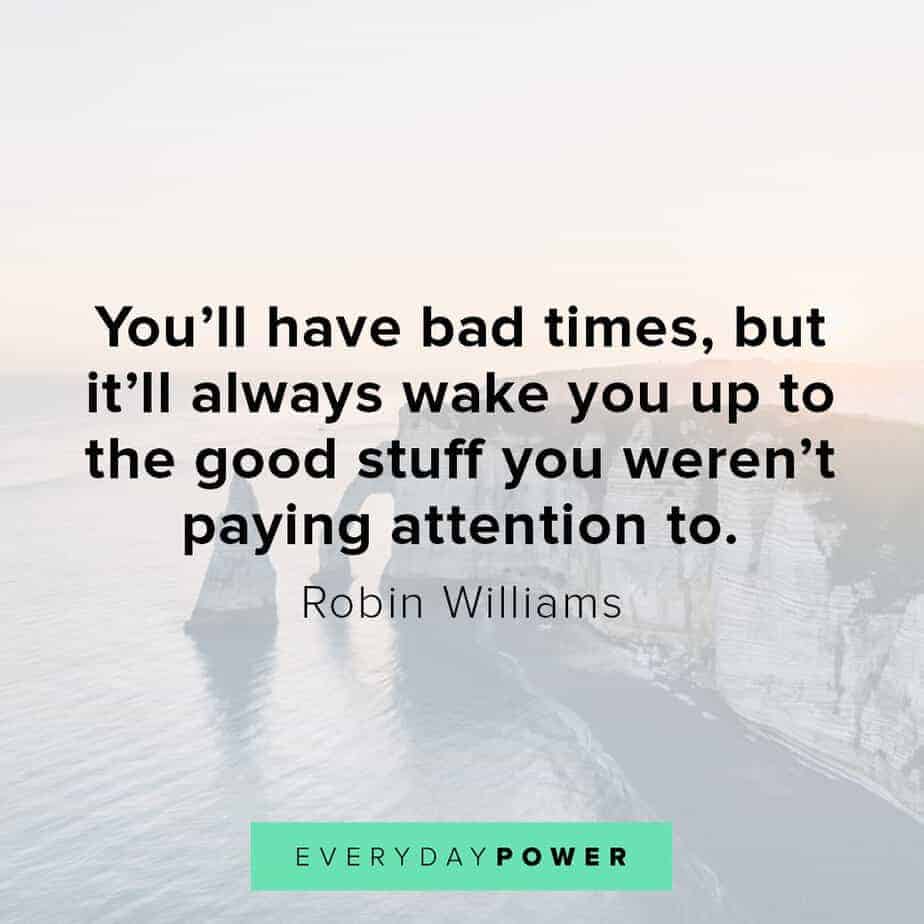 7. "The human spirit is more powerful than any drug and that is what needs to be nourished, with work, play, friendship, family. These are the things that matter." – Robin Williams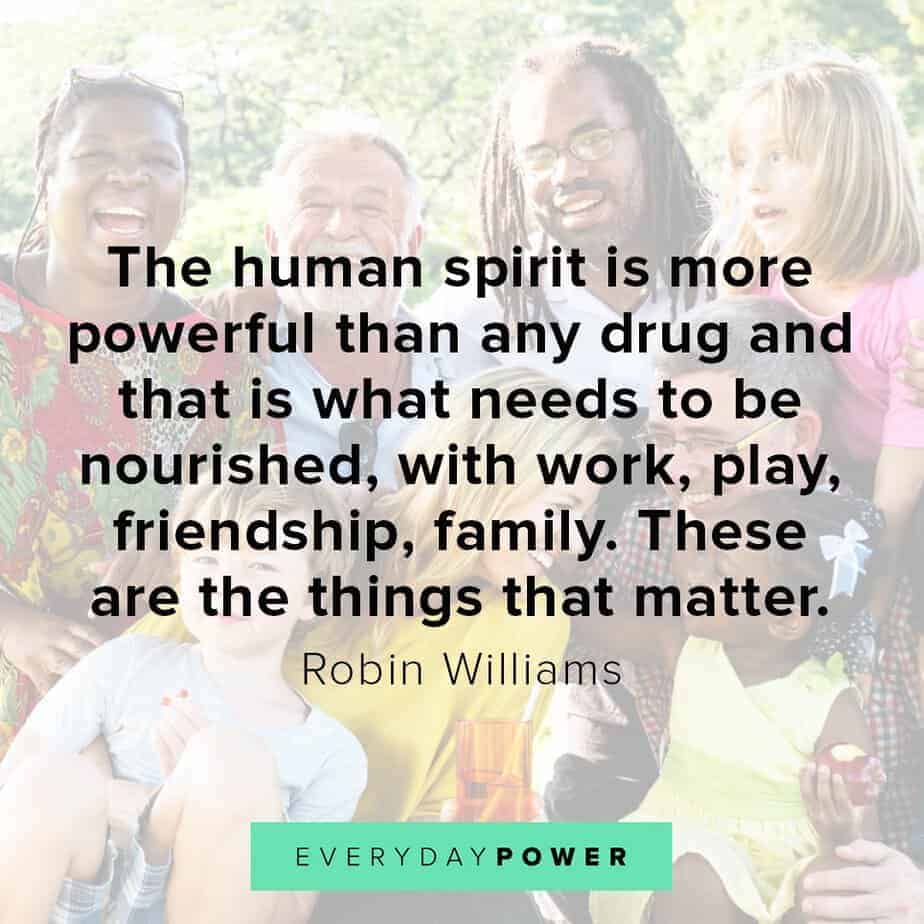 8. "What's wrong with death, sir? What are we so mortally afraid of? Why can't we treat death with a certain amount of humanity and dignity, and decency, and God forbid, maybe even humor. Death is not the enemy, gentlemen. If we're going to fight a disease, let's fight one of the most terrible diseases of all, indifference." – Robin Williams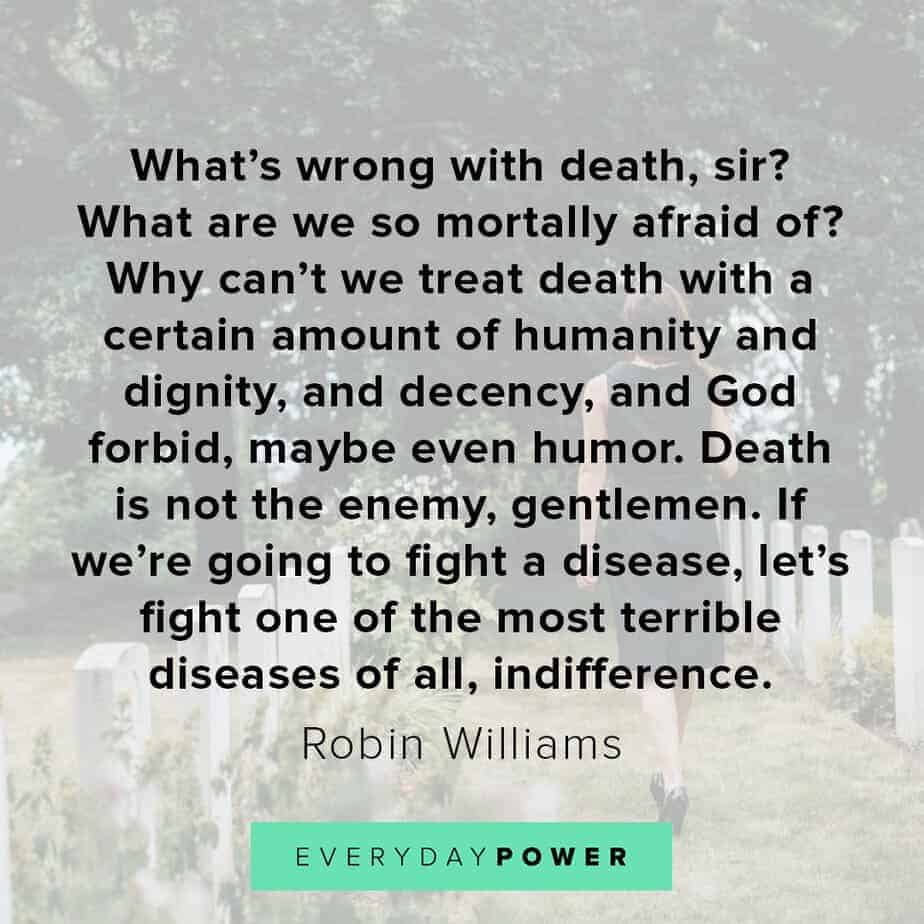 Don't forget to also check out our collection of funny Talladega Nights quotes.
Robin Williams Quotes on Life
9. "Imagining something is better than remembering something." – Robin Williams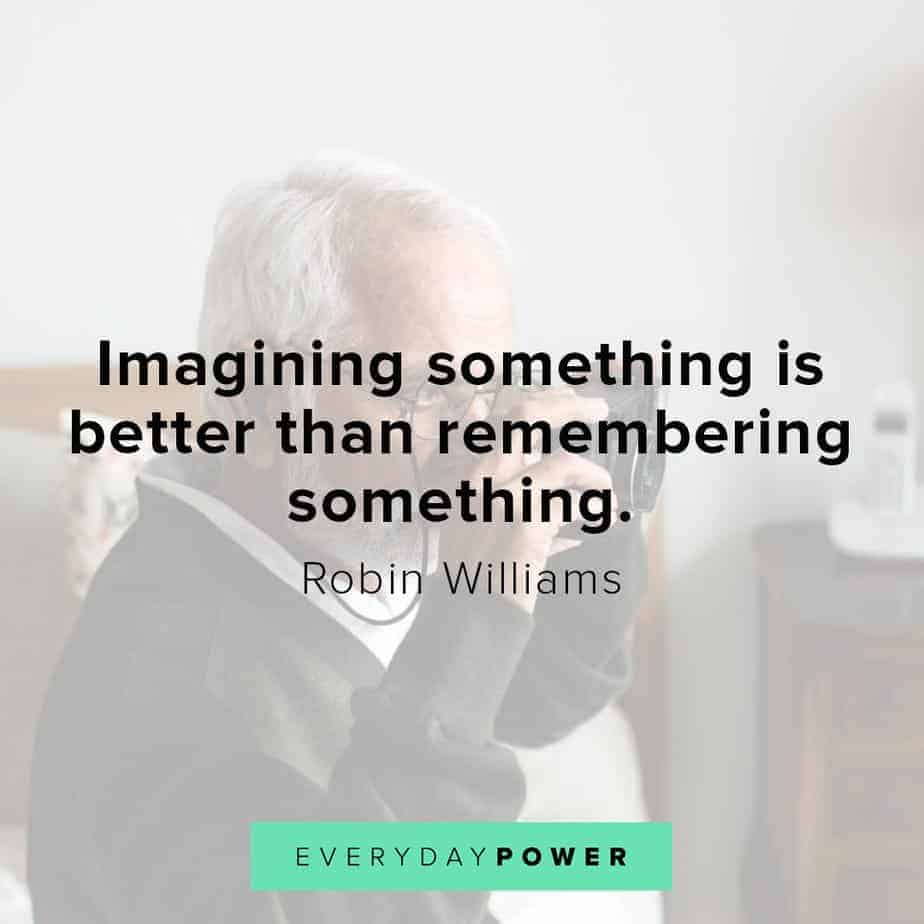 10. You know what music is? God's little reminder that there's something else besides us in this universe; harmonic connection between all living beings, everywhere, even the stars.– Robin Williams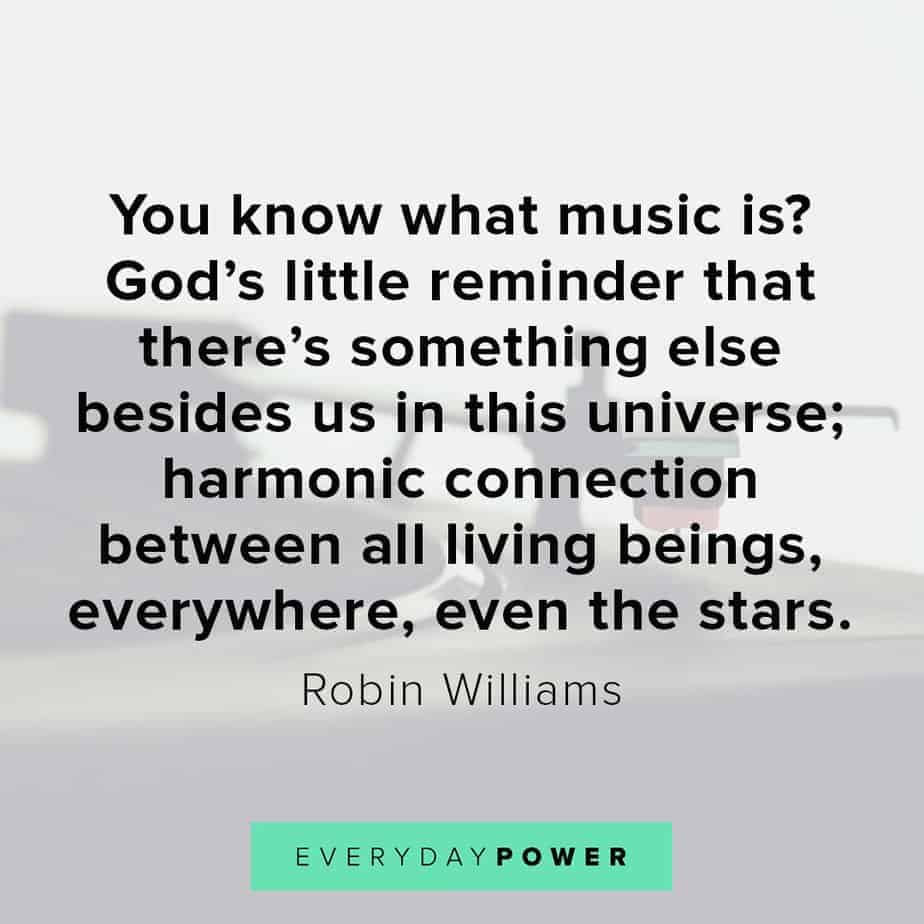 11. Reality . . . what a concept'– Robin Williams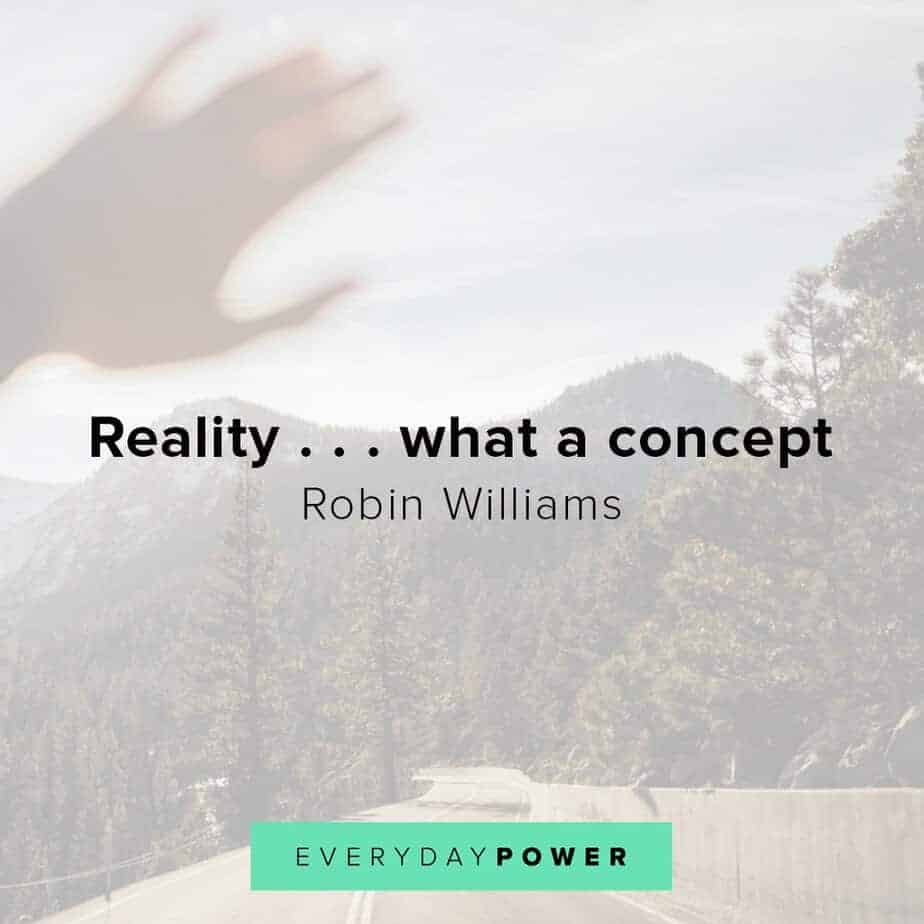 12. Some people say Jesus wasn't Jewish. Of course he was Jewish! Thirty years old, single, lives with his parents, come on. He works in his father's business, his mom thought he was God's gift, he's Jewish. Give it up– Robin Williams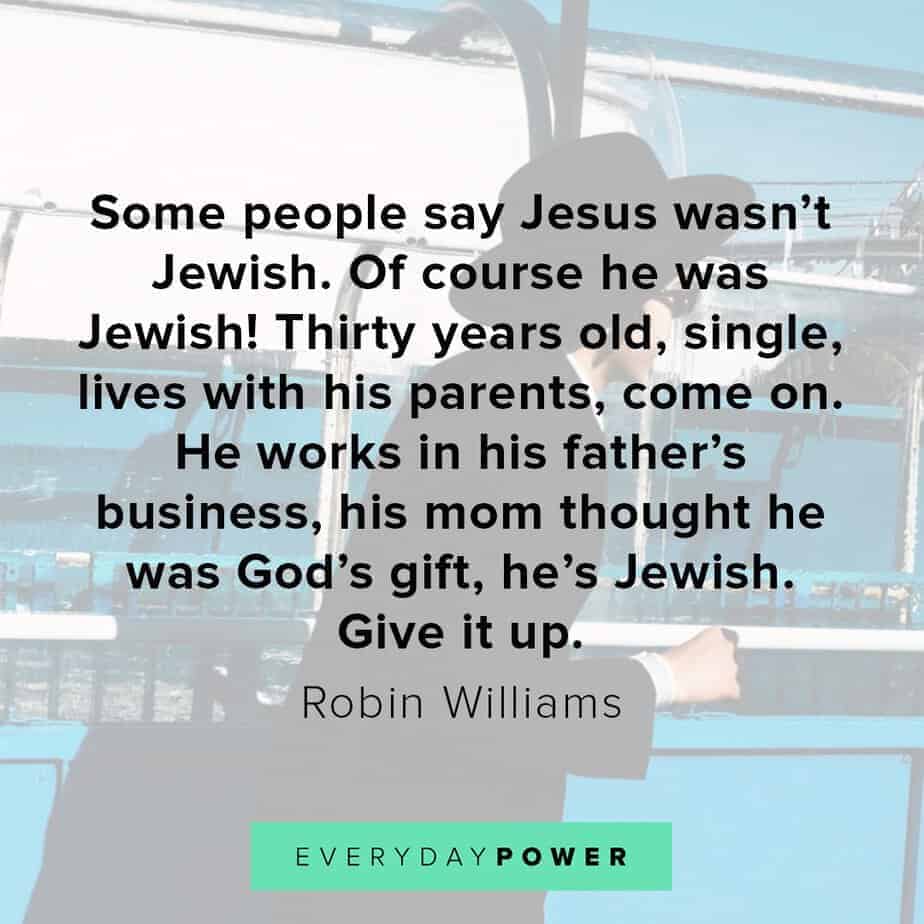 13. Never fight with an ugly person, they've got nothing to lose'– Robin Williams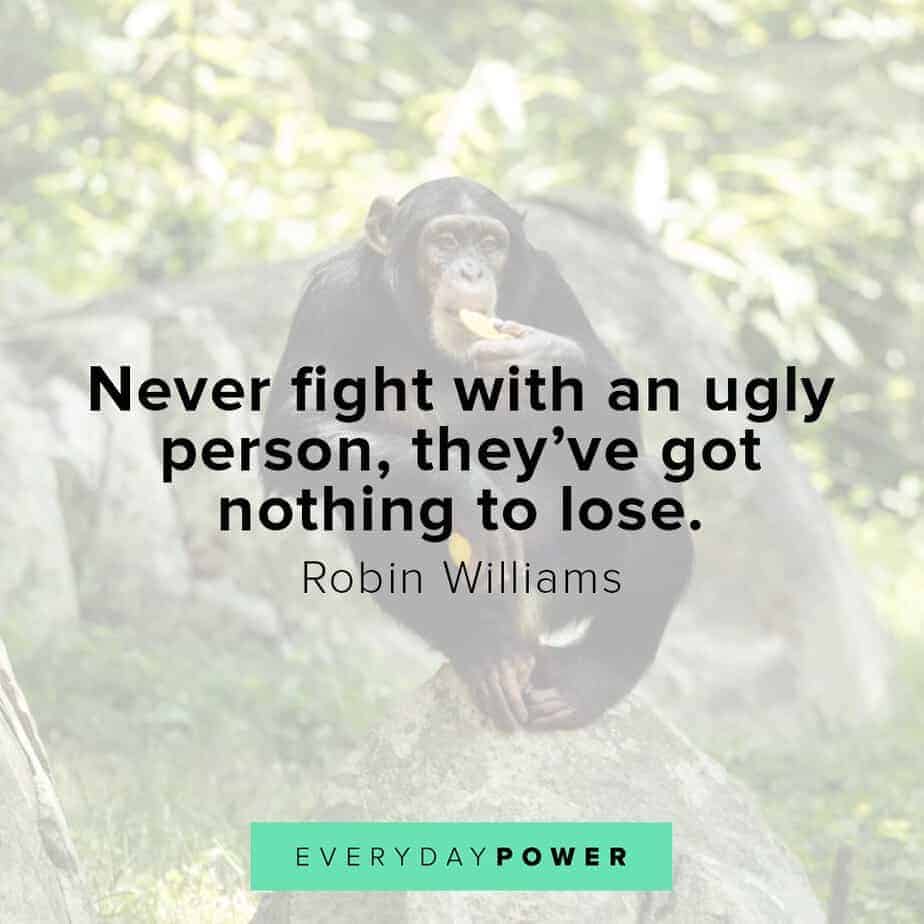 14. You know, you get that tattoo of barbed wire when you're 18, but by the time you're 80, it's a picket fence'– Robin Williams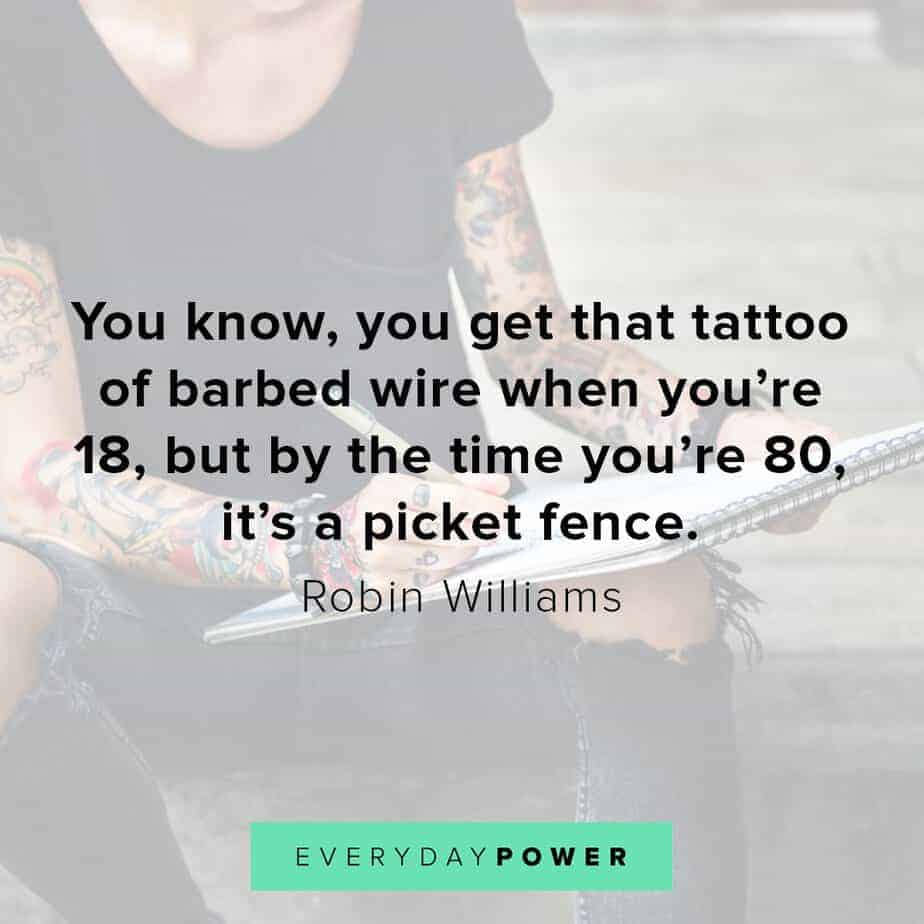 15. My battles with addiction definitely shaped how I am now. They really made me deeply appreciate human contact. And the value of friends and family, how precious that is'– Robin Williams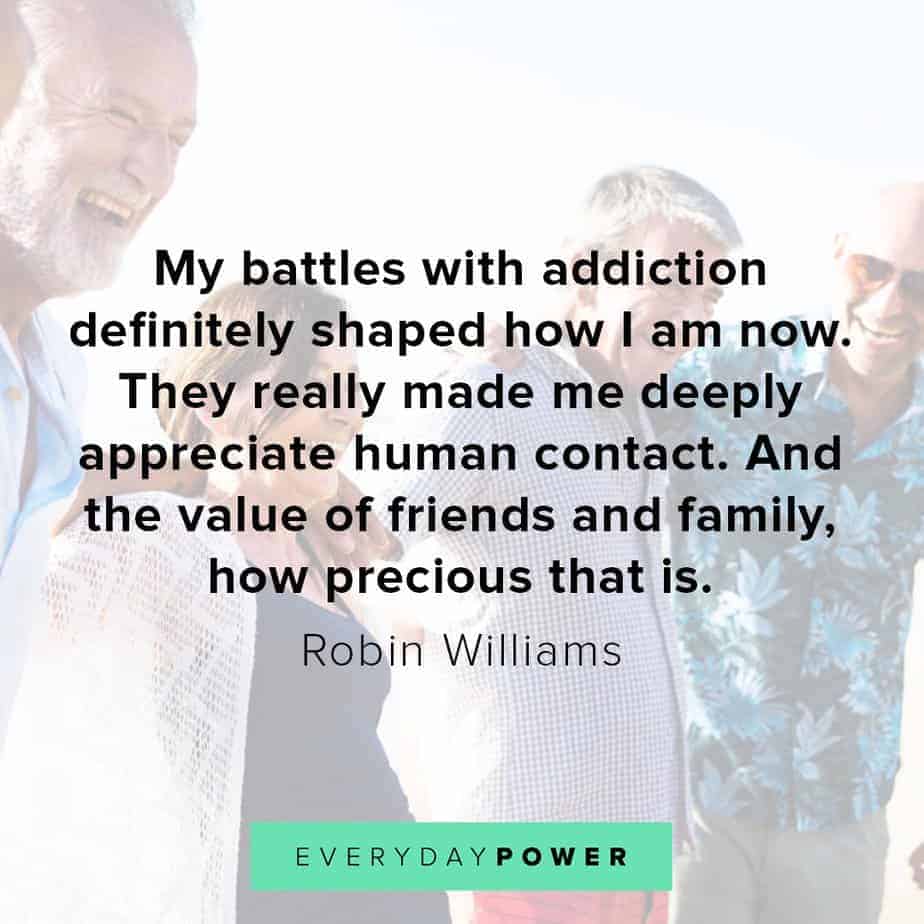 16. People think they know you. They expect you to be literally like you are on TV or in the movies, bouncing off the walls. A woman in an airport once said to me, "Be zany!" People always want zany, goofy sh-t from me. It takes a lot of energy to do that. If you do that all the time, you'll burn out'– Robin Williams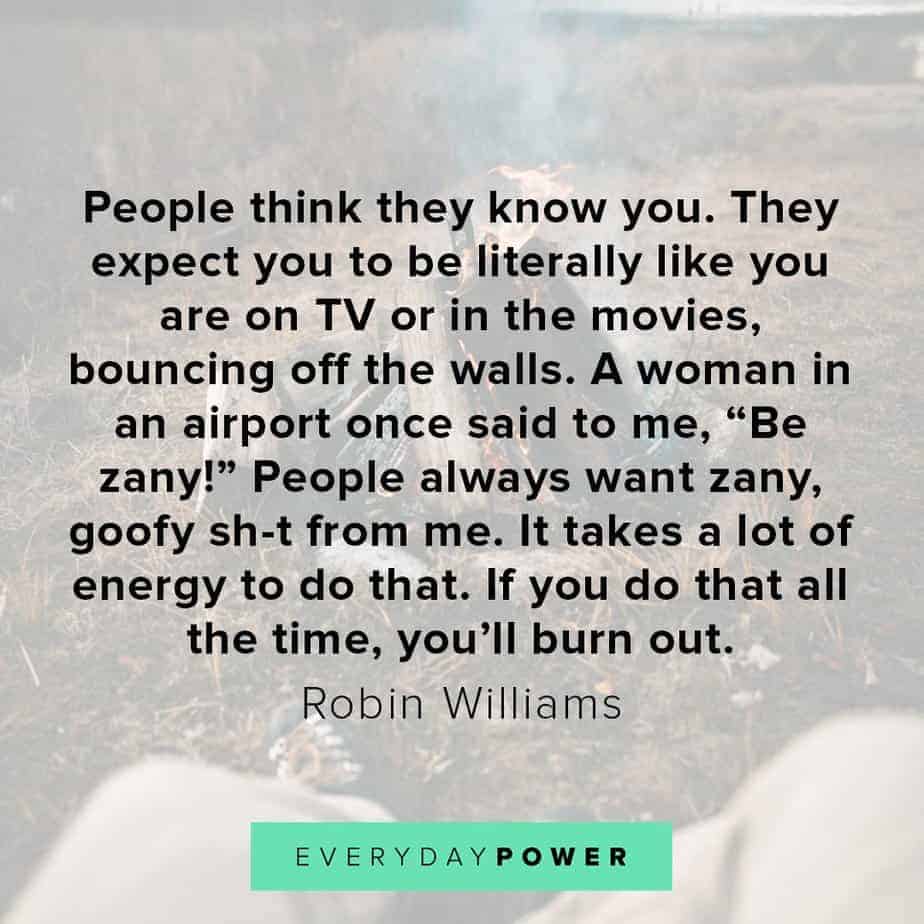 17. Death is nature's way of saying, "Your table is ready"– Robin Williams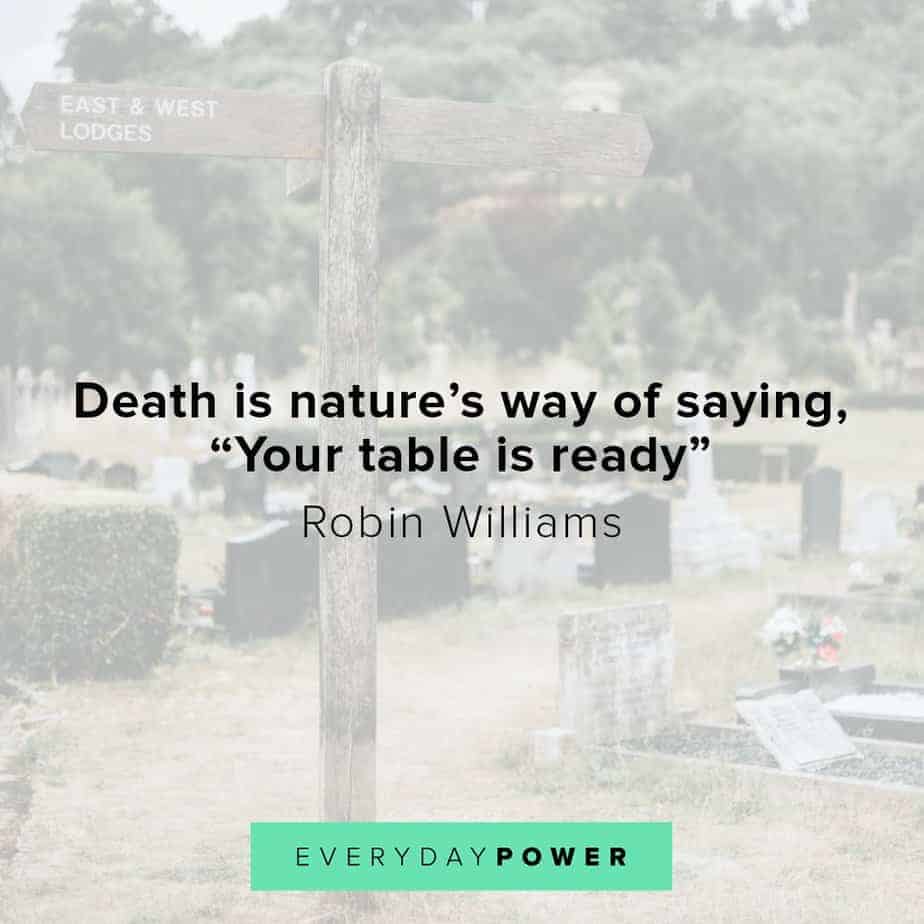 18. People say satire is dead. It's not dead; it's alive and living in the White House– Robin Williams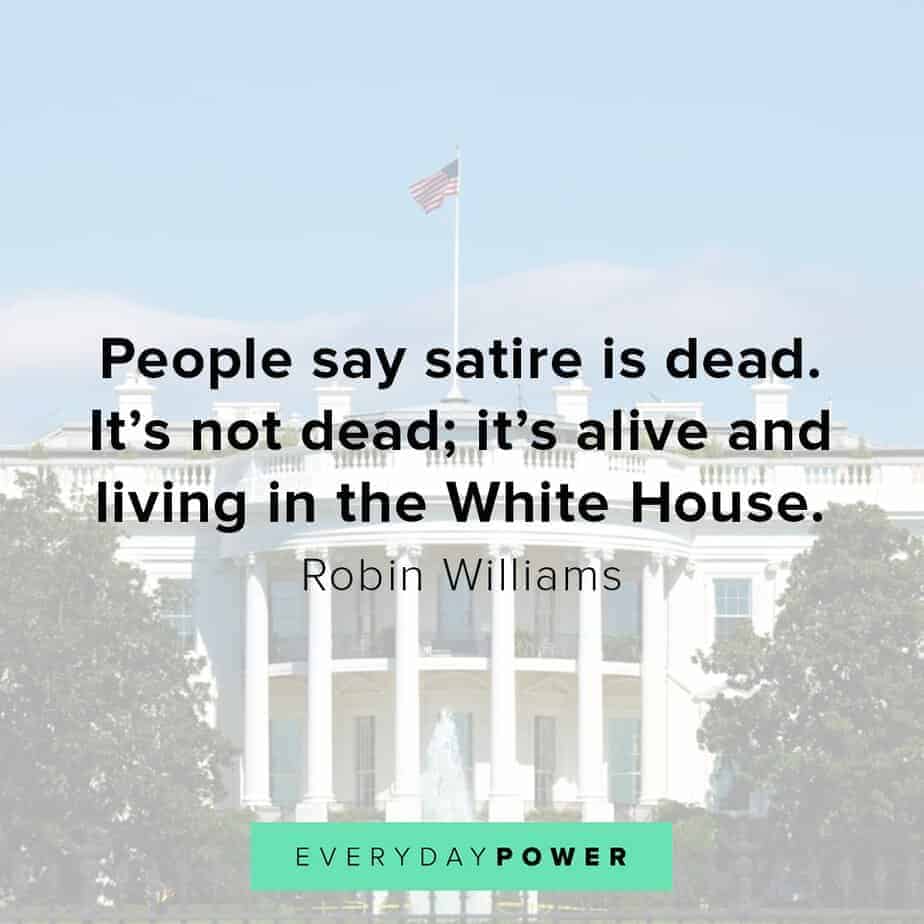 19. Everyone has these two visions when they hold their child for the first time. The first is your child as an adult saying "I want to thank the Nobel Committee for this award". The other is "You want fries with that?"'– Robin Williams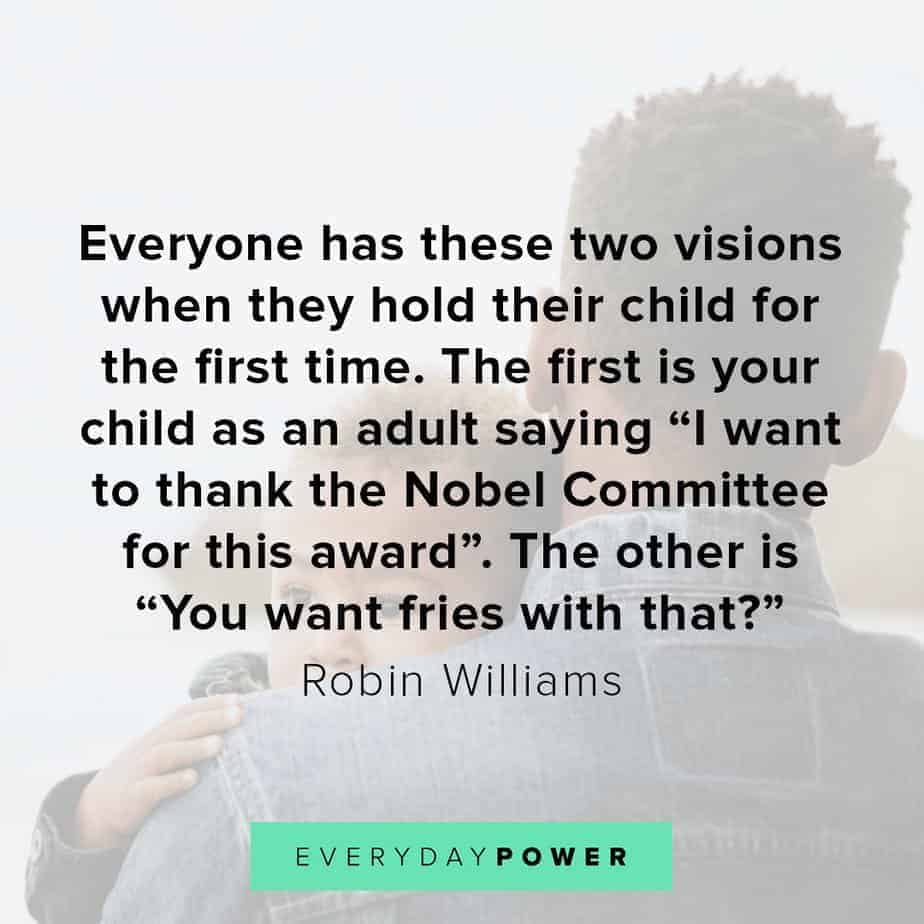 20. Being a functioning alcoholic is kind of like being a paraplegic lap dancer – you can do it, just not as well as the others, really'– Robin Williams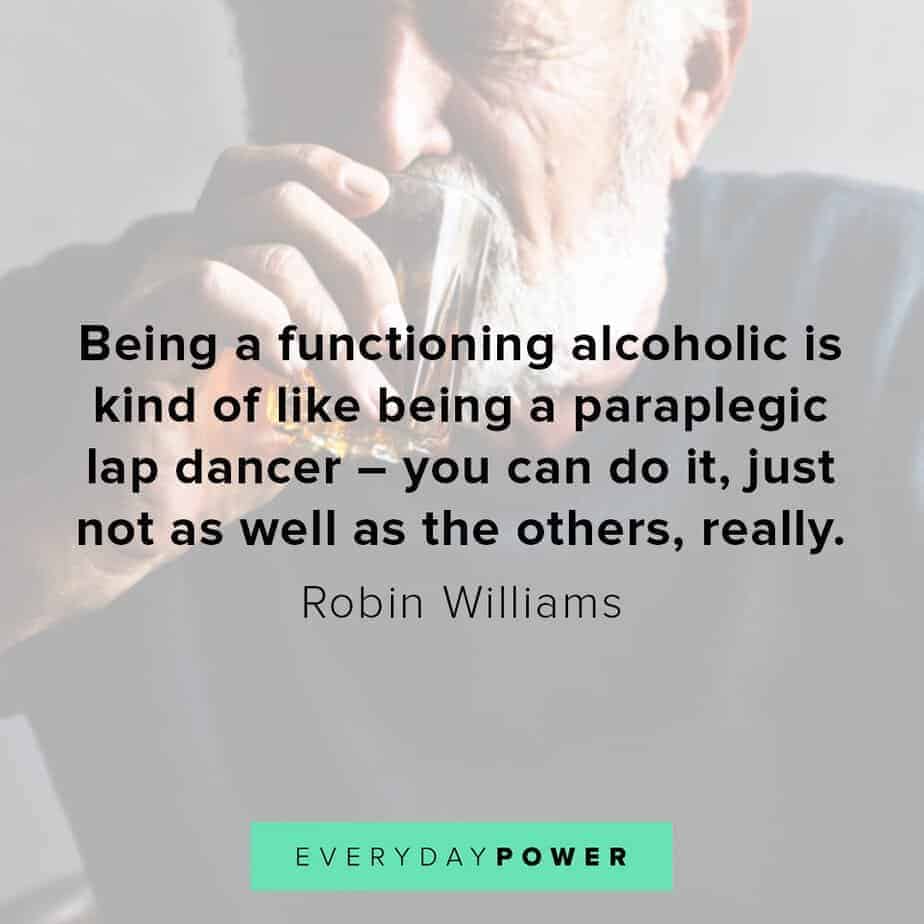 21. No matter what people tell you, words and ideas can change the world." Dead Poets Society – Robin Williams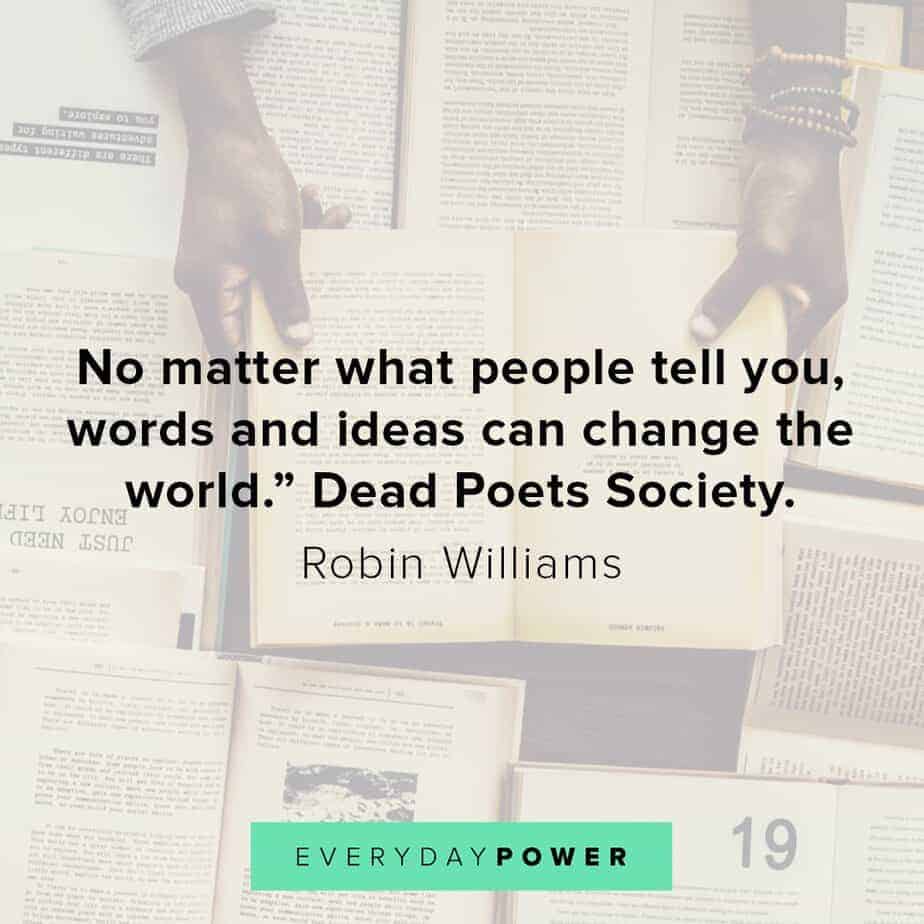 22. I stand upon my desk to remind myself that we must constantly look at things in a different way.– Robin Williams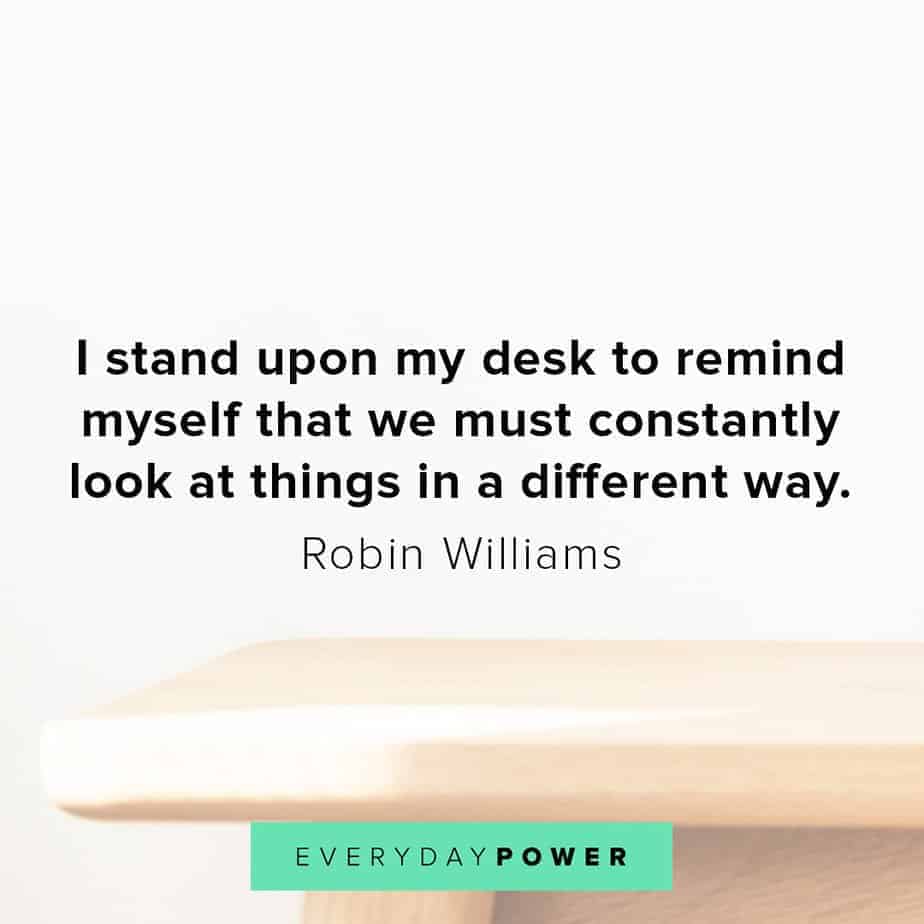 23. Please don't worry so much. Because in the end, none of us have very long on this Earth. Life is fleeting. And if you're ever distressed, cast your eyes to the summer sky, when the stars are strung across the velvety night, and when shooting star streaks through the blackness, turning night into day, make a wish. Think of me. Make your life spectacular. I know I did.– Robin Williams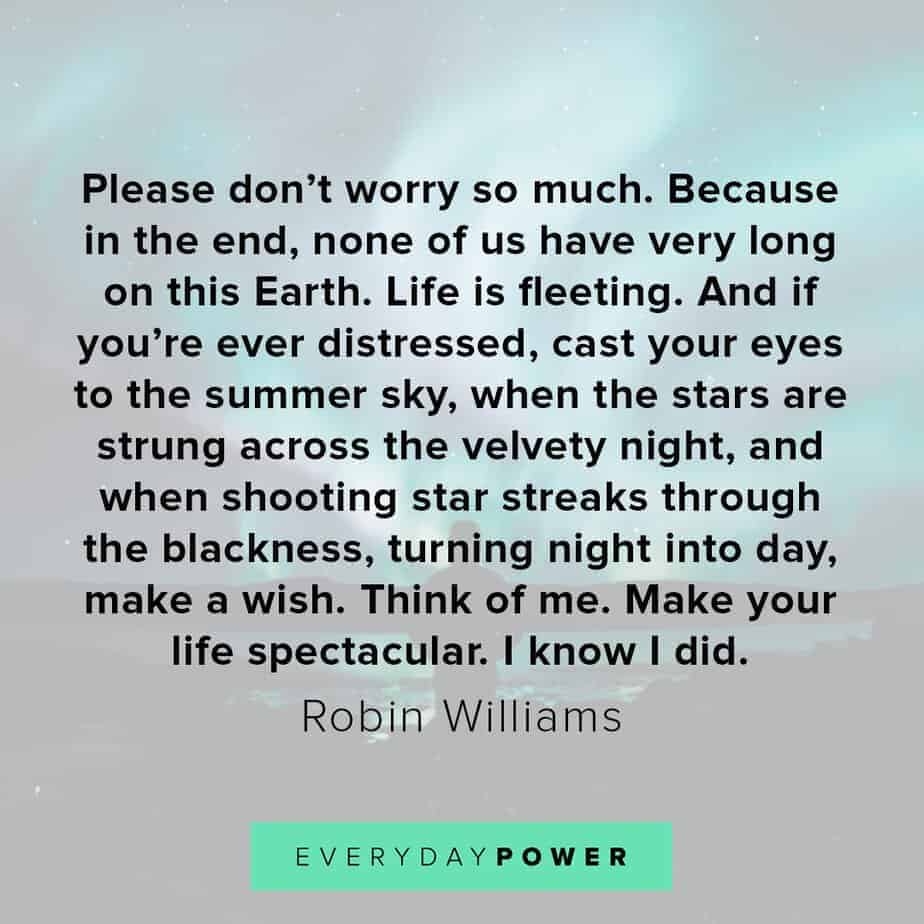 Don't forget to also read these Dead Poets Society quotes that will make you think differently.
Robin Williams Quotes on Laughter
24. Politicians are a lot like diapers. They should be changed frequently, and for the same reasons."– Robin Williams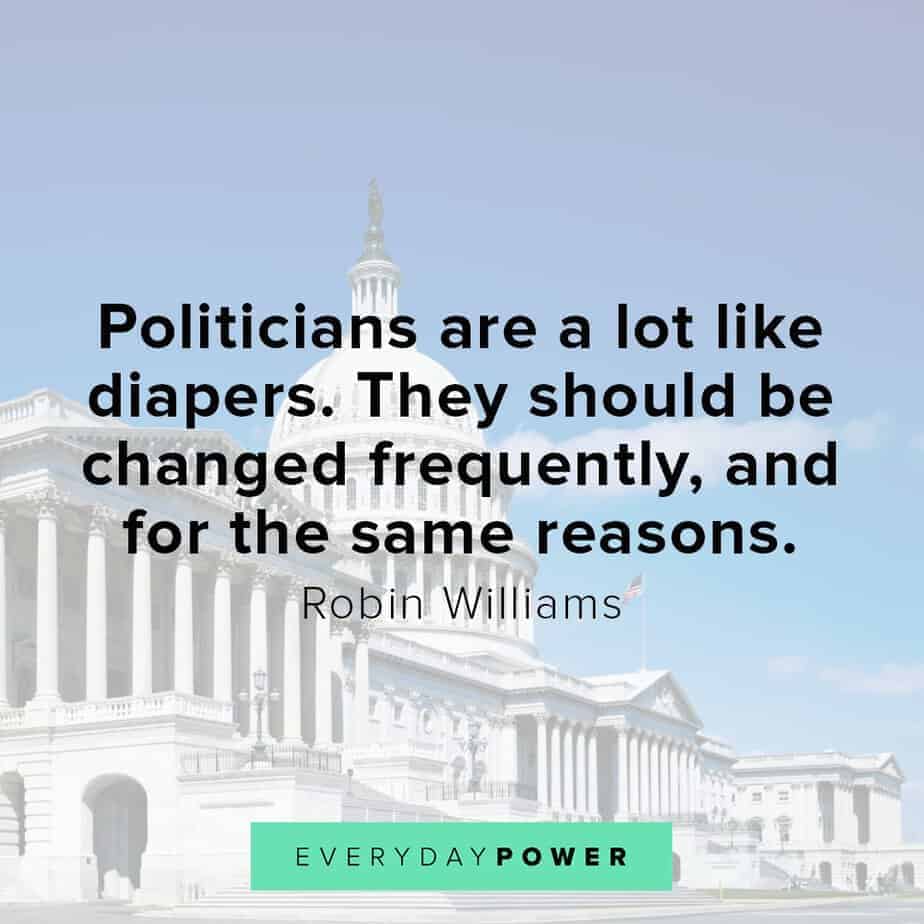 25. "…That the powerful play goes on and you may contribute a verse. What will your verse be?"– Robin Williams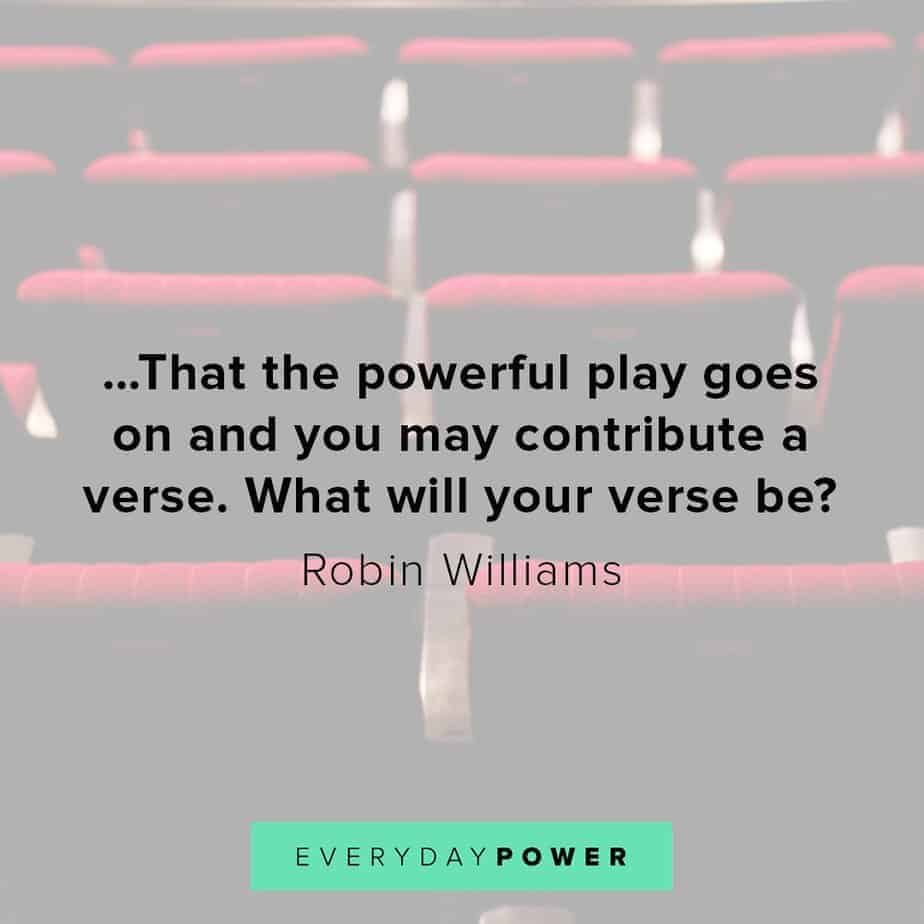 What is your favorite quote from Robin Williams?
Robin Williams was considered a "national treasure" by many in the entertainment industry and by the public.
He inspired a new generation of stand-up comedians and he will also be remembered for the openness with which he spoke about his own life.
Hopefully, these quotes have helped you feel more liberated and motivated you to pursue your dreams.
Did you enjoy these Robin Williams quotes?
What's your favorite quote from him?
Tell us in the comment section below.
We would love to hear all about it.
Also, don't forget to share with your friends and fans.