100 Simple Quotes To Help You Live a Simply Beautiful Life
These simple quotes and sayings will inspire you to live life a little simpler and to find what makes you happy and fulfilled.
How simple can life be?
Is it naive to think that we can exist with minimal "stuff" in today's materialistic world?
I joke all the time about how I want to just live in a hut on the ocean, and that all I need is a place nearby with access to Wi-Fi so I can work.
My husband is quick with his retorts, such as, "What about your memory foam bed?"
or "You will miss your TV and running water."
I think that he is right and I would miss some of life's comforts, but yet I feel so inspired when I read these simple quotes.
There must be a better way or happy medium in between my hut and this life we live.
Nature reminds us of the simplicity of life.
There are also many benefits to living a simple existence.
How do you do it?
Keep reading these simple quotes and sayings to find out!
We also have a collection of simplicity quotes to encourage a positive mindset.
Be sure to also read that.
If you enjoy this collection, check out our inspirational quotes category page.
Simple quotes about nature and living simply
1. "Manifest plainness, embrace simplicity, reduce selfishness, have few desires." ― Lao Tzu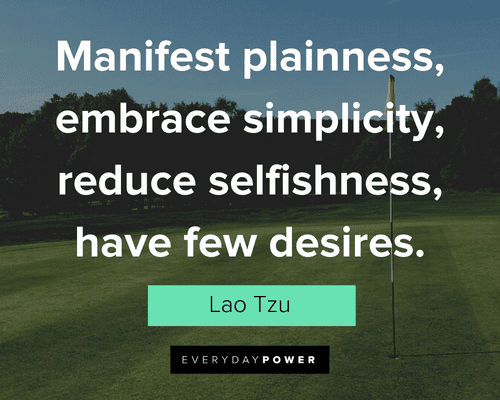 You will also enjoy our article on beauty quotes.
2. "Life's so much simpler when you're dead!" ― Stewart Stafford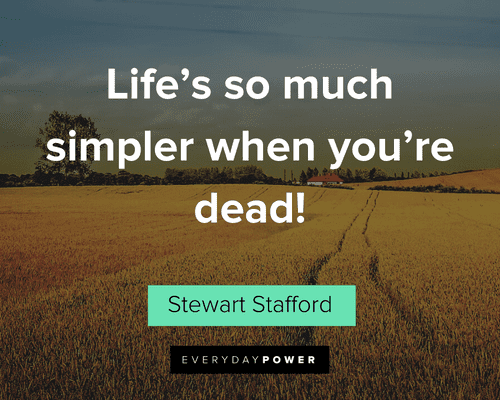 3. "I just want to live simply and pay attention to what's happening each day." ― Kent Haruf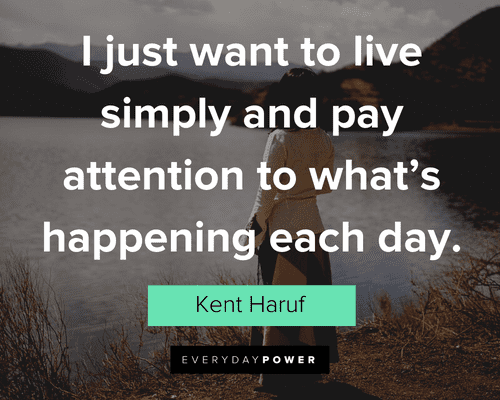 4. "Well, all I need is the air I breathe and a place to rest my head." ― OneRepublic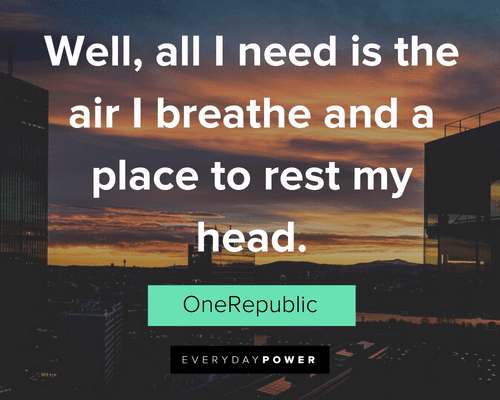 5. "Nature is pleased with simplicity. And nature is no dummy." ― Isaac Newton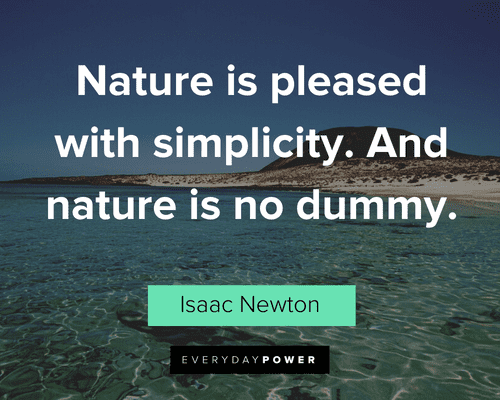 6. "Nature does not hurry, yet everything is accomplished." ― Lao Tzu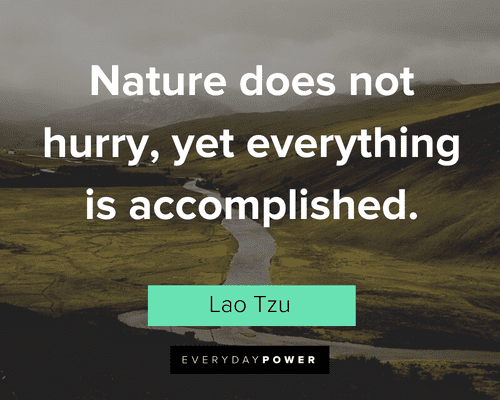 7. "The simple life is an authentic life." ― Kilroy J. Oldster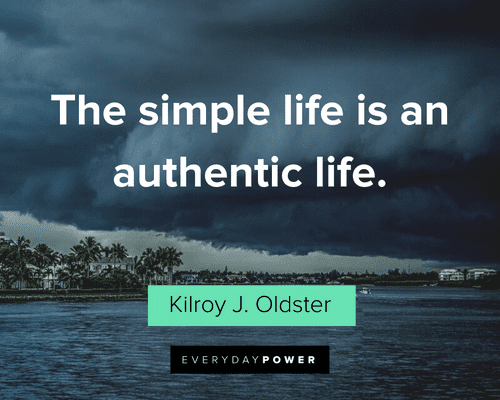 8. "When simple is more than enough, you will feel happy more than enough!" ― Mehmet Murat ildan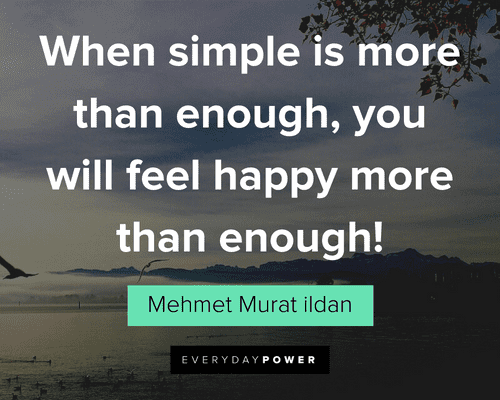 9. "Living life with contentment is the greatest well-being." ― Lailah Gifty Akita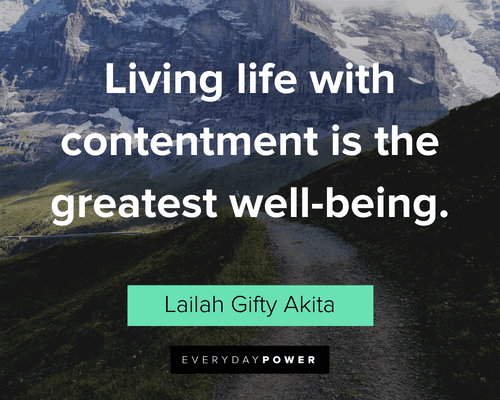 10. "The simple pleasures of life give us lasting satisfaction." ― Avijeet Das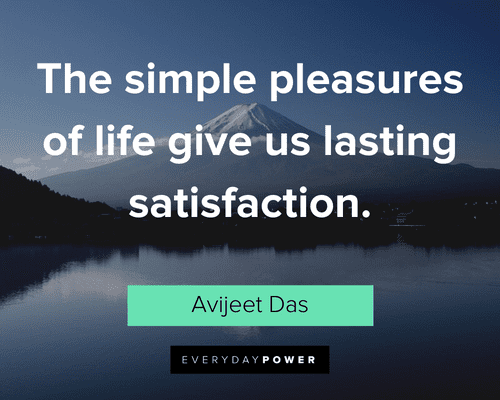 Check out our collection of simple things quotes if you enjoy this article.
Simple quotes on the benefits of simplicity in life
11. "My choice of a lighter lifestyle has brought me a greater sense of well-being. In a world that often seems stressful and chaotic, that's a feeling I cherish." ― Lisa J. Shultz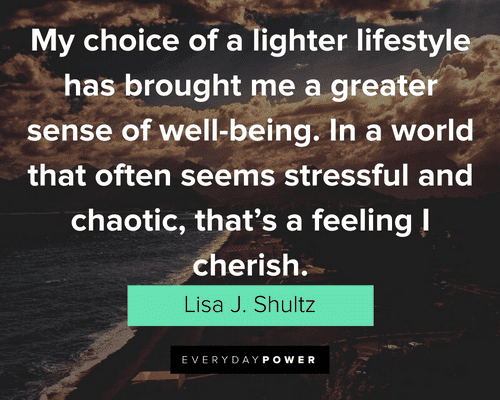 12. "It is desirable that a man live in all respects so simply and preparedly that if an enemy take the town… he can walk out the gate empty-handed and without anxiety." ― Henry David Thoreau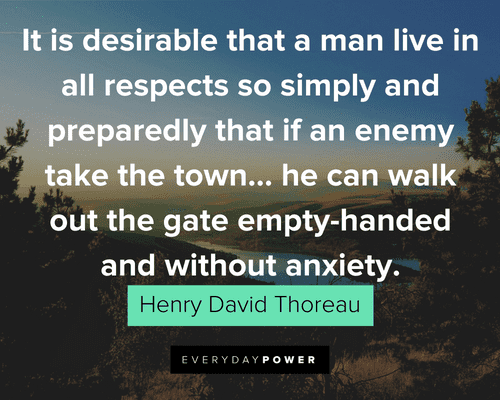 13. "Escape from complicated life! Take refuge in simple life! You will find three treasures there: Healthy body, a peaceful mind and a life away from ambitious fools!" ― Mehmet Murat ildan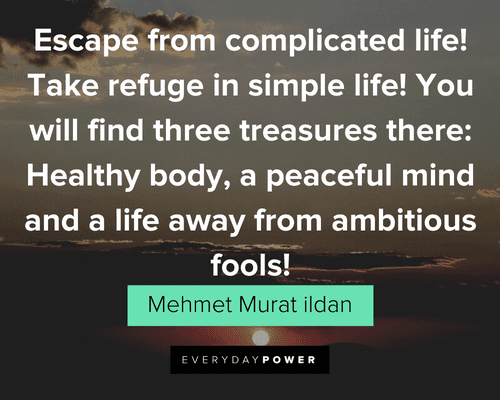 Don't forget to also read these July quotes about the hottest month of the year.
Simple quotes on how to live simply
14. "Stay low, stay quiet, keep it simple, don't expect too much, enjoy what you have." ― Dean Koontz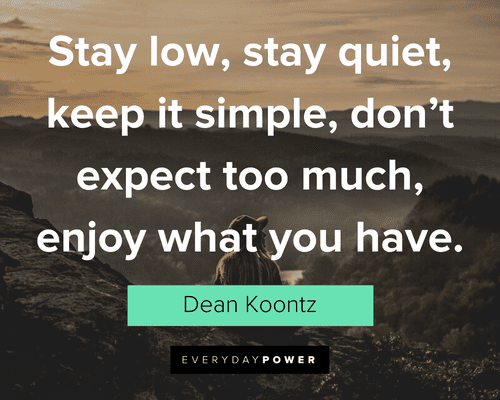 15. "Life is as simple as these three questions: What do I want? Why do I want it? And, how will I achieve it?" ― Shannon L. Alder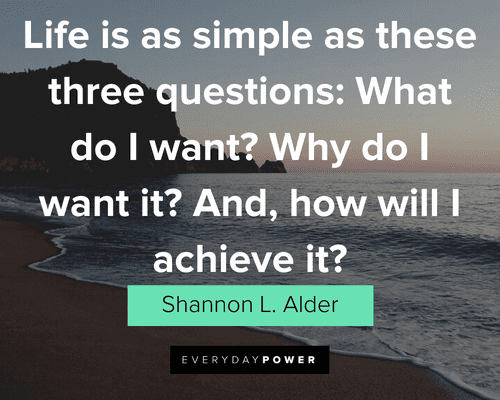 16. "No one else knows exactly what the future holds for you, no one else knows what obstacles you've overcome to be where you are, so don't expect others to feel as passionate about your dreams as you do." ― Germany Kent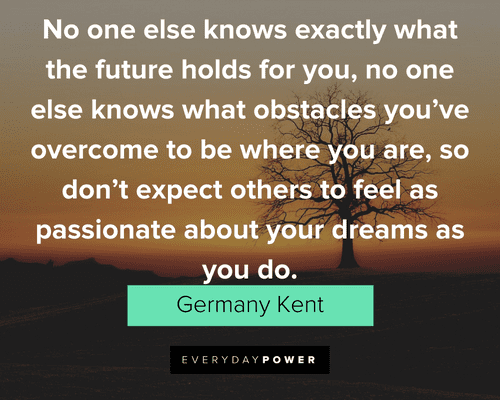 17. "A minimalist by intent, I live a beautiful life with fewer things—simple, yet full." ― Laurie Buchanan, PhD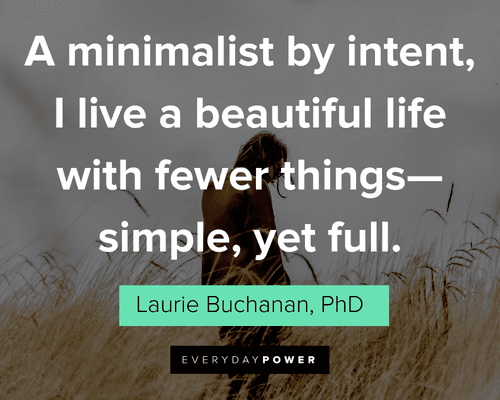 18. "Your life will be simplified when you choose inaction when no action is required and choose action when action is required!" ― Mehmet Murat ildan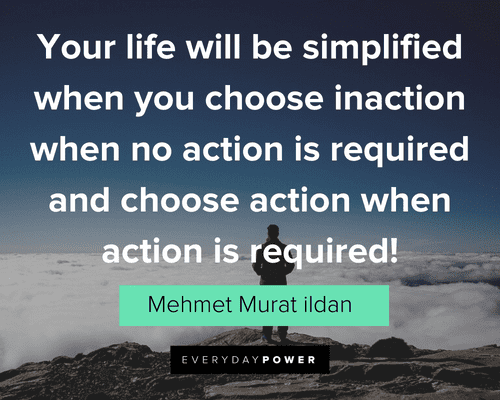 19. "Simplicity is complex. It's never simple to keep things simple. Simple solutions require the most advanced thinking." ― Richie Norton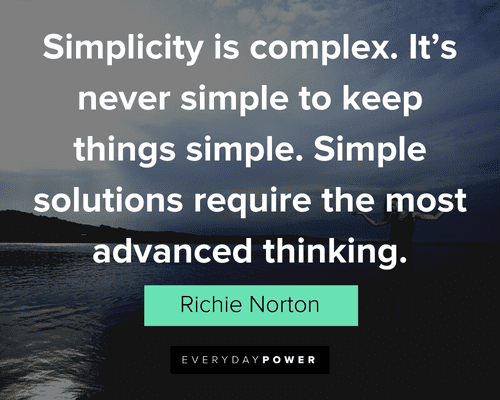 20. "Don't make your life complicated, live simply." ― MJ Jabican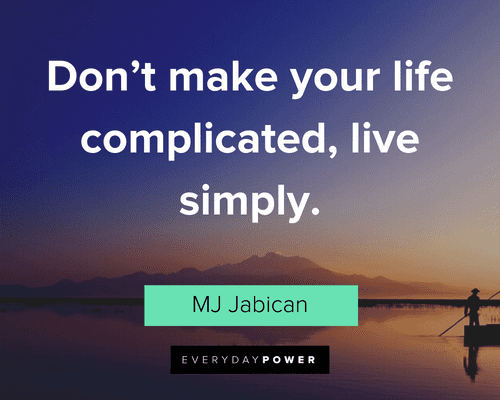 21. "If we could eliminate the concept of town and return to live in small villages, all world problems were solved." ― Rossana Condoleo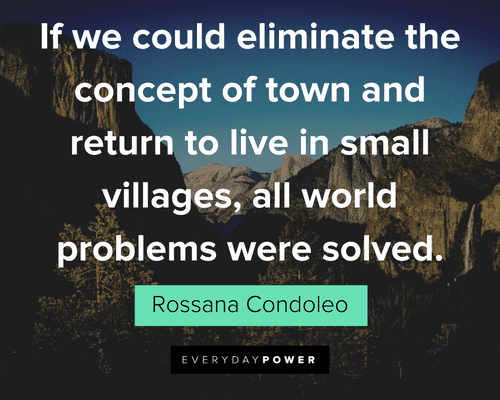 22. "The simplest things are overlooked. And yet, it is the simplest things that are the most essential." ― Thomas Lloyd Qualls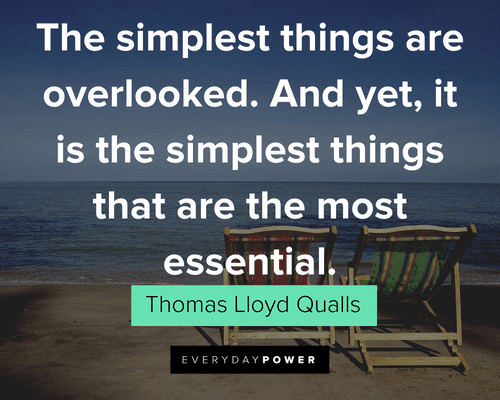 23. "She was wild and free with a dab of logic in between, chasing her dreams and following her heartbeat." ― Nikki Rowe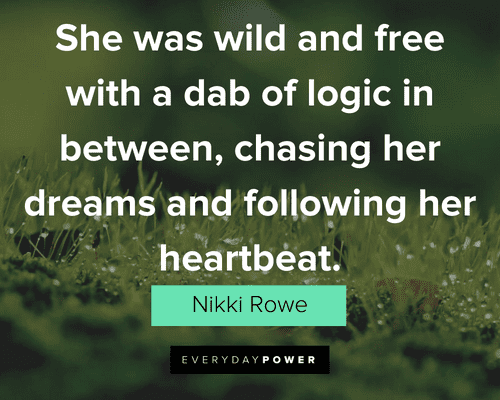 24. "If you have a complex life, make it simple; if you have a simple life, continue it that way!" ― Mehmet Murat ildan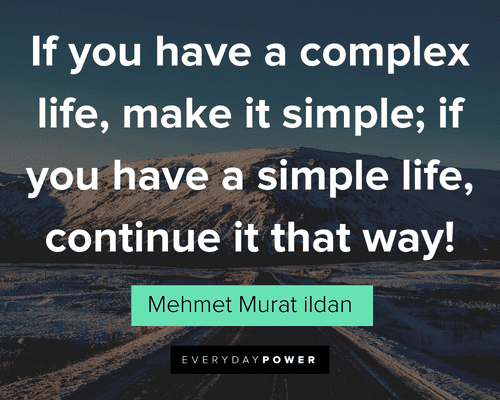 25. "To find the universal elements enough; to find the air and the water exhilarating; to be refreshed by a morning walk or an evening saunter… to be thrilled by the stars at night; to be elated over a bird's nest or a wildflower in spring — these are some of the rewards of the simple life." ― John Burroughs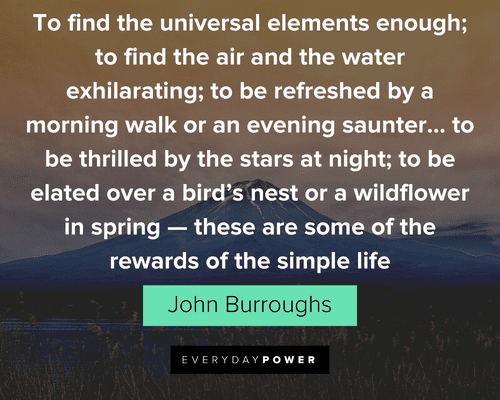 Funny simple quotes about life
26. "I'm a simple man without a lot of complicated twists and turns. Look down my throat and you can see out my ass." ― Liu Cixin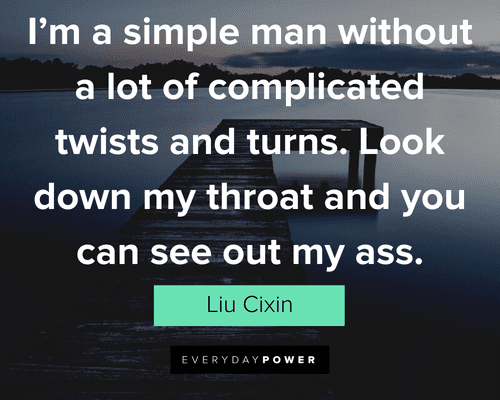 27. "Looking out at the lake, drinking good tea. That's his only luxury. And what an enormous luxury that was." ― Banana Yoshimoto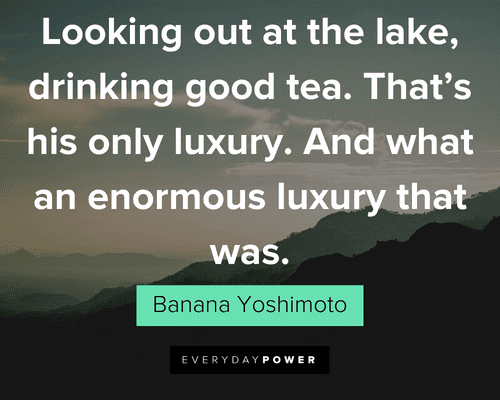 If you're enjoying these quotes, make sure to read our collection of lake quotes to bring your life peace.
28. "What a life would be if I could live in the mountains covered with dense greenery, sit by the window and read my favorite book" ― Arushi Singh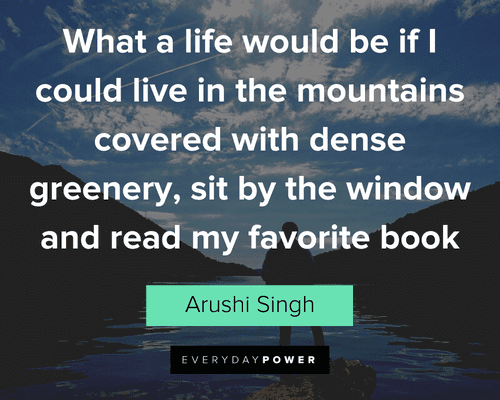 29. "Most people would rather be certain they're miserable than risk being happy." — Dr. Robert Anthony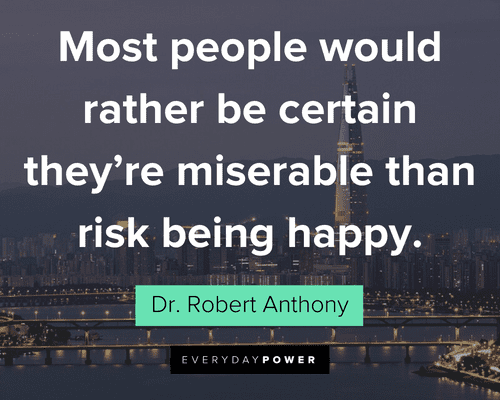 30. "Nobody can be uncheered with a balloon." — Winnie the Pooh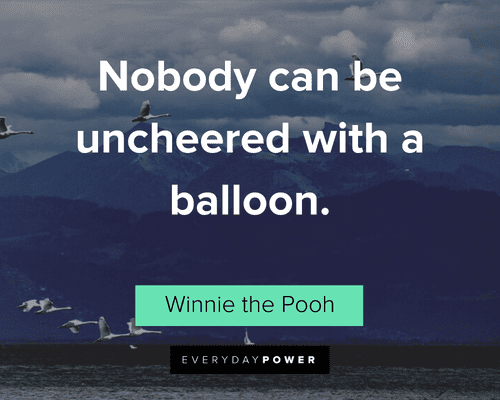 31. "Happiness is nothing more than good health and a bad memory." — Albert Schweitzer
Also check out these powerful LGBTQ quotes celebrating pride and love.
Wise, one-line simple quotes
32. "A simple life gives birth to more clarity, inner peace, and meaningful relationships." ― Margo Vader
33. "As you simplify your life, the laws of the universe will be simpler; solitude will not be solitude, poverty will not be poverty, nor weakness weakness." ― Henry David Thoreau
34. "An authentic life facing reality without mental equivocation is the simplest type of life." ― Kilroy J. Oldster
35. "To realize the soothing power of simple life is to find the secret of happiness!" ― Mehmet Murat ildan
36. "Life is lived in the moments of simplicity!" ― Avijeet Das
37. "I just want to live simply and pay attention to what's happening each day." ― Kent Haruf
38. "Live a simple life; you will own the most beautiful treasures of the world!" ― Mehmet Murat ildan
39. "In an age of complexity, it is not easy to live a simple life or to practice simplicity." ― Debasish Mridha
40. "I may not have riches but I have a great life." ― Lailah Gifty Akita
41. "The less I needed, the better I felt." ― Charles Bukowski
More simple quotes to inspire you
42. "Less stuff equals more freedom." ― Maxime Lagacé
43. "The greatest wealth is a poverty of desires." ―Seneca
44. "A man is rich in proportion to the number of things he can afford to let alone." ― Henry David Thoreau
45. "My greatest skill has been to want little." ― Henry David Thoreau
46. "A table, a chair, a bowl of fruit and a violin; what else does a man need to be happy?" ―Albert Einstein
47. "The more simple we are, the more complete we become." ― August Rodin
48. "Life is really simple, but we insist on making it complicated." ― Confucius
49. "The words of truth are simple." ― Aeschylus
50. "The trouble with simple living is that, though it can be joyful, rich, and creative, it isn't simple." ― Doris Janzen Longacre
Simple quotes that will make your day
51. "I just find myself happy with the simple things. Appreciating the blessings God gave me." – DMX
52. "The mind must be enlarged to see the simple things — or even to see the self-evident things." – G.K. Chesterton
53. "It is the sweet, simple things of life which are the real ones after all." – Laura Ingalls Wilder
54. "Every day, I like to wake up and remind myself to be grateful of the simple things." – Miranda Kerr
55. "The most simple things can bring the most happiness." – Izabella Scorupco
56. "I'm just a regular person who believes life is simple, and I like a simple life." – Manny Pacquiao
57. "I'm just delighted to be living, to be able to have a simple conversation, to feel a ray of sunlight on my skin and listen to the breeze move through the leaves of a tree." – Ryuichi Sakamoto
58. "Ultimately it's the simple things that make a difference." – Chris Smalling
59. "Life is simple and short but love is infinite and eternal. So give it away, as much as you can, without judging anyone." – Debasish Mridha
60. "Life is like art. You have to work hard to keep it simple and still have meaning." – Charles de Lint
Other simple quotes and sayings
61. "For a few minutes I tried to empty my mind entirely, to concentrate solely on breathing: sometimes it's useful to rediscover simpler pleasures of life." – Romain Gary
62. "When you simplify your life, you will be able to see the life much better because with a simple life you get rid of the obstacles that prevents your horizons!" – Mehmet Murat ildan
63. "This was the pattern of my days, a simple life led by natural rhythms rather than the requirements and expectations of others." – Neil Ansell
64. "Solace is in simplicity." – Abhijit Naskar
65. "It is so simple to be difficult. But so difficult to be simple." – Live Life Essence
66. "Be careful about trading your simple way of life with popularity, popularity will not fulfill you in the end." – Bert McCoy
67. "Simple things are the most difficult ones; they enquire much more than one thought of ordinariness." – Laura Chouette
68. "I don't know much fancy words. I think simple, I speak simple, I live simple." – Abhijit Naskar
69. "Seek only light and freedom and do not immerse yourself too deeply in the worldly mire." – Vincent van Gogh
70. "If I have done anything, even a little, to help small children enjoy honest, simple pleasures, I have done a bit of good." – Beatrix Potter
Simple quotes to learn and live by
71. "In simplicity there is truth." ― River Phoenix
72. "People often associate complexity with deeper meaning, when often after precious time has been lost, it is realized that simplicity is the key to everything." ― Gary Hopkins
73. "To say more while saying less is the secret of being simple." ― Dejan Stojanovic
74. "Vivid simplicity is the articulation, the nature of genius. Wisdom is greater than intelligence; intelligence is greater than philosobabble." ― Criss Jami
75. "But I should not have to explain to you how important it is for science and simplicity to coexist. One must not fear to be a little child again, when times of wonder are at hand." ― Jody Lynn Nye
76. "Buying things gives us a false sense of control. True power is realizing you don't need much." ― Maxime Lagacé
77. "The simplest action is worth more than the profoundest thought." ― Marty Rubin
78. "Character and simplicity go together." ― Abhijit Naskar
79. "Sometimes simplicity is difficult to achieve and complicated to understand." ― Sukant Ratnakar
80. "When you have a castle within, you don't need one outside. I prefer to keep things simple." ― Donna Goddard
Simple quotes to help embrace the beauty of simplicity
81. Simplicity is the ultimate sophistication." ― Leonardo da Vinci
82. "Our life is frittered away by detail. Simplify, simplify, simplify!" ― Henry David Thoreau
83. "In character, in manner, in style, in all the things, the supreme excellence is simplicity." ― Henry Wadsworth Longfellow
84. "The ability to simplify means to eliminate the unnecessary so that the necessary may speak." ― Hans Hofmann
85. "Most of the fundamental ideas of science are essentially simple, and may, as a rule, be expressed in a language comprehensible to everyone." ― Albert Einstein
86. "That's been one of my mantras — focus and simplicity. Simple can be harder than complex: You have to work hard to get your thinking clean to make it simple." ― Steve Jobs
87. "Be content with what you have; rejoice in the way things are. When you realize there is nothing lacking, the whole world belongs to you." ― Lao Tzu
88. "Nothing is more simple than greatness; indeed, to be simple is to be great." ― Ralph Waldo Emerson
89. "I have to remind myself to live simply and not to overindulge, which is a constant battle in a material world." ― Sandra Cisneros
90. "Simplicity is the most difficult thing to secure in this world; it is the last limit of experience and the last effort of genius." ― George Sand
Simple Quotes To Help You Prosper
91."The beautiful thing about learning is that no one can take it away from you." — B.B. King
92. "A person who never made a mistake never tried anything new." — Albert Einstein
93."Learning is never done without errors and defeat." — Vladimir Lenin
94."Education is the most powerful weapon you can use to change the world." — B.B. King
95."The expert in anything was once a beginner." — Helen Hayes
96."You don't have to be great to start, but you have to start to be great." — Zig Ziglar
97."Success is the sum of small efforts, repeated." — R Collier
98."None of us is as smart as all of us." — Ken Blanchard
99."He who opens a school door, closes a prison." — Victor Hugo
100."Start where you are. Use what you have. Do what you can." — Arthur Ashe
What did you learn from these simple quotes?
At the end of the day, whether you choose to live life a little simpler, or enjoy all the frills the world offers, the choice is yours.
We all only have this life to live, and the key is to find what makes you happy and fulfilled.
When you find it, cherish it and don't complicate your life unnecessarily!
Don't let others complicate it for you either.
Be kind, appreciate the things we have, follow nature's lead and don't sweat the small stuff.
As Elizabeth Ann Seton said, "Live simply that others might simply live."
What's your biggest takeaway from these simple quotes and sayings?
If you have any quotes you would like to add, please leave them in the comment section below!