Kid Cudi quotes and lyrics about success and confidence
Unafraid to show his emotions, these Kid Cudi quotes are simply amazing.
Some may see emotion as a sign of weakness, but it is far from the truth. Kid Cudi has cemented himself into pop culture by being authentic to himself and letting his lyrics speak from the heart.
Looking for inspirational Kid Cudi quotes? We've prepared this collection of some uplifting quotes from the artist to inspire you. Enjoy!
Scott Ramon Seguro Mescudi, professionally known as Kid Cudi,  is an American artist and actor. He is well known for his 'new wave' of rap music which has inspired many other artists, such as rappers Kanye West, Travis Scott, and Kendrick Lamar.
Born on January 30, 1984, Kid Cudi came to prominence following the release of his first mixtape titled A Kid Named Cudi (2008). Since then, he's sold over 5 million singles and worked with some of music industry's biggest artists such as Jay Z, Kanye West, Shakira, Mary J Blige and David Guetta.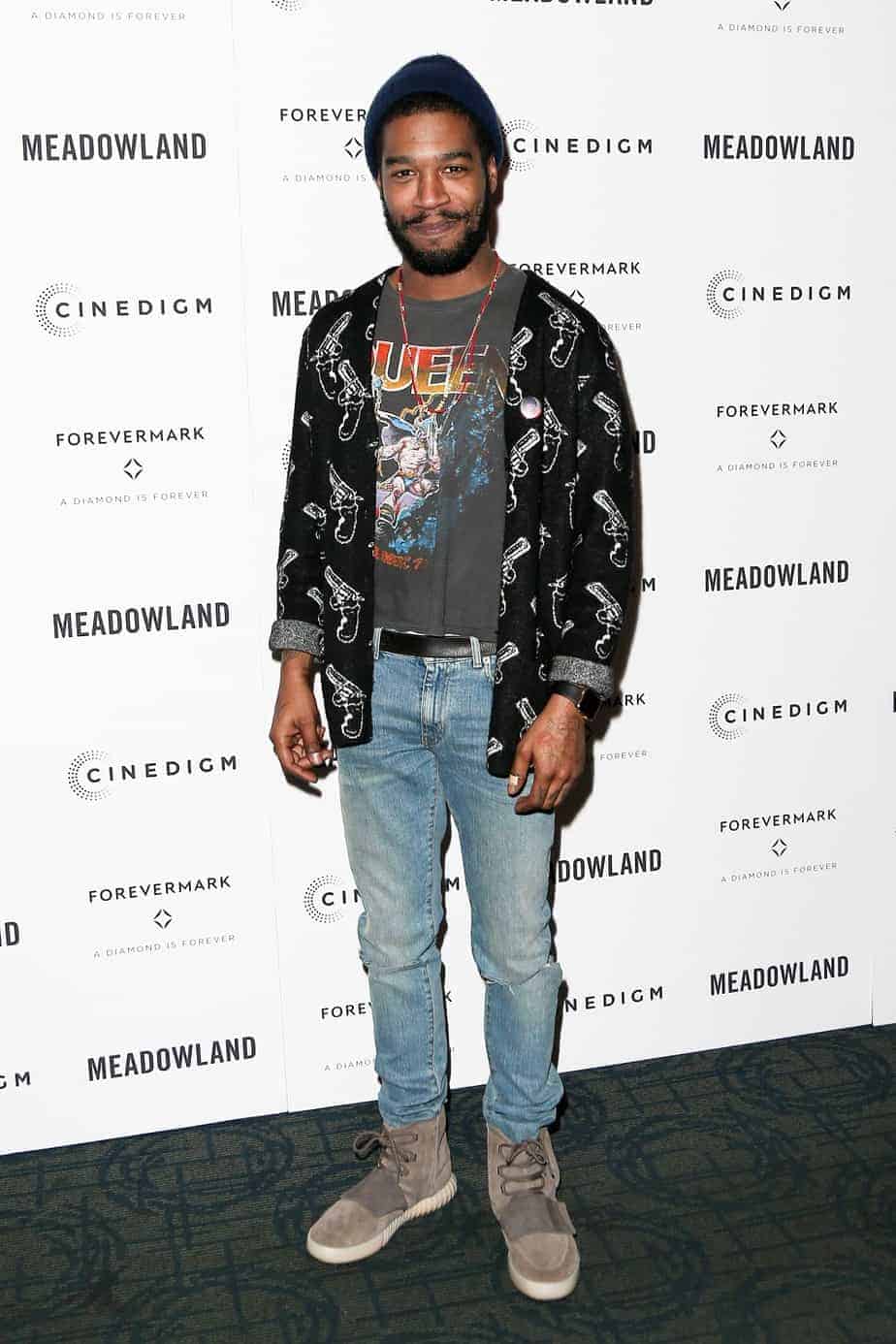 Besides music, Kid Cudi has also appeared in several films and television shows such as "How to Make It in America" and "One Tree Hill."
In 2013, Kid Cudi revealed how his initial sudden and unexpected fame drove him to alcohol and drugs. In an interview that same year, he disclosed how he had quit smoking marijuana two years earlier.
Despite facing a lot of inner struggles in recent years with drug addiction and depression, Kid Cudi has overcome his challenges and rediscovered his Everyday Power.
Below are some inspirational quotes from the artist, some of which have made their way to our list of best rap lyrics.
Great Kid Cudi quotes and lyrics about success
1. "I'm trying to change the world." – Kid Cudi
2. "I just wanna learn and I wanna grow. I wanna consume as much information as possible. I wanna be great." –Kid Cudi
3. "I've always been ahead of the curve when it came to trying new stuff in the underground scene." –Kid Cudi
4. "I know it's easy to imagine, But it's easier to just do, See, if you can't do what you imagine, then what is imagination to you?" –Kid Cudi
5. "Yeah, but if you're not doing what everyone else is doing then you're going to be misunderstood. People are going to wonder why you're trying to be different; it's just a natural instinct." –Kid Cudi
6. "In music, you collaborate with people. It's supposed to be a mutually beneficial thing." –Kid Cudi
7. "I'm well known because I do music at a professional level, and a certain magnitude." –Kid Cudi
8. "Striving for greatness and wanting to be the best at what you do are essential components to mastering your craft." – Kid Cudi
9. "The goal is timeless. Chase the moment and you lose."  – Kid Cudi
10. "Seeing people shine who deserve it is so f**kin cool."  – Kid Cudi
Uplifting Kid Cudi quotes about life
11. "When life seems hopeless, rearrange things for a dose of dopeness." – Kid Cudi
12. "My life is like a speeding bullet that just hasn't hit the target yet." – Kid Cudi
13. "You sometimes think you want to disappear, but all you really want is to be found." – Kid Cudi
14. "Wake up, life does get tough. No need to stress, holds you back too much." – Kid Cudi
15. "Control your own life. Don't give a shit about what other people talk about FAM. Haters will shake my hand but I keep the sanitizer on deck." – Kid Cudi
16. "Always say how you feel because you never know if you'll get the chance again." – Kid Cudi
17. "If I fall if I die know I lived it to the fullest, if I fall if I die know I lived and missed some bullets." – Kid Cudi
18. "Living life is a choice. Making a difference in someone else's isn't." – Kid Cudi
19. "Not many people are true, fake as the lies they tell " – Kid Cudi
20. "I'm an emotional creature. I make music to express that." – Kid Cudi
Kid Cudi quotes about happiness
21. "Don't let the sadness from the past and fear of the future ruin the happiness of the present." – Kid Cudi
22. "I just wanna go on more adventures. Be around good energy. Connect with people. Learn new things. Grow." – Kid Cudi
23. "People say that bad memories cause the most pain, but it's actually the good ones that drive you insane." – Kid Cudi
24. "I'm on the pursuit of happiness and I know, everything that shines ain't always gonna be gold. But I'll be fine once I get it, I'll be good." – Kid Cudi
25. "Have you ever noticed, the saddest person has the most beautiful smile." – Kid Cudi
26. "Might take a while but eventually you'll find the 'good' in 'goodbye." – Kid Cudi
Kid Cudi quotes to inspire confidence
27. "At the end of the day, you can't regret it if you were trying. At the end of the day I'm walking with a heart of a lion." – Kid Cudi
28. "You can't judge my choices without understanding my reasons." – Kid Cudi
29. "I have to be ahead of myself so I don't just fit into the realm of everybody who sounds like me." – Kid Cudi
30. "If you wanna help, inspire, uplift, don't point the blame and talk down." – Kid Cudi
31. "I'm a wizard and I know it." – Kid Cudi
32. "My life, my choices, my mistakes, my lessons, not your business." – Kid Cudi
33. "My mind runs I can never catch it even if I got a head start." – Kid Cudi
34. "In the end, they'll judge me anyway, so whatever." – Kid Cudi
35. "I'm trapped in my mind and I know it's crazy
Hey, it's not that bad at all" – Kid Cudi
36. "I'm confident in my art." – Kid Cudi
Kid Cudi quotes to inspire and motivate you
37. "Sometimes you have to forgive and forget. Forgive them for hurting you and forget they exist." – Kid Cudi
38. "The three things a guy should want to change about his girl is her last name, address and her viewpoint on men." – Kid Cudi
39. "I'm very close with my family, so my mom is part of my entourage." – Kid Cudi
40. "I hope they understand that I really understand That they don't understand." – Kid Cudi
41. "Learn from this, there's a light at the end of the tunnel. Hell does have an exit, and I found it. For those who are still looking for a way out, I left the door open and I'll be waiting for whoever wants to grow with me." – Kid Cudi
42. "Running from your problems is a race you'll never win." – Kid Cudi
43. "My whole thing is just to put out positive messages in the music, give people something that can change their lives."  – Kid Cudi
44. "The ones that make it complicated never get congratulated"  – Kid Cudi
45. "You'd commit suicide trying to read my mind"  – Kid Cudi
46. "I've always felt that because I'm from Cleveland, which isn't recognized as a place for hip-hop, I needed to step it up if I wanted to make myself known."  – Kid Cudi
47. "Weird itself, even in the dictionary, is just something that is different and unexplainable. A weirdo is someone who follows their heart. I'm definitely weird, ain't nothing wrong with that." – Kid Cudi
48. "If you can't do what you imagine, then what is imagination to you? – Kid Cudi
49. "All my life I've wanted to do something major." – Kid Cudi
50. "I have everything I ever dreamed of in terms of stability. But I hadn't been living that reality, because depression was f—ing me up. So this year I chose to be happy. I just woke up." – Kid Cudi
Other inspirational Kid Cudi quotes
51. "They say we don't know what we've got until it's gone, but what about, we don't know what we've been missing until it arrives." – Kid Cudi
52. "When you try to convince yourself that something doesn't bother you, it usually bothers you more." – Kid Cudi
53. "There was a moment in time where I was really focused on the Navy and I followed through with it – I passed the test. I was happy with myself because I was accomplishing something and I was really working towards a goal. That was the first true thing I invested my energy in."- Kid Cudi
54. "Never regret something, because at one point everything you did was exactly what you wanted to do. And sometimes that's the hardest thing to realize." – Kid Cudi
55. "Don't hold strong opinions about things you don't truly understand." – Kid Cudi
56. "The people I met and the places I been Are all that make me the man I so proudly am." – Kid Cudi
57. "Once I accomplish one thing and I'm satisfied, I try something else. I may be 50 and doing something totally outside of music and acting. Maybe I'll become a kindergarten teacher." – Kid Cudi
58. "It's definitely the biggest lesson – not to take things personally. But it's also the hardest one." – Kid Cudi
59. "It's true that pain makes people change." – Kid Cudi
60. "I hope they understand that I really understand, That they don't understand" – Kid Cudi
61. "It's natural for people to point fingers. That's my whole reason for trying to switch things up; don't judge a book by its cover." – Kid Cudi
62. "To be considered a celebrity, there's a certain lifestyle that comes with that." – Kid Cudi
63. "I have all these revelations as I'm writing. Each song is like a chapter of my diary." – Kid Cudi
64. "My fans will tell you all day that I can rap. That's all I need." – Kid Cudi
65. "I don't like to power trip, but when you're a boss you have to fight for certain things." – Kid Cudi
Which Kid Cudi quotes are your favorite?
Kid Cudi is known for his originality and creativity, as well as the emotion he conveys in his songs. He has amassed a large cult-like following and inspired other artists in the music industry as well.
Hopefully, these Kid Cudi quotes have inspired you to be the best you can be and to find your happiness within.
Did you enjoy these Kid Cudi quotes? Which of the quotes was your favorite? Tell us in the comment section below. We would love to hear all about it.
October 28, 2019 6:15 AM EST
Be the first one to leave a comment!